China Dropshipping Agent
We make dropshipping from China easy by connecting you to reliable suppliers. As your one-stop dropshipping agent, we source products, conduct factory auditing, negotiate prices, conduct professional quality product control and warehouse your product before fulfilling your order.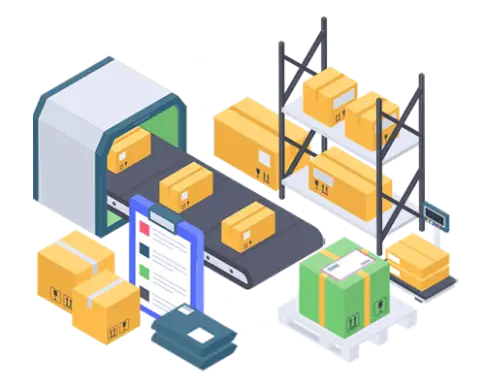 Top 1 Sourcing company in China
With 10 years of experience in china sourcing business
No Risk Free Sourcing No Hidden Fee
You can get Free detailed product quote before order
Trusted by over 2000 Customers
Leeline is your trusted & experienced sourcing agent partner in china
Wholesale Best Dropshipping Products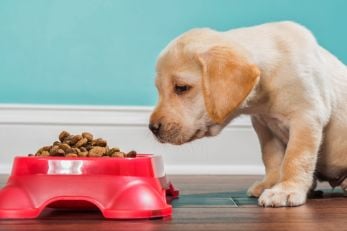 Wholesale Pet Products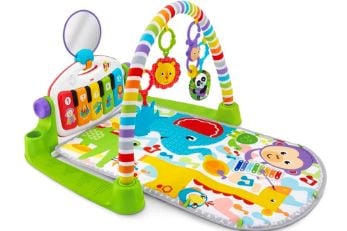 Wholesale Baby Toys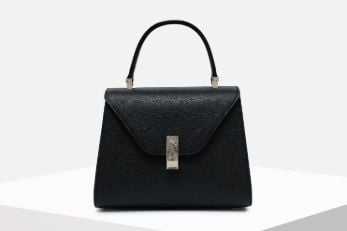 Wholesale Handbags
---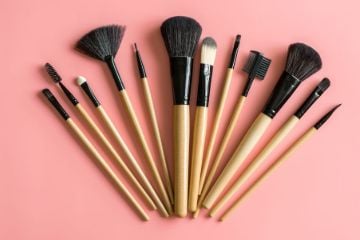 Wholesale Makeup Brushes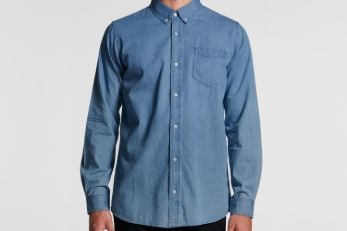 Wholesale Clothing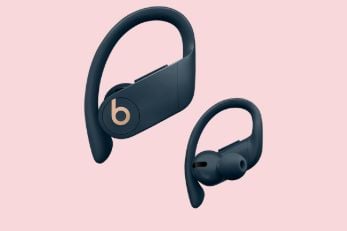 Wholesale Bluetooth Earphone
---
Our China Dropshipping Services Include: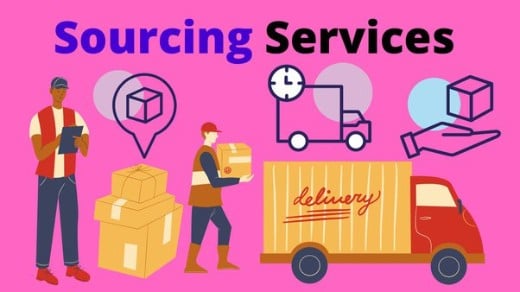 Sourcing Product Suppliers
Leelinesourcing is the best choice for finding free dropshipping suppliers in China. You'll source products and link to top marketplaces to get competitive product prices and save costs. Then, with our excellent communication skills, you'll get your quota in less than 48 hours.
Product Quality Control
We will pass your product through one-on-one quality inspections at the factory before fulfilling the order. You will get real-time photography and video of the entire inspection process. Our expert team conducts routine factory auditing to ascertain the factories manufacture the products to meet your requirements.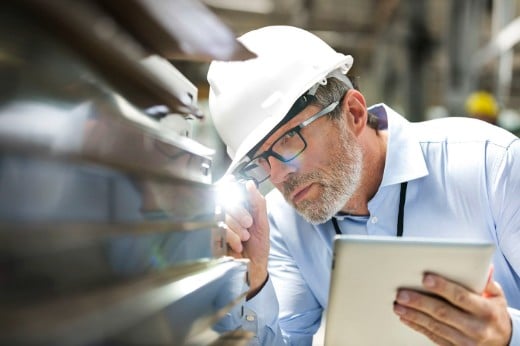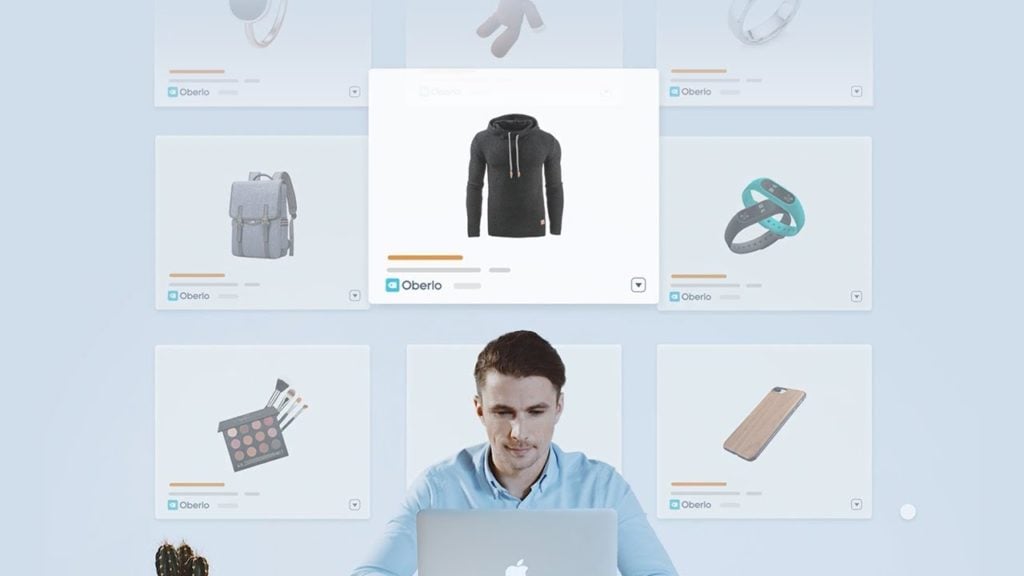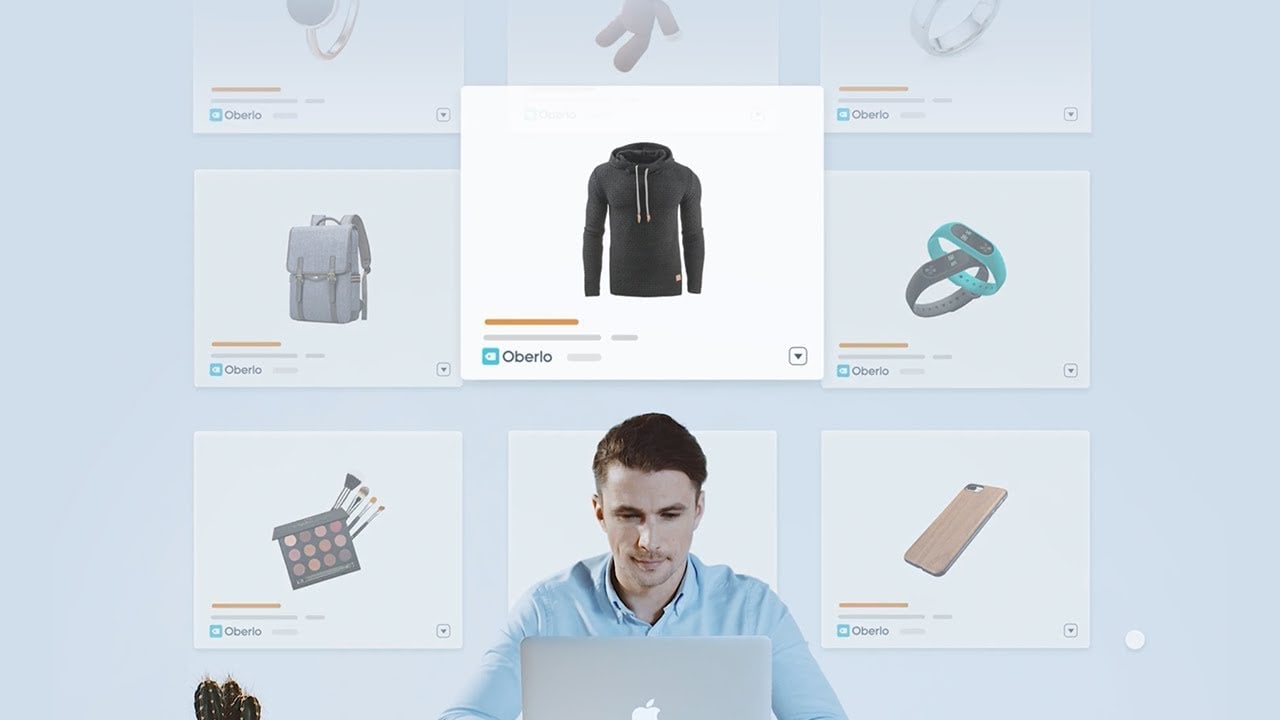 Branded Dropshipping
Leelinesourcing allows you to brand your dropship products with your unique brand logo. You can send a sample of branded packaging and logo, or we can help you design and produce branded materials with your approval. You'll be exposed to the best products and increase your profit margin.
Dropshipping and Fulfillment Service
Leelinsourcing delivers and fulfills orders globally. Our order turnaround and fulfillment time are unbeatable, which is budget-friendly. You can choose from our different shipping methods to get your products delivered to your doorstep.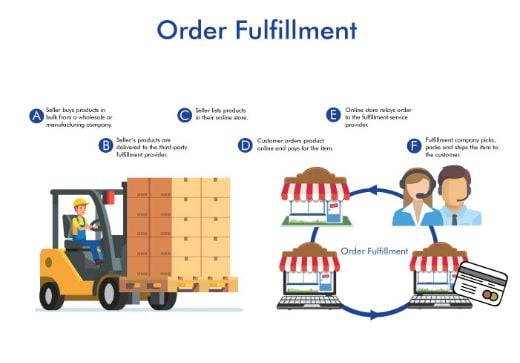 ---
Hear it from fellow Dropshipper
This is the third shipment from Leelinesourcing agency and they have lived up to their promises of swift delivery. Thanks once again. Looking forward to the next transaction.
– Owen, Finland
---
Source Your Products and Make Big Money
We offer the best wholesale price and high quality products to help you boost your business.
---
Best China Dropshipping Agents
Many Dropshippers are stuck with low-margin suppliers. You need a Dropshipping agent to scale your business to the next level.
Dropshipping is a beneficial business. People are investing in dropshipping business as it helps improve inventory management.
To tackle this, our Dropshipping experts have come up with this guidebook. It includes ways to find them and negotiate to get better pricing. You earn more profit margin and growth speed to scale.
Leelinesourcing is our high priority due to its track record. They have worked with hundreds of dropshippers & access deep Chinese markets. You outsource from offline wholesalers through them at a lower rate.
Keep reading to learn about Dropshipping and POD agents.

What is Dropshipping?
Consider dropshipping as the outsourcing of your inventory. The business using dropshipping doesn't own any inventory of its own. Rather, the products are sold by a third party that has a complete inventory.
It helps connect sellers with supply and allows sellers to sell products without inventory. When a customer places an order on your site, the details are sent to that supplier. The right supplier then ships the product to the buyer at their address. This entire process is known as dropshipping.
Your business does not involve itself in managing inventory metrics. Rather, it only manages the supplier that is acting as a dropshipping agent. Even if a custom offer is made, the reliable dropshipping supplier will prepare the product according to the order, and then send it to the buyer.
What is Dropshipping Agent?
As highlighted earlier, a supplier is supplying goods to your buyers. This supplier is known as your dropshipping agent. The dropshipping agent regulates their inventory according to the demand from your business.
You find a dropshipping agent that works in your working niche. It can be electronics, beauty, healthcare, or any other niche. The dropshipping agent takes care of warehousing, quality inspection, delivery, and other important elements of the supply chain.
Your business should first negotiate the price with the dropshipping agent while setting profit margins. This will help in maintaining effective control of the business as well as improve profit margins later.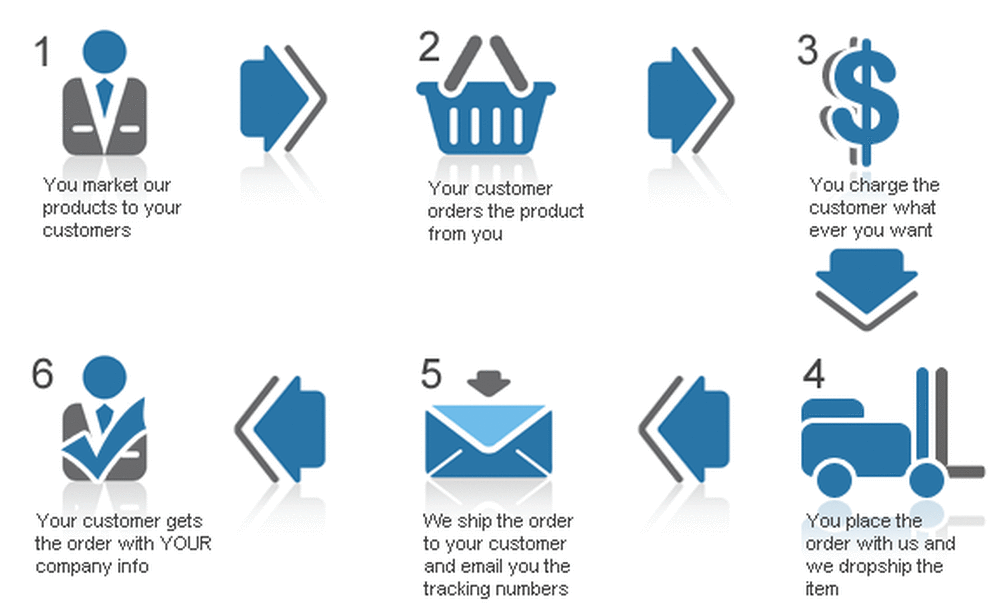 Dropshipping Agent VS POD (Print on Demand)
Apart from the traditional dropshipping agents, print on demand or POD dropshipping agents have grown too. The POD dropshippers provide custom order services. Many buyers wish to have customized products for their customers.
POD agents are keener on customization stuff and brand building. Your designs will be unique, so there are fewer chances of copyrights. It helps you to build your own brand identity.
That is why POD dropshippers are growing in the market by offering customized services. From apparel to electronics, the POD market can offer a wide variety of high quality products.
Most people often review POD dropshipping and regular dropshipping as the same. However, some certain similarities and differences should be understood:
Similarity
The similarity between both processes is that they offer inventory management. Each process provides product supplies and deliveries for the orders provided by their clients. The working is almost the same and both offer easy reach to the international markets as well.
Moreover, there is no need for additional storage or setting up a warehouse for the purpose. Both processes are managed by dropshippers and they are the ones taking care of the storage of the goods.
The risks of both businesses are the same too. Your business works based on the management of your supply chain. If the supplier or the dropshipper you've chosen is incompetent, it can ruin your profile in the market.
Difference
There are several differences in Print on demand dropshipping and conventional dropshipping. There is no customization option available in conventional dropshipping. However, with POD, the buyer is able to customize their products.
This is mainly used in the apparel niche where your business needs to attract customers with trending designs. In addition, POD allows payment only after it has been sold. But for dropshipping, you need to pay for the stock too.
However, with POD, your design gets featured with other designed products too. That makes it difficult for customers to solely be attracted to your designed product.
Moreover, in comparison with traditional dropshipping, POD doesn't offer many options for knowing customer metrics. Since you'll be designing your products on your own, there are lesser ways to know what your customers are demanding.
The profit margins in POD dropshipping are high as compared with conventional dropshipping. However, since the products are labeled as designer products, they are sold at a higher cost for reaping profit.
You get low risks in both, but I prefer POD because it has long-term opportunities. You have less control over the product and brand image in simple dropshipping. POD solves this problem.
How Dropshipping Agent Helps you import products from China?
Many people may think that hiring a dropshipping agent isn't going to help with importing products from China. However, you can get several benefits when you hire one. Here are some of the benefits:
Free Product Sourcing Service
The primary benefit that an agent gives is improving your product sourcing for your dropshipping services for free. You don't need to look for good quality products from different Chinese suppliers.
Your dropshipping agent in China will take care of the product sourcing for you. Moreover, the agent's experience in the market will also help you locate products faster than doing it yourself. I also got so many trendy winning product ideas from my AGENT.
1 vs 1 Support Team
When dealing with a single agent, you will get one on one support team. You don't need to contact multiple support teams for different vendors. One vendor will handle your requirements and manage deliveries.
This makes it easier for you since you don't have to deal with multiple vendors at a time. It can create ambiguity in your orders and can delay your deliveries.
Another element of concern is the quality of the products that you're supplying to your customers. A dropshipping agent will be effective if they offer quality inspection services.
Most dropshipping agents offer quality inspection services. However, you need to check and provide parameters for maintaining quality for your products. Getting products on your own will need additional use of resources to ensure quality for every supplier. The best practice is to check the sample and note down your quality parameters. Then share your concerns with the agent, who will solve them later in inventory.
Shopify Fully Integration
Most of the dropshipping suppliers provide complete integration from Shopify. It makes it easier to streamline your processes with inventory management. The agent is responsible for maintaining and managing the inventory. However, with multiple dropshipping suppliers, you'll need to keep effective management on your own to avoid any ambiguity.
Bulk Inventory Storage
With a single dropshipping agent, you can get bulk storage options. As conventional dropshipping requires to pay upfront for every order, it is better to hire one dropshipping agent than to hire multiple suppliers and manage their payments.
Branding Package
Every business needs branding, even if you're opting for dropshipping. However, with multiple suppliers, you will need to take care of the branding of the products simultaneously with all other processes.
On the other hand, a single dropshipping agent will be easier to handle as all the products will be available for branding.
An agent has you covered. It's never been easier to build your brand image without spending tens of thousands of dollars.
You don't need to source private label and white label products on your own. Your private dropshipping agent will help you get the products you need.
After the requirement is given, your agent will locate the best options available. The agent will negotiate terms and prices as well as the labeling of the products. In this way, your resources can be saved.
Photography & Video
Your dropshipping agent is also responsible for making your products look good. They not only provide the goods but present them in a way that it attracts the customers.
That is why, instead of hiring a professional photographer, you should opt for a dropshipping agent. This will allow you to minimize additional costs. Most of the time, supplier provides images and videos of product, and agents have them in their record. Ask them if they already have any images/videos or not. You get them free of cost.
Suggested reading: Professional Amazon Product Photography Service In China
Merge Multiple Orders To One Order
If you've got multiple orders as well as multiple suppliers, it's most likely that you will miss one of those. However, with a single dropshipping agent, you can merge multiple orders into one.
Your dropshipper can regulate the details and prepare all the goods simultaneously. This will help save time and money needed to source products from different suppliers.
Why Do You Need A Dropshipping Agent To Help Your Dropshipping Business?
To achieve a successful dropshipping business, you need a reliable agent to make you win. Whether you're a beginner or an advanced dropshippers, you can rely on it. Here are some benefits of working with a Dropshipping Agent:
Dropshipping Beginner
If you're someone that is starting your dropshipping business then a dropshipping agent can help you progress effectively. For starters, when working with a dropshipping agent, he or she can keep you informed about things like what kinds of products are currently selling.
Sourcing the right products according to the demand of the market is important. Your customers will only come to your site if it offers the products they need. In case it doesn't happen, the customers will not get attracted.
In addition, the agent will help in making your business smooth by offering prompt deliveries. This will help you get customer loyalty as well as promote your brand in the market. Moreover, the agent will also provide an effective analysis report regarding the processes.
Small & Medium Size Dropshipping Business
In case you're working as a small or medium sized dropshipping business, you'd need to get things managed to streamline progress. A dropshipping agent will help improve your processes by streamlining orders. All my friends have scaled their businesses quickly with Dropshipping agents. It minimizes your workload and solves all your supply chain issues quickly.
The delivery system, as well as inventory management, will be done effectively. While doing all this, the dropshipping agent will also help in promoting your dropshipping store on multiple platforms too. In addition, the dropshipping agent will help improve the sourcing processes.
Grow Brand: Expand your Dropshipping Business
Even if your dropshipping business is well grown, it will prove fruitful if you hire a dropshipping agent. One of the many benefits that the agent will provide is the further expansion of your business. The agent will help get involved with additional suppliers so that the product inventory can be expanded.
In addition, further contracts with other platforms can also be established that will increase your dropshipping business. Your dropshipping business can act as a single platform for other dropshippers to conduct business through. This will also help in making a single consortium that will consist of multiple dropshippers.
Moreover, the agent will be responsible for finding new ways of adding value to your existing business. In this manner, the agent will improve processes that will help differentiate your business from others. The agent will inspect the workability of the competitors and pinpoint the areas that can help progress competently.
How to find a Dropshipping Agent?
The success of your dropshipping business depends upon your dropshipping agent. The more effective will be the dropshipping agent, the more smoothly your business will progress.
Here are some ways that you can find dropshipping agent:
Trade Show
One of the most beneficial and effective ways is to visit a trade show. If you're interested in finding dropshipping agents, especially from China, then visiting trade shows in China is the best option you've got.
The Canton Fair, Yiwu Trade Fair, Beijing Auto Show, The Bauma Fair, etc. are some of the famous trade shows in China to visit. Suppliers from around China and the world are gathered to illustrate their services and to attract buyers.
You'll find various Chinese suppliers and most likely find the best dropshipping agents too. In my experience, dropshipping has less visibility in these tradeshows. You could find big platforms there, but small business seems difficult. One of the perks of these trade shows is that new companies also emerge during the fair. It gives the buyers several options as well as a chance to negotiate pricing.
Suggested reading:China Trade Shows: Ultimate Guide 2020
Search Online
The next method to locate your dropshipping agent via an online search. Online search would not require you to visit any trade show. However, you will need to make a competent assessment to ensure that the one you're hiring is best for your business.
For this purpose, it's necessary that you should narrow your list based on your requirements. Choose the one that fits best and select them for further negotiation. In addition, select the one that is well known in the market. Online searching is prone to scamming; that is why beware during selection.
Dropshipping Tools
Dropshipping tools help assess the requirements of the business and locate the dropshipping agent accordingly. It works similarly to searching online but the selection is made based on the expertise of the agent in the dropshipping tools you use.
Suggested reading:How to find the best dropshipping tool?
Top 10 Chinese Dropshipping Agents
Here are the top 10 Chinese dropshipping agents that you can choose for your business:
LeelineSourcing is one of the well-reputed dropshipping companies in the market. The company provide sourcing services from China . It has vast experience in handling dropshipping, freight forwarding, quality control and other services. You also get free warehousing!
Their warehouses are spread around the world, which means you get global reach. I Use their real-time tracking to optimize your business automation.
The company has over 2000 trusted clients and offers prices lower than some of the leading dropshippers like AliExpress. The appealing element of the company is that it offers complete quality inspection that minimizes ineffective products reaching the market.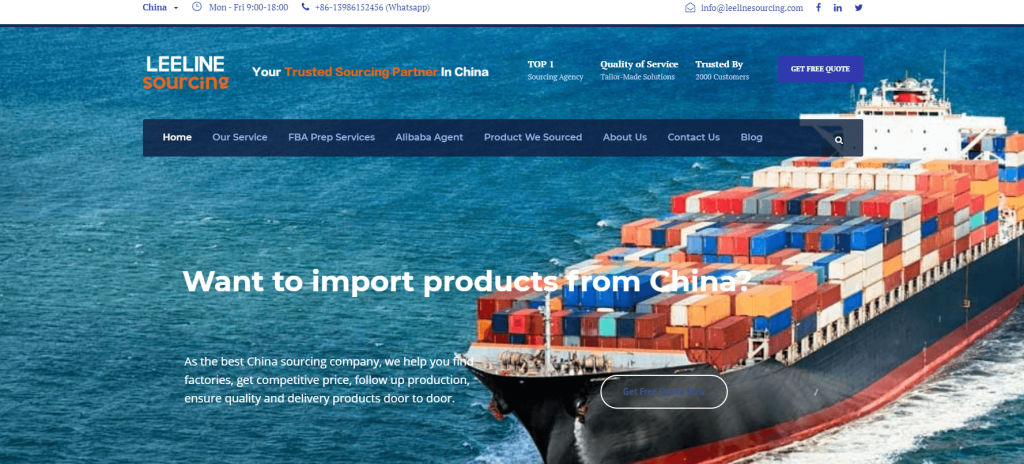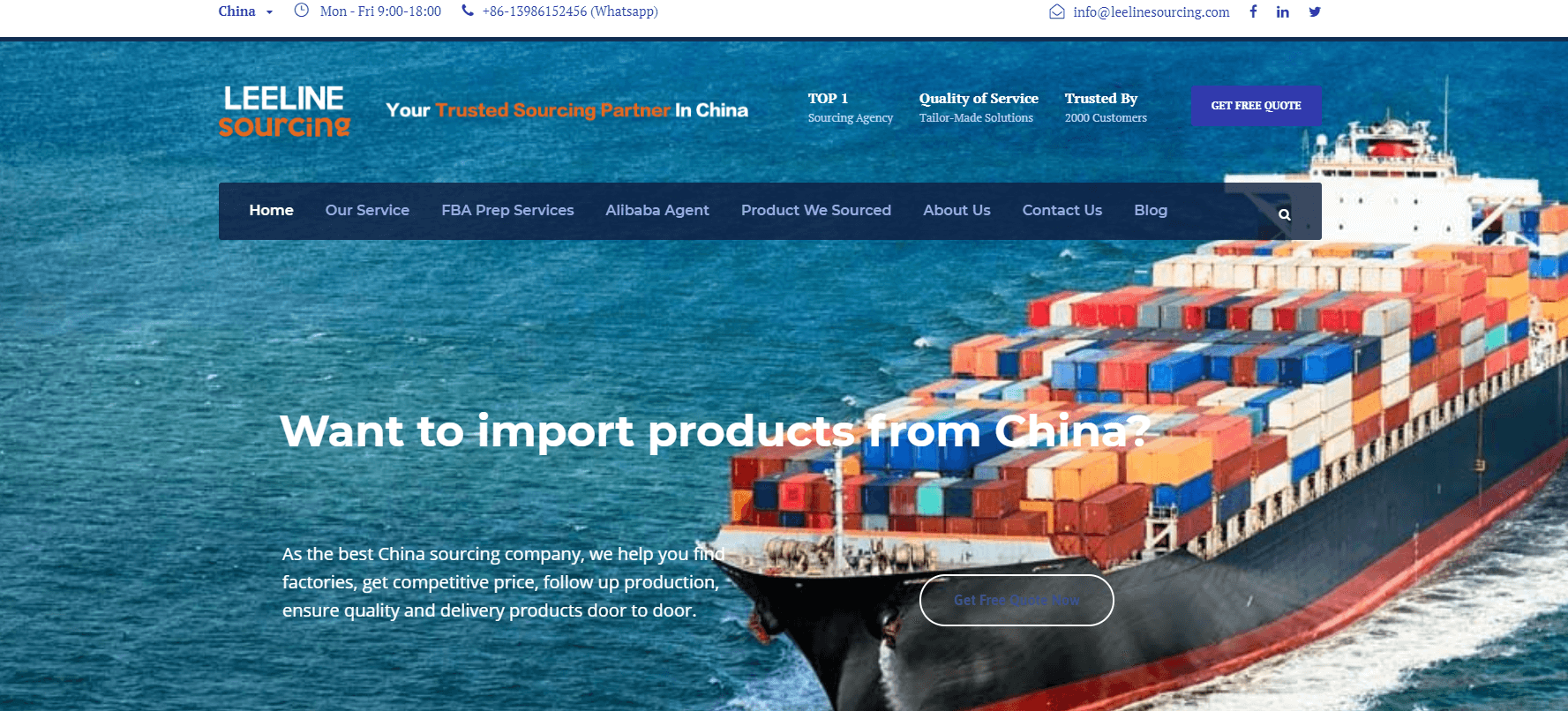 Chinabrands was founded in 2007 and has ever since registered its name as one of the top leading dropshipping agents in the market. Their overseas warehouses reaches over 200 countries. Their dropshipping services also cover a vast variety of solutions, including publishing, sourcing, fulfillment service, etc.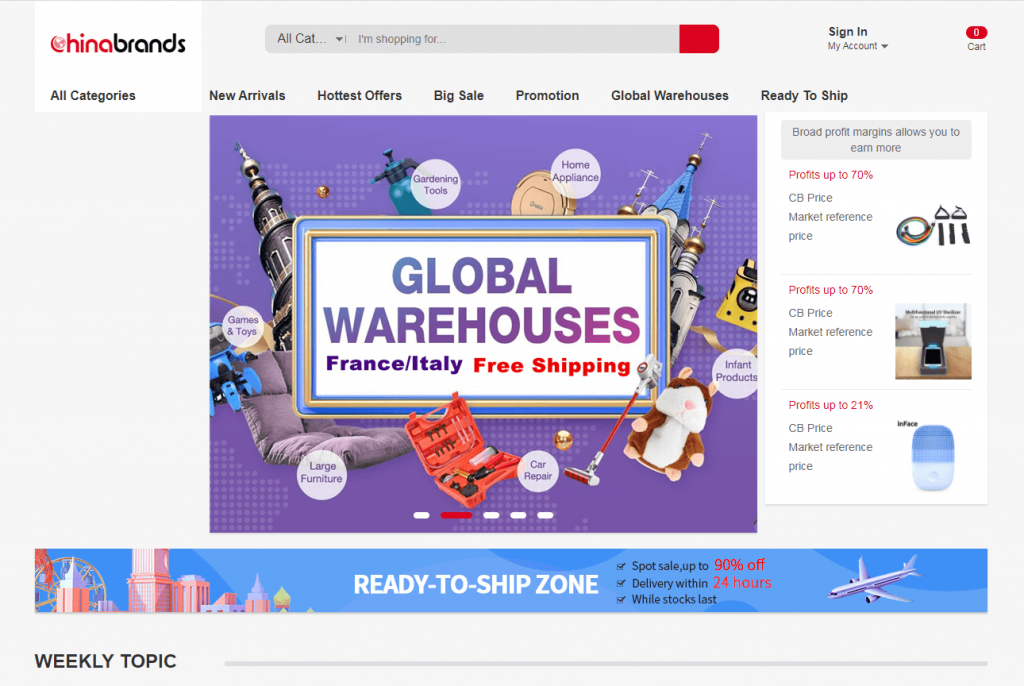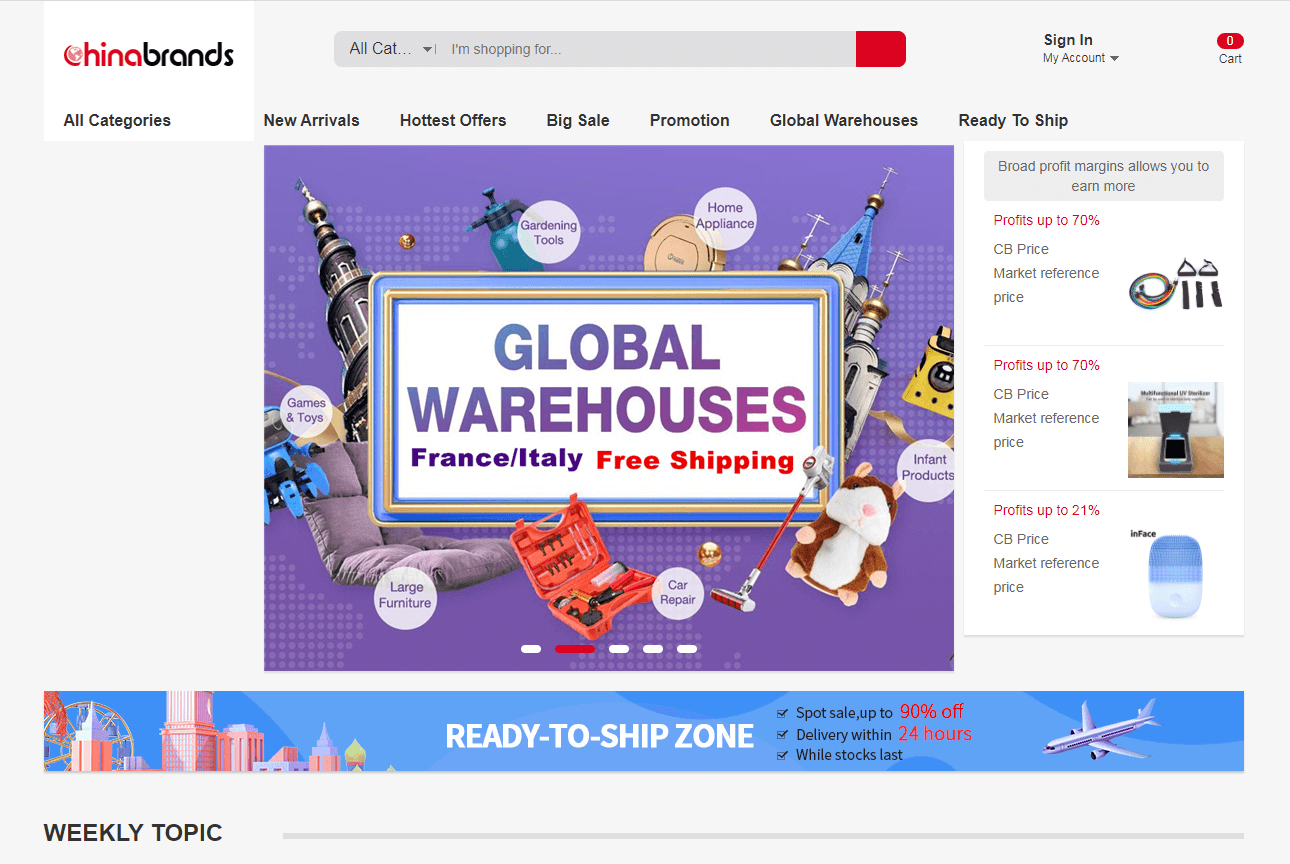 GearBest provides streamlined dropshipping services. The navigation of its website and mobile version is easy. The intriguing element is that the products listed on GearBest are impossible to find on any other dropshipping platform and at competitive prices.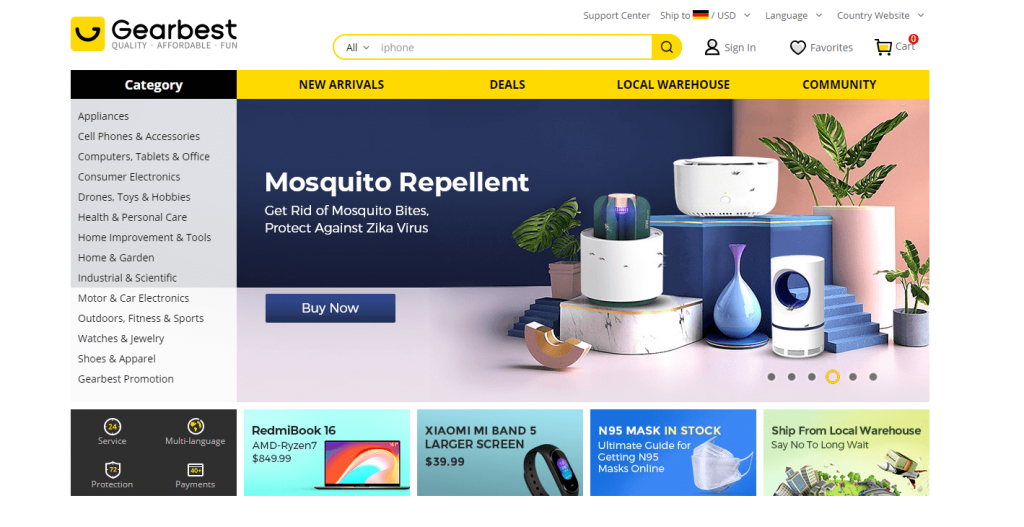 The subsidiary of Alibaba, AliExpress is the leading platform to get cheap goods from China. It was established in 2010 and offers an extensive 100 million+ product capacity to choose from.
Many people uesd to ask: Is Aliexpress safely? It has a slight downfall to its reputation due to ineffective products delivered to the customers. To solve their slow shipping, opt for paid shipping rather than free. It has better shipping times and my customer did complaint again.
Last but not the least, you have the option to look for private agents on Aliexpress, the old fashioned way. If you already have done product research, look for sellers who offer your product, and then analyze the seller rating based on their feedback, average response time, pricing and shipping method that they offer.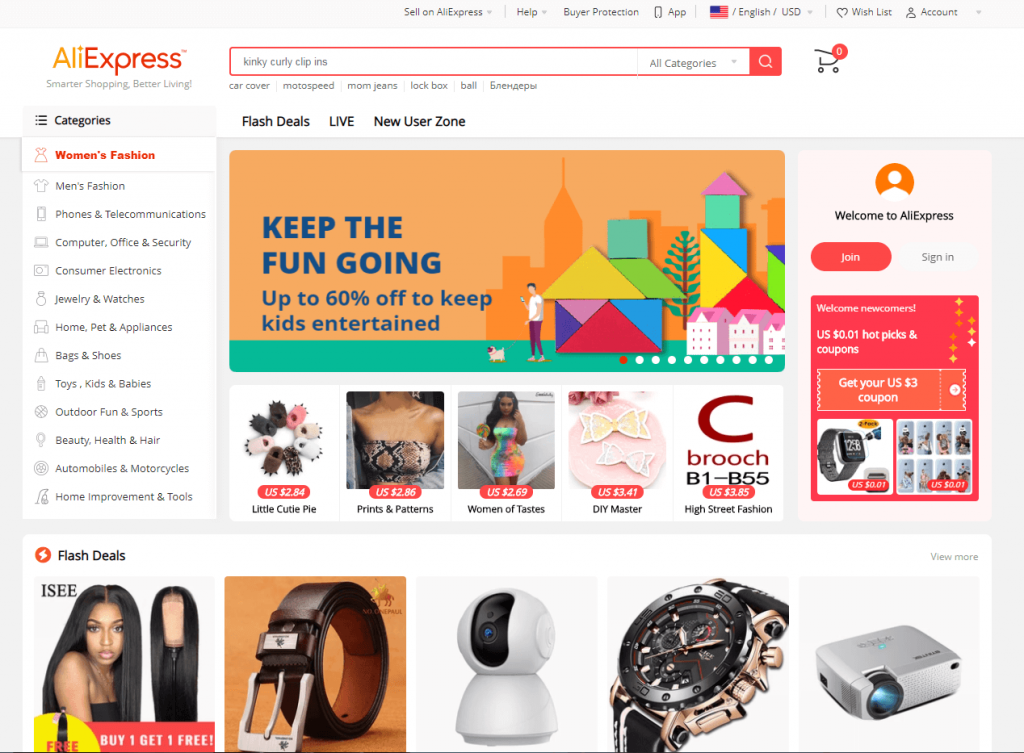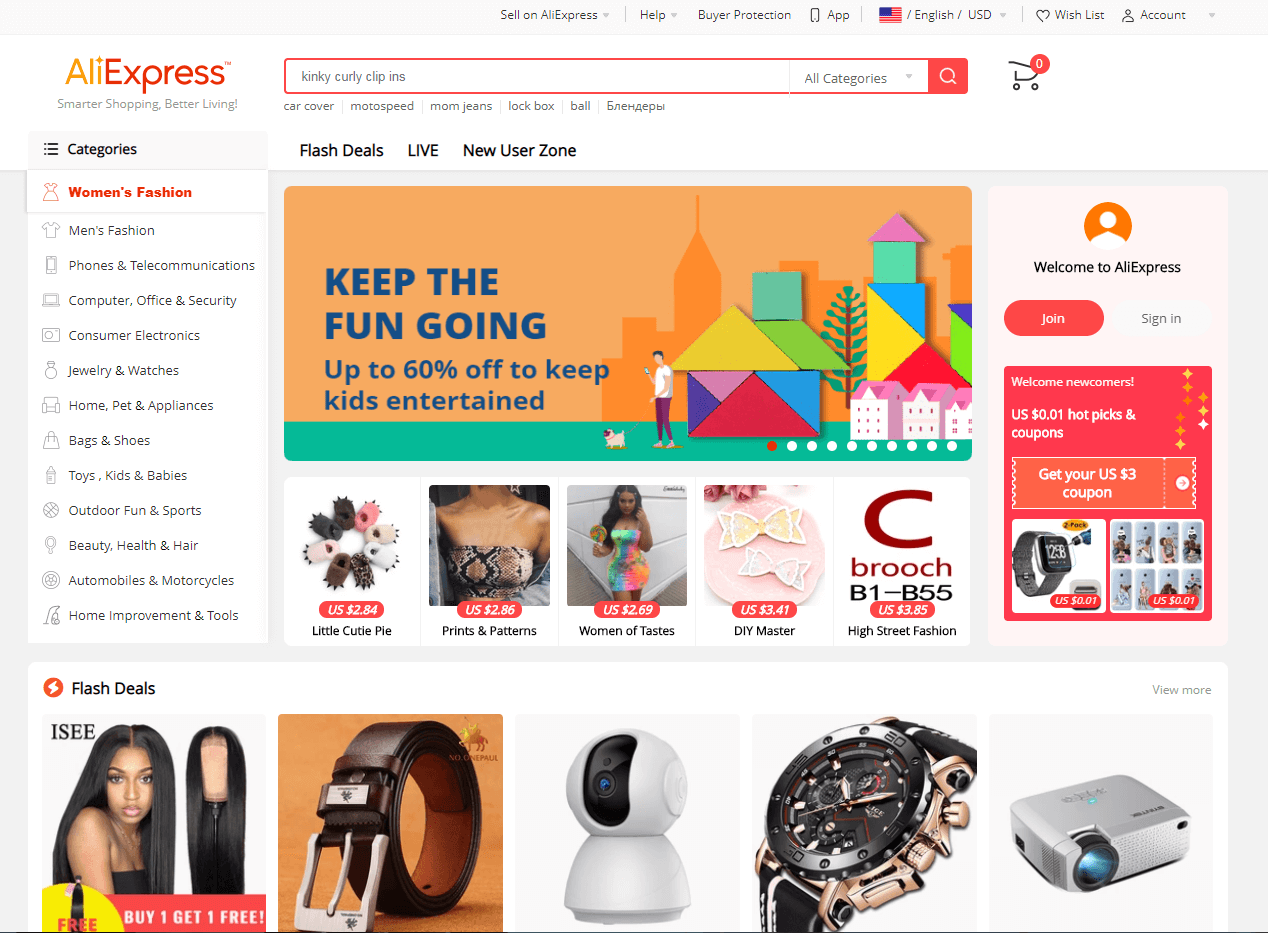 Operating since 2004, DHgate provides extensive dropshipping services. The company's buyer protection is one of the main reasons for its reputation.
Its buyer protection allows the customers to stay safe during any dispute from the sellers. It offers over 30 million products from almost every niche with no minimum order quantity required.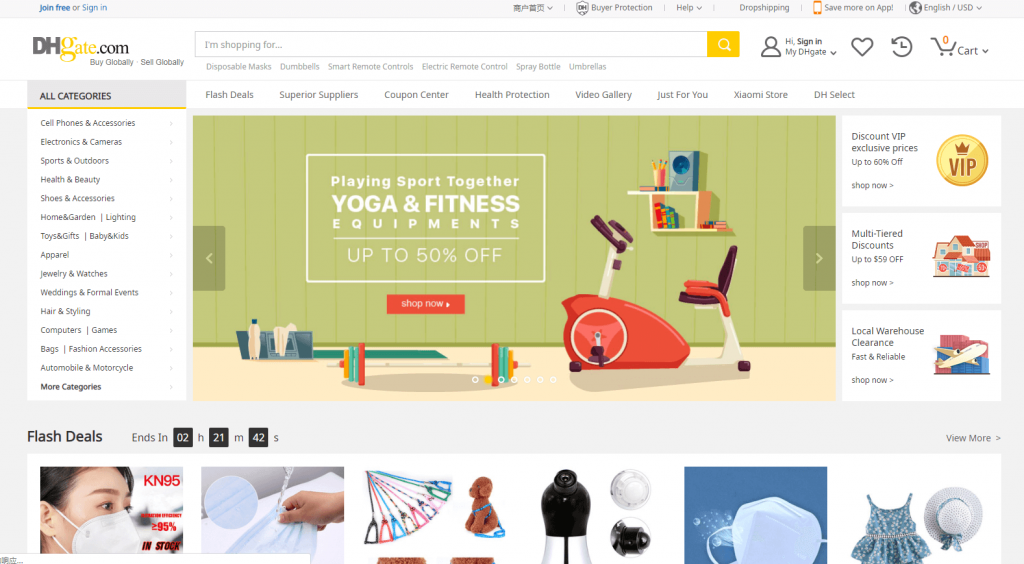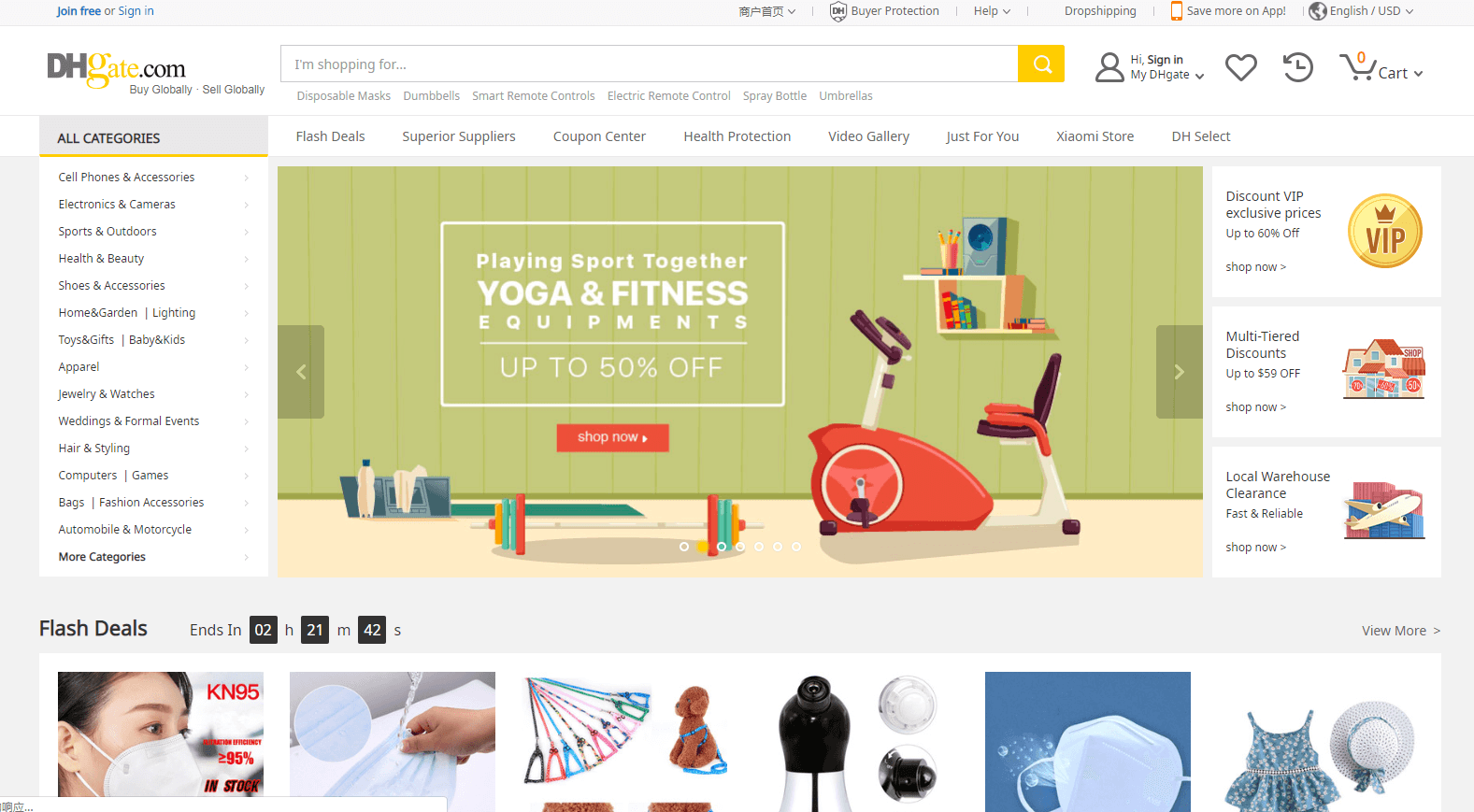 It was also established in 2004. This Chinese dropshipping agent asks dropshippers to adhere to strict regulations, which makes it effective and safe. In addition, it offers over 1 million products from different domains.
However, the return policy costs the customers money. But its 24/7 support service is there to deal with disputes.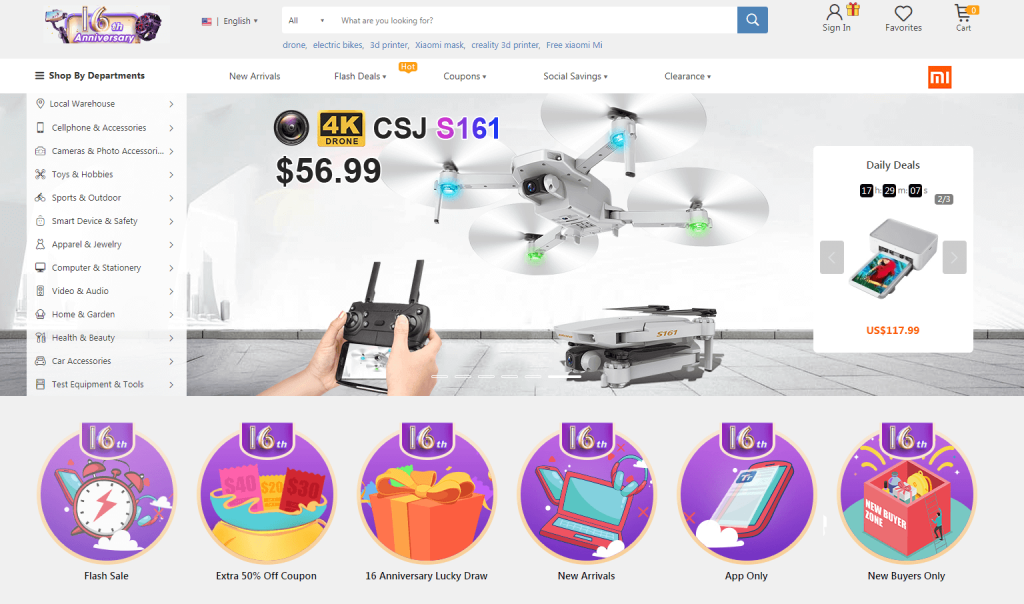 Since 2006, Dealextreme has made its name in the market with its appealing policies. Free shipping, dealing with over 400 suppliers, and affordable rates are some of its competitive features.
Moreover, it also operates with several domains of products and ships to more than 240 countries.
DealeXtreme provides warranties for customers, such as 90-day free defective products replacement and 150-day free repair. Those warranties are helpful to solve customer support and after-sale worries.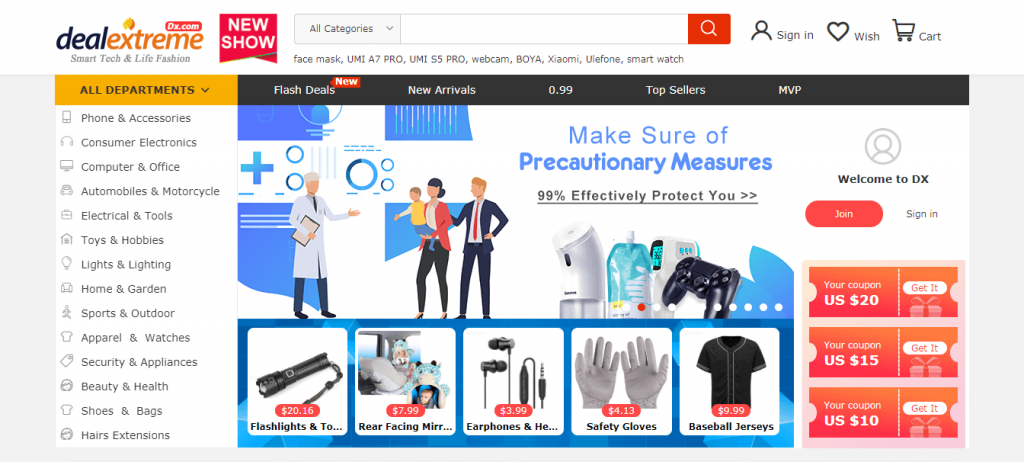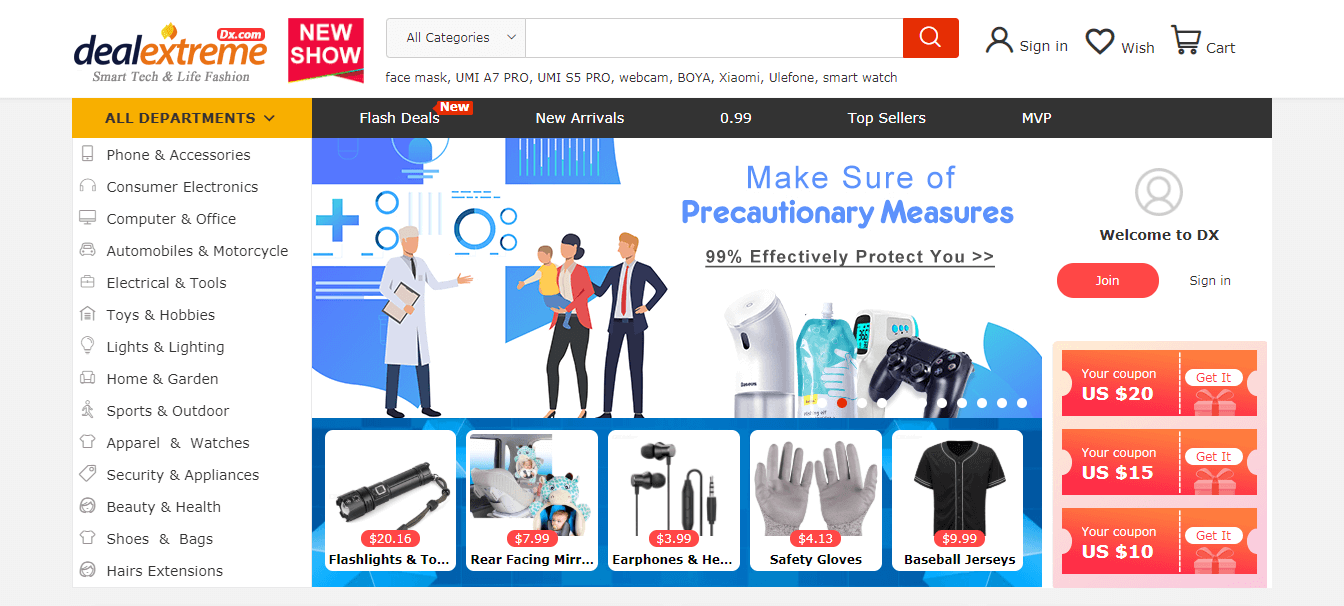 Easy to explore and prompt customer service is what makes LightInTheBox an appealing dropshipping agent for the customers.
The site offers over 3 million products with different payment methods. It ships products to over 230 countries and has warehouses around Europe and the USA. My friend operates in the EU, and he experienced good shipping times there. You also access many shipping zones with Lightin the Box.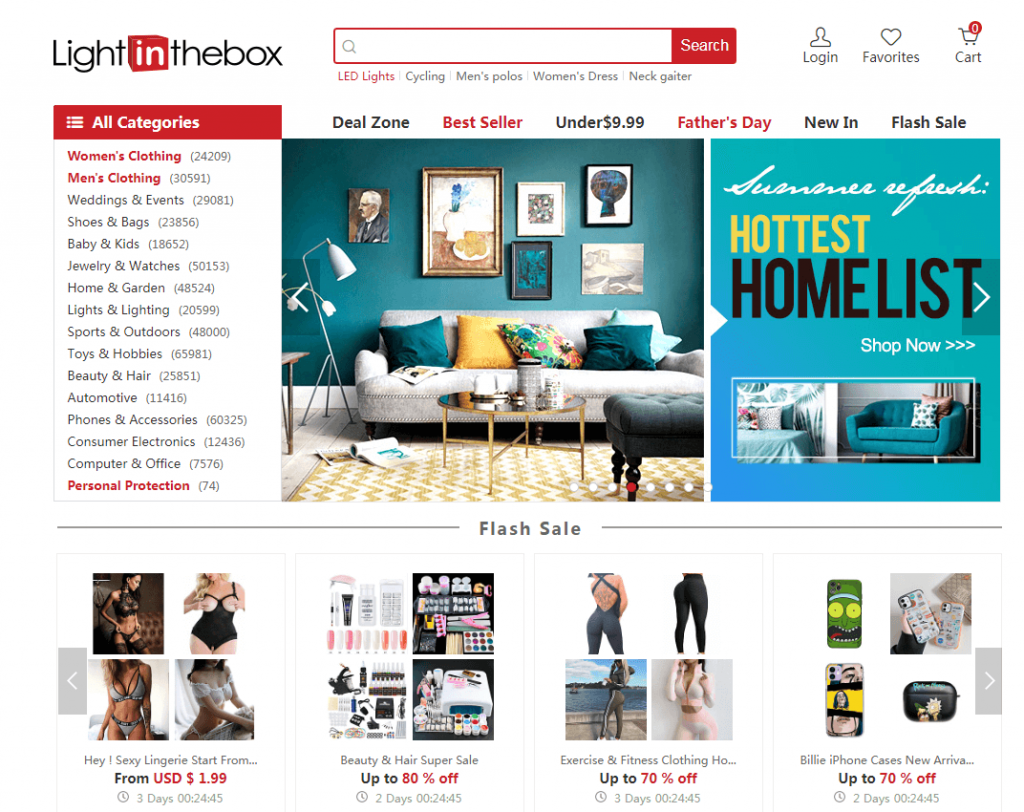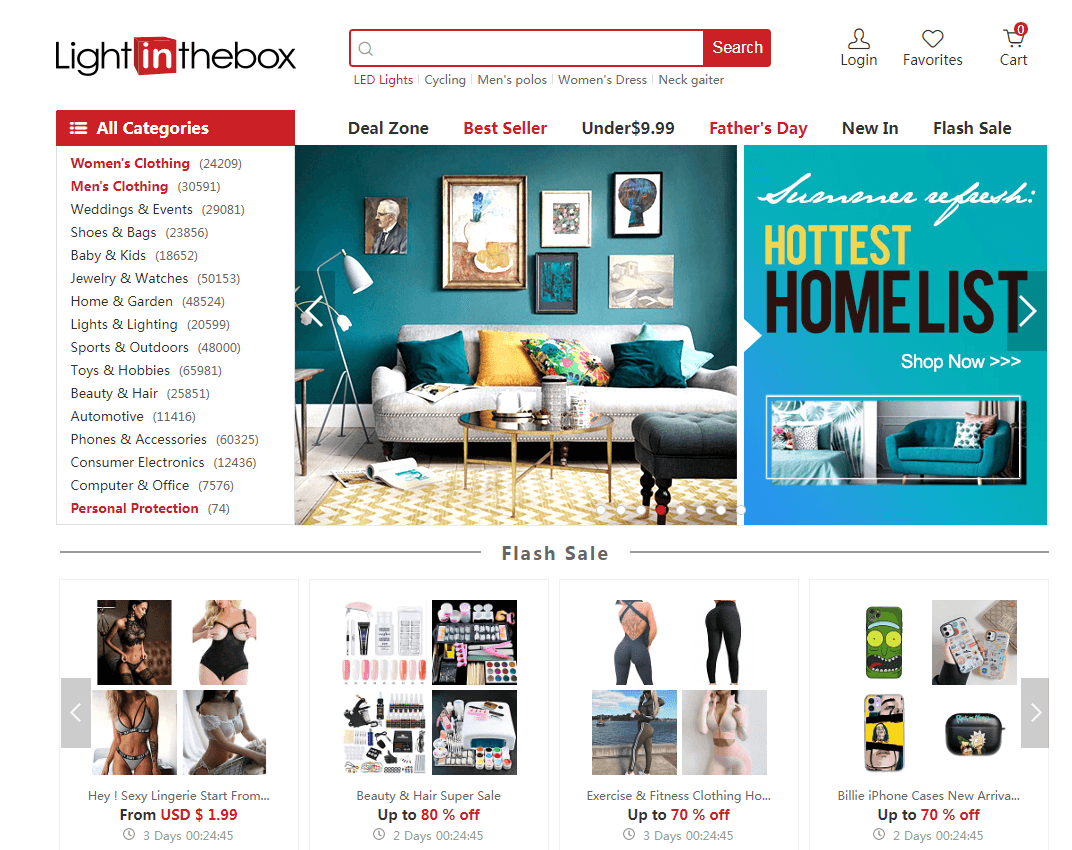 TMart was established in 2009. It offers a wide range of dropship products as well as offers discounts and watermark free images.
It makes it easier to attract buyers. About 90% of the total products it sells are stored in its warehouses in the USA. It offers a 90 days money back return policy for defective products and ships to over 190 countries.
The company was established in 2006 and ever since has made competitive progress. The appealing feature for the company is its return policies, which are different from all other dropshippers.
Customers can share the experience while enjoying surfing and buying from its 2 million+ product capacity. It also provides effective support and multiple payment options.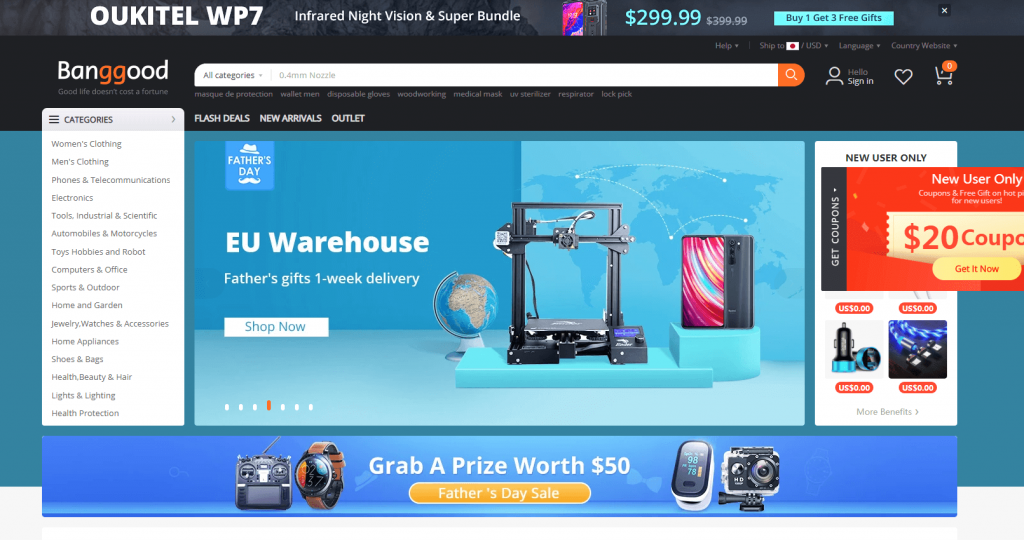 Nichedropshipping
Nichedropshipping, a professional dropshipping agent in China, has gained massive trust among dropshippers community over the past few years. They offer on-demand provides dropshipping agent service, from product sourcing, quality inspection, photography, customized packaging,to shipping to your customers worldwide.
If you want the best conversion from FB ads, go with Video ads. They are booming; also NicheDropshipping provides you with stunning images & videos.
Stanley and his Niche Dropshipping team have supported more than 3000+ Shopify dropshippers and Amazon sellers to start their Amazon FBA & Shopify dropshipping stores and scale their daily orders to a new level.
Niche dropshipping also offers assistance for dropshipping stores looking to build a private label dropshipping brand. Logo design, custom packaging and product photography are some of the additional services you can avail of.
According to your sourcing requests, your personal sourcing agent from NicheDropshipping will find manufacturers in mainland China. Nichedropshipping can fulfill orders from their local warehouses in the US, Germany, and Thailand, enabling fast shipping time. For example, by pre-stocking in their US warehouse, packages can get delivered in 2 to 5 days to your US-based customers.
Payment methods: PayPal, Credit Card, Payoneer, Payssion, Western Union, Midtrans, etc.
Buyer Protection:
In case of delayed orders, damaged items, incorrect products, or any other issues, you can open a dispute for the specific order on their website or app. Their after-sales service team will handle it upon your requirements and the situations.
FAQ about Dropshipping Agent
Here are some FAQs about dropshipping agents that will help you in the process:
Why do most dropshippers fail?
There are several reasons why most dropshippers fail.
• Choosing an ineffective platform to operate
• Choosing ineffective dropshipping tools
• Incompetent management
• Diving into a saturated niche
• Ineffective product marketing
• High shipping prices
• Poor product quality
These are some of the reasons why dropshippers fail.
Suggested reading: Best Dropshipping Products: Ultimate Guide 2020
Is Print On Demand Still Profitable?
Print on demand dropshipping is still profitable in 2020. It offers better profit margins than conventional dropshipping.
Moreover, the margin can also increase if you're not shipping the products. Effective product marketing and with the help of a dropshipping agent, you can reap profits from this business.
What Is Bulk Dropshipping?
Can Dropshipping Make You Rich?
If done right, then yes. Dropshipping is a good business and has opportunities for growth. However, proper management should be done to make competent progress.
Do You Need A Resellers License To Dropship?
You can proceed without a license. However, getting a license will make your business legitimate. It will also increase the customer's loyalty by seeing you as a licensed dropshipper.
The acquisition of the license also depends upon the area you're working from. You may only need a business license to operate.
Do Dropshippers Pay Tax?
Yes. Online sellers are required to pay sale taxes annually, depending on the government's regulation of your country.
How Much Does It Cost To Hire An Agent?
Usually, an agent will charge a percentage based on the product + shipping cost. This dropshipping agent price can vary from person to person or one company to another. Some agents may only charge shipping fee + handling fees.
Do Agents Require a MOQ?
Not all dropshipping agents require a MOQ(minimum order quantity). Most agents do ask for a MOQ to make sure it will be worthwhile to work with you, but many other agents will also cooperate with you if you aren't getting any orders for your product yet.
What Are the Best Shipping Methods for Dropshipping?
The best shipping methods are Air Freight, 4PX, UPS, FedEx, DHL, TNT, China Post and SF Express, etc.
How Do You Find Sourcing Agents for Dropshipping?
1. Join Facebook dropshipping groups.
2. Take a look at Upwork(It's an escrow-supported service with a great customer support team.)
3. Reddit Conclusion.
Suggested reading: Best China Sourcing Agent
What Is Private Dropshipping Agent?
Private dropshipping agents have pros and cons. Often, they won't have an English website, which is why they may lack social proof, and trustworthiness may become an issue. On the bright side, they will often be able to offer you good quality products for a lower price since they don't experience the high operational costs of managing a website and being in a large team!
How Leelinesourcing Help You Find Best Dropshipping Suppliers And Wholesalers From China?
LeelineSourcing is one of the leading drop shipping companies in the market. With over decades of experience in sourcing services from China, and Leelinesourcing also is an experienced sourcing agent, the company's workability is utmost trustworthy.
One of the appealing elements of the firm is that it offers an extensive range of sourcing services. These include dropshipping services, supplier sourcing, quality checks, freight forwarding, etc.
The price of the services is affordable and market competitive in comparison with other brands like AliExpress.
Moreover, the firm's competent support team is always ready to entertain the queries of the clients. That is why more than 2000 clients trust it.
In addition, the dropshipping services of the company are top-notch too. From sourcing suppliers to negotiating terms, LeelineSourcing offers complete services to its customers.
Moreover, the quality of the products is better than others. The vast product capacity ranging from different domains also makes the company an appealing choice for clients.
Leelinesourcing makes dropshipping from China easy by connecting you to reliable suppliers and helps Shopify sellers & small businesses source products.
Another intriguing element is the timely shipping under complete supervision. Products are not damaged and customers receive end to end coordination during the service.
Final Thoughts On Dropshipping Agent
Getting an experienced dropshipping agent can help boost your dropshipping business effectively. It helps in product sourcing and improves all the processes.
Moreover, it minimizes the need for additional sources for managing multiple orders. It also helps in the effective promotion of your brand, helping you to channel products to customers from different domains.
Ensure to follow measures for finding the right dropshipping agent for you. Your business success depends on how well the dropshipping is working. That is why choose one that is proficient in handling your dropshipping business.
Contact us and send Sourcing Requests for Free It's a good choice to work with dropshipping China agents.
Do you want a successful import business?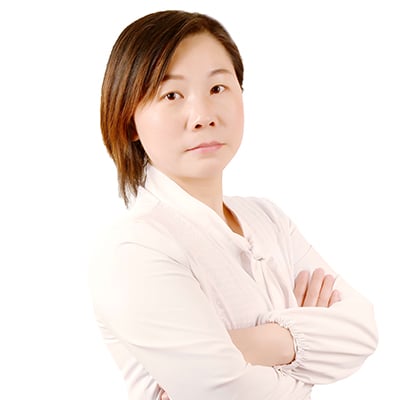 Hey, I'm Sharline, co-founder of LeelineSourcing. We've helped 2000+ customers import from China.
Do you want a better price on product or shipping?
We are sorry that this post was not useful for you!
Let us improve this post!
Tell us how we can improve this post?