Google Shopping Dropshipping
Are you looking for GUARANTEED success in dropshipping?
Leeline Sourcing is a TOP-NOTCH solution for all your business problems. Our experts drive sales by choosing the right item. Timely shipments get you more customers.
Boost your business with our EFFECTIVE solutions.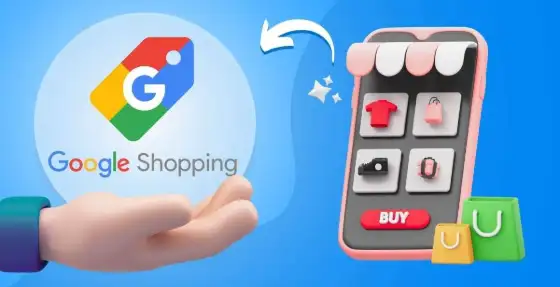 No Risk Free Sourcing No Hidden Fee
You can get Free detailed product quote before order
Trusted by over 2000 Customers
Leeline is your trusted dropshipping business partner in china
Is Google Shopping dropshipping profitable in 2023
Yes, 100% TRUE. What goals do you have in your mind? Make over 20-30% or even more profit from some products, right?
Google Shopping DROPSHIPPING can lift you to the moon. Find suitable suppliers. Keep the margins. And make money per product sale.
In no time, you'll be on TOP.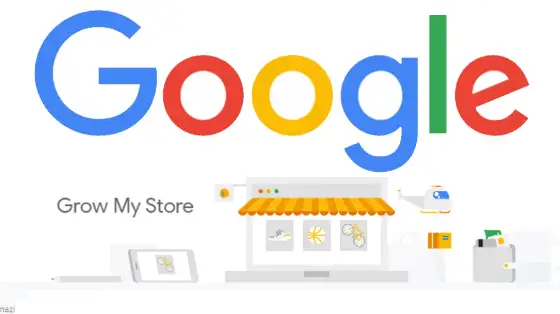 ---
Our Google Shopping Dropshipping Services Include: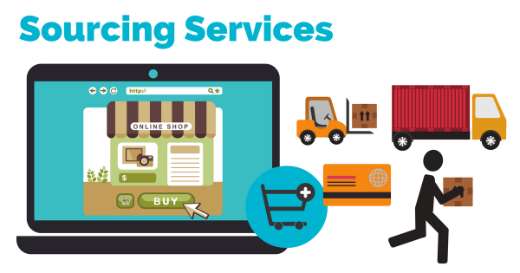 Sourcing Product Suppliers
For Google shopping dropshipping, we have a list of QUALITY suppliers. Before navigating to any supplier, we TEST them. Verify their legal business status. Manually visit their factory. And confirm the location to ensure 100% Safe trading EXPERIENCE.
You'll be HAPPY with our TOP-NOTCH suppliers.
Product Quality Control
We have a SPECIALIZED team ready to inspect your products. Our team gets the product samples from the suppliers. Manually checks them to assess the QUALITY.
Sometimes, we even visit the FACTORY to check ISO compliance. You get 100% QUALITY products.
Impress your CUSTOMERS with HIGH INTEGRITY of items.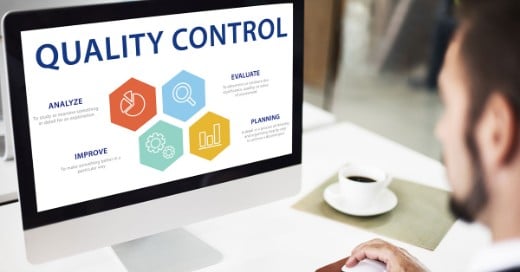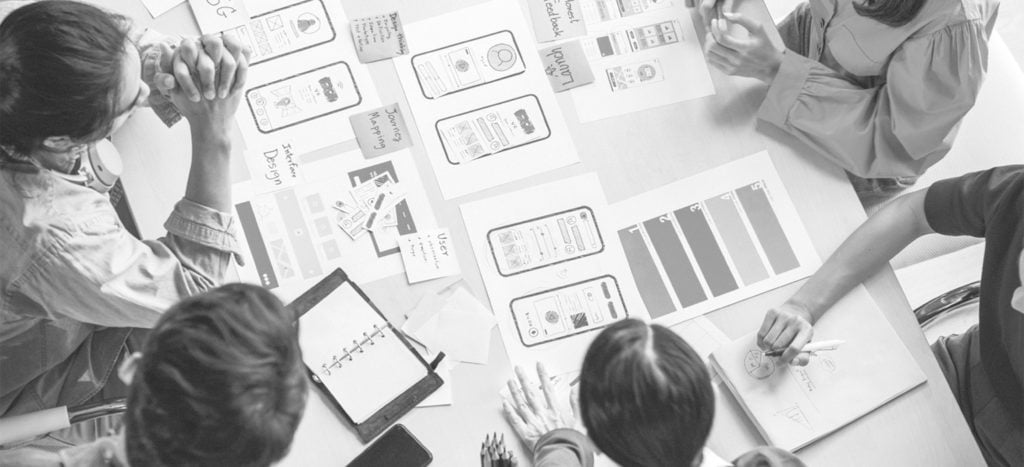 Branded Dropshipping
Do you want to launch a dropshipping brand?
Our team is ADEPT at exploring new brands and their business strategy. We help you CHOOSE QUALITY items. Develop an EFFECTIVE business strategy. And WORK smoothly to aim at LONG-TERM GOALS. You achieve your BUSINESS targets with our help.
Start your Google Shopping dropshipping brand right away!
Private Label & White Label Products
Do you want to present your business in the BIGGER markets?
Start with the private label and white label products. Our suppliers will provide you with private-label items. We DESIGN the business logo. Customize your packaging. And give an absolutely UNIQUE approach to making a different name in the market.
Defeat your competitors with PRIVATE label inventory.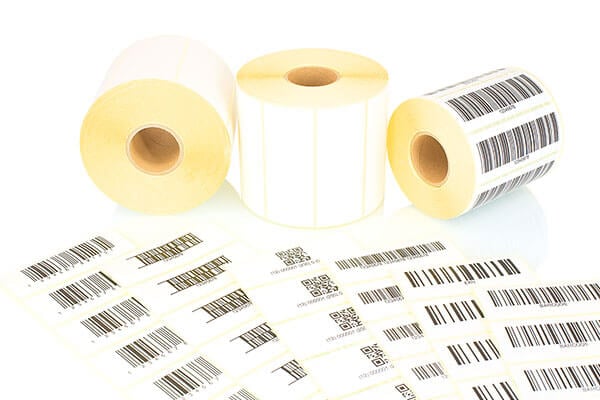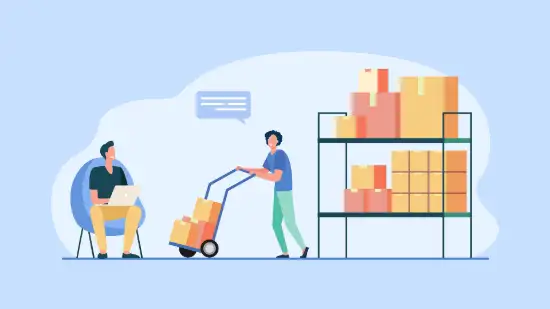 Dropshipping Fulfillment
We offer ALL SOLUTIONS in one place. Our team stores your products in our warehouses. Once you receive an order, we pack the ITEM. Label it with your business logo. And ship it to the customer's address. REAL-TIME Shipping tracking facilities build trust in your CUSTOMERS.
Get 100% CUSTOMER satisfaction with our SHIPPING SERVICES.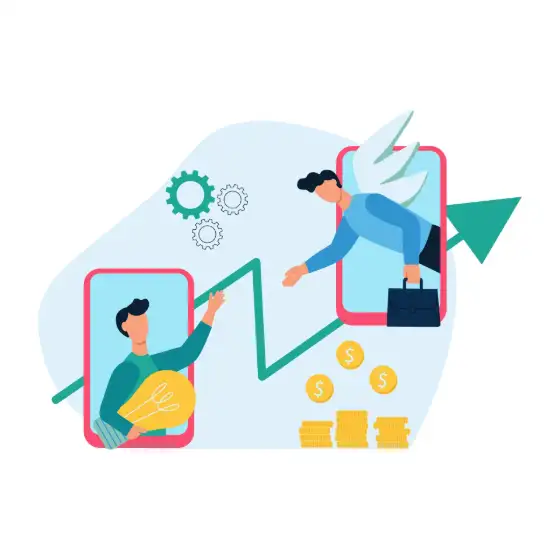 Why Leeline Sourcing Special?
Flawless APPROACH. Our experts have years of experience in Google Shopping Dropshipping. So you imagine how we approach this business. Your business receives no less than a FLAT pathway to success.
100% RISK-FREE trade guarantee. We choose only the BEST suppliers. Only limited suppliers make a place on our list. Don't worry; a 100% RISK-FREE trading experience is waiting for you.
End to End customer support. We never leave you alone. Got a problem? Our dedicated customer support helps you 24/7. You are out of fear when working with us.
Timely Shipments. Our logistics team is very EFFICIENT. Timely shipments guarantee business success. Ship with confidence in our group.
Hear it from fellow Google Shopping Dropshipper
Leeline is great. The team helped me out at every point. I would love to work with them again. I recommend them to everyone who works in eCommerce. Thanks.
– Mahone, USA
---
Source Your Products and Start Dropshipping
We offer the best price and dropshipping services to help you improve your dropshipping business. View More Products to Dropship
---
Google Shopping Dropshipping: The Expert's Guide
GOOGLE is a BLACK MAGIC in this WORLD. Got an IDEA to search for something? Google is THERE to help you.
But Does Google help in BUSINESS?
It is a MAJOR question. But no problem. Google Shopping Dropshipping is a POTENTIAL source to get POTENTIAL buyers.
Our experts have helped dropshippers manage their drop shipping store on GOOGLE with years of experience. You get 100% QUALITY products and gain more attention. GOOGLE SEARCH results with Google Shopping ads even yield better results.
Do you want to know how to start DROPSHIPPING store on GOOGLE?
Read on. THIS ULTIMATE GUIDE is for you.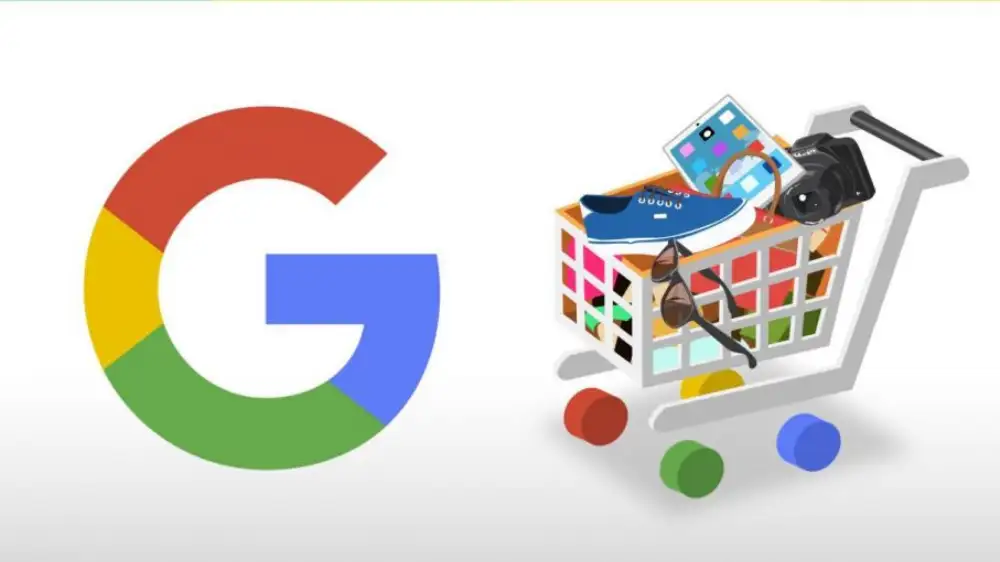 What is Google Shopping Dropshipping? How Does It Work?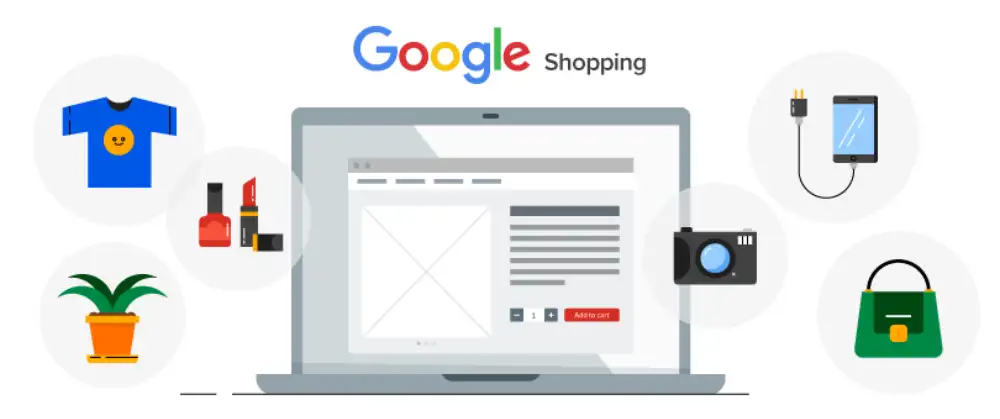 Google SHOPPING is a service provided to potential customers. Launched in 2002, Google started listing products through its GOOGLE SHOPPING services.
The products appear live on the Google Shopping platform and BRING MORE TRAFFIC.
Google dropshipping mechanism is QUITE SIMPLE.
Open your dropshipping stores on GOOGLE.
List the items you want to sell.
Run the Google Shopping Ads.
Get traffic with your ad campaigns.
There are TWO THINGS for a dropshipper to know.
GOOGLE MERCHANT CENTER. Google merchant center is an account of a SELLER. A seller can control and manage inventory through a merchant account.
GOOGLE SHOPPING ADS. Google Ad campaign can improve your product visibility. It is a minimal investment on Google to sell dropshipping products.
Through your merchant account, you handle product INVENTORY and manage all your sales.
How to Dropship on Google Shopping?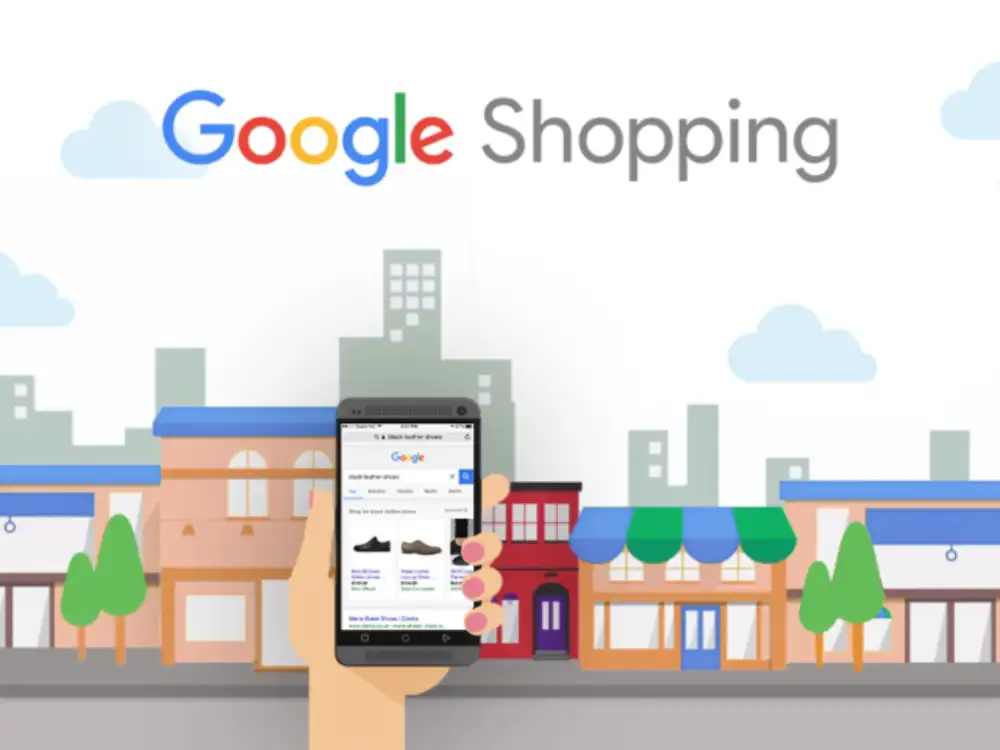 So, you want to DROPSHIP on Google? Before that, you must know the GOOGLE MERCHANT center.
Google merchant center allows you to control your STORES. You sell and PROMOTE your products through it.
Let's know how to do GOOGLE drop shipping for better business exposure.
Step 1: Create your GOOGLE merchant account
A Google merchant center account helps you take control of your store. It just needs the BASIC information to make a few sales on your dropshipping business.
Visit the GOOGLE merchant center to sign up.
Here are some steps you must FOLLOW.
Login to your GOOGLE account.
Google merchant center account requires some information about the BUSINESS. You need to move forward with a Google Merchant center account.
After that, you can move to the NEXT step.
Step 2: Set up your Store
Hurrah! We are finally at the ROCKSTAR step.
Here we have to set up a store to sell products. For a store, you might need it.
Your business information.
Store title and other such things related to the store.
Add your domain name for the URL of your store. Try to add a relevant name for the BETTER results in the search engine.
Step 3: List Products
If you want to sell the items, why not UPLOAD them?
You need to upload the PRODUCTS with the following information.
Product Title
Product image
Description of your product
You can add more information regarding your product to get more CONVERSIONS.
Try to add good-quality images.
Step 4: Get Suppliers
Suppliers are a KEY PART of your business. Have them!
Find them in the SUPPLIERS directory. Test their performance. Compare their prices. Choose them. And get the QUALITY PRODUCTS to sell to a potential customer.
Drop shipping suppliers also FULFILL the orders. What you have to do is to connect your store with them.
Step 5: Sell and Fulfill
It is time to make sales once you receive an order on your Google account.
Get the supplier to know.
Fulfill it instantly.
We can Made Drop Shipping from China Easy
Leeline Sourcing is to help Shopify & small businesses sourcing products from China and build your branded business.
How to Set Up a Google Shopping Ads Campaign?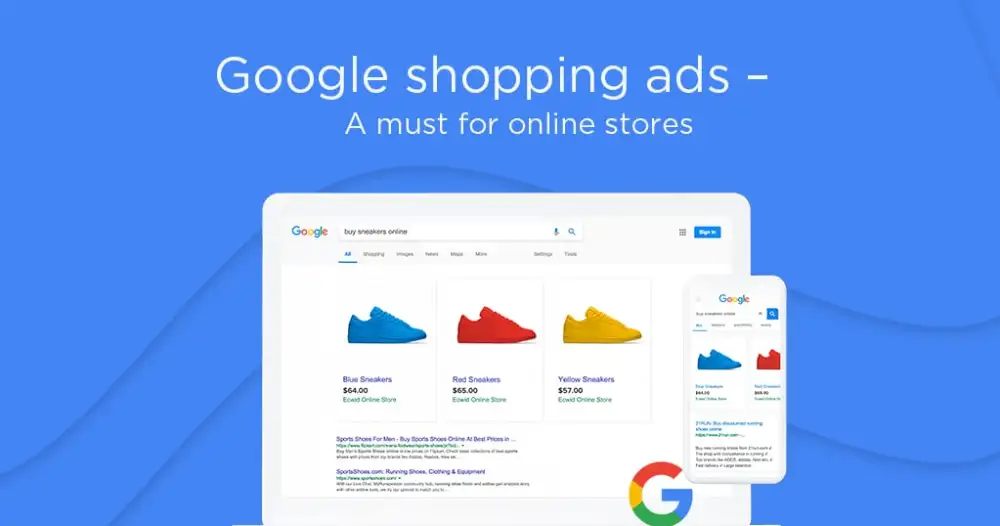 To create shopping ads on GOOGLE, you must know about GOOGLE ADWORDS.
Here are some steps to finalize your Google advertisement account.
Step 1: Sign up on Google Adwords
To run Google Shopping Ads, you must have an ACCOUNT on Google Adwords.
Nowadays, we call it Google Ads.
Sign up with your GOOGLE account.
Fill in the necessary information to proceed with your Google Ads account.
Here are some terms you must know before creating your first ad campaign.
Positive keywords and Negative keywords. When you add negative keywords, your ad will be visible for those specific words.
Step 2: Select Your Advertising Objective
Here are some points to follow for creating your first Google Ads campaign.
Login to your Google Ads account.
Navigate to the left menu.
Click on Campaigns and Add a new campaign.
Select why you want to advertise.
Choose your OBJECTIVE.
You are good to go for the NEXT step to create advertising campaigns for your online store.
Step 3: Select a campaign Type
A campaign type is an indicator to show ads. In the Google display network, these campaigns determine your ads visibility.
Once you are sure of your ADVERTISING goal, Google allows you to choose Google ads type.
Common types are:
Search: Text ads on search results
Display: Image ads on websites
Video: Video ads on YouTube
Google Shopping Ads: Product listings on Google
You choose depending on your requirements.
Usually, Google Charges for the average rate per click of product ads.
Step 4: Finalize your campaign
Have you done that?
It is time for the FINALIZATION.
Check how your advertising campaign will appear. If everything is fine as per your REQUIREMENTS, publish your ads.
Tips for Optimizing your Google Ads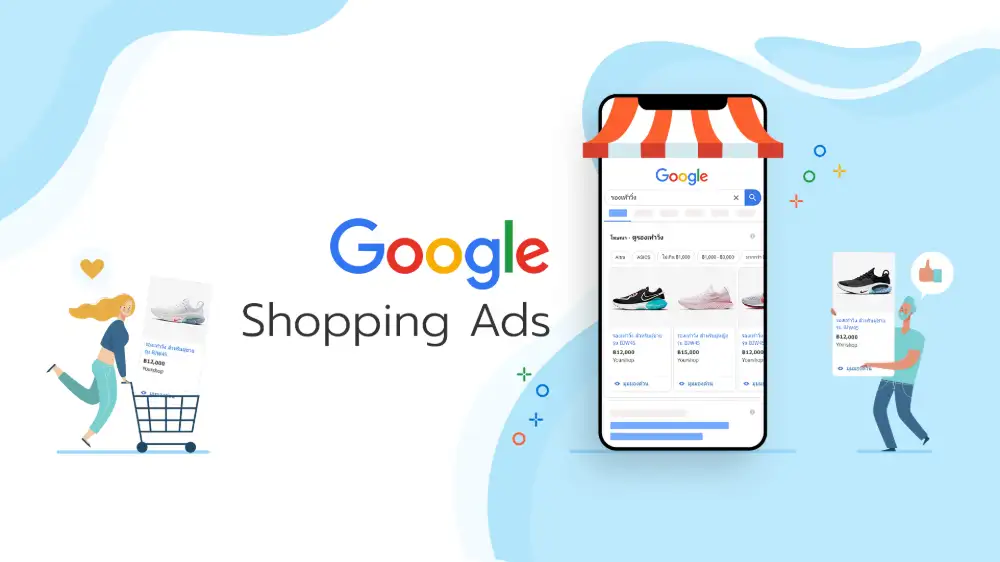 Do you want to get the HIGHEST PERFORMANCE of your Google Ads? Wait. Is that even possible to get 100% performance?
No. But you can IMPROVE your performance and get more of your Google ads with the right strategy.
Here are some tips to optimize your Google Ads as per your dropshipping store.
Choose High Demand Inventory
If you sell a HIGHLY demand product, what do you expect?
Don't you think it will perform better?
OBVIOUSLY. So it is better to do RESEARCH. Find an item with the recent DEMANDS. Make a GOOGLE sheet. Compare all such products. And generate product feed to optimize them.
An ad group defines the AVERAGE cost per click using Google Ads.
You must choose multiple keywords. Bid differently on every keyword to get BETTER results.
Optimize your Google Shopping Feed
Google Shopping feed drives product data from your product feed.
It is time to update it through the GOOGLE MERCHANT CENTER. Upload the latest product data. Don't compromise on upgrading your product description. Be concise and explain everything in your PRODUCT description to win customer trust.
Looking for the Best China Sourcing Agent?
Leeline Sourcing helps you find factories, get competitive prices, follow up production, ensure quality and deliver products to the door.
Benefits of Google Shopping Dropshipping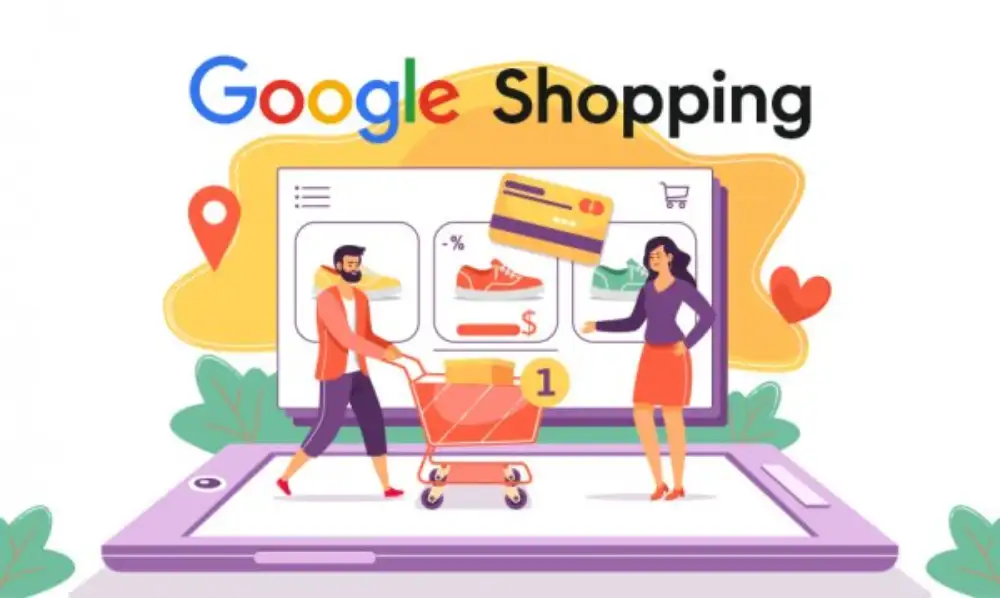 Do you know why PEOPLE prefer Google SHOPPING over other platforms?
Here are MANY POSITIVE REASONS that compel them. These are:
You create a STORE and manage it. It is not a complicated process to create a STORE on GOOGLE SHOPPING.
Sign up. Add the FUNDAMENTAL data about your business. Set up a shipping cost.
All the details are CONVENIENT.
Access to Google Advertising Campaigns
You have the GOOGLE ads to manage your store and promote. No need to wander for another NETWORK when you already have the GOOGLE.
Create your ADS. Get your products in Google Search Engines.
You get AHEAD of your competitors.
Google is another name for Trust
Do you have a NEW BRAND? Google is the BEST place to get TRUST.
Get potential customers. Sell your products. Create Blog posts about your ITEMS. Add a table of CONTENTS. And you are READY to get TARGET AUDIENCE.
Get more customers with TRUST.
How Much Does Google Shopping Dropshipping Cost?
Nothing. It is COMPLETELY free to UPLOAD YOUR product data.
So how does GOOGLE charge?
You have to use GOOGLE ADS to promote your products. For ads, you have to pay the FEE.
Google ads fee is different for each KEYWORD. To know the EXACT price, you must know:
Competition of the PRODUCT
Match the KEYWORD upon which you want to BID.
How much do other competitors pay for that PRODUCT?
Google ads charge PER CLICK. Usually, the conversion rate is above 1.5 percent.
An average KEYWORD bid is around 50-70 cents or more up to $5-10.
Google Shopping Ads vs. Other Ad Types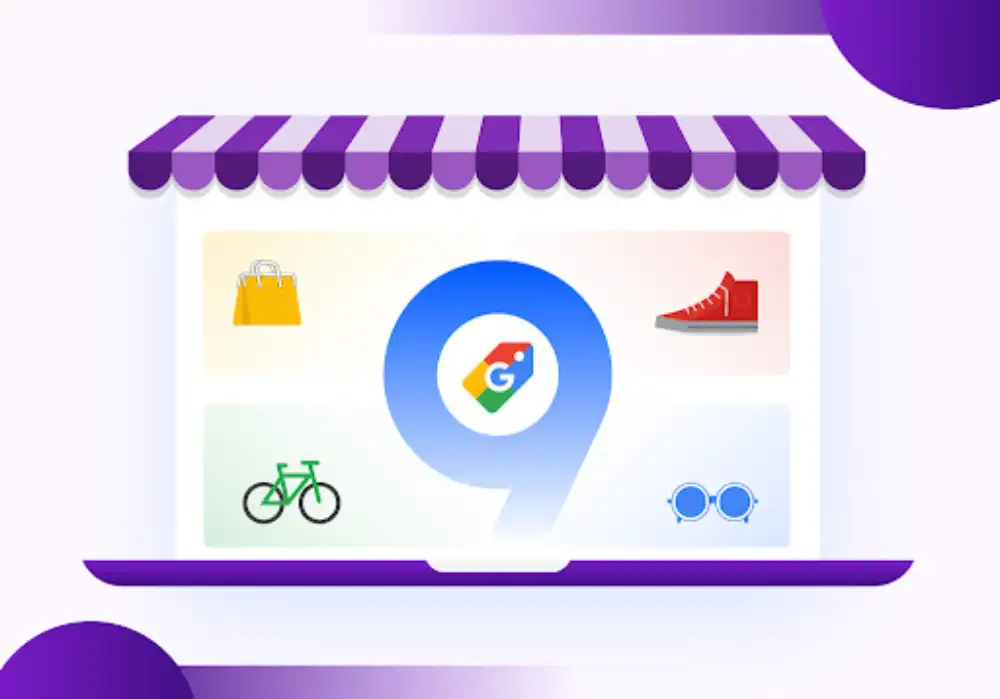 Google Shopping ads are not MUCH different from other types of ads. Here are some factors to focus on.
Google is a BIGGER medium. So you can easily access the TARGET audience on your Google Shopping store.
It helps get more sales and EXPECTED results.
Other Ads groups are not SPECIFIC for the AUDIENCE. So it isn't easy to get the desired results.
Cost depends on your BIDDING. There is no difference between shopping ads and other ad types.
Choose your preference accordingly.
Google Shopping Ads are only AVAILABLE on GOOGLE shopping. They won't be PART of search results on GOOGLE.
Other Ad types can be PART of SEARCH RESULTS on Google. It is EASIER to get more EXPOSURE.
A Fast , Easy and Cheap Way to Ship from China
Do not hesitate to contact Leeline Sourcing at any time regarding your shipments from China.
FAQs about Google Shopping Dropshipping
1. Do you need an SKU for Google Shopping?
Yes. Google recommends using the SKU to identify particular products. So you can add the SKU for products on your eCommerce store. 
It gives a UNIQUE ID to your products. 
2. Does Google Shopping charge commission?
No. There is no COMMISION for using Google shopping. You can sell any PRODUCT without any fee. Other factors like Google Ads might charge for a Click-through-rate.
3. What is the difference between Google Ads and Google Shopping?
Google Shopping is an e-commerce platform. Google Ads is a different thing. With Google ads, you can promote your PRODUCTS. Driving TRAFFIC becomes easier with it. 
What's Next
Have you STARTED your DROPSHIPPING on GOOGLE?
For a beginner, it is HARD. Is that the CASE with you? If yes, no PROBLEM. We can help you out of the TROUBLE.
Our experts at LEELINE SOURCING have a decade of EXPERIENCE. We know how to DRIVE more sales and fulfill orders.
A single click can connect you with us. Call us RIGHT AWAY!
Do you want a successful import business?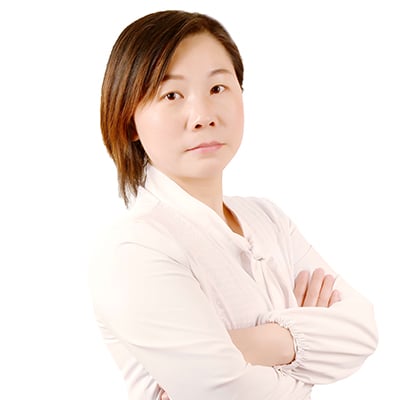 Hey, I'm Sharline, co-founder of LeelineSourcing. We've helped 2000+ customers import from China.
Do you want a better price on product or shipping?
We are sorry that this post was not useful for you!
Let us improve this post!
Tell us how we can improve this post?