Best Pre-Shipment Inspection in China
Leeline Sourcing IMPLEMENTS cutting-edge technology to remove all QUALITY ISSUES at various stages. You Get 100% EFFECTIVE inventory matching your requirements. Shipping To SOURCING, we have all.
Boost your business PROGRESS with us!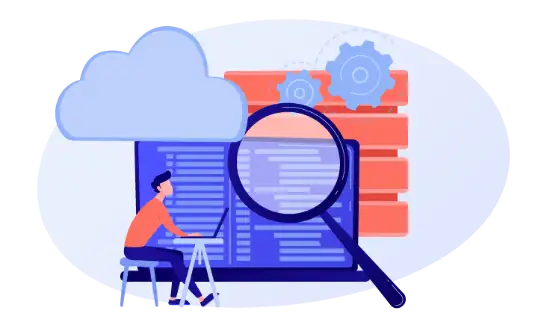 5,000+
Completed Projects
135
Countries Represented
---
Pre-Shipment Inspection Services We Provide

Quantity Verification
Before SHIPPING, we count. Our TEAM thoroughly goes through the QUANTITY verification. And ENSURES, you get the same number of PRODUCTS.
Hassle-FREE quantity verification with us.

Visual and Workmanship Inspection
We visually look at your products. Workmanship inspection further VALIDATES the quality. Your products are PERFECT from every dimension.
Get 100% EFFECTIVE inventory with our experts!

We check whether your products meet your SPECIFICATIONS. It guarantees the product COMPLIANCES.
You grab 100% OUTPUT with the exact PRODUCT specification.

Detailed Inspection Report
After inspection, we prepare a REPORT. Our report never misses a SINGLE DETAIL. So you know what is in your PRODUCTS.
Get DETAILED reports to build CONFIDENCE in our services.

Client's Requirements
We follow all your requirements. Our team jots it DOWN. Compare it with the FINAL product.
Get products with all the REQUIREMENTS you need.

Package Check
We follow all your requirements. Our team jots it DOWN. Compare it with the FINAL product.
Get products with all the REQUIREMENTS you need.
Advantages of Pre-Shipment Inspections
Thorough Analysis
Our experts ensure the thorough analysis of the HIGHEST OUTPUT during the inspection. They go through the QUANTITY and remove the INEFFECTIVE products.
Our COMPREHENSIVE examination puts you at the TOP of the SELLERS!
Protect Brand Reputation
Brand reputation is HIGHLY dependent on the QUALITY of products. When our experts remove the DEFECTIVE products, you get 100% QUALITATIVE products.
So your brand REPUTATION reaches the HEIGHTS.
Improve Customer Satisfaction
You improve customer satisfaction by focusing on their preferences.
Since customers want a LONG-TERM solution through QUALITY products. And You are PROVIDING that.
Get 100% CUSTOMER satisfaction with the PRE-SHIPMENT inspection.
Are You Having Quality Control Issues?
LeelineSourcing is ready to help you with efficient pre-shipment inspection.
Your Trusted Pre-Shipment Inspection Company In China
100% RELIABLE team. Our TEAM fulfills all the REQUIREMENTS the customer has in HAND. So they have a LONG-TERM relationship with us.
Maximum QUALITY SERVICE. We try to be IDEAL in every aspect. So you get 100% QUALITATIVE products with our services.
100% Transparency. We have transparency in our services. You know WHAT YOU ARE buying. It Increases your TRUST in our services.
Full Shipping Service. We confirm the PRODUCT quality and QUANTITY—label products under your business name. And PROMOTE your business in the VERY best way.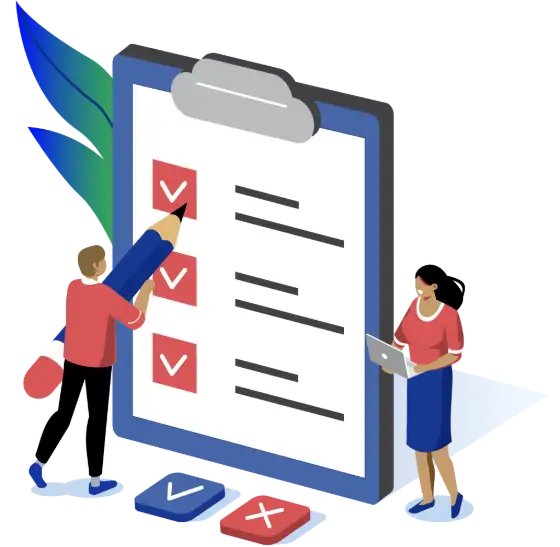 our satisfied Clients
---
2000+ Clients Trust LeelineSourcing
I sourced all kinds of stuff for my company for about 1 year with Leelin. They have really good service, their team is polite and trustworthy. I definitely recommend you to work with them.
Levi
I worked with Leelin for 2-3 years to build my brand. They check each item and does my customs clearance get into Amazon warehouse. I love their service, it saves me a lot of time. If you are also developing your business in China, they will help you do it smoothly.
Belinda
Working with Leelin is really positive, they are honest and reliable. I recommend their services to anyone who has a business that needs to ship products from china or needs to inspect items.
Julie
Reliable Pre Shipment Inspection From China!
Leeline Sourcing Provides Best Quality Control Services For Your Business.
---
Pre Shipment Inspection
Online shopping has become a huge part of our lives.
Many businessmen and companies have shifted their businesses to virtual platforms.
This provides ease and convenience to the customers and highlights their reputation.
With so many companies and vendors providing these services, it is very hard to compare all of them.
It is quite hard to determine which provider is better.
The only basis for comparison we can have is the quality of their provided products.
This is why all companies and vendors undergo a pre-shipment inspection.
They make sure that the items or products they provide are in their right state.
They need to make sure that the fragile products are safe and sound.
To see to all of this, pre-shipment inspection is done.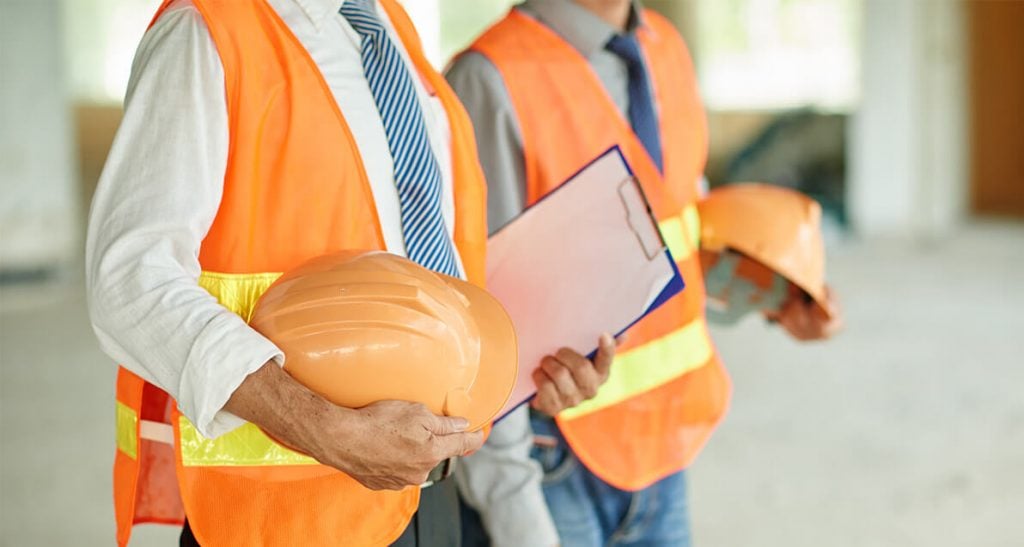 What is Pre-Shipment Inspection (PSI)?
Pre-shipment inspection, as we discussed earlier, is a quality checking process. The vendors often hire companies that conduct a detailed check-up on the products. This is done to ensure that the quality of the products is up to the mark. If any product is defective or damaged in this process, it has to be changed or repaired.
This is also done to ensure that the customers get what they order. Often times, the supplier can make a mistake and mix up different orders. The inspection team tallies the products from the shipment and the order.
This makes sure that the customer is satisfied with the delivery. The inspection is quite a major step in the process. Companies often outsource this service so that it can be done by professionals in a proper manner.
These inspection firms set certain criteria or list of standards. Then they match the products with their list of standard conditions. If the condition of the product is aligned, then the product is approved. There are certain procedures and steps which are done during the inspection. Further on, we will learn about these.
Why should you conduct a Pre-Shipment Inspection?
You may ask yourself this question quite a few times. Why do I need to spend money on something I can make sure of myself? No matter how much care you take while sending a product, you can never be certain if it will be in the same state when it lands. You should always be sure that the product is received by the customer the way it is supposed to be.
You should always do this to reduce the risk of an error or mistake. Spending some money on this service is not a loss. It is, in fact, security and surety for your product. The companies that wish to expand their business often take this measure. This makes sure that the customers are satisfied. There is no better advertising than the one done by pleased customers.
On the other hand, if your product is defective or damaged, the customers will be angry and displeased. A single bad review can change the course of your career. In this case, online profiles can get stained and marked by bad feedback. To avoid this, this measure should be taken.
Real-Life Example:
My clients complained about the QUALITY. Apparently, everything was fine. We were just missing the Pre-shipment inspection.
Benefits of Pre-Shipment Inspections
We have discussed why pre-shipment inspections are important. Here, let us break it down even more so you can understand the benefits and advantages in a clear way.
The main benefit of PSI is professionalism and expertise. No matter what the job is, it is always done better by professionals. If you want your shipment to be inspected, you should hire a team or a company to do it for you.
I have hired Leeline Sourcing. They have been outstanding. My profits increased twofold.
That way, all standards, and quality will be maintained. We can say that the help and assistance of experts is one of the main benefits.
Then there are the various processes the product is put through. The product's quality is ensured and perfected by these procedures. This detailed inspection is also a very major benefit of Pre-Shipment Inspections. During these inspections, you don't have to leave everything up to the team. Your opinion matters a lot and the inspection teams do everything according to your desires.
Pre-shipment Inspection Procedure
Now, let's learn about the various steps and stages of the pre-shipment inspection. It is quite a detailed process and it is important for you to know what goes on with your product once it reaches the inspection team. Each company has a different plan of action but the general gist is the same.


· Step 1: Inspection visit
This is the first step of the inspection. During this, the hired team visits the products at the production house or the factory. This is done on-site.
However, if the products contain any sort of potential hazard, the visit is conducted off-site. This can be explained much better with the help of an example.
Say, for example, your product is made of something that can react with moisture of something. In that case, the visit will be made to make sure that the products have not been spoiled or worsened.
Suggested reading:Best China Inspection Services For Your Quality Control Need
· Step 2: Quantity Verification
This step is quite simple and straightforward. As the name suggests, this step includes the checking and verification of the number of products in the shipments. The team counts and checks if the right amount of cartons/boxes are present.
During this, they can also check if the packing is secure and in place. This is quite an important step. Customers often have complaints about not receiving the right amount of products.
Especially in larger shipments, this issue is more common. The teams have to check the number of packages so that customer satisfaction can be made sure of.
· Step 3: Random selection
This is where the truth of the quality is revealed. In this phase, a sample is taken from the whole shipment. There are certain criteria and limit to the number of defective items there can be in a batch. If the number of defective items crosses it, the whole shipment is declared defective. If not, then it passes inspection.
In most cases, this criterion is given as an 80:20: meaning that 2 out of 10 items can be defective. If the number of defective items is more than 2, then the shipment is to be considered again. In this step, the shipment is decided to be healthy or not.
· Step 4: Cosmetic and workmanship check
This is the part in the inspection where the overall physical state of the product is checked. This step makes sure that the physical appearance and components of the products are placed in a correct manner and undamaged. There are certain types of defects found in products. They are classified as being minor, major and critical.
Minor defects can be somewhat overlooked. They don't change the way a product is supposed to work. This includes a slight issue or a problem. They are tolerable to some extent. On the other hand, major defects are more problematic. These defects can change and wreck the way a product is supposed to be. This type of defect has to addressed and corrected.
The last one is a critical defect. A critical defect means that the product poses some sort of danger to its potential consumer. This is a code red situation and it has to be avoided at all costs. If the product comprises of some sensitive chemicals or constituents, the visit has to be done off-site. This makes sure that any critical defect is kept away from people.
· Step 5: Conformity verification
This step speaks for itself as well. In this step, the inspection teams check the order and the shipment. They have to make sure that the shipment conforms to the order. This is done in quite some detail. Let us understand this with the help of an example.
Let's say the buyer ordered a shipment of trousers. Now all sorts of orders that are related to garments have to be checked in an extensive manner.
Now in a shipment of trousers, the sizes and colors and everything have to be checked. If you are shipping mobile phones, the RAM and ROM variants have to be checked. The colors of the units have to be checked as well to confirm that they are exactly what the customers ordered.
This is also a very important step because this is what makes sure the customer will be satisfied.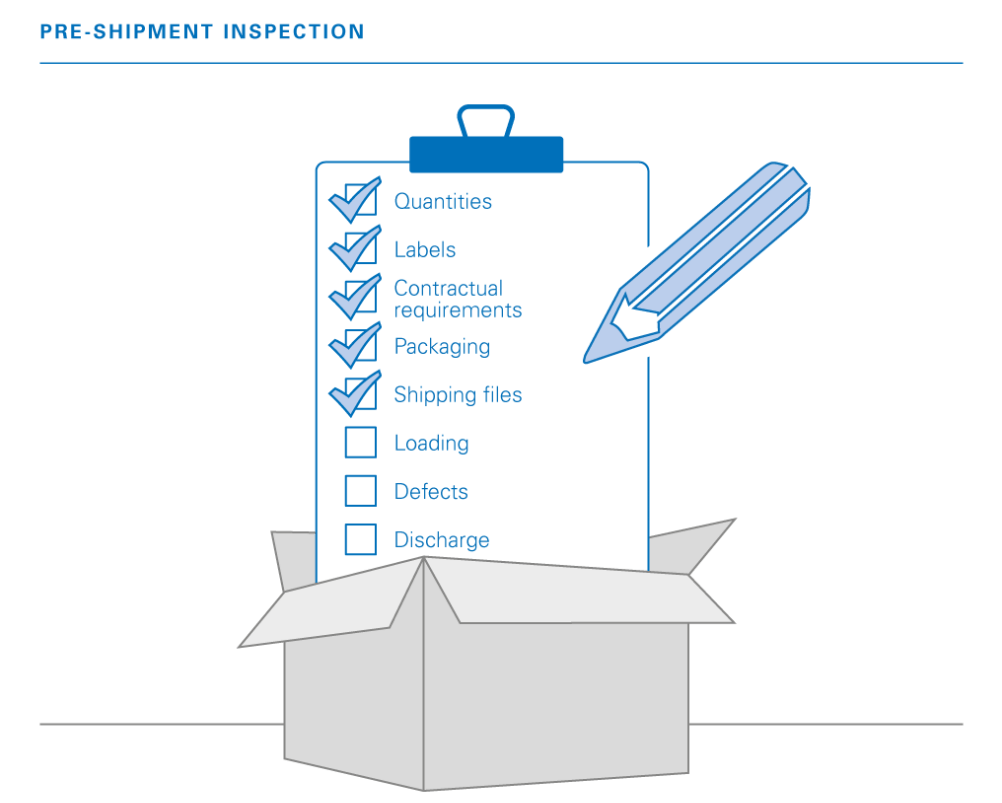 · Step 6: Function and safety test
This step checks and makes sure that all the products are in order. The working and the state of the products is checked. No matter what sort of product it is, there are various stages and steps which it has to go through.
Function testing for garments
The inspection teams put the products through this test to gauge their strength and resilience. When it comes to garments, these tests determine if the material and the stitching are properly done.
There are various tests that are done. For example, the fabric density test determines if the density of the cloth/product is up to the mark. The stitches are counted carefully to see if the correct amount is present.
The garments are stretched and pulled to check their resilience. If the garments fail this test, it means that they won't be able to endure the stress and strain of washing.
Mechanical safety tests
As I said before, these procedures and tests are done on all sorts of products. Whether they are electrical devices or mechanical ones, it doesn't matter. The only thing that is changed is the steps and types of tests they put the product through. Now for mechanical products like wheelchairs or standing desks, the tests are a little different.
First, the safety of the product is determined. The state and condition are determined to see if there are any defects or apparent damage. After that, the smaller components are addressed. If we talk about a wheelchair, any defect in the screws or the rods could result in an accident. This can cause injuries and harm to potential customers.
This problem can be avoided by the scrutiny of small components like bolts and nuts. Once they are all cleared as secure, the product can move on.
Electrical safety testing
Just like the mechanical products and the garments, there are certain tests and inspection procedures for electrical products. These are the most potentially harmful type of products. If there is any sort of defect or damage to the products, it can cause unforeseeable disasters. An electrical product demands a lot more attention than any other for ensuring its safety.
There are quite a few steps and procedures that the inspectors will put the product through. Depending on the size and shape of the product, the inspection team will decide where the tests should be held. If it is a big product, it is safer to conduct the tests off-site.
Electrical product testing
Now as I said before, there are certain procedures and tests for electrical products. Each of these tests targets a certain aspect of the product. Once all these tests are done and passed, the product is declared safe. Now there are quite a few procedures. Let us learn more about them.
High voltage test
This test is done to see how much electrical current products can endure. A high voltage current source is used in this test. The source sends a high voltage current through the appliance. The terminals are the product's internal circuit and the ground. The current is dissipated in the ground later on.
However, this test can show how much tolerance the product has. In physics, we called this the resistivity or the capacity in the respective elements.
Leakage current test
In this test, the inspection team determines if the current that flows through the appliance from the source exceeds a certain limit or not. This is to make sure that when functioning normally, the device doesn't surge or overcharge.
Insulation resistance test
This test is quite important in the whole process. In this step, the insulation of the device is checked. Insulation is the material or the substance that comes between your hand and naked wires. In most cases, the plastic casing is used as insulation. The wires we see every day consist of copper wires, covered in a rubber coat.
So in this test, the insulation is tested to see whether or not it is safe and reliable. If the insulation is poorly done, then there is a chance of electric shocks. To avoid any sort of hazardous loose ends, this step is done.
Ground continuity test
This step is done to ensure the clear passage for the dissipation of electric current. The importance of this step can be shown by what can happen if it is not done. We all know about ground wires, right? The third wire located on most large-capacity adaptors is called the ground wire. The ground wire dissipates the excessive current into the ground. The current is discharged without causing harm.
Now, if were not to conduct this test, we would not be sure of a clear path for the device to the ground. If the current is not dissipated, it can melt the circuit and harm anyone who touches it at the wrong time. This test makes sure that this does not happen. If the current exceeds a certain limit, the ground wire takes it to the ground.
· Step 7: Inspection report
After every test has been conducted, the inspection team will make a report. This report shows exactly what is wrong or defective in the shipment. If the shipment has only a few minor defects, it is passed on.
The report will declare in a clear manner that the shipment is approved and ready to go. On the contrary, the report will mark the whole shipment as defective if the defects in the shipments cross a certain point.
This report shows everything that comes forward during the whole inspection.
What is the Pre-Shipment Inspection Cost?
This question may arise in your mind and it may bother you a lot. Is it worth spending money on the inspection? Well before I change your mind about that, you should know that there are some countries that require PSI. But most don't so your doubt is justified.
Pre-shipment Inspection is something that you should definitely spend money on. You shouldn't see it as a necessity or something that you have to do in a disgruntled fashion.
Think of it as something you are willing to provide to your customers. Think of it as consideration for your patron. You are not the one benefitting from the safety of the products. Your customer is. The reputation of your company relies on the satisfaction and happiness of your clients.
So PSI inspection services are something quite vital and important.

5 common problems with Pre-Shipment Inspections in China
There are some problems and issues that sellers can be faced with during PSI. These issues can be caused by multiple factors. Here we will learn about them and the steps we can take to avoid them.
· 1-Conflict of interest or Corruption
This issue speaks for itself. This happens when your agency or the inspector has different views from you when it comes to paying them. If you have an agency, you could be getting overcharged.
Corruption in this matter is very easy for the perpetrators and there is little one can do about it. The agency could be asking you to pay more money than there actually is. The money that exceeds the bill goes straight into their pocket.
This can be done by the inspector or the agency both. This is a very serious matter and it needs to be addressed.
· 2-Poorly Defined Inspection Plan
This issue is very common in PSI. This is mainly due to the negligence of the seller. When you want your shipment to be inspected, you have to provide the inspection company with each and every detail and requirement. If you want a certain product to be examined intrinsically, you have to specify it. You have to lay out a clear and transparent plan.
If this is not done, then the inspection will not yield any results. The defects and errors will still be there. There is no use in spending money on inspections if you are not going to give the proper instructions and details.
· 3-Lack of commitment
This issue is due to the supplier. The supplier may show a lack of commitment by not paying proper attention to the process. They may let important aspects go unnoticed. Let's list some of the things that can be counted as a lack of commitment so you can avoid them in the future.
Not agreeing to the specifications; which are usually dimensions
The using of different raw materials and items
Failing to fix a time and date for completion
And a lot more are some things that can lead to a lot of issues. If anyone wants to succeed and they want their inspection to go well, then they have to have the right commitment for it.
· 4-Lack of responsibility
This is where matters can get really uncomfortable and bad for you. If somehow the inspection goes wrong or gets an error, you can get into a bind. You have to be vigilant and responsible throughout the whole process so you can hold the supplier or the inspector accountable if anything goes wrong. If there is an issue with the shipment and you don't realize till, after the inspection, the blame will come to you.
Because you had your goods inspected and that removes the supplier from the equation. The moment your inspection is passed, the shipment is declared good to go. Even if there is something you forgot to check. This carelessness can leave you in a state where you can't do anything for your loss.
· 5-Maintain Status quo
Now, most PSI service providers benefit from the dominant perception built in the minds of their customers. In some places, it is a necessary requirement. If you look at it this way, you may even feel that due to the way things are done now, PSI agencies take advantage of the status quo to make sure that their business blooms. They can even choose to provide poor service considering the demand for their services.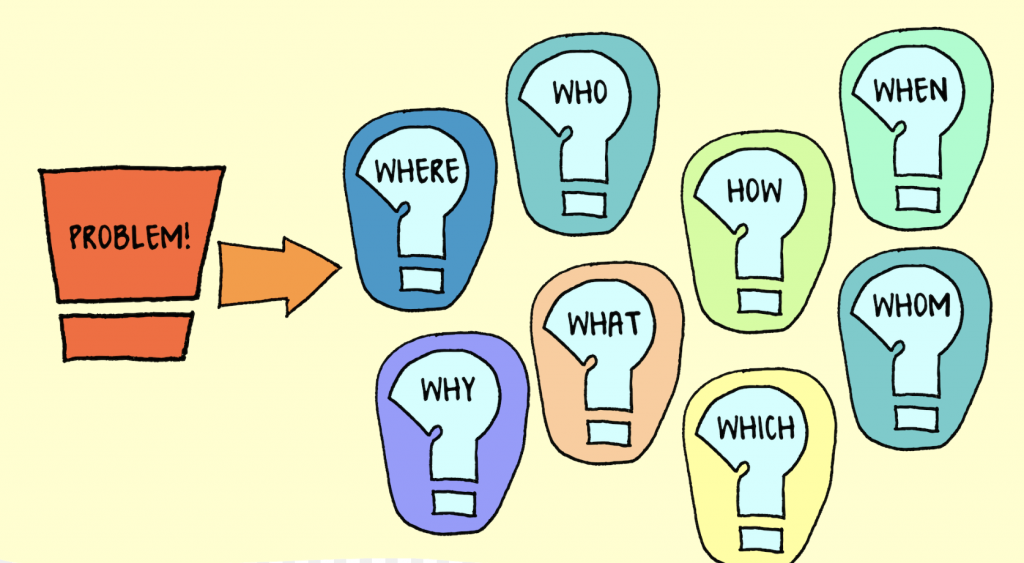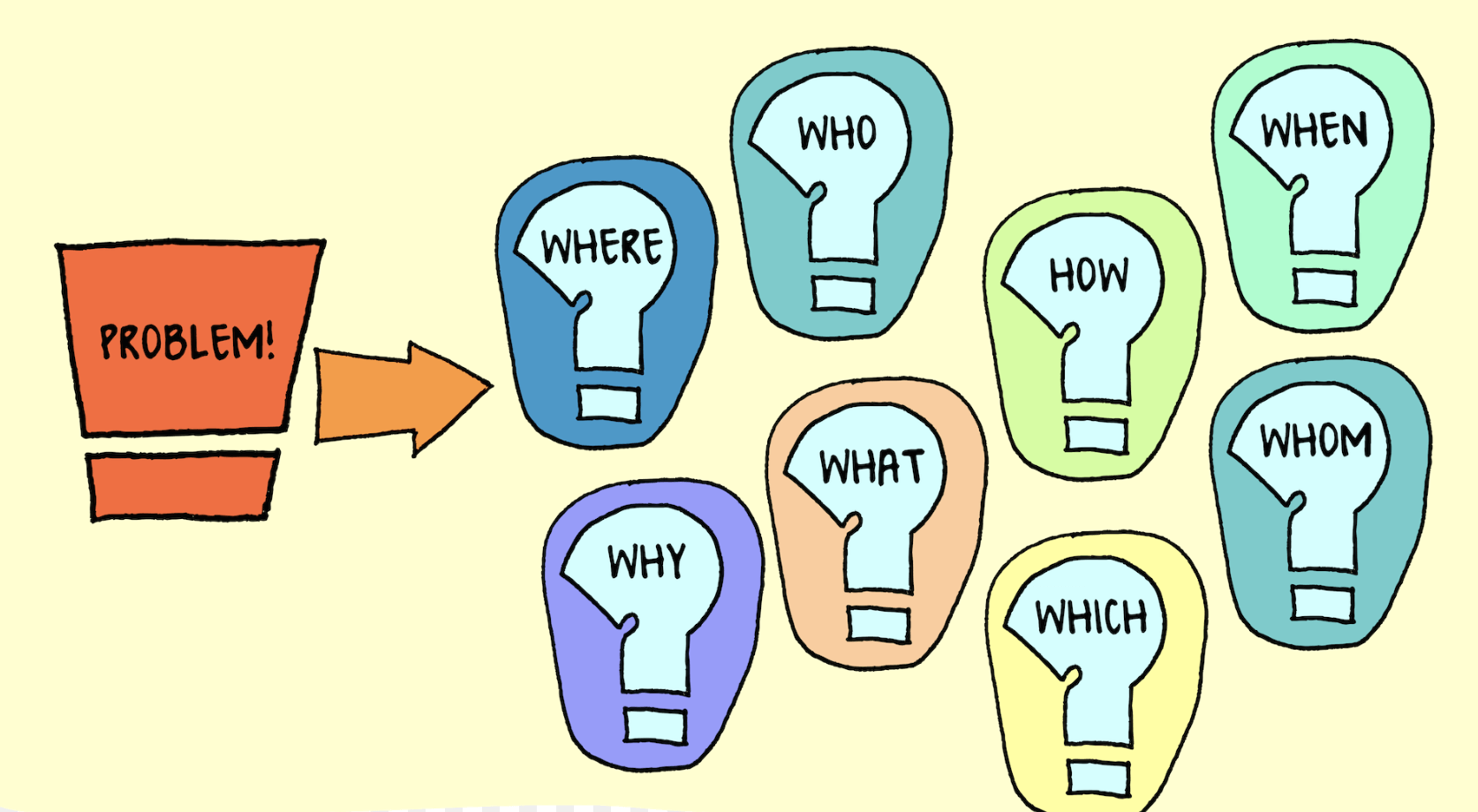 How to choose the good Pre-Shipping Inspection Services in China
Well, we have learned the pros and cons of PSI. We have learned about the various benefits and issues. But let's say you take care of everything and you wish to find a company that can help you with it.
How do you choose a reliable company?
There are several aspects one can see in the ideal company. Below we will list some of China's most prestigious PSI agencies. The reviews and experience of a company have been one of the things that make a company reputable.
My Approach.
I communicate with the COMPANY. Know how they work. And negotiate the price to settle on BEST RATES.
How to work with China Pre-shipment Inspection Company
How do you work with a PSI company?
What are you required to do, what you must provide and what things you should ask from your company; let us go over everything in a brief manner.
First of all, I get the products from my suppliers. Only then an inspection team can FOLLOW the instructions. 
First, you must provide your company with the product or the shipment. This is done by the standard transferring methods. Once your company has your shipment, you give them a list of specific details. These details can consist of the things you want to be checked specially or the defect tolerance in batch etcetera.
After you have done that, your company will go over the processes and inspect the shipments. After that, your company must provide you with detailed analysis or a report that describes everything in the shipment in a clear fashion.
Top 5 China Pre-Shipment Inspection Companies
Given below are the top 5 most reputable and prestigious companies in China that will provide PSI services for you:
Leeline sourcing is a name that is constantly heard in all sorts of services. Shipping overseas, custom clearing agents and all sorts of services are provided by LeelineSourcing.
LeelineSourcing also provides pre shipment inspection services to its customers with a detailed plan and plenty of options that you can choose from. They provide Video Checking, One-by-one checking and basic checking services with regular reports.
My experience with Leeline Sourcing!
I hired the Leeline team a week ago
Believe me! They are the BEST in the town. They know how to work.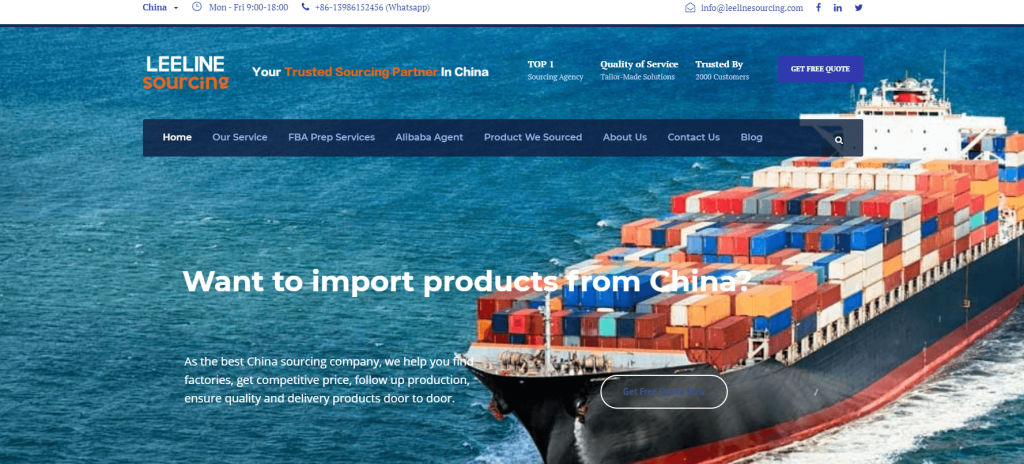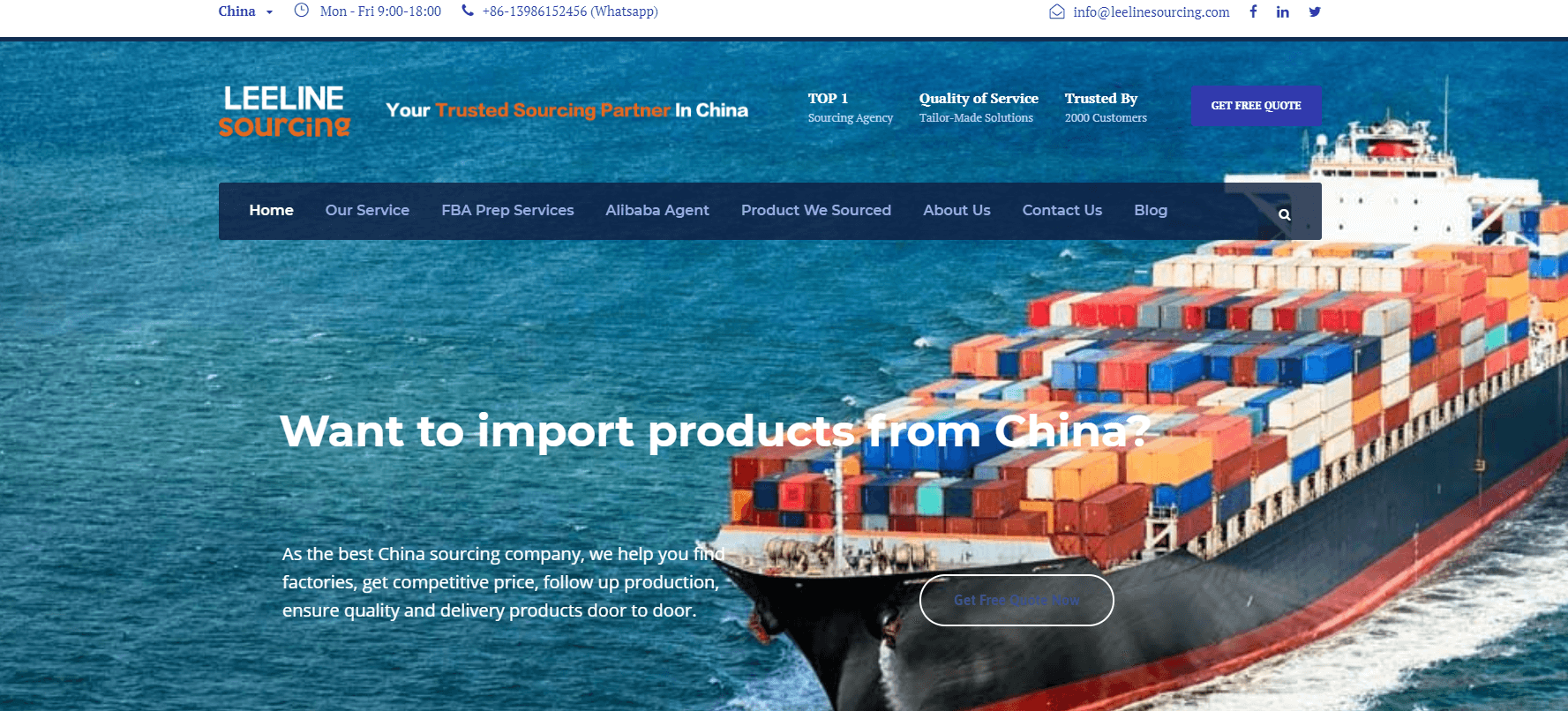 The China certification and inspection group are one of the largest PSI service providers in the country. They have a whole array of services they can provide to you like pre-production inspection and pre-shipment inspection etcetera. They are one of the biggest names in the industry and they are definitely a company where you can take your business. Their headquarters is in Beijing, China.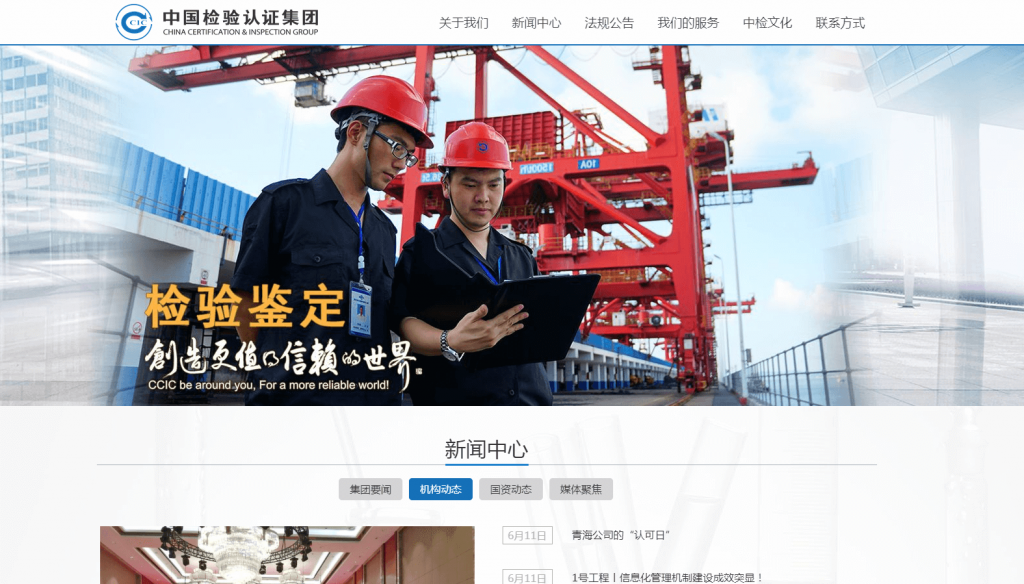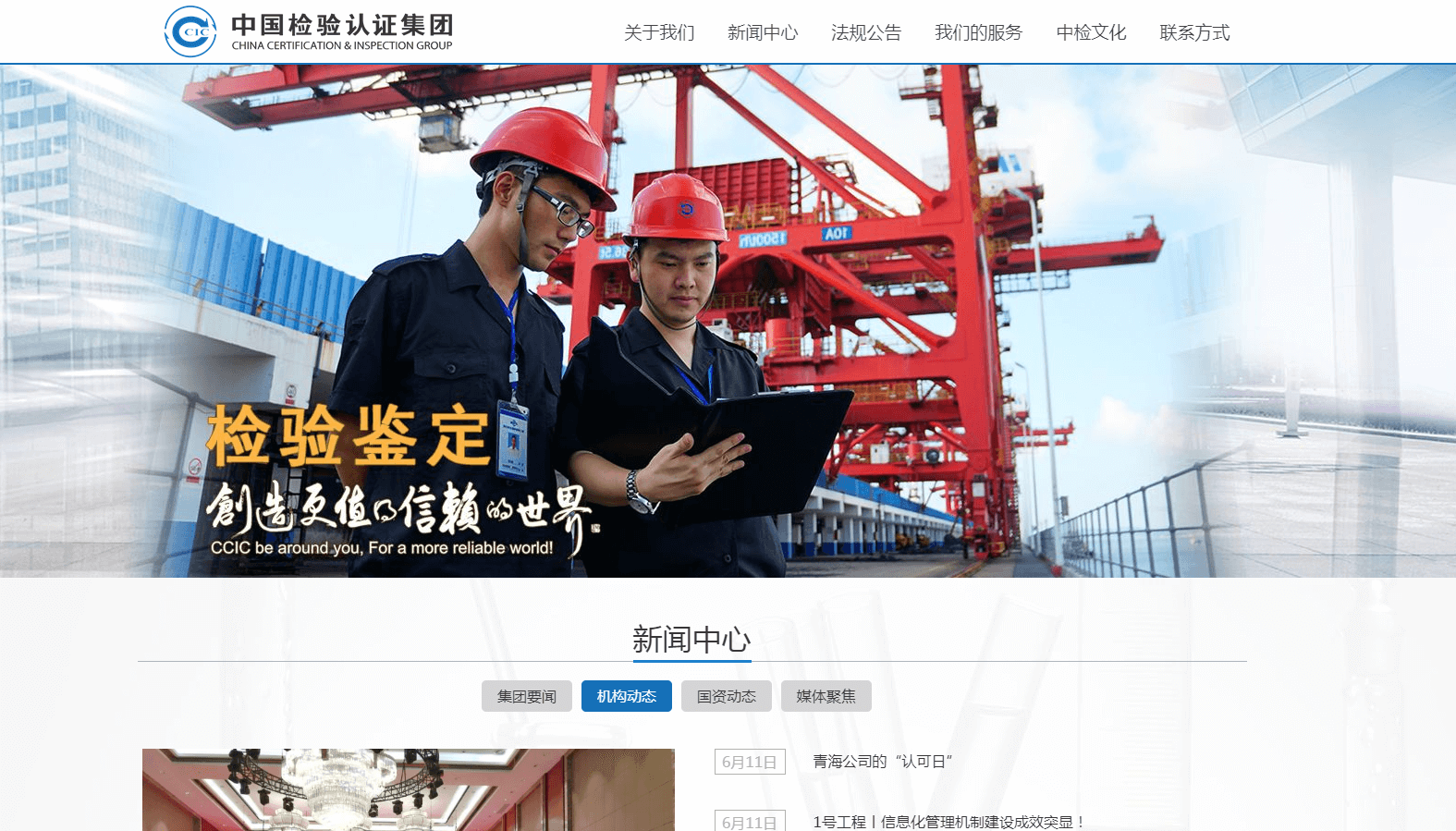 China Inspection Service is a company quite similar to CCIC. It is based in Hong Kong and it is classified as an independent company. CIS provides in-production inspection, on-site inspections, and other services as well.
Working with them can be a BIT HARD if you are an ABSOLUTE beginner. However, they are the TOP company as per my work with them.
They can also help you further in the process of things like container loading etcetera. They are quite reliable and are one of the front runners in the industry.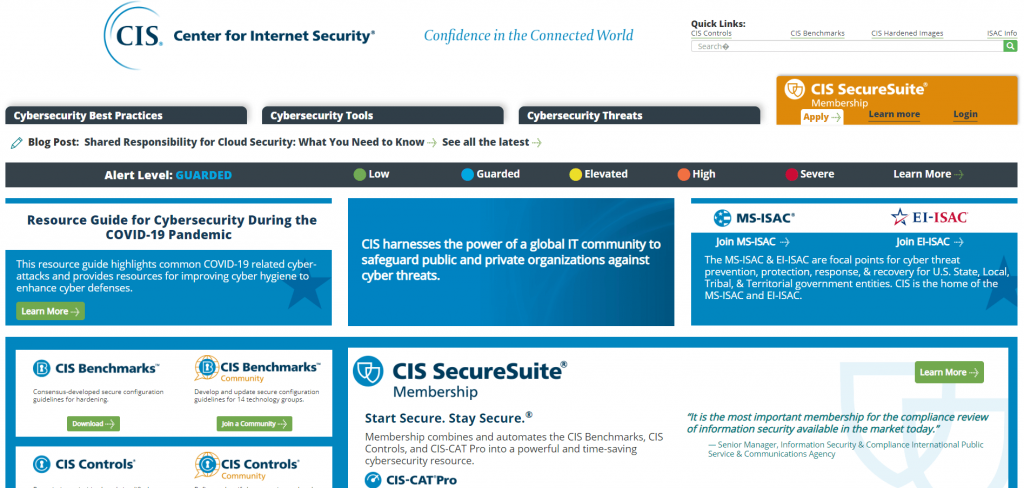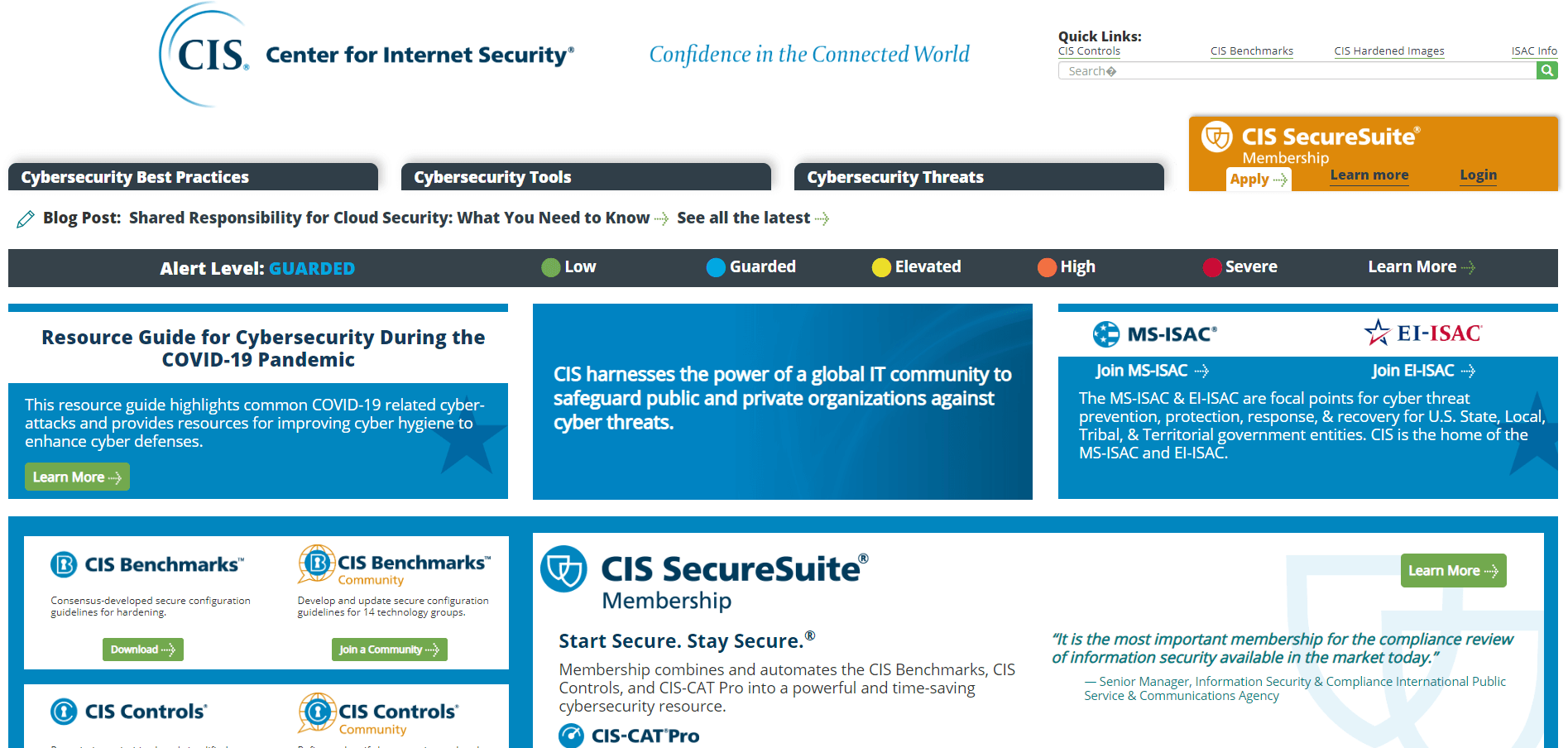 Although I have mentioned it further down in this list, this company is the provider of top-class services. This company has global recognition in providing pre-shipment inspection services. This firm also provides services in China. Their headquarters is located in Beijing.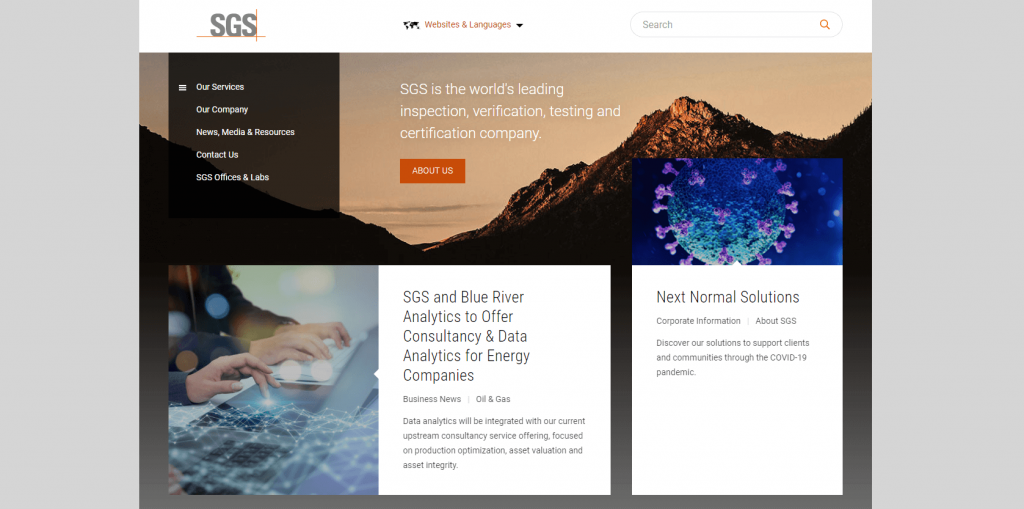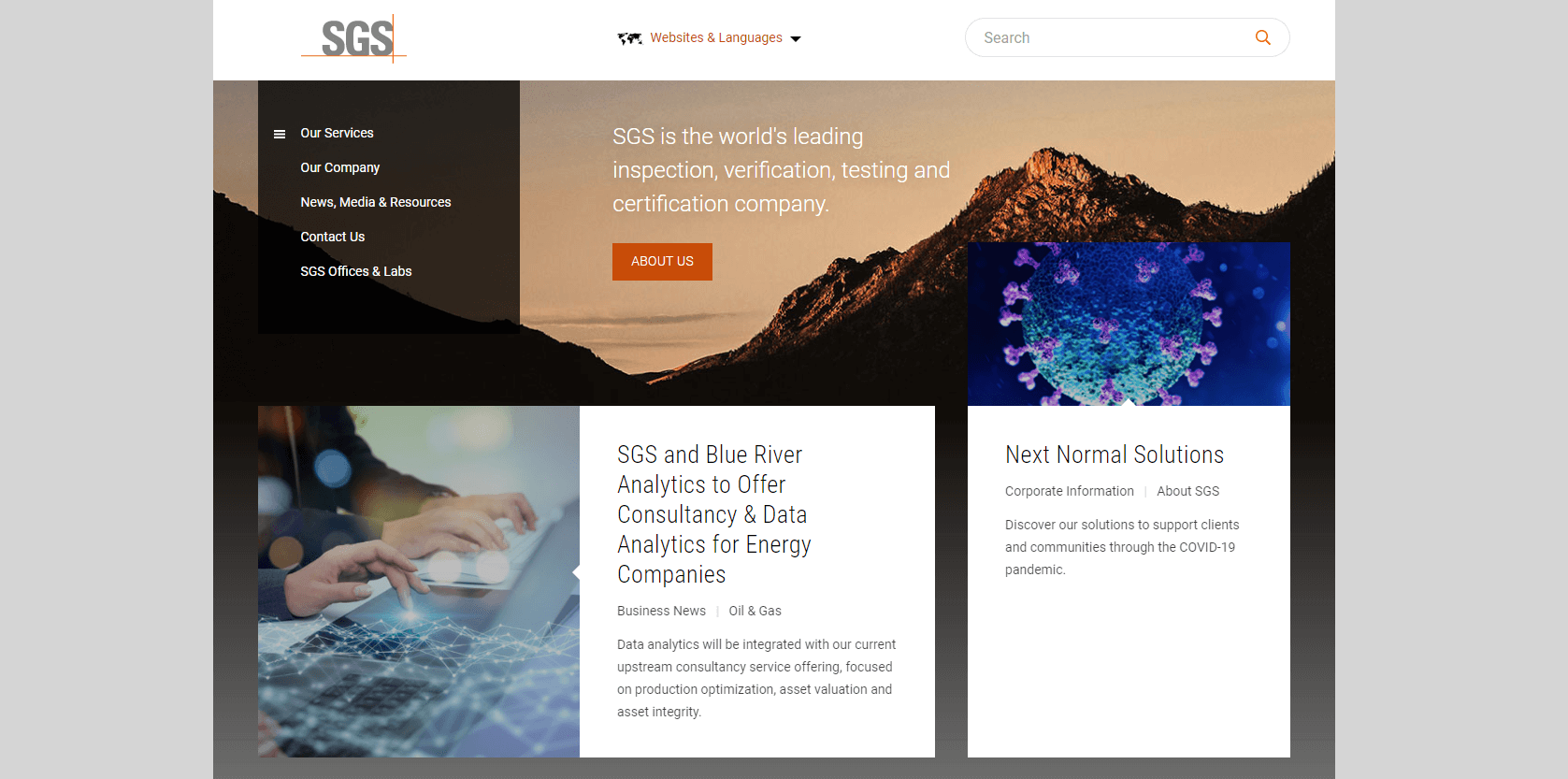 Operating since 2003, this company holds a place in the top inspection companies in China. The origin of this company is shared by Hong Kong and China.
They are one of China's best third party inspection companies. The different and unique thing about this company is the range of items it covers. This company can inspect all sorts of equipment, home appliances or anything for that matter. There is located in Guangzhou, China.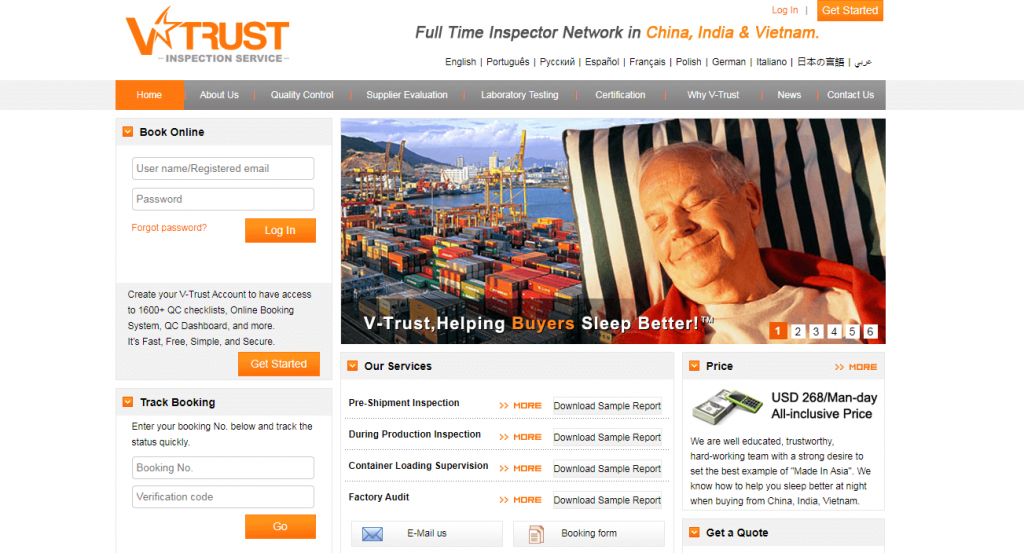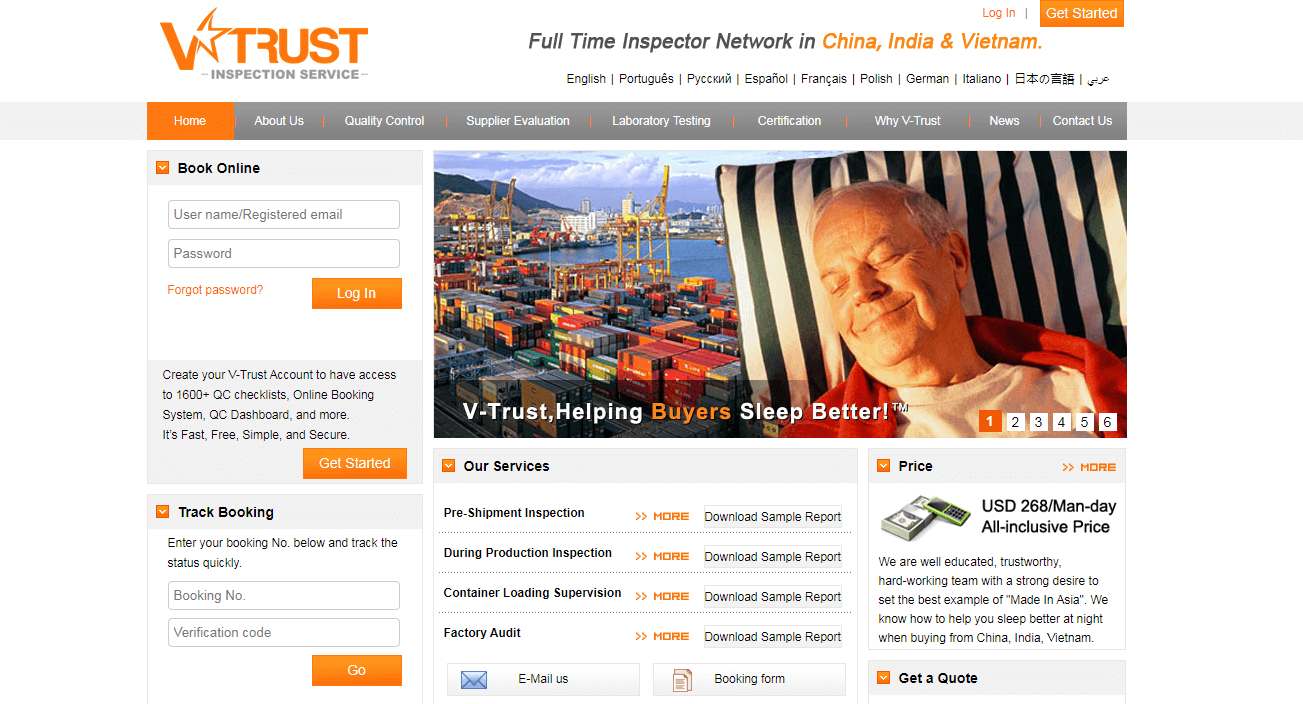 How can Leeline sourcing help you with your pre-shipment inspection?
As we saw before, Leeline sourcing is an excellent company that can help you with your post and pre-shipment procedures. When it comes to PSI, Leeline sourcing can provide you with easy and efficient inspection services.
We talked earlier about fraudulent companies that were unreliable. Well, Leeline sourcing is the opposite of that. This is one company you can work with trustfully. This company can also assist you in matters that follow afterward.
Suggested reading:Best China Quality Control and Inspection Agent in China
FAQ about Pre-Shipment Inspection
Here are some usual questions and queries customers have to ask about PSI:
When is Pre-Shipment Inspection Required?
In most cases, the PSI is required at a time where the government has imposed a need for it. Like we discussed earlier, there are some countries that require PSI. Other countries don't demand it but they have certain impositions as to when it is required.
Who conducts the pre-shipment inspection and who pays?
PSI is usually conducted by an agency that is chosen by the importer. These agencies can find select the right inspection teams and conduct the PSI.
In some countries, this is done by the government of the importer's country. In the former case, the importer pays for all the processes. In the latter, the government does so.
Who is responsible for conducting the Pre-Shipment process?
If we were to give the answer to this question quickly, we would say that this is a duty for the importer.
But there are certain steps that must be taken by the exporter as well. There are several legal documents that have to be filled and processed. So this is an activity done by both parties.
What should I do if a problem or disagreement arises with the pre-shipment inspection?
If you face an issue or a problem during the inspection, there are two ways you can deal with it.
If the targeted is included in the World Trade Organization, then there are certain terms and conditions that must be followed. If not, then there are diplomatic options you can take to resolve the issue.
Are there additional certification inspections that deal with agricultural and food products?
Yes, there are several examples of such documents. If you are sending or receiving grains and such edible products, then there are certain documents that you have to collect.
These documents show that the products are safe and sanitary. There are specific agencies like FGIS (federal grain inspection service) that inspects grains and edibles only.
Conclusion
Pre Shipment Inspection is an important step that must be done for the quality checking of the products.
There are several procedures and processes that have to be done during PSI. You have to remain vigilant during the whole affair so that you can avoid all sorts of issues and problems.
There are some world-renowned companies that can provide the best services to you in a reliable way. We further cleared up some frequently asked questions as well.
Do you want a successful import business?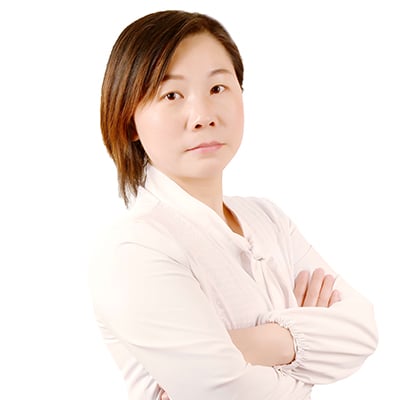 Hey, I'm Sharline, co-founder of LeelineSourcing. We've helped 2000+ customers import from China.
Do you want a better price on product or shipping?
We are sorry that this post was not useful for you!
Let us improve this post!
Tell us how we can improve this post?