Multichannel marketing differs with simple marketing in its marketing place.
It refers to the practice of using multiple channels to reach customers. As it is defined, multichannel marketing means to market the item in different methods across a combination of indirect and direct communication channels.
A channel could be a device, network, and platform.
With an aim to get desired conversions, marketers try their best to present available options to relevant customers, and let the customer make their decisions.
Why do you have to adopt a multichannel marketing strategy?
People always have reasons to do something they believe.
First and foremost, multichannel marketing helps you increase brand awareness.
Generally, it may take five to seven impressions for people to remember your brand, and are able to connect your brand with your products.
As such, multiple channel marketing will be naturally good to leave a good impression on your targeted customers, and increase the presence of your brand.
Besides, it increases your conversion rate. Multiple channel marketing offers more opportunities for customers, enabling them to buy your item more readily.
It will definitely rocket your sales.
How to make a successful multichannel marketing strategy?
We will explain it in detail and give you insightful ideas for marketing. Keep the following in mind.
1. Make a business marketing goal
To make a successful multichannel marketing strategy, you must have your business marketing goal in mind. Then you are allowed to integrate your strategy with your goal. When you initiate your marketing campaign, you can divide your entire goal given the difference of target customer in different channels. It means each campaign has its own goals. The goal can re-engage the lapsed users, increase downloads, or something else. You should have a clear understanding of them, and boost your sales, and expand your market.
A goal in mind will motivate your marketing efforts. It seems like you have a direction to go for your marketing session. Generally, your marketing goal should be set on the basis of your business goal. It should be well-defined. First of all, you need to identify how much revenue you need to generate from your marketing efforts, and determine how many sales you need to hit your revenue goals. Get to know how much traffic you need to achieve your goals, and then you have to implement other key business goals. Finally, you have to set up a benchmark. For example, you can set it based on the quarters of a year. Make a quarterly benchmark to realize your goal in different periods. This is to make your goal much more actionable to realize it. Based on your previous business operation, make your goal more attainable. Given these clear performance parameters in mind, you will be much more active to realize it.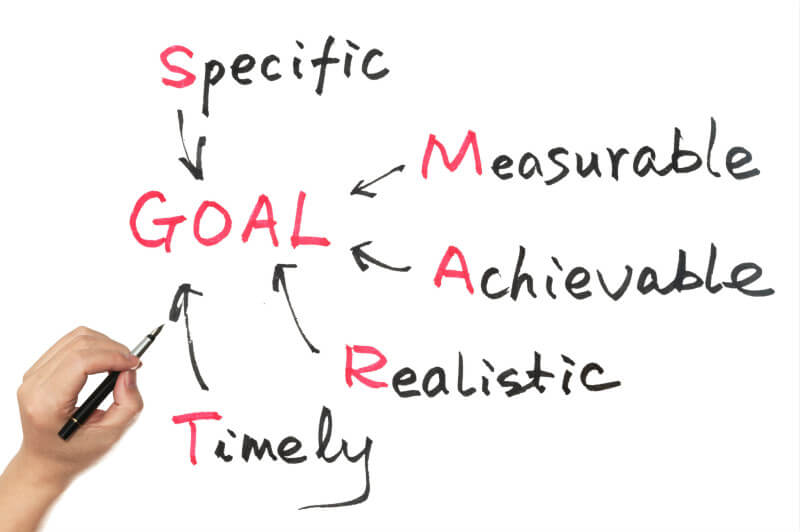 2. Pick the right channels
It is your great priority for you to choose the right channels and make a combination of them. To make it, you have to know your target customer in mind, you know their distributions. This is to ensure your customer can access your item or service. You'd better make a detail analysis of your customer. For instance, you are operating business mainly for young ladies, you have to understand the shopping behavior of such a group customer, you have to know the shopping Apps they usually use, and their interest. If they prefer to Facebook instead of Instagram, you'd better to aware it, and you can market on Facebook frequently. You have to analyze it and then pick the right channels and integrate them together.
You have to know where your target buyers spend most of their time. Are they like reading emails, checking texts, or scrolling through social media applications? With these touch points in mind; it enables you to make your marketing effort more relevant to their daily habits. With the different habits of your target buyers, you can make a marketing channel portfolio to reach your marketing goal. Have a clear idea of the buyers group, by gender, age, and interests, and then pick the right channels for marketing. For this part, you have to focus on your customer, and keep your goal and your budget in mind. Finally, you have to put your strategy into practice.
3. Track your marketing campaigns
For each marketing campaign, you have to track it for much more data for further analysis. If possible, you are allowed to use some Apps to help you track your customers' behaviors. This is how you know where every single click, download, scrolling up-and-down was earned. It seems that you know your target group buying habits and their major concerns without their knowing.
For example, you can make an app companion to your store, and customers are incentivized with the special offers in the store. Store visitors are exploded to iPads loaded with tracking tools that showcase the product reviews, product pictures, product specifications, etc. Then you can collect your customer data, including how many times he/she has visited your store, what items they bought, what they are concerned the most when deciding to buy. This is much more useful for you to initiate marketing campaigns in the following days. You can send personalized offers via email, or text to reach them with much more accuracy. It makes your customers profile much more vivid in your mind. With the data, you can form a unified customer profile that enables you to create more personalized marketing campaigns. Besides, you are also allowed to eliminate possible pain points during customers' buying process. As such, you have to track your customers' buying behavior to collect data. This is for your further marketing campaign optimization.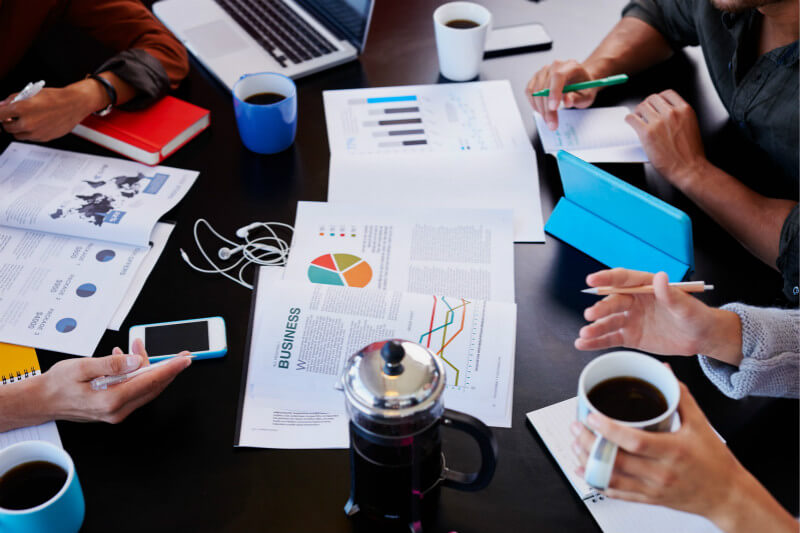 4. Coordinate between channels
Multichannel marketing is not a simple combination of different marketing channels. Technically, it is about simple marketing across various channels. Generally, a great multiple channel marketing strategy comes from a cohesive cross-channel marketing strategy. It means your strategy should coordinate between channels to realize your business goal.
You have to create a seamless marketing strategy across different channels to guide possible customers to your marketing goal, and move them down the funnel. For this, you need to know the benefits and shortcuts of each channel, and then, you are allowed to take advantage of the best of them. To make the best of it, you have to integrate them together and coordinate them well. This is how you are positioned to achieve a successful marketing strategy. Combining your collected customer data together, you can create a seamless plan to integrate them together. For instance, you find your customers prefer to use computers during working hours, and use the mobile devices at the weekend. This is a great opportunity for you to create different marketing campaigns on the computer on weekdays, and initiate a mobile marketing campaign on weekends.
5. Optimize your marketing strategy
Optimizing marketing strategy means you can remove the bad practice in the previous marketing strategy plan, and improve marketing efforts for the future. It will be a wise choice for you to optimize your current marketing strategy after being effective for a period, half a year for instance.
You have to collect tracking data of the current strategy, and then download them for careful analysis. This is the basis of how you could create a better marketing strategy. You can put the data on different channels together to analyze your target group. For example, you have missed some type of people in your target group; you can re-define your target audience, and re-target them with a clear profile. The result on social media is not as good as you imagine, you can adopt some measures to tackle the difficulties in the way of your marketing, or resort to other channels to expand your brand awareness. If the whole surroundings including the industry policies or other force majeure, you must adjust your marketing efforts. All in all, this is to make your current marketing strategy more effective and boost your business.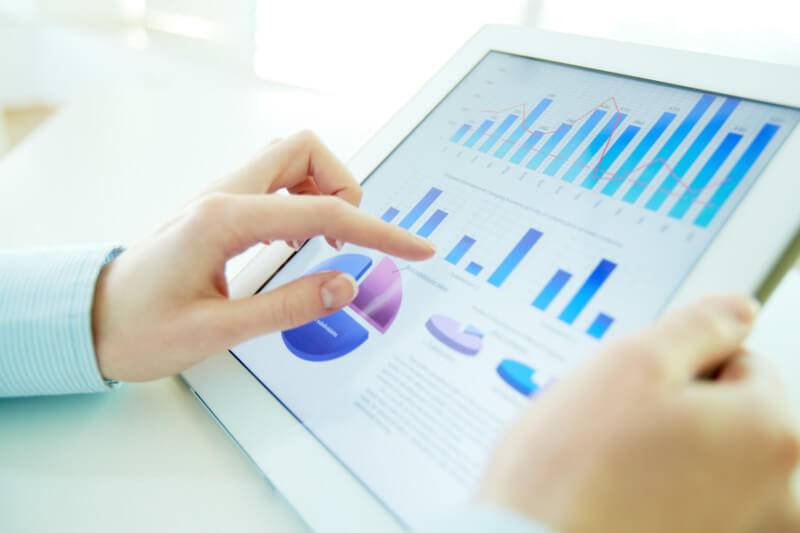 6. Leverage marketing automation
As we all know, automation is definitely make our life much easier than before. It helps our daily life and work to save lots of efforts to make our dream come true. It will save lots of trouble for human beings. It goes the same with your marketing work. As many marketing experts say, they do not have enough time and energy to record all the possible tracking data, manage multiple customers' messages on different channels.
To cope with the tons of messages and data, you'd better adopt the automation to achieve an effective marketing strategy. Automation allows the team to relieve manual labor for the detailed execution, leaving more time for you to focus on the big picture of your marketing. This is to enable these experts much more time to figure out a better marketing strategy and solutions for possible difficulties. It seems that you have much more time and energy to know the whole thing of your marketing strategy. And the dealing with millions of messages of your customer leaves for will be automated. You are allowed to schedule lots of communications across channels. Marketing automation is a must for you to get control of the whole picture of your marketing efforts. You will finally get your idea about your marketing via your correct analysis. You can create your own solution based on your analysis. Making the best of technology, you will finally reach your goal and expand your business.
7. Centralize your data
To centralize your data is to avoid the practice of "data rich" and "insight poor. Generally speaking, centralized data will reduce reporting time and marketing costs. This is to make your marketing much more data-driven. If you centralize your marketing data, it will save time for your team to collect relevant data, and save your budget. It will cement collaboration between your team members and make your marketing much more precise and effective. Besides, it will also help you increase your conversion rate and ROI. You can operate your marketing strategy in a big picture.
To centralize your marketing data, you are allowed to use relevant apps to monitor your marketing campaigns. You can access all related data as you expect. Then you will get all the customers' profile in mind. You can see the inactive buyers, duplicate identifications. Then you can adopt relevant measures to remove these people or just do something to optimize your marketing efforts. If possible, you can set up alerts when something is triggered or some actions have taken place. Besides, you can monitor you're your marketing campaigns. This helps you know your real feedback and then, you can refine your marketing efforts. For example, you find too many inactive customers; you can clear your existed customer base, and then re-target your group for better marketing.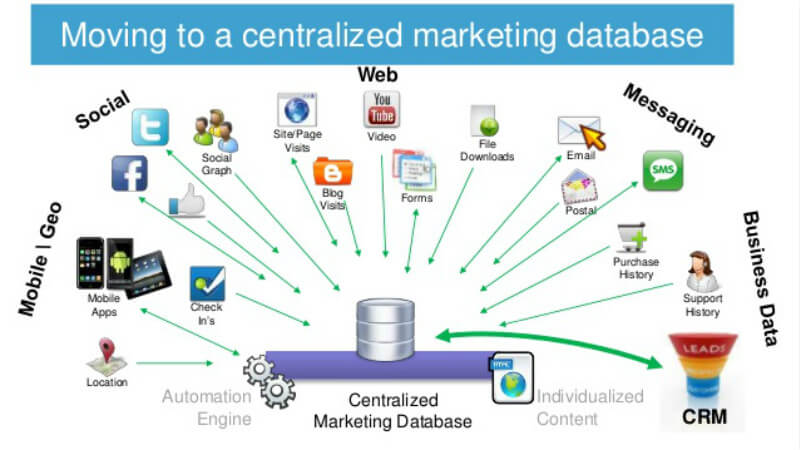 8. Make a consistent marketing strategy
You have to make a consistent marketing strategy is to achieve your brand consistency. It seems that you have to build a stable relationship with your target group. For instance, your favorite actor has always delivered fantastic performance in a few movies. You still love it despite the number of his listed works is quite small. It is simply because you know he will never let you down on the basis of his previous performance. It is the same with your brand marketing. This is to build your brand awareness and develop trust with your customers. To achieve this, you have to pay attention to your brand culture and value and keep your brand consistency in mind.
You can use your logo and design elements to cement your brand awareness among customers, bring offline marketing events into your online branding efforts. Keep your brand's tone and personality consistent across different channels. Participate in platforms and channels that align with your brand identity, your prospects, and customers' preference. If you want to cooperate with influencers, remember to align your brand value with the right one to promote your presence.
With great sincerity, we do hope this post will be helpful to create your own marketing strategy. If you are running an e-commerce business, digital marketing will be much more effective for you. If you have any different idea, please feel free to leave your words in the comment session.
We are sorry that this post was not useful for you!
Let us improve this post!
Tell us how we can improve this post?