Price goes by multiple names: fare, license fee, freight, tuition fee, rent, interest, professional charge, etc. Price is an excellent offer to sell for a particular amount of currency. The question that arises in our stuff is how to price a product? The answer is via a reliable and data-backed pricing structure for the given amount.
Being one of the best well-reputed sourcing companies in China, we assist our global clients in pricing a product in all niches in the manufacturing industry. When you're looking for different strategies for pricing a product, you can get high-quality information from us.
This post will help you learn from A to Z about product pricing and its pros & cons. Start to read!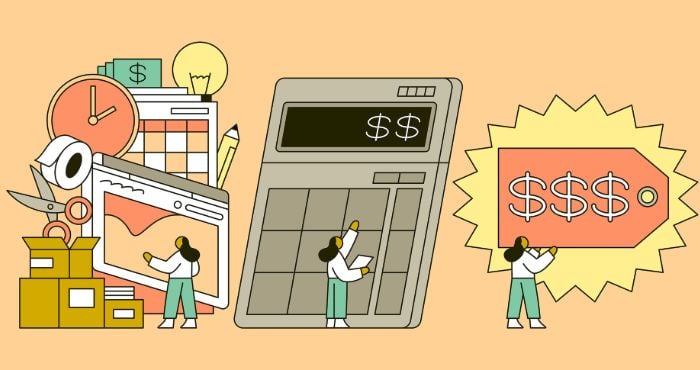 What is product pricing?
Pricing is when a business owner sets the final Price. In e-commerce world there are different types of price intelligence tools that helps set up competitive pricing in marketplaces.Not a higher price and will sell its services and products, which might be part of its marketing plan. In setting prices, the business owner will consider the Price.
At which it can acquire the goods. The manufacturing cost plus marketplace. Plus competition plus market condition, brand, and finally, the quality of the product.
Importance of pricing a product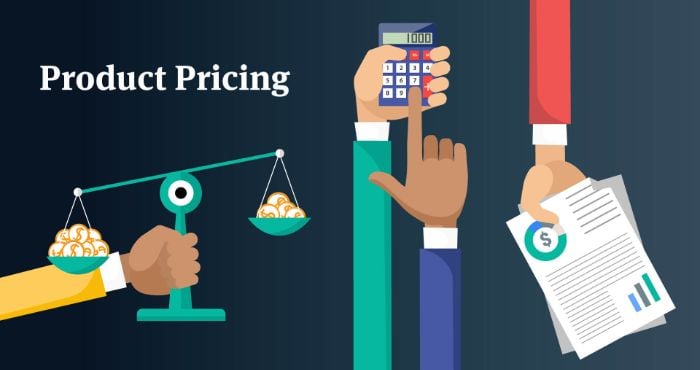 Pricing is KEY. I especially update my product pricing every single. Sometimes, tools help me do it with more EASE.
Pricing models are important since they explain the value that increases its worth. To make more profit and for your customers to use or take your product. It is called the tangible price point. And lets customers know whether it is worth their investment and time. 
When it appears to put a price tag on the final product, it's not uncommon for leaders of small and medium-sized businesses.
To lose the importance of spending time searching out the suitable pricing model. That is the point; pricing reflects their costs plus competitors' price tags. Rather than how well strategically and technically increase a company's profitability.
When is the right time to review your prices?
You need to make sure & possible that you know the final selling price of every product you sell. You are contributing or have a role in the success of your business.
Keep testing new prices, new offers, and new benefits. To ensure you sell more of your product/service at the best-given Price.
Test new offers & promotions each month. Set the highest standard Price seldomly and offer a new plus unique bonus. And with special service for the customer to get the highest profit margin. Then, measure the increase and decrease in the volume of the product you added to the sell list and get the final profit margins you generate.
How to price a product?
This step-wise section will guide & provide you with the strategies and tools. You have to create a reliable and data-backed pricing structure for your product. Let's go through it in detail.
Step1:Know the market
Firstly, You need market research to share two models. What your customers are looking for and what your real competitors are offering. How many pennies they charge, and how they make the demand pricing decisions.
That overview gives you a brief framework for understanding the range of different pricing methods. And fixed costs of products on offer and where you fit target customers as well as market share in marketing strategies.
Simply trying to beat – or match – competitor pricing may not be the best option as it is known as cost-plus pricing. The price points you set will also send a price-sensitive 'signal" to customers about all your costs.
A low price always suggests low quality. On the other side, if you sell handmade products. Then higher prices will help to convince existing customers & new customers that they are purchasing something special. Because common pricing strategies always help.
My experience!
If you want to BEAT competitors, beat the market. And it is VERY POSSIBLE with fundamental analysis of the market.
Step2:You are deciding your pricing objectives
Ask yourself what your dynamic pricing wants to achieve, and choose a pricing strategy that will surely help you get these objectives. For instance, if you are new and want to launch your product and are unfamiliar with the target market. And with a marketing strategy, you can take competitive advantage and boost sales to set a relatively low price.
If you're selling a wide range of products (or services), then how do you want these sales volumes to fit together? Consistency of Price of your product across the range makes it close to that the customers for one product price will buy others as well. Or you can set wholesale costs in your premium range to attract potential customers. Because it seems lower prices for potential customers.
Step3:Work out your costs
It could help if you were certain that the Price is based on all your costs. Both direct (raw materials, packaging costs, etc.) and indirect (employment cost, renting fees, etc.). Before pricing any item, I calculate these overhead costs. And then keep a 20% margin.
If you only sell one or more than one product or services, it should cover these costs. 
Step4:Consider cost-plus pricing
Determine the percentage of your fixed overheads the product needs to cover. Add all these costs together and divide by volume to produce a
Looking for the Best China Sourcing Agent?
Leeline Sourcing helps you find factories, get competitive prices, follow up production, ensure quality and deliver products to the door.
Calculating your product pricing
Pricing your product or product pricing calculator will feel like a fully-loaded job. It would surely help if you considered many factors such as – how much you are spending on supplies, how much your time is worth and much more. Your pricing structure will always ultimately be set according to the tone of your small business.
1. Cost of Materials
Observes how much you spent to acquire your supplies. How much was spent on everything, and how many products were produced? This will give you the detailed material cost per item.
I always take CONTROL of the cost of raw materials. It helps me calculate the TOTAL cost.
2. Value of Labor
Labor value changes over TIME. I just get an IDEA of REAL-COST labor costs. Then calculate the TOTAL COST of products including the labor cost.
One of the big mistakes craftspeople & budding entrepreneurs make. When reaching out to product costs is not taking their own labor costs. There are just two ways you can do this.
3. Shipping & Postage
Free shipping is considered a hot topic in the e-commerce community. If you're offering this advantage to your customers, you need to factor in these costs. If customers eagerly pay for shipping, you don't need to worry about adding this charge.
4. Marketplace Fees
Suppose you're selling online or by processing credit card payments. Include all those expenses in your product pricing equation. Different Marketplaces like Etsy charge for hosting your product. And other services like Square can take a percentage off the top.
There are other Expenses
Business Essentials
Advertising Spend
Consumer Research
Quality
Market Price & Demand
There is a pricing calculation formula that will help to understand product price.
Example in words: Material Costs + Labor Costs + Shipping/Postage + Marketplace Fees + Misc. Expenses = Base Production Cost
Example in numbers: $2 for soap supplies + $7 for labor + $0 shipping (charged to the customer) + $0 marketplace fee (sold in-person) = $9 base production cost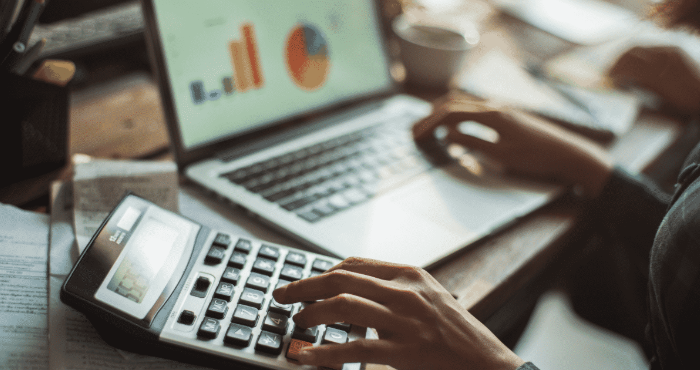 Advantages and Disadvantages of product pricing
The advantages of a pricing policy are its ability to make the product appealing to customers while covering your costs. The disadvantages of pricing strategies are either not appealing enough to customers or not offering you the income you need.
Advantages
Generate Profits – Companies will increase their profits. But how? By raising rates or producing more sales from discounted prices.
Sales Promotions – Consumers are looking for bargains, so launching running discount promotions. Always increase sales by creating a rush for purchasers to get the deal while on the available list.
Higher Traffic – As promotions always gain more exposure. Customer traffic increases and sales for regular-priced and discounted items.
Increased Turnover Rate –  I offer everyday low pricing on slow-moving products. It always helps me free up capital stuck in inventory by increasing the stock's turnover rate.
Disadvantages
Marketing Fees – Running advertisements for discounted items. It always demands hefty marketing expenses that can affect the company's bottom line.
Customer Expectations – Regularly promoting lowered prices. Can generate a trend in which customers wait to buy items until they are marked down.
Risk Management – If customers are only loyal to a specific business. Due to their discounted items, sales can stay consistent, but profit margins can suffer.
Tips on Pricing Your Product
There are some specific tips to consider while pricing your product.
Know the market.
Deciding factors of pricing objectives.
Work out your all costs.
Consider cost-plus pricing.
Set a value-based price.
Consider other factors.
Stay on your toes.
First and foremost, you have to understand all the costs of getting each product out the door. If you order specific products, you'll have a straight answer: how much each unit costs you, which is your best cost to sell goods.
If you design your products, you'll have to dig deeper and look at plenty of your raw materials plus labor and overhead costs. How much does this bundle cost, and how many groups of products can you create from it? That will give you a rough estimate of your cost of goods sold per item. Some rough estimation is here.
My tip!
Add up all the prices, including the IMPORT AND EXPORT TAXES, if any. Keep a margin of 20-30%. That is how you generate a decent profit.
| | |
| --- | --- |
| Materials | Cost |
| Cost of goods sold | $3.25 |
| Production time | $2.00$ |
| Packaging | $1.78 |
| Shipping | $4.50 |
| Affiliate commissions | $2.00 |
| Total per-product cost | $14.28 |
Looking to find a reliable Chinese supplier?
As the best China sourcing agent, we help you find factories, get competitive prices, follow up production, ensure quality and deliver products to the door.
FAQs about Price a Product
1. How to Price a Product for Retail?
Price a product or product costs for a retail business seems a daunting task. Yet, it can be easy via launching a discount pricing strategy. And competitive pricing stacked discounts (20% discount than 25%, etc.). Bonus packs, with a price-ending of 99c, include value-based pricing. 
2. How to Price a Software Product?
Pricing a software product is challenging, not only for the product. But also for the marketing team. The final cost of your end product is production costs. And infrastructure costs are equal to the revenue goal. Because the business will thrive if it does not find profit. So consider these points before pricing a software product. 
3. What factors should be considered when pricing a product?
Before pricing a product, consider these five factors to help you in the pricing process. Factors include cost, customers, positioning, competitors, and profit. And careful consideration will not let your product's worth & value degrade. And close you towards a healthy profit margin. 
4. How much profit should I make on a product?
According to research by many business owners, the profit margin should be around 53%. And if you want to get the long-term business profit, you can set it close to the number to gain maximum profit. For instance, if the cost of a product is $15 and you sell it for $30, now your profit margin is around $15. 
What's Next
In short, adorn your knowledge of pricing a product with the above information. Being well informed about product pricing strategy, you will be sure to apply different product pricing tips in your next project.
If you're looking for Chinese sourcing freights for your next business project, contact us. We have good business skills & best product pricing strategy, plus the ability to manage multiple projects at one time.
We are sorry that this post was not useful for you!
Let us improve this post!
Tell us how we can improve this post?