As the internet expands, visual content is taking over e-commerce websites. The latest research shows that the visual appearance of images and product photographs can increase conversions by 111% and revenue by 180%.
Since we have been sourcing products for over a decade, we've tested several methods and techniques for thousands of clients. We've found that optimizing product photography is an essential key deciding factor in the success of your business. Especially background product photography helps with both branding and marketing.
Do you want to create eye-catchy product photos? We compiled 20 innovative ideas for background product photography to help you.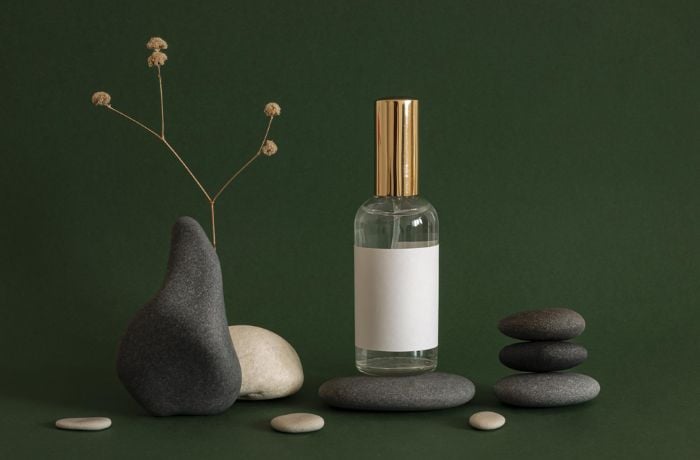 Why is background important in photography?
"A picture tells a thousand words." 
Images are often used when people want to describe something and can't always put it into words. Generally, they make people think and understand something better.
The most important thing to realize is that the background is the key to the photo. Without the background, a picture looks like a photo on a postcard. Backgrounds have an essential effect on how we perceive things. And we all know that it's the background that makes all the difference in creating a product photo that is exciting and compelling.
20 Background ideas for product photography
A photograph is a visual storyteller who uses light, shadow, and color. When it comes to using the background, don't overdo it. A too busy background can make your image cluttered and unimpressive. Keep it simple.
Also, remember that the background should always support your main subject rather than distract from it. Here are 20 background product photography ideas.
Fabric Backdrops
Most professional photographers I've met love fabric backdrops because they are super easy to use, and plenty of options are available to play around with. In addition to adding texture and depth to a product photoshoot, they're fun and easy to set up!
It's the best choice for ladies' jewelry or watches. You can choose from various fabrics like muslin, cotton, linen, silk, etc.
Vinyl Backdrops
Want to do food photography? Go with vinyl backgrounds. It's a kind of PVC material that is flexible and washable. You can choose from plain vinyl backgrounds or marble vinyl backgrounds.
Solid Metal tray
If you want to take your product images to the next level, you need to be creative. Do you know an old metal tray can be a good backdrop?
You must be thinking about the scratches on it. Don't worry, the more you have, the better product photos you can take!
Solid Colored Backgrounds
I use solid colors whenever I want to attract customers' attention. It is an effective marketing strategy that can help you play with your customer's minds.
You can use different colors, but it is better to use dark shades of blue, green, red, and yellow. The colors of this hue can attract customers' attention and are easy on the eye. Plain white background and light colors are also a good option. Pure white backgrounds are easy to read, especially when it is light and the text becomes very clear. You can use white poster board as your backdrop.
Classic Wood Backdrops
In terms of product photography, wood backgrounds are the most commonly used. They work well in different lighting setups and don't require additional props. You can choose from traditional wood planks to exotic woods or even your door, furniture, wooden table, etc.
Paper Backdrops
Do you ever notice the paper beside a food photograph? Yes, it's the cheapest backdrop you can use. It can be a newspaper, wrapping paper, magazine, or baking paper.
Black Sand
Using black sand is a popular trend in eCommerce product photography shoots. The background, which is often black sand, adds another depth to the product image. The sand helps define a specific area in the frame while at the same time enhancing the mood of the product.
Smoke, Patterns, and Shadows
Product photography ideas for backdrops are very diverse. They can include smoke and shadows, backdrops with various textures or patterns, a mixture of several of these elements, etc. The possibilities are endless.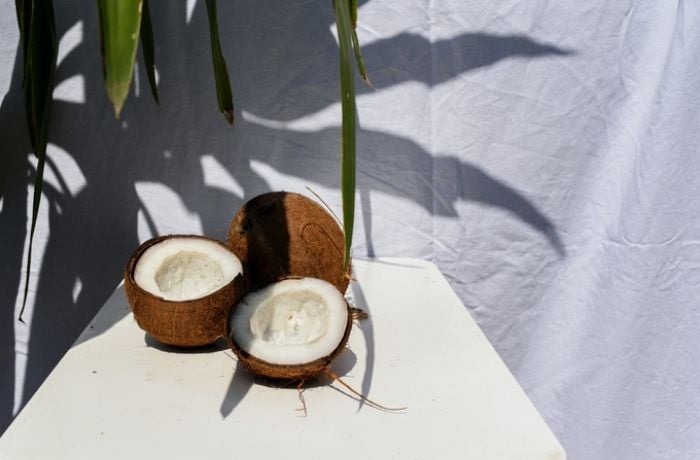 Rock
You can do some DIY product photography as well. Go to your backyard and arrange different size rocks in one place. Boom!! Your product backdrop is ready. Believe me; you can take professional photography without expensing any dime on natural light. 
Tiles
One of the most common backgrounds that you will see in the tabletop photo shoot is tile. This type of background will provide your product with an elegant look. Tiled backgrounds are usually very flexible and can use for any photograph.
Matte Glass
Matte glass is a material used to cover the frame of a picture. Matte glass usually has a texture or a pattern on it. Using matte glass in the right places can help you create a visually appealing photo.
Colorful Rug and comforter
Using this method is one of the easiest ways to get a beautiful effect on your photos. Rugs and comforters are found everywhere in the house. You can use them as a background in a studio or anywhere else you want to put them.
Bokeh
Most jewelry photographers use this bokeh technique to draw attention to the photo's subject. The part of the frame that is out of focus makes the background appear blurry. This effect is beautiful because it creates a sense of depth.
Foam Board Backdrops
Want to create a variety of exciting effects and styles? Foam boards are great for you as you can get a variety of colored foam. Choose a color that matches the color of your product.
Broken products
There are many ways to use broken objects in the design of your product. Broken glass, stones, ceramic pieces, etc., can be used to make a strong impression on your potential clients. The products that have been positioned among these broken objects usually appear more durable and are more functional.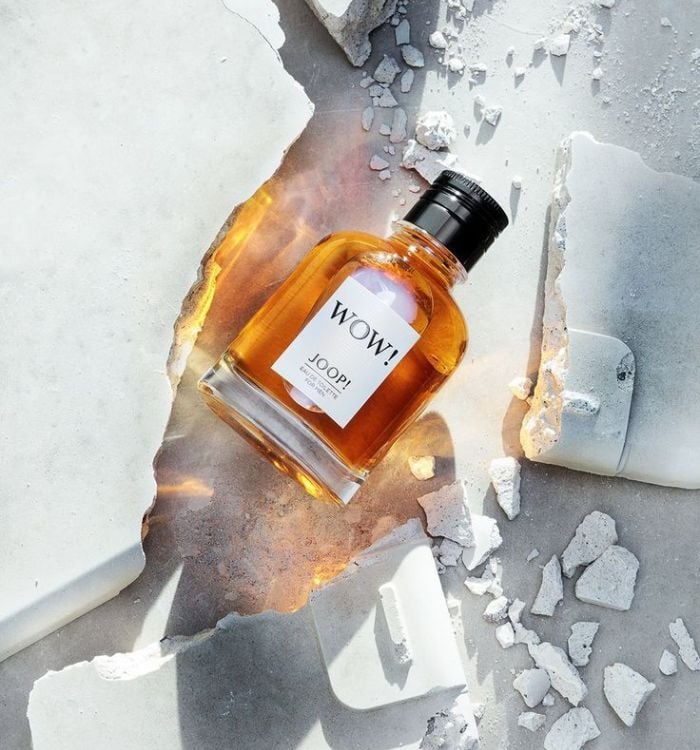 Liquid
Liquid is my top-recommended backdrop for those on a tight budget. Literally, any liquid works, including water, milk, juice, etc. You can easily create a water splash effect. Don't forget to set up a fast shutter speed.
Prism Effect
Prism photography is one of the new, innovative ways to create the rainbow effect. Taking prism photos does not require expensive equipment. You need to place the prism perfectly.
Tinfoil
Take an aluminum tin foil and crumple it. Now glue it on the wall and put your product at a distance of six feet from it. Done with your backdrop!!
Frozen Ice
Are you looking for something unique and cheap? Just freeze your product in ice, and when it becomes frozen, put it out for some time. Take your final image as it will have a melting effect on your products.
Greenery Backdrops
Greenery Backdrops like leaves or grasses are cheap and versatile as a backdrop. It can complement your product very quickly.
Looking for the Best China Sourcing Agent?
Leeline Sourcing helps you find factories, get competitive prices, follow up production, ensure quality and deliver products to the door.
Natural backgrounds VS Colored backdrops in the product
Choosing a suitable backdrop for your photoshoot is essential for high-quality product photography. You will need a good background that will enhance the look and feel of your photos. Before selecting anyone, you should think about the products' atmosphere you want to create. If you are trying to set a certain mood, you should use colored backdrops. For example, red can use to set the mood for a romantic shoot. Greens can help you create a calm and peaceful environment. You can use a blue backdrop to create a bright and relaxed attitude. In addition, you can use a light brown backdrop if you want to create a mellow and comforting mood.
On the other hand, natural backgrounds help people visualize the products in their own life more manageably. But it's imperative to use the right images for the right products. The pictures should have a calming effect and make them think that they can be successful in achieving their goals. Natural backgrounds can be anything like rocks, flowers, or grass. You don't have to use a green screen. The sky is the limit. You can do anything that you want to with it.
Want a simple and cheap setup? I recommend placing your shooting table near your window to get natural light and backgrounds.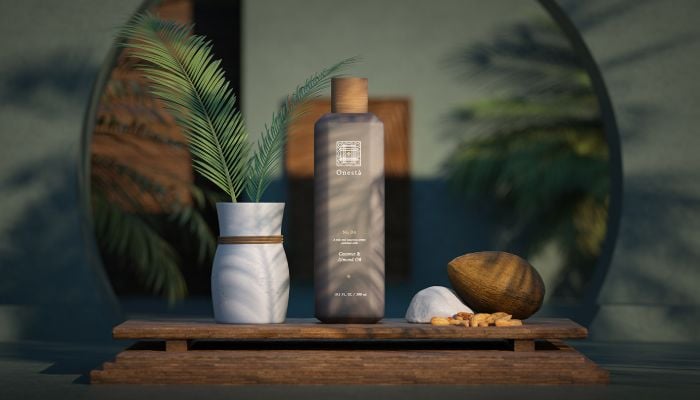 How to set up a product photography background?
Before setting up your photography background, think about the type of photos you want to take and how you want your item to look in the image. This will help you set up your studio lighting and backdrop properly.
Need some ideas to start? Consider these three basic ways I always use to take product photos.
1. Horizontal product surface and styling props:
Set up your product and props on a horizontal surface. It's perfect when you don't want to show any vertical wall behind your products.
Use a backdrop on your surface to stand out for your product. You also need to do your camera settings properly to take product photos without a vertical wall.
2. Adding a vertical surface on the top of a horizontal surface: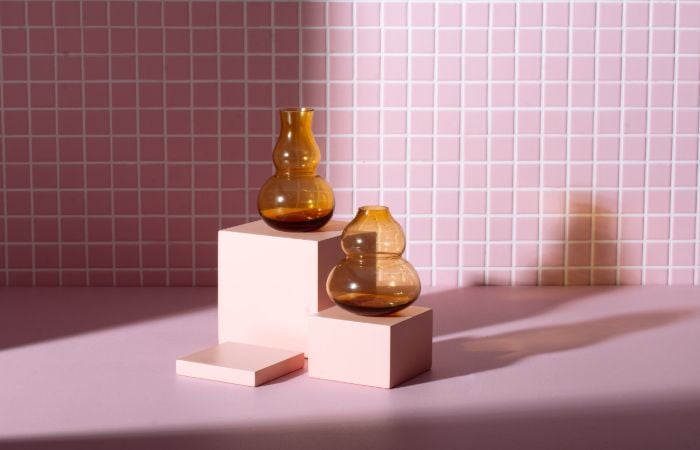 A flat surface sometimes doesn't work well for some products. Why? Because flat surfaces don't give your product the appearance of depth.
A vertical surface on top of your horizontal one will provide the best lighting and positioning for your shots. Doing so will help you get the best angles and shadows to showcase your product better.
For example, if you're photographing a coffee cup, you'll be shooting it from above, so a flat surface looks flat. But if you put the coffee cup on top of a book, its depth gives it dimensionality and thus appears much more enjoyable.
3. Create a seamless backdrop by placing a sweep:
This simple and easy trick is the best way to create a natural backlit image. You hang a backdrop in front of the lens. Bend the backdrop, so it covers the horizontal surface.
You can create a background for product photography that disappears in photos by doing so. It will give you clean, crisp images that highlight your products.
Few tips and tricks to follow with background product photography
Background product photography can help set your products apart from the competition. This is especially true for high-end products that you are trying to sell. But some other tricks can help you capture your audience's attention and get them to click on your product.
I've listed my tested-and-proven photography tips for a successful eCommerce journey!
Set up your camera's white balance to the automatic mood if you're a beginner.
Try not to use digital zoom settings as it's not suitable for the quality of your images.
Do some lifestyle shots with your products to help your consumers imagine your product in real life.
To avoid blurry images, take multiple shots from different angles. You can also use a tripod. Test shots give you a better idea about the quality of your photographs.
Use optical zoom to take a closer shot of your products.
Try to use the appropriate camera lens and studio lights. It's expensive but worth the money. Taking good photographs could make a huge difference in your eCommerce store. Initially, you can invest in one fill light and one key light.
Never delete your shots too quickly, you may delete your awesome shots.
F8-F11 aperture settings and lower shutter speeds are best for any product images.
Looking for the Best Chinese Products?
Leelinesourcing helps you find the Best Products Made in China with high quality at an attractive cost.
FAQs about Background Product Photography
What colors are best for your product?
The color you choose will depend on how you use the product and its purpose. Any color is good, as long as it works well with your look. You can always try combining different colors. 
However, you should not exaggerate it with too many colors. We recommend finding a color for your background product photography that compliments your brand and the products. 
What material is best for backdrops?
For photo backdrops, the best materials are canvas and muslin. Canvas is a woven fabric with a soft, smooth surface. Muslin is like canvas, but it is less expensive. They're easy to cut and fold, in various sizes. 
Use cotton-polyester blends if you look for something flexible, lightweight, and washable. For solid color background, it's better to use Fleece-Like Matte backdrops.
Can you use bed sheets as backdrops?
Yes! Bed sheets are such a great resource, and you can use them in ways that you may not have thought of. They're cheap, versatile, and easy to customize. They're good for anything from holiday-themed gifts to your desired style.
What do I need for product photography?
It's essential to shoot high-quality product photos, whether you're shooting for social media or a print campaign. While it might be tempting to snap some pictures on your phone, the result will always look inferior. You should invest in:
• DSLR camera
• Lenses
• Tripod
• Artificial lighting equipment 
• Surfaces and backdrops 
• Styling tools and props
What's Next
You will have more fun and success if you are creative with your photography background. Try out our innovative background product photography ideas now.
Be creative with your photo editing, do proper lighting setup, avoid direct sunlight, photoshoot in natural lighting, and use your imagination. Several free tools and editing software are available, you can use them to reach the next level with your product photography.
Don't forget to contact us if you're in trouble with your photo shooting. Our expert professionals are waiting to help you.
We are sorry that this post was not useful for you!
Let us improve this post!
Tell us how we can improve this post?