Choosing ePacket shipping? Honestly. Shipping is a HEADACHE. Who waits for 20 DAYS to receive their favorite item? ( Humans can not wait. It is natural.)
Leeline Sourcing experts have been turning the tables for the drop shippers. Do you know how? Simple. EFFICIENT SOURCING. Fast Shipments. And most importantly, 100% CUSTOMER SATISFACTION.
Hundreds of companies offer to ship. But not all are worthy.
Save TIME. Save MONEY. Invest in the right shipments.
Is ePacket delivery worth it? The premium question!
Sail the boat heading to the ePacket shipping options, tracking methods, and comprehensive analysis of different features.
Are you ready?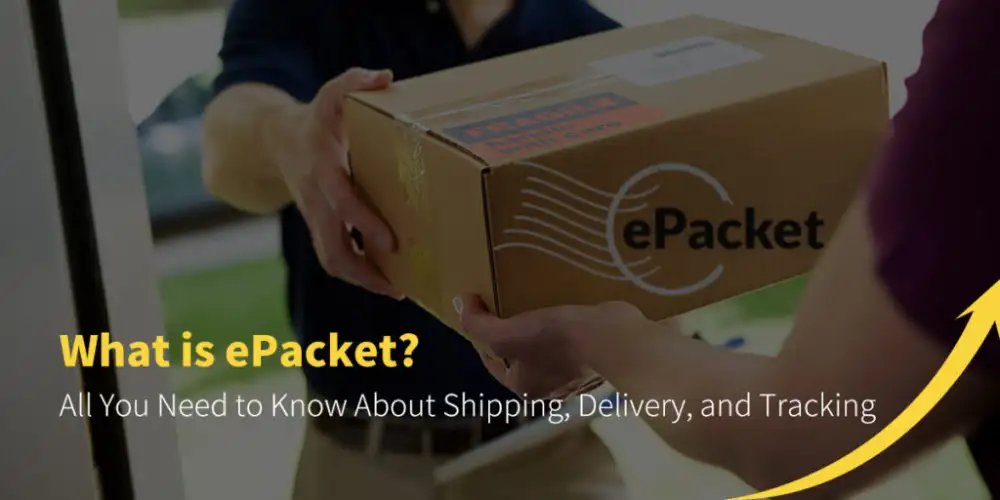 What is ePacket shipping?
Two words and game over. "e" and "Packet." ePacket refers to an eCommerce Packet.
I hope you got my point very well.
What does ePacket Shipping mean, then?
ePacket is a super affordable yet fast shipping option provided by third-party logistics from China.
The eCommerce giants are working through this shipping method and sending their products to their customers around the globe.
Aliexpress and other Chinese suppliers choose the ePacket shipping option for delivery.
Do you know why?
TWO REASONS.
First, USPS( United States Postal Service) is directly involved. So, you can expect better reliability and quick ePacket delivery to your doorstep.
Second. It is FASTER and suitable for shipping from China and Hong Kong.
It does not end here. ePacket shipping has a long way to go.
Let's drive to the valley of ePacket shipping in detail.
Is ePacket shipping safe and reliable?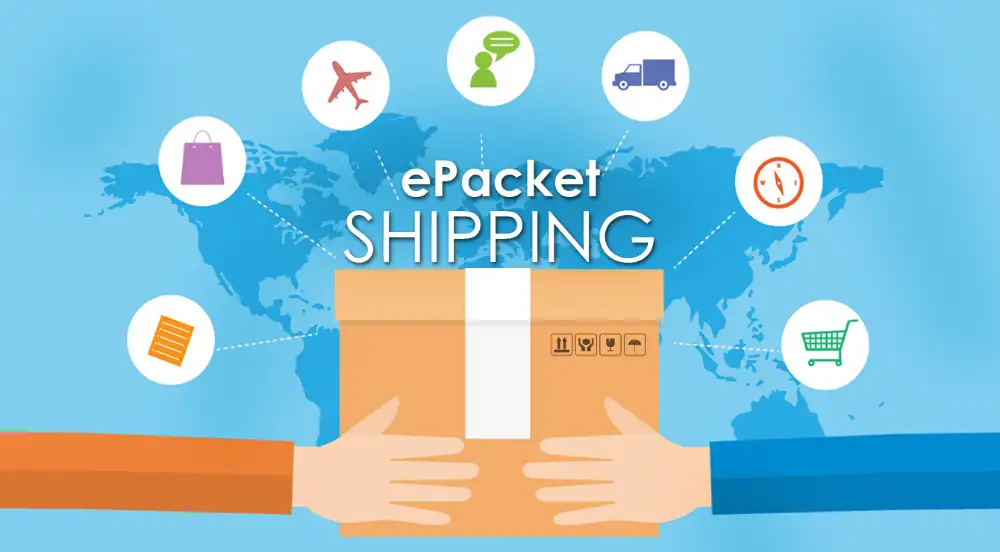 YES., 100% SURE.
But why is it reliable? Has the same question flashed through your mind?
Let's find out the answer.
ePacket shipping methods charge no additional costs, and it is SUPER AFFORDABLE.
AFFORDABLE. Rates depend on WEIGHT. 50g for the first weight, and a free registration fee per gram for additional weight.
ePacket ensures timely delivery of orders. The delivery success rate is 96% to 98%.
FAST TIME. Just 7-10 DAYS. It improves customer satisfaction for your dropshipping online store.
It has contracted with companies like USPS. The name of the trust
High-quality shipping facilities with free tracking service make the overall task more straightforward for the customers.
It has higher customer ratings of 4.8/5 on many reviewing sites like TrackingMore.
Is it not enough to choose?
We have a quick tip for you. Consult your chamber of commerce or friend who already has used such services. You will be more than happy with their services.
What is ePacket tracking?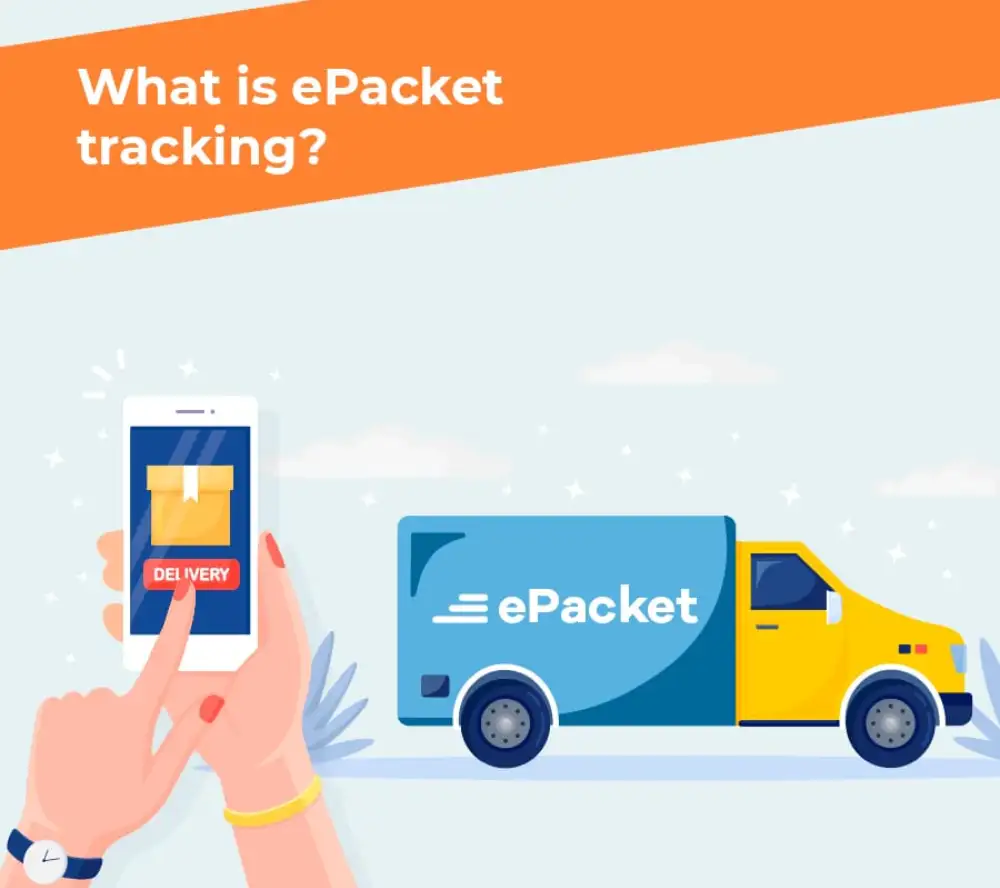 ePacket Shipping time. Don't you think these are headaches when you don't know?
ePacket tracking codes track the ePacket deliveries.
Real-Time Tracking! ePacket tracking is a hidden pearl while hunting down your products.
So, how do you get the ePacket tracking code for ePacket deliveries?
No wonders. Simple method.
Ask your supplier to send you the tracking code for your ePacket tracking. That's all.
Once you have the code, you have the key to unlock the upcoming date of your treasures.
Want to open the lock?
Visit an official website:
Insert the tracking code for NO COST! Instantly you will locate your product.
Is that even hard?
Looking to find a reliable Chinese supplier?
As the best China sourcing agent, we help you find factories, get competitive prices, follow up production, ensure quality and deliver products to the door.
How much does ePacket shipping cost?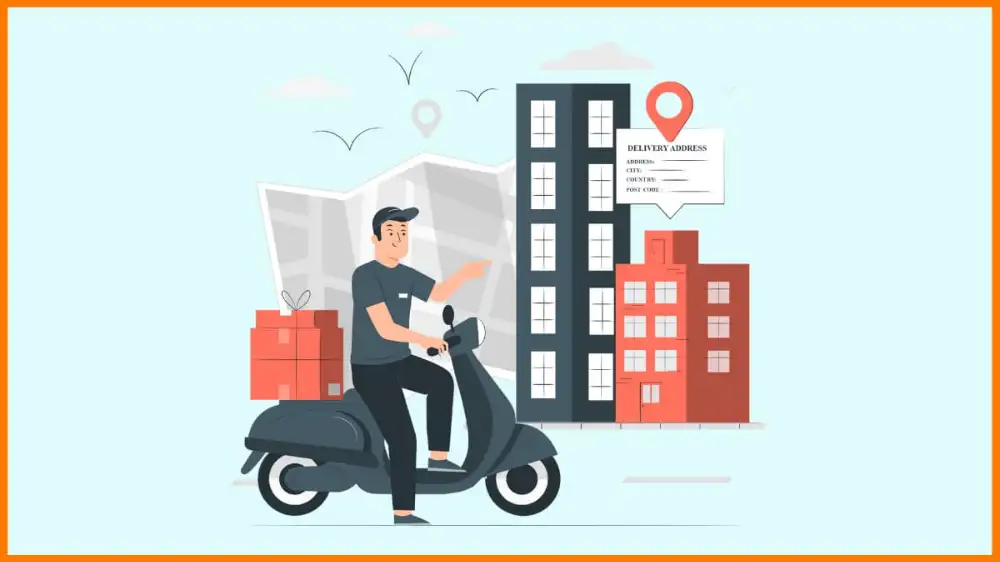 Is ePacket shipping free? We are not sure.
Because. Because. It all depends on the suppliers. Some suppliers offer FREE SHIPPING, while others might charge you a shipping fee. In my experience, most suppliers offered free shipping with ePacket due to its low costs.
Contact the suppliers and ensure whether they allow free ePacket shipping facilities or not.
Whatever company you choose, the final PRICE depends on the following factors.
Final Destination Address
Weight of the package
Do you already know all these factors for ePacket shipments?
Congratulations! You have just calculated the price of your ePacket delivery—however, average delivery costs for 2kg weight of products.
China to the UK: $21.62
China to the US: $23.40
China to Australia: $20.44
China to New Zealand: $21.90
How does ePacket delivery work?
If you are afraid of losing the packages, ePacket is the perfect partner in that case.
Multiple carriers. Processing through different options.
ePacket delivery works in the three easy peasy steps. Check them out.
Step 1: ePacket dropshipping supplier receives an order
The drop shipping supplier receives an order from the customers. They usually gave me their automation software to ease this process.
ePacket delivery makes reasonable decisions at this step.
Step 2: Delivery processes in China
A local carrier is CRUCIAL!
Packing of products occurs at this time.
It is time to send the packets through Hong Kong Post, eBay, China Post, etc.
The product is still in China.
So, don't worry. Just get the ePacket delivery tracking number to determine the current status of your item. I immediately check the product tracking to ensure it's working. So, you can be aware of your product's arrival.
Step 3: ePacket delivery to customers
Live in the US? The great news is waiting for you.
You enjoy the PREMIUM services of USPS. So, you have a high trust ratio and customer satisfaction. ( if you are an ePacket dropshipping supplier). My US customers never complained to me about their shipping service.
For US residents, the product arrives in the US, and applicable duties are paid.
Then, USPS delivers the product to your doorstep.
A Fast , Easy and Cheap Way to Ship from China
Do not hesitate to contact Leeline Sourcing at any time regarding your shipments from China.
How to track your ePacket delivery?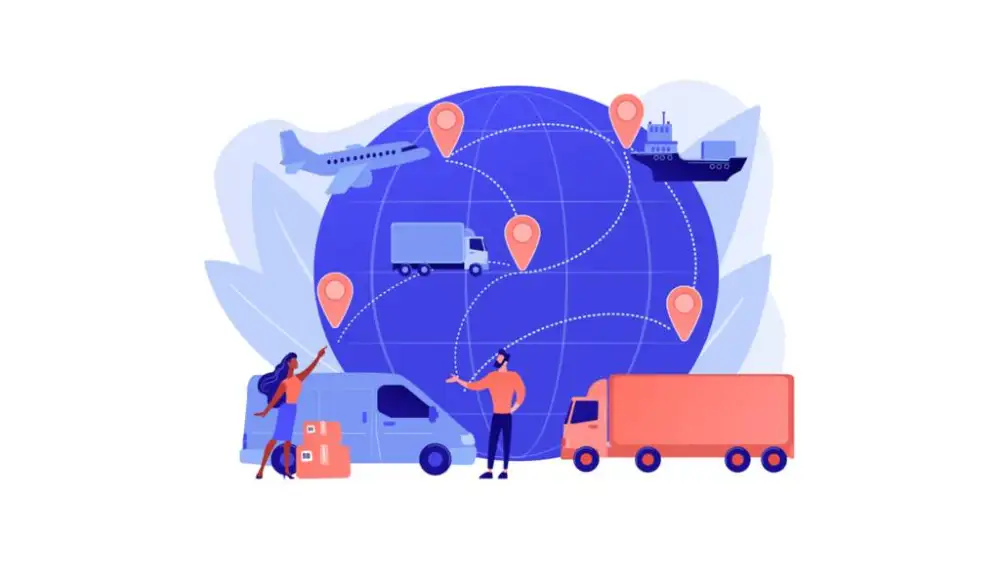 Where are your ePacket packages coming from?
A quote will fit here:
"The awareness of every point keeps us satisfied with the progress."
The same is the case here. If you don't get the REAL-TIME, bad ideas will emerge in your brain. And everyone wants to avoid them.
So, we consider the China ePacket tracking as our priority. Sometimes I faced a few errors while tracking. I advise using Third party tracking applications for the right status.
Let's check how we can track it.
Step 1: Get the ePacket Tracking number from the suppliers
Most China or Hong Kong suppliers offer ePacket shipping facilities.
Contact the supplier! Get the tracking number to track ePacket shipments. The ePacket delivery process is not that simple. For real-time tracking, tracking codes are crucial.
Step 2: Visit the official website or Third party tracking services
Got the number? Great!
It's time to locate your treasure—two simple methods.
You can use official websites like USPS, China Post, or EMS.
Third-Party tracking services such as ParcelApp can assist you in tracking your ePacket shipment. I vouch for using third-party services.
Step 3: Find out the exact location of your treasure
Still, don't know the location? Why hurry when we have the key to open the lock?
Insert the code in the search box and boom!
You will get where your parcel has reached so that you will be available for delivery confirmation at the delivery time.
Tips and Requirements for ePacket Delivery Service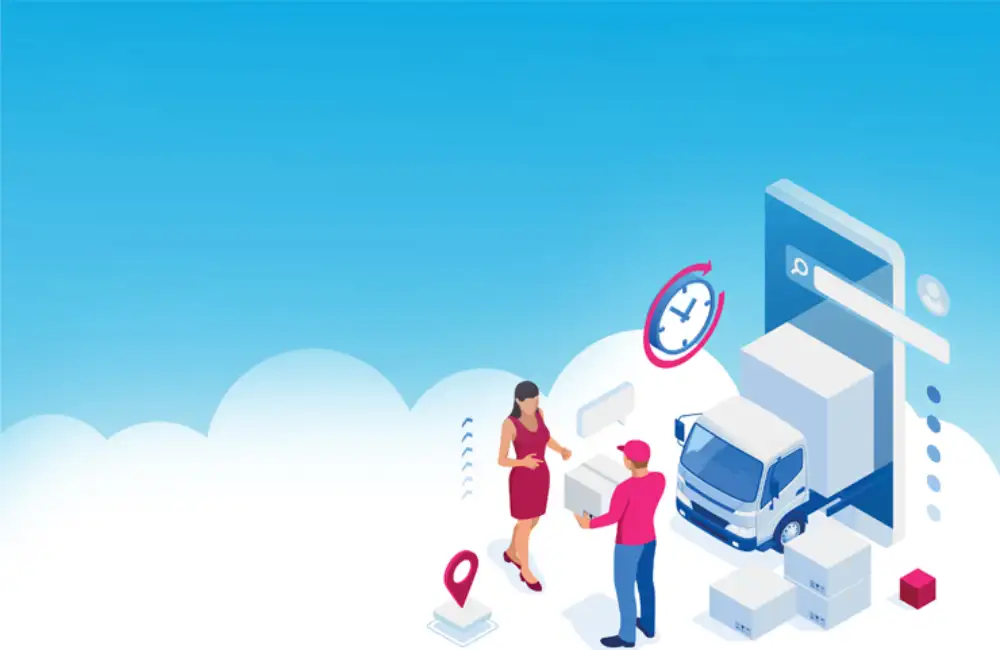 I got New Rules. Have you heard of the Dua Lipa song?
ePacket delivery also has some rules. (not new)
You can't transport a heavy-weight item. The weight limit is 2kg or 4.4 pounds.
Some rules on the product price too. The package price must be less than $400.
The maximum length of the product must be 24 inches by 36 inches.
Shipping is sometimes LATE. It is not a time to bother yourself. Quick action is to go over the shipment methods with a fine-tooth comb. You can ensure whether there is a national holiday or any pandemic.
ePacket Shipping is EFFECTIVE. But you have to choose the best shipping options with the integration of logistics companies. However, carrier matters, so I choose better logistics carriers too.
These were QUICK TIPS. Want to head over to the shipping process for your online stores? Then, waiting for what?
Contact your supplier, get the ePacket shipping tracking number, and locate your TREASURE in the destination country. My customers contact me whenever they face any issue, I try to solve them with suppliers.
Pros and Cons of ePacket Delivery Service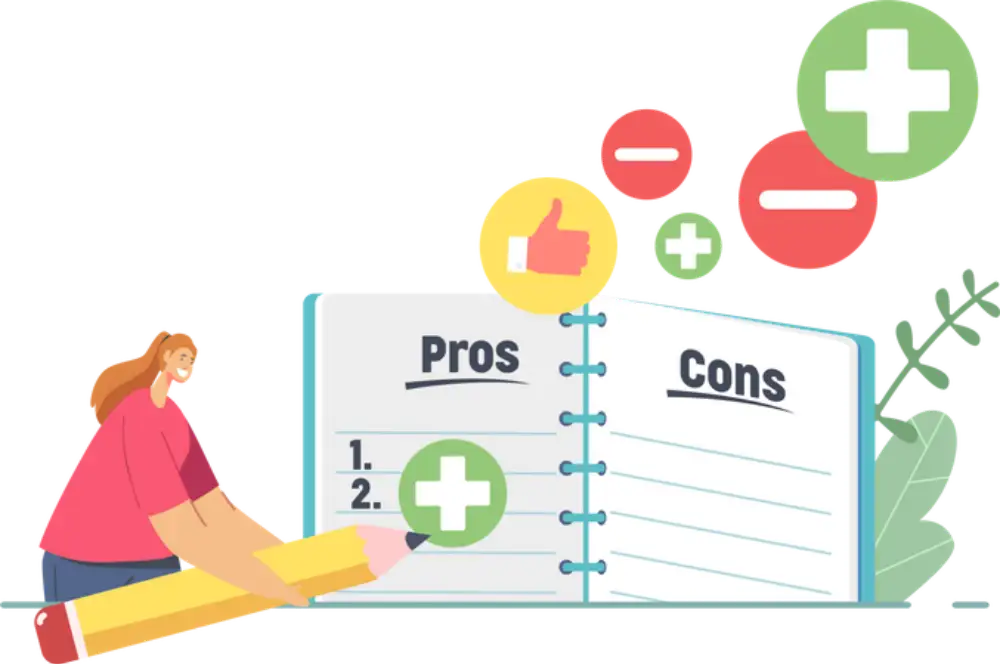 Pros and Cons. Both are crucial for making a wise decision.
Pros will assure you why to CHOOSE ePacket while cons highlight when ePacket is not the best option.
Here are the positive and negative sides of the ePacket delivery service.
Pros
Here are some positive points.
Affordable Shipping Solution
A $100 shipment and a $10 shipment. Which one is an affordable shipping option?
A $10, right?
ePacket beats its competitors in shipping fees—just $10 for international delivery to your home.
It is a COMPLETE BARGAIN!
Free ePacket Shipping Tracking
Where is your product? This question always strikes my nerves when I order a product.
ePacket TRACKING NUMBERS! Suddenly, the answer comes to my mind. Problem solved.
Surprisingly, it is FREE. You don't pay a single buck to track ePacket deliveries.
ePacket shipping offers FASTER SHIPPING.
Whether you are returning the product or ordering it, get the ePacket delivery.
Do you want to know an astonishing fact?
ePacket suppliers offer FREE SHIPPING. (It applies to only unreturned products)
Cons
Here are some negative points.
Shipping has one problem. WEIGHT LIMIT! I don't love it at all.
ePacket is suitable for LIGHTWEIGHT products. (Weight of less than 2kg)
ePacket shipping method picks from CHINA and HONG KONG.
The US is far away from these countries. Sometimes, delivery is late.
A mental agony for the customers!
Average ePacket shipping times are 10-20 Days for shipping to other countries, such as the US, UK, or Europe. Time may be longer for some countries like Brazil or Mexico.
How long does an ePacket take to deliver from China to the US?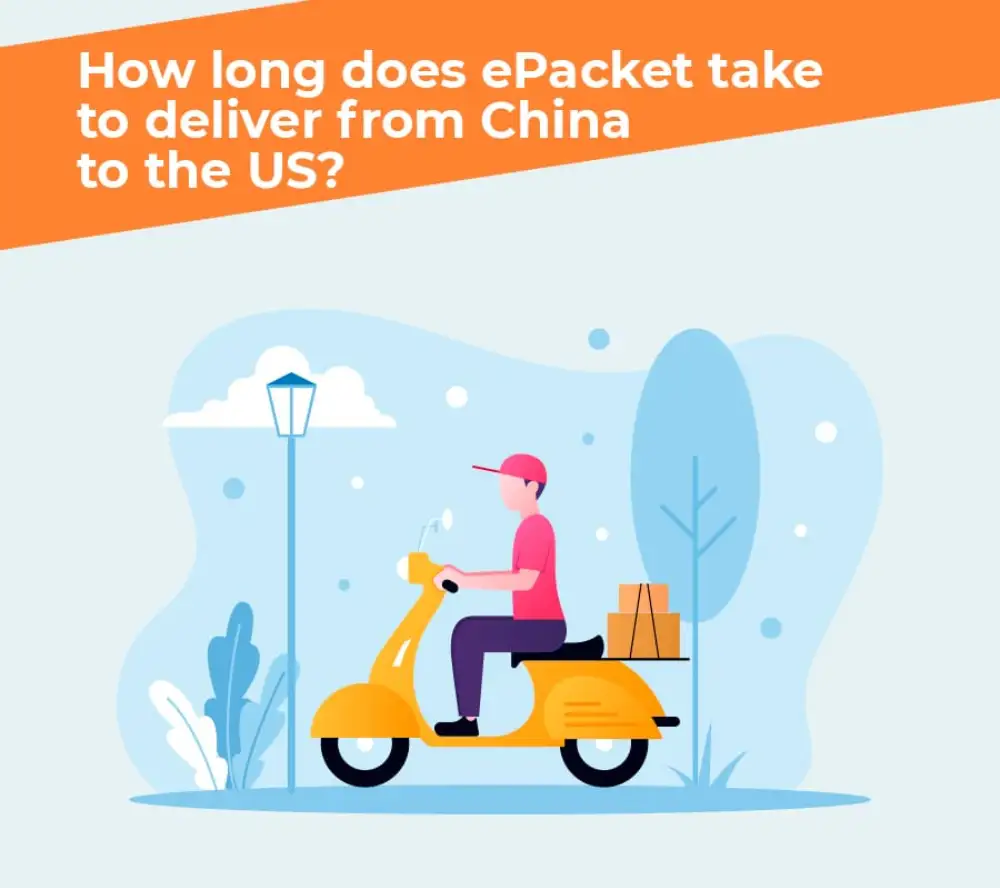 China or Hong Kong? Both are in a race regarding eCommerce businesses. You can get QUALITY suppliers here.
A huge concern among the suppliers and dropshippers is SHIPPING from China. Some questions might arise:
Will your customer get products in time?
What are the optimal shipping times for ePacket?
What are different shipping methods for delivery?
To answer these questions, you have one solution:
Know the average shipping time for the ePacket delivery option.
The average delivery time from China to the US is 10 to 20 Days. In my opinion, this is a very good shipping time as compared to other expensive options. At least we all need to keep our profit margins too.
Is that a long period? Not at all. If you check out other competitors, ePacket has a competitive advantage in this new shipping service and delivery confirmations.
People often inquire about LATE DELIVERY.
Look. If there is an event such as China National Holidays or something like that, the delay is presumptive.
The recent COVID-19 attack caused several problems in shipments. Therefore, check out all the delivery indicators and move ahead with your shipments.
Who Can Choose an ePacket?
ANYONE.
ePacket is a shipping option available to everyone. Even this option is available in more than 40 countries around the globe. Popular ePacket countries include:
US
UK
Belgium
Italy
Japan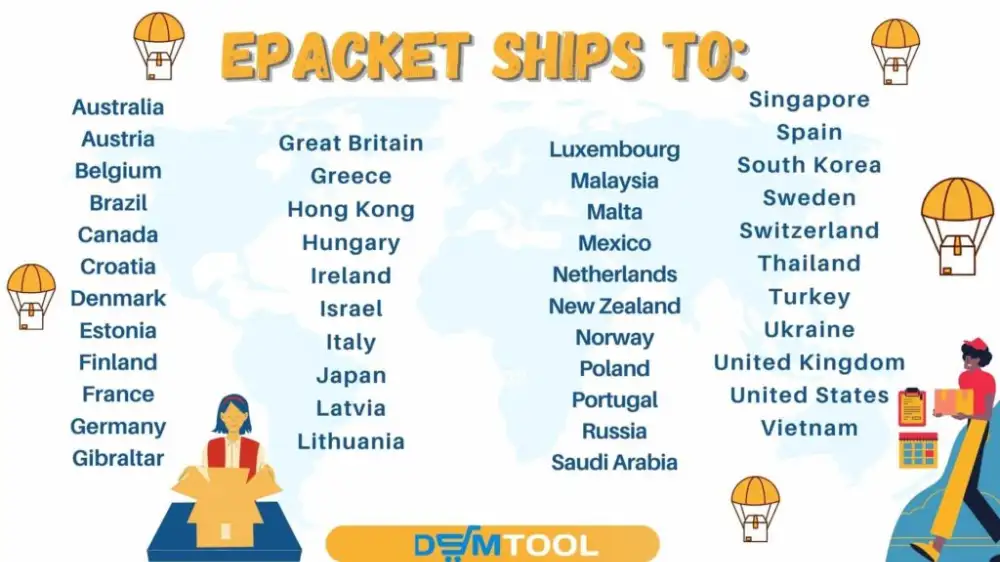 So, who should choose this specific International carrier for the supply chain?
Usually, the dropshippers connect with the suppliers and use ePacket shipping. I ask my suppliers whether they use ePacket shipping or not. If they answer Yes, then It creates a huge smile on my face.
But That does not mean it is suitable for these.
Instead, whether you are a buyer, dropshipper, or eCommerce seller, ePacket won't disappoint you.
Have a try at its shipping options for your online store!
FAQs about ePacket Shipping
1. Should the customer pay taxes for ePacket shipping?
Yes. You have to.
If you consider International shipping, different customs duties are applicable. And you have to pay them all.
However, you can contact your third-party logistics providers in this regard and discuss it.
2. How long does shipping take with an ePacket?
Time. Time. And Time.
I can not wait. You can not wait. None can wait. The wait is painful.
The average shipping times are around 10 to 20 Days when you import products from China to the US. Duration can be even longer depending on how far your dropshipping business is located.
3. Why is it so cheap to ship from China?
Raw material defines the cost. For example, overall product cost will include the production processes and labor costs.
Two fundamental reasons:
· Lower labor costs
· The Chinese currency has a low value compared to the US or UK.
So, you can expect lower shipping costs on various imported purchases.
4. Which companies can provide ePacket shipping services in China?
ePacket shipping works locally and globally. A dropshipper can only utilize this shipping option if the package meets the requirements.
Two basic steps:
· Shipping in China
· Shipping in your country
In China, the following companies offer ePacket shipping.
· China post 
· Yun Express
· CNE Express
· Yanwen
5. What company delivers ePacket?
Not a single company. You can find the agreement of popular companies for international shipping through the ePacket shipping service from China and Hong kong.
Those names include:
· China Post
· US Postal Service
· China EMS shipping
What's Next
Many strived to achieve higher but failed. This is my story. But prolonged toil to move earth and heaven can bring FRUIT.
A dropshipping business is successful when you dish out the perfect shipping method with QUALITY PRODUCTS.
Wait. How do you get both— Quality and the Best shipping services?
Here we are— one of the best sourcing companies in China with over a decade of experience. Leeline Sourcing experts will source quality products and safely ship products to your customers. A single message, and you will have your FREE QUOTE for your project.
We are sorry that this post was not useful for you!
Let us improve this post!
Tell us how we can improve this post?