In the modern business world, most industries use FIBC bulk bags to handle, transport, and store powdery or dry products. Initially, such products were packaged in corrugated cartons. However, cartons were quite expensive and also too heavy to carry or handle. That's why most industries shifted from corrugated cartons to bulk bags, which are light, durable, and cost-effective.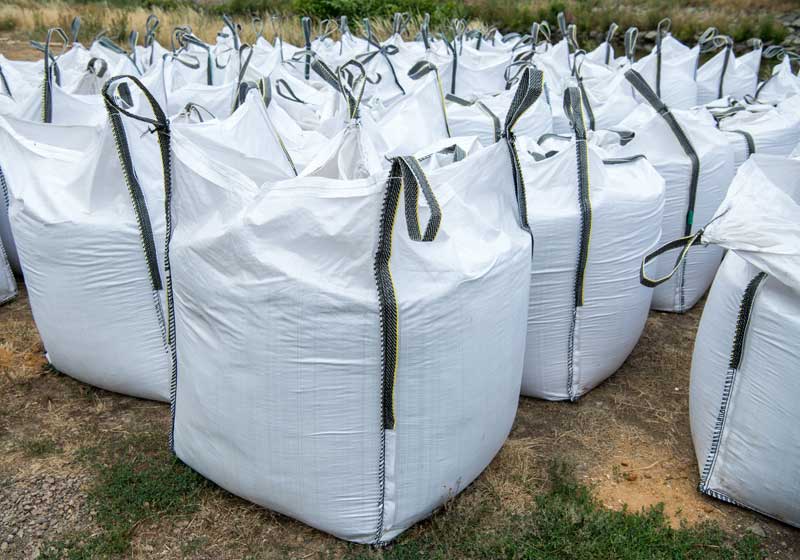 This article has everything you need to know about FIBC bulk bags. Read on to discover what they are, how you can choose the right bags for your business, and what you should look for in an FIBC supplier.
What Are FIBC Bulk Bags?
FIBC stands for 'flexible intermediate bulk containers.' These are industrial containers manufactured from flexible fabric or woven plastic fibers. FIBC bulk bags are designed for carrying and moving fine and dry products. Examples of these products are cement, fertilizers, sand, and grains.
FIBCs were first used in the early 1950s in countries like the United States of America and Japan as well as across the continent of Europe. Since then, these bags have spread and are now used in different industries all over the globe.
But you may ask yourself, why have FIBC bulk bags been in use for more than 60 years? The answer to that might be because of their unique characteristics. For instance, they can be folded to occupy less space. In addition, they can be stored on top of and next to each other. Also, even with basic tools or equipment, bulk bag discharge isn't difficult.
What Do You Need To Know About FIBC Bulk Bags?
As earlier noted, FIBC bulk bags have certain characteristics that many industries have found appealing. To help you distinguish them from other storage containers, you need to understand several things about them. With that said, here's some vital information about FIBC bulk bags that you should be aware of:
They Are Customizable
One of the best things about FIBC bulk bags is that they're customizable. This means they can be manufactured to meet your specific business needs. For instance, they can be customized in terms of size or capacity, color, and type.
So depending on the kind of business you have and the applications for which you'll use the bags, you can order FIBCs specially designed for you. If you've been having trouble looking for a packaging solution that can accommodate the size and specifications of your product, FIBCs might just be your best bet.
They Are Recyclable
Most bulk bags are environmentally friendly because they're made from recyclable materials. One of these materials is virgin polypropylene, which can be recycled to manufacture other plastic materials. So after using your FIBCs, it'd be a good idea not to throw them away but rather return them to the manufacturer for recycling, which is one of the best ways to save the environment.
FIBC Bulk Bags Minimize Hazards
When it comes to transporting and storing hazardous materials, FIBCs are an ideal option. Some materials are flammable and can explode if not handled with care, and other storage materials may fail to eliminate the possibility of explosions.
You need to use FIBC bulk bags to handle explosive products because FIBCs have anti-static properties that prevent flammable materials from exploding. That also explains why such bags are used to transport and store petroleum products. Another reason they're used for storing flammable materials is that they're resistant to sparks, which can trigger explosions.
FIBCs Provide Unmatched Versatility
They can be used to handle a broad range of products and materials. They're known to maintain the quality of products in industries such as mining, pharmaceuticals, agriculture, and construction. So no matter which of those sectors you're part of, your business will surely benefit from FIBC bags.
They Require Minimal Storage Space
Today, storage is one of the most limited and expensive resources for most businesses. That's why many company owners aim to either take up the least storage space possible or find ways to maximize what they currently have.
For that reason, if you want to save on warehouse space, consider using FIBC bags to store your products. This is because FIBCs are designed to occupy the least amount of space when packed. In addition, when empty, thousands of them can be folded and stored in a small room. As a result, they can help you save on rental costs, allowing you to gain more profits.
FIBC Bags Are Waterproof
FIBCs are perfect if you want to protect your goods from moisture. Some other packaging materials aren't waterproof, so they end up exposing products to humidity.
Moisture can destroy everything from cement to grains. If you're dealing with such products, it'd be a good idea to handle them using FIBC bulk bags. This is because those bags are coated with a waterproof layer that prevents moisture from penetrating through them and harming your products.
They Are Low-Maintenance
Unlike other storage solutions that require close supervision and maintenance, FIBC bags require low or no maintenance at all. This is because they're meant to protect your products from damage. And if one filled bag is damaged or contaminated, the other bags remain safe. This allows you to keep the affected products isolated and stay in control of the situation.
Besides, some storage solutions like plastic and wood are prone to pests and rodents. That's why it's an excellent idea to store edible products like grains using food-grade FIBC bags. You can completely seal them to prevent creatures of all sorts from feeding on your goods. Also, the polypropylene material that such bags are made of is hard for rodents and pests to chew on or gnaw through.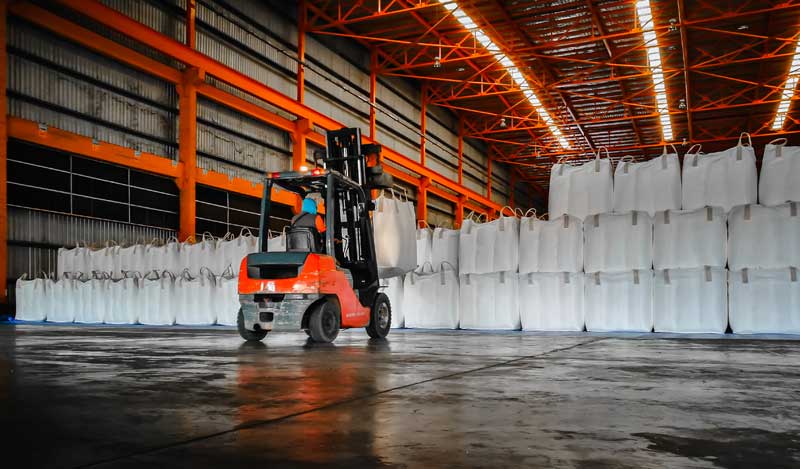 How To Choose The Right FIBC Bag For Your Business?
FIBCs is a highly suitable packaging solution across many sectors. However, to reap all of the benefits they offer, you need to choose bags that are appropriate for your business needs. With that said, here are a few factors to consider when selecting FIBC bags:
This is one of the most important factors to look into when choosing FIBCs for your business. After all, you don't want to end up with bags that are too small or too big for the volume of product you're planning to fill them with. For that reason, you need to understand the size of your products in terms of the length and width they'll occupy, then find a bag that can accommodate them. Keep in mind that although FIBC bags are flexible, they aren't elastic, so being specific about the dimensions you require is a must.
Lining And Coating Material
Another thing to consider when selecting FIBC bags is their lining and coating materials. Whether they're coated or uncoated, see to it your bags can protect the particular products you carry. Also, ensure that the linings are appropriate for the items you want to fill your FIBC bags with.
FIBC bulk bags come in a variety of construction styles. Therefore, before making your purchase, it'd be a good idea to choose one that best fits your business. In choosing the right construction style, some of the things to take into account are the products you'll be filling the bags with, storage, transport, and discharge requirements. Common construction styles include duffle top bulk bags, open-top bulk bags, and spout top bulk bags.
Filling and emptying are other fundamental factors you should check as you're choosing FIBCs. You need to think about how you're going to fill the bags along with the size and shape of the tool you'll use to accomplish that task.
Also, you need to consider how you're going to empty each FIBC bulk bag or how you intend to discharge products into a different container. You can choose those that are designed with an open tie bottom, a flat bottom, or a spout bottom.
The density and weight of the items you want to pack would help you decide on the size and volume of your FIBC bulk bags. This is because different products can weigh the same despite having different densities and volumes. For instance, 50 kg of cement will require a smaller container than 50 kg of cotton.
How Can You Choose The Best FIBC Bulk Bag Supplier?
There are several considerations you have to make when figuring out which FIBC bulk bag supplier to work with. Check whether any of the companies you're eyeing have the following:
One of the best ways to ensure that you're partnering with the right FIBC supplier is to determine whether they're a member of the Flexible Intermediate Bulk Container Association (FIBCA). FIBCA was established way back in 1983 to deal with the standards set by the regulatory bodies that control shipments of products both locally and abroad.
There are several benefits of working with a supplier that belongs to FIBCA. For instance, FIBCA member suppliers are among the top-rated firms in the industry, so you can ensure that you'll get nothing but high-quality bags from them.
In addition, it's a requirement for FIBCA members to attend training to discuss emerging issues within the FIBC bulk bags industry. Because of that, they understand all the new trends in the industry and can advise you accordingly.
Certification And Essential Credentials
Before going for your preferred supplier, it'd be a good idea to determine whether they have the required certification and permits. In this regard, one of the most fundamental considerations you need to check is whether your supplier is ISO certified. This would let you know that you're dealing with a genuine firm.
Also, find out whether your supplier is permitted to manufacture or sell FIBC bags in the first place. Before hiring any supplier, be sure to ask them to present to you all of the certifications and permits they've acquired.
Nowadays, it may take only a few days to establish a business. However, it takes many years to gain enough experience and expertise to take your enterprise to the next level. So like any other business, when it comes to FIBC bulk bags, it's advisable to opt for a supplier that's been in the industry for many years. You can research online to find out how long your preferred company has been doing business.
Because of the internet, it's now possible for anyone to get the information they need anytime, anywhere. This means you can easily learn more about your FIBC bulk bag supplier of choice online. After listing down several suppliers, it'd be a good idea to read customers' feedback on the reviews page on their website.
Most online customers are honest with their testimonials. Reading their comments would help you understand the reputation of your preferred supplier. For that reason, when you find a lot more positive reviews than negative ones, it likely means that most customers have been satisfied with the services of that particular supplier, which may indicate that you can also get better services by working with them.
Referrals And Recommendations
Another way to find an excellent FIBC bulk bag supplier is by asking your friends or relatives for referrals and recommendations. Go ahead and approach several people with businesses similar to yours and ask them where they source their FIBCs. After getting a few referrals, it'd also be a good idea to do your own research and select a supplier that best suits your needs.
Excellent Customer Service
Customer service is always essential to any business relationship. In order to ensure that whatever problems you run into will be resolved immediately, work with an FIBC bag supplier that offers outstanding customer service. Before anything else, take the time to learn how a certain supplier handles issues or concerns that customers often have. This will help you foresee whether you'll be able to create a strong and lasting business relationship with them. You'll also get to check their accountability and reliability.
Takeaway
FIBC bulk bags are special containers that ensure safety when handling products. They're cost-effective and are used to store dry products like sand, grans, and cement. They can also be used for flammable and hazardous materials. However, to reap the benefits of FIBCs, you need to choose the appropriate bag in terms of size and material. In addition, it'd do you a world of good to work with the right supplier.
We are sorry that this post was not useful for you!
Let us improve this post!
Tell us how we can improve this post?