Product packaging is an integral part of your business.
It not only keeps your products from damage but also carries your brand identity and business value. It is more than the boxes or bags that carry your items for some instance.
As a matter of fact, it plays a key role in product shipping and offering a touchpoint with the customer.
For retailers, customers are likely to choose the product based on their packaging instead of checking the product quality.
They tend to associate the product quality with the product packaging.
In their eyes, the product packaging will tell them where the product is different from others, even if the product is a knockout or not.
As a result, good product packaging, especially the packaging design plays an essential role to offer the customer satisfactory shopping experience.
 A good product packaging will easily attract customer attention; deliver your brand identity, business value, product value. It should be attractive, simple, handy, and informative. It will increase your sales and expand the business.
However, bad product packaging will undermine your business marketing efforts and discourage customer's buying decision. That's why most business startup would likely to spend time designing their product packaging.
How to design an incredibly excellent packaging to grow your business?
We will dwell on this topic, and give you the best tips to create beautiful and impressive packaging. If you are new to this, or just want to start a small business, you are at the right place.
Let's get started.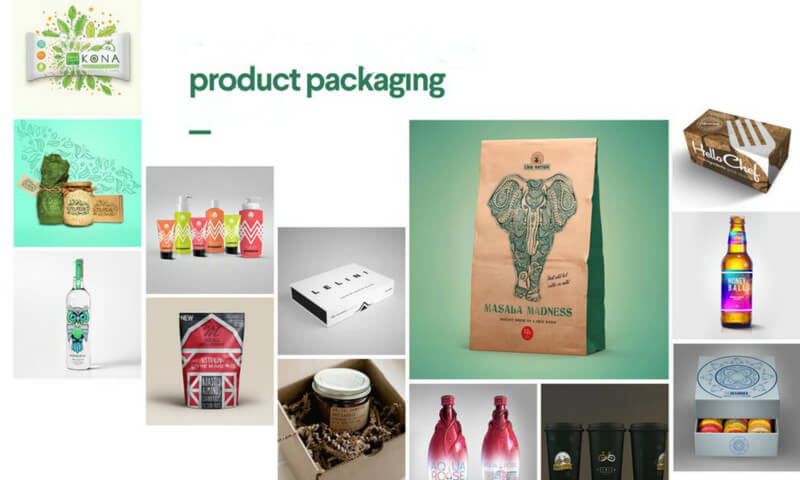 1. Think of your brand
The packaging is a great way to let your brand speak. You can create a positive association with your brand by developing customized boxes and packages. It would offer a special experience for the customers to unbox the orders and find their purchased item. You have to think of your brand, business value, your target customer of your brand, etc.
All your brand identity elements can be used on your packaging design including your logo, font, size, color, and images. Choose the right colors that easily attract customer's attention at first glimpse. Normally different colors enjoy different meaning. For instance, white means simplicity and cleanliness, green represents eco-friendliness, wellness, and sustainability. If possible, you can check the online color palette and decide the color of your packaging.
Then, you have to consider the font that mirrors your brand and culture. Make sure your brand is recognizable at different sizes on a different device. Your brand logo can be easily visible on the packaging. Besides, the other ingredients about the product such as the manufacturing date, expiry date, the product function, weight, size, color, flavor, product ingredients should also be displayed on the product packages.
Remember to make your packaging consistent with your brand identity, and brand value. Your brand will decide your packaging to some degree.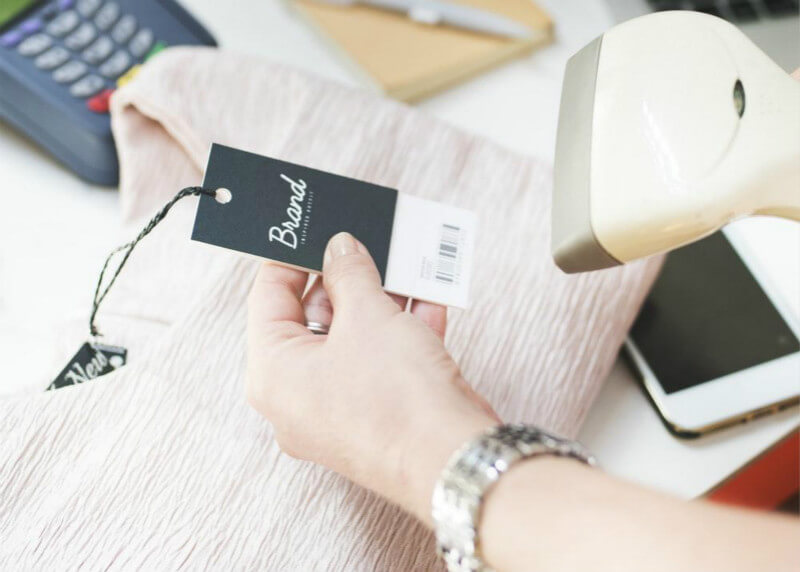 2. Understand your customer
When you plan to design your product packaging, you have to understand your target customer, know what they expect from your business. After all, they are the ones who are ready to invest in your business.
Definitely, your product packaging will affect your customers' experience when receiving your product. If you are an Amazon retailer, your products will be surrounded with bubble wrap in a plain cardboard box printed with Amazon and logo. If you want to include more elements of your branding, try to make them in line with the customers' expectations.
Make sure your customers are satisfied with your product packaging design. Make it appealing which may arouse some feeling to them in line with your branding strategy. You can do some market research, and figure out the demographics of your target customer to get the best design to cater to their needs, be it emotional or physical.
For instance, you are selling children's toys, try to design your packaging with widely-known figures in the animated cartoon or fantastic playing context. This will greatly promote your sales and business.
3. Know your product size
As a matter of fact, the product size matters the packaging size. It would be totally a failure if the size of your design is not fit your product, be it larger or smaller than the product itself. For instance, the product with four different parts with different sizes should accommodate two different sizes of packages. Try to make it economic with the dimensions, and savvy with your products.
Interestingly, there is something between the customer's preference and the size of the product packaging. For instance, cosmetics shoppers are likely to order the cosmetic product in smaller packages rather than the bulky sized package given the price. People tend to prefer smaller size driven by the price consciousness. As a result, you'd better combine your product size and target customer's preference to decide the right size of your product packaging.
4. Consider the packaging material
When it comes to packaging, you have to know what to use to package the products. For any shoppers, they don't want their beloved items to be housed in a wrong material box or bottles. Just imagine the house made out of cheese in the summer. It is disgusting.
The packaging material is used to protect the product from damage, fresh and intact during the transportation. Generally, there are a number of packaging materials:
You can image the customer to unbox your product, they have to open the outer box or envelope that keep your product secure during the shipping process, and the label or tape keep the package closed during the shipping. Then it comes to the protective elements such as the bubble wrap and air packing pillows to keep your products cushioned and protected. Besides, there are tissue and other delicate wrapping materials inside the main box or the outer packaging.
When choosing the packaging material, try to figure out if the package is breakable or not during the shipping and the function of the material. You have to take the durability and attributes of the material into account. Is the packaging material insulated from the heat?
Choose the material that is eco-friendly. Make sure your packaging material is recyclable and reusable. If possible, think out of the box and go easy on the earth with your packaging. Definitely, eco-friendly packaging will deliver a positive social impact. Try to make your packaging sustainable, and promote sustainable business practices.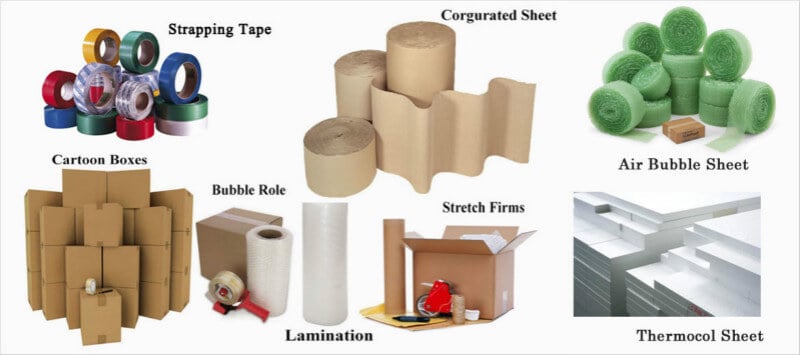 5. Don't ignore the budget
How much you want to spend on the packaging? Normally you have to consider before you start work on it. It should depend on how much profit you'd like to make from each item you sell. It may be a small part in your business, but you cannot ignore it.
When it comes to the packaging cost, the key items should include packaging materials, packaging design cost, packaging printing, production, and labor cost. For the packaging materials, the greener package will offer you sustainable packaging options. You can search the Internet or refer to your competitor to get the best packaging material. Regarding the packaging design, you can hire a designer or design on the website by yourself.
The budget should be vital for a startup. Remember to search the market, and have a general understanding of the market price, and then make a detailed and practical budget plan based on the packaging phrases of your product.
6. Prepare to design packaging
This part comes to packaging designing. This means you have to design something exceptionally beautiful on the packaging with all the info available and convince the target customer to buy the contents.
To design the product packaging, you have to figure out the packaging layers first and foremost according to the attributes of your products. Normally, the product packaging should include inner packaging, outer packaging, and the other packaging elements such as labels, tags, wrappers that help to promote the brand.
Besides, you have to know the packaging types of your products. You have to be clear about your product attributes, for instances, liquid drinks should be kept in bottles instead of the box. And then you can't ignore your budget and your website positioning. Try to make it different with a limited budget by comparing with your competitors.
7. Design your product packaging
Then it comes to the packaging design part. You have to determine the packaging layers and the type of packaging based on the product attributes. If you are not good at the graphic design, a professional designer will be the best choice for you.
But you must have your own idea before you ask a professional designer to design your packaging. Share it with the designer about your brand identity, and the competitors' packaging designs. And the designer will give you're their idea about the packaging color, look, and feeling.
If you can design the packaging by yourself, it should be your task. You have to choose the software such as Adobe Photoshop to design a 3D packaging image to fit your products. Prior to this, you can refer to your competitor's packaging and figure out the difference of your product. Include all the key ingredients of your brand identity and the descriptive info of the product. Try to make it unique to stand out and easy to trigger the emotional engagement of your customers.
If possible, you can invite friends, families, and co-workers to give some feedback on your design. Or you show them several designs and let them choose the best one in their eyes.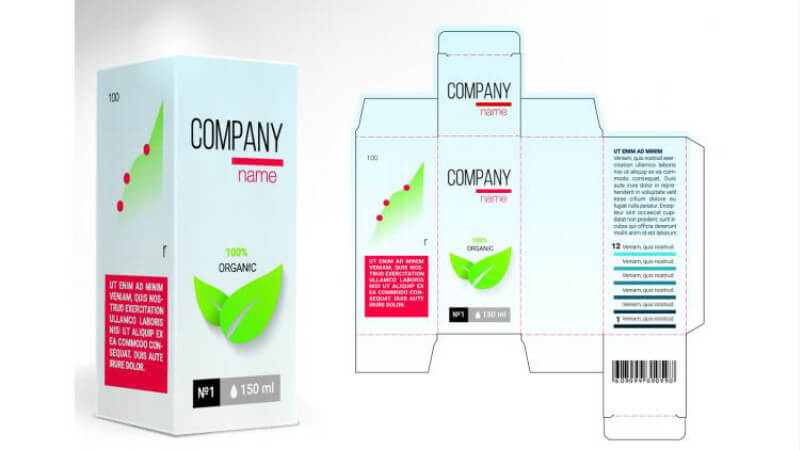 8. Have your designs printed
Finally, you have to have your designs printed. As we know there are different parts of the packaging material. And you have to have them printed out separately according to your packaging requirements. For instance, you have labels, scanner code, logo, and other informative descriptions. You have to print these key brand identity ingredients with different printers.
Try to communicate with the printer to get the specifications of the printer needs. If the packaging is designed by the designer, make sure they've discussed on that. And the printer is clear on it. Besides, the file format is vital in printing. If the format is wrong, the solution should redo the work or work on the file format. If this is the situation, your cost would likely to go up.
Take the shipping scale into account. This means you have to print your designs based on your shipping speed. You don't have to print too much and load it there for orders. Generally, you should never stock more than half a year of packaging in case of the labeling regulation change despite some of the packaging forms keep constant for years. And the pressure sensitive label adhesive only has a guaranteed shelf life for one year. It can lose its adhesive properties if it stored incorrectly.
9. Optimize your product packaging
From time to time, we've come across different packaging for the same products. It is caused by product packaging optimization in line with the time change.
To optimize your product packaging, you have to get some feedback from your customers or the time trend. For instance, green packaging material has been popular among customers. With the trend, you can use a thinner plastic or recycled cardboard or even degradable materials given the rising global climate consciousness.
Try to make your packaging easier to transport. You can change the shape or size of the packaging to save your money if you have to ship the item on a cargo. You can ship more on the same space.
Try to optimize your product packaging. This will definitely help you balance the complexity and efficiency of your packaging. And this should be a constant step for the management of your supply chain.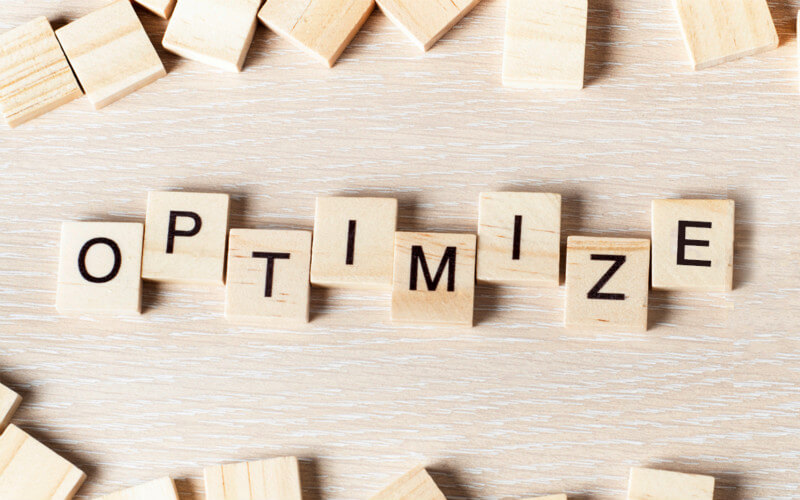 In a nutshell, you must have a clear understanding of the product packaging. Hopefully, you will find the above tips useful for your business. Your packaging is definitely to deliver what is your brand, and what it means to your target customers. Never miss the opportunity to create a lasting impression on your target customers.
We are sorry that this post was not useful for you!
Let us improve this post!
Tell us how we can improve this post?