The order fulfillment process is the essential element of any distribution network. It includes the fulfillment center, followed by the distribution center.
Fulfillment companies combine the fulfillment, warehousing, and distribution processes. They merge these processes into extensive and equal supply chain management processes.
Distribution centers fulfill customer orders that come into the online store. It organizes and ships your products to customers but does not handle shipments.
Based on our experience, we offer fulfillment solutions with low shipping costs. This post will explain "Fulfillment centers vs distribution centers" and how they work? Let's get started.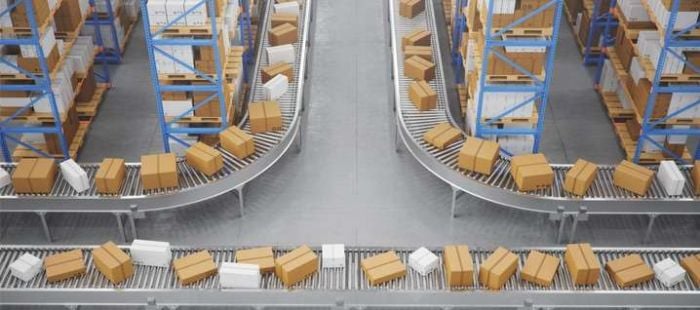 What Is a Fulfillment Center?
The order fulfillment center is a warehouse to store, process, and ship orders to the end consumer. These fulfillment providers focus more on business-to-consumer transactions.
You can often make negotiation to cut shipping rates from your fulfillment provider. Some of them offer unique order fulfillment services like reverse logistics processes.
What Is a Distribution Center?
It is a warehouse usually located near a port or an airport. Its primary function is to redistribute products to stores in a timely manner.
A distribution facility receives, stores, sorts, and then redistributes inventory. They cater to eCommerce store customers and dispatch goods to various locations.
Pros and Cons of the Fulfillment Centers
Here are a few key points to think about before engaging fulfillment warehouses:
Pros:
1.Low Shipping Fees
Each fulfillment company has many outlets and connections with shipping companies. They can deliver directly to your customers and reduce the shipping costs.
2.Variety of Services
A fulfillment center offers a wide variety of inventory management services. They have kitting services, including sorting, packing, and storing inventory for you.
3.Better Inventory Choices
ECommerce retailers can store large quantities of goods in their own fulfillment centers. You can free up more inventory space and ensure products are in stock.
4.Professional Services
Fulfillment facilities have trained personnel to receive and handle your inventory storage. By outsourcing fulfillment services, you can also concentrate on your company strategies.
Cons:
1.Trust Issues
Owners of eCommerce businesses have to find a reliable fulfillment warehouse. You'll probably lose control over your inventory once you engage these services.
2.High Storage Fees
While you reduce the shipping costs, the costs to store products rise over time. Hence, it is less ideal for long-term storage of excess inventory here.
A Fast , Easy and Cheap Way to Ship from China
Do not hesitate to contact Leeline Sourcing at any time regarding your shipments from China.
Pros and Cons of the Distribution Centers
Distribution centers have their pros and cons too. Let's take a look:
Pros:
1.Better Control Over Inventory
It can provide customization options to the retailer's needs. You'll have better control over inventory in these centers.
2.Cost-Effective Storage
The distribution services offer more cost-effective space to manage inventory. They are often less expensive than fulfillment center operations.
3.Improved Business Scalability
These centers have qualified staff to handle the order process services well. They also deliver large volumes of commodities from one company to another. These services help enhance your customer experience.
Cons:
1.Longer Shipping Time
Though their staff is more attention to detail, they might take longer for shipments. It may also be because the market is further from these centers.
2.Higher Processing Fees
The distribution centers charge a higher fee to handle and process your goods. Yet, it is reasonable as they ensure very little damage to your goods.
Differences between the Fulfillment and the Distribution Centers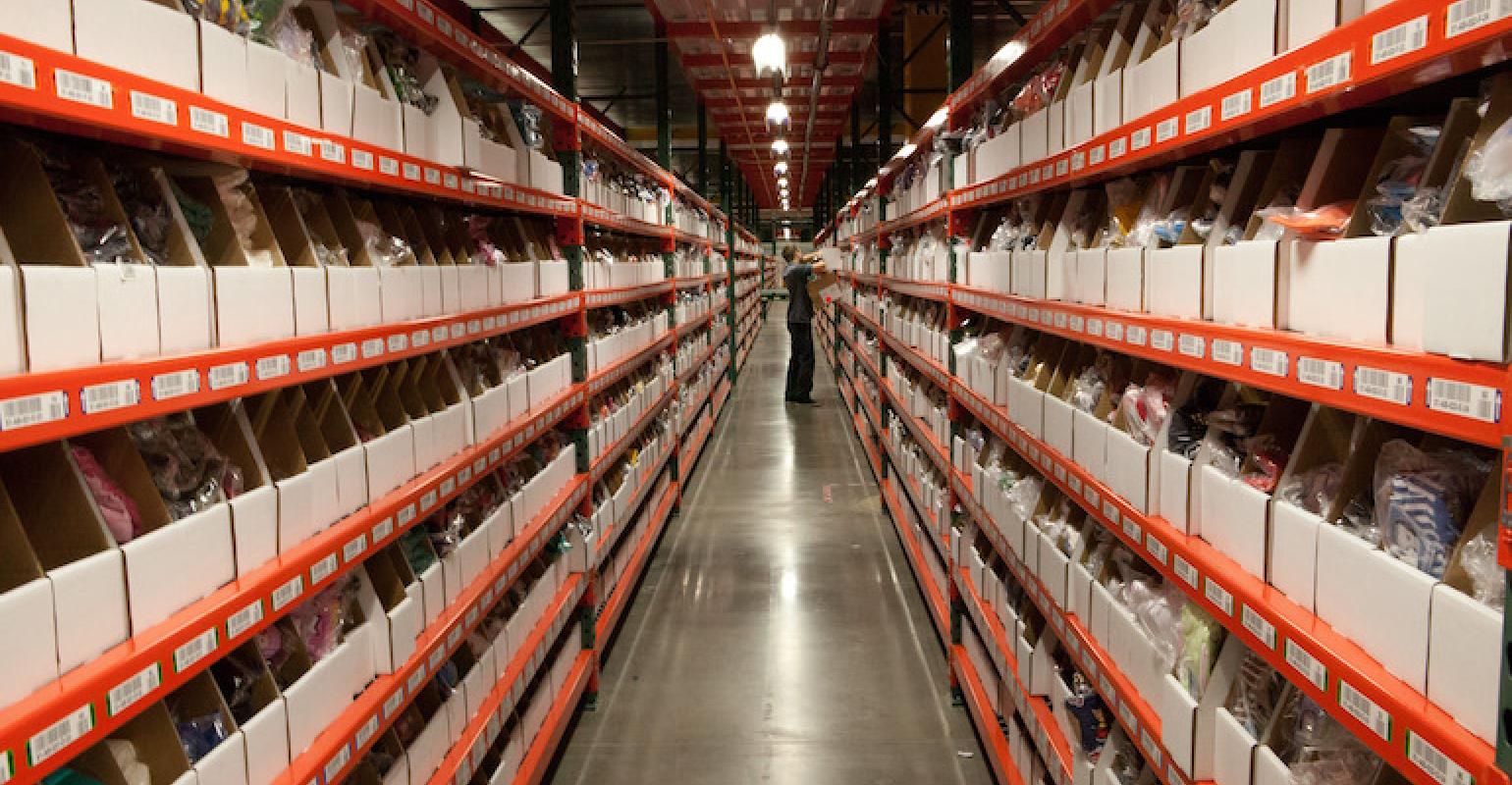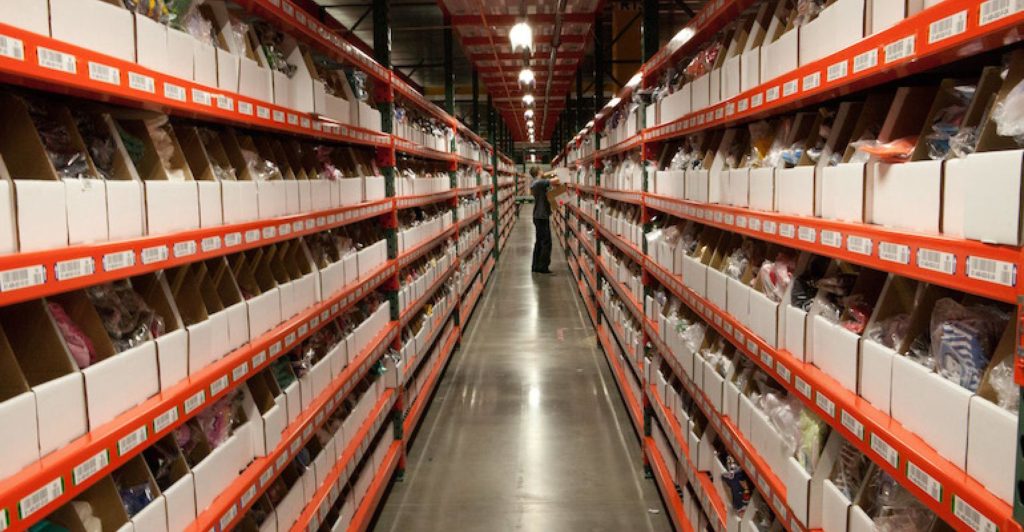 Type of Services
The fulfillment center receives, processes, and ships orders to customers. It often provides more services besides storage.
In contrast, a distribution center is a way-station in the wholesale part of the supply chain. It has fewer services than fulfillment centers, excluding kitting and custom packaging services.
Size of Orders
Most fulfillment centers tend to handle smaller orders. Their main businesses are business-to-consumer transactions.
In contrast, distribution companies deal with larger orders. They focus more on business-to-business customers like eCommerce stores.
Delivery Times
In general, fulfillment centers can deliver fast for your shipping needs. They can reach your customers in as fast as two days.
Distribution warehouses often ship in bulk to save costs. Hence, you'll need to expect a longer time to ship.
Fulfillment Center vs Distribution Center:How to choose?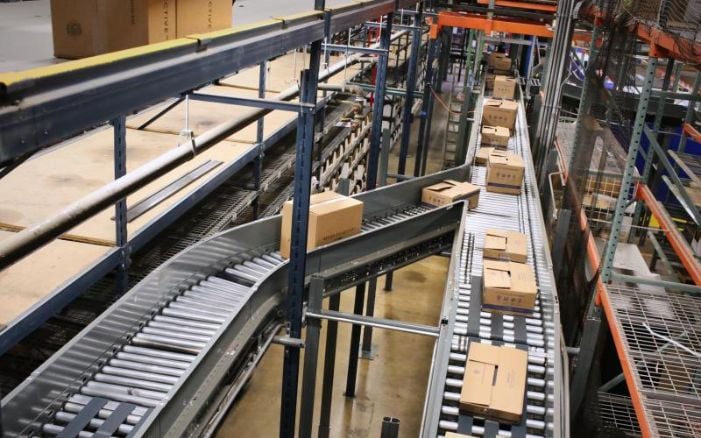 Choosing between distribution or fulfillment centers is crucial based on your needs. The following factors can affect your decision:
Size of Your Company
You may not need a large fulfillment center if you are new to the business. You could get by with a small distribution center until your business grows.
But as your business grows larger, you may consider engaging them. Ensure you find a company that provides the order processing services you need.
Type of Products
Suppose you're selling something large or bulky. You will need a fulfillment center that has the space to store and ship those items. You can also check for the value-added services available for your products.
Shipping Needs
Suppose you have a large number of items or articles to ship. You will need a fulfillment center with the shipping capacity to handle your volume.

A smaller distribution center may be more than adequate if you only send a few things each day.
Budget
Both centers can be expensive to rent or lease. So, you need to make sure you have the budget to cover the costs.
The distance between the distribution or fulfillment center and the customer also matters. The closer it is, the faster your products will get to your customers.
You should list your needs and wants to aid in your selection process. It will help you find the best third-party logistics services for your eCommerce companies.
SAFE + EASY Importing from China
We do the hard work in China, so you don't have to: Product sourcing, quality control, shipping, and more.
FAQs
1.Are the fulfillment centers and the distribution centers the same?
No, they are two different things. The fulfillment centers handle processing and shipping orders to the end consumer. 
The distribution network is a way-station in the wholesale part of the supply chain. It sorts the products and distributes them to retailers and dealers. 
2.Which is better, the fulfillment center or the distribution center?
It depends on your eCommerce business or company. If you are a retailer, the distribution service is a better choice. The fulfillment center is ideal if you are a wholesaler or sell products to retailers.
3.What is the primary difference between fulfillment and distribution centers?
The professional fulfillment center operates processes and ships orders to the end buyer. In contrast, distribution warehouses do not process order
What's Next
While some similarities exist, the fulfillment and distribution centers also have differences. You should know their pros and cons before deciding services you need.
Fulfillment centers have a more hands-on and individualized experience with your orders. In comparison, distribution centers are better for ample storage though more expensive.
Do not hesitate to consult us if you have any questions. We would be happy to help. Customer satisfaction is our priority.
We are sorry that this post was not useful for you!
Let us improve this post!
Tell us how we can improve this post?