Manufacturing is the process of converting raw materials into finished goods. As experts, we have discovered that the manufacturing business is one of the economy's most significant sectors.
The information provided in this article is from the point of view of our team of professionals, we know what type of manufacturer our client needs. Manufacturers business is one where products that we use on a day-to-day basis are created. They are also known as manufacturers, producers, or fabricators.
Let's dive deep into knowing what the manufacturing business is.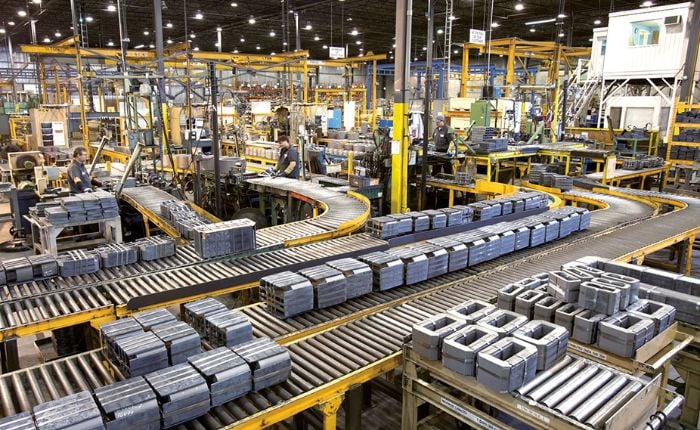 What is Manufacturing Business?
Manufacturing businesses are the backbone of any economy. They deal with using raw materials, components, and parts to create finished products. These products are then sold to consumers, manufacturers, distributors, or wholesalers.
Businesses that function in the production and distribution processes use machinery. These machines can work through computer software programmed for specific manufacturing tasks.
Types of Manufacturing Business
Manufacturing businesses are becoming more and more common in the world today. There are many different manufacturing-related businesses, and they all have their niche. A few of them are:
Clothing and textile: cotton and wool convert into textiles or garments. The execution takes place via manual labor or machine, depending on the garment made.
Food manufacturing: using raw ingredients to create finished food items like bread, vegetables, etc.
Petroleum and chemicals: involve the extraction, refining, and marketing of petroleum products.
Electronics: utilizes inputs like plastics and metals to manufacture goods like electronic devices. Metal manufacturing, wood, paper, leather, and plastic. These are also some of the leading manufacturing businesses with tremendous growth potential.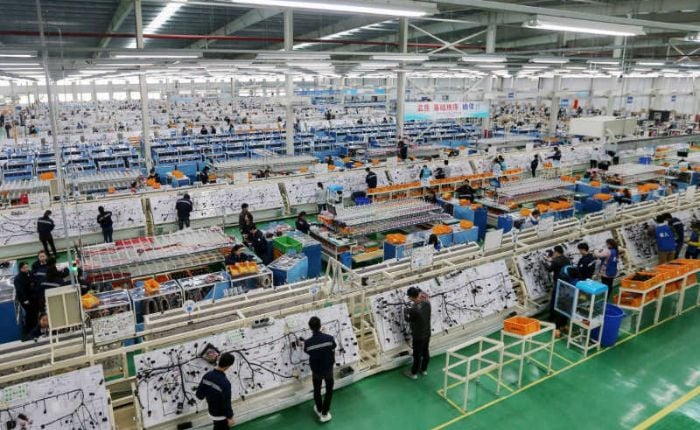 Advantages of Manufacturing Business
A manufacturing business is more likely to have a good profit margin than a service-based company. The reason is that these businesses can produce many goods in a short time frame. Some advantages are:
They have a low start-up cost and can scale up with the right tools.
Companies can have better control over the quality of the manufacturing process.
Manufacturers' business product-to-market time is shorter than in other industries.
Increased customer satisfaction as they can create custom-made products according to their needs.
It allows them to produce goods at lower costs and increase efficiency.
How to Start A Manufacturing Business?
Are you interested in setting up your own manufacturing business? Are you passionate and eager to start your journey as a small business owner? Making your dream into reality may need energy, time, effort, and capital. Are you ready to give it your all? If yes, then follow through the steps below!
Step1: Market Research
The first step in starting a business is to know what you want to manufacture. You should gather all the necessary data about the trends. Consider consumer demand, how competitive the industry is, and what you need to do to succeed.
Make sure you have the right skills and knowledge to run a manufacturing business. You will need to know how to use machines, tools, and software. Understand how you can use them in the manufacturing industry.
Step 2: Determine Your Business Idea or Plan
Your business ideas could be making and selling reusable bags or coffee grinders. Remember that it's not about the product you're making but the audience you'll be targeting.
To get started, it's essential to know what type of business you want to run to narrow down your options. Second, you will need to develop a business plan that outlines your company goals. This plan should include:
Production layout or flow chart.
Step 3: Design Your Business Name and Logo
The name and logo should convey the purpose of the business in a way it attracts customers. Plan out your production process, what materials it will use, and what region it is in before creating the correct business name.
Step 4: Fund Your Business
Investment is crucial to starting any business, even if the products or services are not costly. Calculate the amount of money you need to start your business and plan all expenses to move ahead.
There are various ways to attract funds for your business. Your family, savings, friends, or crowdfunding can be your main sources. Search the different ways you can get funds by searching online or interacting with companies that do the same.
Step 5: Start Your Business
This is where all your ideas and plans will take shape. You may start manufacturing the product you wish to sell and market.
Marketing your manufacturing company can be hard. You might not have the resources of large corporations. But, there are ways to advertise your small business without spending a lot of money on marketing.
You can use email marketing and SEO practices to gain organic reach, high ROIs and gross margin.
Looking to find a reliable Chinese supplier?
As the best China sourcing agent, we help you find factories, get competitive prices, follow up production, ensure quality and deliver products to the door.
Examples of Manufacturing Business
The manufacturing business is tricky, but it's not impossible to succeed. Here are some of the best ten manufacturing business ideas:
1. Michelin – Automotive and rubber production.
2. Ford Motor Company – Automotive technology.
3. General Electric – Power production.
4. Nestle – Food and beverages.
5. Exxon Mobil – Petroleum and fuel.
6. Pepsi Co. – Food and beverages.
7. HP Inc. – Computer technologies.
8. Under Armour – Textile and clothing.
9. Apple – Electronics.
10. Cardinal Health – Pharmaceutical.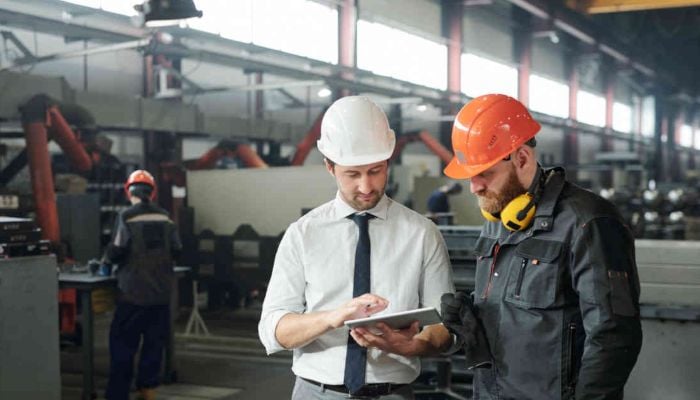 FAQs about Manufacturing Business
Is manufacturing a profitable business?
A manufacturing business can be profitable. If it has low production cost and high selling price, then yes. If not, profit-making gets difficult. 
How much does it cost to manufacture a product?
The cost of manufacturing a product is the sum of all the costs associated with its production. This includes labor, raw inputs, and overhead. It depends on the intricacy of the product and its features. It also depends on what type of industry it's in. 
What are the challenges of a manufacturing business?
Managing inventory, keeping up with technology, and finding a skilled workforce are challenges.
What are the three types of manufacturing?
The three manufacturing production processes are: 
1. Make to stock: where goods are available in large quantities.
2. Make to order- where the product takes shape on demand for a specific customer.
3. Produce to assemble (MTA)- involves gathering the products from other manufacturers. 
What's Next
The manufacturing sector is one of the most critical sectors in any economy. The production starts with raw materials and ends with finished goods.
There are many benefits of this business that you can take advantage of. Of course, there are some risks and drawbacks. But small businesses can flourish if the right amount of effort and capital is there.
If you have any problems related to your new business, you can visit our service page and find easy solutions with a single click.
We are sorry that this post was not useful for you!
Let us improve this post!
Tell us how we can improve this post?