China Import Agent Service
Product Sourcing
Our professional sourcing agents will assist by relieving you from the complex purchasing process.
Quality Inspection
We offer a variety of personalized quality inspection services based on your needs.
FBA Prep Service
We offer this service to assist you in better preparing before you start selling your products.
FBA Shipping Service
We provide a variety of logistics solutions in addition to our conventional shipping methods.
Ready to get started?
Contact us today to source your new products and grow your business.
---
How We Work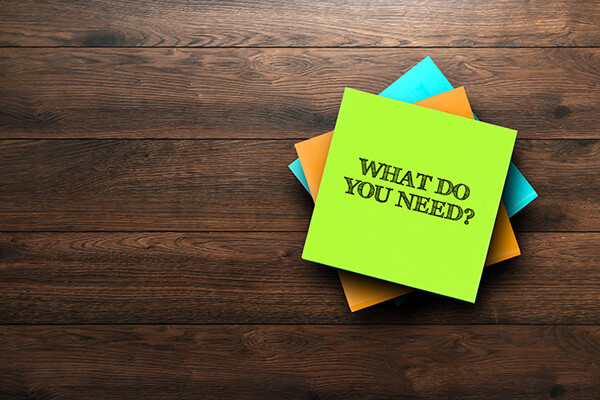 Step 01: Tell Us What You Need
You can contact us via [email protected]leelinesourcing.com or join our online-chatting, our "1 on 1" customer service starts when we get your request with details of products you need.

Your assigned customer representative will contact you within 8 hours and he/she is responsible for your sourcing till you get the products.
Step 02: Get The Quotation In 24-48 Hours
Our buyer will start the sourcing, clarifying scope of manufacturers, suppliers and sub-contractors, Cross-check prices, make basic supplier verification, you will get a sheet with 3-5 supplier quotations. Sample will ordered (optional) and send to you for evaluating.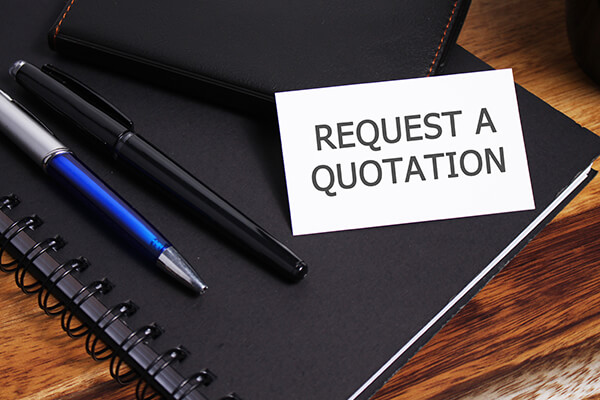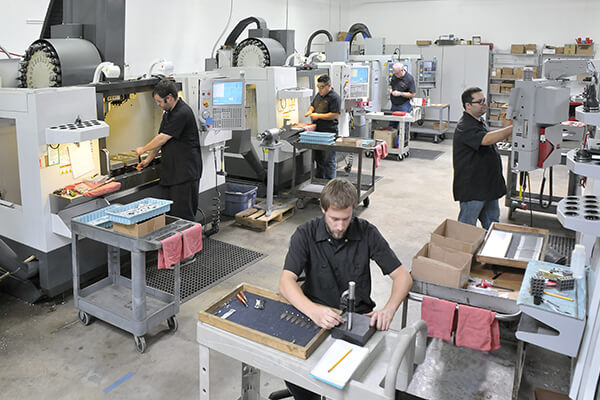 Step 03: Contact And Production
After you confirmed the sample and choose the final supplier, we will secure the agreed terms and negotiate terms of payment, delivery time, packaging, labeling, and Specify manufacturer's quality assurance commitments. Then we start the massive production.
Step 04: Inspection, Payment And Shipping
We will follow the whole process during production. Our weekly status report ensures our clients to get the most updated status and everything is under control and on schedule.
You can pay the supplier directly or for some supplier they prefer in getting RMB, We can pay them on behalf of you. We will do final quality inspection before the supplier send out the goods.
---
China Import Sourcing Agent Guide
Every business person wants high profits and always looks for vendors to buy the stock at extremely low prices.
For the last two decades, China has served as the World's factory and produced every type of product. China is manufacturing goods from needles to ships.
The low labor costs and immense labor force in China reduce the production cost of products.
So, these meager prices and large-scale manufacturing are beneficial for most traders in the World.
No doubt, you can buy cheap products (such as clothes, toys, shoes, electronics, and other items) and can earn a profit after reselling them.
Import/export is not that easy when it happens internationally, especially for a new person.
But for a Chinese sourcing agent who is an expert in business dealings, all these things are easy.
Now, if you want to import products from China to increase your profit, a good China Import Sourcing agent is your best choice.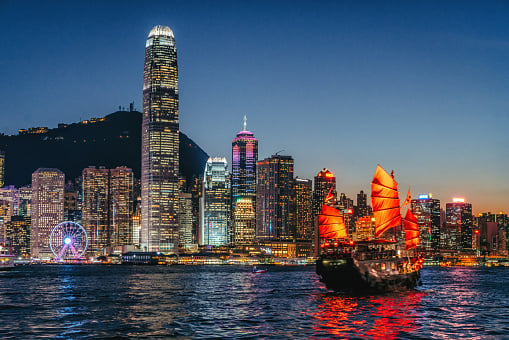 What is China Import Agent?
No doubt, you can buy cheap products (such as clothes, toys, shoes, electronics, and other items) and can earn a profit after reselling them.
Import/export is not that easy when it happens at an international level, especially for a new person.
But for a China sourcing agent who is an expert in business dealings, all these things are straightforward and easy.
China import agents are specialized professionals who import and provide the materials in bulk to clients all over the world.
They will help you in finding and evaluating the products, quality checking. Then from storage to shipping, they will be responsible.
Agents help you to find the products at a very low price.
A good agent have a perfect business sense; they know very well from where to get products at a low price. They can also work out to provide discounts, and this can save the money of clients.
As they are working at the international level, Chinese import agents are very specialized in tariffs, import/export, and tax issues.
What Does A China Import-Export Company Do?
The trading companies do not produce the goods. Instead, an import/export company finds the foreign traders.
It connects them with a domestic company so that they can sell/purchase the products.
The import/export company collects the deals with trading companies, hires distributors, creates marketing materials, arranges shipping services, and saves shipping costs.
A trading company does not produce any goods; instead, they source a large number of products to and from other factories.
They can offer you a variety of products and assure products of good quality.
Also, they can provide you an easy way to all the factories, which are challenging to find as you cannot see all the companies on Alibaba.
The import-export companies offer you their expertise to make all the dealings according to rules and regulations.
They have networks to identify the producers and suppliers.
In this way, they make a pool of domestic and international traders, which can help you in promoting your business.
China import-export companies understand the customers better than the producer; therefore, they are more likely to sell your products.
Most Chinese companies try to trade for small manufacturers who do not have expertise.
Why Need Import Agents in China?
International business plays a vital role in the survival of all countries.
As one country/region has to supply products/goods that are required by other countries/regions.
Due to technological advancement, international trade has become more and more manageable, rewarding, and profitable.
On the other hand, the chance to cheat is always present there. You are aware of players, but you have to take a swim into the trade channel.
So in this way buyer has to order a few samples to test the quality of products.
In addition to its buyer and seller want to follow a secure and safe pathway.
It is a wise choice to take help from an agent. You can get business guidelines, market info, price of products from China import agent.
It is not that simple, and you can face many issues regarding the purchase of products, shipment, and other regulations.
So that's why you will need a sourcing agent.
What benefit a good import agent can bring to you?
There are several reasons for using a sourcing agent in China. These are listed below, along with a brief explanation.
Here are the benefits of hiring China sourcing agent: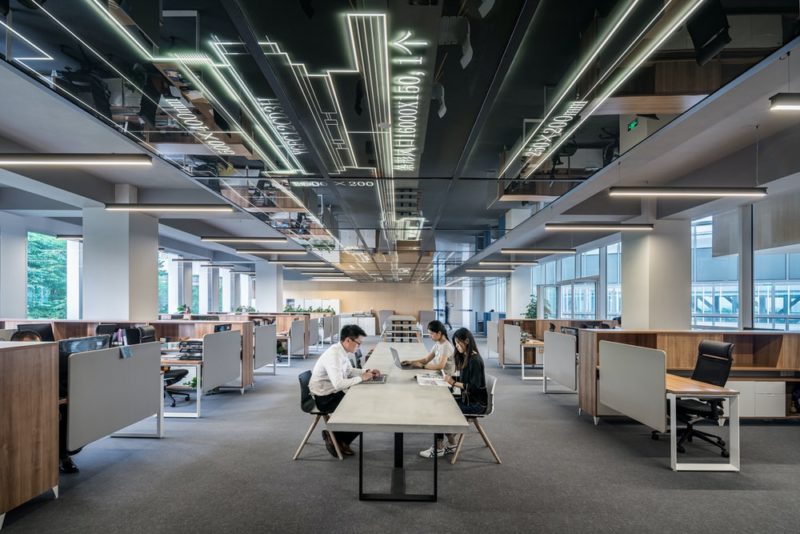 1. Expert Advice and Support:
A sourcing agent in China gives you the best advice according to your business because they are the locals of China and know about the ground realities.
Moreover, a sourcing agent provides support for your business at every step of product sourcing.
2. Local Knowledge and Guanxi:
Guanxi is a term that means "Connections" or "Networking."
For running a successful business, having meaningful connections is a must.
An experienced China Sourcing agent has a strong network in the local marketplace which proves beneficial to your business.
3. Find the right supplier:
Finding the right supplier for your business is tiresome.
Because the right supplier guarantees high profits and good quality products, it will be difficult for you to find the right supplier in China because of language barriers and other limitations.
So, a sourcing agent can also help you in this regard.
4. Minimize the risks:
If you are going to do business deals in China for the first time, it may be a risk that you fall prey to some type of fraud.
So, as a precaution, you can ask your sourcing agent for verification and audits of suppliers.
5. Negotiate like a Pro:
Negotiations in business dealings are the key to success.
You can do good negotiations if you know other people better or have a grip on the knowledge of related products.
A competent China Import agent can also do negotiations on your behalf that brings great success to your business.
6. Build Strong Relationships:
Networking and Connections are very vital in any business to establish.
A sourcing agent can act as a communication bridge between you and your suppliers.
Hence, it creates a strong relationship with other business people, which plays a role in your success in the future.
How to find Chinese import-export agents for importing goods?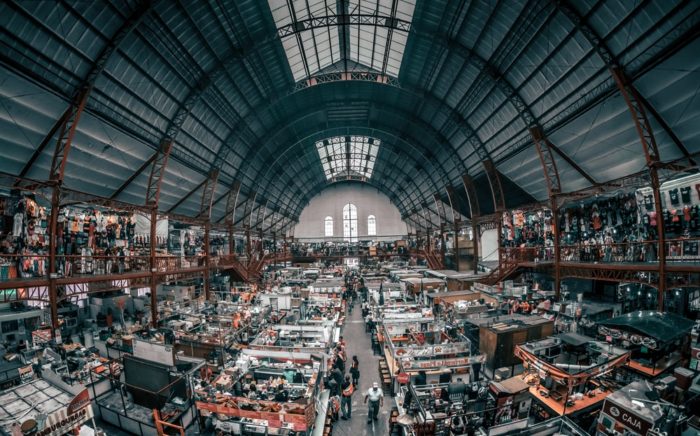 You can find Chinese import-export agents online. There are a large number of professionals available to guide you and help you to export materials from china.
All these experts have many local Chinese employees who handle your projects efficiently.
You can find many Chinese import agents such as Jing Sourcing, Meeno Group, Sourcingbro, LazPanda, and Foshan Sourcing, etc.
Otherwise, you can find them all on the internet, provide them all the necessary information regarding sour products.
They will help you to find the best supplier at a reasonable price as they have approached at the domestic level.
Looking for the Best China Import Agent?
Leeline Sourcing helps you find factories, get competitive prices, follow up production, ensure quality and deliver products to the door.
Do I need an import license to buy goods from China?
Export license, also known as the export permit, is required if you want to export from china.
It is issued to the companies by China's Ministry of Foreign Trade and Economic Cooperation.
And almost all the trading companies have their import license.But these export permits are required by the Chinese companies if they want to sell goods outside China.
The foreigner buyers are not required to obtain the import license.
In the past, it was not compulsory to have an export license due to several reasons, for example, bureaucracy and its cost.
But now things have been changes, and clients prefer to deal with the ones having a license
As license assures a secure deal, and if you do not have a license, there is less chance to deal with the international market.
What documents do I need to import goods from China?
You will need to fulfill some formalities and documents before you start your business with China.
You will have to collect and provide the necessary documents to the custom.
Depending upon the region, the list of documents may vary, but the following are the needed documents in international trade.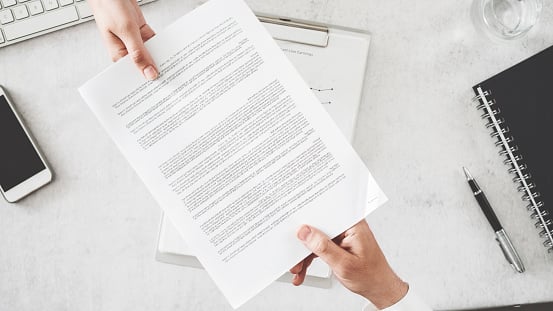 It is issued by the exporter. It is used to get the declaration from the custom.
It is just like a permit that allows you to export the materials at the international level.
As the commercial invoice is checked by the customs, if there will be an issue, your goods can be withheld, and you can face a significant loss.
Bill of Lading (B/L, BOL)
It is issued by the shipping company. Bill of lading provides detail of shipment of goods, titles of products, and carrier. It is used as proof of the customs.
It can also be used by the seller so that he can execute the letter of credit. The buyer can use it to pay off the contract.
Air Waybill is issued by the airline and is used as proof to show that goods were transported.
Air waybill has a serial number that is used to locate the shipment.
Packing List (Waybill, Shipping List)
You can get it from the shipping company. The packing list contains the detail of the goods which have been shipped.
It also includes packing information and can be used by all parties to know the aspect of the content present in the bags.
This document is prepared by the exporter.
It includes the detail of shipment, such as several products, their features, and specifically the final cost.
This certificate is provided by the exporter. It is a proof to show that all the goods of shipment are produced in a particular country.
This document explains the place of production and depicts that the products have been transported after an agreement.
You can get this document from national CITES Management Authorities.
This certificate is needed to show that the goods have carried after the permission of international wildlife protection regulations.
If you are importing any product from the cities list, you will have to get a permit from CITES. Otherwise, all your products can be confiscated.
Import/Export Declaration
The import/export declaration is issued by the importer/exporter.
It is a list of import-export goods and is required by the customs office.
The import/export declaration can be varied depending upon the particular office.
You can obtain CE Certificate from the notified bodies, and their list is available on the internet.
This document is not required in every case.
Sometimes the producer can also clarify the products, but in some situations, the quality checking procedure is needed.
Single Administrative Document (SAD
This document is prepared by the importer. This form is available on the internet.
The only administrative document is required for a declaration from custom in various countries, e.g., Europe, Norway, Switzerland, and Iceland.
Fumigation Certificate (SAD)
You can obtain this certificate from the custom of your own country.
It is used to clarify that all the edible products, e.g., cereals, pulses, oilseeds, vegetables, and wood packing, have been disinfected.
In China, it is Entry-Exit Inspection and Quarantine of PRC.
Fumigation is a necessary process so that the food items can be prevented from insects and other pests.
How to import goods from China?
Follow the given steps to import the goods from China.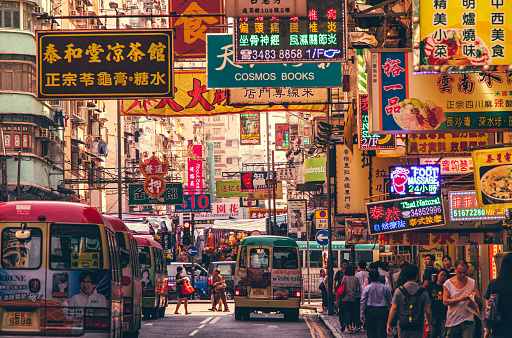 You must try to order the goods from a well-reputed manufacturer. You can follow the reviews of suppliers to get a good sourcing agent.
Otherwise, you have to make sure that you can export the product from China.
Further, you will have to confirm that there will be no need for any permit from the Chinese government. Once you have selected the seller, move to the next step.
After selecting your required product, you can make an order from the Chinese Company or factory.
You can take help from the Chinese import agent to ensure the product quality at the end of the production.
Choose the mode of freight, either air or ocean. Speed and volume are two very important factors regarding the shipment of goods.
Airfreight is a little bit expensive, but it will deliver your goods on time.
On the other hand, ocean freight is economical, but it will take more days than expected to deliver the goods.
Beside it, the volume and weight can also restrict your choices. You have to make a wise decision, keeping in mind all the factors.
At this step, you will be responsible for any kind of issue. So make sure that all the cartons have carton count, net and gross weight, and country from where it has been transported at the top of each carton.
Because after clarifying from custom, you will be able to enter the market.
Delivery of goods to the storage
After clearing from the customs, you will have to transfer all the goods to the warehouse, from where you can transport them to the market.
Now you can resell your items and can earn the profit.
Top 10 China Import Agents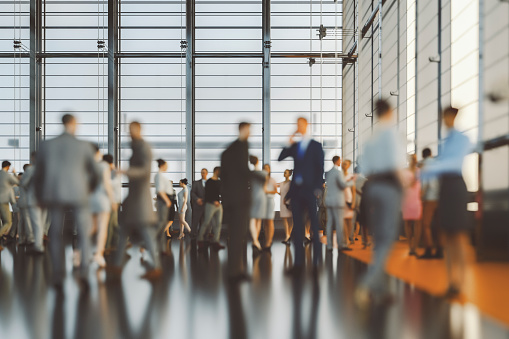 1. Leeline sourcing – Best China Sourcing Company with Quality Control
Leeline sourcing has experience of ten years for being a sourcing agent in China.
They are experts in exporting top-quality and standardized products at the lowest price all over the globe.
Best Sourcing Agent in China
Leeline sourcing keeps expertise in both small and medium businesses.
They are also ideal for E-Commerce, e.g., eBay, Amazon Sellers, and Shopify. Their quality control makes them the best China sourcing agent.
Their expertise as a China Purchasing agent also makes them one of the top sourcing companies in China.
2.Fami Sourcing – China Sourcing Agent
Fami sourcing agent provides assistance to beginners.
They help in sourcing from Chinese suppliers, production, and supply of the goods.They make private labeling and OEM easy for you.
Fami has a belief to turn your idea into a successful trade business as a sourcing agent.
This sourcing company is trained in providing you with a one-stop supply chain management from sourcing products to its shipment.
They also have strict quality control measures in their process.
3.Jing Sourcing – Sourcing Agent in China
It is considered to be the most professional sourcing agent in China.
They possess expertise in importing goods of good quality at a reasonable price.
At Jing Sourcing, there are almost forty professionals and Chinese workers who handle the projects. Their services also include product sourcing.
China-Based Sourcing Agent with Competitive Prices
They all help the customers who are looking for a sourcing company in Yiwu.
Their quality control makes them a good sourcing agent in China with competitive prices.
4.Dragon Sourcing – Sourcing Agent in China for Product Sourcing
Dragon sourcing is providing its services at a global level. It is the largest sourcing company in China as its offices can be found outside China too.
Due to their international footprints, they can provide you with alternatives for economic countries with various suppliers.
Their quality inspection is top-notch, and this makes them a reliable sourcing agent.
Sourcing Agent with High Standards
Dragon Sourcing is one of the sourcing companies that holds quality control and product sourcing to a high standard.
This makes them one of the best China sourcing companies.
5.Foshan Sourcing – Professional China Sourcing Agent
This sourcing agent company is situated in Foshan, and they have been working for more than ten years.
It is a well-reputed sourcing company with a specialty in ceramics and materials.
Team & Speciality of this Chinese Sourcing Company
This sourcing agent team comprises different cities for famous businesses, such as Chenghai for toys, Zhongshan for lights, Chaoyang for underwear, Foshan for ceramics and furniture, and Chaozhou for sanitary wear.
6.Sourcing Bro – Sourcing Company
This sourcing agent is situated in Shenzhen city of China. It is an attraction for clients from all over the World.
They provide a variety of products to their customers from all over the globe.
Expertise of this China Sourcing Agent
The founder of this China sourcing agency has expertise in Shenzhen markets.
Sourcing Bro is one of the best Chinese sourcing agent with reliable quality inspection.
7.Baysource Global – Sourcing Company
This sourcing agent company is situated in the USA, and its headquarter is in Tampa, Florida.
They provide many facilities to the customers of the United States. They serve as the sourcing agents of China for the buyers and sellers in the US.
The company facilitates the customer in identifying the goods, searching the manufacturer, and shipment goods.
Experience and Scale of this China Sourcing Agent
This sourcing agent company has an experience of more than ten years. They have almost thirty-five workers in China as well as in the United States.
They conduct factory audits which make them a competent China purchasing agent.
8. B2c Sourcing Company – One of the Best Low Quantity Chinese Sourcing Companies
This company provides a sample forwarding service, enhancing your profit and reducing the effort to forward the sample from China.
This sourcing company deals with the customers searching for samples in low quantity.
9.Lazpanda sourcing – Sourcing Agents with Product Verification
This company has been working for the last five years.
They try to help out the small businesses to find products from China at the international level.
They can offer you inspection and verification of products, shipping services, and business travel guides.
10.Keen sourcing – Sourcing Agents for Overseas Shoppers
They are one of the finest sourcing agents in China.
They are experts in guiding small enterprises in locating a trustworthy supplier.
Sourcing Agent in China Providing Quality Products
They provide their services to overseas shoppers to find the required products from China.
This company will assure you of the excellent quality of products at an affordable price as your Chinese sourcing agent.
How Leeline Sourcing Help You import from China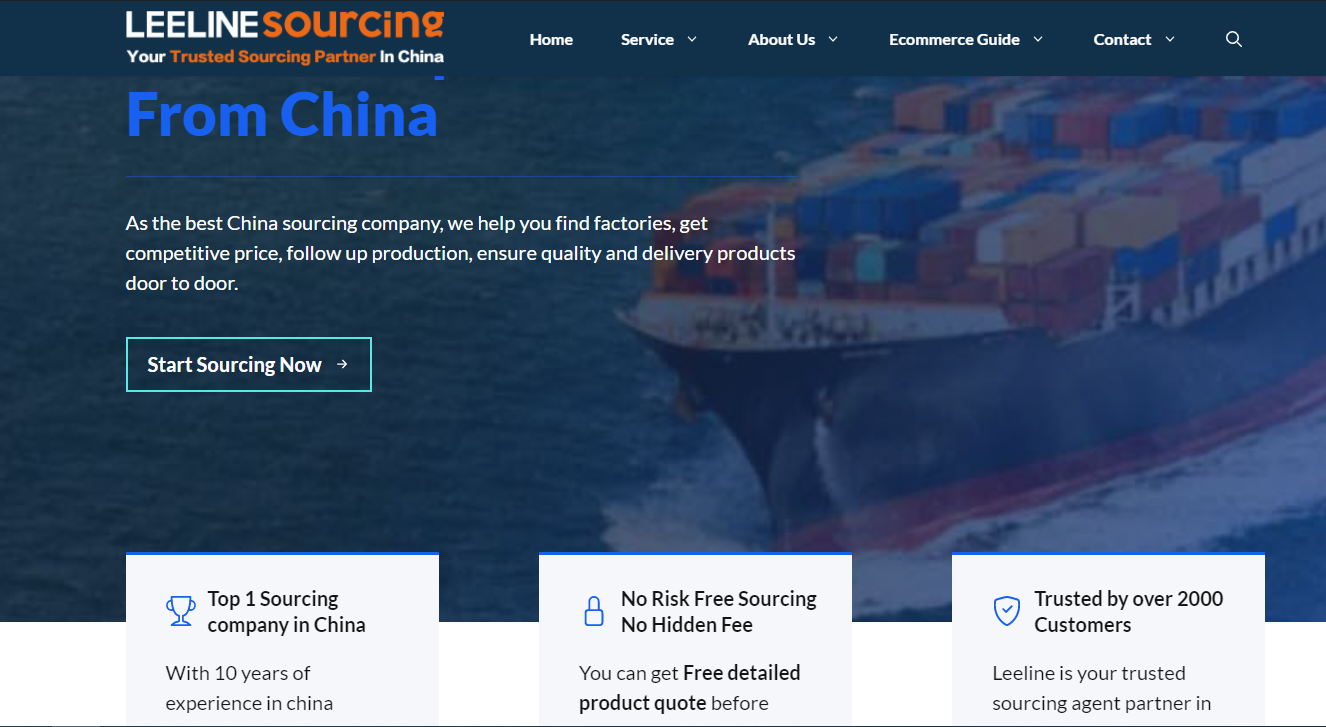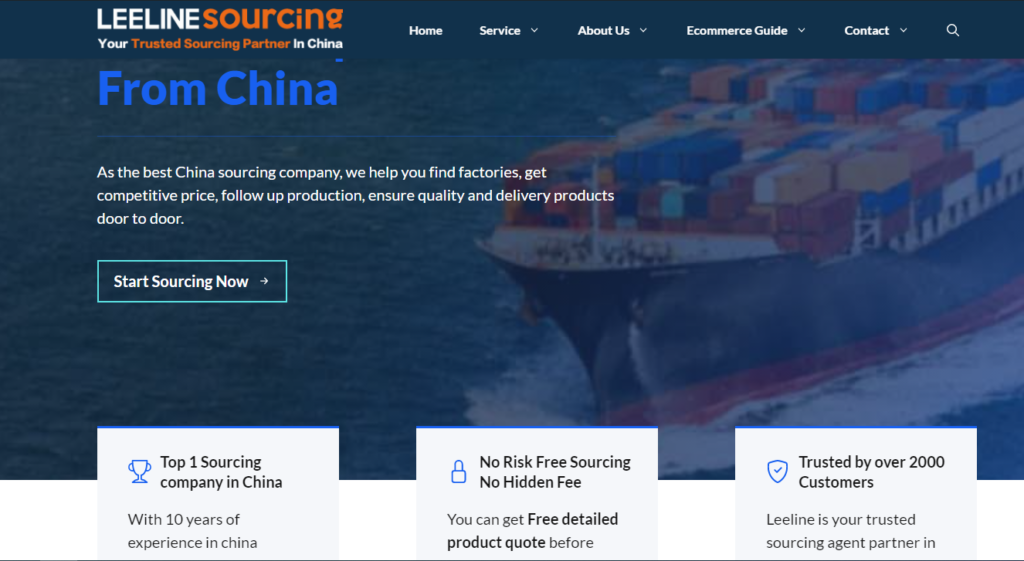 Leeline sourcing is growing and is becoming the most popular sourcing company day by day.
It is the first Company to offer sourcing services.
Buyers enjoy complete import services here, such as sourcing, factory audit, quality inspection, and shipment.
After receiving the queries from the customers, the purchasing agents of Leeline sourcing try to find a suitable seller or producer.
Leeline sourcing tries to provide support to its customers in finding the right manufacturer. They also try their level best to get the right product at the right price for their customer.
Leeline sourcing takes into account the needs and demands of the customer and then provides them the solutions.
They are dealing not only with bigger importers but also with medium and small businesses. They assure you a trustworthy business partner and cannot disappoint you.
They also provide you free services until you find the right supplier.
Also, they provide their other services like OEM, ODM, package designing, sample consolidate, product development, logo prints, and factory audits.
Final Thoughts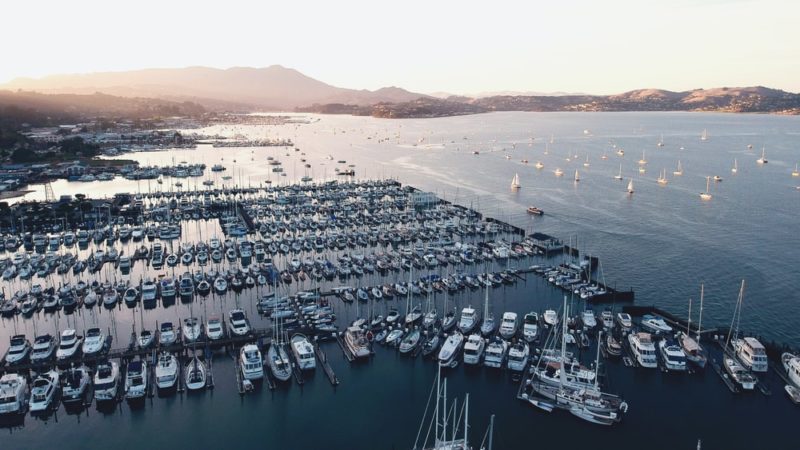 Chinese sourcing agents are the foundations of any China sourcing company. They help in product sourcing, supply chain, factory audits and have a keen sourcing sense.
The Chinese market employs these sourcing agents in respective sourcing companies.
Sourcing companies collectively provide supply chain, product sourcing, and other services. Some of these have factories with a proper production process.
The role of a China import agent has been explored in this article. An expert Chinese sourcing agent is required for practical business dealings in China.
The agent purchases goods from a domestic or international supplier.
After that, the China sourcing agent packs, dispatches, and trades the items on his own.
If you need sourcing agents to help you with your business operations in China, a few companies provide this service. I hope that this post has assisted you in finding a good sourcing agent in China for your company.
With China global sourcing solutions, you are bound to find a fit for your needs.
We are sorry that this post was not useful for you!
Let us improve this post!
Tell us how we can improve this post?