Purchasing agents are critical members of the eCommerce company. They buy goods and services while maintaining the proper supply, quality, and costs.
These purchasing agents have many responsibilities. It includes developing budgets, negotiating contracts, managing suppliers and vendors.
Besides, they are also responsible for analyzing market conditions. It ensures competitive pricing strategies, order taking, and follow-up procedures.
With good skills, purchasing agents could improve the purchasing process of a company.
This article will share information about purchasing agents and possible risks with them.
Let's get started!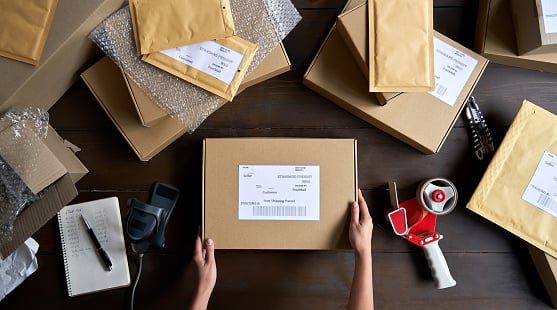 What does a purchasing agent do?
When choosing suppliers and goods, purchasing agents look for certain criteria. It includes price, quality, availability, dependability, and technical support.
Procurement agents procure equipment, supplies, and services for a company's operations.
They examine vendors, negotiate contracts, and manage global supply chains with many vendors. In this case, they help identify the needs of other departments.
After finalizing, purchasing agents will handle the requisition process by finding competitive prices.
They also make sure that the company's spendings stick with budgets.
What skills does a purchasing agent need?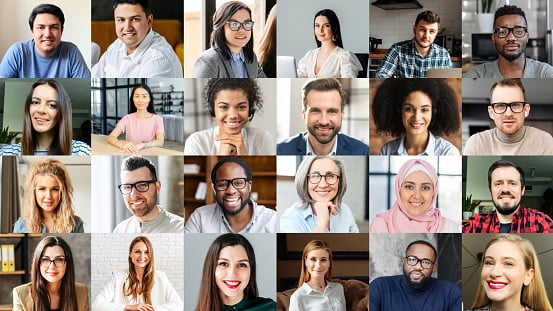 1. Excellent Negotiation Skills
A purchasing agent should have excellent negotiation skills. They need to be aware of pricing trends and have a technical understanding of the product. 
In the purchasing PROCESS, I have negotiated with Chinese suppliers many times. It can be about the PRODUCT price or the required quality. The results have been amazing.
It would be best to own the tenacity to conduct a thorough study.
Besides, persuasive oral and written skills are crucial to get the best deals.
With excellent negotiation skills, purchasing agents can make great collaborations. It can help to realize win-win outcomes for their companies and suppliers.
They can also get quality products and services at competitive prices.
2. Professionalism
A purchasing agent must be able to work under pressure and meet deadlines. They should also have the ability to handle complaints on time.
Besides, these agents assist customers with their professionalism and patient service.
3. Network and Identify the Best Supplier
The agent's responsibility is to discover the most suitable supplier for their company.
A single ERROR landed me at the wrong supplier. My whole product deals were canceled later on due to low QUALITY products. That is fortunate.
Purchasing agents network and build relationships in the industry. They will identify excellent suppliers to earn extra profits for the company.
4. Prepare Paperwork for the Orders
Purchasing agents are responsible for all the purchase-related paperwork. They create contract terms, prepare purchase orders, and generate financial reports.
A successful agent should have excellent writing and communication abilities.
5. Work on Timely Manner
A purchasing agent controls every stage of each transaction.
Time is everything for me. I know if I could save the TIME and get better progress in my business. You should learn about it well.
The record should be clear, neat, and correct. In this case, AI systems may manage all the paperwork on time.
6. Keen Eye
Competent purchasing agents can determine great prices and differentiate goods' quality.
Besides, agile agents always strive to make purchasing improvements. They solve customer issues fast and seek feedback.
Their past professional experience also allows them to highlight brand-specific resources.
It is an essential factor for better purchasing decisions.
7. Understandability of the business
A purchasing agent must balance quality with pricing. They need to keep an eye on ongoing deliveries to ensure vendors meet quality standards.
Quality requirements are vital even if they are dealing with seasonal products.
Some certifications a competent purchasing agent must have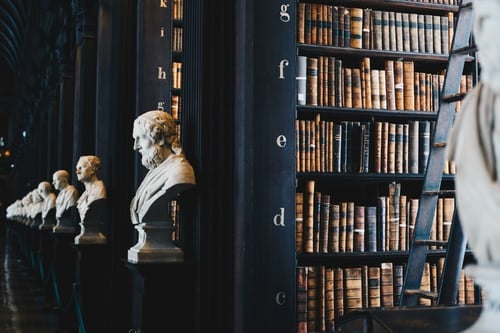 A purchasing agent must have a certificate in purchasing. They should also understand the business world well.
Besides, courses in negotiation strategies and management skills are crucial for career advancement.
Certified Purchasing Professional (CPP)
The Certified Purchasing Professional (CPP) program is for individuals with specific qualifications. They must show the ability to apply excellent purchasing and supply chain procedures.
In general, this certificate is compulsory for job applications in large team-oriented companies.
Purchasing agents can either be part-time or full-time associates after getting this certification.
Certified Professional in Distribution and Warehousing (CPDW)
This program covers distribution, inventory, logistics, and warehousing topics.
Professionals in this sector are expanding fast in the US and worldwide. They must undergo training in all job aspects and follow the appropriate processes.
Certified Professional Purchasing Consultant (CPPC)
The Professional Purchaser designation (PP) is not enough in certain scenarios.
It is especially when the purchasing agent instructs others outside their employer. This procurement badge requires the CPP.
A diploma or a bachelor's degree are also considered for hirings purchasing managers.
How much does a purchasing agent earn?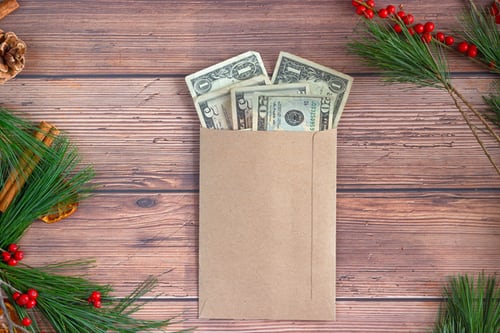 The typical Purchasing Agent salary in the United States is $63,723 as of November 29, 2021. It ranges from $54,084 to $75,099.

Salaries vary depending on various factors. For instance, education, certifications, different talents, and years of working experience.
According to the BLS, purchasing agents' salary estimate in 2010 was $52,110. The top ten percent could earn more than $88,870 per year. In contrast, those in the bottom ten percentile may only make an annual income of up to $30,030.
Purchasing agents employed by professional organizations make a little bit more salary estimate.
Don't know how to purchase appropriate products online?
Leeline Sourcing helps you find the best products of high quality at an attractive price.
What risks will a purchasing agent meet?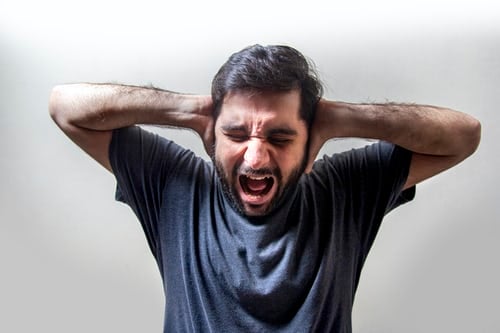 1. Lack of Transparency
It is crucial to have transparency in the supply chain. Without openness, companies might face unmatching products with their requirements. This issue will lead to a waste of time and money.
It could also cause other problems to several departments in companies.
For instance, delayed products could affect the sales and marketing departments' schedules.
That is where I check about the supplier. Get the ACCURATE DATES. And be in contact to know the REAL-TIME PROGRESS.
2. Uncontrolled Spending
Wrong, rush, accidental, or rush orders will lead to loss of budget control. It will affect the inventory records and financial process.
I suggest keeping an EYE on your total budget. If you have $10k for purchasing products. Do everything in the GIVEN BUDGET.
The company budgets and procurement strategy will also get impacts.
As a result, companies might need to cut their budgets on other departments. They could also face revenue losses.
3. Unreliable Data
Choosing the wrong programs or platforms to manage data could be disastrous.
In this case, poor or no synchronization of systems will cause inaccurate data. The chaos in data could affect the precise and in-time buying decision.
It could then lead to overstock or a shortage of inventories. Related departments will also get stuck in processing their routine workflows.
4. Non-Compliance of Contract
It could take time to examine each contract term when there are too many suppliers.
Some of them might not conduct their obligations as agreed. The companies could be in an unfavorable situation in this case.
For instance, the manufacturers might not meet the quality standards or delivery time. It may lead to an unsmooth company process.
FAQs
What is the role of the purchasing agent?
A purchasing agent handles locating and purchasing goods for a firm to sell or use.
Their responsibilities include finding suppliers, researching products, services, and materials.They process purchase orders too.
These purchasing agents are professionals in outdoor industries. They are always ready to spend time outdoors.
What is a purchasing agent called for in job ads?
Purchasing agents act on behalf of another party to buy goods or services. Sometimes, job ads call them buyers or purchases in job ads.
The position might also describe them as purchasing administrator and procurement specialist.
What is a quality purchasing agent with accomplished employment history ability?
Purchasing agents or buyers are in charge of a company's inventory. They study the finest suppliers for the required items.
Then, these agents prepare and process purchases and verify deliveries. They negotiate pricing and quality standards with manufacturers.
What do purchasing agents do in purchasing?
Preparing sales orders and requesting bids for goods and services is part of this job.
They are constantly negotiating and executing contracts with vendors and suppliers. 
Besides, they'll need to analyze financial reports, pricing proposals, and other financial data. It is to determine fair prices for goods and services.
Final thoughts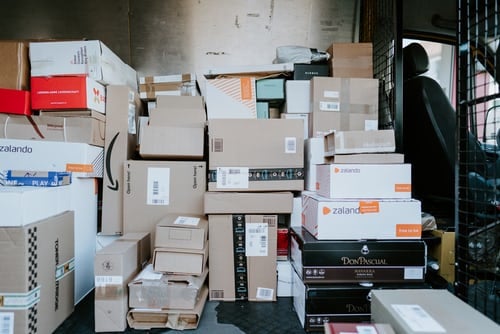 Top-notch agents make effective communication contracting support. They manage the supply chain by directing customers with established performance goals.
Besides, they understand the company's policy. Their independence in work could boost purchasing experience too.
These agents also often have customer experience and dealership specialists. With the knowledge of local laws and federal laws, they could ensure compliance with the law.
Hiring an excellent purchasing agent could be helpful, especially for a fast-growing company.
I hope this article shares what you need to know about purchasing agents.
We are sorry that this post was not useful for you!
Let us improve this post!
Tell us how we can improve this post?