The Request For Proposal (RFP) is the critical step in any procurement process. It's the buyer's document for the contractor, vendor, or service provider.
Acquiring the wrong vendor can be costly. 61% of CPOs (Chief Procurement Officers) believe that risk has increased. The RFP must be able to filter from multiple bidders, so only high-qualified ones remain.
With over 10 years of experience and thousands of successful high-quality manufacturing projects for clients, Leelinesourcing definitely has expertise in generating RFPs documents to find the best manufacturers that produce high-quality products with on-schedule delivery, to support clients' getting high profitability.
We will explain the process behind creating a high-quality RFP. You can get an effective RFP that attracts high-quality vendors.
Let's dive in!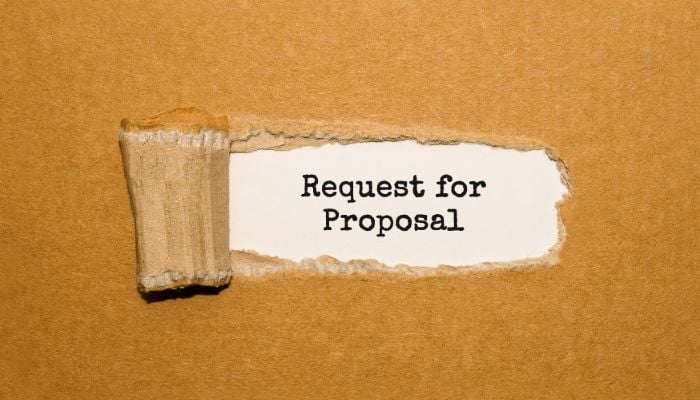 What is a Request For Proposal?
A good RFP is a document to attract all the vendors of goods or services. It is a formal document that contains the following components:
A mission or purpose statement for RFP.
A brief overview of the organization.
A list of the products or services that the organization needs.
A specification of the required quality, delivery, and price.
A timeline for the procurement review process.
An explanation of any bidding procedures that the potential vendor will follow.
The contact information for the purchasing department.
When Should You Use an RFP?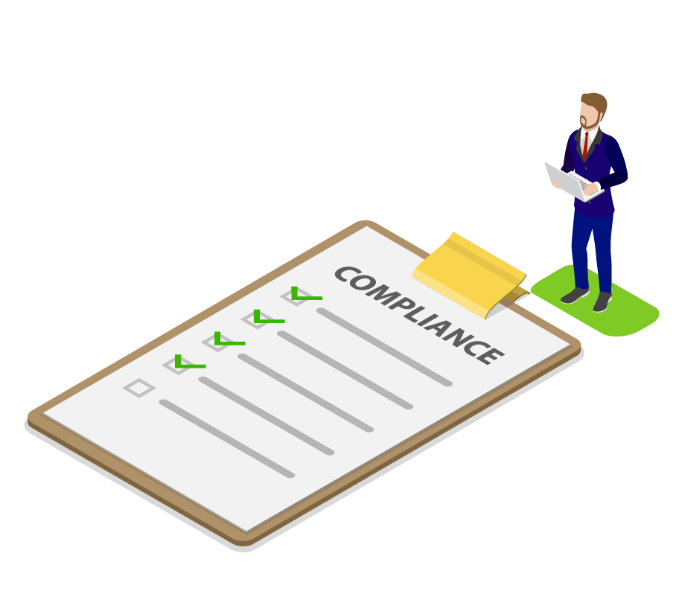 The RFP is the best way to get many bids from potential suppliers for the project's success.
You open up the bidding process to different vendors by issuing an RFP. It can help you get better deals and find the best fit for your needs.
If you are a start-up company, It is important to understand when you might need to use an RFP.
Here are a few scenarios that might prompt you to use an RFP:
You are looking for a new supplier or partner.
You want to increase sales or market your business.
You want to know what your competition is up to.
You want to learn more about your target audience.
You want to find out whether it would be workable to start a business in this industry or region.
Help calculate the costs and benefits of starting a business.
Why Do Organizations Create RFPs?
Organizations use Request For Proposals (RFPs) to buy goods, services, or projects. The most common reason organization use RFP is to save time and money.
If an organization contracts with the winning bidder, it can save time and effort. The winning bidder will have the right resources that the organization needs.
The RFP process can ensure that interested parties have access to the same information. This allows for fair and open competition, which is ideal when selecting the right vendor.
How Does the RFP Process Work?
The goal of the RFP process is to find the best vendor for the required products. The RFP project success if it saves time and cost in the process.
Steps you need to take to create an RFP:
Draft precise specifications of what you are looking for.
Create a competitive landscape so you can see what other companies are offering.
Issue the request for proposal RFP.
Track and compare the responses you receive.
RFP will have specific requirements that must meet by bidding vendors.
Getting the best proposal from your vendor is vital to the success of your business!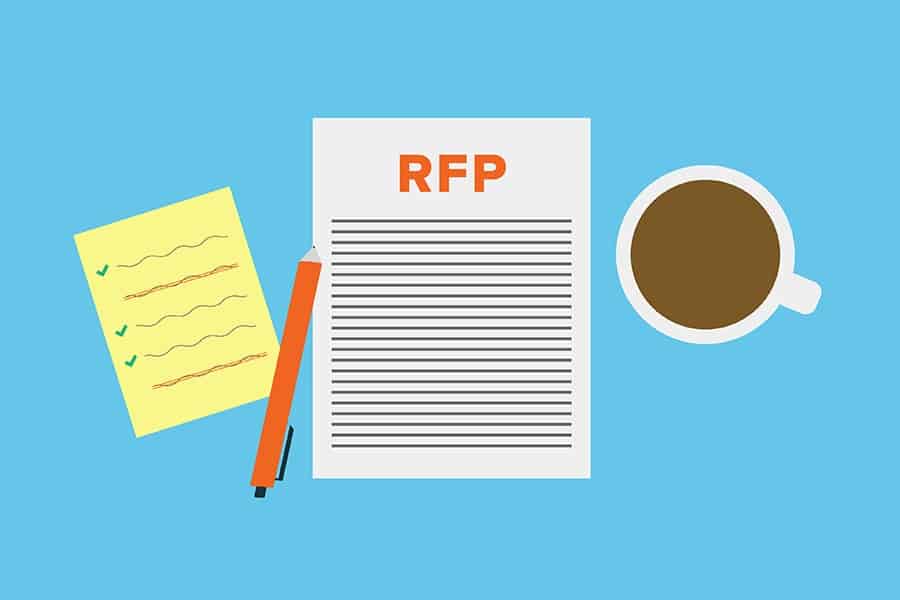 Benefits of a Request for Proposal (RFP)
Issuing an RFP will let you receive the proposal process from vendors and choose the best one.
RFP makes it easier to streamline the process and compare proposals.
RFPs offer some benefits for both buyers and suppliers, including the following:
Create a fair and open bidding process.
Find qualified and potential vendors.
Evaluation criteria for receiving proposals are RFP-based.
RFPs used to manage the procurement implementation process.
RFPs are easy to distribute via online formats, such as email and websites.
RFPs have deadlines and specifications, so projects have clear start and finish dates.
RFPs have detailed requirements, so you know what you need from potential contractors.
Thanks to systematic templates, you can create and distribute new RFPs with ease.
RFPs improved decision-making, increased efficiency, and better outcomes.
RFPs can guarantee of project is completed, because at final selection, always financial check-up vendors, ensure the remaining bidders have excellent financial health.
Looking to place an order with a new Chinese supplier?Are you sure they're reliable?
Secure your supply chain by checking your suppliers' ethical, environmental, social and manufacturing capacities for compliance through Leeline's Supplier Audit Programs.
RFP vs. RFQ vs. RFI
RFP is a business document used by companies to ask for proposals from vendors.
A Request For Quotation (RFQ) is a document businesses use to request quotations or prices.
An RFI is a document used by businesses to inquire about the availability of goods or services. It's like an RFP, except it doesn't include pricing information or proposals.
How to write an RFP?
Businesses use the final RFP to assess the best possible option for a specific project.
Businesses ensure the RFPs are professional, clear, and concise as a standardized process. Protect from potential conflicts of interest between the company and its potential bidders.
Let's take a look at some of the critical elements of a detailed RFP:
Name: Reflects the name of your company or organization
Number: Include the number when announcing your RFP
A Brief: A brief description of the RFP, background information, etc
Objectives: State the objectives, project goals, and criteria to check vendor proposals
Deliverables: Be as specific as possible when describing your project deliverables
Schedule: State facts and project deadline, including submission, completion dates, and contract terms signing
Budget: Include your target budget for the project
Evaluation Criteria: You'll list your evaluation criteria, best and final offer
Currently, many organizations buy an RFP software in providing the request for proposal RFP. Digital procurement replacing bidding with a paper-based system.
Examples & Templates of RFP
Find a sample of RFP from government agencies in this link U.S.Agencies for international Development (USAID). An RFP for the project with a budget of US$ 23 Million for five years.
The request for proposal RFP from the government agency has official RFP templates. The templates provide clarity and consistency for the government and the bidding companies.
When writing the templates of RFP, the following formal process is:
Senior management creates the RFP.
Legal, marketing, and procurement teams as business stakeholders. They review the RFP to ensure that it doesn't invite lawsuits or bad publicity.
The RFP should include a list of references and vendors who have used it in the past. It helps potential vendors know that the company has used this type of product.
The RFP should include a list of deliverables, including costs for each deliverable. So vendors can determine how much profit they will make on the project.
Include all necessary schedule time and information in the body of the document.
Use clear language that everyone can understand.
Ensure there is plenty of room for vendors to respond with questions and comments.
You want them to feel comfortable asking questions because they're trying to win!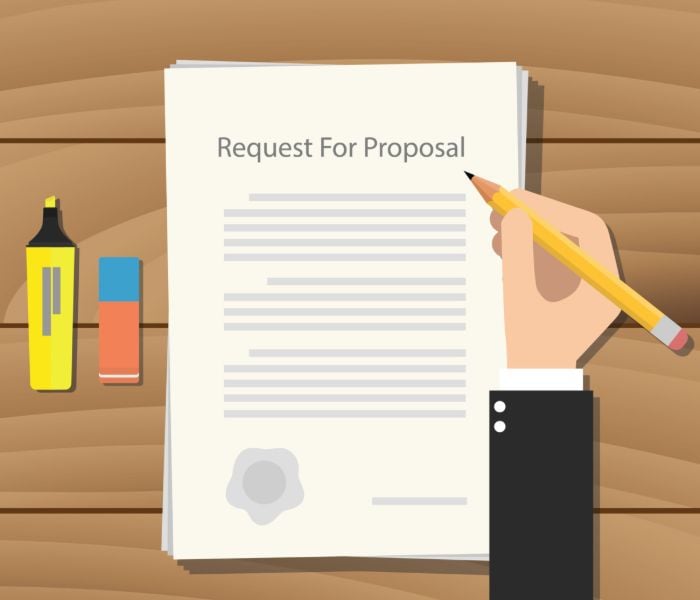 FAQs about Request for Proposal (RFP)
1. How many types of RFP requirements?
RFP requirements while conducting a business RFP: instructions, criteria, and other supplemental data.
• Instructions specify what the RFP is asking for, such as the type of bidding and timeline.
• Criteria specify the qualities and characteristics that the bidder should meet.
• Other supplemental data include manufacturing drawings, supplier information, and more.
You can find all three types of RFP requirements in a business RFP template.
2. What Happens After the RFP?
After you've issued your RFP, you must prepare for the RFP responses. Ensure that you have all the information you need to assess and respond to the RFPs. You also create a timetable for reviewing and responding to proposals. Finally, ensure to follow up with all vendors to thank them for their submissions. Answer any questions vendors may have.
3. When to issue an RFP?
It depends on various factors and the complexity of the project. But, issuing an RFP is generally a good idea when you want to:
• Get a picture of the potential competition.
• Determine the level of interest among potential vendors.
• Get an accurate estimate of the cost and time required to complete the project.
• Assess the feasibility of negotiating a contract with a particular vendor.
4. Who writes the RFP?
The RFP write by the project's key stakeholders of the company in the internal discussions. Member of stakeholders like project manager, engineers who have technical skills, to legal. But they are still led by the procurement team.
Writing an RFP has three proposal processes: conceptualization, drafting, and presentation.
Developing a business need is the first step in conceptualization. Identify the specific target market.
The drafting involves the development of specific requirements and specifications. It is for the proposed solution.
The presentation stage is the RFP shared with shortlisted vendors. Vendors submit proposals in response to the requirements specified in the RFP.
What's Next
Now, You know when you should use an RFP, and how it helps you to better assess the needs of your project.
We hope this comprehensive guide to creating your own RFP, including steps and guidelines that will help you gather information to create an effective RFP document.
With Leelinesourcing's experienced team, we can help guide you through the entire process from scratch. So why wait? Contact us today to get started!
We are sorry that this post was not useful for you!
Let us improve this post!
Tell us how we can improve this post?