The global export business has been increasing vastly in recent years. Many companies are importing high-quality products for profitable businesses.
Yet, it is not easy to source good products. You'll need to overcome barriers like language skills to deal with the suppliers. There are also certain possible risks when importing from other countries.
In this case, sourcing agents are the alternative to sourcing by ourselves. The sourcing agent's experienced in dealing with businesses for worldwide buyers. 
We'll share how, why, and where you can find sourcing agents for your sourcing process. Let's dive right in!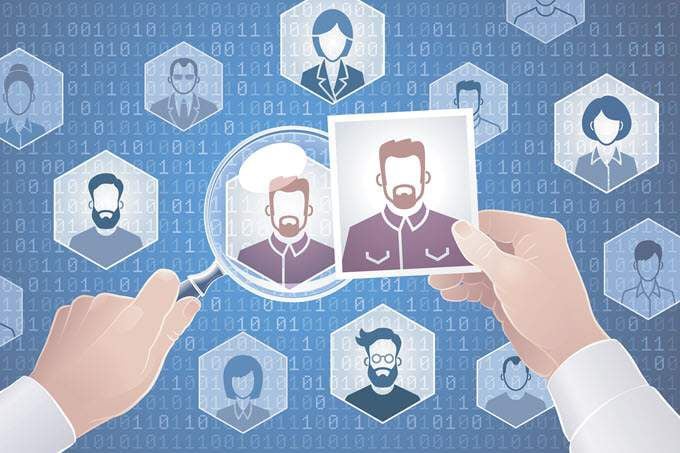 What Is a Sourcing Agent?
A sourcing agent assists global buyers in sourcing product suppliers. This sourcing specialist provides various services for international trades.
A reliable sourcing agent will save you much cost, time, and hassles down the supply chain.
You can visit websites or get referrals from friends to find an overseas sourcing agent.
What Does A Sourcing Agent Do?
A Sourcing agent helps you locate an ideal supplier or products you need.
You can source products from your chosen right supplier via a sourcing agent. Otherwise, you need to narrate your requirements to the sourcing agent.
The primary services of a sourcing agent can include: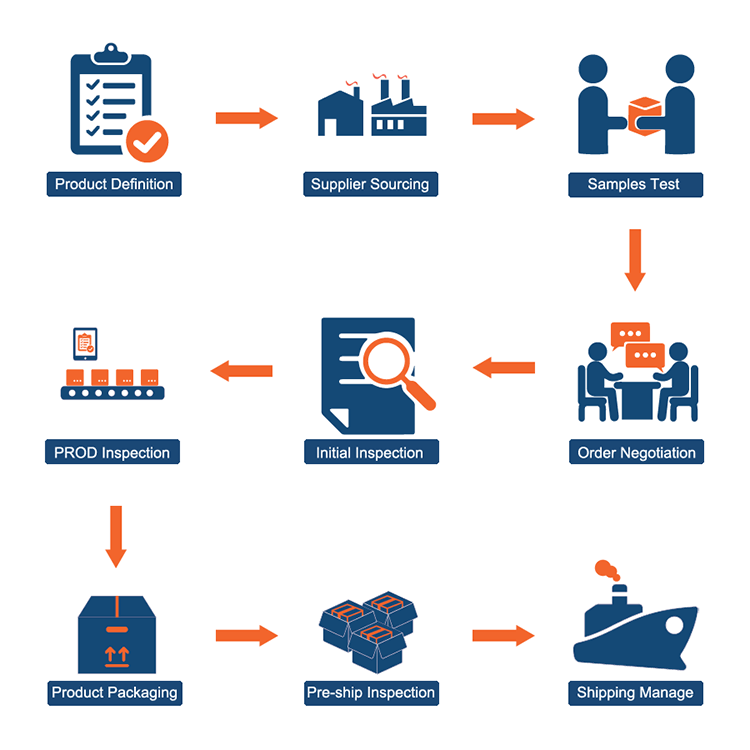 Communicating and negotiating with suppliers
Overseeing the production process
Updating you with the proceedings
Arranging with the logistics company for storage and shipping
Helping perform quality inspections
Advantages of A Great Sourcing Agent
Here are the advantages of hiring a sourcing agent:
Strong Supplier Network
A good agent is experienced in verifying suitable suppliers. They often have a strong supplier network to source quality products.
As a retailer, I often find sourcing agents that provide verified suppliers. I get quality products purchased from one of those reputable sellers.
Cost-Saving
Professional sourcing agents can also help save money. It is worth it even after adding their service fees. These sourcing companies make a good price negotiation to get best prices for you. 
Through sourcing agents, I get quality products at low prices. No more spending time on finding the best deal. 
Time-Saving
Sourcing companies have experience in inspecting, compiling, dealing, and shipping. You can save more time down the supply chain with sourcing agents.
Last time, I was frustrated with handling all the eCommerce processes myself. After hiring a sourcing agent, I can focus on improving my business model to generate more sales. 
One-Stop Sourcing Service
A sourcing agent handles the entire procurement process for buyers from other countries.  For instance, quality inspection, factory audits, legal precedence. Goods collection, customs clearance, etc.
The sourcing agent helped me to handle the entire procurement process. So I get no more headaches when hiring a sourcing agent.
Better Security
A good agent helps overcome possible barriers and risks. You can reduce the risks of bad suppliers, late deliveries, or inferior goods. It will vastly increase your core competitiveness.
I got a step further than my other competitors. Why? Sourcing agents help me avoid encountering bad suppliers, late deliveries, or inferior goods.
Difference between sourcing agent, distributor, wholesaler, trading company
Sourcing agents will make service contact with the potential suppliers and manufacturers.
The sourcing agent locates product sources per the companies' requirements. These sourcing experts earn commissions from the purchase. 
Distributors will buy products in bulk from the reliable manufacturers, sometimes exclusively. 
They sell large quantities of each product to wholesalers or retailers. Distributors can often stock large amounts of goods for up to a year.
Wholesalers will buy goods in bulk from distributors. They then resell the goods in smaller quantities with a marked-up price to profit.
Their customers are retailers, merchants, or others, but not the consumers. They often stock the products for about three to six months.
Trading companies are similar to wholesalers. They usually sell in a smaller quantity.
These traders sell different types of products to consumers, businesses, or governments.
3 Types of Sourcing Agents
Here are the different types of sourcing agents to help you find suppliers. They are the single-sourcing agent, sourcing agency, and sourcing company.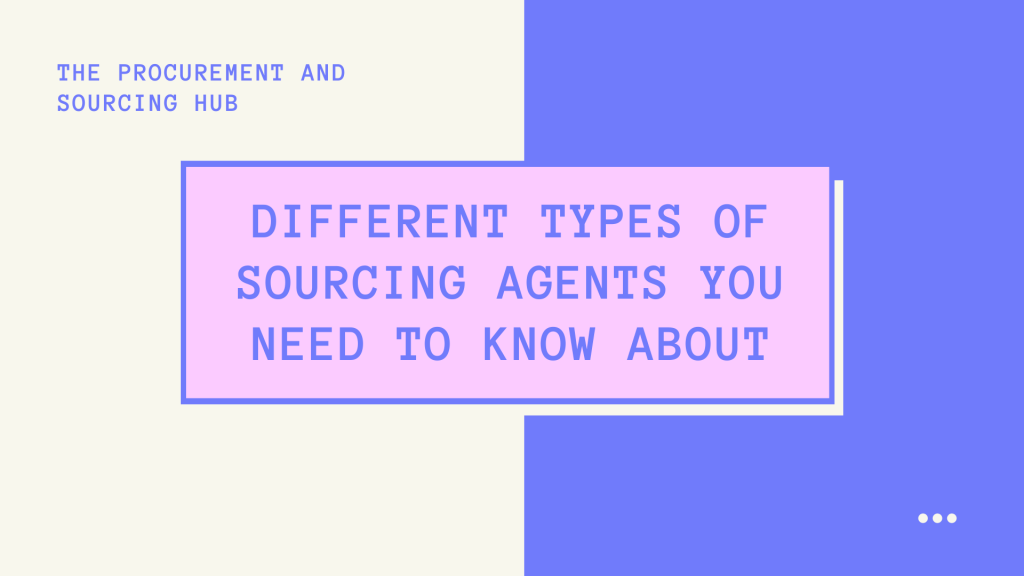 1. Single-Sourcing Agents Who Work Independently
These China sourcing agents work independently, usually with a small network. They don't have a performance history, So, it is hard to expect the service quality of a sourcing agent.
Moreover, there are chances of scamming from a sourcing agent. They can simply disappear compared to other big sourcing companies.
2. Sourcing Agencies
Sourcing agencies have many China sourcing agents, each with expertise at their disposal. The sourcing agency helps source consumer electronics, beauty products, furniture, etc.
A sourcing agency has stronger networks to find the products you need. But, the sourcing agency charges more compared to independent sourcing agents.
3. Full-Service Sourcing & Logistics Companies
These are the most expensive yet versatile types of sourcing agents. But, you'll be strongly dependent on the sourcing company. These sourcing companies have huge networks of sourcing services.
You can get right supplier from different markets through the sourcing company. They also handle quality inspection, logistics, shipping, etc.
How Much Does A Sourcing Agent Cost?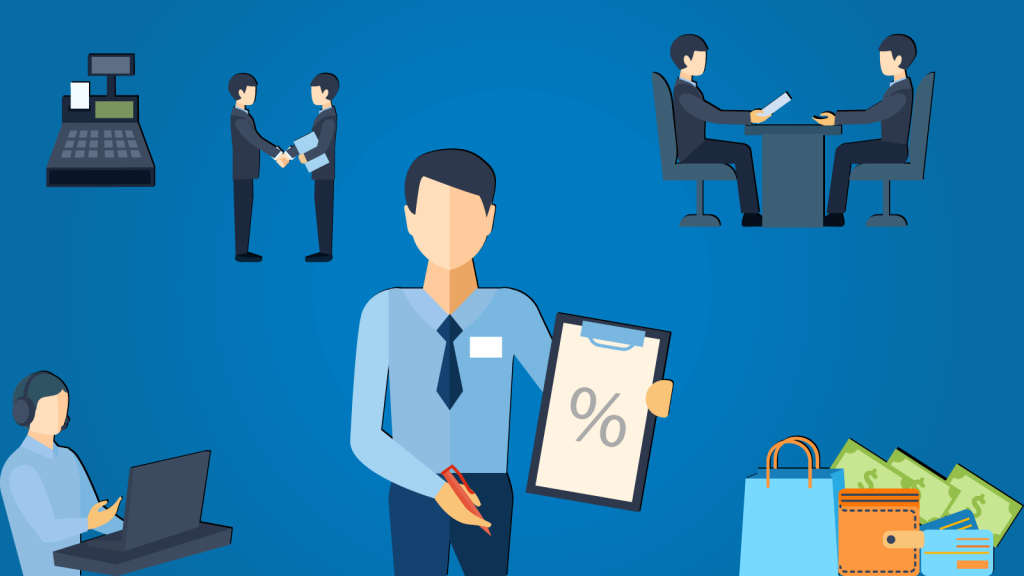 You need to strategize for the costs of your China sourcing agent. Here's what you can expect to include from the service of a sourcing agent:
Most sourcing agents work on a commission. The commission depends on the quantity and the frequency of the order. In general, it lies within 2-10% (6% mostly), which is higher for smaller orders.
The sourcing agent agrees upon the commission when the primary proceedings are completed. These include finding suppliers, communicating your specifications, negotiating pricing and quality, etc.
Some sourcing companies charge pay based on the hours worked. But, there are two major drawbacks. The China sourcing agent may waste more time than required in finding suppliers.
A sourcing agent might also charge for unnecessary extra hours. It is hard to assess how long it takes for a sourcing agent to complete their work.
This is a simpler way to decide the fee at the beginning of the project. The catch?
The sourcing agent gets paid even if you don't choose any suppliers they provide. The China sourcing agent might not make a maximum effort into finding reliable suppliers.
This model can test the ability of sourcing agents, besides the product quality. You will pay a flat rate fee to the sourcing agent for a certain amount.
When the order exceeds the threshold value, you can charge a commission on it. You can also ask for a small amount and get the products made to verify their quality.
How To Find The Best Sourcing Agent For Your Business
Step 1: Know Your requirements.
This is important since you cannot dive into the market without any knowledge or strategizing about what you need.
This assessment will give insights on the product market to focus on, the location to concentrate, the target segment to connect with, etc.
I confirm my niche product, market location, and target segment. Only then do I know what to look for when hiring a sourcing agent.
All these elements must be defined since your sourcing agent can only be recruited when you can relay these insights.
Step 2: Plan Your Budget
Setting your budget is another important element. As highlighted earlier there are several types of sourcing companies that are working in the market.
Each company and firm have its perks, cons, and costs. You need to make sure that when you strategize your budget, you keep aside some amount for adverse circumstances.
Moreover, ensure that you get the services first before handing over the entire payment.
Step 3: Choose the Sourcing Agent
I have gone through research before hiring a sourcing agent. You should check on their workability through phone calls or mail.
When you go deep in the market, you can come across several firms that will be offering sourcing services in your preferred domain.
Moreover, keep a close eye on assessing their workability since a small ignorance can result in poor choice, which would affect the overall proceedings.
Step 4: Negotiate the Payments
This will allow you to relay the information to different sourcing agents. You can then pick their details for comparison and choose the one that is offering services the most according to your needs.
Having a comparison will allow you to know what kind of sourcing agents are working in the market. It will also help in saving yourself from scammers.
Step 5: Prepare the Agreements
This will allow you to know what offer works the best for you, and what can you do to negotiate the best price with the sourcing agents.
Why choosing to check for licenses of the chosen sourcing companies is that any scamming company will mitigate their communication, and you can also find out about them from their license number.
It will help save the time and resources needed for the assessment phase and will enable quick selection.
Step 6: Negotiate Payments
When you've compiled a list of the most suitable candidates as sourcing experts, its' time that you negotiate in terms of money.
You need to assess and select what kind of payment method will the sourcing agent agrees to. Also, assess the overall payment strategy, keeping in the mind the overall budget you've set.
I compare not only price. But, I make sure that their services are according to my needs.
Price negotiation will not take time, and you can get clear answers from them. Moreover, you can also negotiate in terms of increasing or decreasing the commission in case you re-order.
Step 7: Write Down Everything That Was Agreed On
Last but not the least, you need to have everything in the contract. This is another crucial element because this will allow you to get everything streamlined.
In such a way you can secure your end from any adverse circumstance such as payment issues, the difference in the quality, etc.
Choosing these methods will allow you to select a competent sourcing agent. You can ensure that every necessary step is taken for the selection phase.
Looking for the Best Sourcing Agent?
Leeline Sourcing helps you find factories, get competitive prices, follow up production, ensure quality and deliver products to the door.
Top 20 US Sourcing Agents
Sourcing agent acts as you outsource sourcing staff. They handle the entire process of product sourcing from the US market. 
Also, a sourcing agent ensures quality control and competitive price down your supply chain. You can get a suitable foreign manufacturer via them.
Refer to this article if you are looking for a good sourcing agent in the US.
Sourcing vs. procurement
Both procurement and sourcing services are essential for your supply chain. Yet, there are differences between these two services.
The sourcing process is to determine the buying requirement and find suppliers.
Procurement is to make purchases of goods and services from qualified suppliers. Read this article to learn more about sourcing and procurement.
What is Product Sourcing ?
Product sourcing is done by a sourcing agent on behalf of buyers from a foreign country. It includes several product sourcing procedures and channels. For instance, sample production, bundling, quality control, etc.
You can get exactly what you want from a sourcing agent, regardless of the category.  Let's study further about product sourcing by a sourcing agent here. They entrust the agent to locate companies that can work overseas.
What is a Purchasing Agent?
A purchasing agent buys goods and services from an appropriate supplier. They cooperate with a sourcing agent makes proper supply, costs, and quality. 
Besides, they plan budgets, negotiate contracts, and manage suppliers.
If done well, a purchasing agent can enhance the entire supply chain. You can visit here to gain information about a purchasing agent.
What is Low-cost country sourcing?
Low-cost country sourcing is a strategy to lower costs in your supply chain. The sourcing companies source technologies, raw materials, or services from these countries.
The strong supply chain of these countries allows low-cost product sourcing. There are many quality products from reliable suppliers here.
Want to know more about low-cost country sourcing? This article is for you.
Best 30 Sourcing websites
Besides hiring a local sourcing agent, you can also source from sourcing websites. You can gain access to their factory audit report and business license.
With this product sourcing method, you can also find the best supplier based on your needs. Also, the sourcing website lists suppliers with high-quality products at a factory price. Click here to learn more.
How to Source from Asia?
Product sourcing from the US and EU companies is becoming challenging. Thus, the sourcing company or China sourcing agent sources goods from Asia.
Businesses choose Asia to locate suppliers to improve the supply chain. Thanks to strict quality inspection, you can get quality products here. You'll also find the best supplier with a business license. Let's discuss this further here.
FAQ
How does the sourcing agent ensure quality control?
In general, a sourcing agent has an extensive list of suppliers. After knowing your needs, the sourcing agent will visit the suppliers to conduct a factory audit. 
A good sourcing agent will also follow up timely and update you. They have the experience to check on the product's quality for you.
Isn't it cheaper to buy directly from factories than hiring a sourcing agent?
The answer is no. Without a sourcing agent, you'll need to spend more time finding and dealing with reliable manufacturers. It is especially troublesome when there are language barriers.
You also have to arrange shipments and payments on your own. Some businesses even face scams and inferior goods. 
How much can I save from hiring a sourcing agent?
It is hard to tell the precise amount saved using a good sourcing agent. But, we can share some experiences. 
Some companies save thousands and more by hiring a good sourcing agent. It cuts your travel expenses and translators' fees. 
There is also no need to hire in-house procurement staff.
What are the types of products a sourcing agent can help source?
A sourcing agent can typically source all kinds of goods you need. The most common products are fashion apparel, footwear, accessories, etc.
You can also source furniture, kitchenware, hotel supplies, food, etc. Just tell your requirement to the sourcing agent, and they will source for your need.
What services do sourcing agent provide?
Purchasing agents typically have a broad range of skills, from coordination and good business sense to knowing multiple languages and negotiating with both on and offshore manufacturers, which will reduce the language barrier. Sourcing consultants know where to find suppliers and have prior connections with manufacturing companies.
Sourcing coordinators can locate suppliers and visit and inspect factories, meeting them in person to see if they will be able to handle the demand or meet specific standards.
Final Thoughts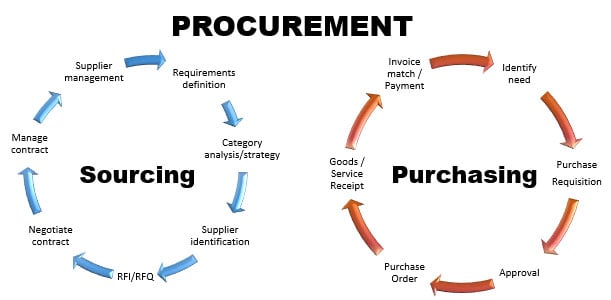 A sourcing agent or sourcing company is widely needed today. You'll enhance the supply chain by getting a sourcing agent to source your needed products.
You can choose an independent sourcing agent, sourcing agency, or sourcing company. Hiring harmful sourcing agents will only cost you more money and hassles. 
So, look for a professional sourcing specialist as your sourcing partner. I hope you find everything you need about the right sourcing agent in this article. 
Leeline Sourcing is a professional sourcing company. Talk to us today to hire skilled Chinese suppliers for your small business. Saves time, money, and effort!
We are sorry that this post was not useful for you!
Let us improve this post!
Tell us how we can improve this post?