Many businesses worldwide import goods from China to expand their business. The imports from China are high quality, low cost, and have big production capacities.
Yet, some importers are facing challenges over the complicated process. The difficulties include confusion about the unclear importing process, possible risks, and untransparent costs.
If you are wondering, how can I import from China? In this article, our sourcing exprt share the exact steps to import from China and ensure product quality. You can also know the top 10 China manufacturing companies and customs regulations.
Let's get started.
How to import from China in 2023?
Advantages of importing from China
More than 90 percent of the world's total goods are Made In China. These reasons prove why the whole world relies on Chinese products,
Manufacturing cost is low
Product diversification to meet all your needs
Easy transportation and low shipping costs
Custom fees are lower than in some manufacturing countries
Low MOQs and very cheap to buy in bulk
Best 6 Steps for importing from China
1. Know relevant import regulations in your country
You'll need import rights to bring imports from China into your country. As I'm from the US, I check my import regulations for each product category before importing. 
| | |
| --- | --- |
| US | To import from China to the US, you'll need different permits for individual and business imports to import into the US. The imports must meet all federal standards, which vary among various agencies and goods. You should also learn about US Product Safety Regulations and US traffic…..Read more |
| Australia | To import goods from China to Australia, your goods must be safe and comply with the Australian Consumer Law. Besides, it is vital to follow the Australian/New Zealand Standard (AS/NZS). You must identify AS/NZS safety regulations applicable to your products…..Read more |
| UK | To import from China to the UK, you'll need to get commodity codes to define the taxes and fees of your goods. Every import company in England or Northern Ireland must have EORI numbers. You should also check the license needed for the type of goods you import…..Read more |
| Canada | To import products from China to Canada, the Business Number by Canada Revenue Agency (CRA) is required for the importing process. You need to determine if your imports are subject to any regulations, or other permits…..Read more |
| EU | To import from China to the EU, importers must register as economic operators to legally import to EU countries. You'll then get an Economic Operator Identification number (EORI number). Make sure you comply with one or more of the EU regulations on your imported products. ….Read more |
| Switzerland | To import items from China to Switzerland, they require an EORI number for imported goods. Also, check if your goods are covered in the Mutual Recognition Agreement (MRA). If not, you need to follow Swiss product safety requirements. ….Read more |
| Ireland | Since Ireland is one of the EU members, imports to Ireland require an EU number. They have a common trade policy for imported goods. To import products from China to Ireland, you should check the import license for specific products to ensure a smooth import process. ….Read more |
2. Select the right products
When learning to import products from China, it is vital to consider the right products. You should research the most popular imports from China for a profitable business.
They should be low cost, high quality, and fit your niche Search online and analyze the keyword trends for China importation.
| | |
| --- | --- |
| Daily Products | Sunglasses, T-shirt, Pet Clothes, Phone protector glass, Socks |
| Conventional Products | USB portable mini fan, Wireless Bluetooth Earbuds, Mini air humidifier, Portable mini air cooler, Mini Bluetooth speaker |
| Creativity Products | Automatic instant tent, Creative illusion lamp, Stainless Steel Drinking Straw, Mini Monocular Telescope, Reverse inverted umbrella |
| Useful Products | Mobile Phone Holder, Mini Outdoor Survival Tool, Sports water bottle, Vegetable cutter, Smartwatches |
After finalizing the products, you may then look for potential suppliers.
3. Understanding Chinese import Tax and Calculate the Cost
You are subject to import duties during the import process from China. The duties rely on the type of imports from China and the final destination of your import.
When the companies import products from China, they have to pay the following taxes:
Value Added Tax (VAT)
Consumption Tax
Customs Duty
Besides, you still need to know 6 types of China Import duty.
MFN duty rates
Conventional duty rates
Special preferential duty rates
Provisional duty rates
Duty paying value for imported goods
Anti-Dumping Duties
Yet, the Chinese import duties are complicated to calculate. If you are a beginner, you might be confused about various types of tax.
Read our comprehensive Chinese Tax guide to learn more.
4. Find your wholesale supplier in China and place an order
Chinese suppliers produce quality goods at low prices, which are very profitable.
With the large and advanced manufacturing abilities, you can get trendy goods fast. It prevents shortages of products for your business. Here you need to know the best 6 wholesale suppliers to import from China.
Also, you should research well to find a reputable supplier when importing from China. I go with a private agent because it has better prices and product variety options. Don't miss our guide on how to choose suppliers when Wholesale From China.
5. Choose the best shipping method for your imports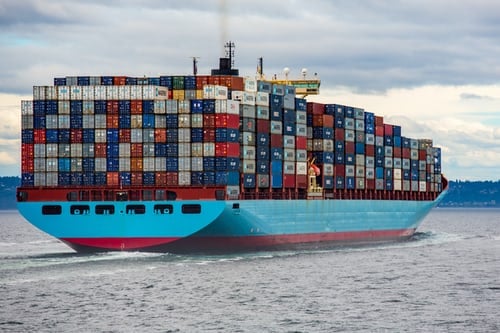 Decide on the shipping ways upon confirming your purchase order and official invoice.
You should select based on your urgency and budget when importing from China. The shipping costs will affect your landing cost in the importation process.
Express couriers like DHL and FedEx are fast and safe. You could expect delivery in 2 – 7 days. They are ideal for small imports from China but with higher shipping costs.
Airfreight is secure and timely to deliver urgent goods within 3 – 7 days. Yet, you need to foresee a high freight cost.
Land and sea freight is perfect for large quantities of goods. You can expect lower prices of container fees.
There are fewer restrictions on shipping imports by land or sea. But, it takes 2 – 3 months to reach you, and you might face shipping delays.
6. Track your cargo and get prepared for the arrival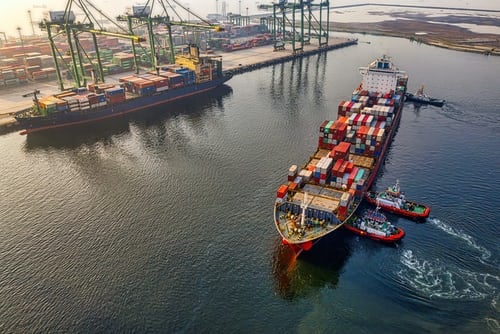 The last vital step, you need to let your cargo pass all custom inspections. It's not easy to deal with the kind of complicated customs documents. Choosing a reliable customs broker is a good idea, before that, make yourself informed with some relevant customs knowledge to avoid scams. My private agent handles all of my custom processes from documentation to clearance. It saves me time and effort that I invest elsewhere.
This is the set of requirements to control shipping imports and exports. The documents may vary depending on the goods category and destination port. For instance, the commercial invoice and import security filing.
You should learn the customs restrictions, costs, and processes to ease the imports.
The customs bond is a contract between an importer, a Surety company, and CBP. The CBP is the Customs and Border Protection party.
The customs bond assures that the importer abides by the customs regulations and taxes. It is essential to avoid delays at customs.
It is also called the proforma invoice for customs clearance. The purpose is to make customs declarations on imported goods' value. Importers should state all necessary information for the shipping imports, like the type of goods and shipping weight.
You need a complete and accurate commercial invoice for a smooth customs process.
The licensed customs brokers help handle customs business for your imports from China. They are professional in customs laws, customs clearance rules, and other documentation.
You can hire licensed customs brokers at certain broker fees to save your hassles, You need a complete and accurate commercial invoice for a smooth customs process.
The licensed customs brokers need to transact customs businesses on your behalf. You grant them the right by signing the legal document, the Power of Attorney(POA). They can then handle documents like import security filing or a customs bond for you.
With customs power of attorney, customs brokers will help you handle all the customs activities.
What Risks you may meet when Import Products From China
It is profitable, yet there are risks when importing goods from China.
Importers are skeptical of importing from China due to less-regulated China trade practices. Some are afraid that the supplier collects payment without shipping their products.
So, you should know the possible risks of imports from China. By lessening risks, you can earn big profits and grow your business.
1. The possibility of getting low-quality products
When importing from China, you might get substandard products. If there are only little defects, you can still sell the remaining products and earn a profit.
If the majority are defects or substandard, you'll need to return them.
That's why you need to lay down terms in the contract to reduce losses. It is vital whether dealing with manufacturers or sourcing agents. Yet, my strategy is to get samples before outsourcing in large amounts. It helps me to make informed decisions based on the product's features. 
2. Products getting lost or even damaged in transit
Whenever making international trade, your product might get damaged or lost. The best way to reduce losses is to ensure those products, regardless of shipping methods.
It is crucial for goods like electrical products or luxury products. You should also check on the arrival notice regularly.
3. Not making a profit from imported goods due to a competitive market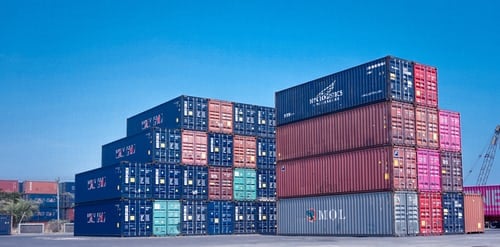 Not all goods imported from China are profitable success stories. There are times when you import best-selling products from China.
Yet, they are in a highly competitive market.
As a result, you might fail to make the expected profit and even incur a loss. You should make incremental orders to import China products to lessen the risks.
You should also learn how to promote your Amazon listings and sell products.
4. The goods that get delivered to you may not be what you ordered
When importing from China, the odds are that you received goods that differ from what you ordered. It is possible that the stock manager mixed up the packing list and sent the wrong products.
The only option is to return the products and request the right products ordered. The manufacturers should be responsible for the shipment cost.
You must state these conditions in the contract. It is crucial, whether with your sourcing company, trading company, or manufacturer.
5. Your products can be copied
There are risks if the Chinese companies infringe on your intellectual property. It happens when you send over your design to them.
Even with design patents or trademarks, they can still copy and use by other customers. Yet, there is little you can do. If I'm designing my own product then I file my patent in the international market as well as in China. It prevents other manufacturers from copying my product. 
6. Building a worse relationship with your manufacturer
Chinese business culture follows a certain tradition. You need to learn as an importer, but it can take years.
The Chinese value "guanxi" which means "relationship," very much.
Creating the right type of relationship with your manufacturer will lessen your risks. You should develop excellent working relationships with them for smooth imports from China.
Looking for a product to import from china?
Leeline Sourcing helps buyers source the right product at the best cost.
How to Ensure the Quality of Products Imported from China?
You must understand the imported goods when sourcing and shipping imports from China. Inspect the manufacturing process and materials in finding the right Chinese supplier.
Usually, there are 3 different kinds of quality control process.
In-process Inspection
Pre-shipment Inspection
Different quality standards have different purchase prices. Then, conduct quality control over the goods imported.
You can travel to China to inspect. Otherwise, hire a full-time inspector, or engage a third-party inspection company. I prefer to hire an inspector or different inspection services as it saves my time and traveling expenses. 
Canton Fair: The Best Option to Find Reliable Chinese Suppliers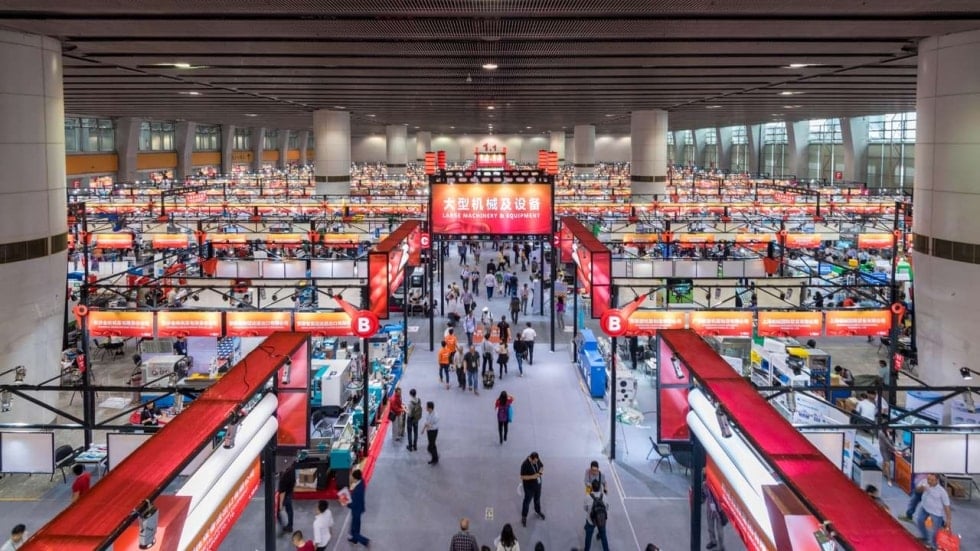 Canton Fair is one of the biggest trade fairs in China. It has a spring and an autumn session yearly. Foreign buyers visit Canton Fair to discuss before importing products from the suppliers.
There are thousands of supplies selling all kinds of imports from China. You can choose a trading company for quality goods at competitive prices here. For me, it's also the best opportunity to connect with potential suppliers and check their products.
Top 10 China Manufacturing Companies
There are thousands of manufacturing companies to cater to your need. Still, you need to choose a trustworthy one. I first get clear about my priorities and what I'm looking for before checking their services. You should do the same for less confusion. 
A good China manufacturer has the experience and skill in producing your requirements.
They can design and make customized or private label goods for you. There are top 10 manufacturing companies in the following.
| | |
| --- | --- |
| 1 | Dongguan Wiseally Industrial Co., Ltd |
| 2 | Shandong Jining RuyiWoolen Textile Co., Ltd |
| 3 | Shenzhen HyteraEms Co., Ltd |
| 4 | Seveco Global Limited |
| 5 | Jiangsu Sunshine Co., Ltd |
| 6 | Shenzhen Epower Hardware Industrial Co., Ltd |
| 7 | Dongguan Tutamen Metal Work Co., Ltd |
| 8 | Uni Precision Industrial Ltd |
| 9 | RSP Technology Co., Ltd |
| 10 | SUGA Technology Hong Kong |
If you're going to know more details about companies below, go straight to our complete guide ➤➤Top 10 Chinese Manufacturing Companies
How to Start An Import Export Business?
It is vital to research profitable niches and competitors. Besides, calculate your landed cost like the tariff classification and fees for shipping goods.
Learn the required paperwork, including a commercial invoice and other import requirements.
You should also discuss the packing list and delivery form with the manufacturer and freight forwarder. With proper research and planning, you can run a successful import business. For me, their paperwork and documentation were difficult to part with other than freight charges. Still, I'm able to run a successful business now! 
Final thoughts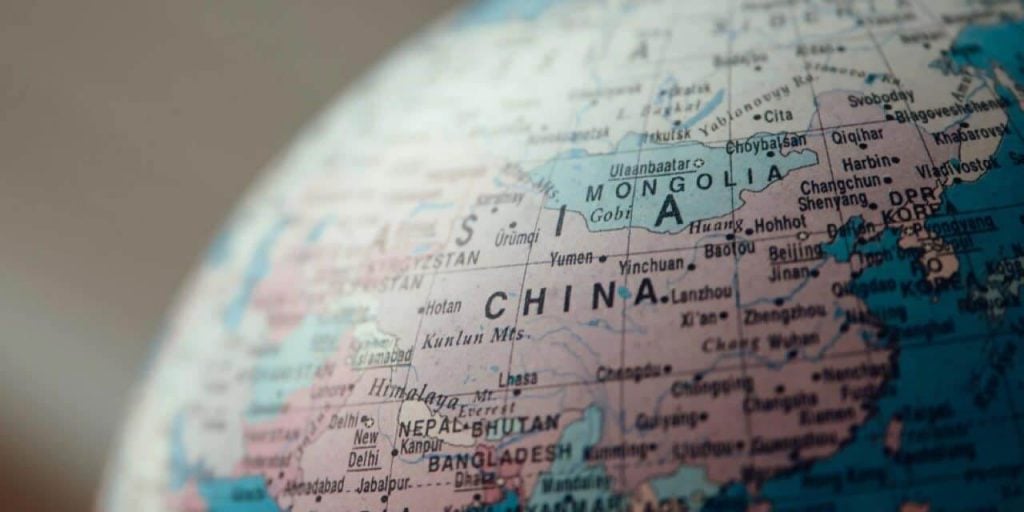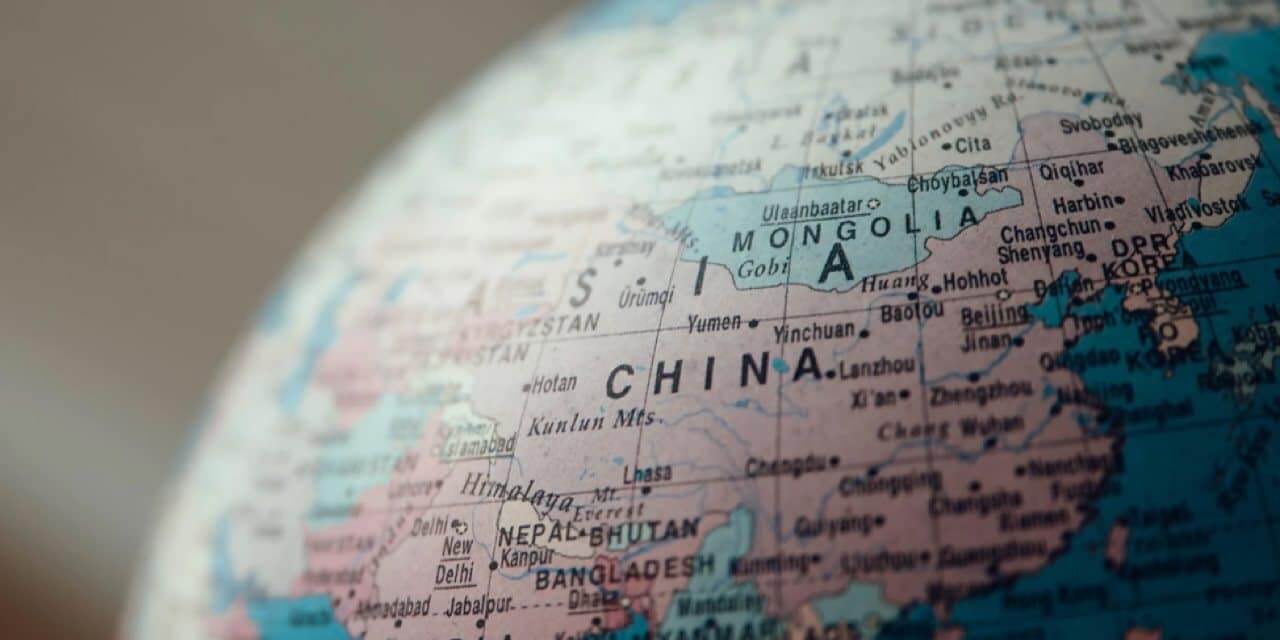 The imports from China are very popular and profitable. It is crucial to learn how to make direct imports from China.
You must set strict standards to find suppliers and products to import. By calculating the costs and risks, importers can lower and avoid losses. The shipping terms and customs regulations are also vital for a timely import process.
Furthermore, you should know the customs process and duties for imports from China.
I hope this article gives you an insight into how to import from China. Make sure you pay close attention to starting your import business!
We are sorry that this post was not useful for you!
Let us improve this post!
Tell us how we can improve this post?