Are you new to the world of business? Planning to start a manufacturing or supplier firm? Well, OEM is something a company cannot run without. It will help if you learn about OEM to establish a successful firm.
What is better than getting the proper knowledge from the right source? We have been working in an experienced sourcing company operating for nearly a decade. This post is crafted from the point of view of sourcing experts. So you can get in-depth knowledge about the OEM industry.
In this post, you will learn everything about OEM and OEM products. Make sure to read till the end, as we have so much more!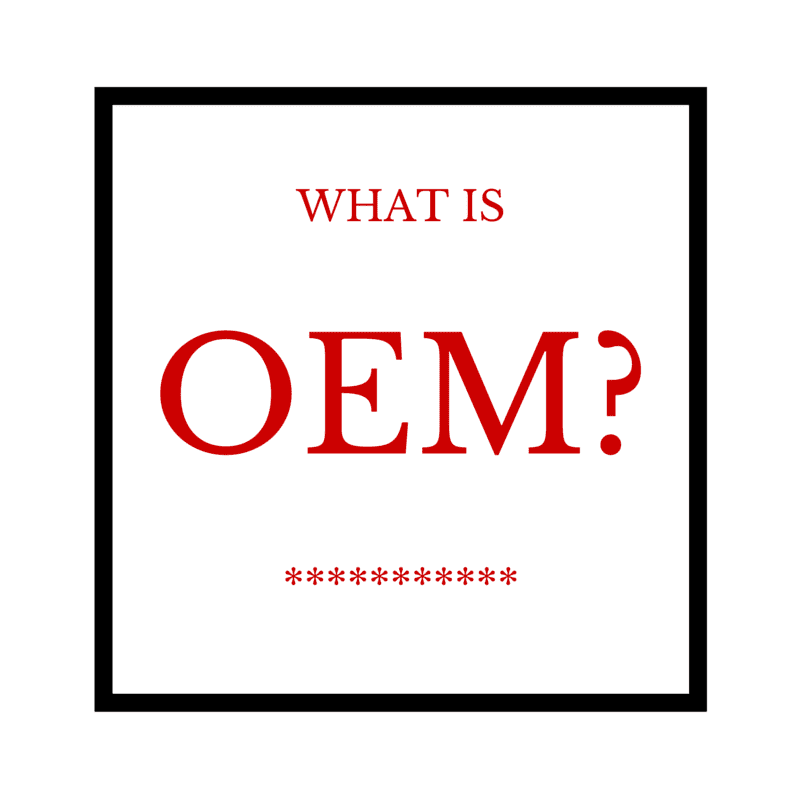 OEM Definition
An old classic definition of an original equipment manufacturer (OEM) is simple. A corporation whose products are utilized as parts in some other company's complete systems. These companies then further sell the final output to end consumers.
The modern definition of OEM is in much-evolved form. It points out various aspects. The first is that OEM might refer to the organization that produces the actual components. Some other companies use these genuine OEM parts to construct an entire system.
On the other hand, the corporation rebrands and markets some other companies' products to end-users.
Why Is OEM Important?
When you work with OEMs, a significant amount of money is retained in your pocket. At the same time, you also save time. This is because you don't need to distract from your core operations.
You don't have to worry about the product manufacturing sector. Many reputable OEMs will take care of all the product manufacturing your business needs. That is also at the lowest possible price. In this way, you will be able to enjoy a better ROI.
Why not adopt modern technologies when you have at least one quality original equipment manufacturer around?
How Does OEM Work?
Let's take a simple example of how OEMs work. Microsoft is a famous software providing industry. It is responsible for delivering software to computer manufacturing companies like Dell. So Dell can integrate the software into their computers and sell a complete system to the end-user.
Microsoft is the OEM in this case. Dell is indeed selling a complete computer system, but Microsoft provides the computer software as an original equipment manufacturer.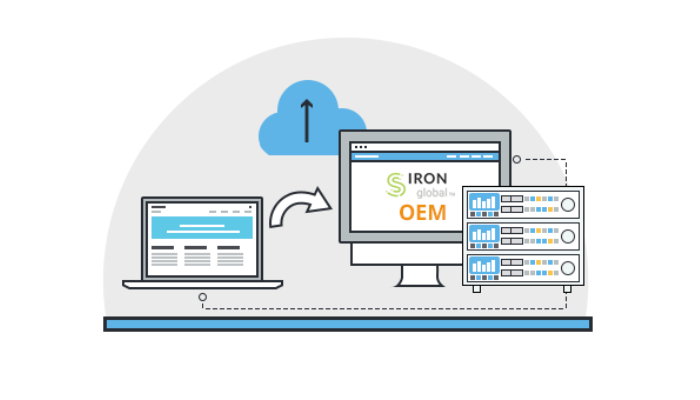 Types of OEM Manufacturing
OEM manufacturing is split into two types. One of the OEM parts is hardware and the other is software.
1. OEM in Hardware
Much is happening when we use the term original equipment manufacturers in the hardware industry (IT). OEMs in hardware include some major companies like HP Inc. or Dell EMC. They are some of the well-known international brands.
Such companies work by purchasing parts from different manufacturers. Later, they add an OEM product to their complete system, label it with their logos, and sell them. Companies like HP and Dell are OEM customers. They source stuff (hard drives and motherboards) from OEM hardware parts suppliers.
The only issue with OEM hardware is that you might rarely get customer support. Also, the warranty periods are minimal. Sometimes an OEM product might lack some vital elements. For example, a DVD drive without a connection ribbon.
2. OEM in Software
In the case of OEM software, top software manufacturers like HP and Samsung are the OEM customers. Such big names in the computer industry purchase Windows from Microsoft. Next, they combine the software, the OEM products, with whatever laptop or computer they manufacture. Lastly, they sell the system.
Common examples of original equipment manufacturer software include tablets, smartphones, notebooks, and computers. Not only this, but companies who deal in scanners or digital cameras also use OEM company software sellers.
You are guessing where the OEM software is in this case? When you buy any printer or camera, the seller recommends using a linked app. This app is the original equipment manufacturer software.
OEM product software is cheaper than OEM hardware products. But again, you might miss any technical support if in need.
Looking to place an order with a new Chinese supplier?Are you sure they're reliable?
Secure your supply chain by checking your suppliers' ethical, environmental, social and manufacturing capacities for compliance through Leeline's Supplier Audit Programs.
Advantages and Disadvantages of OEM
Here are some significant advantages of original equipment manufacturer :
Unbeatable access to crucial technologies; Yes, you read that right. Technologies ruling the business world are all in your control when your OEMs are by your side.
Price is the most significant benefit that OEMs offer. Replacement parts or other products by OEMs decrease the production cost. Not only this, but they also come with the lowest risk for manufacturers of machines.
Last but not least, numerous hardware components are merging into a single entity. This is because more firms use hyper-converged solutions. This means OEMs products will play a more prominent role in the future.
Here are some disadvantages of OEMs:
The most prominent disadvantage is that products by OEMs come with high development costs. If you cannot buy in bulk, you will be at a loss. The organizations will face costly purchases.
Secondly, if any product is asking for improvements, only internal perspectives will be considered. The market requirements are not necessary in this case.
You might also face costly travel expenses. This is because product and sales understanding often leads to frequent support.
Often, aftermarket products partnership is not long-lasting. The primary reason is some issues understanding the correct dealing and other matters.
OEM vs. Genuine vs. Aftermarket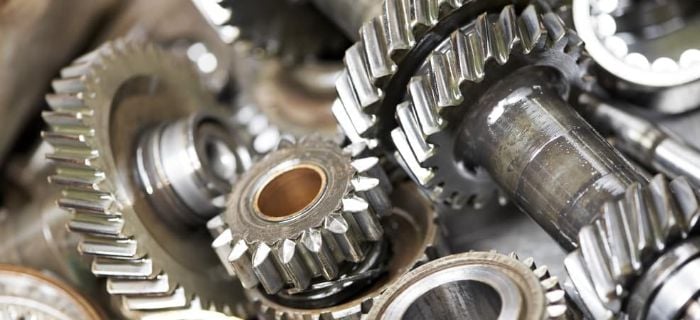 Many industries, like automobiles, do not create each car part or aftermarket products. Car manufacturers use OEMs to produce these parts. Original equipment manufacturers do sell details under their own label. But these items are very close to genuine parts. The plus point is, you will get them at less price.
On the other hand, if we talk about genuine parts, they are costly. Also called original equipment, factory owners use them while manufacturing something like cars. These parts will have the label of the manufacturer.
Last but not least, aftermarket parts have nothing to do with the manufacturer. The aftermarket producers design and make them. Later, they are handed to value-added resellers. Such parts are mostly performance parts with better up-gradation. In short, they are better than the original parts in standards.
Example of an OEM
If you are looking for any of the top OEMs in China, let's look at the automotive examples of Chinese OEMs.
In terms of output, China is indeed the top global manufacturer. It has been securing this position for more than ten years now. China is also the biggest manufacturer in the automotive industry. Around 30% of the global production of automotive parts is in China. This beats the US, Japan, and Europe as a whole.
The primary reason behind this success is the quality performance of the Chinese OEMs. With an estimated worth of $550 billion in the case of the auto parts industry, China is now a specialist in OEM products.
Looking to find a reliable Chinese supplier?
As the best China sourcing agent, we help you find factories, get competitive prices, follow up production, ensure quality and deliver products to the door.
FAQs about OEM
Why are OEM products cheaper?
OEM products were less costly in the past because they did not work as a final product. They were sold to value-added resellers for further process. Now, consumers buy these products directly.
Do aftermarket parts void my warranty?
No, many people assume they should install manufacturer-approved supplies. This will avoid voiding their warranty.
What is the difference between OEM and ODM?
An original design manufacturer (ODM) is the same as an original equipment manufacturer (OEM). The only difference is that ODM both designs and manufactures the product. OEMs are not responsible for both.
What's Next
Now you know all the basic knowledge about OEMs and OEM products. If you are concerned about using your brand name on your products. OEMs save a lot of cost for value-added resellers. Whether you are about to start a pc company or sell graphic cards, OEMs are the most cost-effective options. They have many benefits in terms of innovations.
If there is something still unclear about OEMs or OEM products or you need expert consultation directly, we are here to serve. Get in contact with one of the top sourcing firms in China now!
We are sorry that this post was not useful for you!
Let us improve this post!
Tell us how we can improve this post?