I sent 10,000 emails. And DRIVEN 5000 Sales.
Such email STATS are possible with the right strategy.
In 2023, email marketing had over 4.2 billion users. And the RESEARCHERS expect it to exceed 4.5 billion by 2025. (A report from STATISTA)
An increasing email POPULARITY with real-time statistics is QUITE IMPRESSIVE.
Did you get your marketing plan?
Our experts have helped SELLERS effectively run a MARKETING campaign. You'll make more CONVERSION with the right EMAIL marketing strategy.
Curious to know how everything works here?
Read the whole GUIDE. I will explain how email marketing has evolved. You'll know different email marketing statistics that win your CONFIDENCE.
Let's go through it.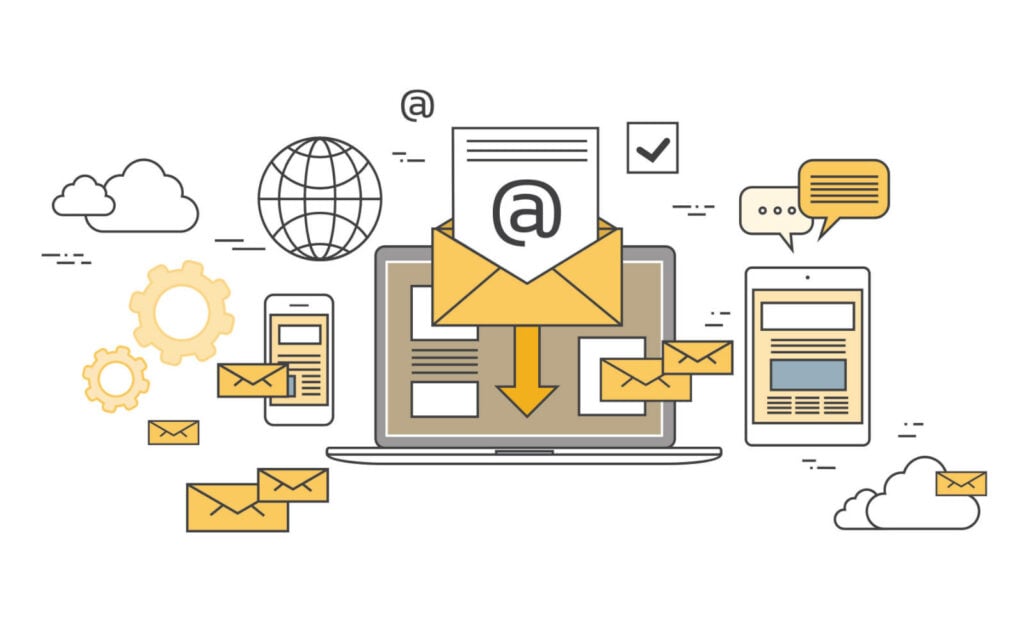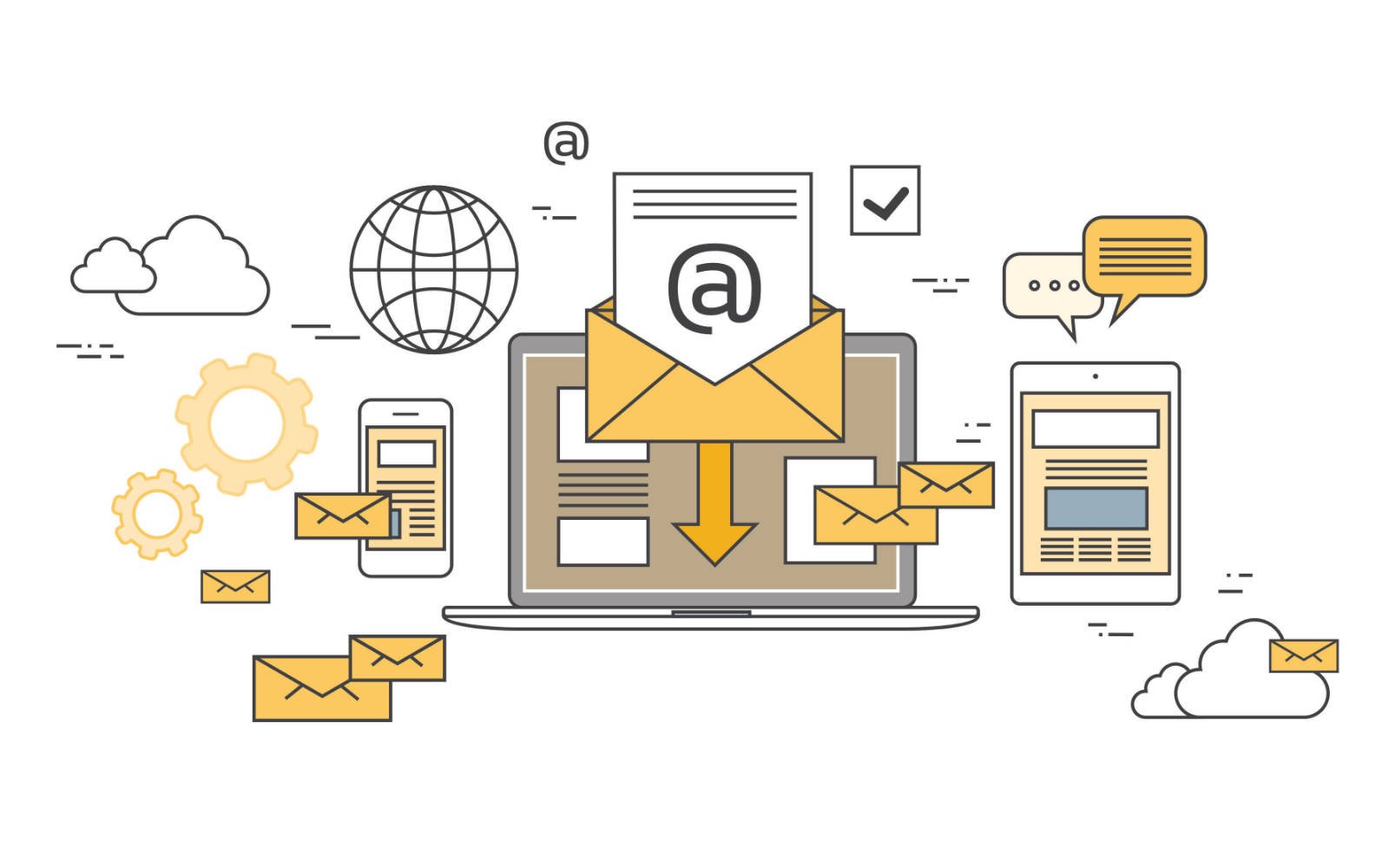 What is Email Marketing?
Two words, and YOU CRACKED THE CODE.
Email; It refers to the Electronic Mails Medium, such as Gmail, Hotmail, YahooMail, etc.
Marketing; Process of PROMOTION and presenting your products in the MARKET.
Have you got that?
Now it is NO-BRAINER to define Email Marketing.
"The process of running email marketing campaigns. It involves sending PERSONALIZED EMAILS to your customers. Letting them know about your NEW OFFERS. And compelling them to PURCHASE your products at the very FIRST point."
In email marketing, the primary source is the MAIL. You send it for CUSTOMER ACQUISITION and get more sales.
Importance of Email Marketing
Email marketing has expanded its use over the YEARS. From a simple mail to a CUSTOMIZED email, what you have achieved is beyond success.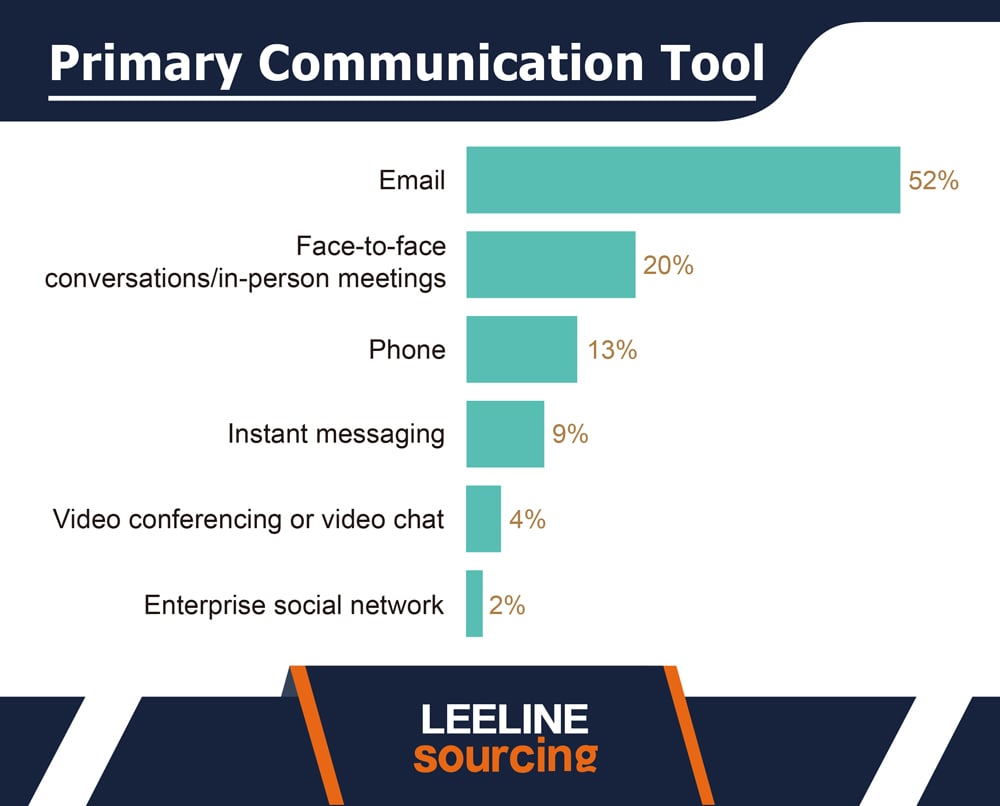 Nowadays, marketing automation has reached 52%.
Phones, messages, and other social media marketing channels are lagging. In the PAST FEW YEARS, email has emerged as a new powerful tool for marketing.
Promote business development
Email campaigns drive SALES and boost business development.
A single campaign can:
Skyrocket your business sales
Increase the number of active email subscribers.
Compel inactive subscribers to LEARN MORE ABOUT YOUR OFFERINGS.
As per a report from the STATISTA:
The number of email users is expected to reach 4.6 billion by 2025. The current number of users is above 4 billion users including mobile devices.
By 2025, the email reach daily will CROSS 376 billion. The current daily sending of emails is over 330 billion.
Don't you think an email marketing strategy can BRING results to your efforts?
Bring strong return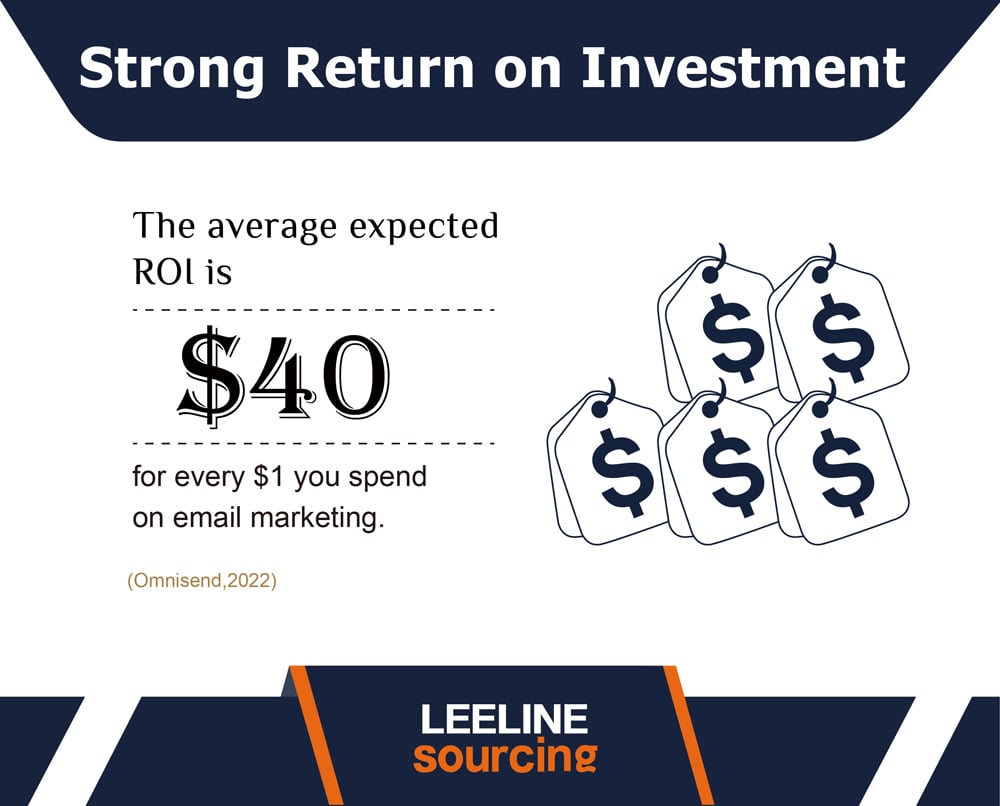 Email MARKETING is a powerful tool for promoting your products.
A single email MARKETING campaign can DRIVE what a CPC ad campaign can not.
Proof? Here it is:
Imagine for a MOMENT. You spend $1 on an email and earn up to $45.
Isn't it a GREAT idea?
Create more customers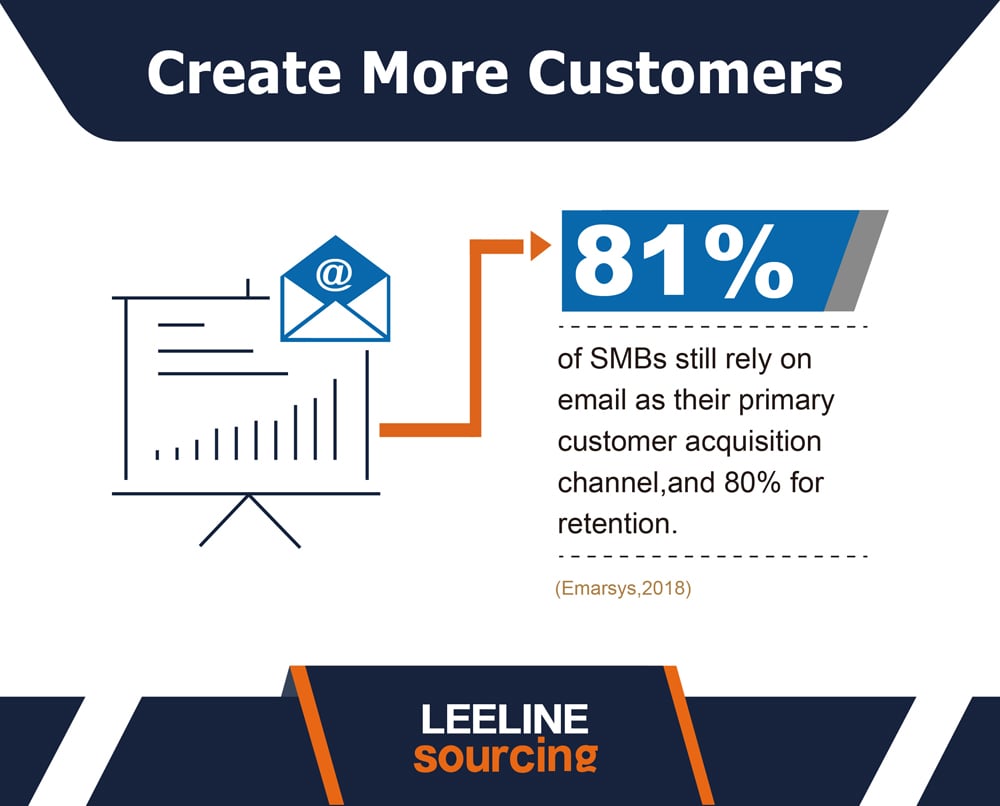 An email has the POWER to revert the CUSTOMERS.
Easy OFFERS.
Discounts.
Sales copies.
Everything collaborates in your favor to bring more customers to the TABLE. The average conversion rate is also HIGHER than expected.
Let's have a LOOK at the facts from different data sources.
81% of small business owners target CUSTOMERS through email marketing campaigns. ( Report from Emarsys)
80% of customer retention is solely the HELP of email marketing campaigns.
Social media channels are a BIGGER TARGET to find emails. People explore emails more than their social media.
So it is an EASY and EFFECTIVE target.
Email Frequency and Timing
Email Frequency and Timing depend a LOT.
Let's take a SIMPLE example. 58% of users open their Emails in the morning. So what do you get from this SITUATION?
You should send the emails in the morning, right? It will be a PERFECT TIMING.
Moreover, EMAIL FREQUENCY is essential. If you own SMALL BUSINESSES, you might know the optimal frequency for sending a single email.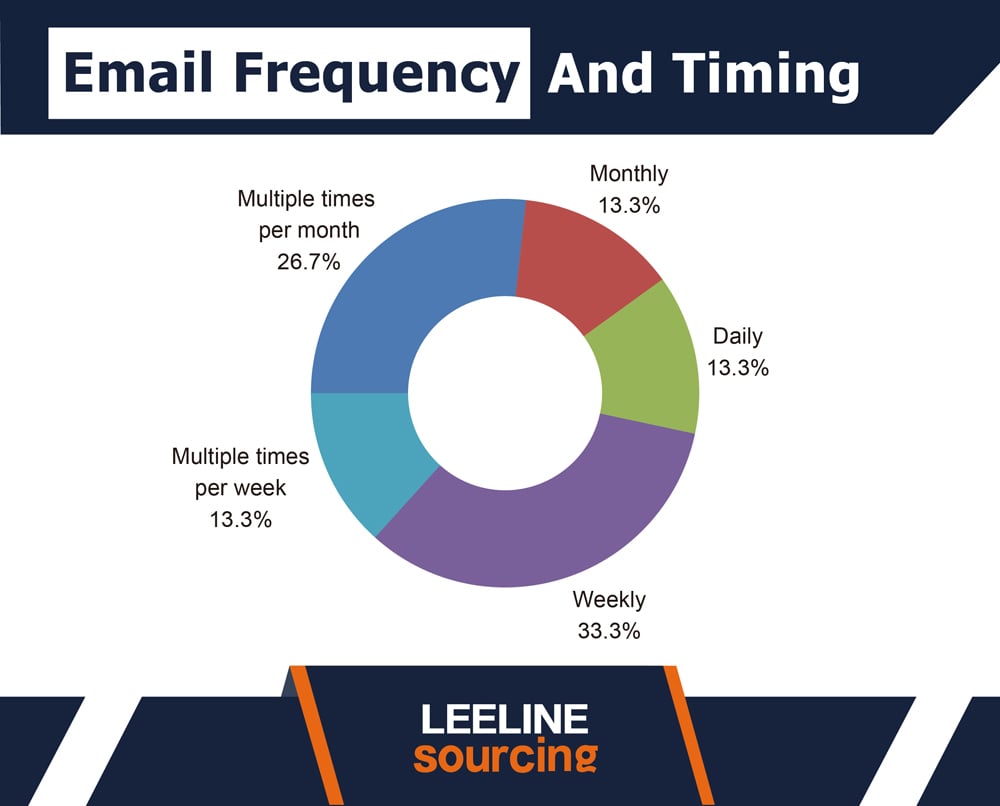 However, here are some email marketing stats driven by the DATABOX resources.
26.7% of email marketers send multiple email campaigns every month.
13.3% of email marketers send multiple emails every WEEK. The purpose is to get sales results from their email campaigns.
13.3% of email marketers send email campaigns to their CUSTOMERS monthly.
33.3% of email marketers send emails WEEKLY.
13.3% send emails DAILY.
From the ABOVE DATA, it is CLEAR:
Most digital marketing experts send emails weekly. And it will be four times per month or even MORE.
Sending daily emails is ALSO EFFECTIVE.
Email Marketing Statistics You Ought to Know
Email marketing stats play a KEY ROLE in defining:
How the marketing through emails has progressed over the YEARS.
What is expected from the marketing campaigns in the future?
The number of users and frequency of opening and email.
How successful your next email campaign can be.
Do you want to KNOW ALL THIS? No problem. Read till the end of the ARTICLE. You'll get to know the different email marketing stats from reliable sources.
General Email Marketing Statistics
E-mail marketing has dominated the MARKETING ERA.
You need a business email; get it. Gmail is THERE, linking all your accounts in one place. MailChimp, Bluesend, and many other email marketing software have helped MARKETING AUTOMATION.
Email influences CUSTOMER PURCHASE BEHAVIOR. You might be wondering, how is it even possible?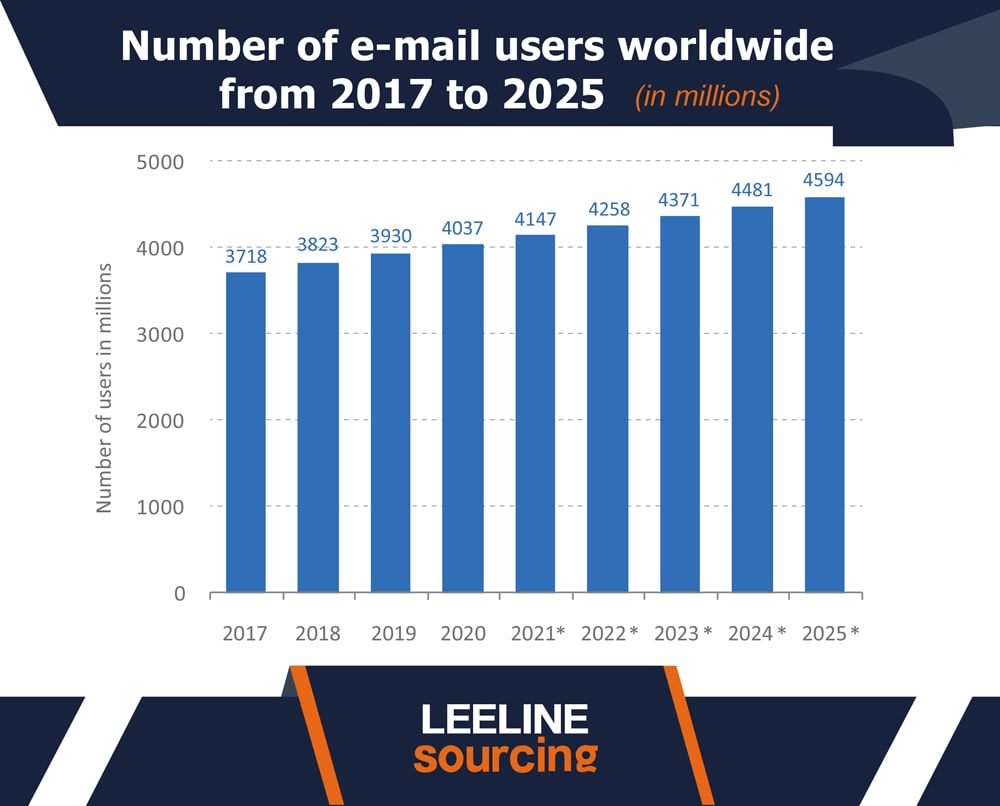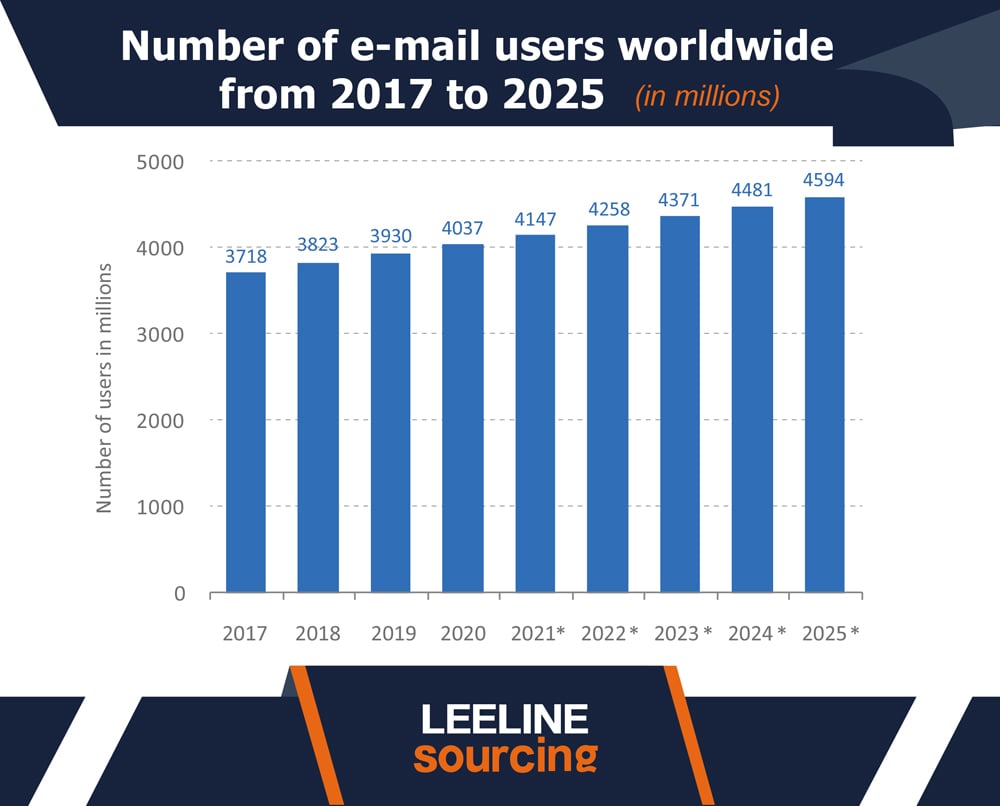 Let's start with the email statistics that will demonstrate everything here.
B2B Email Marketing Statistics
B2B email marketing is not a NEW thing in the market.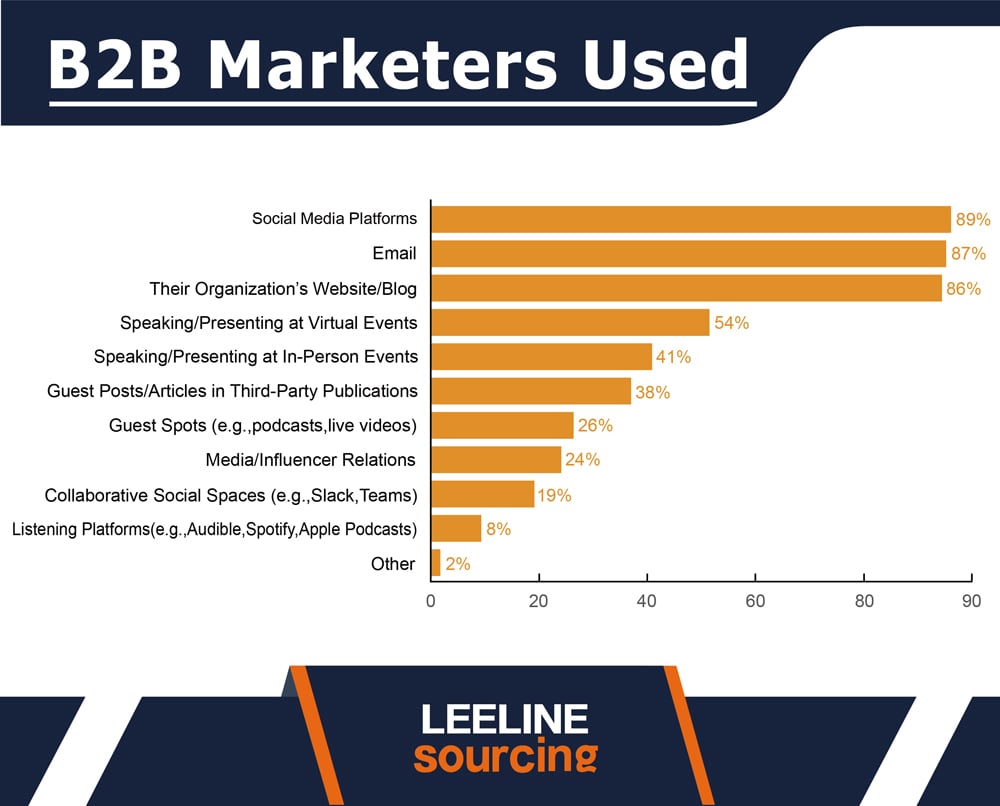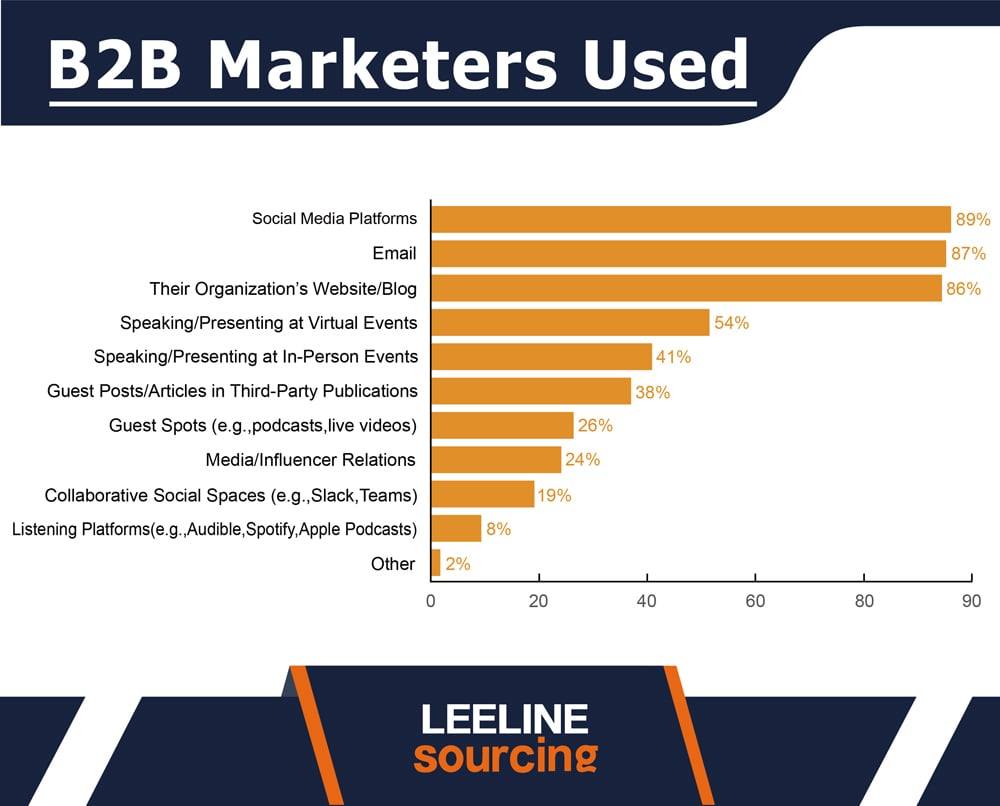 As per a report from Statista,
"B2B eCommerce has a VALUE of over $17.9 trillion. It is almost FIVE TIMES what the B2C market is. The biggest B2B eCommerce platform is Alibaba."
Such huge statistics compel marketers to FOCUS on their B2B trades and marketing. When it comes to CONTENT MARKETING through emails, here is what you should know:
A social marketing channel is on the TOP. 89% of B2B marketers use social media to make new CUSTOMERS and reach existing ones with new features.
Email shares 87% of the TOTAL DISTRIBUTION CHANNEL. It determines the EFFECTIVENESS of promotional emails.
The sole purpose is to CREATE lead generation. Bring new customers into the BUSINESS CIRCLE. And give exciting offers to the business owners to attract them to the businesses.
Email recipients can turn to the PURCHASE through the B2B marketing system.
B2C Email Marketing Statistics
Do you know what B2C is? And how it is different from B2B.
If not, NOT A BIG DEAL. B2C refers to all the trades between the business and customers. The retailers sell the products to the CUSTOMERS.
And Look. It is not a SMALL market.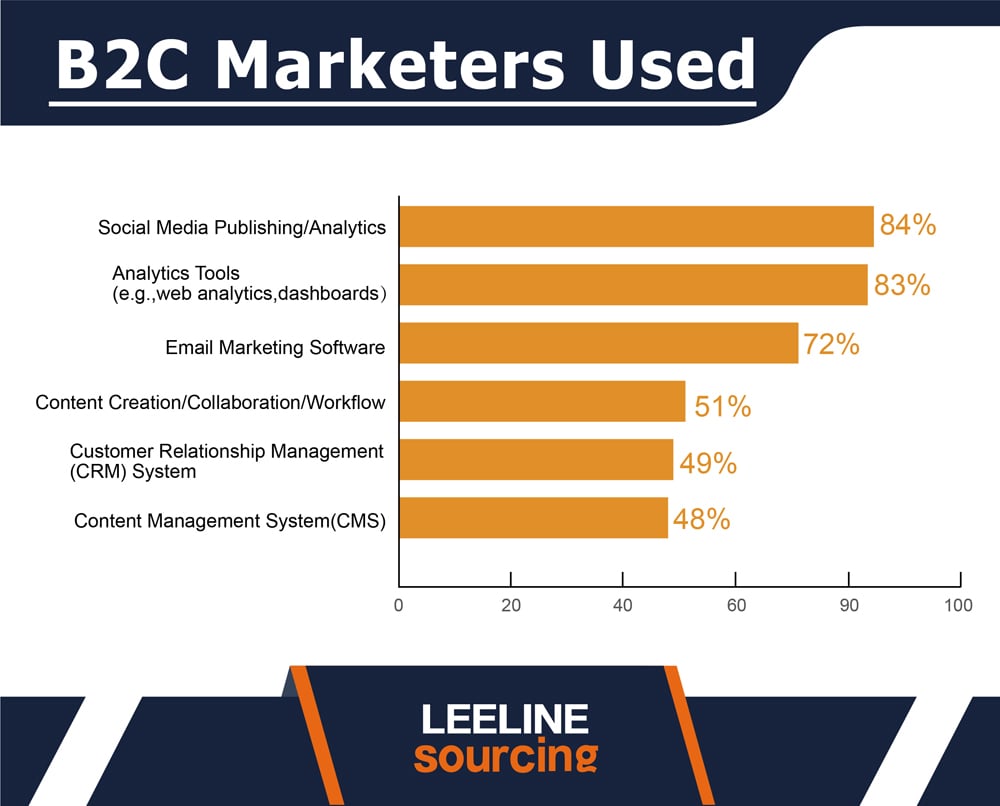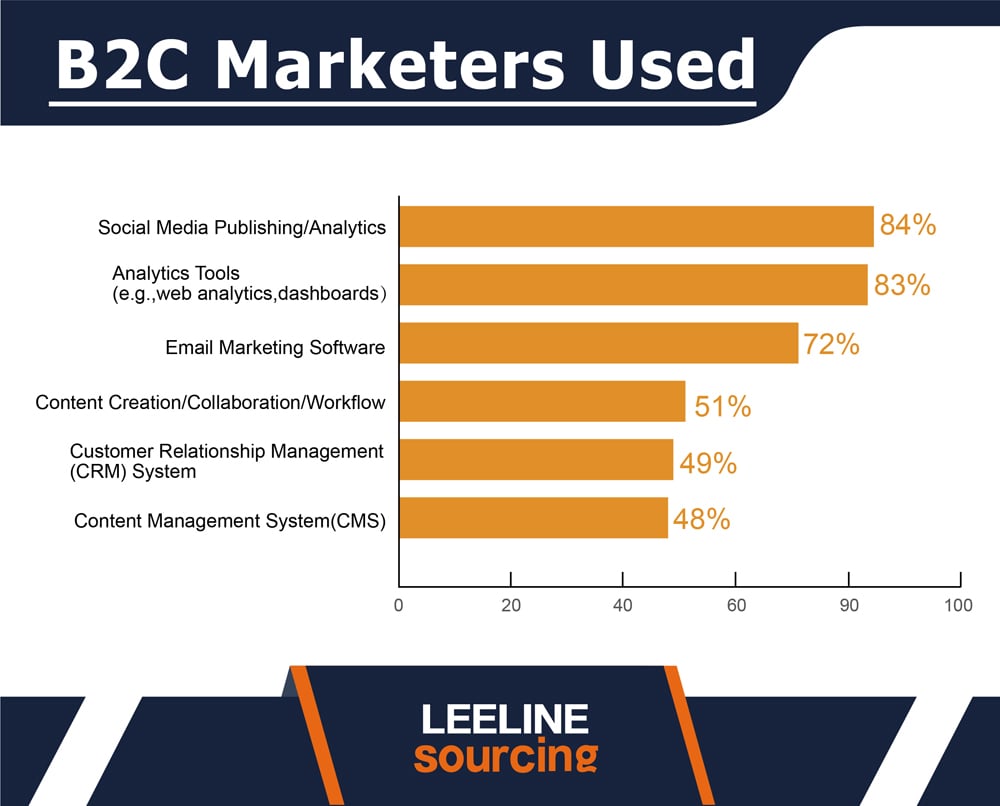 A Statista Report Indicates:
"B2C industry size is huge. It has sales of over $4 trillion."
It is GOING to increase in a FEW YEARS. Here are a few statistics related to this industry and its valuation.
72% of MARKETERS rely on content marketing through tools. ( A report from Content Marketing Institute)
59% of users admit that emails AFFECT their purchase decisions. Most buy products based on their emails at least once per month. (A survey conducted by the SaleCycle)
An email has a 45% open rate. 21% of people click on the emails and buy them. ( A report from Moosend)
It is CLEAR from the above discussion. How vital an email is for EXISTING CUSTOMERS. And how it can drive more sales with potential customers.
You can CONSIDER email to be your primary source for marketing.
Mobile Marketing Statistics
There are many MEDIUMS nowadays—for example, smartphones. Most people consider smartphones as their source of communication.
We can CONSIDER desktop and other mediums as well.
When it comes to EMAILS, we are at different levels of engagement.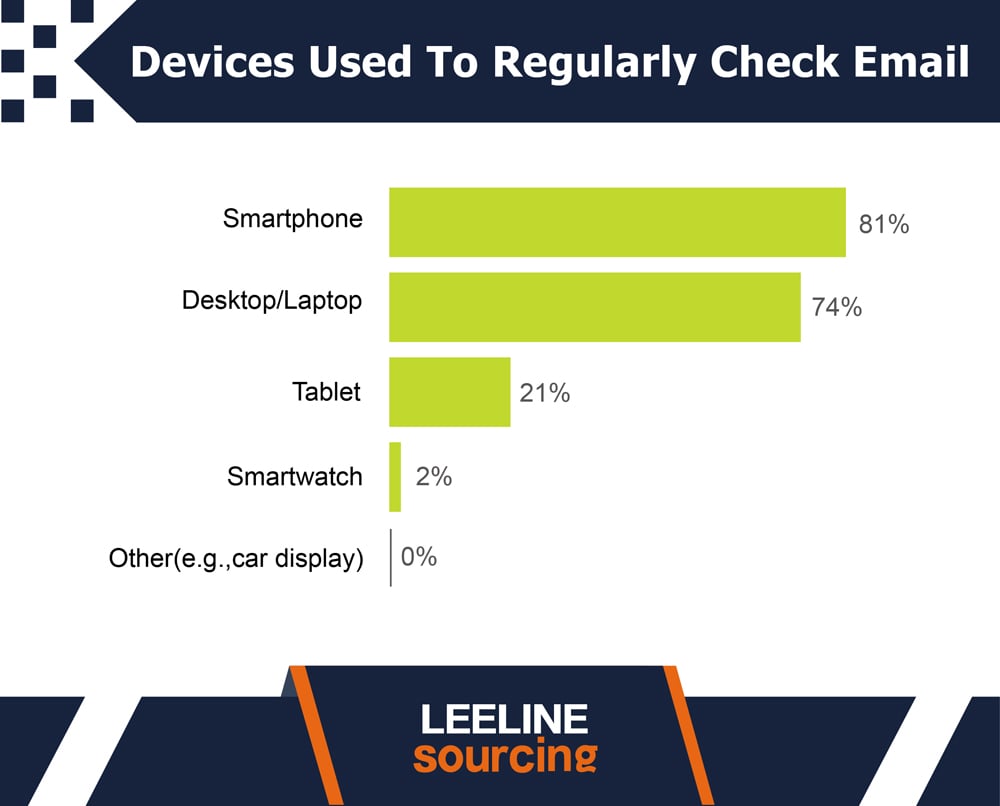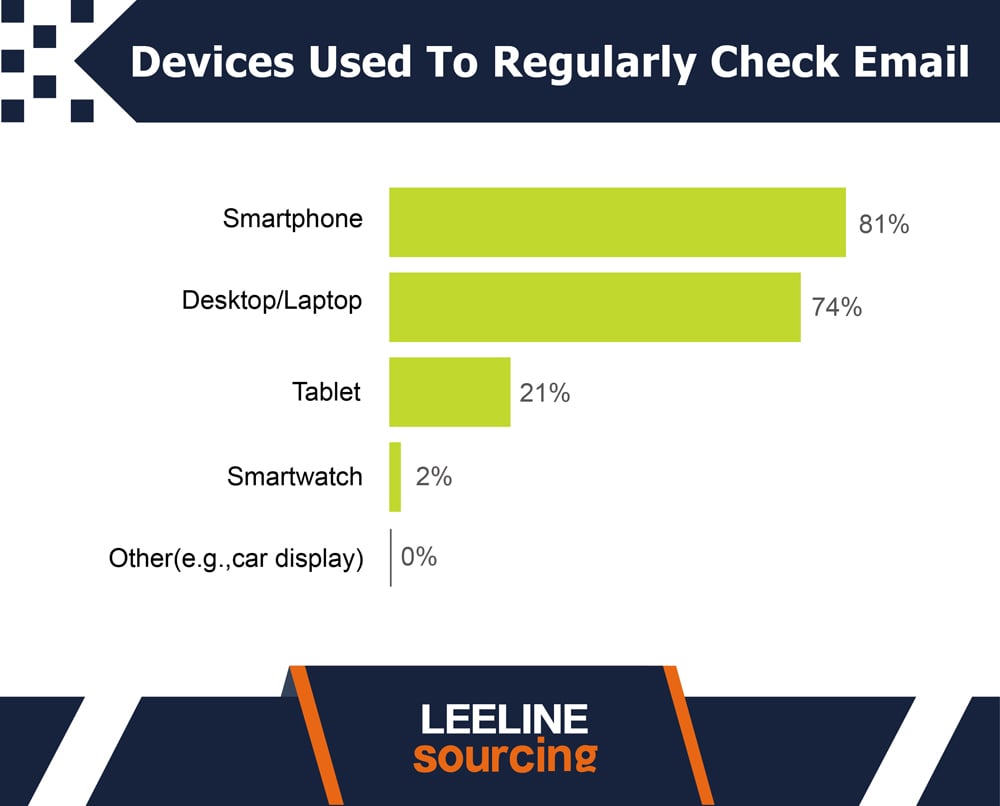 Do you want to know the ENGAGEMENT among the users? Here are different STATISTICS.
81% of smartphone users use their MOBILE DEVICES to see emails. 74% of users use the Desktop or Laptop. This ratio reduces to the other types of users. The tablet has email engagement in 21% of users. The smartwatch is even less than 2%.
75% of GMAIL USERS use their mobile devices. They open the Emails. Read the email subject line. And decide whether to buy the products or not.
The popular email clients are Apple and Gmail. The Apple iPhone has an opening ratio of 34%, while Gmail has 26%.
A mobile device offers ten times more engagement than other channels. Another way to boost user engagement is by including a QR Code for Google Form, event registrations, and more in your emails.
Email Subject Line and Content Stats
Do you know the SECRET of marketing emails' success?
It is personalization, right? No. Not at ALL. The inner CONTENT, right? To some extent, about 50%, we can say it is the RIGHT OPTION.
But the BIGGEST GAME CHANGER is the PERSONALIZED SUBJECT LINES.
Whenever a user receives an EMAIL, the first thing he sees is an EMAIL SUBJECT LINE.
For example:
"Hey! Get 50% OFF."
"The biggest Revolutionary product is here!"
Don't you think these are Attractive subject lines? We still have SOME DATA proving our stance on the email subject lines.
47% of USERS open their emails only if the Subject line aligns with their interests.
Emojis can INCREASE your email engagements by up to 56% solely. (A study from experts.)
MailChimp is an EMAIL AUTOMATION marketing tool. It has shared the MOST POPULAR emojis driving engagement among users.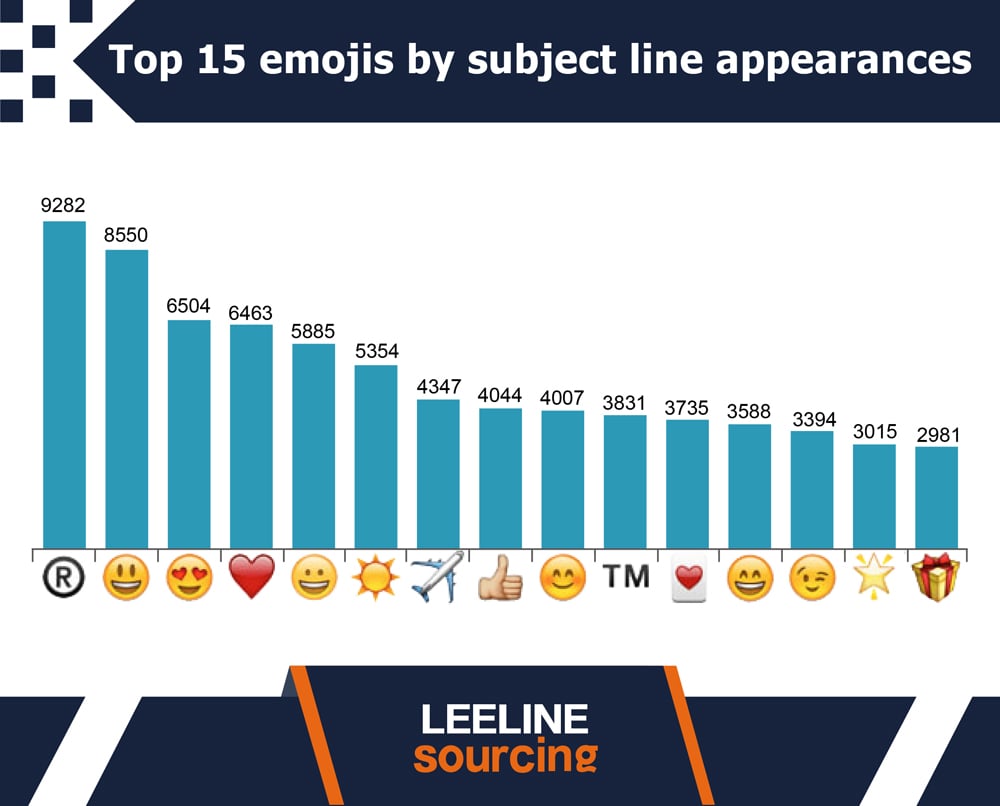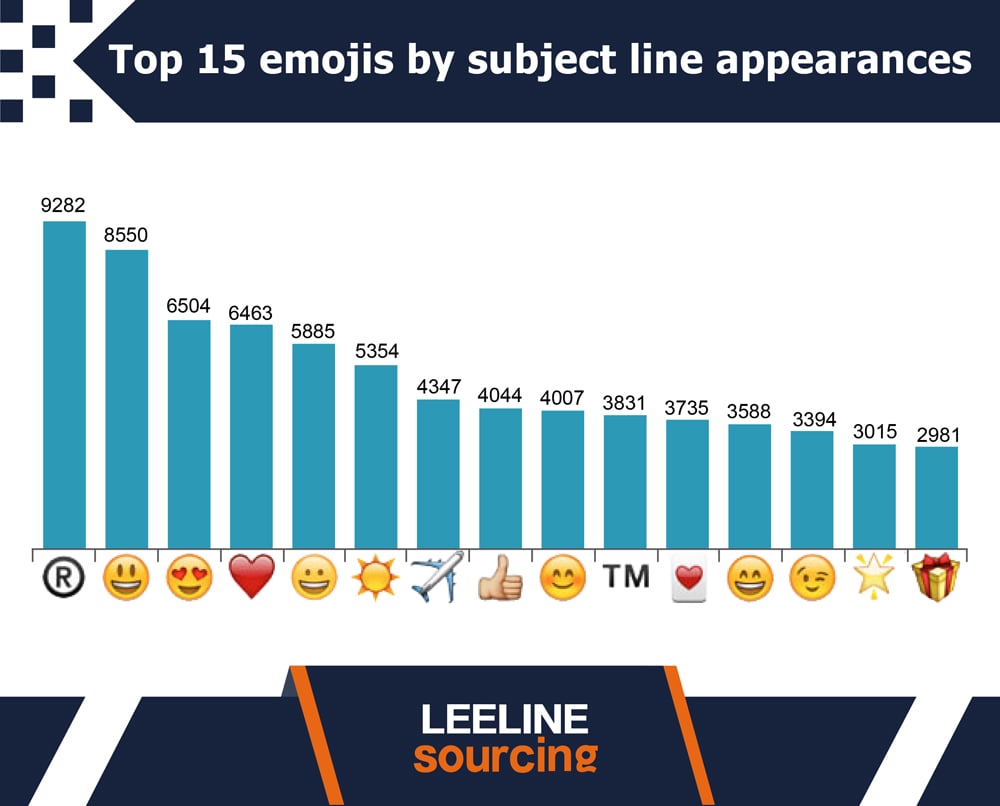 Email Deliverability Stats
Look. Suppose You have STARTED the next email marketing campaign.
What are your EXPECTATIONS on email marketing performance?
Simple. You want to GAIN HIGH SALES. But let me tell you ONE FACT. Most of your emails don't even REACH the inbox of the users.
So, where do they go?
They might go to the SPAM FOLDER or Junk folders.
Why does it even HAPPEN?
There are many reasons.
Your brand emails have the spammy email ADDRESS.
You have repeatedly sent EMAILS to your users. Some users unsubscribe and report.
Some marketing tools are OFTEN a BIG problem.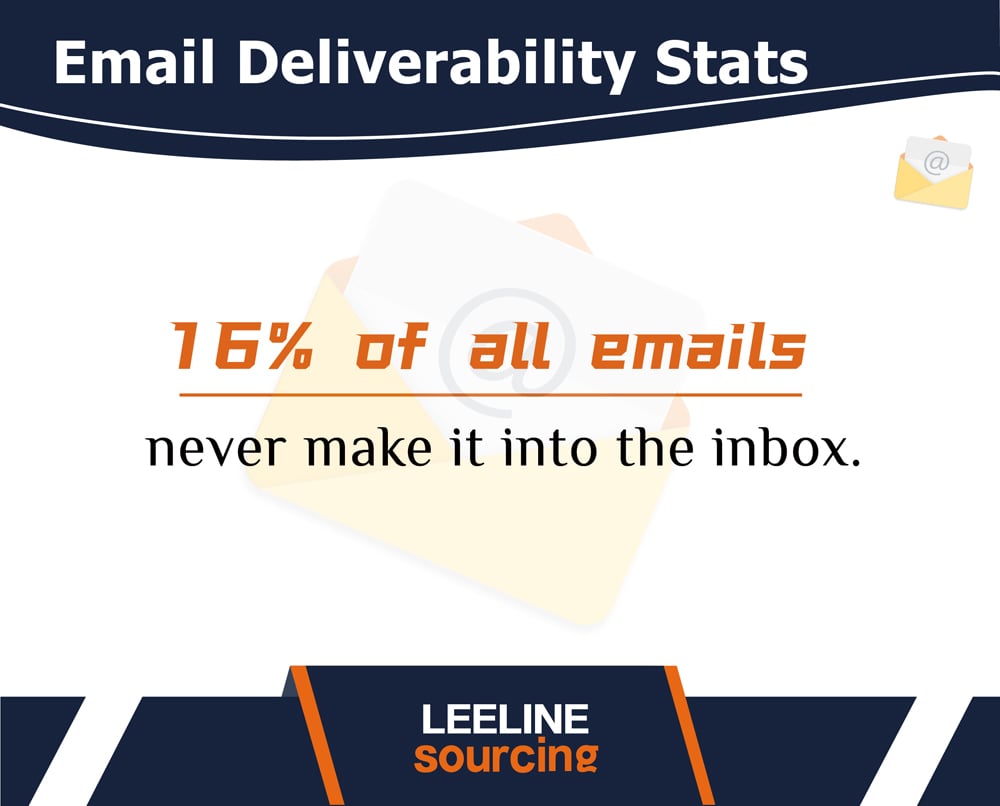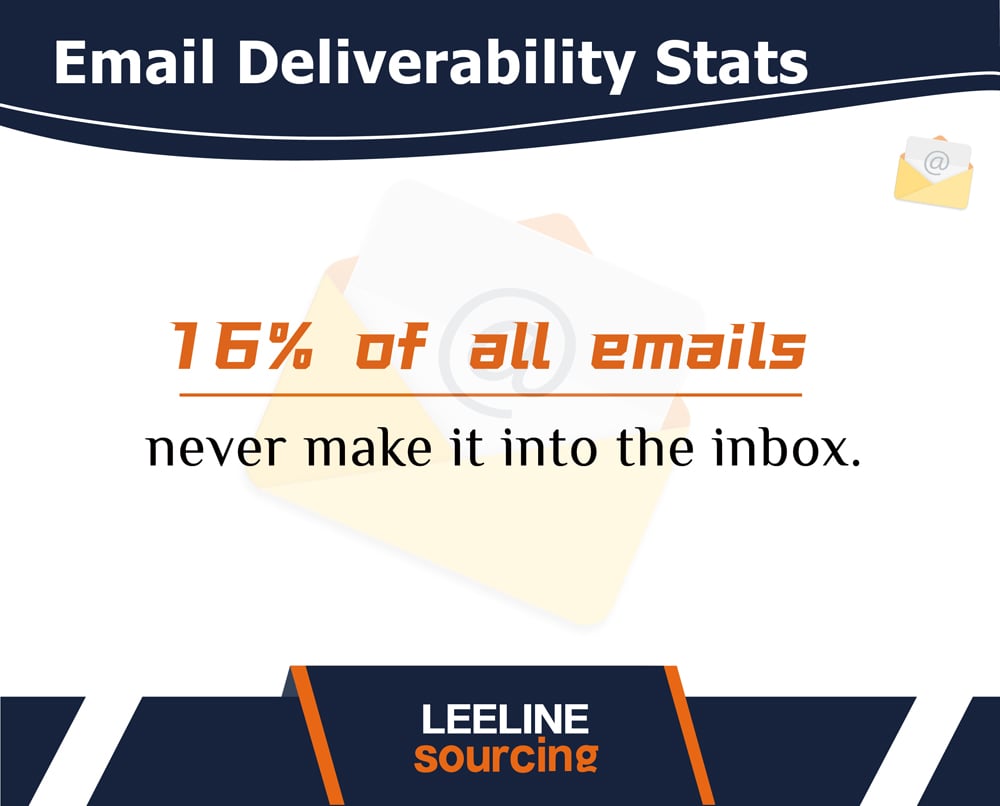 Here are some statistics related to successfully delivered emails into the inbox.
79.6% is the total number of emails that reached INBOX. (A report from the Tool Testers.)
16% of all the emails don't even reach the INBOX. They might go to the Spam folders or may be lost forever.
It becomes ESSENTIAL to use the powerful marketing tool for marketing emails. The average email deliverability rate defines your success.
Email Click-through and Open Rate Stats
CLICK THROUGH RATES are like the CONVERSION from your PPC ads.
When measuring the MARKETING emails performance, we check the Click through rates.
Not all customers open an EMAIL. Not all customers even make purchases. A marketer focuses on:
Send brand emails that attract users.
Make more sales
Simple and SHORT.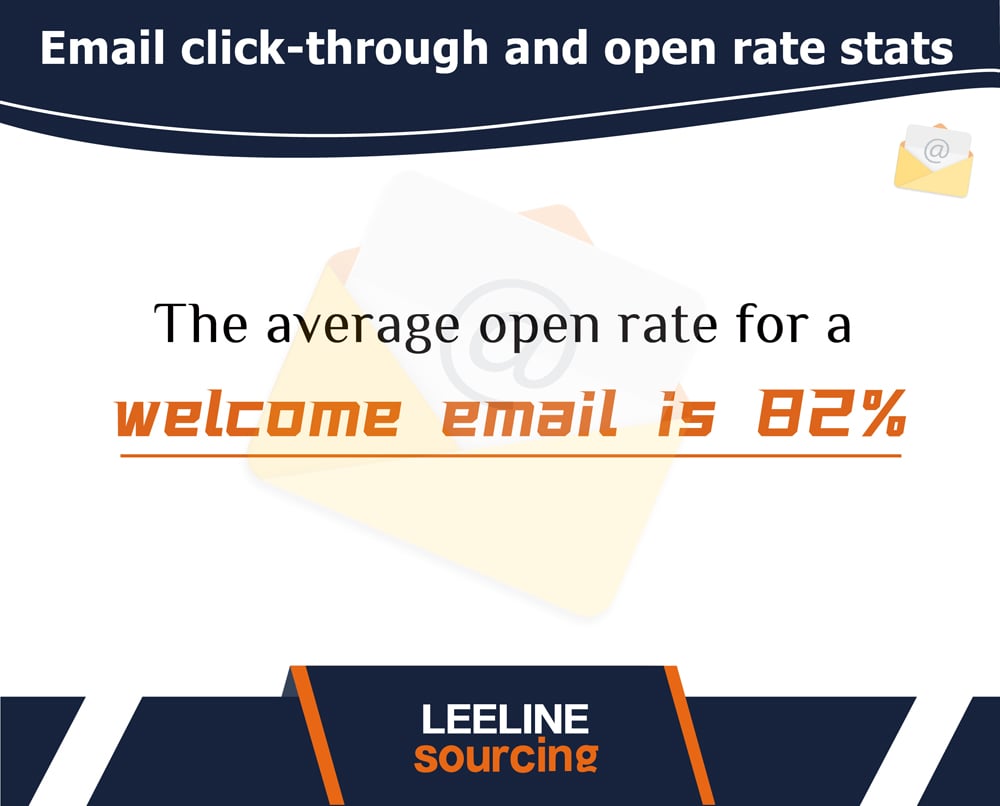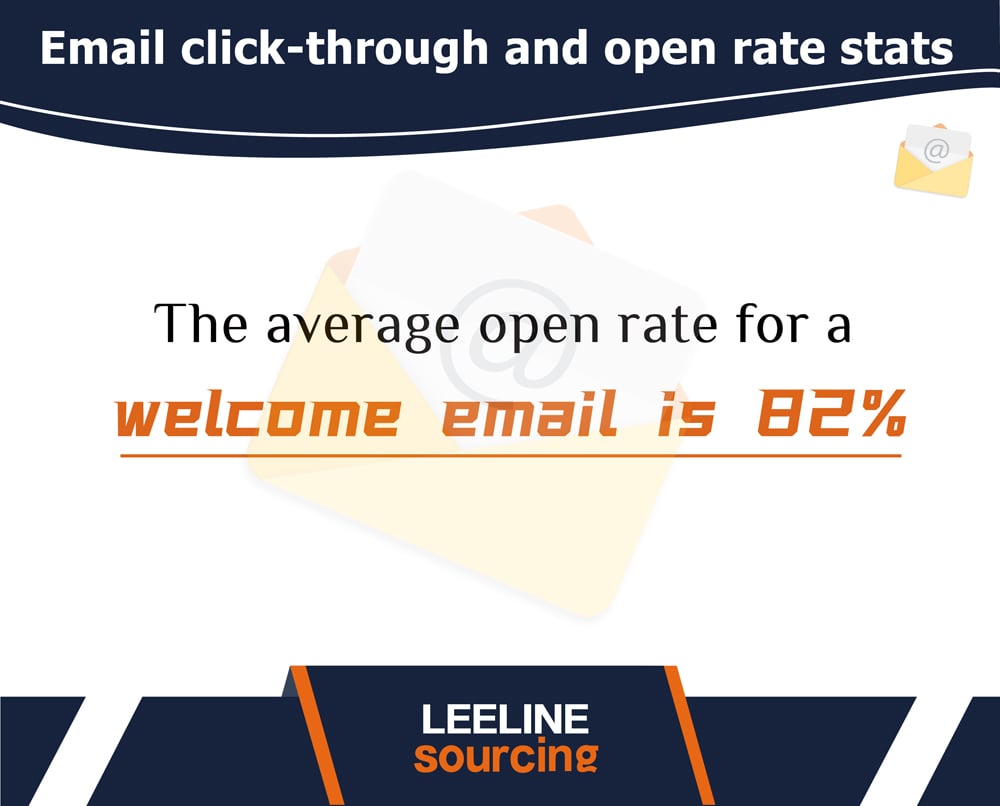 The open rate is Directly proportional to the Click-through rate(CTR). CTR is directly proportional to Sales.
Now you can GUESS what wonders a HIGH CTR can do. Here is some data from reliable resources.
The average click-through rate is 2.3%. (A report from the Campaign Monitor.)
Subject lines can improve the CTR by up to 16%. (Campaign Monitor)
The average Open Rate for welcome Emails is 82%. (Campaign Monitor)
Segmented email campaigns have 14% more opens. Their clicks increased by more than 100%. (MailChimp Report)
Email Automation Statistics
Automation is a POWERFUL and effective technique.
Don't have TIME? Automation is there. Tired of CREATING the same emails? Mentally disturbed due to marketing?
Take SOME LEAVE. Have rest. And let the TECHNOLOGY do wonders for you.
Automation can:
Save your TIME.
Send thousands of emails in a moment of seconds.
Create lead generation and help you schedule campaigns.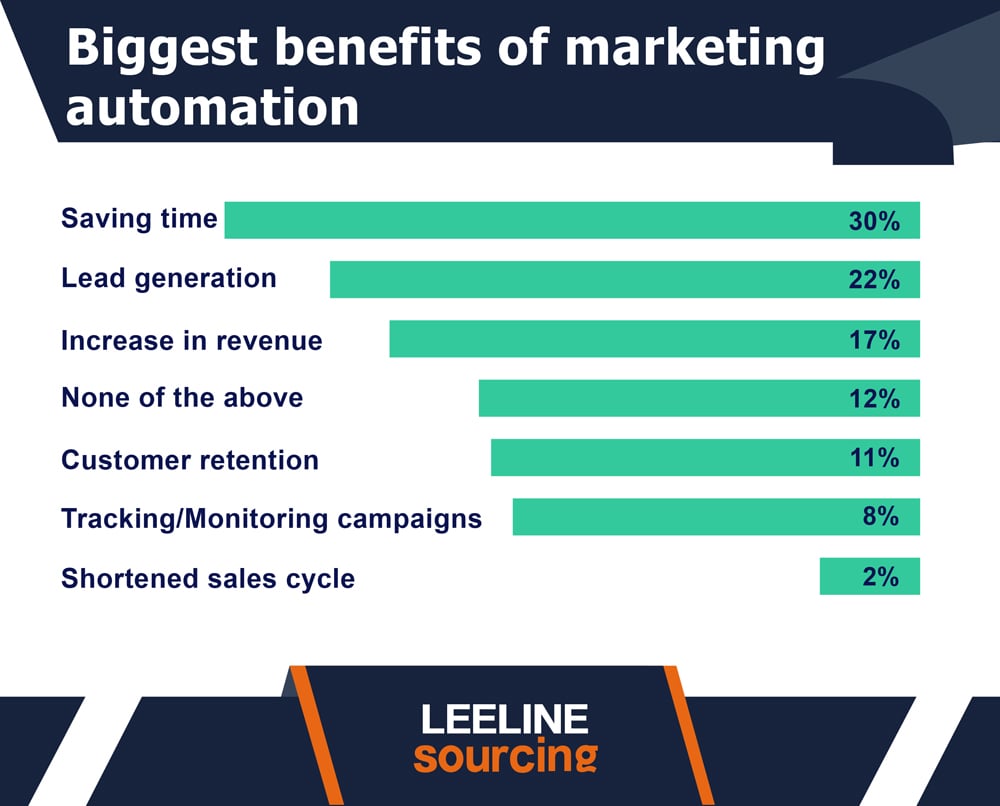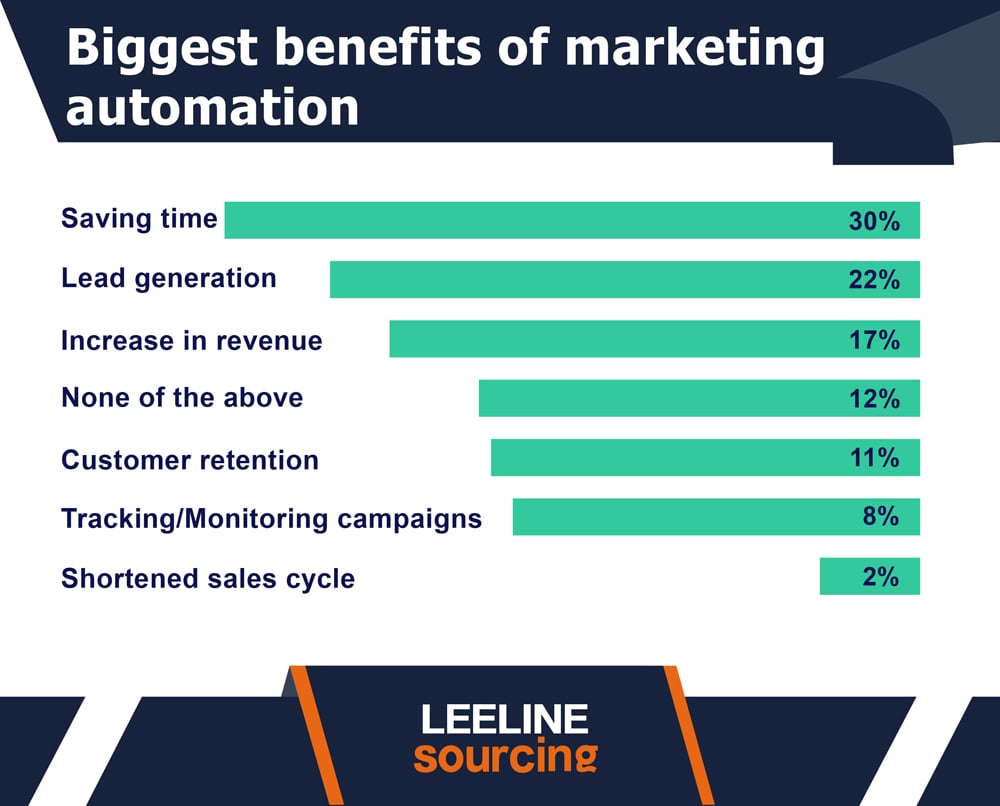 As I said, it is POWERFUL. Nowadays, Artificial Intelligence Integrations have made it a BLACK MAGIC.
Here is some data about automated emails.
A report from Invespcro: 80% of users have improved lead generation by AUTOMATION. 77% have more conversion ratio compared without AUTOMATION.
36% of marketers use the AUTOMATION system to save TIME AND MONEY.
There was a 451% increase in the LEADS with automation.
Email Segmentation & Personalization Stats
How will it be if someone calls you by your NAME?
ASTONISHING! How does he know my name?
Are you going to THINK like that? Am I right? It is what happens when you receive an EMAIL.
On the other hand, segmented email campaigns turn the TABLES. You know what to send. Division of emails can even improve your IMPACT.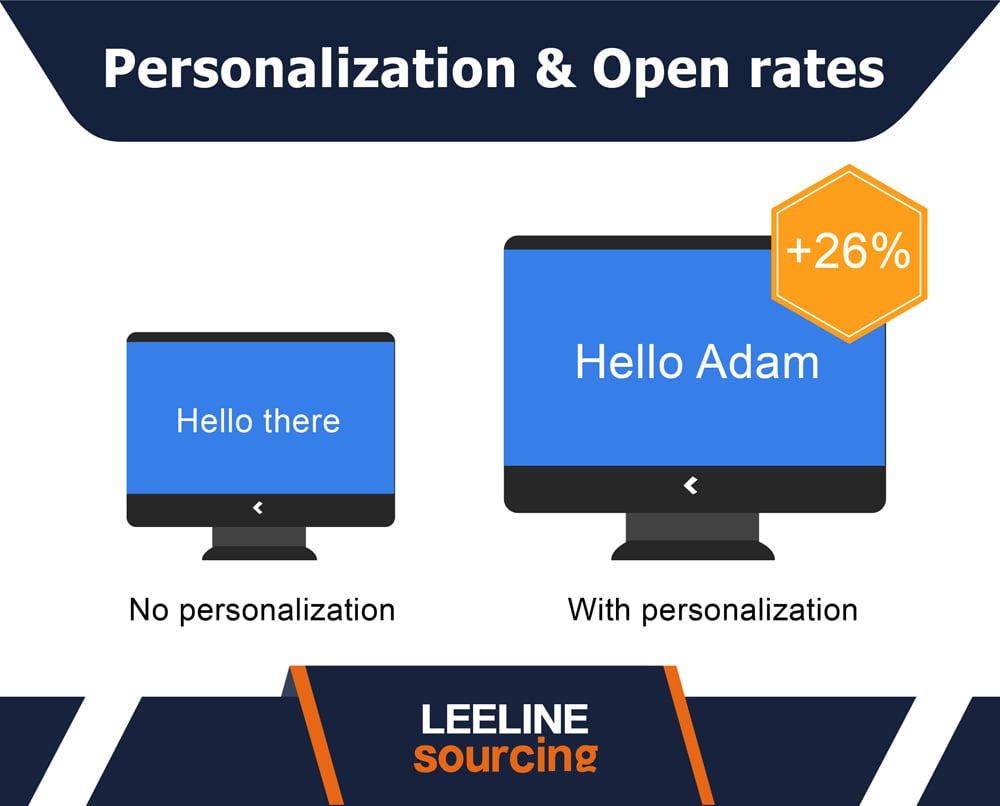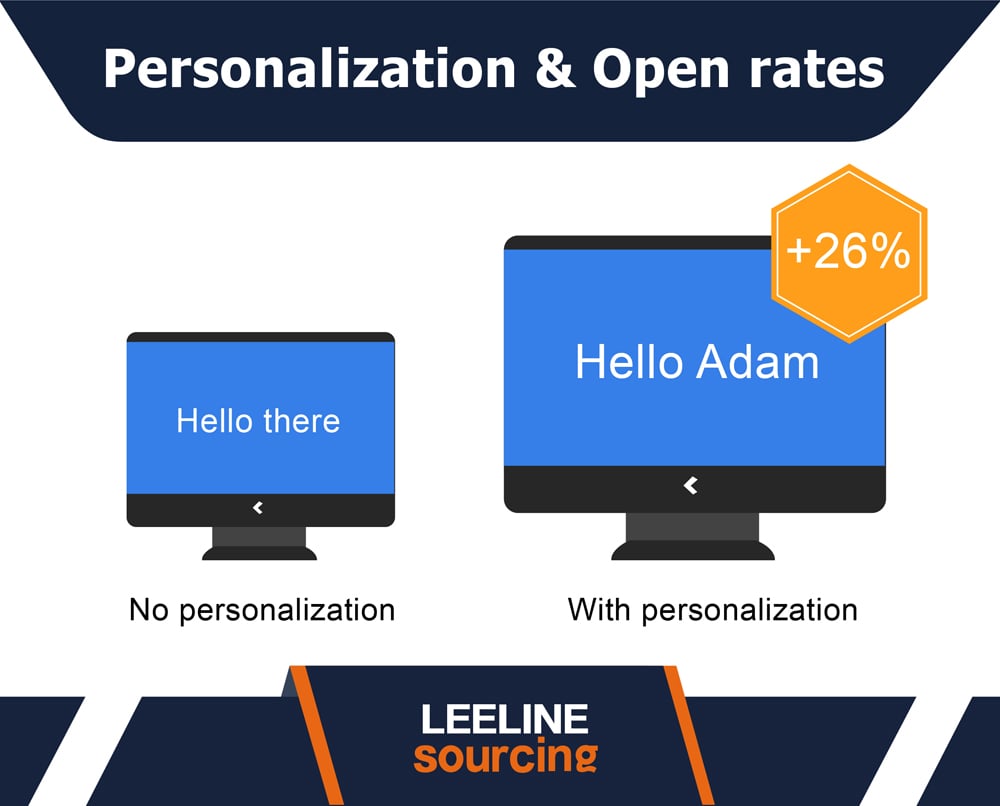 There are different statistics related to email segmentation and personalization.
Effective Subject lines improve email opening by 26%. ( Campaign Monitor)
75% of marketers believe in Personalization to improve CTR. (Social Media Today)
84% of marketers believe in email segmentation to generate more leads. (A report from Statista)
Therefore, most marketers come up with better plans. Call your customers by name. Give them the RIGHT offers. And get more conversions through emails.
Email Marketing Demographics
An email has dominated the ERA of online business. Business emails do BLACK MAGIC. Bring up more customers. And get what you can't achieve with other types of marketing.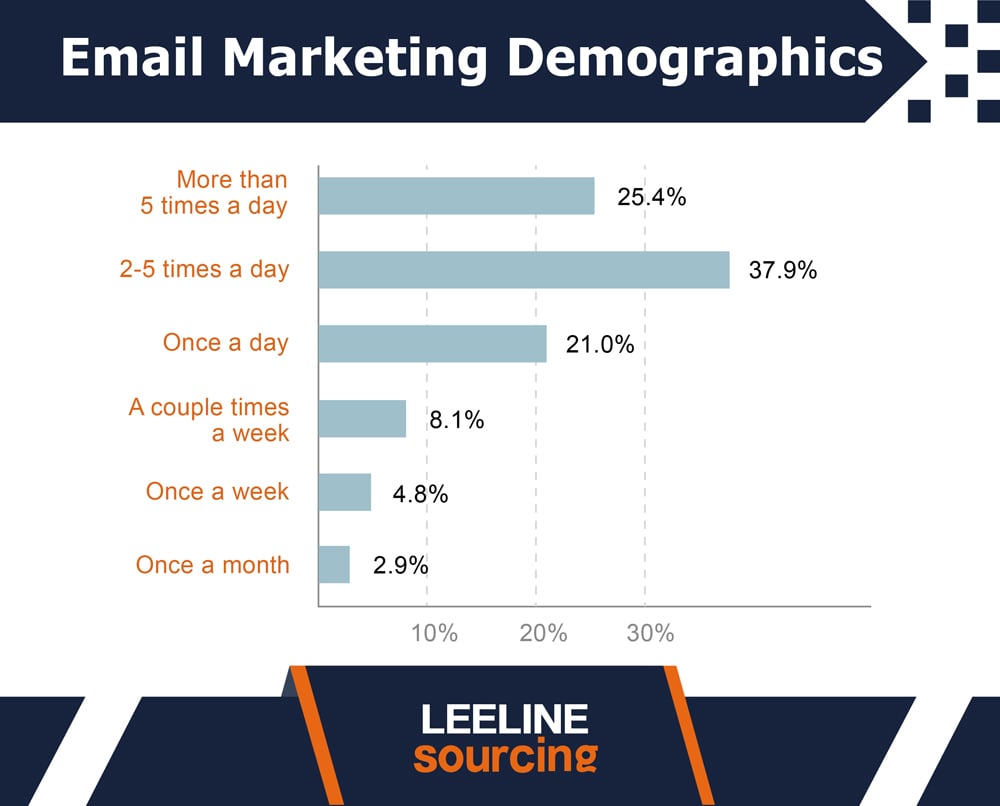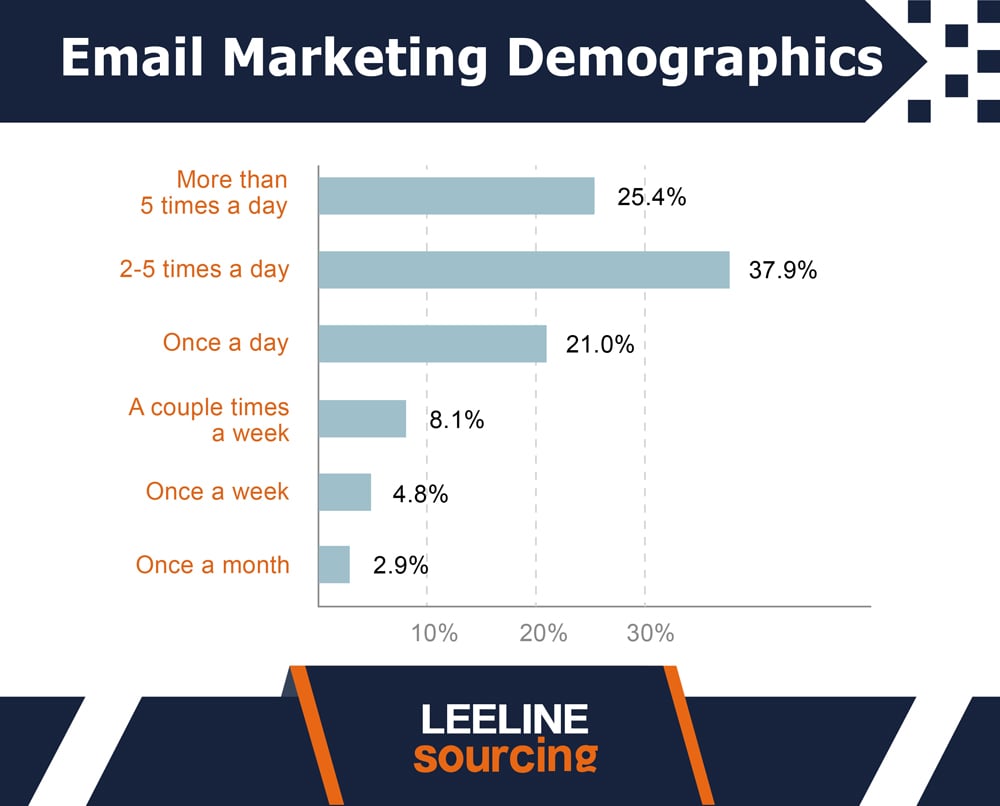 Here are a FEW STATISTICS related to email marketing demographics.
What's Next
Look. EMAIL marketing is not an ABSOLUTE success for everyone. Your email marketing ROI is low.
You don't get the EXPECTED results. Everything is OPPOSITE of what you expected.
Is that so with you?
No PROBLEM. Consult experts like ours. We can EVALUATE THE marketing campaigns. Modify and SUGGEST the better EMAIL MARKETING STRATEGY.
Are you waiting for what? Call us right away or visit our website.
We are sorry that this post was not useful for you!
Let us improve this post!
Tell us how we can improve this post?