Choosing between EXW and FOB usually puts off a lot of people. These incoterms pop up a lot when finding suitable suppliers. But they're simple terms with straightforward definitions. EXW stands for Ex-works, and FOB stands for Free on Board.
We encounter these terms daily as an experienced freight forwarding company. We've helped clients choose which trade terms are the best for them for ten years. You will learn whether EWX or FOB is more suited for you.
This article will guide you through the definitions and differences of EXW and FOB, so keep scrolling!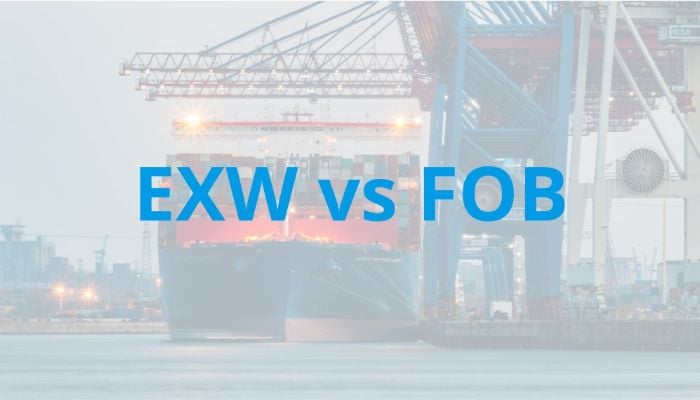 EXW Meaning
The EXW incoterm stands for Ex Works. In this international shipment method, the supplier is only in charge of making a product available at a particular place like the supplier's factory. The buyer then has to arrange and finance its transit. The supplier gets the minimum responsibility as the buyer's shoulders most of them.
FOB Meaning
The international trade term FOB means Free on Board. In this, it becomes the responsibility of a seller to pay and get the goods loaded into the buyer's ship and get export clearance. After this, the responsibility switches to the buyer, and they become responsible for onward transportation costs.
EXW vs FOB: what's the difference?
Both international trade terms have advantages and disadvantages for buyers and sellers. Decide which advantages are essential to you and which disadvantages you can manage.
Here are the pros and cons of EXW vs FOB:
EXW Shipping Terms
Advantages
In EXW works terms, the shipping costs, freight costs, local costs, and customs clearance all become the buyer's responsibility. The positive thing about this is that it allows buyers to know the total cost of their expenses even before customs declaration.
It also allows the buyer to control the delivery of their cargo. So this eliminates the risks of the supplier adding a margin to the transportation cost. EXW transport costs are usually lower, so experienced buyers often choose this.
Disadvantages
The seller is only in charge of making the product available at a particular place. So, as a buyer, you will be responsible for most of the additional costs and documents for the cargo transport. You have to find a sea freight forwarder, arrange export documents, obtain export licenses, and pay local charges before leaving its origin country. When problems with customs arise, fixing them will become your sole responsibility. You can't ask for the assistance of suppliers for the shipment process.
FOB Terms
Advantages
In FOB shipment, the export duty falls on both the supplier and the seller. The risk is lower as the supplier will be handling the delivery in one country, and you become in charge of the cargo on your end. In this type of contract, the supplier must have your goods shipped to you, so they handle the export clearance, export documentation, and other international shipments documentation. You won't pay additional costs in this process, and you only pay the set FOB price you agreed.
Disadvantages
Some supplier refuses to pay for local costs like customs clearance in the destination country even if they promised to. Some also add a margin on top of the shipping cost, so you could pay more than if you were to use a freight forwarder to ship your product. You won't also have as much control as you need over the transport cost and shipping routes.
Looking for the Best China Sourcing Agent?
Leeline Sourcing helps you find factories, get competitive prices, follow up production, ensure quality and deliver products to the door.
EXW vs FOB: which one is better?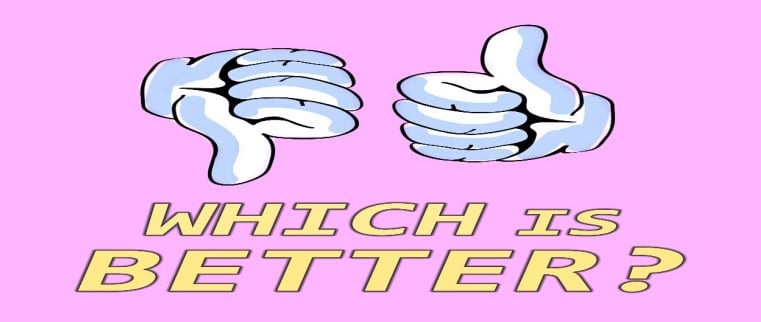 Clients often ask us which shipment method is the best for them. They also ask which of these can lower their shipment cost before their goods pass the ship's rail at the destination port.
But to be honest, it all comes down to what you need and what you can do. Although you can save money on the Ex-works method, you might spend extra costs if you fail to do it correctly.
Ex-works are usually for experienced buyers or those willing to organize the papers and shipment routes. On the other hand, the FOB might be more suitable if you're new to international trade.
Consider these pointers when choosing between the two incoterms:
Choose EXW works terms if:
The supplier doesn't do exports. You have no choice but to do the shipment yourself in this case.
You're used to the import business and know how to contact freight companies and apply for insurance for your goods.
You know how to process transportation documents.
You're willing to do the extra work to have more control of your cargo.
You want to buy wholesale products cheaper.
Choose FOB terms if:
You don't have any experience with EXW shipment, and you're not willing to do the extra work of processing documents.
You're ready to finance the additional cost of having your supplier's insurance to have your goods delivered.
There's already a standardized price for your order, and you're willing to pay that amount.
You're not buying in bulk.
FAQs about EWX vs FOB
What do EXW and FOB stand for?
EXW shipment stands for Ex-works, and FOB stands for Free on Board. The buyer processes the shipment in EXW, and the supplier handles the load in FOB.
What is EXW or FOB unit price?
A unit price is a cost to ship a good based on a standardized unit basis, like the cost per barrel of oil. A unit price is usually used in FOB shipment terms where the buyer pays the seller to include delivery costs.
What are the costs of FOB?
For sellers, the costs of FOB are for the transportation of goods to the port shipment, loading the goods into the freight vessels, and paying for insurance.
If I place an order after the goods have been loaded, am I still considered a FOB?
In EXW and FOB, your order is placed before the goods are loaded. You can't decide which shipping method to use after the goods are loaded. It's important to know which one fits your needs before placing wholesale orders.
What's Next
Ex-works terms and Free onboard terms are two terms related to freight service. We recommend you to stick to FOB if you're inexperienced and choose EXW if you're willing to do more to save money. Before deciding on which shipment contract to use, know your needs and capabilities first. In doing so, you'll be able to choose the most efficient method for your business. You'll save money, or you'll save time, whichever one matters to you most.
At LEELINE SOURCING, we handle thousands of freight deliveries every year. If you need advice and assistance, don't hesitate to contact us!
We are sorry that this post was not useful for you!
Let us improve this post!
Tell us how we can improve this post?