Doing an online business is appealing. According to a study, online sales will increase by 14.2% in 2022. But it also comes with its own set of difficulties. Remaining on track is essential for doing a successful online business.
We conducted an extensive study into current trends and characteristics. By this, we came up with some expert advice for doing an online business in 2022
In this article, we will cover some expert advice for online businesses. This guidance may assist you in running a successful internet business.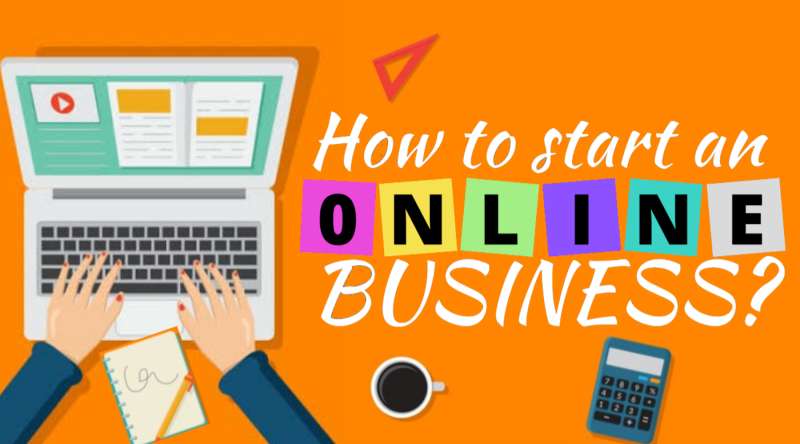 Top 20 Expert Advice to Follow
In 2022, there are several things to consider when starting an online business. We've compiled a list of the top 20 tactics you can use to succeed.
What advice do you have for online business in 2022?
Well, I would say never underestimate the power of SEO. When you need instant leads and business, then freely you can move to PPC or paid ads campaign. But SEO is a long-term process; you have to fix your website's technical and on-page issues, do depth keyword research and add targeted keywords to your site, then focus on link building. Create informative and quality blogs by using long-tail keywords, publishing them on your site, and sharing them on your social media networks. You will find many different link-building techniques, but a few of the best techniques are HARO/Source Bottle, Skyscraper, Broken Link-Building, Resource Pages Link-Building, Expert roundups, and guest blogging. This will increase your domain authority and organic traffic instantly.
If you're a local service or product provider, then you must focus on local SEO, identify local keywords, improvise your Google my business, go for local PR, and local link-building. After giving all the efforts, you can measure your efforts in Google Analytics; it will help you to find and compare organic traffic, top-performing pages, your visitor's behavior, etc. Google Analytics will also help you to identify your mistakes and where you should improvise your efforts or change your strategies.
To enhance the SEO strategies, you can use some mind-blowing tools such as Ahrefs, SEMrush, Screaming Frog, SERPStat, Keyword Tool, BuzzSumo, Google Analytics, Google Search Console, Woorank, Spyfu, Moz, Majestic, etc.
I would say give at least 8-10 months in SEO, and you won't need to run any paid ads campaign to generate leads.
Manan G | for 21twelveinteractive.com
Stop trying to be a Jack or Jill of all trades but a master of none. Focus on critical areas that will grow your business instead of trying everything. You will spread yourself too thin, and you will also be less likely to excel in any one area of your business. For example, there are many social media channels, but not all will attract your target customer base. Select one or two social media platforms to begin with and try to reach your target market there first. Speaking of customers, stop trying to sell your product to everyone. Focus your efforts and marketing campaigns on a specific type of customer that would benefit from your product or service and give them a more personalized experience. It will also be easier to convince them that your product can provide a solution to their problem.
Michael Dinich | for yourmoneygeek.com
Work at building authentic relationships. It can take people a while to trust you before they are ready to buy, so make sure you nurture them with informative and quality content. If you don't stay front of mind and help people get to know you better, you risk losing them to a competitor.
Hannah Martin | for talentedladiesclub.com
Make sure you know your competition
Successful businesses know who their competition is. You should know who your competitors are and how to stand out from them. Analyse who your competition is and why people should choose you over them. Now more than ever, digital channels matter. Find out what your competitors are using and get on all of them to reach more people. Keep up-to-date on the tools and solutions your competitors are using to provide outstanding customer service.
Set up and run an Agile Marketing Organisation
The concept of Agile in marketing refers to using data and analytics to find opportunities or solutions to problems as you go, deploying tests rapidly, evaluating the results, and iterating rapidly. An agile marketing organization can run hundreds of campaigns simultaneously and come up with multiple new ideas every week if it operates at scale.
Create a system for managing your web assets
Organising your web assets should be a priority when running a business online. This includes everything from your business website to social media profiles. You've got to keep them all in shape.
Don't let your brand's reputation slip away
A successful online business is all about reputation and credibility. A little mistake can damage your reputation online and hurt your business as well. For this reason, you should value your brand's reputation online. Setting up Google alerts will allow you to keep track of all mentions of your brand. This way, you can stay informed in many ways. When faced with a negative customer review or feedback, respond as soon as possible to address the issues and satisfy customers in any way you can.
Be more service-oriented, not sales-oriented
Solve the problems your customers are facing instead of just selling them stuff. Be smart about how you identify the needs of your audience and how you present your offering as the best solution. Write ads that solve customer problems. Don't just highlight your products' features and benefits, but tell them how your product will benefit them. The best way to become an industry leader and engage the target audience is to keep your digital assets updated with problem-solving and informative content.
Nick Loggie | for adlibweb.com
When it comes to improving online sales conversion, the devil is in the details. You can accelerate the growth of your online business by optimizing your search strategy, making your site mobile-friendly, advertising on Google, cross-promoting other brands, and partnering with influencers. Start learning bit by bit and apply the methods you think will be most valuable to your business. Stick to these best practices and you should begin growing your e-commerce sales in no time.
Dave Sutton | Best Selling Author of Marketing Interrupted and Strategic Analytics
Online businesses' success depends on digital marketing, especially content marketing, social media marketing, and search engine optimization (SEO). Almost every business that is successful online has an omnichannel social media presence and a website that is SEO-friendly. So if you want to succeed with your online business in 2022, pay more attention to content marketing, SEO, and influencer marketing on social media.
Inu Etc | for inuidea.com
Follow Trends
It is essential to follow the market's trends to succeed. Consider doing some research on current trends. It will help you target a specific audience.
Walter C Obrien | Founder of thebalancesmb.com
Conduct market research to back up your idea.
Consider doing some market research before you start an online business. Doing some research will help you check the feasibility of your product or service. It will also enable you to know your competitor.
Herbert S Ramos | Head of Marketing for oberlo.com
Understand the Competitors in Your Online Business
Understanding your competition is crucial to your business's success. You must know what your competitors are doing. It will help you to offer the best service. Analyze your competition and the market. Then provide the best service to set yourself apart.
Virginia D Cortez | for dollarsprout.com
Create a responsive website
A website is part and parcel of an online business. It helps you organize your products in a single place. Consider creating a website for your online business if you don't already have one. Customers now shop online using their smartphones. A mobile-friendly website can have a positive outcome for your business.
Louis Outlaw | for milesbeckler.com
Use social media
You're missing out on a lot if you haven't set up your business on social media yet! Small businesses can use social media to promote their products. It could improve sales and communication with customers. Social networking may help you build a brand for your company. Instagram could be one of the most effective social media tools for promoting your business. Responding to messages in the chatbox can also improve customer satisfaction rates.
Michael R King | for businessnewsdaily.com
Collaboration with micro-influencers
Working with social media influencers can be costly for a small business. A collaboration with a micro-influencer could be a good option. Video marketing is also becoming more popular day by day. Utilizing social media tools like TikTok could be useful.
Tim Murphy | for blog.2checkout.com
Focus on Personalization
It would be best if you spent some time learning which channels your target audience uses. It will help you stay connected and aid your business growth in 2022 and beyond. You can use those channels to provide marketing messages to your target audience.
Agnes J Desir | for forbes.com
Small Business can use webinars as a tool.
Webinars may help small businesses in a variety of ways. They could use webinars to attract new clients. Webinars allow people to get to know you. It would help them see why our product is so valuable.
Richard S Anderson | for arcalea.com
Add Customer Testimonials
Customers check the reviews of a product or service before buying it. According to a 2017 study, 92% of customers hesitate to buy things without feedback. It would be best to encourage your consumers to leave reviews to expand your business.
Kurt Labrie | for evergreendm.com
Make customer service a top priority.
Prioritizing customer service could help you expand your business in 2022. You will lose clients if you do not provide better service than your competitors. Always go beyond and above to assist your customers. Ensure your employees are well-trained to deliver the best service.
Luz Hardy | for smallbusinessbc.ca
What Next
Consider how the business operated 20 years ago and how it operates now. It would help if you also thought creatively in this shifting climate. Take the suggestions in this article into consideration. Create an appealing website with advanced e-commerce capabilities. To improve your idea, look into some current trends.
We are sorry that this post was not useful for you!
Let us improve this post!
Tell us how we can improve this post?