According to Statista, the total population on social sites will cross 5 BILLION MARK. Such huge numbers have led to easy selling on social media channels. Around 59% of the TOTAL WORLD population is on social sites like Facebook, Insta, etc.
Isn't it astonishing for any business?
Social selling statistics let us KNOW the REAL-TIME performance of social sites. 70% of SOCIAL SELLING occurs through top platforms. It includes Facebook, Instagram, LinkedIn, and TikTok.
From the RIGHT PROSPECT of business, social media selling has been a TOP of discussion. So, do you WANT a DETAILED ASPECT of social selling?
Let's get more social selling statistics here.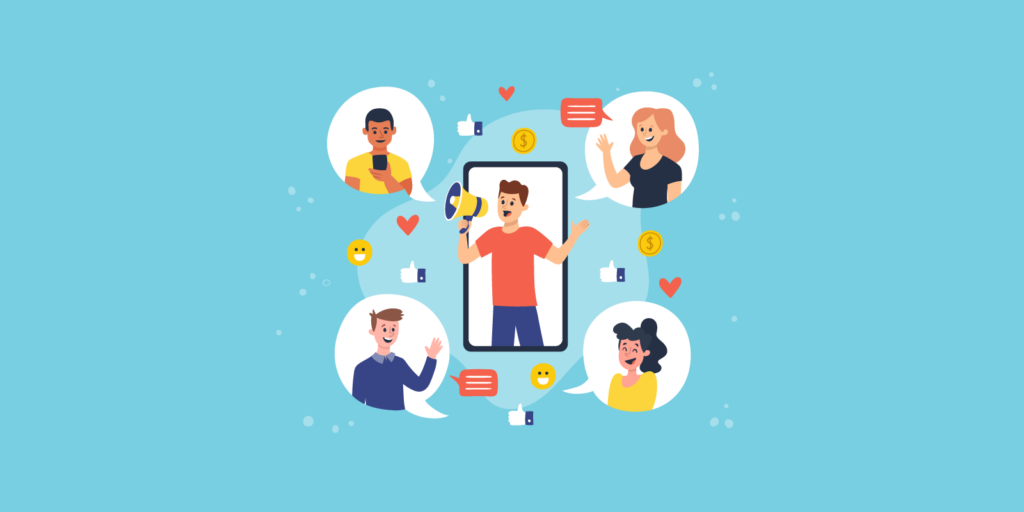 What Is Social Selling?
We all know social media is a way to CONNECT with relatives and close ones. But have you ever thought of it like a MARKETER or a seller?
It is where the REAL GAME begins.
Social selling refers to selling products through social media. Take the example of creating a PROFILE on FACEBOOK. Open a group related to your business. People ask you questions about your products and services.
You answer them. All that you are doing is social selling. It is a LONG-TERM strategy, not short-term, like a TRADITIONAL selling mechanism. You engage more customers, and you build relationships. In return, there are more sales.
That is how it works in the SOCIAL SELLING SYSTEM.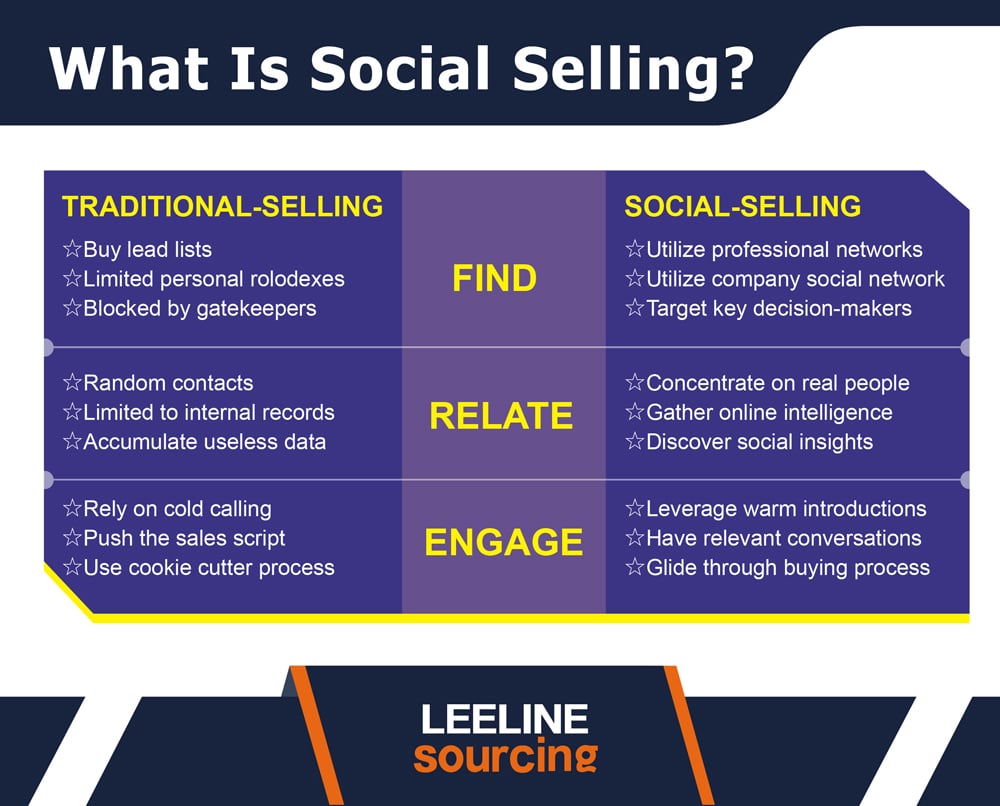 Importance&Benefits of Social Selling
Social media has facilitated SALES PROFESSIONALS in setting up sales strategies. They get customer loyalty. What else do you even want?
Many miracles of social media selling are on the table. Let's check it out.
Third Most Effective Channel for business purposes
Social media is the THIRD MOST popular channel for digital marketing plans. Here are some stats.
Website is on the TOP with 63% of effectiveness.
After the website, EMAIL attracts marketers for digital marketing.
Social media comes on the THIRD-RANK with 49% of effectiveness.
Organic search is 31% effective. Paid search is 29%, while the Mobile search is 28% effective for DIGITAL MARKETING.
Display ads have 24% of effectiveness.
Revenue Growth
Social media SELLING has enabled a PROFESSIONAL brand to grow from 40% to 50% in new customers. Customer retention has increased to 80-90%.
Here are some stats related to the growth of the business through social media selling.
61% of the ORGANIZATIONS have reported a POSITIVE response. Social media selling has increased their business growth.
50% of sales reps' quote comprises social media selling.
Quote Attainment
67% of the sales reps have failed to achieve the Quota. It is due to:
They sent cold emails and were struggling to get sales.
Most sales reps don't do METICULOUS research failing to understand the market effectively.
66% of the SOCIAL MEDIA sellers have achieved a greater quota. It is due to:
They offer more relevant offers.
Excellent customer service ensures better results.
Building Relationships
Social media is incredibly effective in generating more sales. It creates meaningful relationships and plays a crucial role in strengthening relationships.
Let's know how it has helped brands and sales professionals.
74 times out of 100, a buyer prefers a SALES professional who adds value.
62% of companies agree on building solid relationships through SOCIAL MEDIA.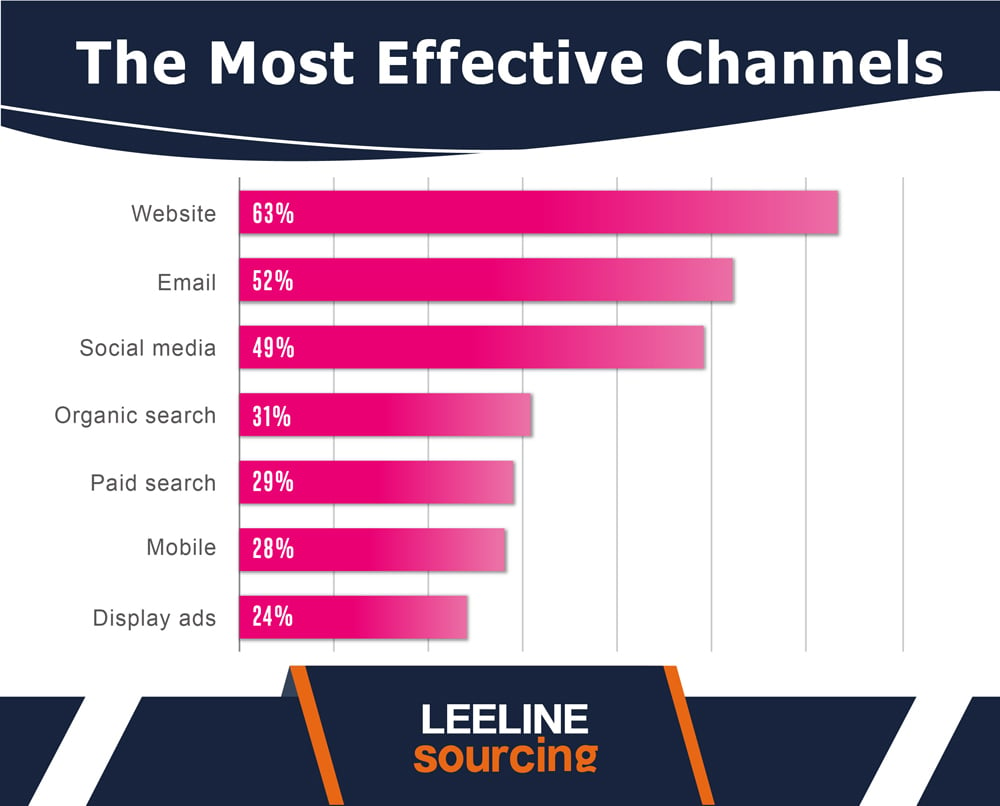 Key Social Selling Statistics
To effectively WORK, customer-focused STRATEGY is 200% crucial. One can differentiate social selling from SOCIAL MEDIA MARKETING. And utilize many new and effective selling methods.
All organizations should make it essential to learn about SOCIAL MEDIA selling. It should be compulsory for sales, marketing, and operations teams.
I am sharing interesting stats here. Check this.
73% of the SALES representatives exceeded their SELLING QUOTA with social selling. Their quota exceeded 23%.
Top-performing Salespeople use SOCIAL MEDIA to generate sales. They performed better than 78% of their competitors with social media.
90% of successful businesses use SOCIAL sites to increase revenue to a greater extent.
Fourteen common industries influence 50% of the REVENUE.
Cold calling affects SALE PERFORMANCE. Therefore, 90% of decision-makers don't answer a COLD CALL.
53% of the SALES agents need further discussions and help understand the process.
Sales agents with HIGH SOCIAL MEDIA ACTIVITY generate more sales. They get 45% more deals compared to their competitors, who do not use social media as such. 51% of the sellers are MORE LIKELY to hit their sales target.
93% of SOCIAL executives launch sales without any PRIOR training. It is a more considerable drawback on one end.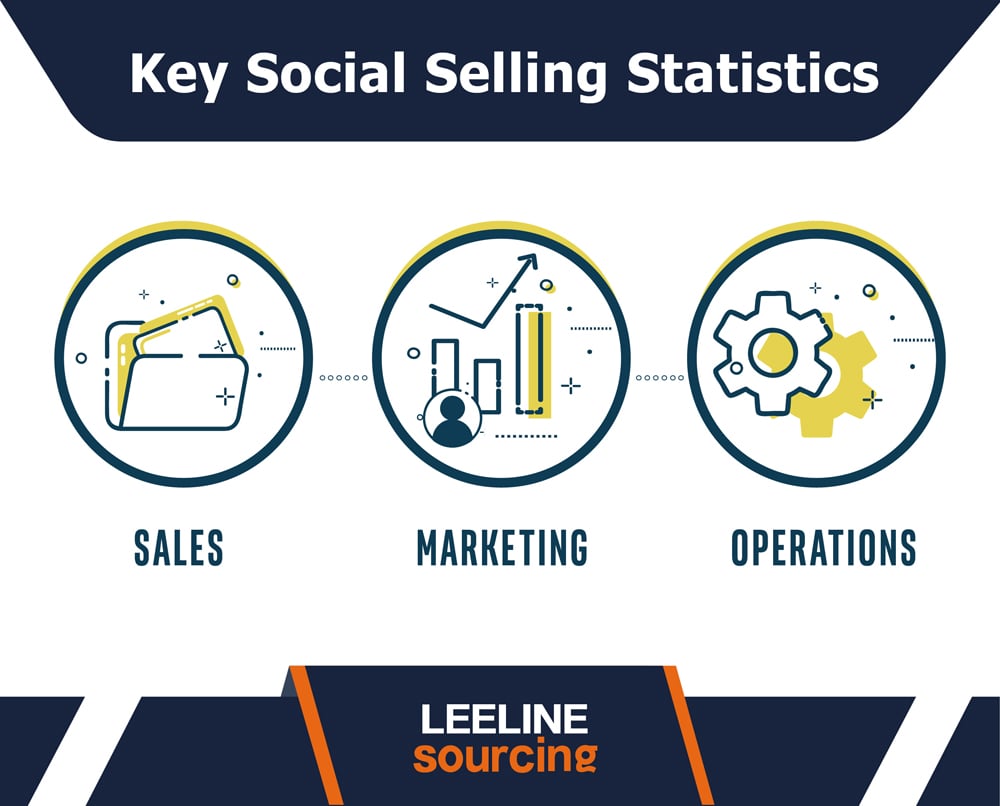 Customer Engagement Statistics
Social Buying is a VERY COMMON SCENARIO. 7 out of 10 customers see an AD on social media sites and purchase the products.
Can you guess the TOP WAYS through which customers find their products?
I have listed some of the TOP stats related to social media networks.
49% of the potential customers see a TARGETED ad. Visit it. And Purchase the product or services.
40% of Internet users GET ATTRACTED by an organic post by a brand on social media.
34% of the USERS research products on a social platform. Once they like it, they move to their PURCHASE.
34% of the users PURCHASE A PRODUCT after seeing a post from a friend about the product on other platforms.
Social selling messaging has a role of 22% of sales via tags and DMs. It helps the brand's social media channels to get deals.
3/4th of B2B shoppers operate social sites to make social buying decisions.
68% of the Customers have MADE AT LEAST one purchase through the social media channel.
55% of TikTok users use it to find new products and brands.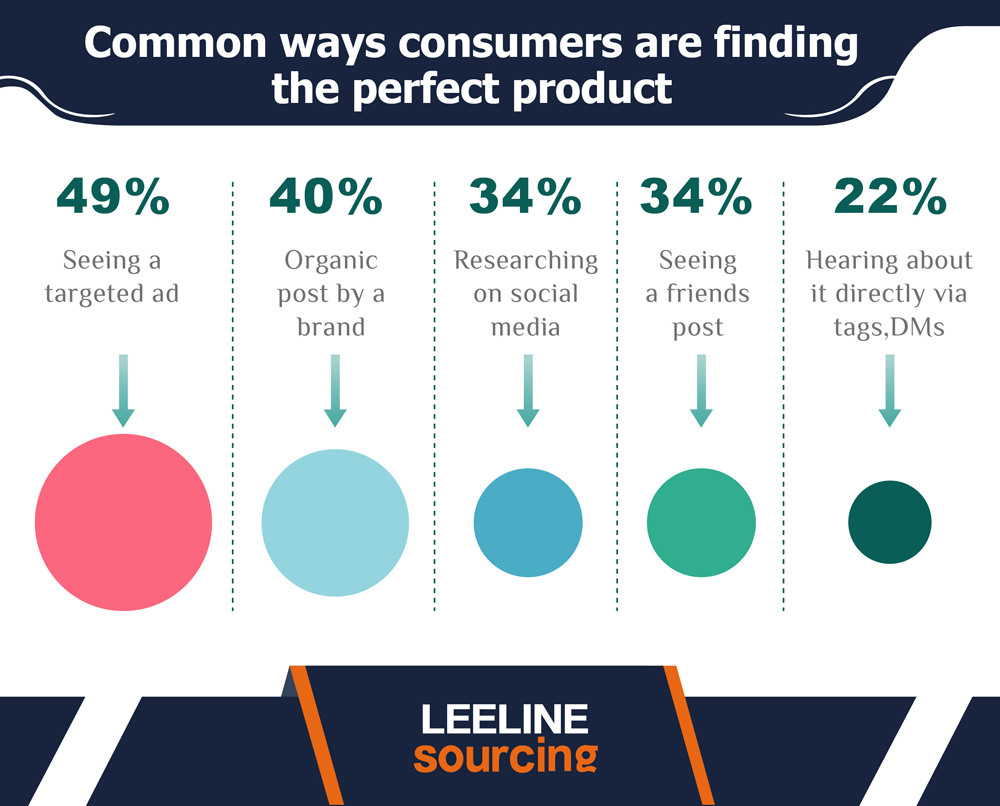 Social Selling Adoption Statistics
A rise in social media has led to an increase in customers in SOCIAL SELLING SPACE
With an increasing number of buyers, you can expect a BETTER GROWTH.
I have listed the SOCIAL MEDIA data. Have a LOOK at the detailed stats.
Social media was the TOP CHANNEL for marketing in 2022. 44% of the marketing companies agree with this fact.
Website and BLOG were second on the top marketing list. 36% of marketers use it for ORGANIC MARKETING SERVICES.
Email marketing was THIRD on the rank with 35% marketing companies.
32% of the COMPANIES used content marketing for social selling efforts. It was the FOURTH number on the list.
30% of the COMPANIES target influencer marketing to get sales.
50% of TEAM sales use SOCIAL MEDIA in a social selling program. They plan to spend at least 5 minutes on the SOCIAL to post content and get engagement.
Most sellers use SOCIAL MEDIA as one of the TOP 3 METHODS to explore existing customers and find new buyers.
40% of the SELLERS use different social channels like the LinkedIn network.
89% of the B2B utilize channels like LINKEDIN to generate new leads.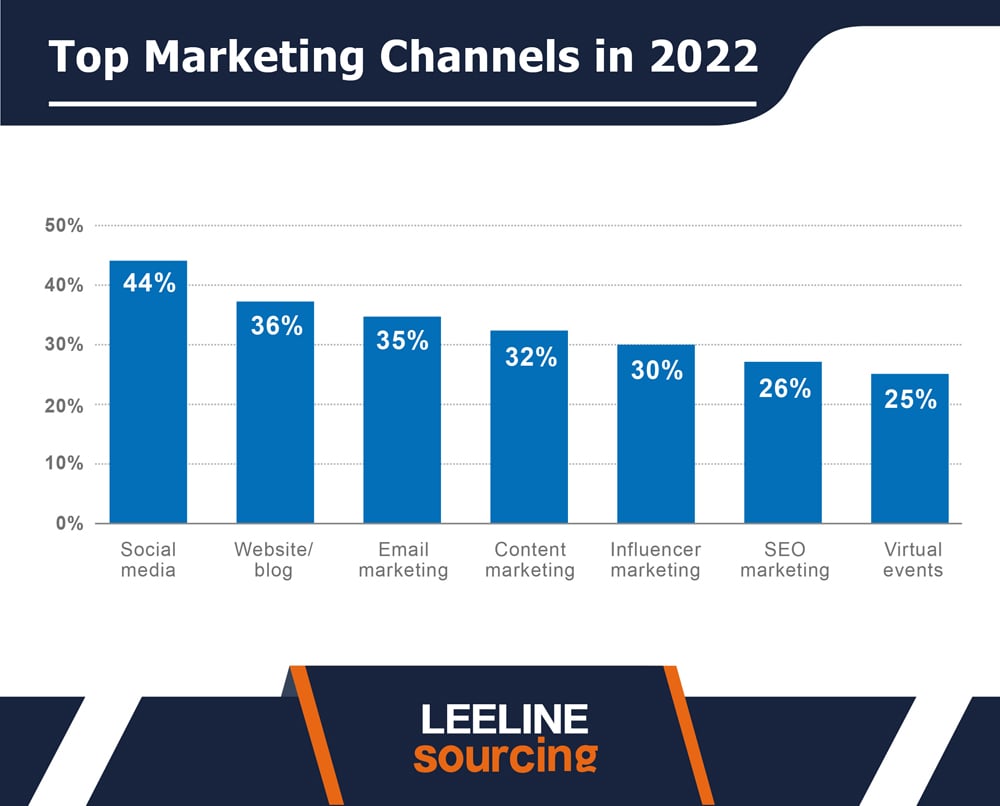 Social Selling Marketing Statistics
Social media is a VERY IMPORTANT resource. From GOOGLE to MICROSOFT, all use social sites to promote products.
Social media marketing has CHANGED the world. Want to know the statistical data on social selling marketing?
Here it is!
73% of Marketers believe in MARKETING through social sites. It helps them generate more sales and take their business growth to the next level.
66% of marketers spending 6 hours or more get more leads on SOCIAL MEDIA.
70% of B2C marketers have gotten their first clients through Facebook.
Social selling MARKETING is 2X more effective than outbound marketing.
Social Selling Best Practice Statistics
Social selling best PRACTICES include focusing on your targets. For targeting young ages, Facebook is USELESS. It doesn't have the same percentage of users as Instagram or Snapchat.
Depending on your requirements, you can target any single point for your business.
Want to get detailed statistics on the BEST PRACTICES? Here these are:
26% of INTERNET USERS use social media to purchase products. They do so at the age of 55 or above. 11% of customers can be TURNED into regular customers. It is possible with effective communication and quality products.
Suppose your TARGET AUDIENCE is younger people of 18-19. In that case, Instagram is the Top choice, with 71% of users in this age group. 65% of users use Snapchat. You can target it. You can use TikTok because 30% use it.
For High-income earners, LinkedIn is the TOP CHOICE. It has all the PROFESSIONALS and tools for targeting.
For High spenders, TikTok is an Ideal option.
81% of US users use Youtube. If the US audience is your target, use YOUTUBE.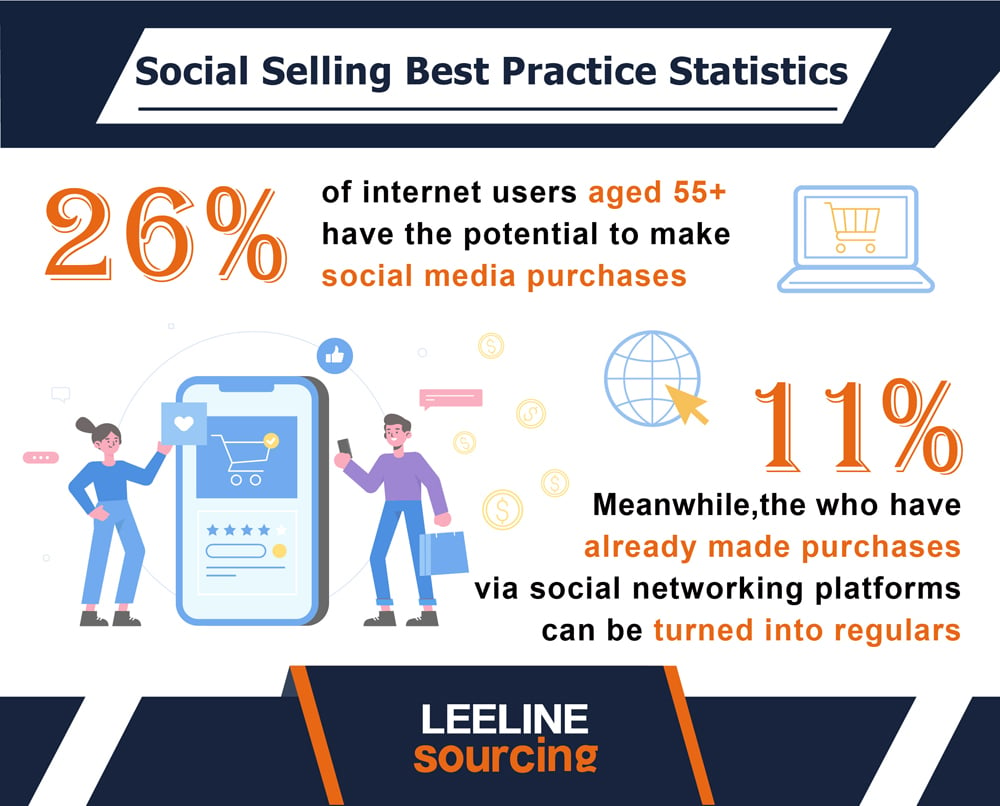 Social Selling Global Statistics
Social media has got the PRESENCE GLOBALLY. A single platform such as FACEBOOK has over 2.9 billion users. Can you imagine it for a moment?
Apart from it, here are some stats related to Social media selling.
The total population of the world is 7.83 billion.
The number of mobile phone users exceeds 5.22 billion. It is roughly 66.6% of the total population.
Internet users are 4.66 billion. It is around 59.5%.
The social media user count is 4.20 billion. It is around 53.6% of the TOTAL POPULATION globally.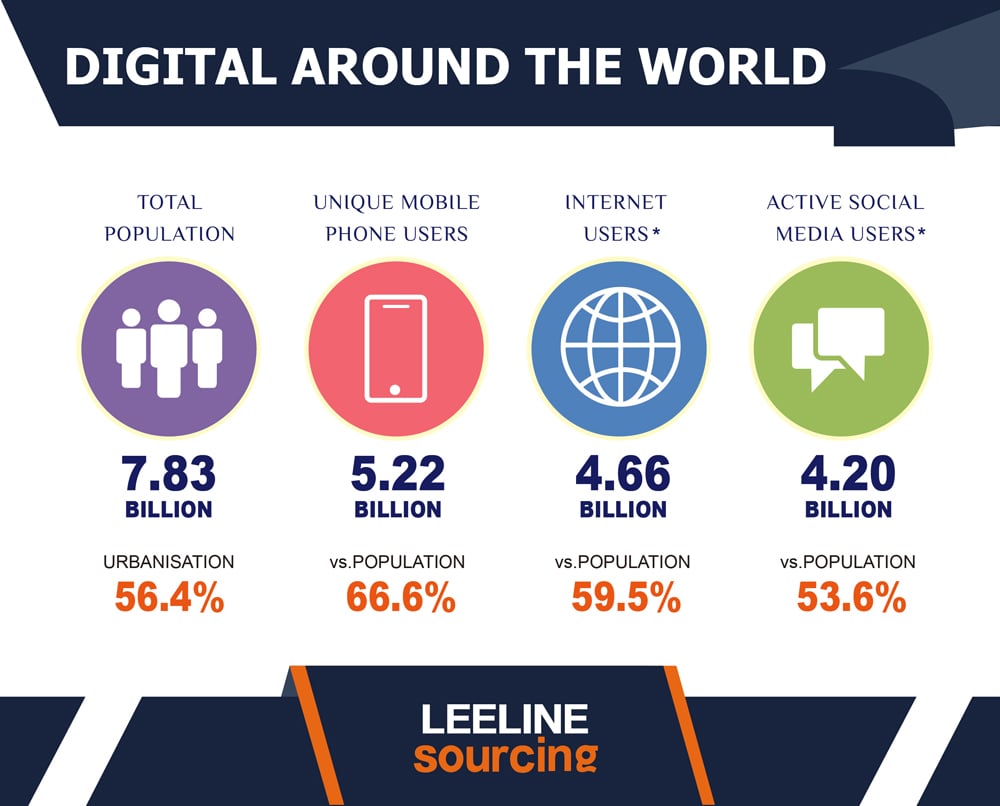 Social Selling Tools Statistics
A social selling software is ENOUGH to riddle out the 100s of problems you might interact online. For example, if you need to create SOCIAL MEDIA POSTS, you need graphic designing tools.
But no need! Canva is there. It can help you choose custom templates and create interesting content.
A series of tools can HANDLE A to Z marketing for your sales. All becomes easy with proven TEMPLATES.
You should have a RELEVANT working tool for your SOCIAL MEDIA STRATEGY.
Tools for Prospecting. To generate the content according to the prospect, you can use various prospecting tools. SideKick, TimeTrade, Rapportive, Boomerang, etc.
Tools for Qualifying. In this list, there are two tools. Nimble and Datanyze.
Tools for Nurturing. To nurture your account, you must have the analytic tools. Such devices include Feedly, Clearslide, Engagio, etc.
Tools for Presenting. Tools that help in presenting are Prezi, Brainshark, Canva, GoToMeeting, etc.
Tools for Closing. The closing portion includes the signature of a business or brand. There are two tools included in this. DocuSign and Savo.
Tools for CRM. To manage the customer relationship, you must have CRM tools. These are Salesforce, Microsoft Dynamics, and HubSpot CRM.
Steps To Social Selling Strategy
If you prioritize social SELLING, an already present layout can be a GAME CHANGER.
Are you interested in developing an effective strategy?
Here is a 7-step social media marketing strategy to get sales opportunities. Let's check it out.
Step 1: Align Marketing and Sales Leadership
A successful social selling strategy largely depends on marketing alignment and sales teamwork. MOBILIZE your marketing team. Get the relevant data to ensure a BETTER CONNECTION with the customers.
You'll get sales goals with an influential target audience.
There are many social platforms. For example, Facebook has over 2.98 billion monthly active users. (Statista Report)
You get ACCESS to more than 50 SOCIAL ACCOUNTS. Meticulous research brings you social media tailored to your requirements.
Step 3: Set LinkedIn Profiles for the Team
Sales professionals use LinkedIn to connect. And it is time FOR YOU to urge your TEAM MEMBERS to create accounts on LinkedIn.
It is not ENOUGH! Profile optimization is the key. You should find the SEO keywords to include in the title and description.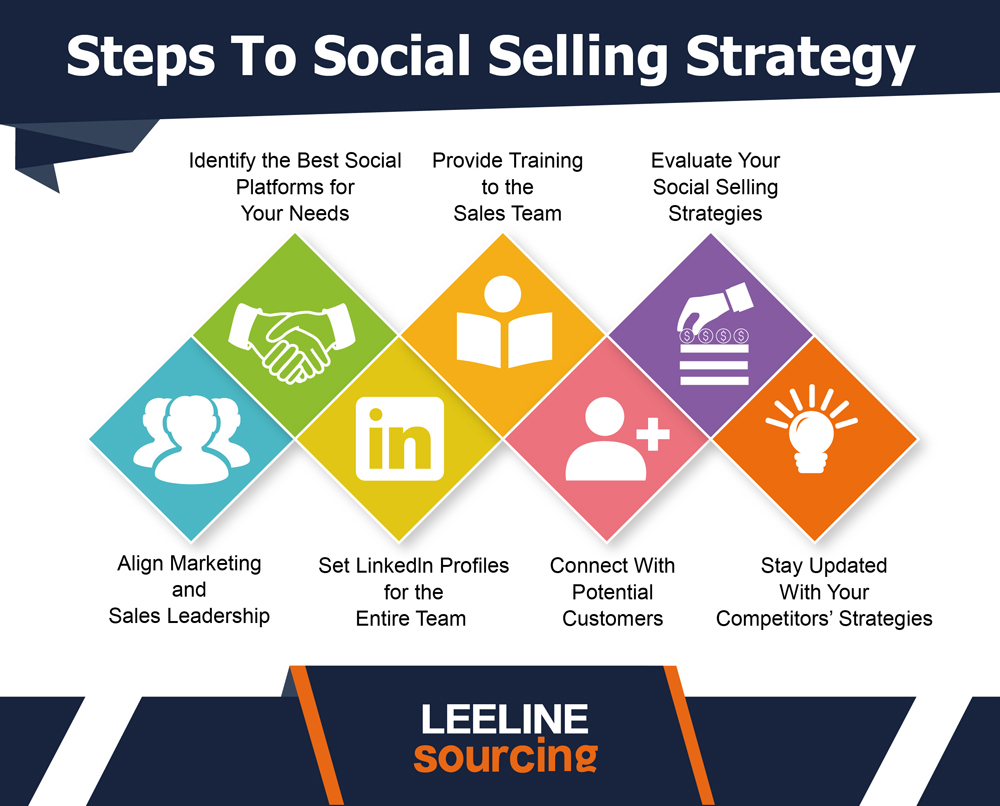 Step 4: Offer training services to the team
Your sales professionals must know what and how to use SOCIAL MEDIA platforms.
For this purpose, you can KEEP the TRAINING SESSIONS on many tools. For example, LinkedIn Sales Navigator. LinkedIn Sales Navigator has achieved 2.2X faster lead generation with a 16% win rate.
LinkedIn activity helps in SOCIAL MEDIA MARKETING to get better results.
Step 5: Communicate with potential customers
What is your objective to use SOCIAL SITES? In actuality, social media is to BUILD TRUSTED RELATIONSHIPS.
And you can achieve this with an effective social media strategy.
Step 6: Evaluate Social Selling Strategies
How many sales have you generated? How do you generate leads?
You should take everything into account. It better SPOTS the mistakes and performs reasonably in the future.
Step 7: Stay Updated with Competitors' strategies
You should know what your competitor is planning. It helps you evaluate better and create a successful
What's Next
60% of the population uses SOCIAL SITES like FACEBOOK or Instagram. Social sites generate 50-70% more sales and help AGENTS get the sales quote. It is a TOP choice for lead generation also.
Do you want to know more statistics like that?
Visit our website to get different stats.
We are sorry that this post was not useful for you!
Let us improve this post!
Tell us how we can improve this post?