Alibaba Dropshipping App for Automation saves half of your time. But which order fulfillment app works best to automate & source products?
Our Dropshipping experts have compiled this review article for you. You also get a step-by-step guide to starting dropshipping. And save time from extensive operational activities to attract more customers.
Sprocket is our number one priority, as you also get a variety of suppliers. Most are west suppliers based, so there are short delivery times for your customers. Fulfill orders with fast shipping.
Explore other apps' detailed reviews on their features.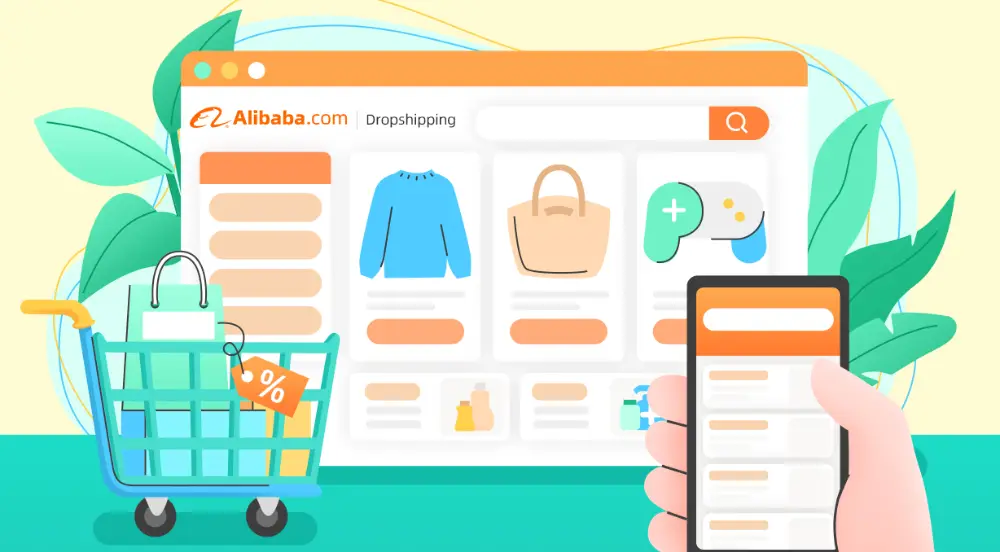 1. Spocket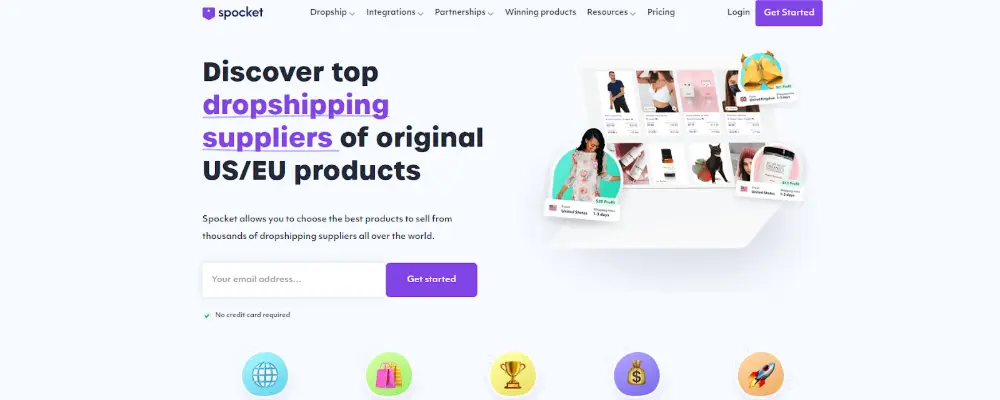 Customers don't compromise on quality, so you must focus on Quality first. Spocket has Dropshipping suppliers from the US, UK, and EU. It means quality standards are much higher than many suppliers. You get migration options if you are a current DSer or Oberlo user. So consistent sales & operations without disturbance.
Features I liked in Spocket:
Accessing their directory is free, but paid plans give you winning products. Use winning & tested products to generate sales for your online store.
I loved their smooth integration with Shopify. You also get integration options with various platforms like Wix, Squarespace & many more. Check their detailed integration options on-site.
2. Dropified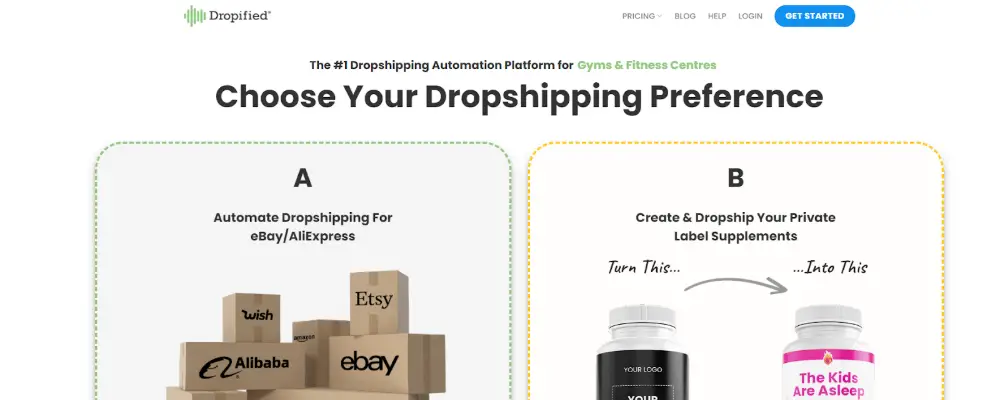 Dropified provides research & connecting facilities to 75+ Dropshipping websites.
How does it work?
In their catalog, you see products from these best potential suppliers. Filter them out and see which supplier provides the best rates & quality. Then add it to your store with automation features.
Features I liked in Dropified:
The best thing about Dropfied is you convert dropshipping into Private Label. If you like a product and it's doing well, add your branding. It gives you long-term sustainability.
Automate your pricing, operations, and store settings. Your product's profit margin will be the same in sudden market changes. No chance of losing a single penny with auto pricing adjustment.
3. Aliexpress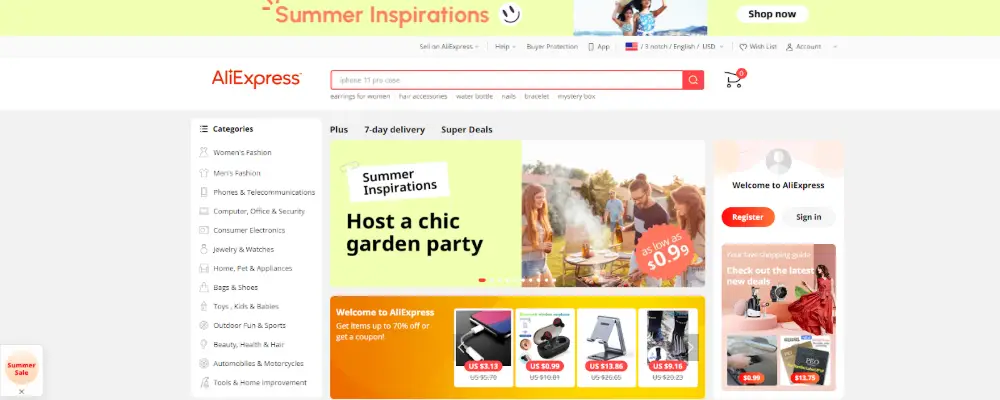 Aliexpress is a famous eCommerce platform, especially in China. You get thousands of wonderful suppliers in the B2C domain. Yet most Chinese suppliers use this app, which means good pricing. You get better pricing from their Chinese suppliers. In my experience, you get more profit margin with overseas Chinese suppliers.
Features I liked in Aliexpress:
You get trending products in the Alibaba Dropshipping center. They have huge data to give you monthly sales stats & records. It's easier to choose products with good reviews and feedback.
Many shipping options depending on your budget. I avoid free shipping when it comes to premium products. It's much slower than other options. You also get thousands of extensions and apps for business automation.
4. Printful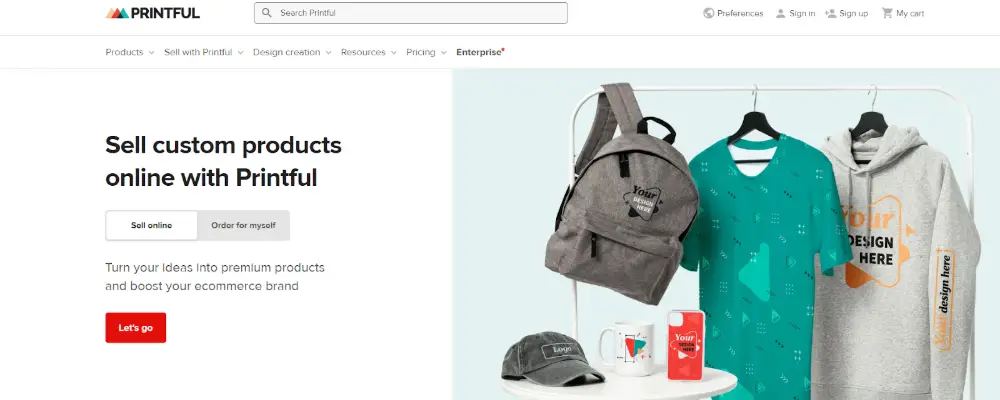 Dropshipping app with print-on-demand services. Their suppliers outsource raw materials & products from Alibaba. Then print your custom designs & logos on the products(T-shirts, apparel, etc.). Your customer gets custom-designed products that look better than branded items.
Features I liked in Printful:
You make your custom designs & build your audience. Dropshippers launch special designs in different seasons (Sports, fashion, etc.).
No risk of loss as you only print when you get the order. You only have to invest time and effort in design & marketing. Instagram is the best place to start a print-on-demand business.
5. DSers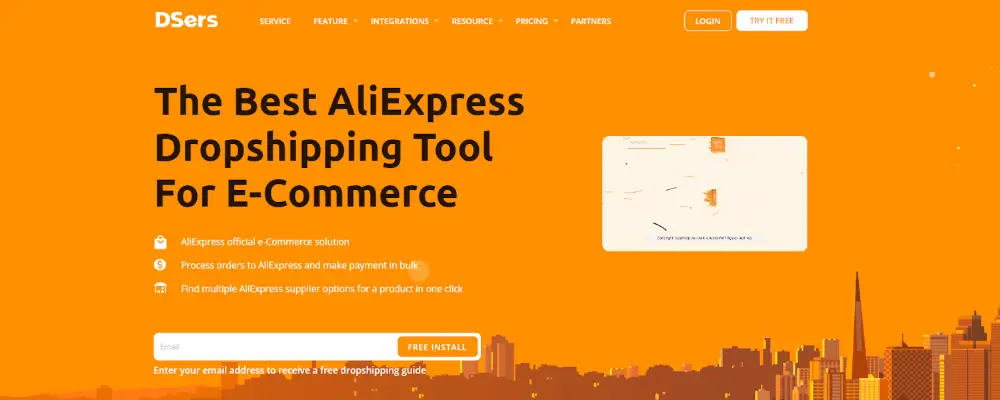 DSers is a Dropshipping automation app for Aliexpress & Alibaba. It processes your bulk orders with just a few clicks. You get a single payment link without needing to pay every supplier separately. Eventually, you save the time and effort that invest in business expansion.
Features I liked in DSers:
Auto research option to find any Dropshipping supplier with one click. Filter them out with filters to select suppliers & add them to the eCommerce store. You get all of your Aliexpress products into the Shopify store.
Integrate your DSers App with multiple stores. Yet, if you want a custom and unique store, contact DSer's team and build it.
6. AutoDS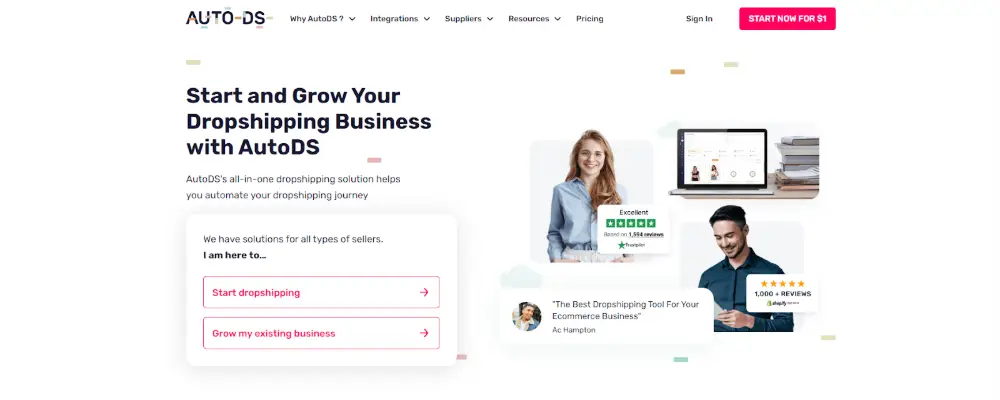 Looking to start Dropshipping from Alibaba to eBay? Well, then, AutoDS has features to facilitate your Dropshipping business. You won't need any big upfront cost to start; just start selling online with 1$.
Isn't it amazing? AutoDS also offers 14 days trial, so first test all features, then pay.
Features I liked in AutoDS:
You get trade assurance while doing Alibaba dropshipping, so feel secure. Choose your own payment method (PayPal, Credit, Bank transfer). Yet Contact suppliers to know about MOQ and payment policies.
AutoDS helps you to convert your Dropshipping products to Private labels. It helps small businesses to boost their Dropshipping orders. Easy to scale!
How to Dropship from Alibaba to Shopify?
There are several steps involved in Alibaba dropshipping. It goes on with several steps or phases. Here is the step-by-step expert guide for you.
Product Hunting
What product do you wanna sell? Would you select a product with proper research or your gut feelings? Well, that's a very important question. My first step is brainstorming my ideas and checking their keywords in google trends.
If they have consistent research volume, then check their pricing & competing retailers. See if your competitor offers great deals or not. Don't make spelling errors in Keyword research.
Supplier Hunting
Now go to Alibaba and start checking suppliers with no MOQ. So you start even with a single product. Yet if any supplier has MOQ, ask whether they offer Dropshipping services. Ask which payment platform they use to accept full payment.
There would be a few products, so payment terms are simple. Discuss your payment options and integrate them into your APP. On Aliexpress, you see reviews from previous customers and more detail of the product.
App & Store Setup
Import products through the app; I use AutoDS, so it depends on you. If you order through Alibaba, then check the delivery rating. Buyer confirms satisfactory delivery once they receive the product on time.
Add your shipping costs to the final pricing and write compelling PRODUCT descriptions. Set up your store for dropshipping; start your marketing now.
Marketing & Running The Store
Marketing is a complex process, yet most important also. You need to attract new customers from various social sites to your store. Ship product after getting order and getting buyer's money.
We can Made Drop Shipping from China Easy
Leeline Sourcing is to help Shopify & small businesses sourcing products from China and build your branded business.
FAQs about Alibaba Dropshipping App
Is Alibaba dropshipping legit?
What app connects Alibaba to Shopify?
AutoDS is the best app to connect Alibaba to your Dropshipping store. Yet, if you want to connect Aliexpress to Shopify, then DSer is the best. It automates your product import and adds it to your online store. 
Do I need to contact the supplier before dropshipping?
Some Dropshipping suppliers on Alibaba have MOQs. In MOQ, you have a minimum limit to order products. Yet Dropship products are usually in low numbers, so difficult in business. So you must confirm their MOQ if it is not listed on the platform. 
Is Alibaba dropshipping free?
It's a neutral answer, as you don't need money to start dropshipping. Need some capital to run Alibaba or Aliexpress Dropshipping. You must have 1000$ at least to fulfill your due diligence & marketing. 
What's Next
Dropshipping is a booming niche, yet most people fail due to high sourcing pricing. High Product sourcing prices and expensive marketing costs kill profit margins. Keeping good profits in a competitive market and scaling simultaneously is hard.
How do you get good-quality low-price products to compete in the market?
Leelinesourcing has a network of wholesalers & manufacturers from China. Contact us to outsource inventory from small to large quantities at low prices.
Do you want a successful import business?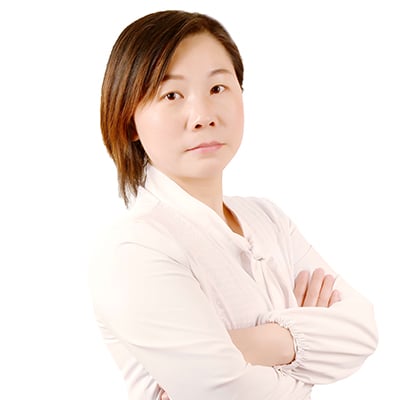 Hey, I'm Sharline, co-founder of LeelineSourcing. We've helped 2000+ customers import from China.
Do you want a better price on product or shipping?
We are sorry that this post was not useful for you!
Let us improve this post!
Tell us how we can improve this post?