Considering the number of Order Fulfillment Apps that exist worldwide. The uncertainty of finding the perfect FIT for your business is CHALLENGING.
As an experienced order fulfillment expert, I'm here to END your misery. My dedicated team tested over 50 Order Fulfillment Apps. We SHORTLISTED which apps provide the best SOLUTION to ALL your shipping nightmares. Impress CUSTOMERS through fast shipments. Dominate the worldwide markets!
The top app on this is no other than Tracktor Order Tracking. It's connected to a whopping 900 shipping carriers worldwide. You get an ACCURATE and error-free tracking number. Rest assured. Every package is delivered safely and FAST at your doorstep.
Continue scrolling for a SEAMLESS fulfillment process!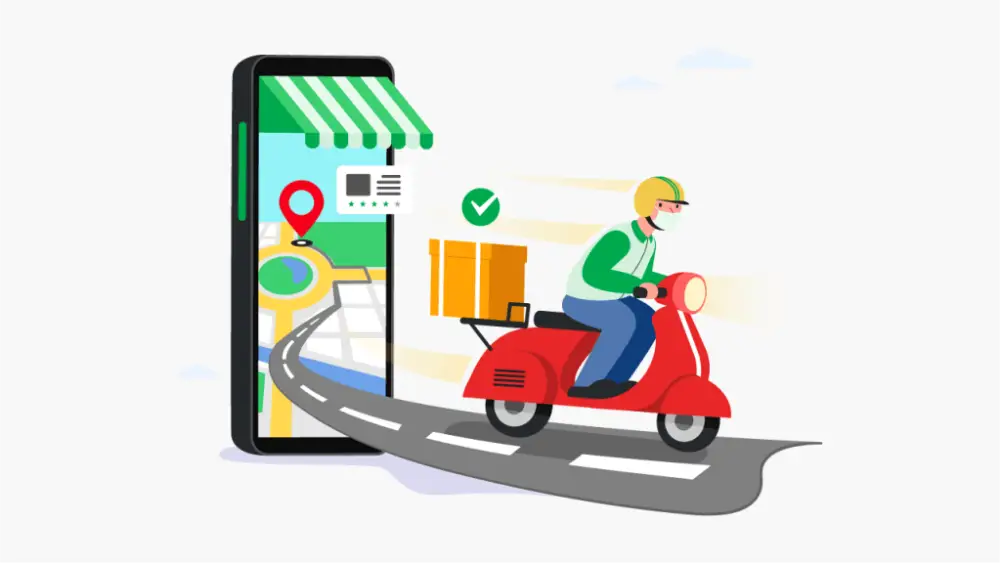 1. Tracktor Order Tracking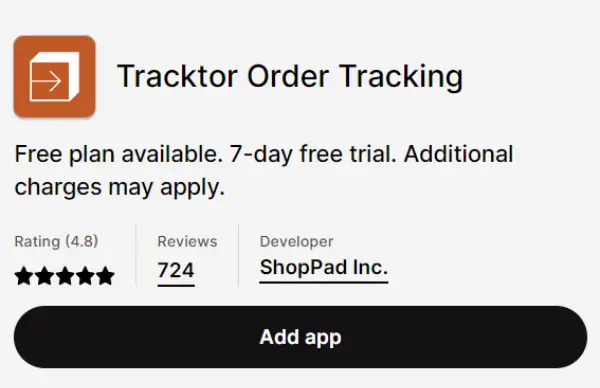 Starts at $5.99/month
Key features of the App:
Real-Time Package Tracking. This Shopify order fulfillment app provides ACCURATE tracking numbers. Getting real-time updates on over 900 shipping carriers is a no-brainer.
Automated Emails. This keeps your customers well informed about the whereabouts of their packages. Ensuring you provide FAST order tracking and customer support.
Customizable Settings. Allows you to customize your homepage. Plus, you get an AUTOMATIC recommendation of the best-selling products.
2. Shipway – Shipping Automation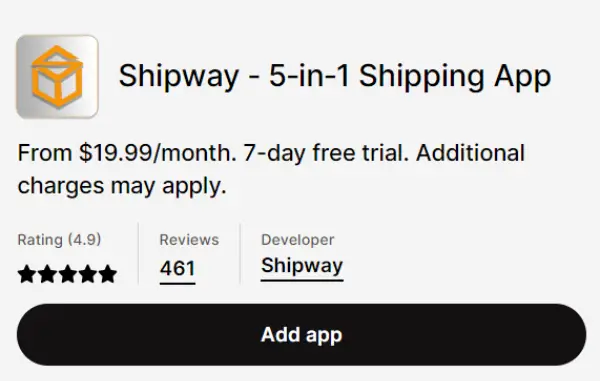 Free to install
Key features of the App:
Automatic Order Fulfillment. From auto-pilot shipping assignments to auto-syncing purchase orders. This app ensures seamless fulfillment and HIGH delivery percentage.
Automates Printing Of Shipping Labels. Generate packing slip in just a FEW CLICKS! A perfect tool for fulfilling bulk orders.
Recommend The Best Shipping Carriers. Shows you the BEST shipping carriers appropriate for each package. Guaranteeing your customers cheap and FAST shipping at all times.
3. Shiphero Fulfillment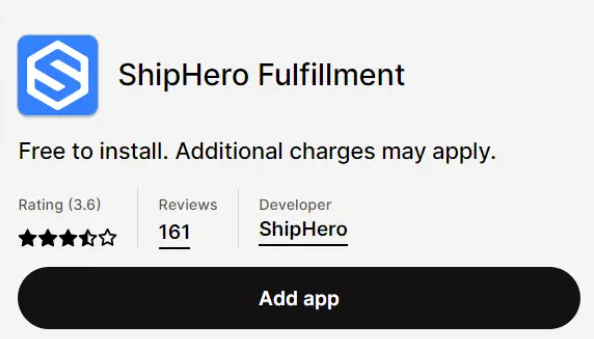 Free to Install
Key features of the App:
Clean-looking interface: The entire PROCESS of my dropshipping business was clearly projected by this app. No more chaos or confusion when double-checking orders.
Load balancing: Your products ARE divided throughout 8 North American warehouses. Giving EFFICIENT and fast shipping to ALL your customers.
Real-time updates: You ALWAYS know the latest updates to your products. Helping you ACCOMMODATE to the demand in no time.
4. Order Lookup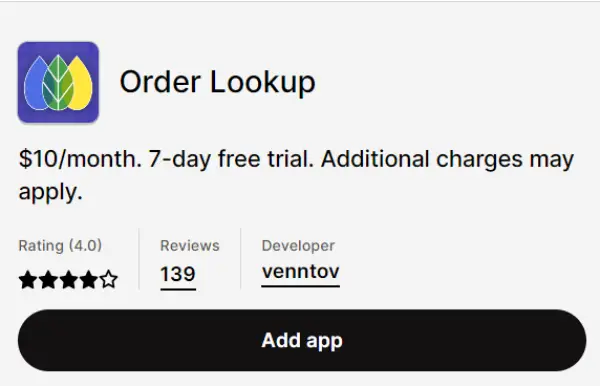 Starts at $10/month
Key features of the App:
Real-time Order Tracking. Easily track customers' orders by simply entering their email and order number. An AUTOMATIC notification will be received for every movement of your package.
Multiple Tracking On Shipping Carriers. This tool tracks order status from over 100 shipping carriers. No more guessing where your parcel is. Get TIMELY UPDATES any time of day!
Integrates With 400+ Carriers. This app integrates with the best carriers. Allowing you to EXTEND your reach on global markets. Dominate international trade like a breeze!
5. Fulfillrite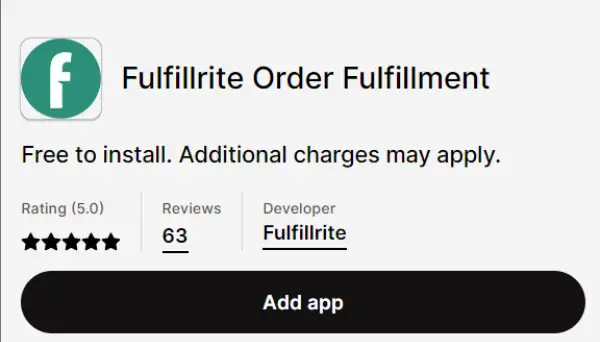 Free to install (external charges may apply)
Key features of the App:
Same Day Delivery. NO MORE delayed shipping! You INCREASE customer satisfaction and guarantee timely delivery.
Tracking Inventory. Check your inventory levels and effortlessly manage orders with this app. You ensure every fulfillment of orders HASSLE-FREE.
Personalized Email. Take advantage of the tracking and shipping information sent directly to your MAIL. Proper handling and shipping of your orders are always guaranteed.
6. Auto Fulfill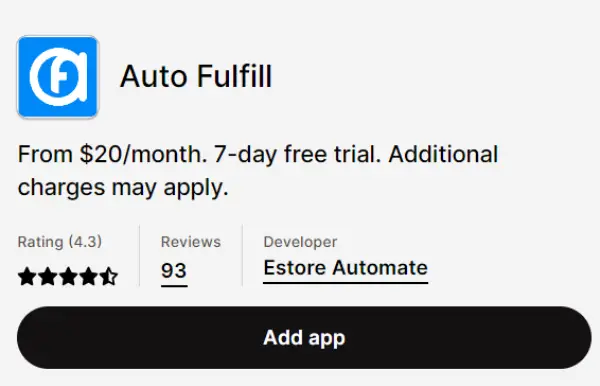 Starts at $10/month
Key features of the App:
Seamless Fulfillment Process. Say goodbye to manual fulfillment and inventory management. You import products to your store in SECONDS. Say hello to streamlining business operations.
Live Chat Support. You ensure you receive top-notch customer support. Need urgent assistance? This app has got you covered.
Fulfill Bulk Orders. Fulfill multiple orders all at the same time, thanks to this app. No more individual fulfillment. Efficiently HANDLE large volumes of orders like a pro!
7. FulfillSync: Mass Fulfill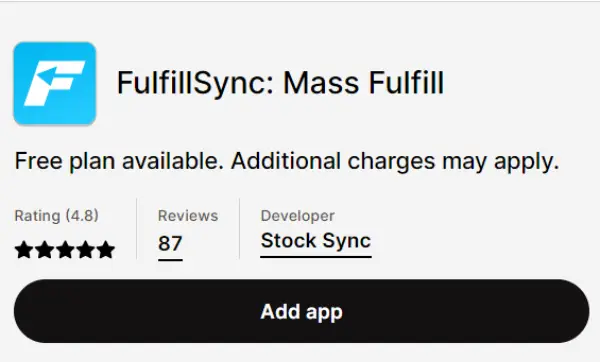 Free to install
Key features of the App:
Automate Tracking Code. You eliminate the need for MANUAL tracking of shipment updates. Saving you so much time and effort.
Ability to extract shipping files. This app effortlessly gathers shipping files from suppliers, shipping carriers and warehouses. You AVOID unfulfilled orders.
Matches Shipping File From Your System. Provides up-to-date tracking information. More room for SATISFIED CUSTOMERS and less room for errors and delays.
List of Best Shopify Order Fulfillment Apps
| | |
| --- | --- |
| Shopify Fulfillment Apps Name | Features |
| Amazon FBA Shipping: ByteStand | Fulfill every imported purchase order. Automate the fulfillment process |
| Easy Fulfillment | User-friendly interface. Seamless fulfillment process |
| Shopify Fulfillment Network | Automatically routes orders for your Shopify store. Provides real-time order tracking for your dropshipping store |
| Parcel Intelligence | Real-time shipment status and location. Intelligent tracking and monitoring of parcels |
| Shipnerd | Free to install. User-friendly platform |
| Tracking More – Order Tracking | Provides integration with multiple carriers. Details tracking updates |
| Order Fulfillment Guru | Customizable fulfillment solutions. Streamlined and accurate fulfillment workflow |
| mienvio | Free to install. Provide label printing capabilities |
| Shipstation | Customizable design templates. Consolidate orders from multiple channels |
| Fulfillment Doctor | Provides inventory management and shipping. Reliable fulfillment process |
How Do You Fulfill And Ship Orders?
There's no one-size-fits-all METHOD for fulfilling and shipping your orders. But in this guide, I'll teach you the EASIEST way: leveraging an order fulfillment app. Over the years, I successfully fulfilled thousands of orders FAST and effectively. Wanna know how I did that? Follow the steps below.
Step #1. Select an order fulfillment app
Start by CHOOSING the right order fulfillment app.
Look for an app that suits your online business needs and requirements like a glove. Check out its FEATURES and whether it provides seamless integration with your store.
Step #2. Integrate your chosen app into your eCommerce business
Now that you've selected an app, it's time to set it up.
You wanna make sure it INTEGRATES SMOOTHLY with all your sales channels. Your inventory and order management should be synced properly.
Don't worry. Instructions are usually provided in this step.
Step #3. Order processing
This is where the magic happens! These apps are excellent for automatically processing orders on your BEHALF.
The app effortlessly GATHERS the order data and verifies the payment after every order. This avoids time-consuming manual processing, errors and delays.
You guarantee 100% easy fulfillment for your BULK ORDERS.
Step #4. Generate shipping labels
Generating packing slips has never been easy with these tools. Making this process a complete breeze!
This feature ensures SPOT-ON ACCURACY. Especially when it comes to customer details and package dimensions. The best part? You definitely save more time!
Step #5. Ship orders
Finally, you may now ship your orders.
Your trusty fulfillment apps will find you the best shipping method for each package. Providing you with IDEAL shipping carriers based on weight, destination, and shipping rates.
And there you have it! With the RIGHT app on your side, you'll be fulfilling orders like a pro in no time!
We can Made Drop Shipping from China Easy
Leeline Sourcing is to help Shopify & small businesses sourcing products from China and build your branded business.
FAQs about Order Fulfillment Apps
Does the Shopify store automatically fulfill orders?
The Shopify app store does not fulfill orders automatically. However, you may use order fulfillment apps that CONNECT to Shopify orders. This helps you FULFILL orders from your Shopify admin automatically. 
Does Shopify have fulfillment services?
Yes, Shopify has its own fulfillment service called Shopify Fulfillment Network. Shopify users love this app. As it provides a seamless fulfillment solution. Guaranteeing FAST and accurate shipping, Plus REAL-TIME tracking is also provided. 
How much are order fulfillment apps?
Order fulfillment apps VARY in price. Some cost $30 – $50 a month, while others cost you nothing. I've listed the top fulfillment apps above, including some of the best ones we've tried for FREE. 
What's Next
Order Fulfillment Apps hold the ultimate solution for a STREAMLINED business operation. Providing your customers with the BEST shipping experience. Embrace the power of these apps and say GOODBYE to order mishaps.
Want to save time from tedious manual tasks?
Contact LEELINE! We provide the cheapest shipping service. Making WORLDWIDE shipping a breeze!
Do you want a successful import business?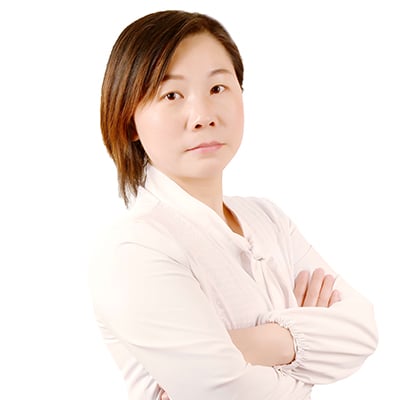 Hey, I'm Sharline, co-founder of LeelineSourcing. We've helped 2000+ customers import from China.
Do you want a better price on product or shipping?
We are sorry that this post was not useful for you!
Let us improve this post!
Tell us how we can improve this post?