HUNDREDS of dropshipping apps exist. Making it a SHOT IN THE DARK to find one best suited for your business.
As a dropshipping business EXPERT, I want to give you a solution. I tested over 50 dropshipping apps. Shortlisting the TOP 30 applications in the market. You offer your customers more products. Increasing your sales and CUSTOMER SATISFACTION!
The TOP OF THE LIST is the Spreadr App. It allows you to expand your dropshipping product selections on MULTIPLE PLATFORMS. Fast customer support is GUARANTEED! Less stress when selling from a third-party supplier!
Keep reading to BEAT COMPETITORS by having better products!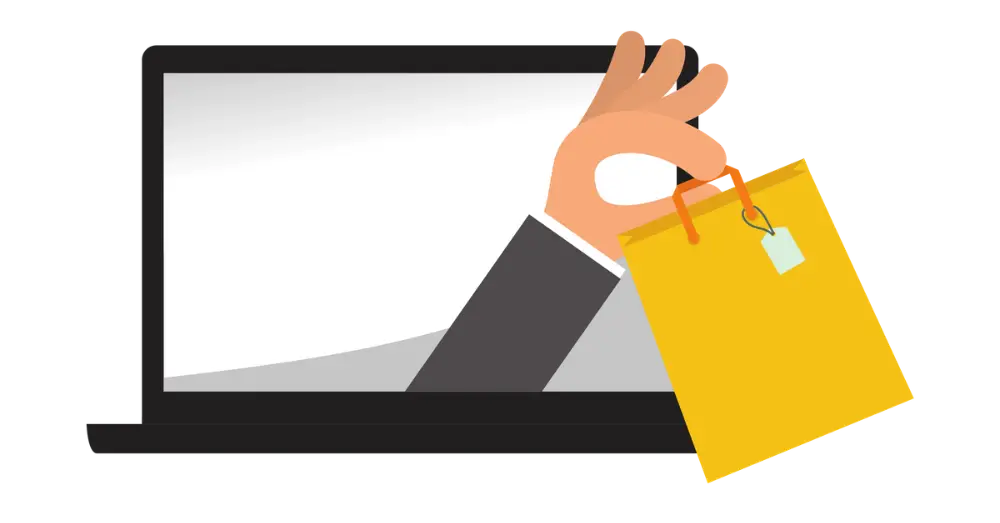 1. Spreadr App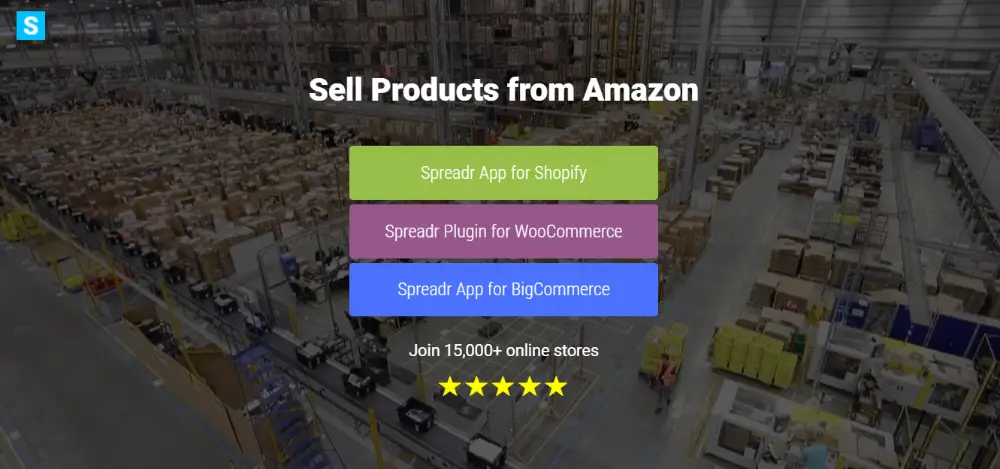 Welcome to the RULER of dropshipping apps.
Spreadr App affiliates with the LARGEST eCommerce platforms today. Those include the Shopify store, WooCommerce, and BigCommerce. Allowing you to EARN affiliate commission aside from your store sales.
Join over 15,000 business makers and maximize your earnings. Plus, you get the chance to FIND the hottest products on each platform's marketplace.
What I liked:
This app enables you to EDIT your product descriptions. Then automatically syncs them to your affiliate stores. You stand out from other merchants, allowing your customers to easily find your products.
Spreadr had the fastest customer support. It only took a DAY to get my queries resolved. And the responses were not automated.
What I didn't like:
Spreadr has the CHEAPEST pricing plans among dropshipping apps. However, it doesn't offer a free plan.
2. Modalyst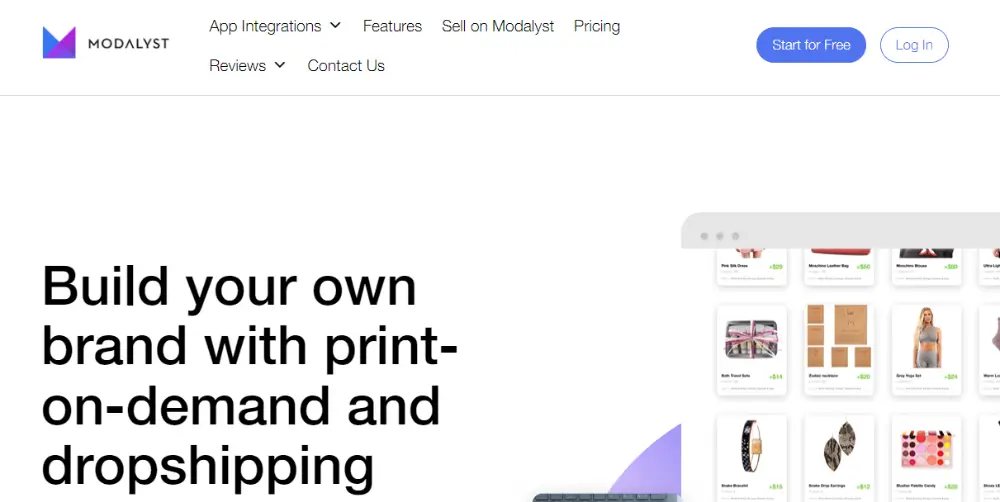 Introducing Modalyst, one of the BEST dropshipping apps for Shopify merchants.
Modalyst is one of the BEST dropshipping apps for Shopify. Providing you with handpicked trendy products HASSLE-FREE.
It's like having your OWN personal fashion curator. Showing you the item you need for your store in a single click.
What I like:
Modalyst has an extensive catalog of high-quality products from the BEST dropshipping suppliers. You no longer need to do the hard work. Modalyst ensures YOU GET the best products for your Shopify store.
What I liked most about Modalyst was its real-time inventory source. I never experienced getting out of stock. Plus, It helped me update product prices.
What I didn't like:
Expensive. Consider OTHER dropshipping apps if you're on a budget.
3. Oberlo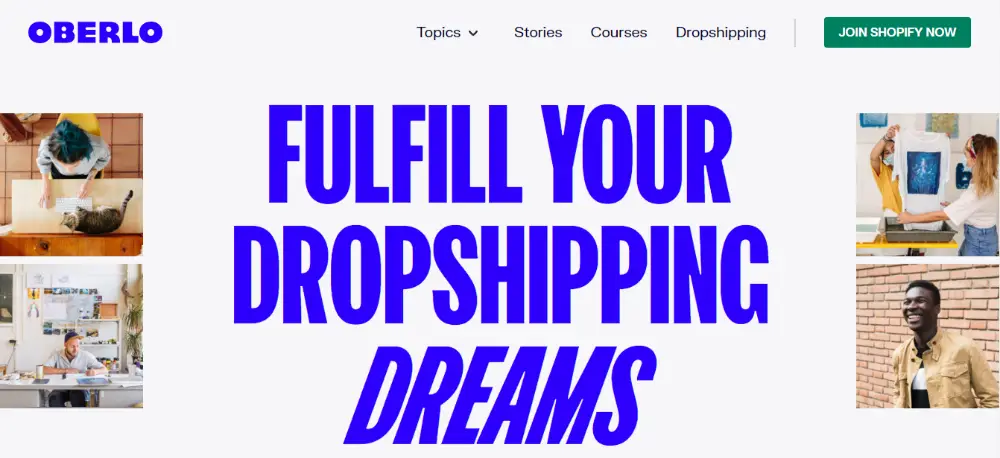 Let's welcome another TOP-NOTCH dropshipping app for Shopify: Oberlo.
This Shopify app shipped directly to your customers. Allowing you to SAVE TIME and increase sales easily. Oberlo gives you the ultimate convenience in the dropshipping process. Thanks to its unique features.
What I liked:
Offers a free plan for starters. You'll be given a 50-minimum order every month with 500 products allowed. Perfect if you're on a BUDGET.
It ships straight to my customers. I never worried about handling all my shipments. Helping me to FOCUS on other important aspects of my business like marketing.
What I didn't like:
It costs $79.90/month. Which is a lot MORE EXPENSIVE than other popular Shopify apps.
4. Spocket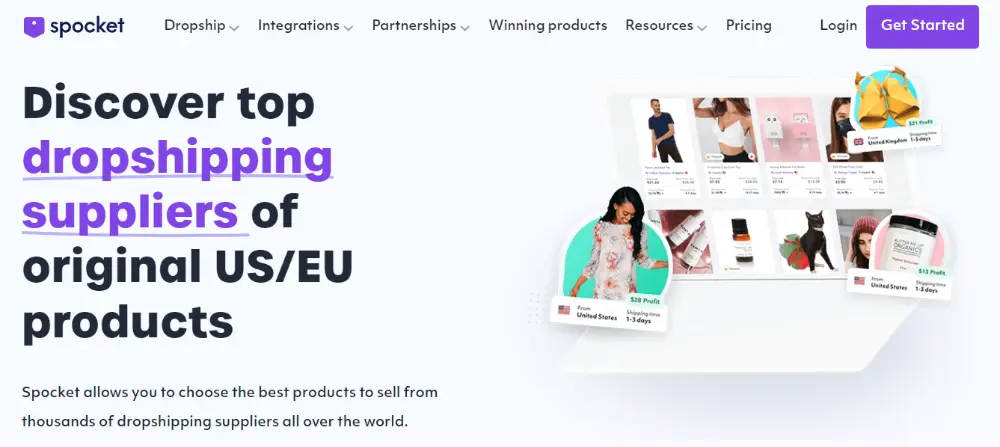 Sprocket connects you with the BEST suppliers in the US, Canada, and Europe. The best part? It ENSURES you get up to 60% OFF on premium products. Boosting sales for your Shopify dropshipping store is a walk in the park.
What I liked:
You EASILY IMPORT products on your Shopify app store. And if an error occurs. You cancel it anytime.
I liked how Spocket's customer service was VERY RESPONSIVE to my queries. And it has informational articles too from its previous clients. Most of it is how they resolve issues.
What I didn't like:
In most cases, managing and checking your inventory is impossible.
5. DSers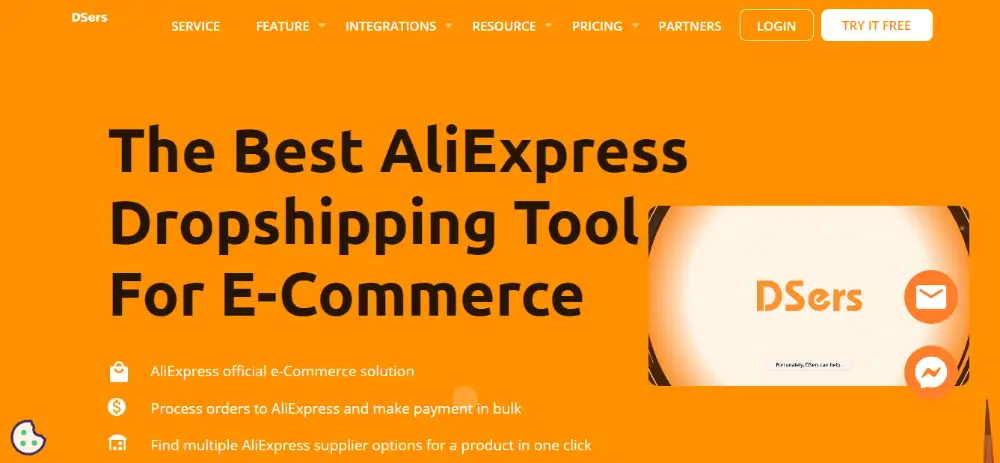 And last but not least, AliExpress's most precious app: DSers.
DSers rank as the best dropshipping apps for ease of use. This app connects you with millions of customers WORLDWIDE. You AUTO-UPDATE your order status from multiple stores. Making it your must-have tool for seamless order fulfillment.
What I liked:
DSers has a buy one get one offer plus bundle products. Luring more customers by offering them competitive prices. You get MORE SALES overnight, leaving your competitors behind.
Thanks to this app's online video training, I learned to navigate it easily. A game changer for FIRST-TIME users.
What I didn't like:
Has the most expensive pro plan costing you $499/month.
List of Best Shopify Dropshipping Apps
| | |
| --- | --- |
| Dropshipping Apps Name | Features |
| Printful | Print-on-demand services & Offer customized products |
| DSM/DSM Tool | Order fulfillment, Inventory management & Has repricing tools |
| Trendsi | Source products from multiple suppliers & Order fulfillment |
| DropCommerce | Handpicked special suppliers & Fast shipping option |
| GlowRoad | Selling platform & Extensive supplier provider network |
| Zendrop | One-click product importing & Automated fulfillment |
| Importify | Bulk product imports & Pricing customization for Shopify stores |
| Inventory Source | Product catalog management & Supplier integration |
| Doba | Data export & Inventory management |
| Wholesale2B | Auto fulfill orders & Real-time inventory sync |
| AliExpress Dropshipping | Shipment tracking & Product Importing |
| Pillow Profits Fulfillment | White-label packaging & Printed custom products |
| AutoDS | Product sourcing and Automation tools |
| Ali Orders | Bulk order processing & Automated order fulfillment |
| Dropshipman | One of the BEST Shopify dropshipping apps |
| BestDealer | Product sourcing & Pricing customization |
| Syncee | Product Import & Provide customer information |
| Printify | Custom-printed products & Worldwide fulfillment network |
| Banggood | Provides shipment tracking & Shows supplier's ratings and reviews |
| FreeDropship | Product sourcing & Personalized packaging |
| WC Fulfillment Print | Smart filter system, Provide custom labels |
| Dropshipmate | Product sourcing & Shipment tracking |
| Dropified | Shipment tracking & Automated pricing |
| ProductPro | Automated order fulfillment & Inventory management |
| Dripshipper | Data analytics $ Shipment tracking |
How Do You Start Your Business With Dropshipping Apps?
Dropshipping apps transform how businesses MANAGE their online stores with ease. In this guide, I'll show you how to kickstart your eCommerce business through these apps.
Step #1. Select a Profitable Niche
Starting your online business BEGINS by choosing a profitable niche.
I recommend conducting research first to help you REFINE your choices. For example, a niche that isn't overly saturated but in high demand.
Step #2. Choose a Dropshipping App
It's time to get yourself a dropshipping app.
There are TONS of apps you choose from. However, you should look for an app with the following essential features:
User-friendly
Free to install
Easy integration
Advanced features
Note: Other apps offer paid plans. So, I suggest OPT for an app with a free plan and no set-up fee.
Step #3. Set up your eCommerce Store
Now for the fun part, let's CREATE your online shop. Ensure it's eye-catching, easy to navigate, and reflects your brand identity.
Remember to choose a PLATFORM that provides seamless integration with your app.
Moreover, prioritize keeping it as mobile-friendly as possible. Trust me. Customers love to buy from a shop that offers a SEAMLESS shopping experience.
Step #4. Import Products
Finally, you now STOCK your shelves with quality products.
Import multiple products USING your chosen dropshipping app. Ensure that these products are from reliable suppliers with solid reputations.
And there you have it! Keep these pointers in mind before diving into the ocean of dropshipping.
We can Made Drop Shipping from China Easy
Leeline Sourcing is to help Shopify & small businesses sourcing products from China and build your branded business.
FAQs about Dropshipping Apps
What selling apps allow dropshipping?
MOST selling apps allow dropshipping. Those include Shopify, Woocommerce, Amazon and Etsy. These platforms integrate easily with dropshipping apps. Allowing you to PROVIDE worldwide shipping to customers. Even without distribution centers. 
Can I dropship with my phone?
Yes. Especially if you have drop shipping apps. You source products, inventory management, and process orders in just a few clicks. These apps give you so much FLEXIBILITY and FREEDOM. Helping you manage your eCommerce store anywhere you are. 
How many items should I start with dropshipping?
There are NO RULES for the exact number of items you should start selling in dropshipping. In fact, you start your dropshipping business with AS LITTLE as 1-2 items in your online store. Just make sure they're quality products and profitable. So you eventually increase your existing products.
What app is best for dropshipping?
There are tons of dropshipping applications you choose from. But the BEST ONE so far is the Spreadr App. It has the BEST dropshipping features. Allowing you to double your earnings through affiliates. Simply include the link in your product descriptions. And it automatically REDIRECTS your customers. 
What's Next
Dropshipping apps take your business to the NEXT level. Helping you maximize your sales and streamline your business operations. Save tons of time while fulfilling more orders!
Ready to experience a TURBO BOOST in your sales?
Contact Leelinesourcing! We HELP YOU find the best suppliers in town. You get the best dropshipping products for the LOWEST upfront costs.
Do you want a successful import business?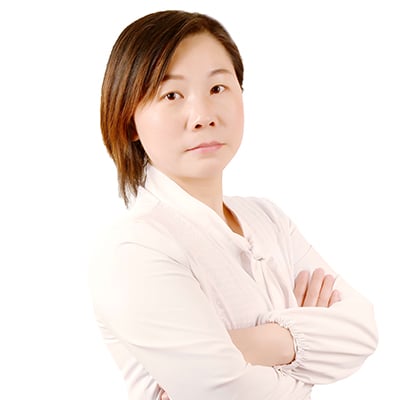 Hey, I'm Sharline, co-founder of LeelineSourcing. We've helped 2000+ customers import from China.
Do you want a better price on product or shipping?
We are sorry that this post was not useful for you!
Let us improve this post!
Tell us how we can improve this post?