Welcome to my unbiased Amazon Seller Fulfilled Prime (SFP) review. This guide has almost everything about Amazon SFP and how to PROFIT with fewer hassles.
We will share from a professional view with over decades of e-commerce experience. In this guide, you'll learn:
What is it?
What are its requirements?
How does it work?
Why did Amazon launch it?
How to enroll (STEP-BY-STEP)
What features it has?
What are the pros and cons?
Getting from a newbie to an e-Commerce professional on Amazon has never been easier. You can scale your Amazon business RAPIDLY, with MINIMAL effort and ZERO experience.
Grab your tea and explore the Amazon SFP program with us. Voila.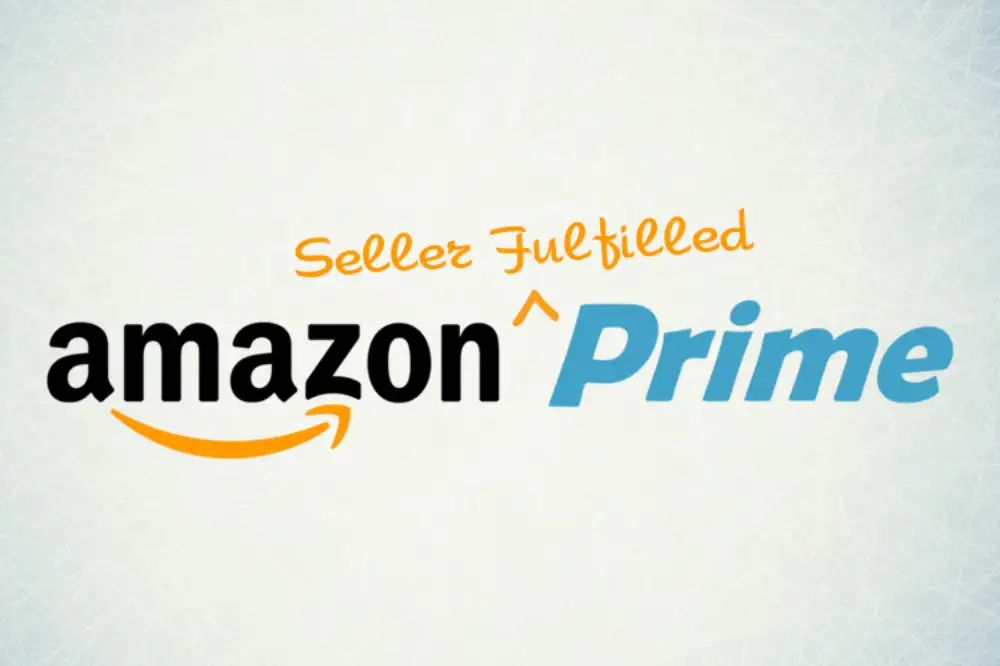 Overview of Amazon's Seller Fulfilled Prime: What Is It?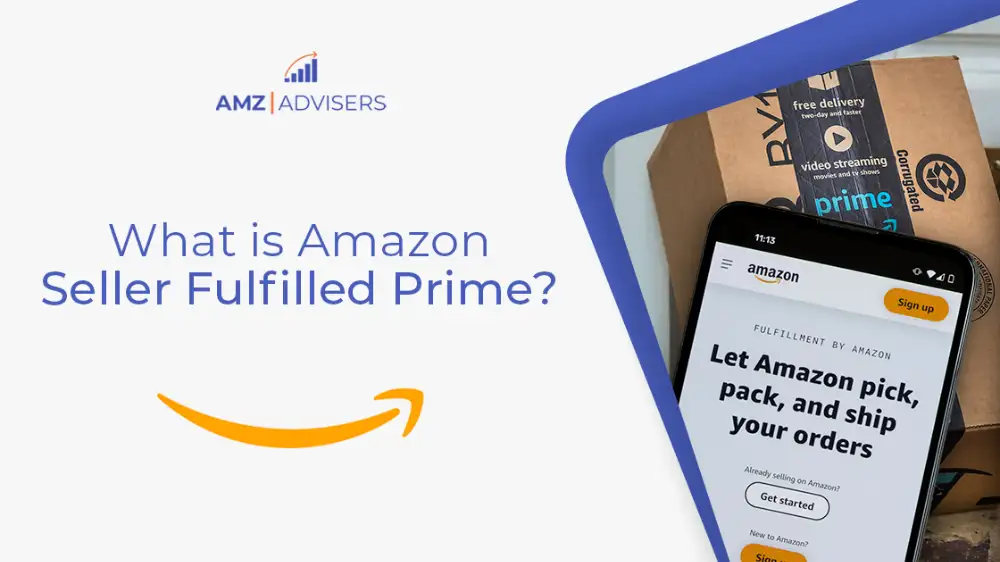 First, let's talk about Amazon Prime.
Amazon Prime, simply put, is Amazon's paid membership. Amazon prime customers expect FREE delivery services for domestic orders.
Being prime eligible allow fast and free shipping for Amazon prime members. Many sellers gain 30% BOOST in sales with BETTER customer satisfaction. Why not?
Now, what's Seller Fulfilled Prime (SFP)?
Seller Fulfilled Prime is an Amazon Fulfillment Prime program launched in 2015. You can store in your OWN warehouse, fulfill your OWN orders, and manage your OWN customers. You'll also ship DIRECTLY to your domestic customers from your own warehouse.
What does it mean?
More sales.
Better inventory visibility.
Improved distribution monitoring.
Fewer fulfillment costs.
Faster shipment.
Let's dive deeper.
Requirements of Amazon SFP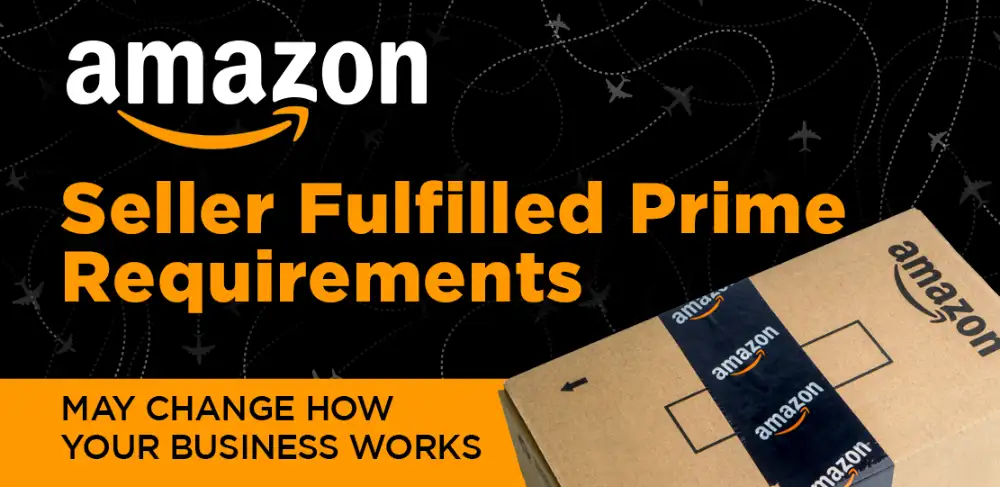 The SFP program is not open to all Amazon sellers and has strict requirements. It guarantees the quality and reputation of Amazon Prime. Hence, you'll gain customers' trust EASIER with a Prime badge.
Here are the Seller Fulfilled Prime requirements to get the prime badge:
Enable premium shipping option
Ship over 99% of orders on time
Order cancellation rate of less than 0.5%
Support nationwide delivery coverage for all standard-size products
Support weekend delivery and pick up
Fulfill Two-Day delivery
Deliver orders with supported SFP carriers
Use Amazon Buy Shipping Services for at least 99% of orders
Agree to the Amazon Returns Policy
Allow Amazon to deal with customer service inquiries
Amazon will not upgrade you to SFP automatically if you meet these requirements. You need to complete the below before applying in Amazon Seller Central:
Offer Premium Shipping Options
It means fulfilling premium shipping orders of One-Day or Two-Day Shipping.
Pass the Prime Trial Period.
Amazon will not display your Prime badge during this period. You must deliver the goods on the same day for all SFP-enrolled items.
Then, you can join this program with an Amazon Prime badge on your products.
Not easy, but definitely WORTH IT. (I'll cover that in the pros)
Looking to find a reliable Chinese supplier?
As the best China sourcing agent, we help you find factories, get competitive prices, follow up production, ensure quality and deliver products to the door.
How Does Amazon SFP Work?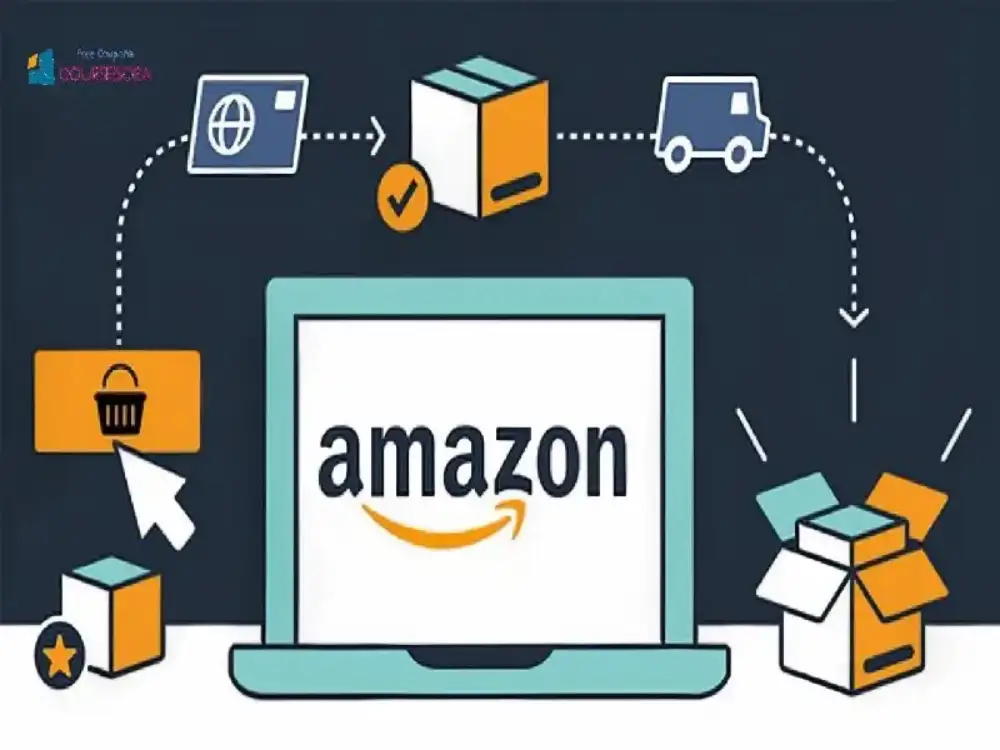 Amazon SFP is my FAVORITE ONE. Why? Because of a seamless experience. Easy to understand and work with.
Without the SFP approach, sellers will ship their products to Amazon warehouses. Amazon then packs and ships the orders.
Longer delivery time and less convenient tracking. No-no.
The Solution? The Amazon SFP.
But HOW does it work?
Once qualified, SFP sellers store and ship the products to their customers. These products have an Amazon Prime badge, proving your status as the SFP seller.
Picking, packing, and delivering all orders must be done on the same day. Then, Amazon-approved carriers will ship these orders to your customers.
What's better?
All Seller Fulfilled Prime sellers pay ZERO registration fees. You get new customers FAST at a relatively LOW cost.
Sellers under Seller Fulfilled Prime experienced an average sales uplift of over 50%. You receive MORE orders, especially through events like Amazon Prime Day.
BETTER profits and competitiveness. Awesome.
Side Note
You may need to increase product prices to offset shipping costs.
You must maintain Amazon's high service standards, including an on-time delivery rate.
The Reason Why Amazon Launched SFP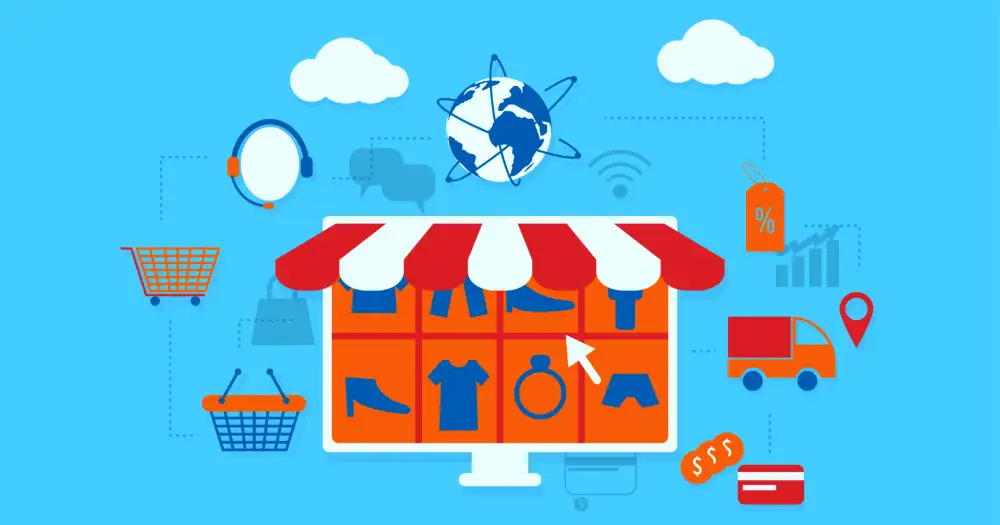 Amazon promotes Seller Fulfilled Prime to lessen the burdens FBA puts on the retail giant.
Once Upon A Time…
Amazon's annual investment in FBA warehousing is huge. Amazon's warehouse was highly saturated after many suppliers entered. Besides, the increase in FBA costs will also cause FBA sellers to increase prices. Hence, Amazon lost its edge over competitors like Walmart.
Today…
Amazon has to launch the SFP program to take some load off. It pre-qualified a professional Prime seller to earn Prime status. Plus, they guarantee sellers meet their high standards in the fulfillment process. You can maintain a GREAT buyer experience on Amazon.
Prime buyers will have the advantages below:
Getting their orders FAST
Having MANY product choices
ZERO shipping cost
Next, we'll cover the STEP-BY-STEP procedures to enroll.
Looking for the Best China Sourcing Agent?
Leeline Sourcing helps you find factories, get competitive prices, follow up production, ensure quality and deliver products to the door.
Steps to Enroll in SFP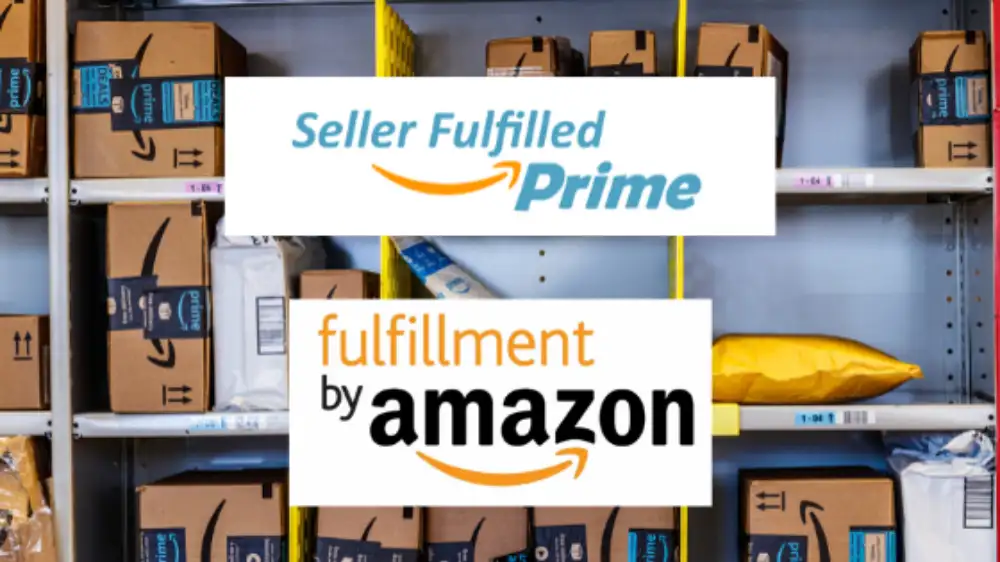 Amazon SFP has a few HARD requirements. I love Amazon for this. It gives DEDICATED sellers like me a smooth path to success.
Check Seller Account
Seller account requirements to apply SFP:
Must be a verified Amazon seller account 
Must set up for 1-day/2-day shipping
Not using FBA logistics currently
Shipped at least 30 orders in 1-day/2-day in the past 30 days
On-time shipment rate must be above 96%
Valid tracking number for at least 94% of the orders
The order cancellation rate is less than 1%

Apply through Amazon Seller Central
Information required during SFP application:
Company name and contact information
The order numbers and ASIN that can meet the above application conditions
Prove the ability to ship the goods on the same day
Corresponding courier companies, such as FedEx, UPS, USPS, etc.

Go through Prime Trial Period
A 5 to 90 days trial period is required before becoming SFP sellers. They need to complete at least 200 Amazon-qualified Prime orders. Besides, they must prove their ability to meet and maintain the performance requirements.
The account will be automatically upgraded to an SFP account if all conditions are met.
However, Amazon SFP is not accepting registration at the moment. Sellers can join the waiting list instead and receive a notification when the enrollment reopens.
Amazon's Seller Fulfilled Prime Features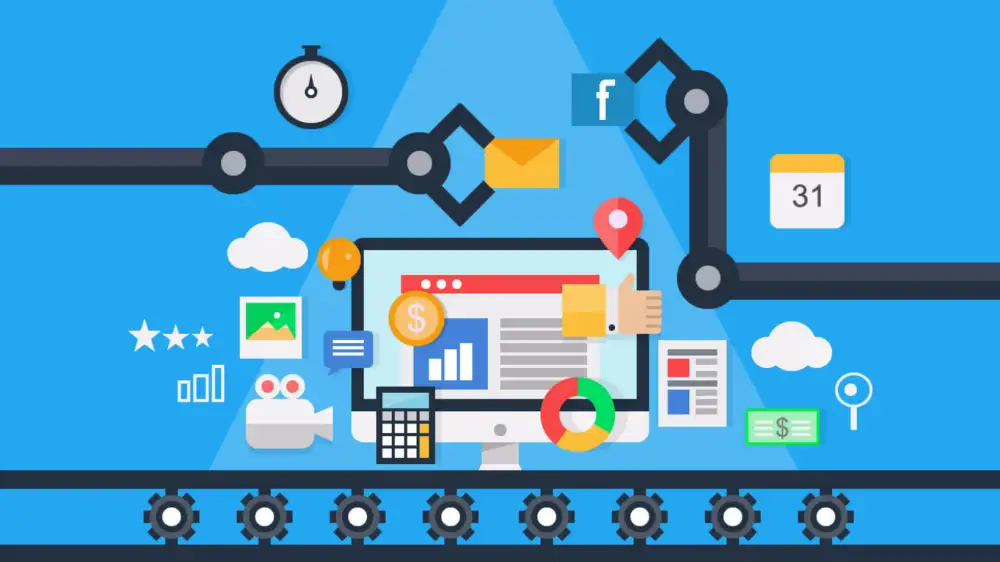 Curious about the Amazon SFP Program's features? We have it all for you!
Program Fee
SFP only requires a LOW cost, which is the referral fee. Other than that?
NO application fees. NO Amazon storage fees. NO handling fees.
Prime Badge
You'll have a prime badge directly shown on your prime listings. It ATTRACTS more customers to your shore with prime shipping benefits.
Buy Box Feature
It is a product listing page section where customers can add products to their carts. But it is not easy to appear in it.
The Amazon SFP program gives the seller a higher chance of appearing in the Buy Box. It drives A WHOLE LOT of traffic to sellers' items.
Shipping Management
Sellers handle shipping independently and hence have a BETTER control over shipping. You must ensure meeting the high shipping performance standard by SFP. It also means EXCELLENT shipping service for your customers.
The drawback? You absorb the shipping fees for seller-fulfilled prime orders.
Customers Reach
You may wonder, how's the purchase difference between Prime and non-Prime customers?
Amazon Prime members spend $1,400 a year on Amazon, while non-Prime members spend $600 a year.
It means that Prime customers' buying power is way stronger than non-Prime buyers. All in all, participating in the Seller Fulfilled Prime program brings GREAT profits to sellers.
Pros and Cons of Using SFP
Pros:
BuyBox Privilege
Prime products offered by sellers are more likely to win the BuyBox. Buying the BuyBox becomes the default choice after consumers add a product to their shopping cart. You'll reach MORE customers with it. I love BuyBox. Do you know why? It has DIRECTLY boosted my customers. A sudden rise of 30% in consumers means a lot to me.
Guaranteed Delivery Date
Amazon's SFP orders will show delivery information to Prime buyers within a day. It brings you more RETURN customers and REPEAT sales from happy customers. Guaranteed delivery makes my customers happy. And in turn, I get satisfied with all that I get. Amazon SFP is great!
Amazon 24/7 After-Sales Service
Amazon's SFP handles customer service for FREE, including tracking, returns, and refunds. You'll SAVE more time while guaranteeing customers' satisfaction. I make more with After-sale services. It makes a PLACE of my store in their heart. The Amazon team has never left me ALONE.
Limited Time Deals
One of the most crucial factors is Limited time deals. These have increased my brand EXPOSURE. Products with the Prime status can be featured in Amazon's Today's Deals section. It gives your HIGHER exposure to Prime customers.
Manage Inventory through Multiple Channels
I love it because it is EASE to work. A single store across multiple channels is easy to manage. Order processing is FAST. SFP sellers operate through their own warehouses. Hence, a warehouse seller can manage orders EASILY across multiple channels.
Cons:
Shipping Costs
Sellers must offer free standard shipping for products with Prime shipping labels. It means that they need to bear the packaging and shipping fees. The free shipping costs me a LOT. But I have got a way. I try to increase the TOTAL PRODUCT with Free shipping.
Strict Rules
Amazon has strict rules for SFP sellers to ensure a high standard of service. Sellers have to provide premium shipping services. I hate AMAZON SFP for this feature. Rules are stringent. Amazon should consider this part.
Inconvenience
Sellers must ship all Prime orders the same day received, even if the seller is sick or away. Amazon makes one-day shipping essential. It is a BIG problem when I am ill or unfit to deliver.
Summary of Amazon's Seller Fulfilled Prime
Amazon SFP is a good choice for third-party sellers with specific operational scales and capabilities. It gives your customers a BETTER shopping experience. You'll also benefit from a HIGH customer satisfaction rate and MORE sales.
However, Amazon doesn't handle errands the way FBA products do. Amazon Seller Fulfilled Prime involves more work from sellers themselves. The bright side is that they have MORE control over their businesses and processes.
Measure whether you can afford its shortcomings before applying to SFP. If you get what it needs, SFP could be your path to huge profits.
FAQs about Amazon Seller Fulfilled Prime
1. What should you consider when deciding to use SFP?
You need to have confidence in managing all orders by yourself efficiently. So, the orders can be shipped out on the date of order confirmation. If you have your own warehouse and want to maintain control over your business and profits, you can consider SFP. 
2. Who are seller-fulfilled Prime carriers?
Amazon Seller Fulfilled Prime carriers are Amazon-approved carriers. They include Amazon Shipping, DPD, and Royal Mail. Hermes drop-off is also available for standard Prime orders.
3. Is FBA the same as SFP?
FBA and SFP are fundamentally different, mainly in the shipping method.
Fulfillment by Amazon (FBA) means that Amazon fully manages the inventory. Sellers store the goods in Amazon's warehouse until a customer buys them. Amazon then picks, packs, and ships them to the customers. 
SFP sellers handle Prime shipping themselves. Customers buy through Amazon Prime, but SFP sellers ship directly without involving Amazon.
4. Which products have seen results With SFP?
The products with good SFP capability include: 
· High-value items
· Products with variations
· Slow-moving goods
· Products that require a special handling method 
What's Next
Seller Fulfilled Prime (SFP) is a hands-on way to experience selling on Amazon. It is a great way to get a lot of new customers FAST and at a MINIMAL cost.
Want to GROW your Amazon Business? We are here to help. Leeline Sourcing has been the sourcing and marketing expert for over 10 years. Contact us today to get your customized business solution!
We are sorry that this post was not useful for you!
Let us improve this post!
Tell us how we can improve this post?