Wanna become the ULTIMATE Amazon Prime Seller? It's completely possible as long as you have the RIGHT strategies.
Our company helped thousands of businesses sell on Amazon. We wrote this article also to help you find the RIGHT FOOTING on Amazon Marketplace. You carve out a profitable niche to sell. And unleash your FULL selling potential as an Amazon vendor.
Keep reading, and become the Amazon expert you were destined to be!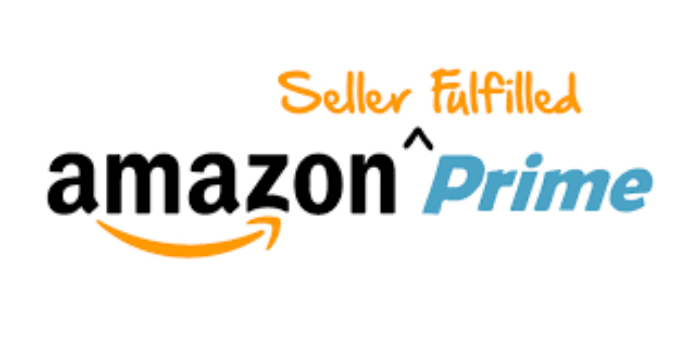 If you have ever perused Amazon FBA business, you may have seen the Amazon Prime badge on different items. You may adore it or scorn it, but you know about Fulfillment by Amazon (FBA). But you may not know about Amazon's Seller Fulfilled Prime (SFP) program. Also, you may not have an idea of the pros of SFP for your business.
As a customer, its significance is clear. If you are a Prime part, you will get free 2-day delivery when you buy the item. As a dealer, the advantages of having the Prime badge will not be so self-evident. Yet, having the Prime badge is an absolute necessity for each of the sellers on Amazon.
If you are a stalwart vendor, your e-commerce method ought to use SFP. We are here to clarify why it is so. For Amazon dealers looking for a committed client base, Amazon Prime is the best way to sell. Amazon's Prime membership has more than 112 million individuals. It includes about 51.3% of the whole U.S families.
For most item classifications, items with the Prime badge sell much more. The Prime badge means trusting clients in Amazon by trading with them, your image, and your item. Many Prime individuals buy items that bear the Prime badge. Things being what they are, how would you sell on Amazon Prime and exploit this wonder to develop your deals? It is a typical judgment that utilizing FBA is the best way to buy the prime badge. However, it is one of three different ways to get it.
What is Amazon Prime?
Amazon Prime is a monthly membership package accessible to all Amazon customers. One has to pay an amount of $119 every year, while Prime student individuals pay $59 every year. Concerning month to month memberships, they cost $12.99 and $6.49 every month.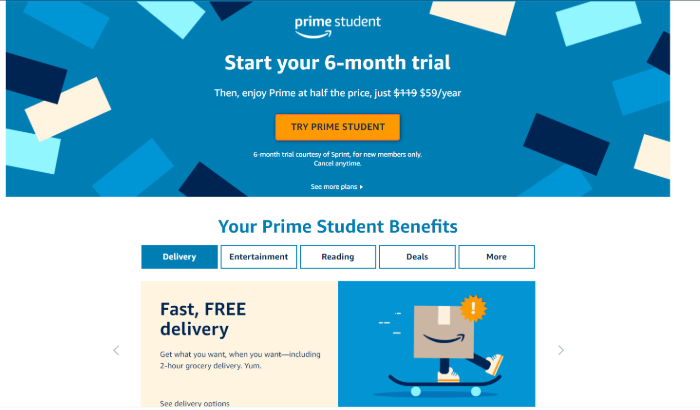 By buying Amazon Prime, customers get unique streaming and shopping benefits. They get admittance to lightning bargains 30 minutes before non-Prime individuals. Amazon Prime users likewise get shopping perks.
Dependent upon where purchasers live, being a Prime makes you qualified for:
Free 2-hour shipping
Free same-, one-and two-day transporting
Saturday delivery service
Delivery date delivery
Now there are more than 150 million Prime users around the world. Around 112 million are only in the U.S. alone.
How to sell on Amazon Prime?
With regards to selling Amazon Prime as a third-party seller, you have the following three choices:
1.Vendor Central
Vendor Central is an entirely distinctive ball game. Amazon welcomes brands to join the stage and then buy from you in mass at discount costs. Your items will be sold on the Amazon site by Amazon. They will deal with all the processes, delivery, client care, returns, etc.
As an Amazon seller, you offer Amazon as one of its discount providers. You do not prefer selling to customers through the other business center. Vendor Central is an invitation-only service in which Amazon should enroll you as a seller. Vendor Central is generally applicable for setting up brands and suppliers. A large number of brands have just been invited to join the program.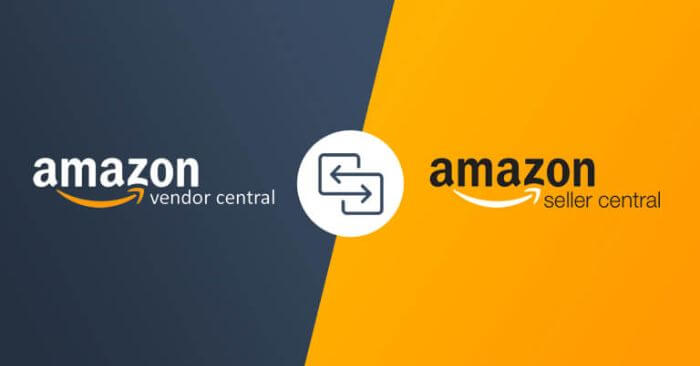 Pros
Vendor Central is the primary. You just need to handle Amazon's purchase requests and charge them. It is much the same as offering wholesale to any retailer.
Amazon handles all business deals. It does so without including you.
Vendor Central postings are named "Ships from and sold by Amazon.com." This may additionally support client certainty.
Cons
Vendor Central is invitation-only.
You need to pay for promotion to get the best outcomes. It tends to be costly.
Amazon chooses which items to buy from you and in what amounts. Request volumes might be frustrating.
For items that Amazon would not like to stock, you should offer them to the buyers yourself or locate an outsider dealer. You must do so if you need them to be accessible on the Amazon site.
Amazon may drive costs less than your Minimum Advertised Price (MAP).
There may be no space for exchange on Amazon's agreement terms, including pricing. Profit margins may be pressed.
You will require excellent coordination to satisfy Amazon's purchase orders. You may also need to transport small amounts to various areas.
2.Seller Fulfilled Prime (SFP)
Seller Fulfilled Prime permits organizations to hold control of stock and request satisfaction. It likewise has the advantages of selling on Amazon Prime. To fit the bill for SFP, you should transport things the exact day and use affirmed transporters. You need to buy delivery labels using Amazon to meet performance standards. You can't charge for transportation.
When you get introduced to the trial period, you will be better prepared to meet SFP's necessities. To finish the SFP trial time effectively, you should:
Offer premium delivery to your clients.
Boat over 99% of your orders on schedule
Have a request dropping rate of under 0.5%
Utilize Amazon's Buy Shipping Services for at any rate 99% of your requests
Convey orders with Amazon-affirmed suppliers
Consent and follow Amazon's return policies
Permit Amazon to deal with client service requests
Pros
You hold authority over your inventory and fulfillment measures.
There are no FBA postage charges. You just need to oversee inventory levels in your warehouse(s).
You have more authority over returns and discounts.
There is the potential for higher profits on massive and hefty things. Such products do not need to be dispatched twice (first to Amazon and then to the client).
Dealers with shifted inventory can utilize various fulfillment strategies. They can deliver massive items through SFP and smaller items through FBA.
Cons
You should run a fabulous delivery activity, satisfying requests rapidly. You also need to pay for all the costs while staying aware of all the SFP basics.
There is the cost of putting resources into and keeping up a warehouse, staff, software, and inventory.
SFP has severe acceptance models. It includes meeting all requirements for Premium Shipping. This includes passing the time for testing of 5 to 90 days with at least 200 requests. In some cases, there is a waiting list for applications.
Sellers who later fall beneath the standards should experience changing to FBA if they want to hold the Prime badge.
3.Fulfillment by Amazon (FBA)
The easiest way to sell on Amazon Prime is to join Amazon FBA. It is a mechanized and ground-breaking fulfillment organization. You send your item inventory to Amazon, and they store it in their warehouses. At the point when a client submits a request through your posting, Amazon picks it, packs it, and delivers it. We were able to save time fulfilling thousands of orders from our customers. On top of that, FBA helps us streamline our business operations.
No hold up list and no official time for testing is wasted. As an FBA dealer, all you need to do is get that Prime badge on your posts and keep up with the large vendor execution. Amazon doesn't determine what it is expected of FBA dealers to get and keep the Prime badge. The following things seem to place an impact on your Prime badge:
Less than 1% defect rate
Follow Amazon's posting and item strategies.
Sticking to Amazon inventory storage limits
Pros
FBA is a fulfillment administration. You do not need to deliver orders or manage some other part of order fulfillment.
It is fully mechanized and coordinated with the Amazon commercial center.
Amazon handles transportation and client care.
FBA charges may be cheaper than doing your packing and delivery.
Amazon can cut negative client responses that are related to shipping or fulfillment.
Just like the Prime badge, your postings will likewise say "Satisfied by Amazon."
Cons
You may have the cost of keeping your items for the long haul in their storage.
FBA can be costly in contrast to doing your delivery based on your cost structure.
You should screen inventory levels in FBA and recharge stocks time and again.
Amazon may request that you transport small amounts to many areas. You can rule this out if you pay extra for the Inventory Placement Service.
Amazon can "intermix" your inventory with items from different dealers. You could get the fault for a phony or harmed thing that originated from an alternate vendor.
How Much Does It Cost When You Sell On Amazon Prime?
The expense of selling on Amazon Prime relies upon your fulfillment strategy. If you're going to ship from China to Amazon FBA, at that point, the expense of Amazon Prime gets placed into your FBA charges. The size of the cost will depend upon: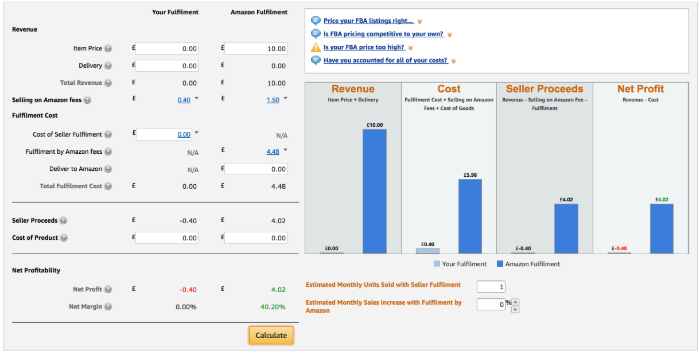 1.The Size of Your Item
Your Amazon FBA cost depends upon the volume of the thing it possesses. The more is the quantity, the more it will cost to be shipped.
2.Your Item Delivery Weight
The cost of Amazon depends directly upon the weight of your delivered products.
3.The Weight of the Packaging Material Used
The more is the mass; the more will it cost to deliver.
If you are fulfilling your orders by yourself (FBM), you will not need to pay extra Amazon charges. Some of my clients preferred this, especially those who can't afford to spend outside their budget.
Why Should You Be an Amazon Prime Seller?
SFP ought to be a genuine thought for your e-commerce business. It does not depend on whether you are selling on other online commercial centers, or you have now excelled in your Prime badge through FBA. Due to the following stated facts, you should be an Amazon Prime Seller or SFP:
1.You Have Control over Your Inventory
One of the principal issues for those utilizing or considering FBA is the absence of control and understanding of the inventory. That happens, mainly when you are using warehouses other than Amazon. SFP dodges this by allowing you to keep the entirety of your stock in your warehouse. It may also utilize inventory management software to run stock checks and reports. They provide better bits of knowledge into your stock levels and execution. In the end, all those services permit you to design your future deals more viably.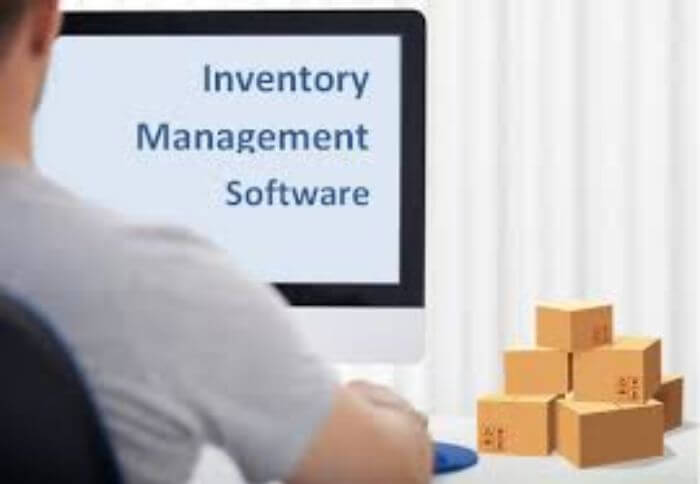 2.Avoid FBA Fees for Long-Term Storage and Bulky Items
There is no doubt to say that FBA's costs can be restrictive for those that sell occasional, huge, or heavy things. SFP maintains a strategic distance from this cost, satisfying these things yourself or through a 3PL. The cash saved on these expenses can offset the fast and free delivery expenses. Note that most of my clients balance the cost while keeping competitive prices on Amazon and various sales channels.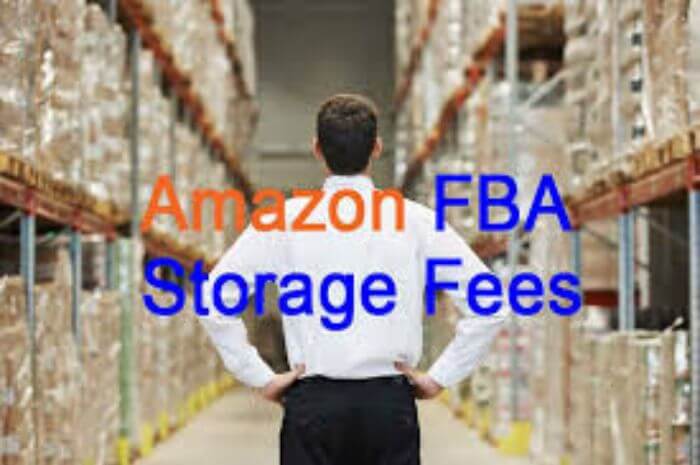 3.You qualify for Amazon Prime
First and above all, SFP qualifies you for Amazon Prime. It is a quick-delivery subscription service that has more than 100 million dynamic users. This forces you to reach a higher number of 96% of clients bound to buy from Amazon. It has done so through expanded visibility in both filtered and unfiltered search results.
4.Amazon Prime Members are Loyal
As per an ongoing survey, more than 1,000 buyers, 60% of Amazon Prime users, said they would portray themselves as "brand loyal." Only 39% of non-Prime users said the equivalent. Not just that, when asked where they would shop on the off chance that they could just buy items from one store, 67% of Prime users said they would shop on Amazon. On the other hand, only 32% of the non-Prime members would choose so.
5.Amazon Prime Messaging Markets Your Product for You
Moving beyond customers to buy from you again can be tiring. However, your business must transform those customers into daily clients. It is more costly for you to get new clients and repeat clients spend a normal of 20% more than first-time buyers. Their conversion rate is a lot higher (60-70%).
More than 75% of Prime individuals think Amazon is a fair organization for customers. 84% of the members prefer to have the option to shop on the platform. For non-Prime individuals, they do drop in correlation; 60% and 52%. However, those numbers are still high.
6.You Can Sell on Multiple Sales Channels
SFP likewise gives you the option to sell on various sales channels. It does so without any worries over the high multi-channel fulfillment costs of FBA. You also get to throw away restricting your stock levels between sales channels.
Also, if your cycle can get you into SFP, you can utilize it to jump on different business centers. You can also enjoy their quick delivery programs. A few instances of this include Walmart Free 2-Day Shipping and eBay Fast N' Free.
7.You Have Better Chances of winning the Buy Box.
SFP signifies you have a higher chance of winning the Amazon Buy Box. Buying a Box enables you to show up first on the item page. With the Buy Box representing 82% of deals, this builds your capacity to convert clients into profits.
8.You Can Choose Your Shipping Carrier
As an SFP dealer, you additionally have unlimited oversight over which carrier you use for quick delivery speeds. You can tailor your choice depending on the spot, level of service, or personal decision.
You Might Not Need Prime If You Fit the Following Situations
Before focusing on FBA, SFP, or Vendor Central, you need to make a decision. Is it worth addressing whether selling on Amazon Prime is a need for you? Amazon sells over 12 million items. A tremendous number of them do not have the Prime badge and still sell well. A considerable number of those that do have the badge also sell.
Prime is not an assurance of progress. While the Prime badge is everything except primary in certain conditions, there are circumstances where it is not such a grave deal. In the following situations, you might not need a Prime:
You have your marked item with interest from buyers. If they should have your image and yours alone, they will buy it even without Prime. Yet, consider that on the off chance that they have checked the Box to show Prime. They may never realize that your item is on the list.
Your item's cost is superior to Prime merchants struggling to get a Buy Box. You can, at present, win the Buy Box if Prime dealers are much higher in price.
You sell utilized media items, for example, course readings, rare books, or repaired items. These are special by definition, so you are not in such direct rivalry with others.
You sell something obscure to send and additionally elusive on Amazon. Let us take business machines or gear, some apparatuses or tools with a low deal volume, for instance. Such goods are not all that appropriate for FBA. Such items penalize moderate selling items. It is impossible that Amazon will need to sell them through Vendor Central.
How LeelineSourcing Help You Import Products for Your Amazon Business from China?
LeelineSourcing is a sourcing specialist that is quick to assist you with sparing expenses to sell on Amazon. Our company offers all sorts of assistance you may need to improve your business. In addition, we also have an expert group of specialists that are very much aware of the market and have a profound involvement with Amazon. They offer their services in the accompanying manners: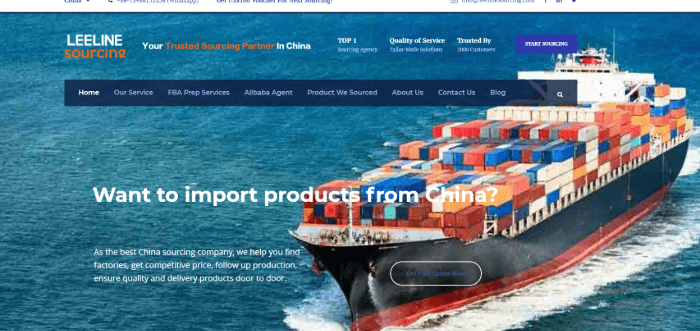 1.Identify High-Quality Chinese Suppliers
LeelineSourcing encourages you to find the best specialist co-ops in China. They will partner you with the focal China wholesale sellers. They help your business develop by making sure the nature of the items you sell. It makes deals from your side to pick the quality things at the least expensive costs available in the markets of China. They try to come up to your expectations and give you a welcoming encounter with the sellers in China. Such a sourcing specialist is the needs of your next business or Amazon FBA business.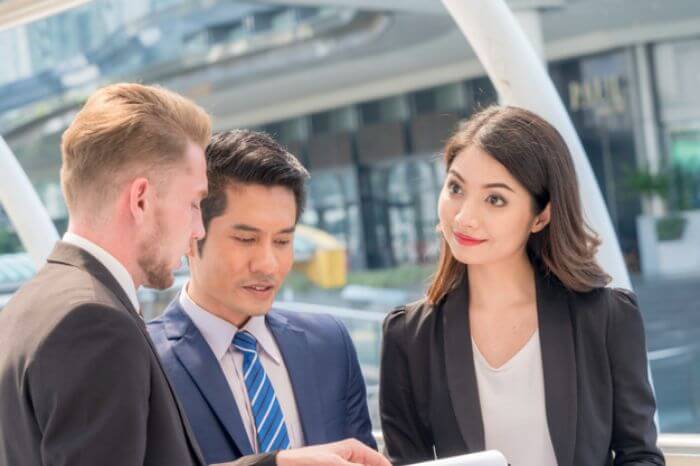 2.Negotiate Get and Get Competitive Products Price
LeelineSourcing finds the best items from China. LeelineSourcing makes a point to locate the ideal quality items at the cheapest cost. They barter from your side for the best price. Their team has vast experience with sellers from China. You can rely on them to find you the best price. They work their best to satisfy their clients with the price and quality of the goods. It is a vast source of getting the most affordable price while sitting at home. Their team lessens your efforts and saves your bank with great care.
3.Place Your Order
LeelineSourcing additionally guarantees the status of your order. It manages the cycle of your request from start to finish. They watch and look at the early shipment of your goods. LeelineSourcing will ensure your merchandise contacts you as soon as possible. You can place your orders and look after their status by sitting at home with the help of LeelineSourcing. It is a complete package for a wholesale buyer looking to buy from China. Make sure to source your next delivery from China using their services.
4.Provides the best Amazon Prep Service
Amazon offers its prep services to deal with and bundle your items at related expenses. LeelineSourcing can take care of business for you. You can utilize their support to bundle and set up your items for fulfillment accurately. A nicely packed stock stays safe and arrives at the warehouse early. They give you the best prep services for Amazon and deal swiftly with your items.
5.Tariffs on China's Imports Solution
Tariffs refer to the import/export tax that needs to be given while importing goods to a country. LeelineSourcing deals with the Tariffs on Chinese products and offers you import solutions. LeelineSourcing clears the customs and gives you information about it. It does as such without letting you put forth any attempts.
Some wholesale products need a couple of certifications. Similarly, various best selling products require custom clearances. A few countries can have their desk work answers for the merchandise to be imported.
LeelineSourcing does all the crucial work swiftly. Their organization clears the fundamental requirements for carrying goods to a nation. They will deal with/tackle all the Tariff issues. As such, your thing will reach you without any point.
6.Handle your Amazon FBA Shipping Business with the Lowest Logistics Rate
Negotiating and making sure a low cargo rate might be the buyer's primary concern. The test is to achieve and afterward keep sea cargo rates, which is harder than one might expect. Nonetheless, with appropriate arrangements, this can be accomplished.
LeelineSourcig helps you get the most economical logistics on your order. They manage your request until it ships to your region. It covers all the needs of your import. They work to offer comfort to their customers. It guarantees the buyers get a good experience of importing from China.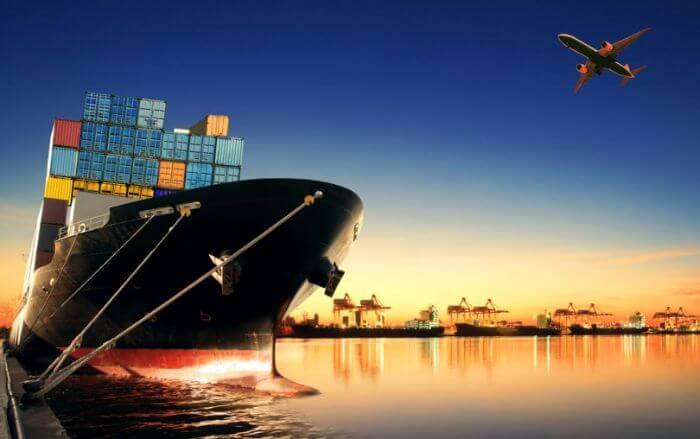 Final Thoughts on Amazon Prime Seller
SFP is ideal for organizations that do their delivery for many stations. It does not depend on whether that is their site, online business centers, in-store deals, or orders. It permits them to keep their current systems. SFP influences existing venture and help them with fixed costs. It helps them stay away from the complexity of overseeing inventory in a different area.
Specific sorts of things are especially appropriate to SFP. There is a little doubt that selling on Amazon Prime has an incredible impact on business sales for most sellers. You should conclude how to get it for your item postings either through FBA, SFP, or Vendor Central. For that, you need to choose among the three for your Amazon FBA business.
To begin with, what sort of Amazon business would you say you are working on? Would you like to sell B2C, B2B just, or both? What kind of items would you say you are selling, and what is an ideal approach to sell them?
Second, what is the rivalry in your niche? If your items rival others at an equal cost and have a Prime badge, you will also need the Prime badge. Third, what sort of interest is there for your items? If there is huge demand, at that point, Prime is your companion. On the other hand, if your things are more obscure, at that point, possibly you need not bother with it.
Selling on Amazon Prime offers an approach to associate your images and items with clients quicker than at any other time. It has three dealer programs that fit many organizations. See what suits best, and get prepared for extra sales more than you have ever had. Your e-commerce business ought to be in SFP because everybody wins.
Your clients profit by discovering you effectively. It helps them use their Amazon Prime membership to benefit from free and quick delivery.
Amazon benefits your business in many ways.
You profit by getting new clients. SFP helps build more grounded client value lifetime metrics. It gives you the capacity to meet all requirements for other quick delivery programs.
FAQs for Amazon Prime Seller
There are many queries asked by the sellers regarding Amazon Prime. We have tried to cover the most severe issues regarding working as a Prime seller on Amazon and Amazon Prime seller accounts. The following are the frequently asked questions and their answers:
Do Amazon sellers get free Prime?
No, an Amazon account does not include Prime services. The Pro charges supplant the $0.99 per unit selling expense that Individual account users have to pay. It gives you admittance to the Buy Box, Business Reports, restricted categories, and items. So, there are Amazon prime seller fees.
It may be pleasant to have Prime. However, it is not there and has not been there since the start. If you need a Prime membership, you have to be all alone. Likewise, know that you can't use Prime for client orders or sale of items for resale. That would bring about enrollment being dropped, dealer accounts being suspended, or both.
Are all FBA products Prime?
Yes, if your items are in an FBA warehouse, they will be considered prime. As the name proposes, Fulfillment by Amazon implies your inventory is dealt with by Amazon. With Seller Fulfilled Prime, fulfillment is in your grasp. Clients will buy through Amazon Prime, and your organization transports the things.
Who is not eligible for Amazon Prime?
Dealers that do not fill out items from Amazon warehouses are not eligible for Prime. It would appear that the Seller is fulfilling client orders and not utilizing FBA for help given by Amazon.
At the point when a dealer buys in for FBA, typically the things fulfilled through Amazon qualify for Prime Shipping. Normally, this implies the item is sold through Amazon, however not by Amazon.
What is the difference between Amazon and Amazon Prime?
Amazon is the parent organization; Amazon Prime is the help it offers. Amazon offers standard delivery for items requested through its site. Amazon Prime supporters have the advantage of free, standard, or 2-day delivery.
What are the top-selling items on Amazon 2020?
The following niches sell the most in 2020 on Amazon:
Shapewear
Travel accessories
Health and beauty products
Smartwatches
Health Care
Skin Care
Hobbies and Crafts
Lamps and Shades
Conclusion
That's all from our side about Amazon Prime Seller. After going through this article, you will be able to learn about the Amazon Prime and Amazon FBA business. You may join LeelineSourcing to enjoy their Amazon and import services. Make sure to source your next delivery from China using LeelineSourcing to get the best services. Their team of experts will do all the needed work to run your import business. We hope you enjoy the article. Goodbye!
We are sorry that this post was not useful for you!
Let us improve this post!
Tell us how we can improve this post?