Is it easily manage Multiple Amazon Seller Accounts? Is it worth maintaining multiple Amazon accounts?
Many people ask! Amazon Seller Central is a global web chain used by merchants and brands all to sell and market their products to Amazon's customers.
If you have one Seller Central account making profits, and you are thinking of making another account, be sure to think twice!
Every business prefers to reach out to Amazon for promoting its sales because it is one of the most profitable and first-class marketing platforms worldwide.
Amazon is a place for opportunities, and it generates excellent marketing strategies for every thriving business.
It's incredible if you already have a seller central Amazon account, but do you have a backup for the worst-case scenario?
By 'worst-case scenario.' we mean, what will you do if your only account gets suspended? There is a possibility of that happening.
You wake up on a beautiful morning, making yourself some coffee while you browse your phone only to find out your account has been suspended!
Suddenly, things may start to look downhill from here, but you should know it's going to be okay!
If your first seller account has been suspended, then it's not the end of the world. It is best to have multiple seller central Amazon accounts. Each single seller account must have a separate bank account.
But, the question stands: Is it possible to get approval for various accounts? Well, keep reading to find out!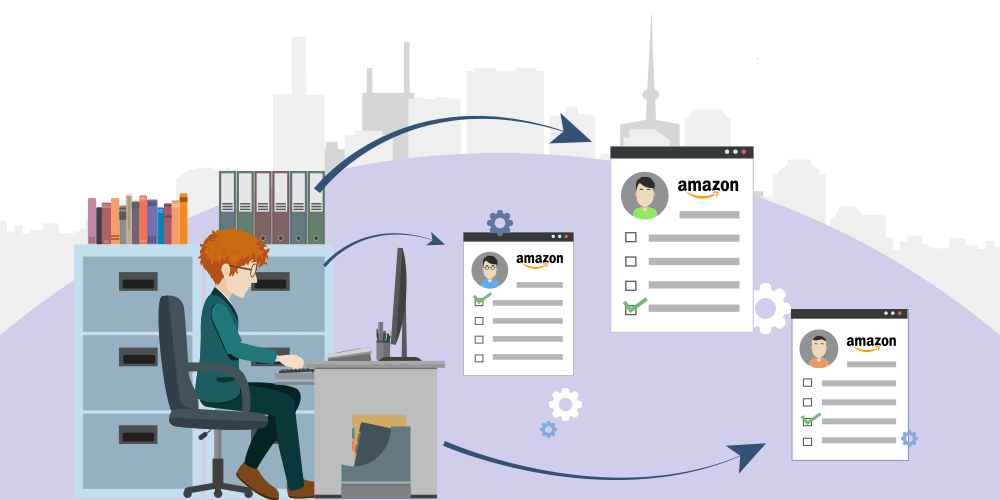 Does Amazon Allow to Have Multiple Seller Central Accounts?
Legitimately, Amazon strictly forbids its sellers from making multiple accounts. When signing up for a seller account, the terms and conditions clearly emphasize NO MULTIPLE ACCOUNTS!
However, that hasn't stopped websites and companies from creating shortcuts to getting around these barriers.
The most significant advantage of having multiple seller accounts is the remarkable increase in ratings and sales.
Furthermore, the key to having more than one amazon seller account is by attaining approval from Amazon.
Whereas, if you make multiple business accounts with fraud tactics, then you better prepare yourself for what'll happen if you get caught.
Amazon traces accounts in several ways, from browser plug-ins, cookies, your IP address to computer operating systems.
They monitor your email addresses, passwords, usernames so that any misleading step can cause problems.
Here's what happens if you get caught, all of your accounts will become suspended or deleted (depending on the severity of your actions).
The Pros And Cons Of Having Multiple Seller Accounts On Amazon
Amazon is a world-famous online retailer that created revenues of more than $51.04 billion at the beginning of 2018. Imagine how much progress it must have made by now; that's right, gazillions!
As we've mentioned above, Amazon has a few strict and mandatory rules that require serious attention. The disagreement with any of these rules may lead to repercussions.
On the contrary, if you are lucky enough to get approval for multiple accounts, then it could benefit your business in lucrative ways.
Moreover, every online business strategy has its pros and cons, so here is what you need to know.
Pros
Making multiple seller accounts on Amazon is a sure-fire idea. Still, it only fits rightly in a situation where your business is already successful, and you've been using Amazon since the beginning of your online business.
Having prior experience is always helpful, and it's even better if you have reliable resources. So, you must have experience and a butt-load of supplies to make it out alive in the world of Amazon marketing.
The best way to take a business to heights is by diversifying it. Indeed, it is a logical move, and it can lead to profitable outcomes. Still, diversifying can also be a dangerous move if you are playing with fire.
That is why another amazon seller account can set your online business straight. With another account, you can combine different services or products to generate more sales.
More revenue earning potential
I am making 10 GRAND from my second seller account. And thinking of opening a THIRD ONE. It is easy to sell in different niches.
If your business is already successful, opening a second account can be the next best thing. With another account, you can generate more revenue per month.
Cons
For already established businesses, opening multiple seller accounts may be the best idea ever. On the downside, there are still several reasons that pose a red flag to making multiple seller accounts on Amazon.
More time needed to track and streamline your accounts
It can be time-consuming Managing multiple seller accounts can be time-consuming, as you will need to monitor each account individually, fulfill orders, and respond to customer inquiries for each account. That said, a second account means increasing the effort and time to generate more sales
You may even prefer one account over the other, which can be a problem. In such situations, you may come across a lot of losses.
Moreover, every startup requires a handful of efforts. Without effort, there is no gain!
The possibility of one account not doing well, thus eating up your time and money
The majority of sellers focus on the positive outcomes of opening up new Amazon seller account and not the plausibility of damage.
There is a tiny chance of potential losses resulting from bad decisions or actions, including a lack of attention and time on both accounts.
Furthermore, dividing resources between two accounts can also influence the potential of another account. Often, the new account suffers from a lot of progress-issues, and you may even start neglecting it after gaining no success from it.
Risk of having all your accounts suspended if you don't legally apply for a second account
Now, this is one of the most notable cons of making multiple Amazon seller accounts.
As Amazon already has a strict policy on making multiple accounts, you can figure out the rest!
Even though you have to apply for approval when making a second account, it may take you months for your second account to get certified.
Besides that, Amazon has particular requirements that need recognition to create a second account as well.
Many sellers make second accounts without Amazon's supervision, and that is purely risky. Once Amazon detect multiple accounts, you may get suspended, which is a huge setback. It can be even worse if your various accounts are your way of income.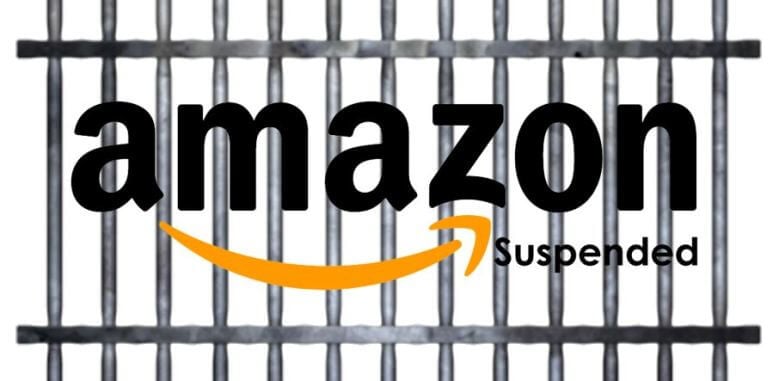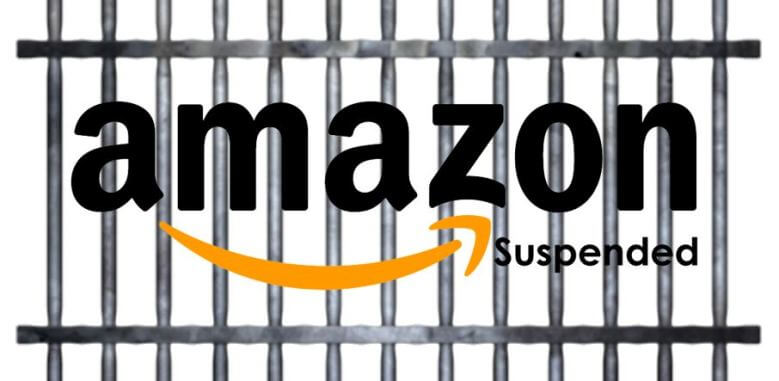 How To Legitimately Request Multiple Amazon Seller Accounts?
As mentioned several times, Amazon provides straightforward steps for requesting 2 Amazon seller accounts.
Your request for another account will only be approved if you provide a valid explanation. Additionally, you must be running a legitimate business to require approval.
When I requested Amazon for a SECOND account, they asked me to provide valid reasons. You have to do the same.
For approval, your explanation must contain the following prospects:
You must have a separate bank account for each Amazon Seller Central account. We will not approve multiple Seller Central accounts that use the same bank account within the same region. If you sell across regions (for example, in North America and Europe), you can use the same bank account for your Seller Central accounts as long as your accounts are linked though Amazon.
An account in good standing with excellent Customer Metrics
Amazon evaluates an account based on its metric rate. It assesses your overall performance and rank as a third party seller.
Therefore, it is crucial to maintain high seller metrics, as Amazon is a careful observer. Furthermore, if you don't keep track of these rules, Amazon will suspend your seller account.
Late shipment ratio
Late responses
Order ratio
Invalid rejection rate
The majority of negative feedbacks
Late shipments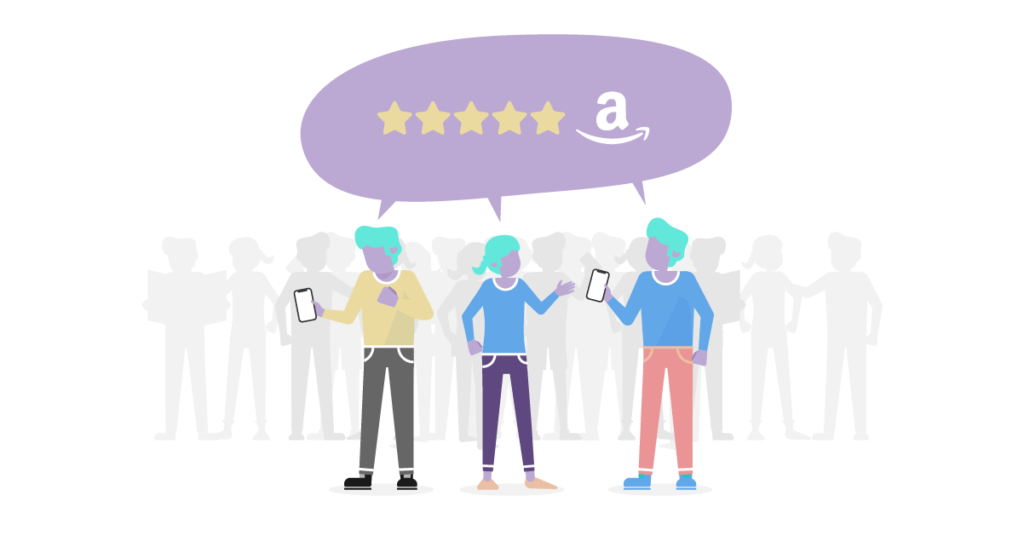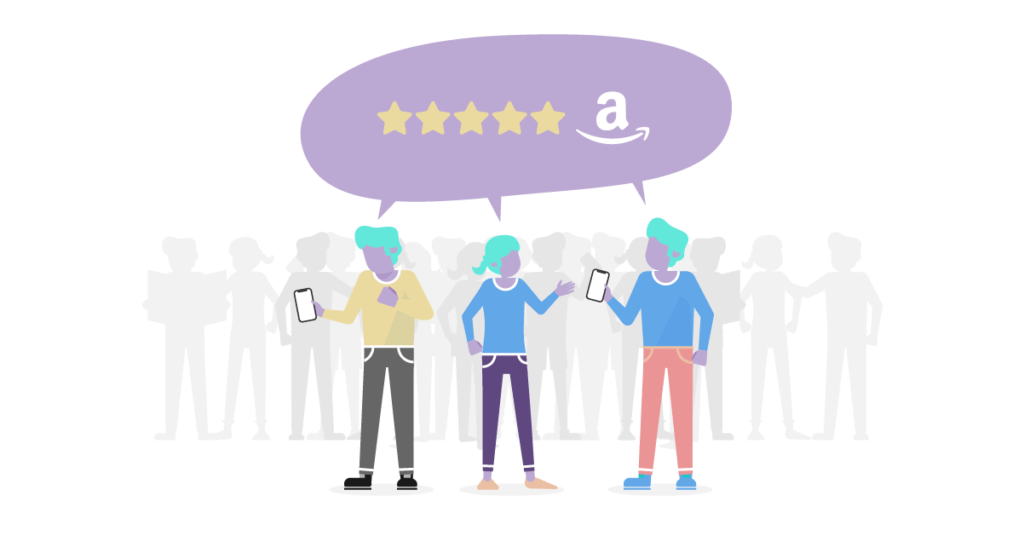 A separate email address and bank account for the new account
For your second account, you cannot use the same email address and bank accounts used for the first account.
You have to make a separate email address and bank accounts to operate the second account. A distinct address, separate email address, phone number, and IP address must be used when creating numerous accounts.
No intention to sell the same products or services in both accounts
Amazon offers one account for each seller platform, so if you are selling the same products on two different accounts, there is a high chance of suspension. As mentioned above, Amazon is very observant and will not tolerate any idiocy.
So, if you want to use multiple account successfully, be truthful, wise, and honest.
Aim to sell in entirely different categories
Prefer to use a different niche of products for your second Amazon Seller Central account. We cannot emphasize enough that Amazon is a confidential platform containing information of classified content, meaning you have to be careful.
You cannot sell the same products in your second account; you have to pick a different line. Using the same niche will get you in a lot of trouble.
The inventory sold in each account must be different
Your two accounts must contain separate and unique data, including the inventory. Using the same stock list as in the first one will lead to account suspension, so create a different one for your new account.
You'll receive a response to your request within 2 to 3 business days
After verifying the data of your second account, you will receive a response from Amazon within two-three days.
Sometimes, it can take a little longer than a few days, depending on the market situation.
If your entered information is valid and does not match your first account, you will be approved. Otherwise, say goodbye to your business.
Pro Tip: The most alert way to create a second Amazon seller account is to enter the opposite information of your first account.
Additionally, make a separate email address with a different name and a new bank account with similar instructions.
How To Create Multiple Amazon Seller Accounts Without Asking Permission From Amazon?
Every day, hundreds of sellers get caught for having multiple accounts.
Even the teensiest mistake can cost you a lot, such as logging into your second account with the same IP address can be dangerous.
The key to successfully running a second Amazon seller central account is to treat it like a separate business.
Give your second account the same amount of importance and attention as you did for the initial one.
Below are some important components that must be separated:
IP addresses
If you want to create a second account without encountering obstacles or getting caught by Amazon, use a different IP address.
As you know, Amazon is highly efficient in terms of tracking software and supervision, so using the same IP address can cost you your first account.
My experience!
I got my two accounts blocked. Having different IP addresses needs proper monitoring. So do that.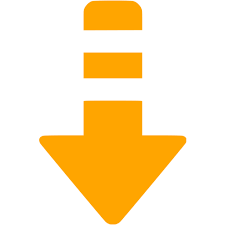 Computers
It may sound like paranoia but never log into your second account with the same computer you use for the first one.
Amazon can effortlessly track your location, browser, PC model, and put you on their suspension list.
You have to be extra cautious about this. Prefer to use a different device, such as a friend's laptop or a tablet, to operate your second Amazon seller account.
Phones
Likewise, do not open your second account with the same phone.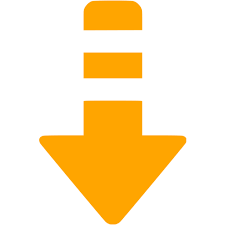 Points of contact
Points of contact, a single-person point of contact, or a department are the area of information related to the activity of a program.
A POC is commonly used in areas where accurate timing and attention is crucial. Hence, the efficiency of instant services and replies on your second seller account must be from a different source.
As you already need separate devices and personal information to runt the second account, using the same POC will be a drawback.
I do not USE POC when I have multiple devices. It can be a RISKY SITUATION because of Amazon's policy.
Multiple seller accounts are carefully monitored by Amazon's selling policies so, keep things separate and unique for the second account.
Staff members (with limited access to accounts)
Of course, you can't run an Amazon seller account by yourself, so you must have a team of professionals at the backend taking care of the inventory, customers, and other such details.
That said, involving the same suppliers into your second account can be the wrong decision. If you use the same suppliers, then you would be selling the same products, which is not supposed to happen.
If you want to run your second account with the same efficiency as the first one, then you need to hire different staff members, including the suppliers.
There is a 90% chance of getting caught, and what's worse, your staff's reputation will go down with you.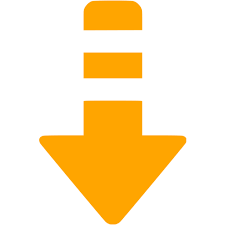 Tax ID numbers
A Taxpayer identification number is a number valid for tax purposes in the US and some other countries with the same reporting standards.
For Amazon sellers, a tax ID number is the Employer Identification Number (EIN). It is also called the Federal Employer Identification Number or the Federal Tax Identification Number.
It is a nine-digit number given by the Internal Revenue Service (IRS) to sellers operating an account on Amazon.
When you open a second account, make sure that everything should be separate, including your tax numbers.
You need to range out to the IRS, to get a different tax ID. Using the same tax ID will instantly get you into the jail of suspension.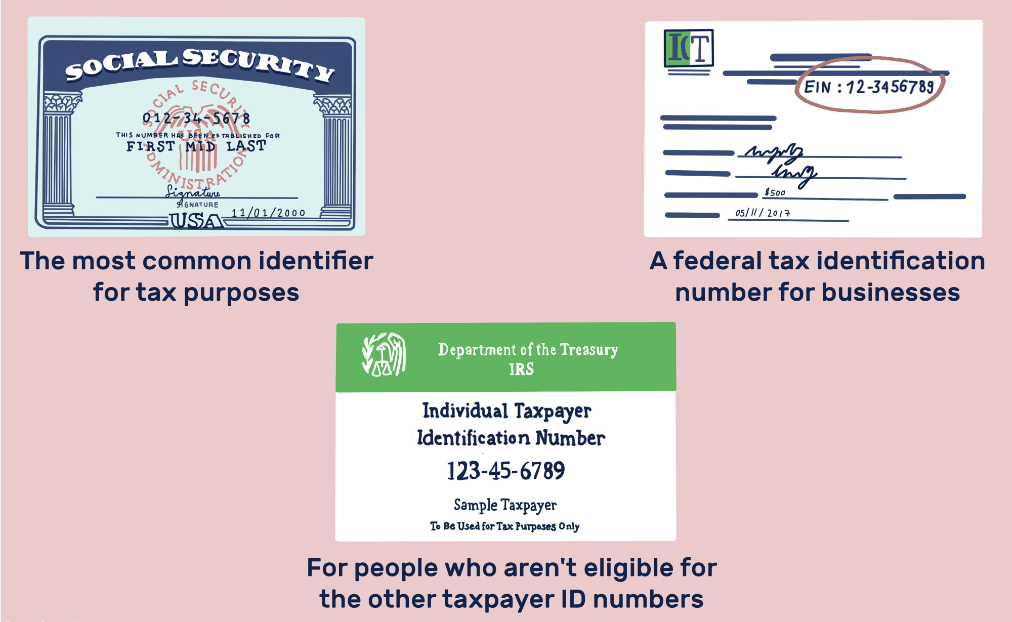 Like all other entrepreneurs selling products online, Amazon sellers should consider their business structure and how their decisions will reflect on their personal or professional relations.
The business unit you pick for your account purely impacts on income tax obligations, legal and financial liabilities of the seller, and the continuous business compliance requirements of the business owner.
So, LLC is a valid term in Amazon seller accounts, and it requires even more attention in your second account.
Limited Liability Company (LLC) offers benefits to your account without having to pay for additional costs.
With an LLC, you can easily limit your liability, have pre-made income tax flexibility, excellent management, and more.
Amazon is familiar with the entities you use in your current account, and using the same ones for your second account will immediately cost suspension.
The bottom line is, use a different Limited Liability Company for the management and success of your second account.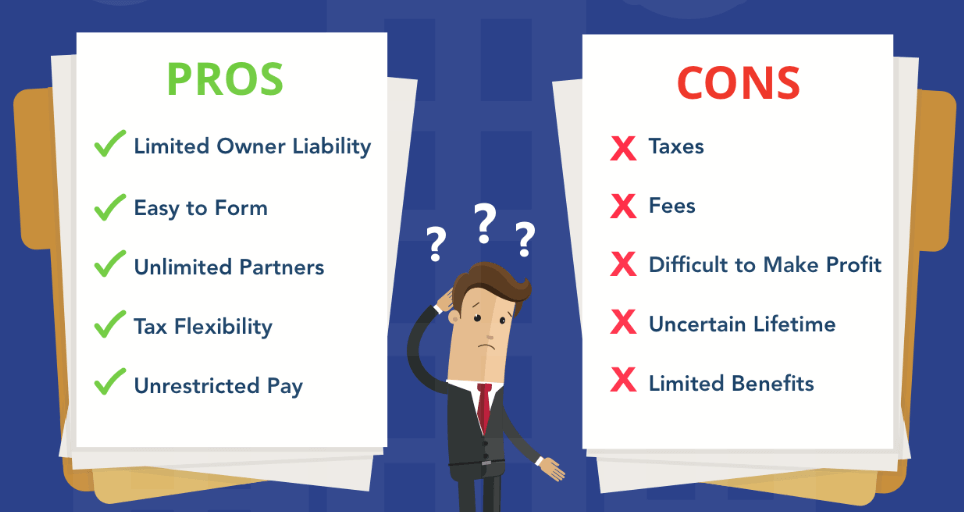 Domains and hosting companies
Amazon itself offers Web services with cloud hosting solutions that serve non-profits, governmental organizations, and businesses with low-cost methods to promote their web applications and websites.
Whether you need a domain or hosting company for rich-media, ecommerce website, or marketing, Amazon web hosting services offer a vast range of hosting options.
If you are already using AWS on your first Amazon seller account, then you cannot use it on your second account.
Luckily, there are plenty of other hosting companies and domains that offer legitimate deals and offers for managing businesses. So, you can easily find a different hosting company for your second account.
Phone numbers
When it comes to phone numbers, if you want to operate two accounts from the same country, then you cannot use the same phone number.
I have TRIED the same phone numbers for different accounts. It is a win-win situation. So do it CAREFULLY.
Whereas, you can use the same phone number for a second account with a different country. Moreover, you can even use an authenticator application, such as Microsoft or Google, for better operation.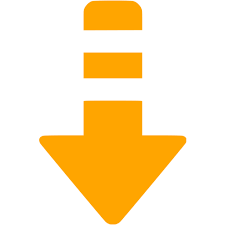 Email addresses
Using a different email address for your second Amazon seller account is the most important precautionary measures. It shouldn't be a big deal for Amazon to identify a similar email address, so prefer to make a separate email address with different personal information.
People who have made two selling accounts with the same email address immediately paid the cost; account suspension. Therefore, make sure you are not under Amazon's list of suspicious reports. Otherwise, you will have to pay.
Physical locations
Are you planning to open a second account with the same home address? Well, you better be joking.
One account is restricted per household, so you can't use your home address on your second account.
Even if you add your workplace location onto your second account, you still won't be able to execute it properly if everything is not entirely separate.
Other than your workplace location, you can use your parents' home address as well. Still, everything comes down on how you plan on executing the operation. The minimum you can do is keep every piece of information different.
Warehouse addresses
Adding information to your current warehouse is not going to get you anywhere. Amazon already prohibits its sellers from making multiple accounts; another account with the same warehouse address will destroy your first account.
Your warehouse contains all the products you sell on your first account, which also applies to the same niche.
So, you can't add the same warehouse address on your second account because that represents an entirely different chain of supplies.
A single WAREHOUSE address in the US got my account blocked. However, different addresses pose LESSER RISKS.
Prefer to organize or contact a different supplier with a unique niche. It won't be easy to locate a distinct and trustworthy supplier for your second account, but when the struggle will be worth it.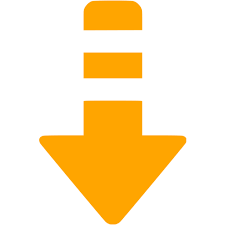 Product spreadsheets
The hallmarks of a reliable Amazon seller is that he keeps track of his products by aligning their shipment, delivery, and stock details on a smart template.
If you have been using the Smartsheet template to manage your inventory with process automation and real-time collaboration, that's great! But, managing the products you are going to sell on your second account on the same template is a BIG NO!
It should be simple for you to find another template for managing the inventory of your multiple selling accounts, such as the Basic Inventory Control Template, Asset Tracking Templat, Food Inventory Template, and more.
Branding
When you go shopping, you see many different branded products, and the store has nothing to do with the brands it is selling.
One account is the best-case scenario for Amazon, but the thought of a second account only comes to mind when you already have an outstanding sales record of your first account.
You can sell one or two items of the same brand, but not the entire stock because that will create a lot of suspicions.
Still, the best option is to sell products from multiple brands on your second account, just in case. You own multiple brands and maintain separate businesses for each.
Suggested reading:How to Optimize Your Amazon Product Listings?
What are the benefits if you have multiple Seller Central Amazon accounts?
There are thousands of legitimate business reasons for wanting to create two Amazon seller central accounts, but the primary goal is profit.
I have made two Amazon accounts. Some of my accounts are already blocked. You have to try MULTIPLE WAYS.
Now that you know what it requires to make a second Amazon seller central account without getting caught, the benefits are countless.
Here's a quick replay: use two different brands, different emails, location addresses, phone numbers, suppliers, etc.
If you use the same details and sell the same products on your second account, then prepare to be suspended!
So, it's best to have permission from Amazon for a second account. It isn't tough; you just need to make sure you enter the opposite data.
Starting a new sector of business
Walking on a new line of business is often intimidating, especially when you want to run a side business.
As Amazon is a worldwide online seller platform that has transformed many people into billionaires, it still has a couple of rules and regulations.
When you start a new business, you think of several strategies that will help you market your products in a much better way.
Additionally, Amazon lets its sellers sell a vast majority of products by running an online dealership.
It is natural for one to reach for the bigger fish (a second account), but the success rates of this action depend on how much you are willing to work.
Undoubtedly, second Amazon seller accounts can bring a brand new sector of profit to your legitimate business.
However, there is a catch. Amazons strictly forbid two accounts, so if you want to make another Amazon account without approval, you need to work for it. If you successfully start running your second account, the benefits will be flattering!
It reduces risks
One of the best benefits of having another Amazon seller account is the reduction of losses. It's excellent if your first account is already super-successful, and it wouldn't hurt to have another Amazon account as a backup.
You can have a large inventory, selling all sorts of products and multiple brands to numerous buyers. Once your first account receives recognition, your number of buyers increases, so there's a 90% chance of blowing the charts with your second account.
On the other hand, even if one of your several Amazon seller accounts leave you disappointed, you always have the second option. Therefore, low risks of loss.
You can dominate other niches
If you are in the early stages of marketing with your first Amazon central account, then being able to attract a line of customers should be your goal.
Besides that, you should be able to adapt to your customer's needs, because that can make or break your business.
That is even true if you sell a limited amount of products. When you have proper control over your inventory, you can have the ability to adapt to market needs (vendor or consumer).
So if you apply the same strategy to your second account, you can dominate other niches in no time.
Sell as a new business model
With a second Amazon seller account, you have the chance to start fresh. Of course, the initial stages will be challenging, but it will all work out in the end.
One thing is guaranteed; you cannot use the same suppliers you use for your first selling account because that can pave the way for suspension.
You will sell multiple brands, products, and enter various personal details; you need different suppliers.
Once you are done, prepare yourself for a life full of profits and remarkable success rates.
Suggested reading:Best Selling Products On Amazon and Top Selling Categories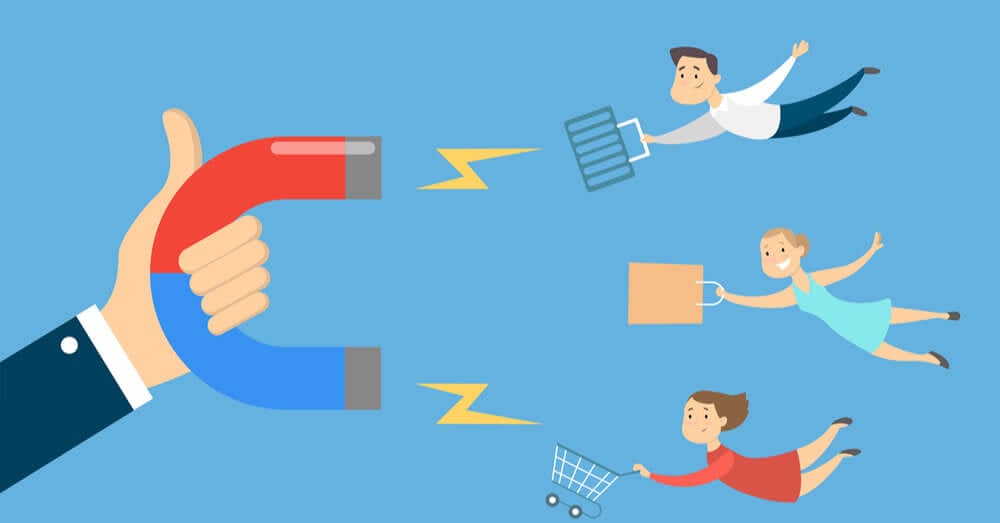 How LeelineSourcing Help You Running Multiple Amazon Seller Accounts Legitimately
Do you need help sourcing products for your multiple Amazon seller accounts? If yes, then look no further because LeelineSourcing is a remarkable service provider.
It is one of the best importing agencies of China, and they will help you discover factories, sell with competitive prices, ensure quality delivery from door to door, and follow up production.
Indeed, LeelineSoucing is a one-stop China sourcing agency that:
Inspect in-stock products one by one, and perform a thorough factory audit on demand
Retrieve products directly from the factory for free
LeelineSourcing helps you to ship goods from China with the best possible rates with 50% OFF
Negotiate with the seller by all means, and ensure quality production
So, don't worry about finding a new supplier for your second Amazon seller account, just contact LeelineSoucing!
Suggested reading:How to Sell Products On Amazon for Beginners:Free Guide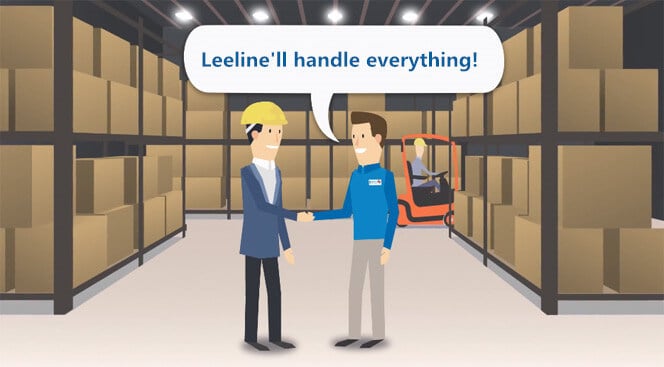 Frequently Asked Questions
How does Amazon detect multiple accounts?
There are specific known ways with which Amazon detects that a seller may have multiple seller accounts. These ways include:
1. Bank Account
2. Phone number
3. Company name
4. Device ID
5. Credit card
6. Shipping or billing address
7. IP address
What to do If caught with multiple Amazon seller accounts?
After detection, your Amazon will be suspended. Still, there are a few ways to reinstate your account.
But, if your Amazon account gets banned, then there is no absolute way to reclaim your account. In suspension, you are allowed to submit a plan of action.
How to manage multiple Amazon seller accounts?
The multi-account incorporation comes with incredible features that will make your work easier, time-saving, and more straightforward. You can manage multiple accounts with:
1. Auto-synchronisation of stock and orders
2. Bulk listing uploads
3. Low error and stock notifications
4. Seamless order management
5. Cron-shipment process
How to avoid Amazon's sales restrictions?
You can avoid Amazon's sales restrictions by following these simple steps:
• Upload accurate files
• Identify your niche
• Never trust Amazon's ASIN compatibility
• Carefully check the products
• Be aware of the brands you are selling
Can you have 2 Amazon accounts with the same credit card?
Amazon uses many ways to determine the presence of multiple accounts, and the majority of suspended accounts are the ones that used the same bank accounts and credit cards.
So, do not be foolish. Use a different credit card for your other Amazon seller central account.
Suggested reading: How to Buy On Alibaba And Sell On Amazon?
How many Amazon seller accounts can I have?
Owning Multiple Amazon Seller Accounts You can have multiple Amazon seller accounts if you have a "legitimate business need" for opening additional accounts. Amazon states "Selling Partners who have a legitimate business need can operate multiple Selling Accounts and do not require Amazon's approval.
You may create as many accounts as you like if you match the prerequisites. In contrast, if you create many separate accounts through fraudulent methods, you're setting up your brand and business for something you won't enjoy.
How to open a second seller account?
Amazon Related Account Suspension Appeals Multiple seller accounts are prohibited by Amazon's selling policies. However, if you have a legitimate business reason, you can open a second account, but it must be kept separate. The Correct Way to Open Multiple Amazon Seller Accounts. You must have a legitimate business reason to open a second Amazon seller account. Whether or not the reason you give is legitimate is up to Amazon in its own discretion.
How to create multiple Amazon seller accounts without approval?
Sellers get caught daily for creating multiple accounts. Mistakes such as logging into your separate seller accounts from the same IP address can be fatal. The key is to treat these several accounts like entirely separate businesses, the same way you would if Amazon had given you approval initially.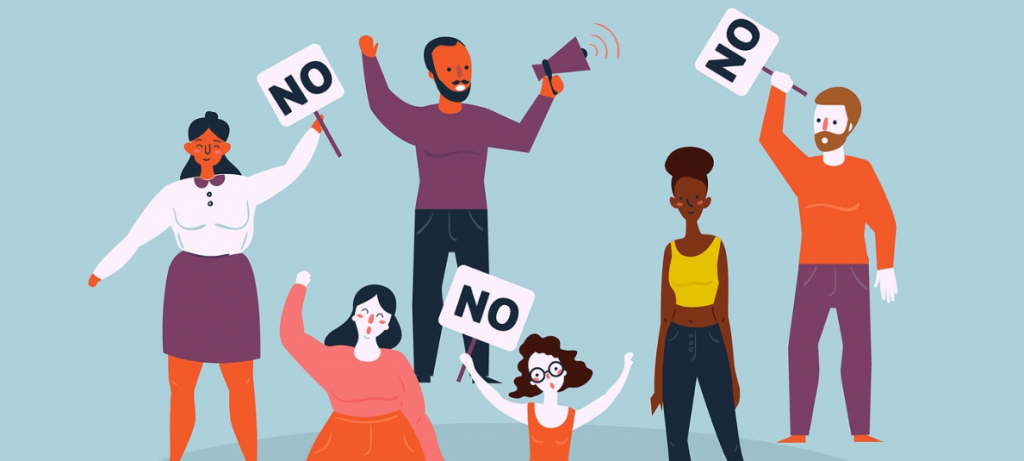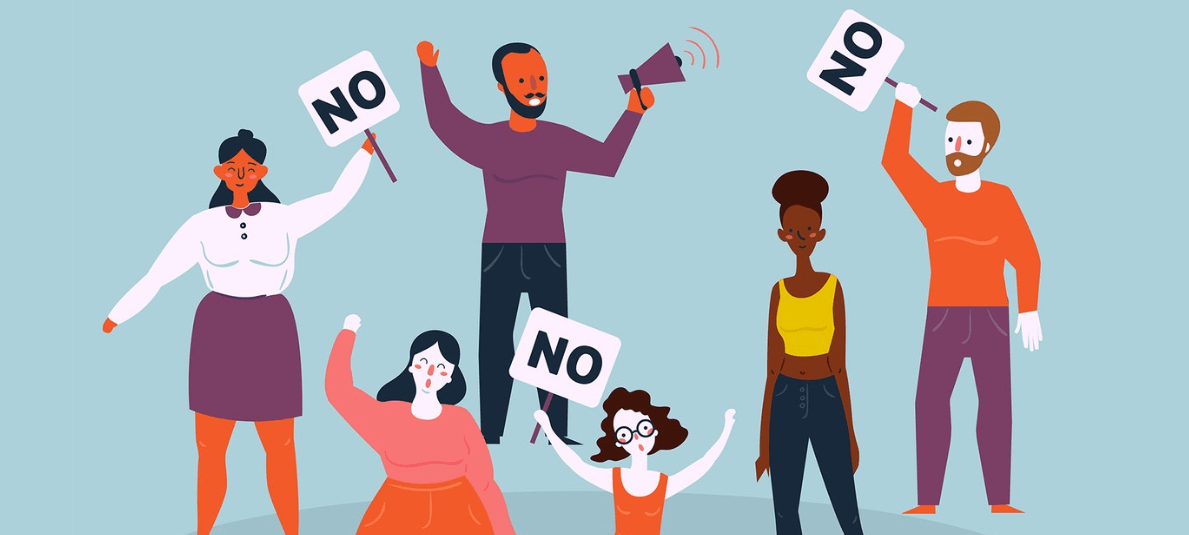 Final Thoughts about

Multiple Amazon Seller Accounts
As an Amazon seller, providing excellent customer service is paramount to success. Timely and effective communication with customers can help build trust, prevent negative feedback, and foster long-term relationships.
The trick to making multiple Amazon seller accounts is to be precise and different from every aspect. If you can pull it off successfully, you will not believe the amount of profit.
Although it will take you months to figure out a few components of the journey, you will never want to switch to another way of legitimate business when you do.
We are sorry that this post was not useful for you!
Let us improve this post!
Tell us how we can improve this post?