There are hundreds of trade fairs in China that are best to import goods for commerce trade.
The China Canton Fair in Guangzhou is one of the biggest and oldest trade events besides the Chinese export commodities fair.
You can choose the spring exhibition in April and the autumn session in October.
This fair has three phases, a big area and around 25,000 exhibitors yearly. Companies all over the world can visit more China suppliers in the shortest time.
This article will share why and how you should visit Canton Fair. Let's get rolling!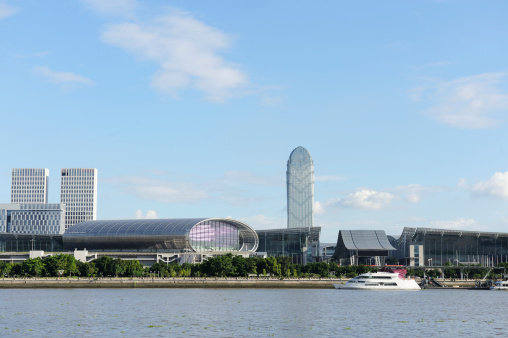 What is canton fair?
The China import and export fair has been held at Haizhu district, at 380 YueJiang Zhong Road Guangzhou, China, since 1957.
The canton fair has a spring session and autumn session in October yearly, and now it is known as the canton fair.
At the China Canton fair thousands of suppliers display their products from the Chinese markets—the China import and export fair exhibits more than 150,000 products with distinctive features at an economical price.
There are appliances, lighting equipment, vehicles, spare parts, machinery, hardware, office supplies, and bags. The Canton fair China in Guangzhou is organized by the China foreign trade centre.
It lets the buyer all over the world know about the best quality Chinese products from the factories and gives a chance to the buyers and sellers to have face to face meetings.
So in this way, the buyers and sellers can discuss the product quality, their features, and manufacturing details. The fair also facilitated the companies to inspect them on the quality of the goods for future trade.
Why Should You Visit the China Import and Export Fair?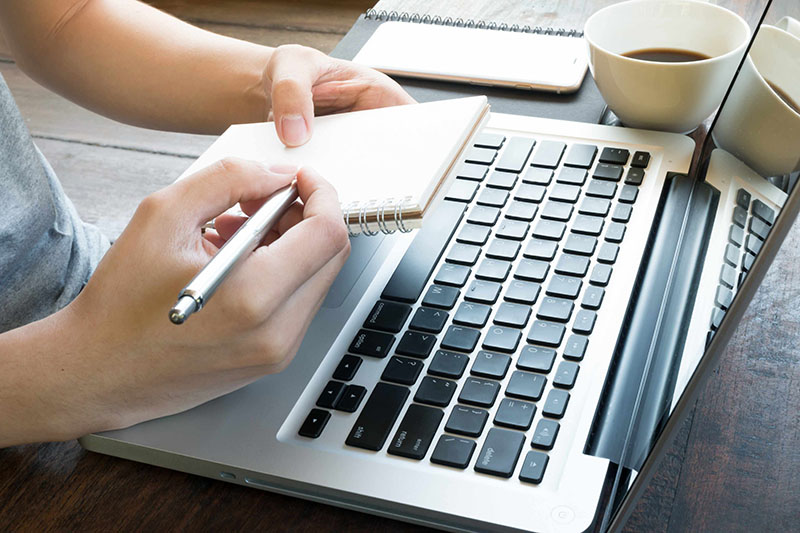 The Chinese markets are well famous for supplying the best quality goods all over the world. If you want to import Chinese goods but are confused about where to get Chinese goods, visit the China import and export fair.
The following can be the reasons to visit a Chinese trade show.
A Comprehensive Trade Fair In China With The Most Extended History
The trade show was first arranged in 1957 by the China foreign trade centre, and now it is more than 61 years old. It is one of the biggest and oldest events besides the Chinese export commodities fair.
This trade show is providing the best quality goods. The popularity of the trade show is increasing day by day.
A trade show is the best place to get high-quality goods for your local markets.
You can get lighting solutions, machinery, household electrical appliances, and health products.
A Fair At The Highest Level & Largest Scale
The trade shows provide the best quality goods. You can find the exhibitors and suppliers to have a face to face interaction with them.
You can also discuss all the things with the exhibitors regarding the product and can ask them questions too if you have any.
A Fair With The Most Complete Exhibit Varieties In China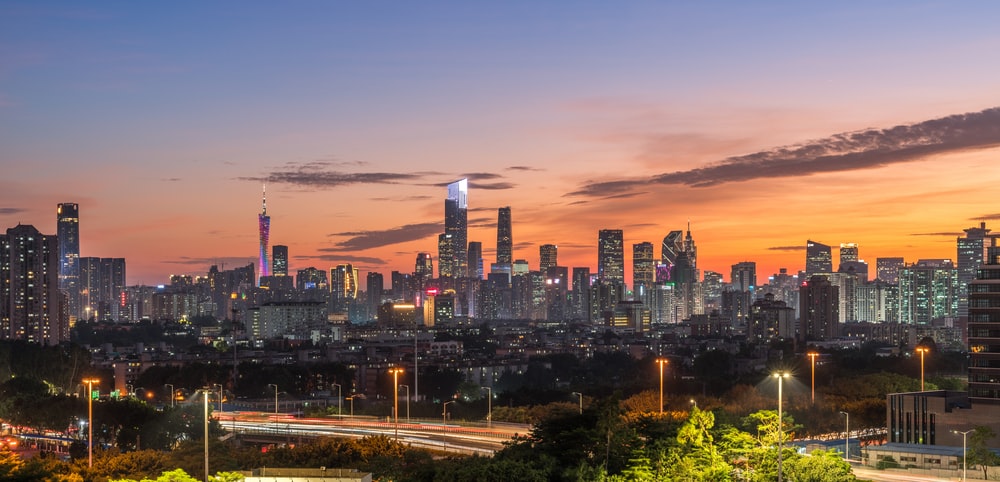 The suppliers try to display their products at the trade and provide the required description of all the goods.
You can find garments, shoes, office supplies, bags, machinery, and medical devices here. There are also household electrical appliances, lighting equipment, vehicles, spare parts, and home decorations here.
Furthermore, trade shows are attended by thousands of visitors.
Hence, the exhibitors try their best to showcase the wide variety of Chinese goods.
An International Fair With Many Overseas Buyers And Great Business Turnover
The canton fair is an international trade show co hosted by China and the Guangzhou government and organized by China foregin trade centre.
It attracts a countless number of visitors from all over the world. So it will be an excellent opportunity to visit the trade show.
A Huge Market To Source The Best Products You Need
Trade shows are the largest platforms to source products directly from the suppliers. You can find almost everything like lighting equipment, recreation products, medicines, electronics, parts, machinery, hardware, tools.
Above all, you can communicate with the exhibitors and find all the required details of the product.
After Covid-19, what's the difference in Canton fair 2021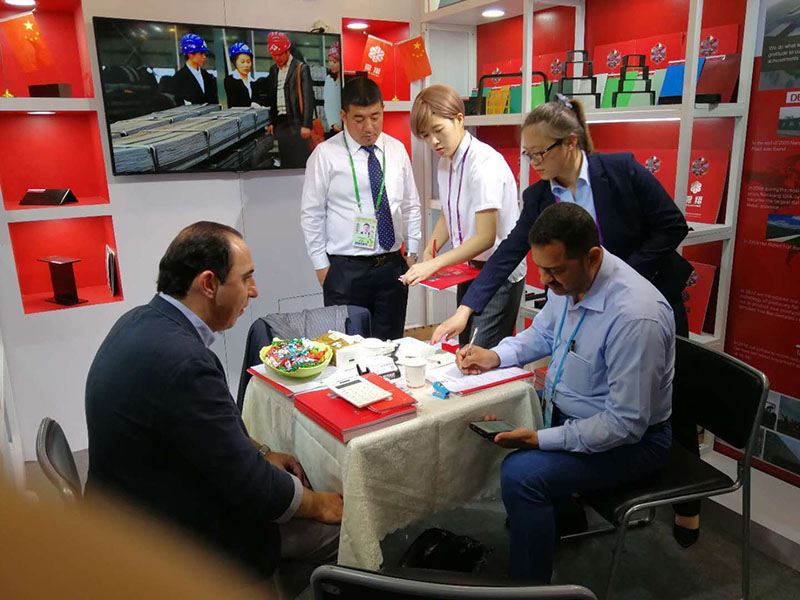 The COVID-19 pandemic has changed the Canton Fair. China has a strict "zero COVID" policy. Foreigners could hardly enter China.
Even if they get visas, it is compulsory to quarantine themselves for multiple weeks.
The China import and export fair in 2021 is a combination of online and offline events for the first time. Online visitors could "visit" the 130th Canton Fair site online.
There is an exhibition, quick search, chat and live stream function on the website.
You can find and place orders in almost all industries online. For instance, the machinery, home decorations, household electrical appliances, health products, gifts, and office supplies.
You can also get electronics, machinery, and food here. Companies already in China and meet the COVID-19 containment requirements can visit the offline fair in Guangzhou.
Otherwise, foreign companies could also ask their agents in China to attend the Guangzhou onsite fair as their purchasing agents.
Despite the outbreak of COVID-19, the China foreign trade center transformed China import and export fair.
Whether online or offline events, companies and purchasing agents from more than 200 countries can still buy from this one phase export fair.
How do I get an invite to the Canton Fair?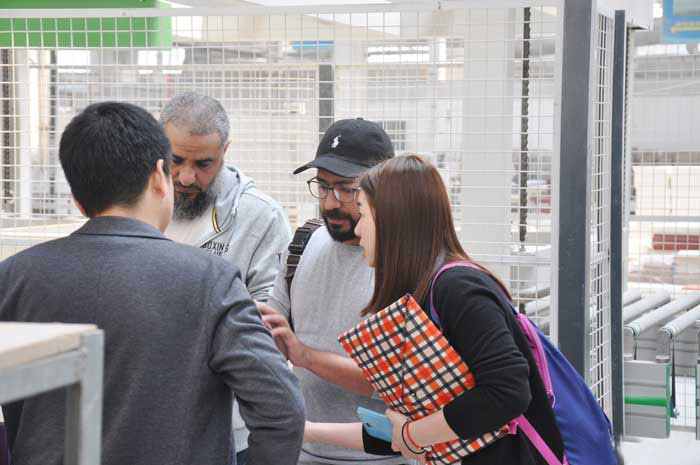 If you are interested in attending the canton fair, you will have to get the official invitation. After getting the invitation card, you will have to apply for the visa and register yourself before October for the free entry badge.
There are two types of invitation cards which the visitors can get, i.e., E-invitation card and paper invitation card.
Apply for an invitation before March 30 for the spring session and 30 September for the autumn session in October.
E-Invitation Card
E-invitation is a type of official invitation extended by the organizer, China foreign trade centre. A copied one is valid and can be shared by a group of representatives from the same company.
You will get the invitation through email. The E-invitation is the better option for all the overseas companies.
By getting this invitation, they can easily apply for the visa.
Apply for a VISA to China.
After getting the invitation, you need to apply to the Chinese embassy for the visa. You can register yourself on the official page of the Canton Fair and then apply to get the visa.
Get Registered And Free ENTRY BADGE To The Fair.
After getting registered for the China import and export fair, you should apply for the entry badge. This badge will let you enter the trade show.
Register On The Official Website Of Canton Fair.
To attend this China import and export fair, you should register yourself before the deadline. For that purpose, you should visit the official site of the Canton Fair and look for Canton Fair details.
Get The Username And Password In Your Email.
You can get all of your details, for instance, name, password, through the emails. The primary purpose of E-Invitation is to facilitate buyers all over the world.
Log In And Fill In E-Invitation Application Form.
As you have got the name with a password, you can log in to get the application form and can ask for the invitation card.
Receive Confirmation By Email And Print Your E-Invitation.
After getting the confirmation email, you will receive the E-Invitation. Then you can apply to get the print invitation.
Paper Invitation Card
This type of invitation is necessary for the carton fair visitors applying for the visa to China. One card can be shared by the three representatives from the same company.
The copy cannot be used, and it is sent in the way of mailing.
If you want to get the paper invitation, then you will have to apply through the trade center of China.
Then apply for the visa from the embassy, and it takes some time, so it is better to get one as early as possible.
After getting the visa, you can apply for the further documentation, so you can get all the required papers to get the entry to the trade show.
Found a supplier on Canton Fair but not sure if they are reliable?
5 Important Tips for canton fair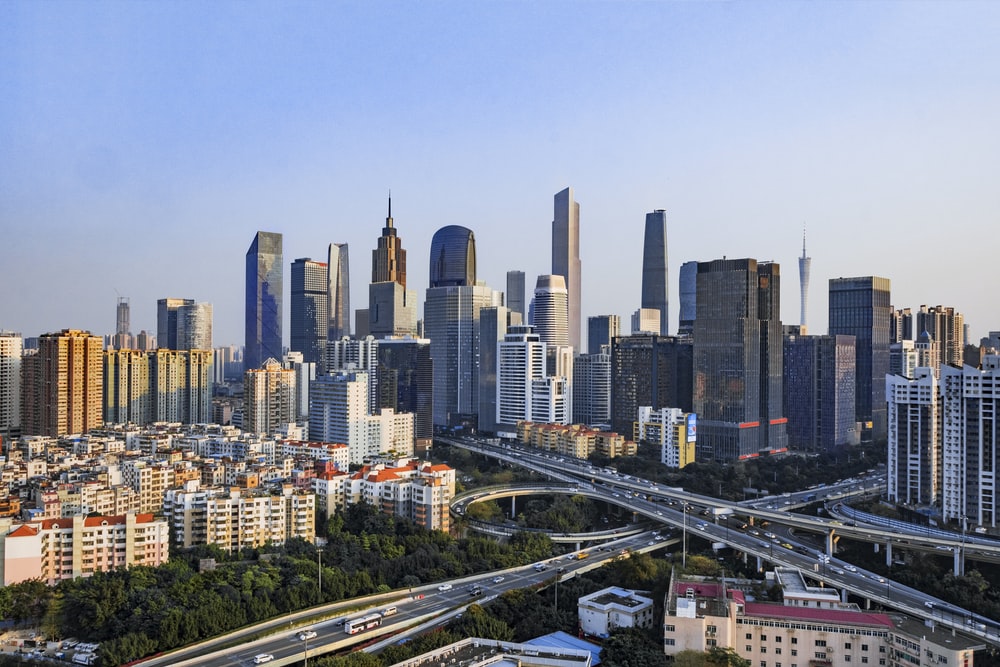 Canton Fair is a golden opportunity as the importers can meet with manufacturers face to face. You can inquire about the product quality, shipment, cost, or other information.
If you are recently interested in attending the China import and export fair, you should note the expert advice given below.
1. Make A Plan For Visiting The Canton Fair
Whether the spring session in April or autumn session in October, remember that you are going to attend a massive trade show.
Making efficient use of your time there is very crucial. Furthermore, you can also visit the China Canton fair page; it will help you to decide which phase or part of the trade show you should attend.
Different phases have products from different industries.
For instance, the appliances, lighting equipment, vehicles, spare parts, building materials, hardware, recreation products, medicines.
You just need to find the right phase. Beside it, there will also reference the convention hall floor plan, which helps you out to plan your course through the exhibition.
2. Communicate On Your Terms
Well, it may seem awkward to have two business cards on the fair, but it can help you a lot. So, whenever you are going to attend the China Canton Fair, take two cards along with you.
There will be thousands of traders at the Guangzhou exhibition, and you will not be willing to share your contact details with them.
So, you can give them a business card, which will contain the details of your company. And if you found some to whom you want to develop long term relationships, you must share a card with all of your contact details.
So, instead of sharing your contact details with all of them, you can just communicate with a few, and it will be very beneficial.
3. Bring Your Empty Backpack Or Ideally A Small Piece Of Wheeled Luggage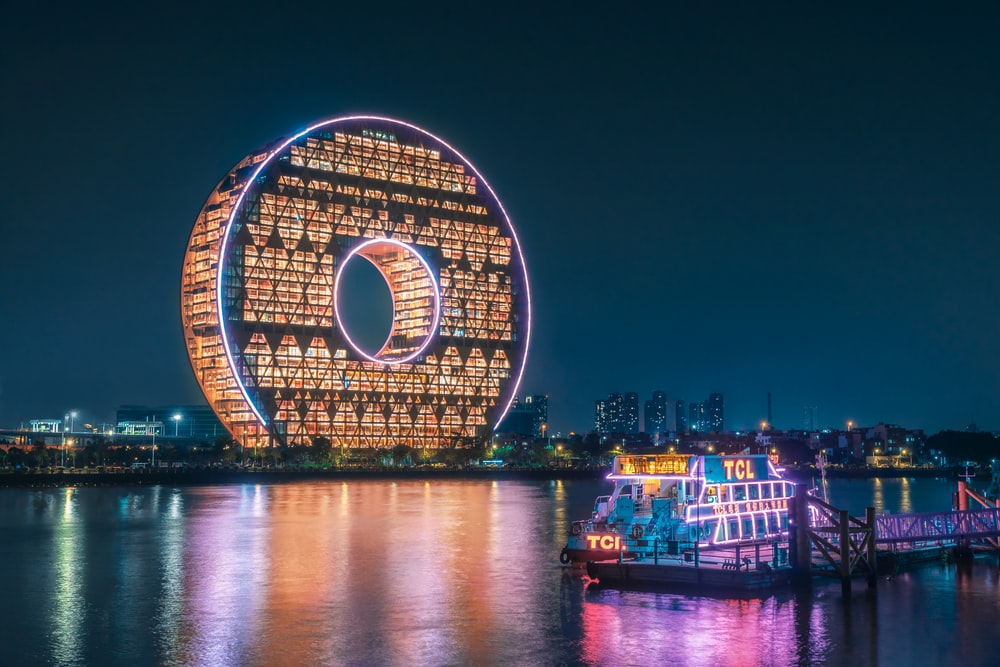 It is a fact that no one goes empty-handed from the China Canton Fair, so it would be better if you bring an empty backpack or a small piece of wheeled luggage to manage your haul.
As you will share your business cards on every booth, so in return, they will also share something with you. For instance, they may give you their business cards, key chains, lanyards, or maybe a sample.
Beside it, you may also get some other products from the Chinese markets. So, you must have space to bring them home.
Therefore, it will be better to have an extra bag with you.
4. Document Your Trip
During your trip, try to take a lot of pictures. It will help you in both posterity and for practical business.
Therefore, you must bring a camera, a notebook, a pen, and a small portable stapler along with you.
As you will meet with the suppliers, you note all the necessary details of the product, about their markets, certifications, where their factory is located, monthly production capacity.
Before leaving each booth, try to grab their business card and staple it with their notebook right next to the notes.
Furthermore, you can also take snaps of their booth, products which feel attractive.
5. Set Aside Some Free Time
The China Canton Fair can be a fantastic experience for you. Research the Canton fair dates and categories to plan ahead.
It would be best if you kept some time aside from the convention center, for further business or pleasure.
You can also visit the factories or can also sit for dinner with your suppliers. If you have some time, you could visit the Canton Tower, Baiyun Mountain, or Shamian Island.
How to Become More Effective on Canton Fair
1. Registering the fair and get your visa to China
You must register on the China Canton Fair page, fill in your information, and apply for the invitation letter to attend the Fair in Guangzhou.
After getting the invitation letter, we recommend you visit the Canton Fair Website and choose "Pre-application for Buyers Badge" to get a badge.
Please go to the registration site for further reference. Prepare your passport and your digital passport portrait on hand to make your buyer's badge.
If you get your visa, a buyer's badge will cost 100RMB (or around $15). You can then apply for your visa with the letter.
After getting the invitation, you need to go to the Chinese embassy near you.
Note to bring a visa application form, your passport, and a copy of your China Canton Fair invitation. If there is not an embassy close to you, you can always hire a third party to take care of all the work.
2. Accommodation Booking
When is it suitable to arrange your accommodation?
Generally, it is difficult to book a hotel when the events kick off. You'd better book hotels online about a month in advance.
How to find a suitable area for accommodation?
It will be convenient to find a hotel nearby the events, though it will be more expensive.
We suggest you book a hotel within a half-an-hour ride to the fair. If you are on a budget, you can also find a hotel close to Line 8, which is nearby to the Canton fair complex.
There is an alternative if you've already worked with Chinese factories.
You can ask them to order and negotiate on your behalf for a cost-effective room. Below is the hotel map around the area for your reference.
The area circled with the red line is the Fair complex, and the area circled with blue shall be the ideal accommodation area.
Which booking method do you recommend?
We recommend booking.com or Airbnb for booking. Besides, you can also visit the Registration Office setup in appointed hotels and get hotels partnered with the fair.
They will offer a regular bus taking you from your accommodation to the fair. Hotel for the Fair is another option, in which you can reserve the room directly for the fair.
What should you do after your booking?
Remember to write down the hotel address and their contact info. Research if they offer airport pickup services.
3. Packaging for the Fair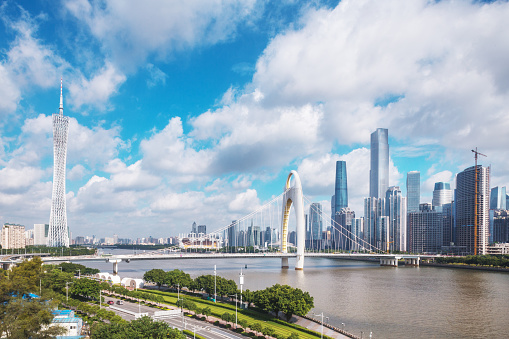 You need to prepare business cards, pens, notebooks, and a USB charger to navigate effectively. You should also prepare a USB disk or a cloud disk for images taken at the fair.
Bring sufficient business cards to be more professional and decent. Pen and notebook are to jot down important info for analysis afterward.
You need a USB charger in the events of the powered off phone. Remember to check the weather forecast for appropriate clothes and shoes.
In addition, a wheeled bag is a recommendation to save pain on your back. You will be loaded with a ton of samples and pamphlets.
4. Online information searching
You will get a mass of pamphlets during the fair. To make your trip much more focused, research will free you from aimless navigation during the fair.
How to do effective research for the Fair?
Find your niche product.
Position the industry and get the supplier's info.
Search the background info of the suppliers and get their contact details. Highlight the ones you want to visit.
Email the suppliers you want to visit to check if they participate in the fair or not, and show your willingness to visit their booth or plant (if they do not go to the Fair).
Schedule your time during the fair based on your communication with the supplier, and make a visiting plan for the fair.
5. Phone Apps needs to be installed and VPN for internet connection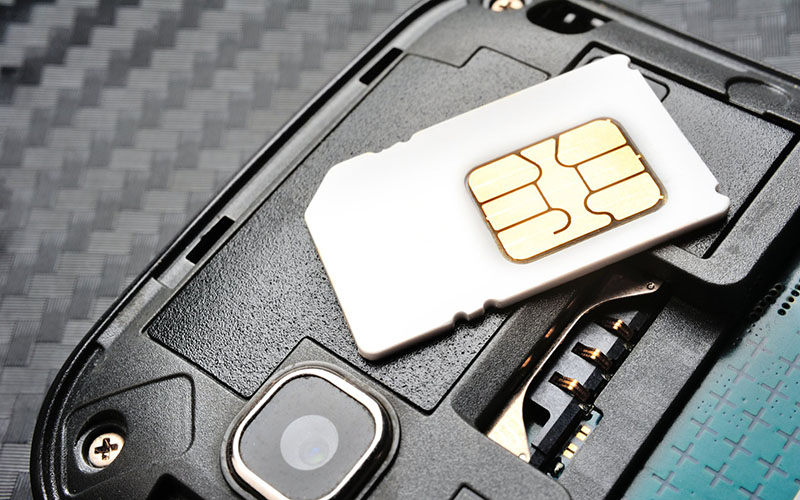 Guangzhou Metro: It is a lifesaver showing the MTR time when you travel.
Jet Tag App: Use Jet Lag Rooster to calculate your flight and know when to take in daylight or sleep.
Evernote : It is a great App to capture notes, pictures, links, and audio files.
WeChat (the Chinese equivalent of WhatsApp):
Simply install the app from your App store as it is a universal App from China. It is convenient to schedule meetings with the suppliers and keep in touch with your family.
You could scan the suppliers' QR codes on Wechat for further communication.
Don't forget to revise their alias in Wechat to remember their business scope better. You can also pay using e-Wallet by binding your bank card to WeChat.
Besides, joining Wechat groups allows you to optimize your time. They are helpful if you are lost, need translations, or have inquiries.
Alipay
Alipay is the most common payment method in China.
You can use it for taxis, meals, hotels, and supermarkets. It is helpful for almost all daily things you can buy in China.
To use, install it on your phone and get your bank cards bound under your name. Simply ask the cashier or salesperson to scan your payment QR code when buying anything.
Translation App
Google Translate is highly recommended if you need help from a Chinese person who knows limited English.
You can install it from the App Store. It helps translate your words into Chinese, and you can then show them.
VPN
Expressvpn is the best choice as all Google-related apps are blocked in China.
Remember to get a good VPN and set it up on all your devices before your departure to the fair. It will free you from the hassles of the internet connection.
6. Looking for a Translator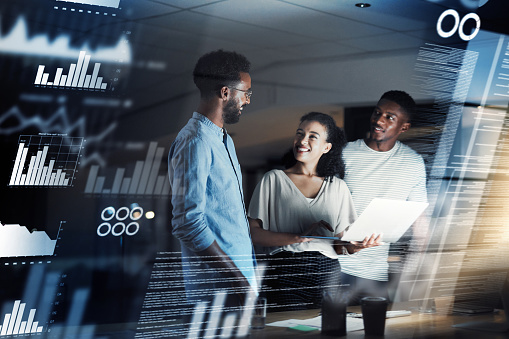 Actually, we do not recommend you to get a translator as we know there is someone who is able to communicate in English in each booth.
If you still need one, here are the ways for your reference:
We suggest you find one from the translation company in advance. You can find lan bridge to get one or some other translation operators you deemed reliable.
You can also go to Upwork to upload your needs and get one on it.
You can get one at the lobby in the Fair. It will be a little expensive.
You can find one near the Fair. There will be a lot of interpreters holding a paper reading "English Translator, French Translator", it may be expensive too, maybe about 500-800 RMB ($100-$150 USD).
Normally, all the exhibitors will have their own interpreters for smooth communication and inquiry.
7. Local SIM card for your phone
A local SIM card is quite necessary for you to smoothen your stay in China. So, please remember to take additional unblocked handsets to insert the card after you land on the land.
Generally speaking, there are three ways for you to get a SIM card.
There are three major SIM card operators: China Telecom's China Unicom Office and China Mobile. Just choose one of them and go to the business office to get one with your passport.
You can get one once you are off the plane. There will be a stand to register a SIM card in the lobby in the airport, you can get one when you land immediately without any registration.
Get one at a phone store. Generally, phone outlets are easy for you to get a temporary SIM card without any registration.
Remember to use simple language when you navigate the fair complex. If you have any communication difficulties, please speak slowly and clearly with simple words.
Besides, a big smile will be agreeable to all suppliers.
9. Pitfalls to be avoided
Avoid wasting time on unqualified suppliers. You should go for as many quality suppliers as possible to save time.
Do not waste time negotiating the price. It's impossible to get an accurate price within the exhibition period. Just get a rough price and move on.
Do not forget to follow up. This is how you can get reliable suppliers and check your navigation results.
FAQ About China Import And Export Fair
The following are the questions which most of the visitors ask about the China import and export fair.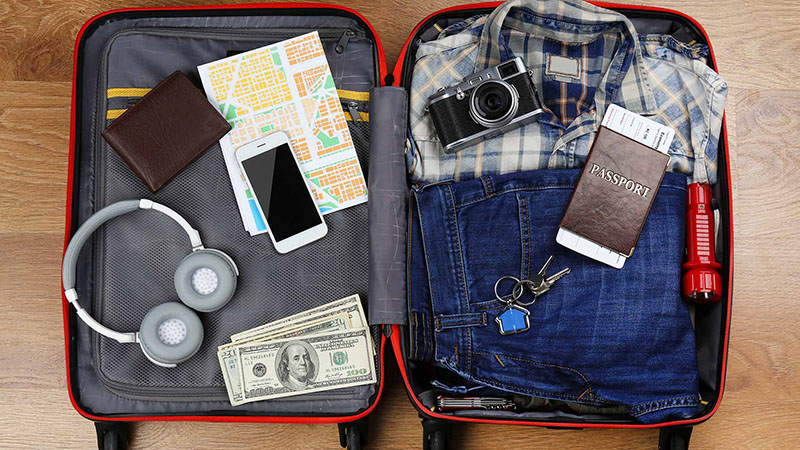 Is Canton Fair Free?
Attending the China Canton fair is free, but you have to get a visa to visit China. You will pay the airfare and hotel rent.
To Bring Some Business Cards With Me Is So Important?
The business card represents you and your company at the trade show, so it is essential to attend and bring it with you at the China Canton Fair.
Furthermore, the design and cleanliness of the business card will represent your personality.
What Should I Do If I Didn't Apply For Invitation In Advance?
Try to apply for the invitation card as early as possible before the deadline. Otherwise, you may not be able to attend the China import and export fair.
And if the deadline has passed, you can visit the China Canton fair site and ask them to get one.
Can I Buy With Much Lower Prices In Guangzhou Wholesale Markets Compared With Other Markets?
The trade shows are the best place to get Chinese consumer goods at the lowest price.
If you want to wholesale the goods from Chinese markets. It will further decrease the price of the consumer good.
Final thought

The Canton fair is the largest trade fair in China.
Businesses source products that are profitable here, like medical devices, spare parts, machinery, hardware, and lighting solutions.
You can also get household electrical appliances, electronics, bags, gifts, and food here. The China foreign trade center has adapted to the COVID-19 pandemic.
They changed the China import and export fair to an online and offline form.
I hope this article helped you with commerce information about the China Canton Fair. To learn more about sourcing from China, you can talk to our representative at Leeline Sourcing.
We are sorry that this post was not useful for you!
Let us improve this post!
Tell us how we can improve this post?