Custom Shoe Manufacturers
Leeline Sourcing has HELPED thousands of businesses increase their profits by 50%. YOU get top-notch custom shoes from TRUSTED manufacturers. Save a HIGH margin and earn thousands selling WINNING shoes.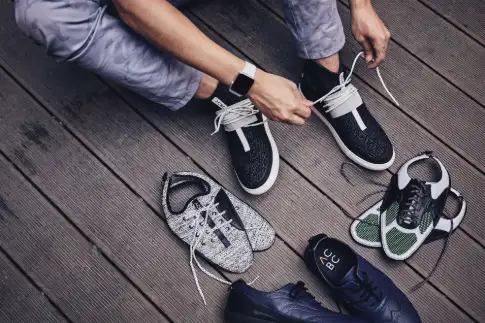 No Risk Free Sourcing No Hidden Fee
You can get Free detailed product quote before order
Wholesale Best Custom Shoes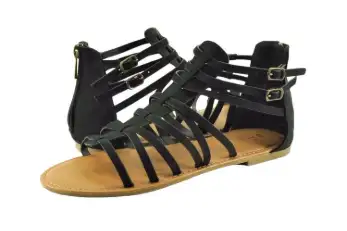 Wholesale Sandals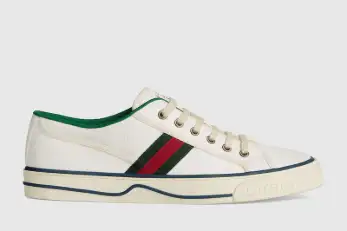 Wholesale Tennis Shoes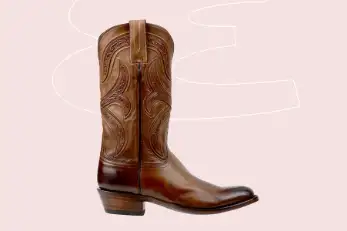 Wholesale Boots
---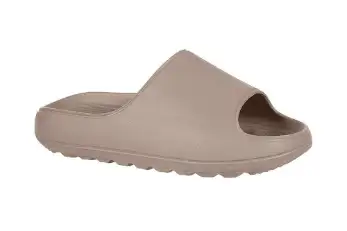 Wholesale Slides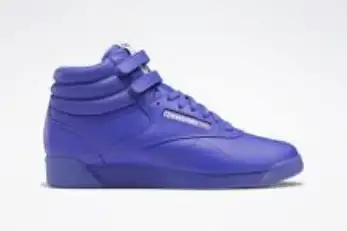 Wholesale Sneakers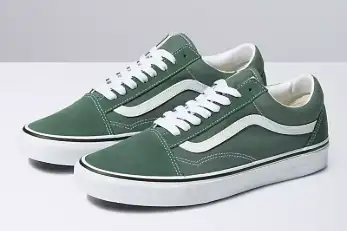 Wholesale Canvas Shoes
---
Our Custom Shoe Manufacturing Services Include: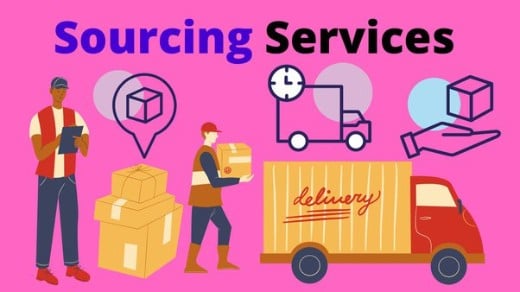 Sourcing Custom Shoe Suppliers
Get quotations from 5 DIFFERENT suppliers to get the CHEAPEST custom shoes without lifting a finger. AND buy winning products without an enforced MOQ. ALWAYS have the top-selling shoes and excel MORE than your competitors.
Custom Shoe Quality Control
You ALWAYS receive shoes with 100% customer satisfaction. Because our agents EXAMINE each pair of shoes we send to you. We check the product's texture, color, and overall quality. You INCREASE customer satisfaction and loyalty thanks to your shoes' quality.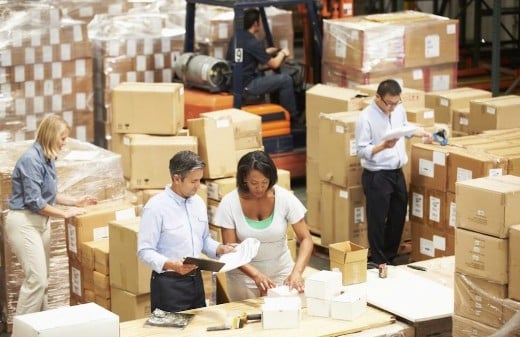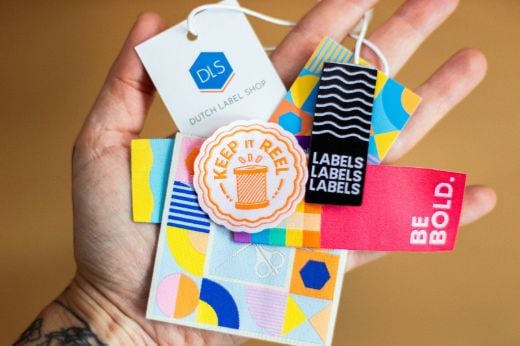 Private Label & White Label Custom Shoes
Give your business a PROFESSIONAL-LOOKING logo and equip your store with catchy product photos through us. Increase your brand reputation and let YOUR customers feel valued through thoughtful packaging and product presentation.
Dropshipping and Fulfillment
We deliver your products DIRECTLY to your customers anywhere in the world. YOU don't need to prepare your own storage room. YOU use our warehouse for free. You ALWAYS know where your products are, thanks to our 24/7 shipping updates.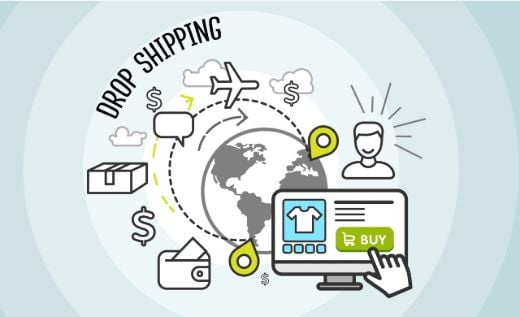 ---
Hear it from fellow Custom Shoe Wholesaler
It's only been less than a year since I started my shoe line. But I already have consistent customers locally and internationally. All of this wouldn't have been possible alone. So I give lots of thanks to LeeLine Sourcing's kind team.
– Tim, Texas
---
Source Your Custom Shoes and Make Big Money
We offer the best wholesale price and high quality custom shoes to help you boost your business.
---
Top 10 Custom Shoe Manufacturers
Welcome to our mega-cheat sheet for the best custom shoe manufacturers WORLDWIDE.
We know you have a lot to worry about as a business owner. But don't let finding reputable shoe suppliers be one of your problems. YOU finally have the ULTIMATE GUIDE in getting custom shoes that sell like pancakes.
Our procurement experts spent WEEKS compiling these TOP 10 custom shoe manufacturers. You can SAVE time and focus more on other crucial aspects of your business like marketing your shoes!
Keep reading. You won't regret it.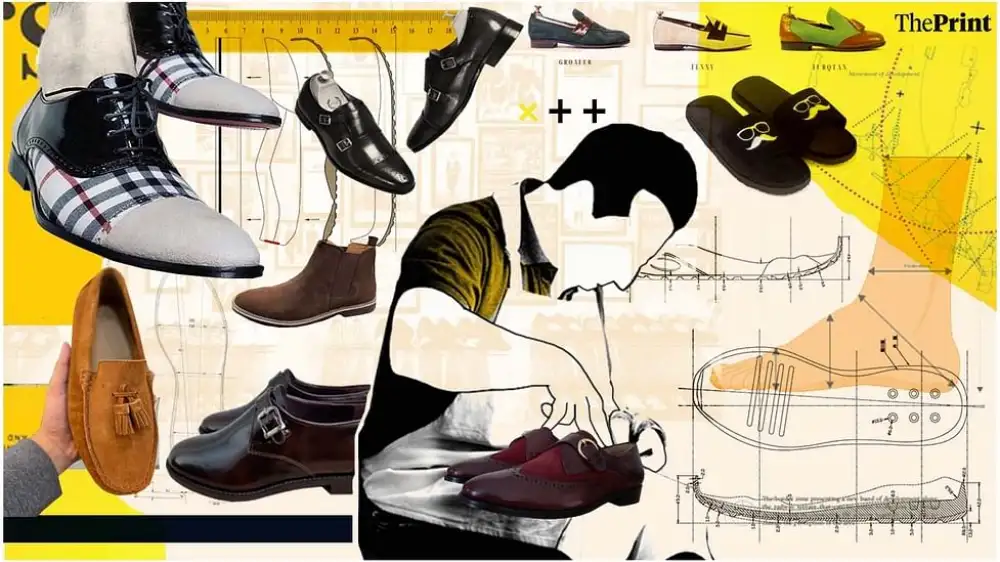 1. Alimao Global Group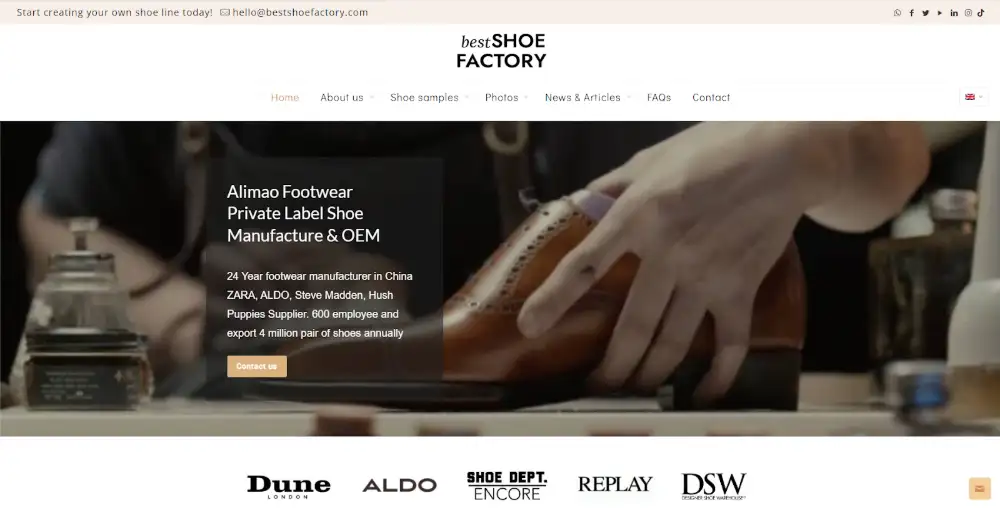 Let's start this list with a MANUFACTURING GIANT in the shoe industry.
Alimao Global Group has made shoes for TOP-SELLING brands like Zara and Aldo. YOU also have full access to their manufacturing process even as a small business owner.
Just send them the SHOE DESIGNS you want and the materials you prefer.
BEFORE you know it, your custom-made shoes will be in front of your door.
| | |
| --- | --- |
| Pros | Cons |
| Beginner-friendly company. Get to create your own shoes even without experience. | Sampling costs twice the production price. |
| Fast responses (within 12 hours). Always get your questions and concerns answered quickly. | It can take up to 2 weeks to craft each shoe design. |
| Low MOQ (for as low as ten pairs). Good manufacturer if you're on a budget. | There are no sales or discounts. |
Primary Products:
Leather Shoes
Casual Shoes
Hiking Shoes
Running Shoes
2. Marcusius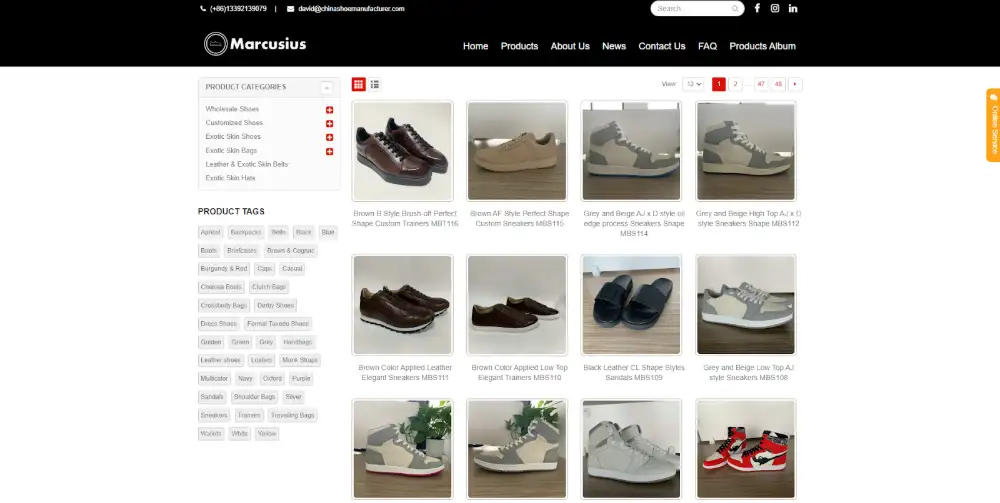 Welcome to the KINGDOM of authentic custom shoes. GET your custom alligator and CROCODILE high-quality shoes for a very LOW PRICE.
The best part? A very low Minimum Order Quantity is required. BUY from this website even if you're on a budget!
ONLY get the best materials available in the world while choosing from THOUSANDS of product categories your CUSTOMERS love. YOU also avail of this manufacturer's ODM service.
Start your OWN shoe line using Marcusius small batch production!
| | |
| --- | --- |
| Pros | Cons |
| Over 2000 styles are available. You always have diverse products for your customers. | 70% of the payment is required before delivery. |
| Authentic leather material is used. You don't have to worry about getting fake shoes. | No estimated shoe price on the website. |
| No MOQ is required on certain luxury shoe styles. | You can't contact the manufacturer on Sunday. |
Primary Products:
Women's Shoes
Men's Shoes
Casual Shoes
Sneakers
Leather Shoes
3. Shoe Zero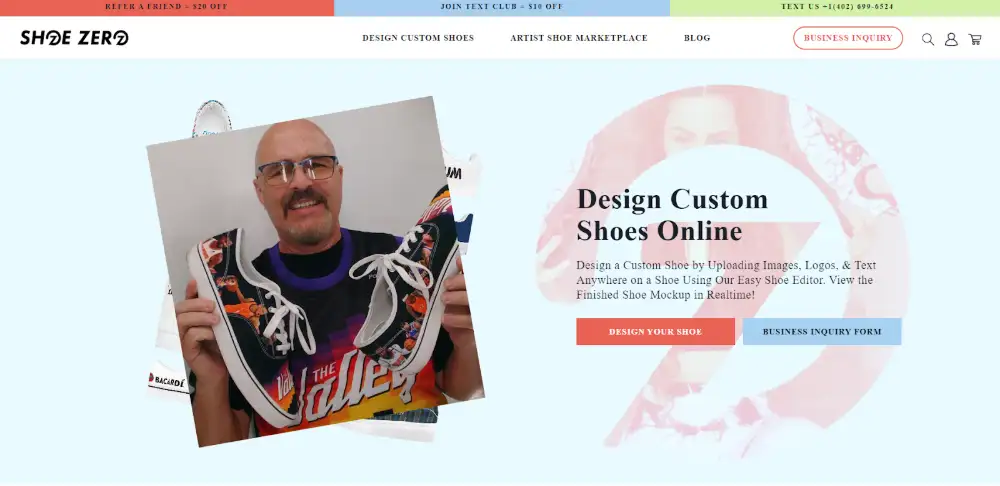 This private label shoe manufacturer is the HOUSE for THOUSANDS of custom shoes by business owners like YOU.
Shoe zero's factories MANUFACTURE the design and shape of footwear products YOU want. AND you receive your footwear at the door for the LOWEST PRICE.
CREATE various shoe styles your CUSTOMERS won't be able to resist. AND start selling your OWN line of shoes without breaking the bank!
| | |
| --- | --- |
| Pros | Cons |
| It only takes five days to craft a new shoe style. This means faster delivery for your business. | No return or refund policy. |
| The website includes video tutorials of the process. It's the best for first-time custom shoe sellers. | Discounts are only available if you allow the company to send you constant marketing messages. |
| The website has a built-in shoe design program. You can experiment with shoe designs as much as you want. | Shoes are on the expensive side (more than $100 per pair. |
Primary Products:
Hiking Shoes
Custom Shoes
Running Shoes
Boots
Loafers
4. Italian Shoe Factory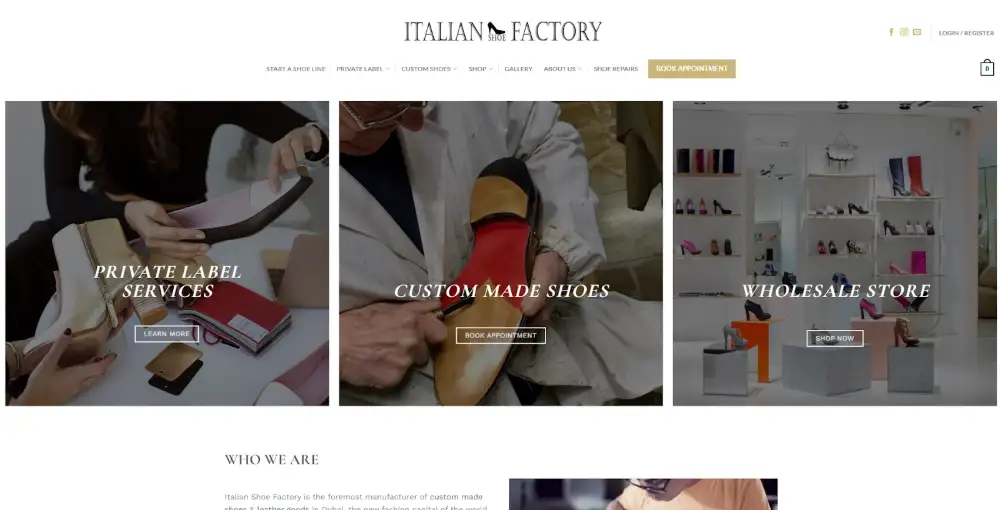 WELCOME to my favorite GOLDMINE of the highest-quality customized shoes.
This is the BIGGEST private labeling manufacturer representing ITALY. And it's easily ONE of the MOST popular and hottest shoe suppliers in the world.
Haven't you made customized shoes before? NO WORRIES.
This store has EVERYTHING you need to create your FIRST pair of custom shoes. Choose the materials you want. And start your own shoe line even WITHOUT EXPERIENCE.
| | |
| --- | --- |
| Pros | Cons |
| Packing and branding services are available. Save time from doing them yourself. | Each prototype can cost from $1000 to $3000. Very expensive compared to other manufacturers. |
| This manufacturer can easily be contacted. Always get your concerns answered QUICKLY. | Lead times can take up to 2 months. |
| No MOQ is required. Use this website to try out several shoe styles without breaking the bank. | Bulk orders don't get discounts. |
Primary Products:
Dress Shoes
Children's Shoes
Women's Shoes
Sports Shoes
Dress Shoes
5. IDRESE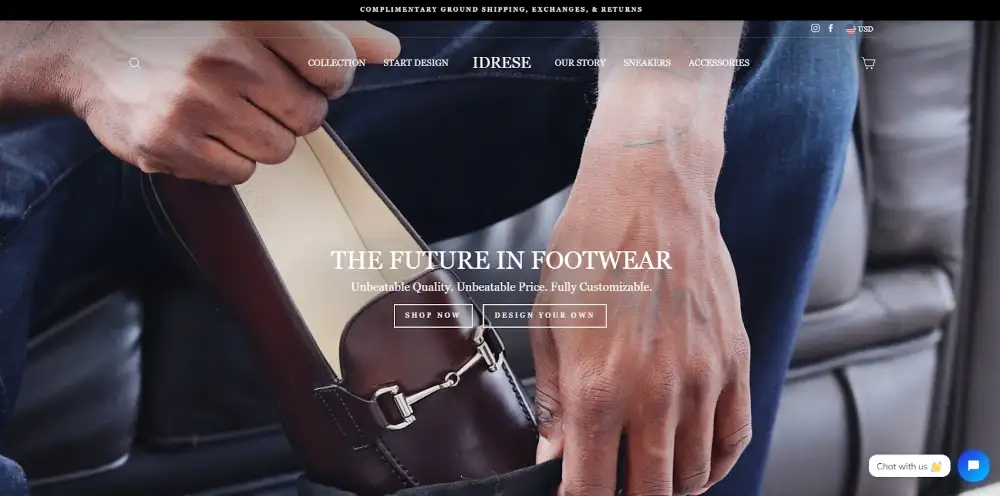 This private-label shoe manufacturer is one of the few suppliers offering FREE SHIPPING on all your orders. GET to SAVE more money and receive a HIGHER PROFIT margin thanks to your low overhead cost.
MANUFACTURE stunning shoes that push your brand ahead in the shoe industry. AND have the freedom to select the style, material, and packaging YOU want.
| | |
| --- | --- |
| Pros | Cons |
| Fast shipping time (1-3 days only). Get your shoes almost immediately after they've been crafted. | Long production time (almost one month). |
| Free shipping is available. You don't need to break the bank just to receive your shoes. | Limited shipping courier options (only DHL). |
| You can ask for a refund or size change. You don't shoulder the costs if there's a manufacturing mistake. | Expensive (more than $200) per pair of shoes. |
Primary Products:
Women's Shoes
Men's Shoes
Sneakers
Canvas Shoes
Running Shoes
6. Undandy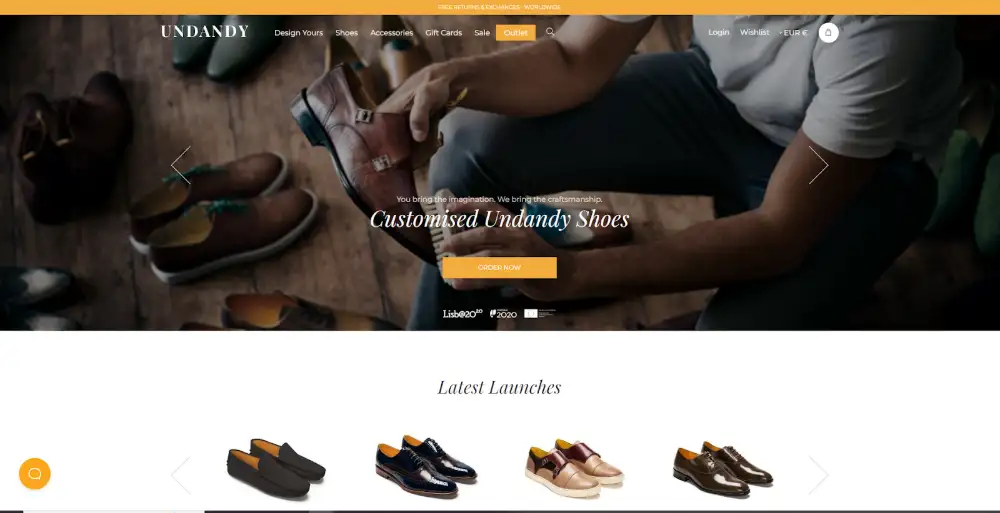 Undandy's PRIMARY PURPOSE is to bring your OWN SHOES from imagination to LIFE.
GET to design different types of footwear in LESS THAN AN HOUR through Undandy's intuitive built-in website tools. And access the top-shoe designs in the world you can use as reference.
GIVE LIFE to your own line of shoes in JUST MONTHS. And don't forget to include some footwear accessories for your CUSTOMERS along the way.
| | |
| --- | --- |
| Pros | Cons |
| Shoe care products are available. Offer these to your customers to show that you care. | Pair of shoes can be expensive (more than $300). |
| Free returns and exchange policy worldwide. Only settle with the high-quality shoes your business deserves. | Long processing time (up to 6 weeks). |
| High-quality shoe designing template. Enjoy the process of bringing your shoes from imagination to an actual model. | No discounts for bulk orders. |
Primary Products:
Running Shoes
Children's Shoes
Sports Shoes
Leather Shoes
Casual Shoes
7. Allen Edmonds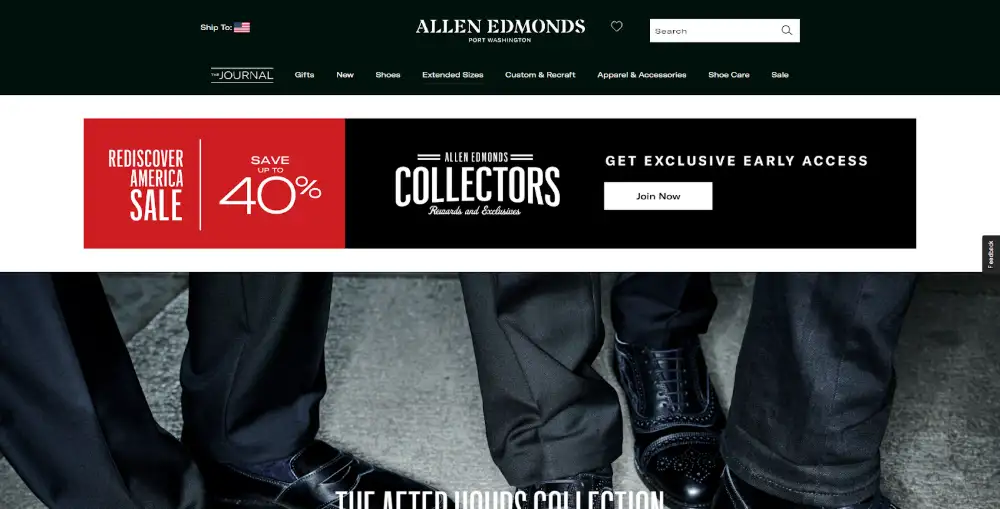 ALLEN EDMONDS lets YOU choose from 7 different types of shoe styles for your store.
BRING the pair of footwear in your dreams to reality with several screen taps.
And SHOWCASE your customized shoes to the world for a very low price.
Allen Edmonds top-tier custom shoes can mesmerize both men and women. GET your first sample from this manufacturer and NEVER worry about finding the best custom shoe supplier EVER AGAIN.
| | |
| --- | --- |
| Pros | Cons |
| Made in the USA. Get to deliver your shoes to your customers faster. | Limited designs (mainly focused on men's shoes). |
| A large variety of sizes. Cater to all types of customers you may have. | Expensive pair of shoes (up to $400). |
| Waterproof shoes are available. Your customers will appreciate the quality of your product. | No casual shoes or sneakers are available. Most are for formal uses. |
Primary products:
Boots
Running Shoes
Children's Shoes
Casual Shoes
Sports Shoes
Canvas Shoes
8. HYD SHOES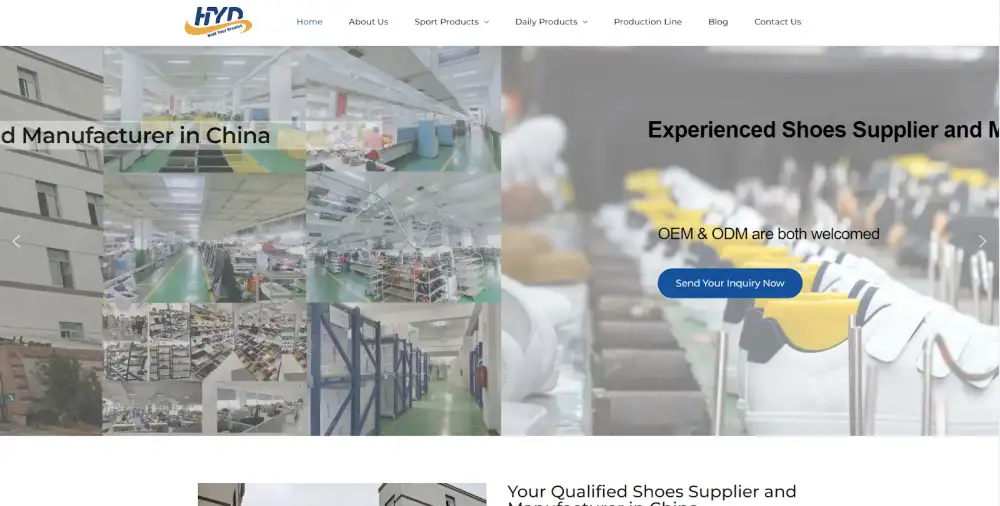 HYD SHOES has been operating since 2008. And this store has provided THOUSANDS of custom and WHOLESALE shoes to hundreds of businesses around the world.
MOST agents working in this company have over 5 years of experience. Rest assured that you get SHOES with the HIGHEST quality and durability for an UNMATCHED price.
But there's one downside. YOu can only get a sample if you confirm your order of more than 12 pairs.
| | |
| --- | --- |
| Pros | Cons |
| It provides certificates you can use to prove that your shoes are legitimate. Get to have an easier time processing your business. | High MOQ required (120 pairs per design). |
| You can add your logo to your shoes. Your customers immediately recognize your product. | Delivery can take up to 20 days. |
| Sandals and heels are available. Draw more women customers to your business. | Conflicting time zones with the support team. |
Primary Products:
Running Shoes
Women's Shoes
Sneakers
Casual Shoes
9. Global Sources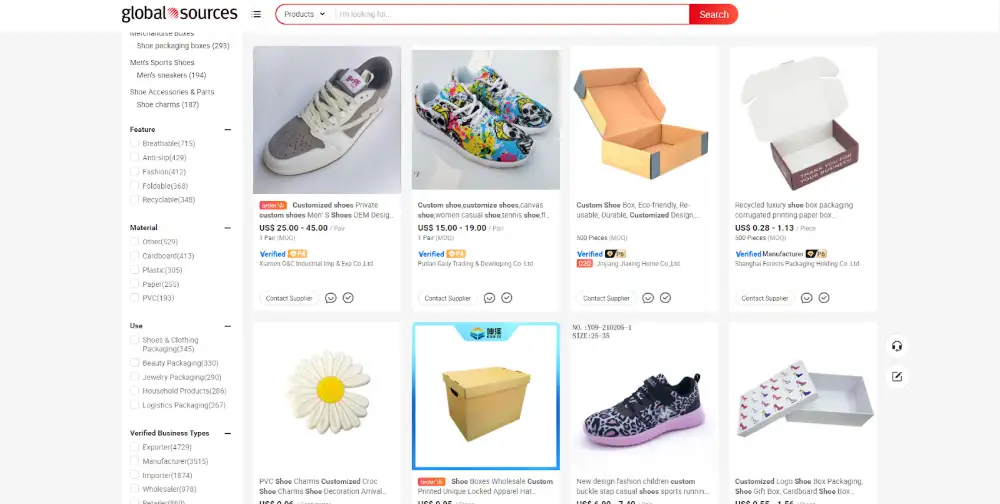 READY to start your shoe line in JUST MONTHS?
GLOBAL SOURCES got your back. This manufacturer is one of the BIGGEST wholesale stores in China. And it's one of the EASIEST WEBSITE to navigate.
TALK with direct suppliers with just one tap. And produce HUNDREDS of custom shoes even without previous experience.
| | |
| --- | --- |
| Pros | Cons |
| Affordable prices. You have the chance to double your profit. | Most sellers require a high MOQ (up to 2000 pairs). |
| Many suppliers are available. You can choose the manufacturer that gives you high-quality shoes for the lowest prices. | You may run into scammers or fake suppliers. |
| You can filter to see only the products you want. Save time for other important aspects of your business. | It's hard to return products to the manufacturer. |
Primary Products:
Sports Shoes
Casual Shoes
Leather Shoes
Hiking Shoes
Custom Shoes
Running Shoes
10. Alibaba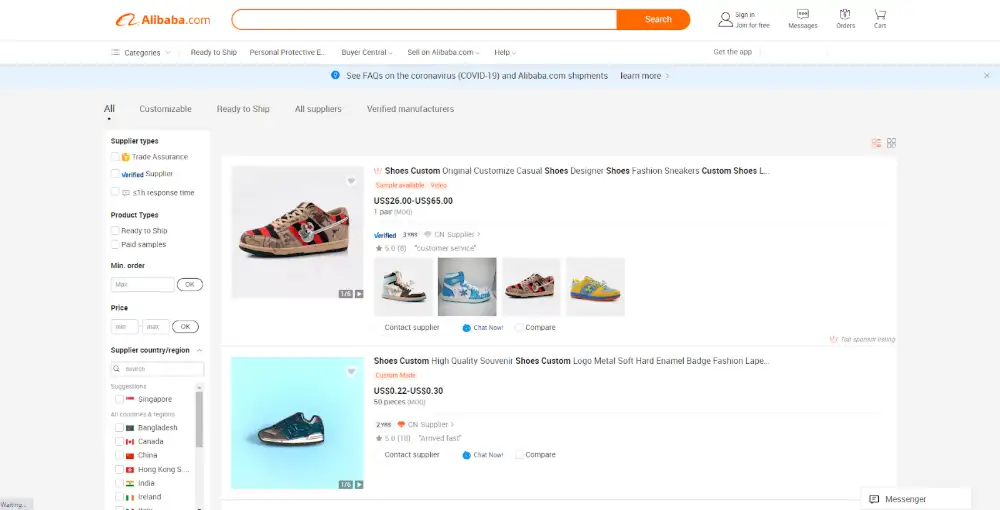 Last but never least, let's WELCOME the KING of all wholesale products: Alibaba.
This manufacturer has THOUSANDS of custom shoe suppliers YOU can reach anytime. And they all offer the LOWEST prices for the BEST footwear designs.
Our favorite aspect? MANY suppliers don't require an MOQ.
No need to risk a lot of money. SOURCE SAFELY. EARN consistently!
| | |
| --- | --- |
| Pros | Cons |
| Get the most affordable custom shoes worldwide. Earn more profit this way. | Shipping takes up to one month. |
| Lots of suppliers to choose from. They'll all compete to give you the LOWEST possible prices. | The quality of custom shoes varies depending on the seller. |
| Most manufacturers require no MOQ. Best choice if you're on a budget. | There is a language barrier between you and the supplier. |
Primary Products:
Footwear for Women
Wholesale Custom Shoes
Running Shoes
Children's Shoes
How do you start a custom shoe brand?
Step 1: Finalize your store's concept
Think of your target market. And decide what custom shoes you want to sell to your customers. At this stage, you must also come up with a business name and a logo that make people interested in your store.
Step 2: Get a business license
Prepare these documents if you want your store to be your MAIN source of income:
Seller's Permit.
Business Operation License.
Employer Identification Number.
Step 3: Find trusted custom shoe suppliers
The BEST way to increase your profits and get BIG DISCOUNTS is to order from international manufacturers. Their products are MUCH cheaper. And buying in bulk is much easier this way.
Start at the 10 manufacturers I listed above to EASILY find the best source of custom shoes.
Step 4: Start selling
It's time for the EXCITING part of starting a business. YOU START SELLING.
If you're selling internationally, ensure that you PACK your shoes with maximum protection. This way, your customers receive your product in its BEST condition.
YOU should also ship your products to your customers right away. Don't make them wait for too long, so YOU keep them coming back.
Looking for the Best China Sourcing Agent?
Leeline Sourcing helps you find factories, get competitive prices, follow up production, ensure quality and deliver products to the door.
FAQs about Custom Shoe Manufacturers
Can I buy private label shoes?
Yes. In fact, private labeling is one of the cheapest ways to create your shoe line. Contact LeeLineSourcing if you want to know the best private-label manufacturers worldwide. 
How much does it cost to get custom shoes made?
Getting one pair of custom shoes made costs $40 to $300. The exact price depends on your manufacturer and the number of pairs you order. 
Which country is best for importing shoes?
China is the best country to import shoes from. It has a lot of wholesale factories. And you buy bulk custom shoes for a very low price.
How to promote your shoes?
You promote your shoes on social media and locally. Either way, you need high-quality product photos because they showcase your shoes' beauty in just seconds.
What's Next
Creating your own shoe designs is intimidating at first. But with the right suppliers, YOU get winning pairs of shoes in just months. Use the ten manufacturers we mentioned to your advantage. And trust us, your business will SUCCEED.
If you need help reaching custom shoe manufacturers directly, contact us anytime. Our agents are ALWAYS happy to help.
Do you want a successful import business?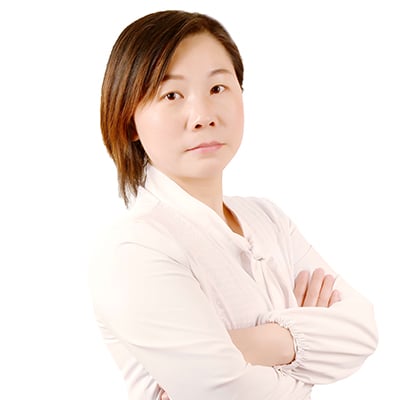 Hey, I'm Sharline, co-founder of LeelineSourcing. We've helped 2000+ customers import from China.
Do you want a better price on product or shipping?
We are sorry that this post was not useful for you!
Let us improve this post!
Tell us how we can improve this post?