China Shoe Manufacturers
LeelineSourcing can find a mass supply of durable and long-lasting shoe manufacturers. With our quality sourcing, you receive exceptional quality shoes on time. 50% off shipping gives you a chance to save more and get a great deal.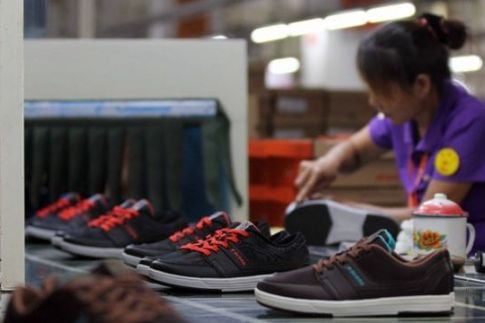 Top 1 Sourcing company in China
With 10 years of experience in china sourcing business
No Risk Free Sourcing No Hidden Fee
You can get Free detailed product quote before order
Trusted by over 2000 Customers
Leeline is your trusted sourcing agent partner in china
Wholesale Best China Shoes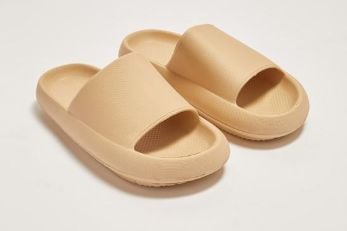 Wholesale Slippers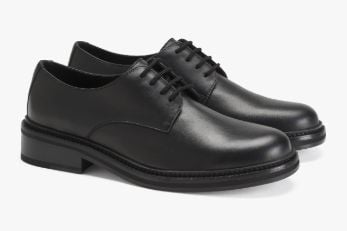 Wholesale Leather Shoes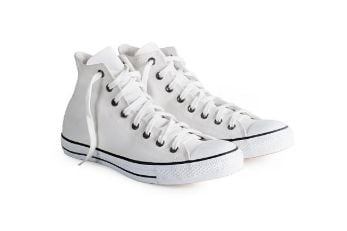 Wholesale Canvas Shoes
---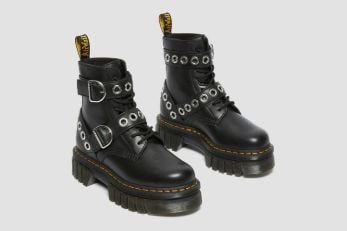 Wholesale Boots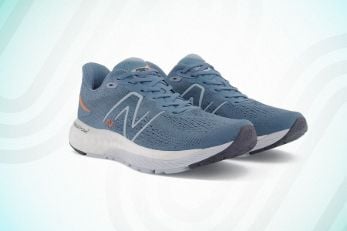 Wholesale Running Shoes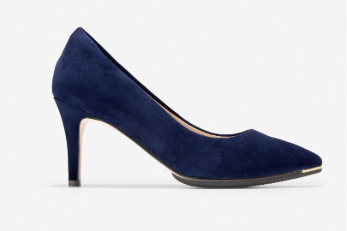 Wholesale High Heel
---
Our China Shoes Services Include: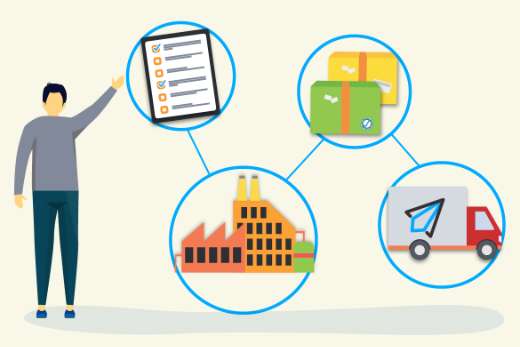 Sourcing Shoe Suppliers
Through LeelineSourcing, you can negotiate full prices for your shoe sourcing and gain a perfect size manufacturing advantage. There would be no hidden fee and an agent who will get you a quick response from the factory in 2 days. Throughout the entire process, you can stay within your budget.
Shoes Quality Control
Your shoe quality will be perfectly inspected from sole to upper framework. As a first step, tests will be conducted to ensure that the shoes have not been damaged or worn down. After that, their durability will be evaluated to ensure they can work for an extended period.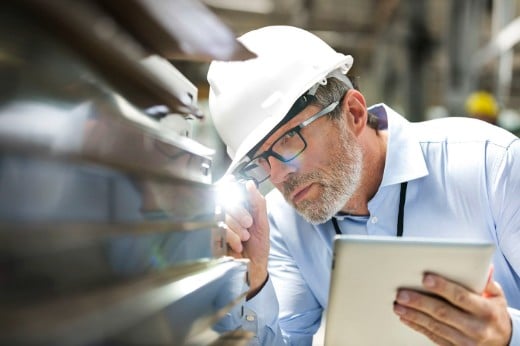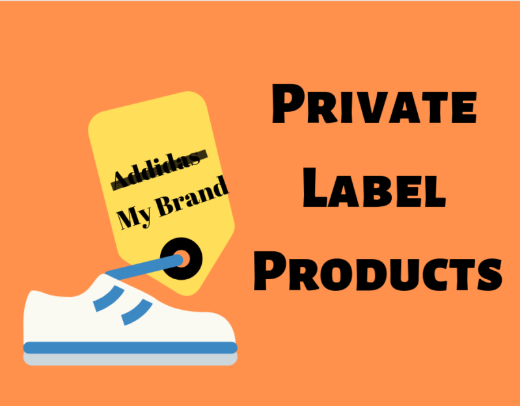 Private Label & White Label Shoes
You will have your brand logos printed on your shoes with us. In addition, they will be packed in sturdy and elegantly designed boxes to make unboxing a memorable moment for your customers. That's how your brand will get recognition and be able to get loyal customers.
Dropshipping and Fulfillment
Through leelineSourcing, you can successfully dropship your shoe brand. Our team will take all the precautions to provide your customers with exact sizes. Moreover, high turnaround time and low-budget services are plus points here that you must take advantage of.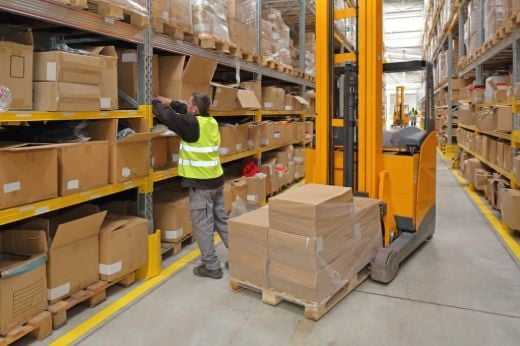 ---
Hear it from fellow Shoes Wholesaler
LeelineSourcing is managing my whole shoe business while I focus on marketing. They are effectively managing my inventory and solving customer queries. I am always grateful for their hassle-free services and 24/7 business updates.
– Raina, USA
---
Source Your China Shoes and Make Big Money
We offer the best wholesale price and high quality shoes to help you boost your business.
---
China Shoes Factory: Everything You Need to Know
China is known as the world's largest manufacturer when it comes to the footwear industry.
For many decades, China has been known to manufacture and supply products to different countries worldwide.
With the worldwide changing fashion trends, the demand for footwear is increasing day by day.
If you dig deeper into the market needs, you will find that the footwear and shoe market is considered as the second most important segment in the fashion industry after Apparel and clothing.
Shoes companies now heavily rely on Chinese shoes factories. The workforce in China is very cheap, it allows the shoe companies to manufacture their own shoe line at a very low cost and sell them in the markets with good profit.
Keeping this in mind, many renowned shoe companies from all over the world have moved their manufacturing to China.
So, now you can understand how big the china shoes factory and footwear industry actually is. They have all the latest technology and equipment which is needed to meet the industry standards worldwide.
So, if you are planning to import footwear for your business so that you can sell them in your country and make a profit, China is the best place for you.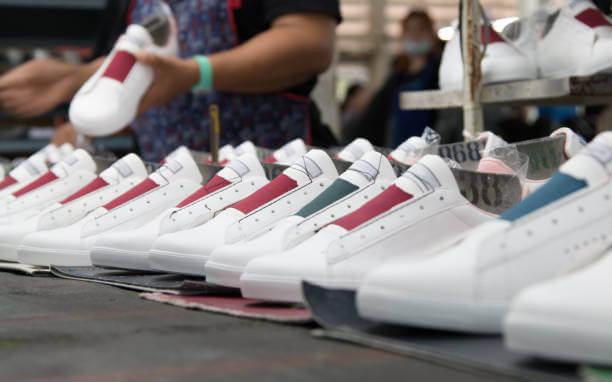 Where Are the Main Shoes Manufacturers in China?
We have created a list of some areas where you can find main shoe manufacturers in China. These areas include Wenzhou, JinJiang, Dongguan, and Chengdu.
All these areas are known to have plenty of shoe factories that manufacture different types of shoes line.
Guangdong (mainly in Dongguan)
Dongguan is a city located in Guangdong province. There are almost 1500 shoe factories in this area that produce 65% of total shoes that are manufactured in China.
A fair is organized annually here which is named as the Canton Fair. In this fair, 15,000 visitors and merchants come from all over the world.
Fujian (mainly in Quanzhou)
Quanzhou is a city in Fujian province of China. It is most popular for its cutting edge technology and the latest manufacturing methods that they use in their shoe factories.
It is also known as the shoe capital of China. Some most notable footwear brands like X-step, Anta, 361, Ekre, etc are headquartered here.
Zhejiang (mainly in Wenzhou)
Wenzhou is located in Zhejiang province and it is known to have more than 3000 shoe factories. They are majorly fulfilling the domestic needs of footwear.
Wenzhou is located on the west side of China. It is a less populated area and mostly ladies' footwear manufacturing factories are located here.
Sichuan (mainly in Chengdu)
Chengdu is a city in Sichuan province and You can find all kinds of Wholesale Fashion Women shoes, slippers, Ladies Shoes, Diamonds, Straps Flat sandals, Leather shoes and much more. The footwear manufacturer factories that are situated in this also target the women's shoes designs specifically.
Suggested reading:How to Buy and Wholesale Shoes from China: A Complete Guide
Looking for shoes suppliers but not sure if they are reliable?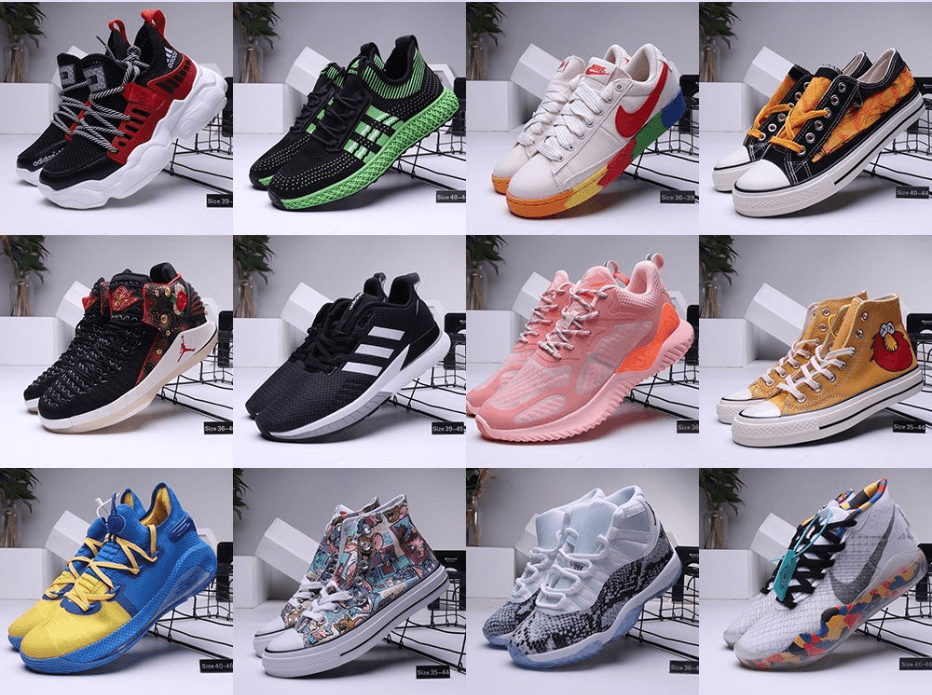 Top 10 Leading Shoes Brands in China
As discussed earlier, China holds a major share in the world's shoe manufacturing industry. Although the competition is growing worldwide the Chinese Shoe manufacturing industry has been stable for quite a while and we are seeing continuous improvement in this industry.
Chinese shoes are high in demand not only internationally, but at the domestic level also. We have prepared a list of the top 10 shoe manufacturing companies in China that are leading the industry right now.
Do you know the first shoe supplier I tried? It is the Belle International holdings. Their product QUALITY is awesome. Moreover, stylish design makes the GOOD for your business.
Having nearly 25% of the market share, Belle is the larger women's shoe brand in China. It was established in 1991 in  Shenzhen, Guangdong.
Belle has been doing business on both local and international levels. It is known to produce stylish, elegant, and easy to mix footwear products with fashion accessories.
Belle is also the owner of several other shoe brands in China like Staccato, Joy & Peace, Millie's, Jipi Japa, etc. It is also known to distribute footwear under licensed brands like Bata, Hushpuppies, Caterpillar, and Fitflop, etc.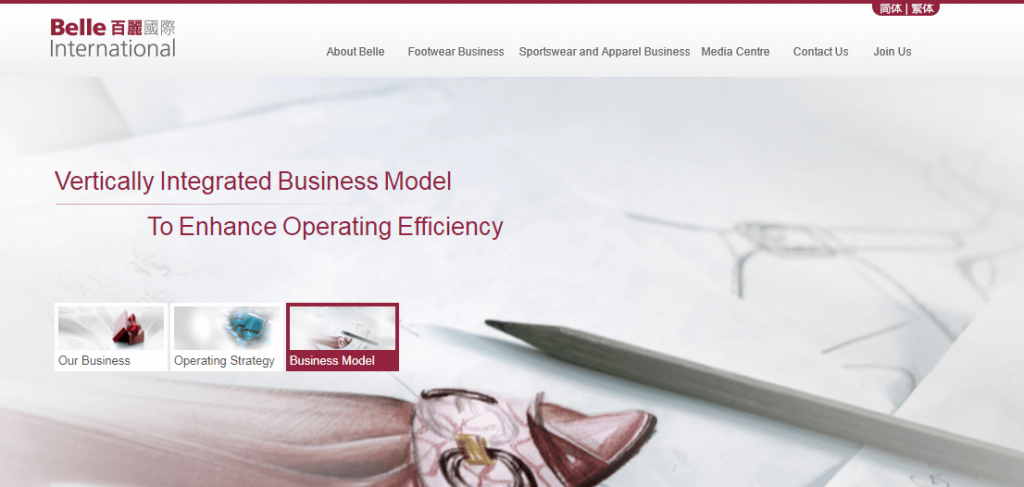 2. Daphne International Holdings Limited
Daphne International Holdings is an Hong-Kong based company. It is also known as one of the largest shoes manufacturers of China. This company has many segments through which it operates.
They produce shoes, shoe boxes, and many other fashion accessories. They are also known for their e-commerce business that they operate through their subsidies.
The company is running its businesses in different areas of the world like China, Asia, North America, and Europe.
3. Red Dragonfly
Red Dragonfly Footwear Co. Ltd is known to be the leading footwear companies in China. Their main business is focused on manufacturing and sealing leather shoes under the brand name of Red Dragonfly.
Their LEATHER shoes are very DURABLE. Work for years. I have tested the QUALITY with the help of LEELINE SOURCING. Quality is NEXT-LEVEL. It is a green signal for me.
As one of the largest leather shoe manufacturers of China, they produce footwear for adults, men, women, children. They are also known to produce other accessories like leather handbags, wallets, leather belts, and much more.
Headquatered in Hong Kong, Yue Yuen Industrial Holdings is known to be the world's largest casual and athletic footwear manufacturer in the world. It is also famous for its largest retail network of footwear retailers all over the China.
They are also well-recongized in the global market for manufacturing original equipment and original shoes designs for different international shoe brands such as Adidas, Reebok, Nike, New Balance, And Timerland, etc.
Yue Yuen Holdings produces many famous footwear products and it is known to sustain its place as a key influences among the footwear manufacturing industry of China for several upcoming years.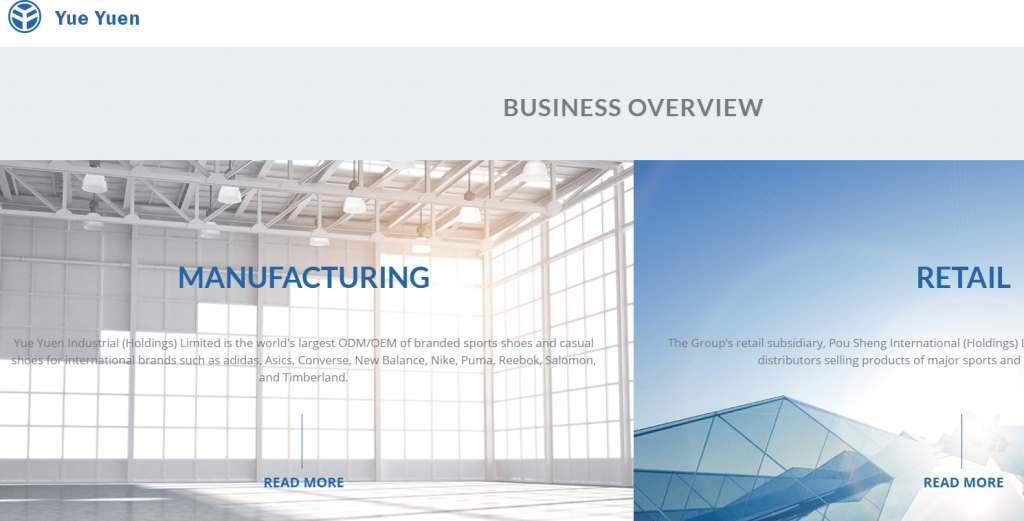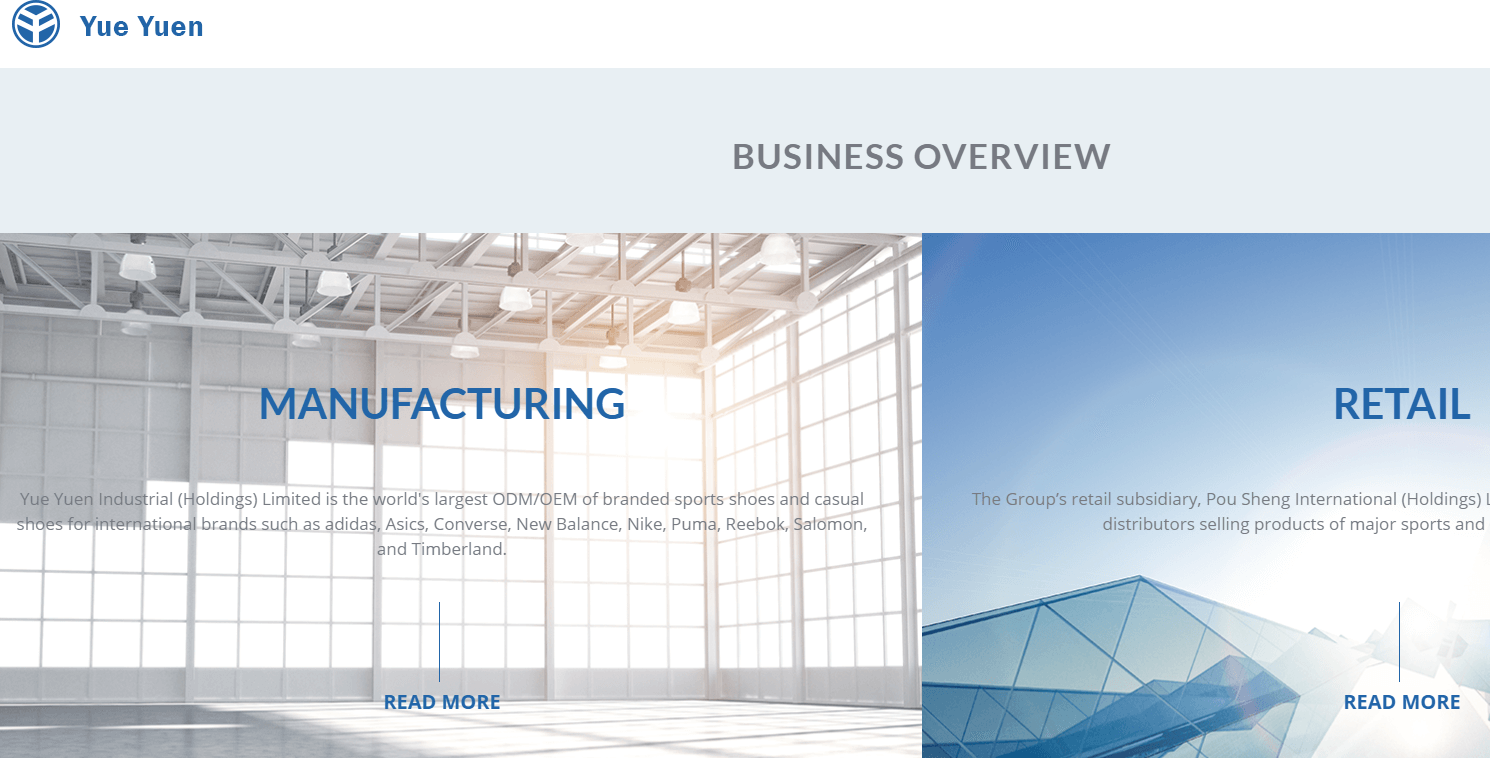 5. Zhejiang Aokang Shoes Co. Ltd.
Zhejiang Aokang Shoes Co. Ltd was founded in 1988 and it is headquarter in Wenzhou, Zhejiang. It is also one of the leading leather shoe manufacturers of China operating locally and internationally.
They are known to produce pedometer and comfortable shoes under their own shoe line names of Aokang, Kanglong, Redess, Meirie, And Valleverd, etc. There are around shops and brands in China where they sell their products.
6. Spider King
If you talk about the upscale leather shoes, then Spider King is one of the leading shoe manufacturers in China. It is also situated in Wenzhou, Zhejiang.
The speciality of this company is to manufacturer leather shoes, casual shoes, stylish high heals, and much more.
There are around 2000 manufacturers and distributors that form the sales network of this company all over the world. It is also one of those companies that has  IS09002 international quality system certification.
Their Certified products urged me to make the FIRST PURCHASE. And it was the best purchase I have ever made. PRODUCT INTEGRITY is great. Diversity of suppliers get you elegant designs.
Anta was established in 1994. If you talk about sports footwear, Anta Sports Products Limited is leading the market and products the best sports footwear products in China.
Their main business is built around manufacturing, designing, developing, and marketing the sports footwear products under their own brand name Anta.
Anta sports is also a popular sponsor for many sports teams and players like Klay Thompson, Rajon Rondo, Kevin Garnett, Chandler Parsons, from the NBA and Filipino boxing legend Manny Pacquiao.
8. Yearcon
Yearcon was founded in 1992. It is an award winning and one of the most popular shoe companies in China. Their main business in focused on designing, developing, manufacturing, and selling shoes.
It operations across China with 6000 employees working in its 35 regional sales centers across the country. Also there are 3000, franchise stores that they own.
9. Li-Ning
Do you want SPORTS shoes? Li-Ning is the brand I consider. Not only the QUALITY is premium but also the pricing. You can make higher profits. They have some quality stuff too.
It was founded in 1989 by a famous Chinese gymnast Li Ning. It is the largest athletic footwear brand company in China. It specilizes in providing sporting goods like footwear, apparel, accessories, and equipment. It operates under its own brand of shoe line name Li-Ning.
Sports shoes are the most famous product of this company which has made it one of the leading shoe manufacturers of China. It also has a well-established and well-organized supply chain management system and shoe designer all across the country.
Camel is a very popular shoe brand in China. It is owned by Camel Apparel Ltd which is its mother company based in Guangzhou, Guang Dong.
Camel has its shoe designer, and is known for the designing, distribution, manufacturing, and retail of casual shoes, outdoor shoes, work boots and leather shoes. It is also the best selling shoe brand in many ecommerce stores of China.
I have worked with them for a YEAR. Their DESIGNERS are creative and propose me top-notch design before they implement them. I make higher sales with them.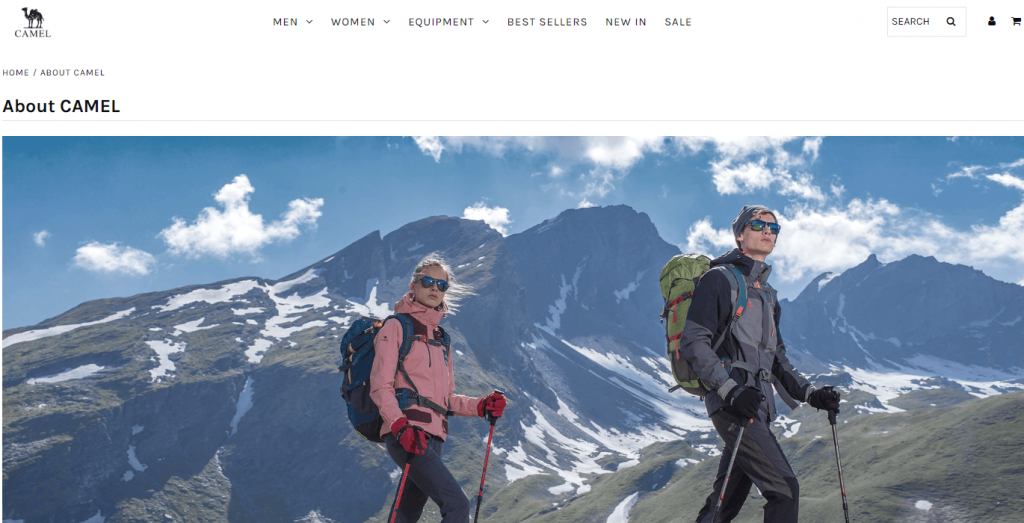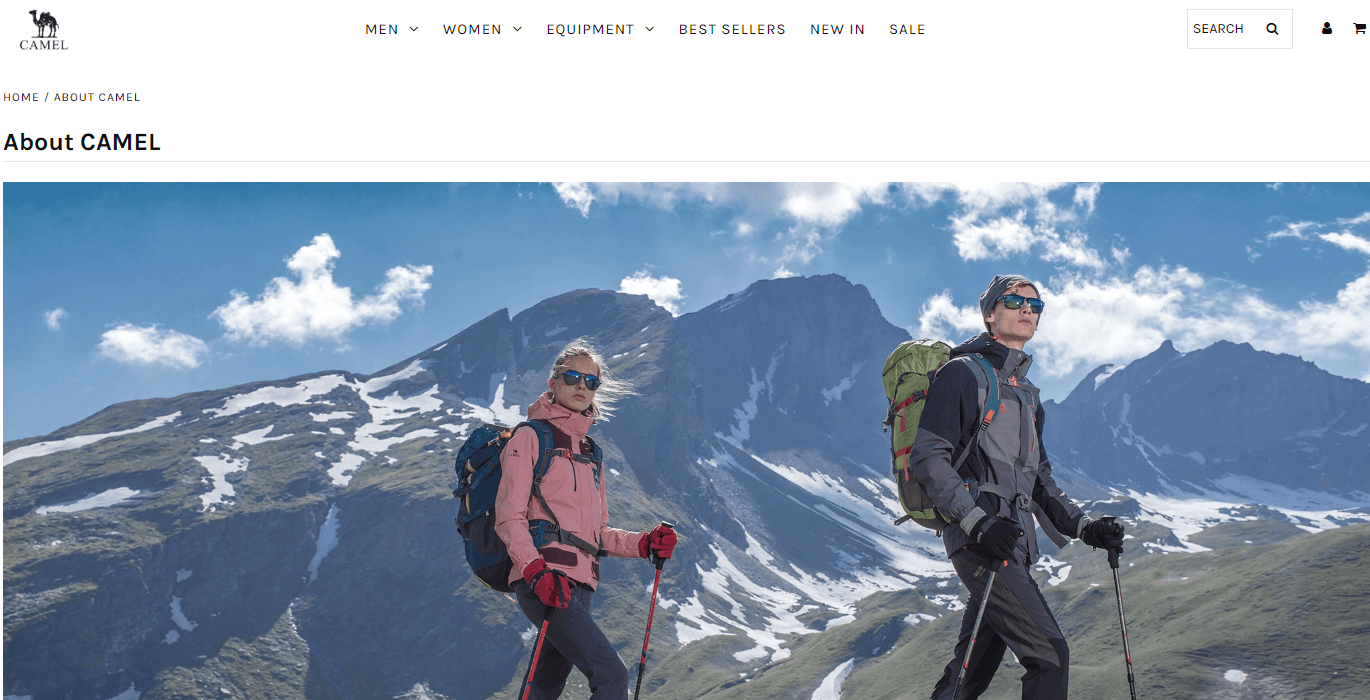 SAFE + EASY Importing shoes from China
We do the hard work in China, so you don't have to: Product sourcing, quality control, shipping, and more.
List of Top Shoe Factory in China for Wholesale Needs
If you want to start your own shoe line business in your country and want to import shoes from China, then you have to find a wholesale supplier from China.
Not everyone might be able to visit China to see the factories personally and meet with them face to face to close a deal.
The last option that you have is to look for the Chinese manufacturers online and talk to them so that you can start doing business with them.
To help you in all this process, we have listed some best shoe manufacturing companies to which you can outsource your products.
China Shoe Factory
RangeCover is a customized shoe factory in China that produces a rich variety of styles. Their main products are sneakers, running shoes for men and women, hiking boots, sports shoes, dress shoes and much more.
The minimum order quantity is around 200 pairs per order and they provide you with a professional free design pattern. Due to their huge production capabilities, you can expect a lot from them.
At first, I asked for a SAMPLE before I could move forward with them. Their FREE DESIGNS won my heart. Such unique designs win my POTENTIAL CUSTOMERS and keep my profits higher.
They undergo a quality control inspection mechanism to ensure that they produce only good quality products. They also provide quality assurance guarantee of 180 days.
You can easily find them online on Alibaba, and commude using trade assurance.
AMC shoes have 16 years of experience in designing, manufacturing, and selling kids and women shoes.
Their kids and women's shoes have a WIDE COLLECTION. I have checked their products and appreciate the tons of designs available out there. It becomes very EASY to start with some extraordinary designs.
OEM and ODM customization of shoes are their highlighted specialities. If you want to start your own shoe brand or business then you can contact them for custom shoe manufacturing.
Aldo, Zara, Michael Kors, Bebe, and Guess are some of their prestigious clients. Their own shoes line are known for their quality and in-depth detailing which makes them stand out when compared with other brands.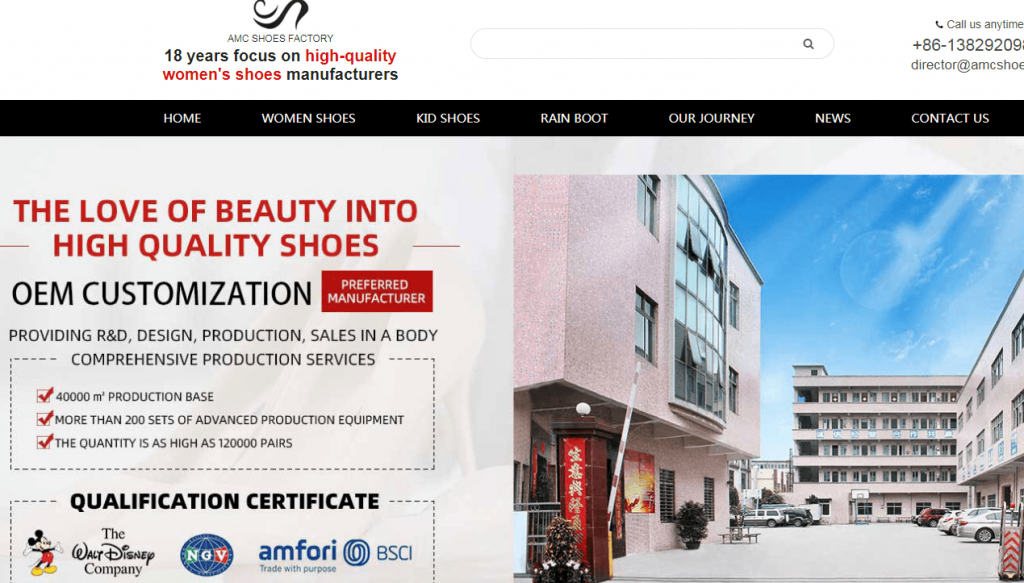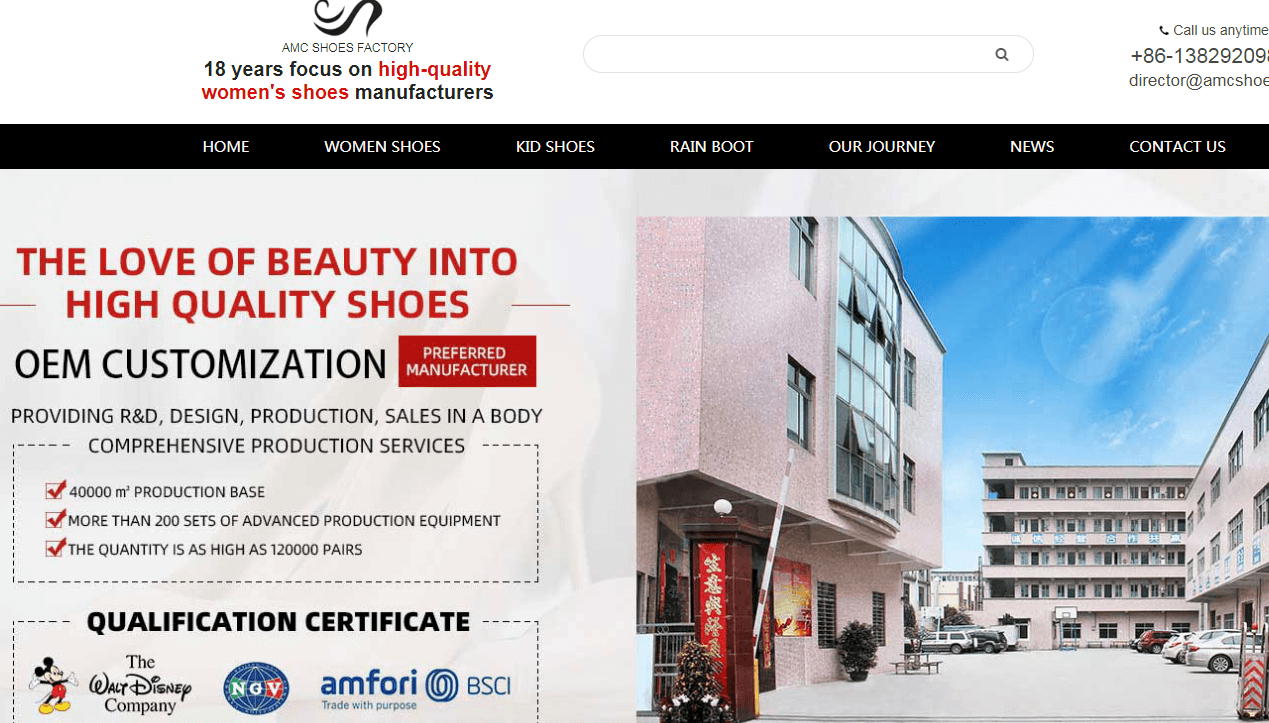 OLICOM Shoes
Established in 1997, Olicom shoes are known to produce shoes of different categories like Hiking boots, Sports Shoes, Running Shoes, Woven Shoes, Casual Shoes, Injection Shoes, and much more. They also produce sandals, slippers, skateboard shoes, flippers, and flip flops, etc.
They have an annual turnover of around 10 Million USD. You can easily find them on Alibaba, global sources, and tradekey. They are most popular supplier on these b2b e-commerce platforms.
Saiqi Sports
Established in 1992, Saiqi sports is known to be the world class producer of sports shoes, sports wear, and other accessories.
They have a professional product development team with huge production units. They make more than 5 million sports shoes and more than 10 million sportswears every year.
Saiqi Sports is an award winning manufacturer. They have been awarded "China Famous Brand" and is a licensed company.
Some of their prestigious clients include Walt Disney, Skechers, Fila, and much more. They export shoes all over the world including Europe, South East Asia, and the United States of America.
HangZhou Jason Trading is a well known footwear company. They are specialized in producing various shoes line like sandals, boots, slippers, dress shoes and flat shoes.
They mainly target the top 3 markets of the world including Western Europe, Middle East, and South Africa. They have been praised by several foreign merchants because of their good will of doing serious footwear business. With every year they are winning new customers and their sales volume is increasing day by day.
Last week my friend recommended me to try the products of HangZhou Jason Trading. Today I thanked him because of PREMIUM STUFF and excellent variety of products.
Suggested reading:How to Buying From Alibaba : Ultimate Guide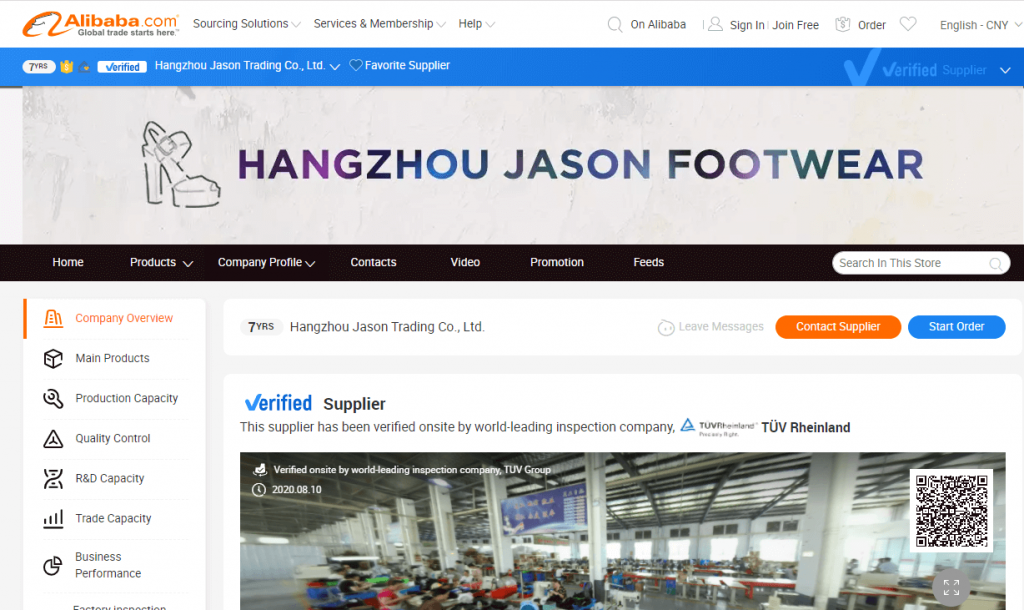 Xiamen Biyate Trading
Xiamen Biyate Trading is a shoe manufacturing factory in China which was established in 2006 in Fujian Region.
They are known to produce unique and diverse footwear. Some of their famous products include led shoes, Umbrella shoes, Rain Boots, Sandals, Canvas Shoes, Clogs, and slippers, etc.
You can easily reach out to them on Alibaba and make a deal with them. The only thing that is not good about them is that their minimum order quantity is too high.
For most of the products the minimum order quantity could be 500 to 1000 pairs per order which is not affordable by businesses that are just starting up.
What are the best online shoe sites in China?
Are you planning to wholesale and buy cheap shoes from China for men, women, and kids? If yes, then you might be looking for a chinese wholesaler as they are really cheap and you can make good profits by doing business with them.
Finding a reliable Chinese wholesaler or manufacturer is the real challenge and most people find it very difficult.
If you are an individual looking to import your own shoes line from china or you are a retail and want to get your products manufactured in China, We have enlisted some websites on which you can easily find chinese manufacturers and wholesale suppliers of shoes.
You can easily contact wholesales on these websites and close a deal with them online.
I have known Alibaba for years. I have even tried to search for hundreds of suppliers. For the shoe niche, non websites are better than Alibaba. It is because of lower prices and easy TRADES.
Alibaba.com is a very popular website among the retailers worldwide. When it comes to the shoe industry, you can easily find plenty of manufacturers and suppliers on this website.
With a variety of shoes, and thousands of other accessories listed for sale on the website, it is a one stop shop for all kinds of shoes.
The company is based in Hangzhou, China and has suppliers from all over the country registered on their website.
If you want to place an order on Alibaba, then you have to create an account on the website. You can also visit and explore their website and products without creating an account.
This website sells a plenty of products so to find shoes on this website, you have to go on the categories section on the left side of the page and find "Shoes and Accessories" from there.
You will find shoes from different suppliers at different rates. The rate of shoes depends upon the supplier and MOQ.
But if you compare the prices with other countries in the world, you will find that shoes on Alibaba.com are pretty cheap.
If you are an individual buyer then Aliexpress is a great platform for you. There are many deals at aliexpress website. You will find plenty of sellers that are willing to sell their products individually at low prices.
You can visit Aliexpress.com to check out different products. You have to find the shoes category on the website where different sellers have listed their products.
You can also make a custom search on a website by typing keywords like men shoes, or women shoes in the search bar.
To make things easier for you, you can download Aliexpress mobile application by using which you can make all the transactions by using your mobile phone from anywhere in the world.
You can find a huge variety of shoes on Yiwugou. There are around 210,000 suppliers and 70,000 physical stores where 1.7 million products are listed for sale.
Such a WIDE variety of suppliers helped me choose my favorite supplier. I sorted out the top 5 suppliers. Got the quotes. And settled on the lower rates.
The website also displays the location of sellers from where they are operating. You can easily get in touch with the sellers using this website and provide them with the specific description of items that you are looking for.
If sellers are able to fulfull your requirements they will give you a suitable quote and if you agree with the prices, you can proceed with an order.
It is a very simple process in which you can communicate with sellers and get your desired products delivered at your doorstep within no time.
Suggested reading:How To Buy Direct From China: A Complete Guide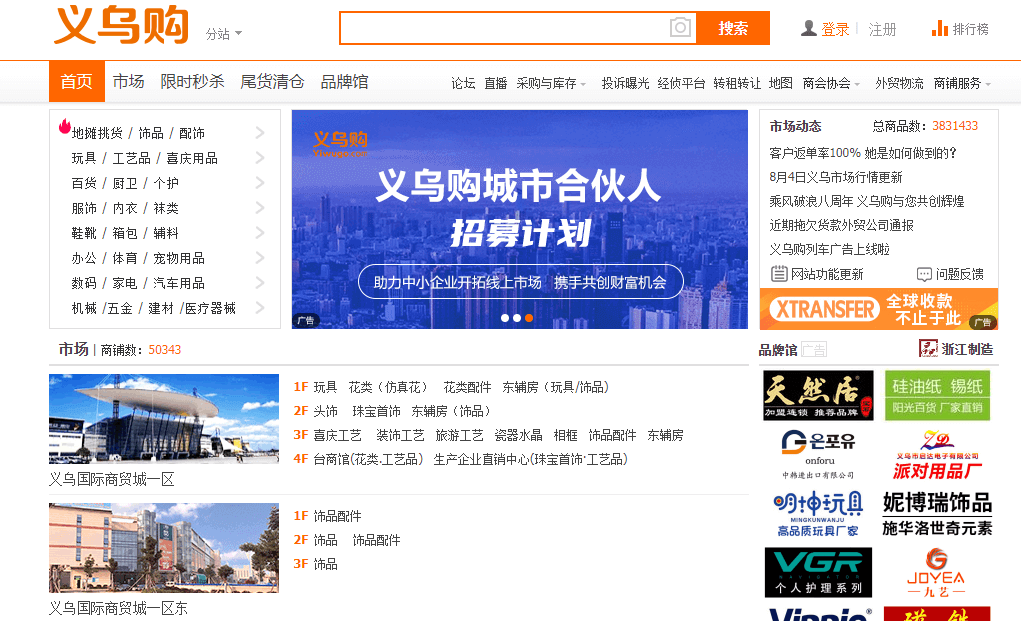 4. Made-in-China
If you are an international buyer looking for a chinese supplier then MadeinChina.com is the perfect website for you. It helps you to connect with chinese suppliers.
There are plenty of options on this site for retailers that are looking for Chinese shoe factory suppliers. If you are an individual, you can also find a great deal of options here.
The min order filter on this website helps you to filter only those suppliers that suit your needs. You can also download their app for better user experience.
The best thing about this website is that, if you are a retailer and you want to meet with the supplier, all you have to do is to simply click on the "For Buyer" Link on the top of the page and apply to meet the buyer.
The company will help you to arrange a face-to-face meeting with the supplier of your choice.
I have used Made-in-China many times to check the prices. Their prices are a bit comparable with the ALIBABA. AND the product quality is appreciable too. I have found many top shoes manufacturers.
The site mainly focuses on the domestic Chinese customers, but if you are from any other country you can still visit this website to buy products.
The main language of this website is Chinese but it can easily be translated into english. An important thing to note here is, if you are visiting this website from outside of China, then you will need an agent to help you place an order on this website and ship your products from China.
You cannot directly place an order or pay on this website.
Suggested reading:Best 1688 Agent Help You Bulk Buy From 1688.com China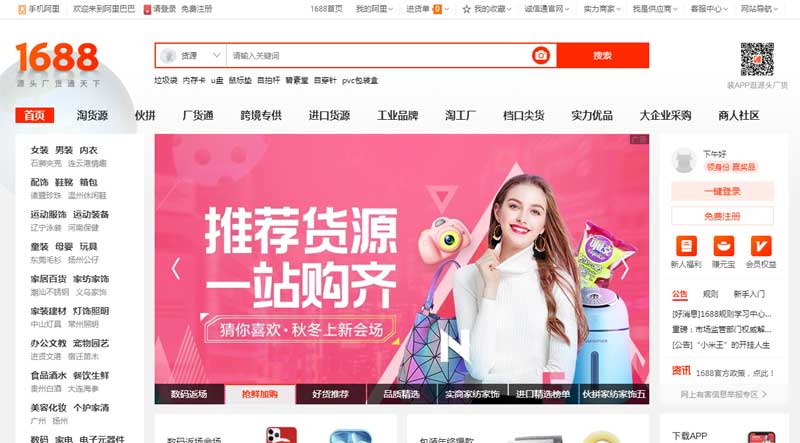 What You Should Consider When Wholesale Shoes from China Factory?
China boasts as one of the largest shoe manufacturing in the world. Almost 60% of the shoes are supplied by China worldwide.
There are many people that are doing business by importing products from China and are selling them online. If you want to start a business and plan to import shoes from China then you have to find the right shoe factory that meets your needs.
We have listed some points that you should consider when you are choosing a shoe factory from China.
Market positioning
Before you start importing products from China, you have to do the market research. You have to determine if your products will fit into the local market.
If yes then where will you rank against your competition when you will make a start. Basically you need to do the analysis of market positioning.
You need to understand that there might be a significant difference between your culture and Chinese culture. You have to keep multiple things in mind before you make a decision and choose a manufacturer.
Product Specifications
Product specifications play a most important role when you are choosing a factory. You have to clearly communicate your product requirements to the manufacturer and ask him if they are able to make a product based on the specifications that you provided.
It is important to choose a manufacturer which can meet your product specifications otherwise you won't get your desired products.
MOQ Requirements
Almost all Chinese manufacturers have minimum order quantity requirements. It means that you can not order products in less than a specified quantity.
Most manufacturers have 200-1000 MOQ requirements which are pretty high for an individual or a new business which is just starting up.
So, you have to choose a company that has minimum MOQ requirements. In this way you can also test their products that if they are satisfying enough or not.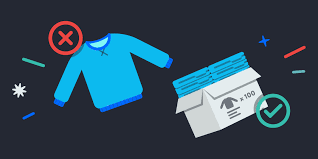 Inquiry Based Wholesale
You have to check if the factory is providing inquiry based wholesale. Nowadays, information is a major asset. If you are a businessman then
Information is very important for you to make right decisions. If you are going to choose a China shoe factory, you must make sure that the supplier is offering inquiry based services.
It means that you can always ask any question from the supplier or you can inquire about anything that you have doubts about.
Transportation
Transportation usually refers to the delivery services. You have to know what kind of delivery options a supplier has.
Every country has its own mediums for product delivery. You have to make sure that the delivery methods that a supplier is using can get your products delivered at your doorstep.
Tariffs (Customs & duties)
You cannot underestimate the costumes and duties when you are importing shoes from China, especially when they are in bigger lots.
There are fair chances that you would need to pay tax to your government if you want to bring products into your country. Every country has its own rules and regulations for custom duties and taxes.
Footwear Regulations
As discussed earlier, every country has its own culture. Similarly there are some countries which have their own footwear rules and regulations if you want to import them from other countries.
You have to consider those in mind when you are going to close a deal with a Chinese manufacturer so that you can avoid trouble.
How LeelineSourcing Help You Find The Best China Shoes Factory
Leeline Sourcing is one of those sourcing companies in China that are determined to connect the retailers with manufacturers and wholesalers
.
We have plenty of wholesalers and factories registered with us. If you want to start sourcing shoes from China, then Leeline Sourcing can help you in following ways:
Background Check
At Leeline Sourcing, we perform a detailed background check on both factories and retailers to ensure that both parties are legal and they won't scam with each other later. It helps to form a healthy relationship between suppliers and retailers.
Manufacturing capabilities
If you are unable to assess the manufacturing capabilities of a company on your own then we have got experts in our hand that can analyze your business in depth and then tell you which company has the manufacturing capabilities to fulfil your needs.
Quality system auditing
We have a team of professionals to provide you quality system auditing. If you are doing business on a large scale then sometimes it can become difficult for you to keep the record of your transactions and other things. At Leeline Sourcing, we got the problem solved for you.
Best product price
When you plan to start sourcing shoes from China, there is a possibility that you might get different prices from different manufacturers.
At Leeline Sourcing, we help you to assess and compare prices from different manufacturers so that you can find the most suitable manufacturer that gives you the minimum price for the products.
Negotiation & contracts
If you contact a Chinese manufacturer directly, then you can face a lot of problems and challenges in negotiating with prices and signing a contract.
Leeline Sourcing plays its role as a middle man between the supplier and retailer and helps them to agree on a contract and sign a deal.
Safe payment method
Many retailers face challenges with payment methods and most of them have trust issues with the suppliers. At Leeline Sourcing, we only list those suppliers that have verified payment methods like Visa, Mastercard, Paypal, etc.
Best logistics solution
With Leeline Sourcing, you do not need to pay extra on hiring logistics experts to keep your business running. We have a team of experts that will provide you with the best logistics and will keep you posted on everything that is happening in your business.
Suggested reading:Best Freight Forward Service In China: Ultimate Guide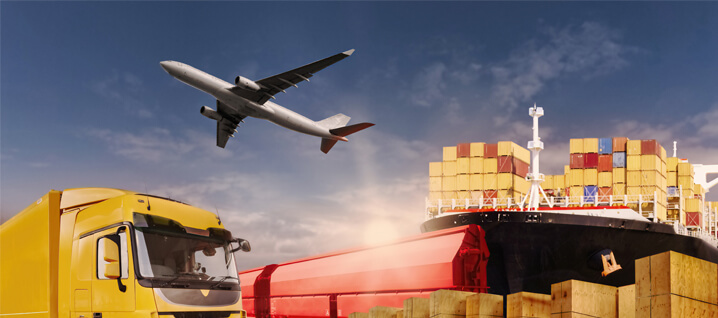 Final Thoughts on China Shoes Factory
After reading all the information provided above, now it would be clear to you that China holds the market as the leading Shoe manufacturer of the world.
There are thousands of factories in China that are producing shoes and exporting them all over the world. Even the world's most famous shoe brands have moved their manufacturing to China due to the extremely low labour cost and availability of products.
If you are planning to start a sourcing business from China, then now is the right time because there is a lot of potential in this market and you can easily cash it.
FAQ For China Shoes Factory
1.What is the cheapest shoe brand?
If you do the current market analysis, you will find that right now Crocs is the cheapest footwear brand for all men, women, and children.
There are many other companies also that provide cheap shoes like Vans, Adidas, Toms, Airwalk, Hush Puppies, Nike, Sketchers and many more.
2.Are Nike shoes manufactured in China?
China is the leading shoe manufacturing of Nike shoes. Almost 36% of the total worldwide production of Nike shoes is done by China.
3.How to calculate the size of the shoes ?
You can measure the length of your foot from top to bottom using a ruler or measuring tape. Write down the number and it will largely determine the size of your shoe.
4.How do you find a factory in China?
Finding a factory in China is an easy job. Some ways of finding a factory in China are listed below:
Visit trade shows.
B2B marketplaces.
Search Online on Google.
Get help from a sourcing agency.
5.How do I know if a product is made in China?
To check if a product is made in China, simply look at its barcode. If the first 3 numbers are 690 or 691 or 692, the product is made in China.
You can easily know if the product is manufactured in a China shoes factory.
Do you want a successful import business?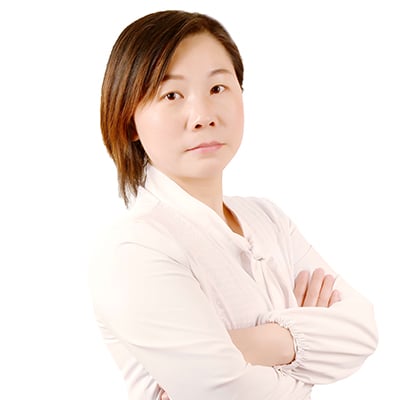 Hey, I'm Sharline, co-founder of LeelineSourcing. We've helped 2000+ customers import from China.
Do you want a better price on product or shipping?
We are sorry that this post was not useful for you!
Let us improve this post!
Tell us how we can improve this post?