Dropshipping has already become a well-known business model in many countries. Creating a dropshipping store is advantageous to entrepreneurs because it requires less operational capital. It is also suitable for beginners who want to gain extra income.
Based on ten years of sourcing experience, we have summed up many useful dropshipping skills. Accordingly, owning a dropshipping store is not too hard. You'll also learn how to run dropship exclusively for a particular niche.
In this article, we will talk about dropshipping stores. Let's dive deep!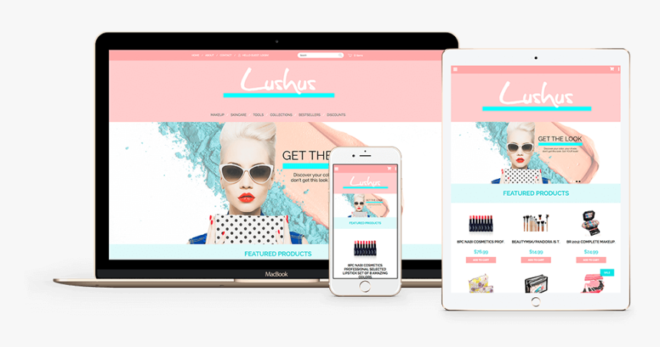 Pros and cons of creating a dropshipping store
Pros
No Need To Buy Or Store Inventory: Dropshipping businesses will not have to buy, store, package, or ship inventory. 
Simple Business Setup: Dropshipping businesses also don't have to worry about where to keep their products.
Low Overhead Costs: General dropshipping stores won't be purchasing inventory or managing a warehouse. 
Cons
Quality And Branding Control Are Limited: If the manufacturer makes a mistake, the customer will complain to the Shopify store or go online shopping at other dropshipping competitors.
Low Profit: Dropshipping businesses will undoubtedly pay more for each thing the store sells for a large inventory of items. It results in lower profits.
Poor Customer Service: Without inventory control, you won't be able to resolve client complaints.
Best 15 dropshipping stores for inspiration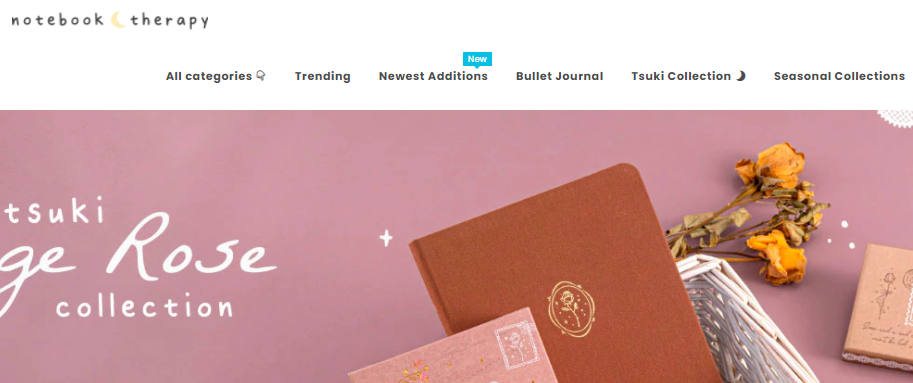 The successful Shopify store has a professional and clean appearance. Nothing could shake us out of our 'peaceful, therapeutic' state of product images. Notebook Therapy is doing everything right to build a successful eCommerce store. They even have a blog that is updated regularly.
Features: Journals, Writing supplies
Traffic: 393.5k total visits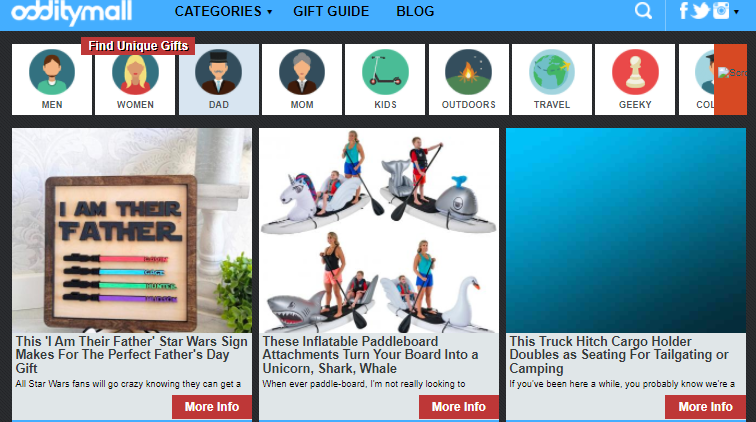 This niche dropshipping store has identified persons tired of presenting the same old gifts to their loved ones. They want to have a unique selling point. Their website is entirely based on affiliate links. They don't sell products of any of the things on the site they promote.
Features: Unique gifts niche store
Traffic: 593.1k total visits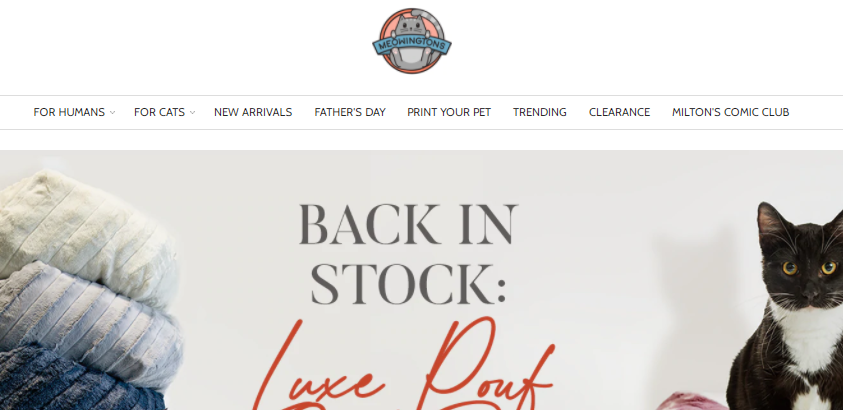 This successful dropshipping store called Meowingtons features cat-designed high-quality products and cat accessories. Their website is simple and aesthetic, drawing many people to this niche store. The online store even has pet printing products where customers can print their pets on shirts, mugs, etc. So if you want to have your own print-on-demand business or currently running one, this dropshipping store is perfect for you. 
Features: Cat niche Shopify store
Traffic: 117.6k total visits
SAFE + EASY Dropshipping from China
We do the hard work in China, so you don't have to: Product sourcing, quality control, shipping, and more.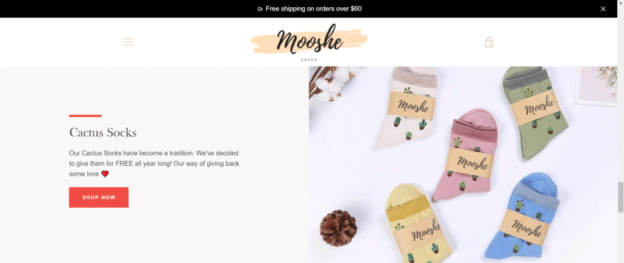 This successful dropshipping store offers cute, simple design socks that suit everyone. You'll find an aesthetic website for customers' inquiries on this Shopify store. Many sock design options are available for different groups of people. It is because they focus on selling one type of product.
Features: Designed socks niche store
Traffic: 5k total visits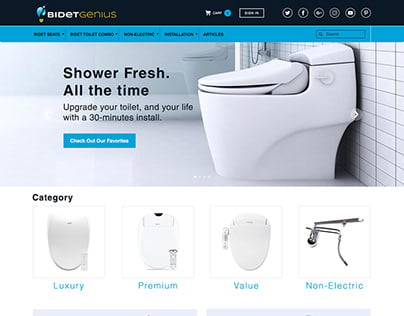 It's hard to believe that a Shopify dropshipping store that dropship bidets could receive 34,600 visitors in a single month. A professional attitude, free shipping, a quality blog, and a lack of market competitors have contributed to Bidet Genius' success.
Features: Water closet niche store
Traffic: 34.6k total visits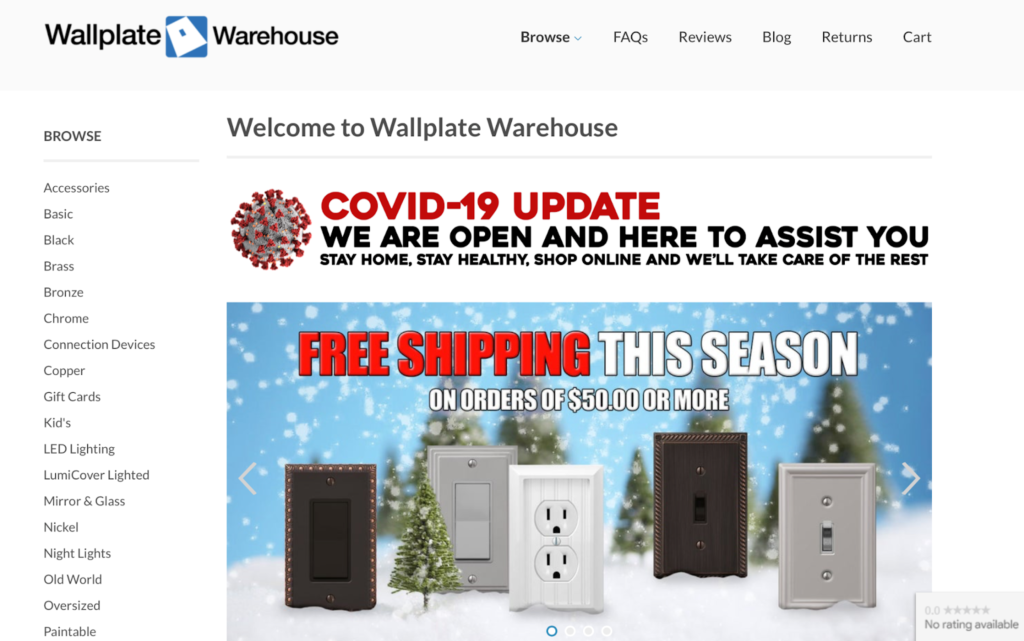 Although wall and switch plates aren't the most glamorous dropshipping products, this awesome store has carved out a niche. This successful dropshipping business has minimal online competition. It then steadily expanded into more exciting products and raked millions of dollars.
Features: Decorative wall plates & accessories
Traffic: 23.3k total visits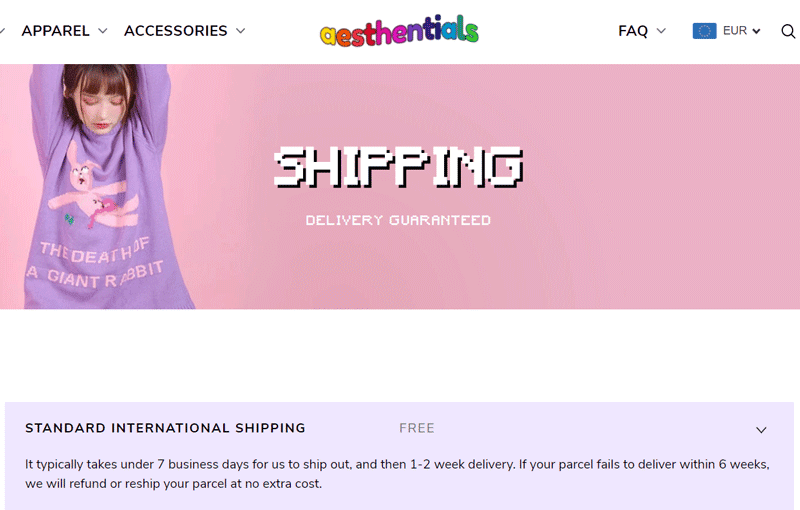 This successful dropshipping store understands how to attract its target audience with its vibrant, floral, and fashionable product images. Every month, tens of thousands of young teenagers visit this store in search of unique selling points of clothing and K-pop-style accessories. All their trending products are sold out instantly when we add them to our store. Another worth nothing about them is all of the clothing and accessories are shown using original pictures.
Features: Unique clothing for teens
Traffic: 7k total visits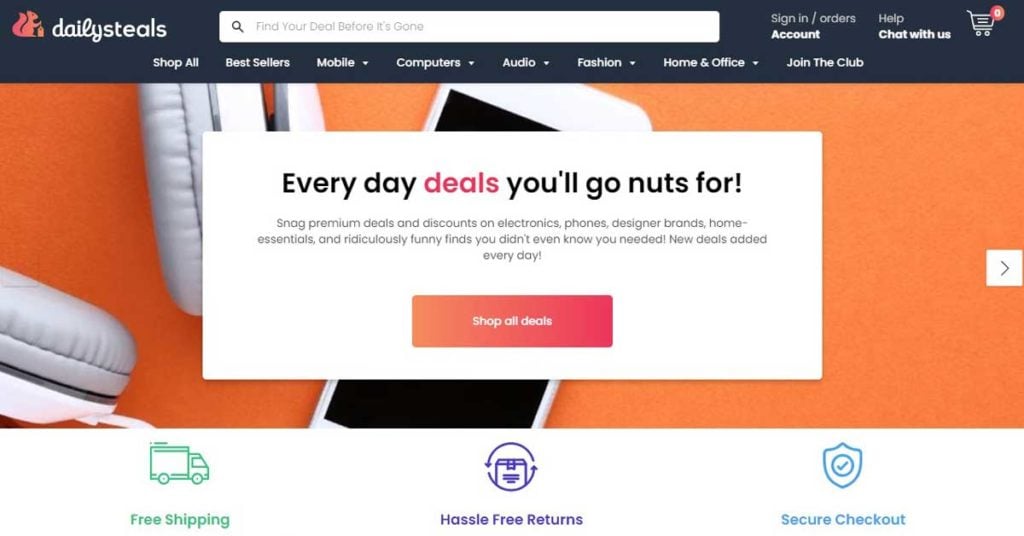 This Shopify store is one of the most successful Shopify dropshipping stores presenting unique selling points regularly. They just sell different products each day. Daily Steals also have outstanding performance on their display ads. The presentation of their unique selling point is well-versed in display commercials.
Features: Electronics, phones, designer brands, home essentials, etc.
Traffic: 668.2k total visits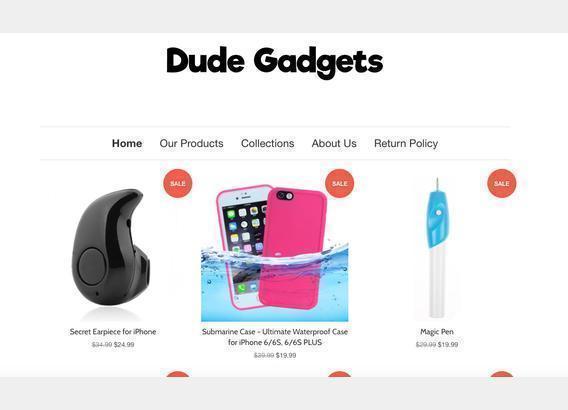 Dude Gadgets is a general dropshipping store with diverse and unique selling points. You can find quick view choices for all the coolest gadgets on the Dude Gadgets website. As a result, it is simple for visitors to stay in one spot while still viewing product details.
Features: General
Traffic: 5k total visits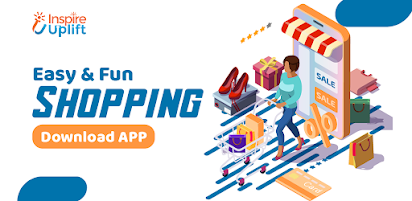 Recently, Inspire Uplift moved from Shopify store to Magento. (Note: it's recommended that you migrate your store to Magento 2)This successful dropshipping store manages its social media wells and has many followers. Besides, they have their own Youtube channel to promote their dropshipping products. In addition, this dropshipping website has a good help center. People can find the answer to their questions quickly.
Features: General
Traffic: 589.1k total visits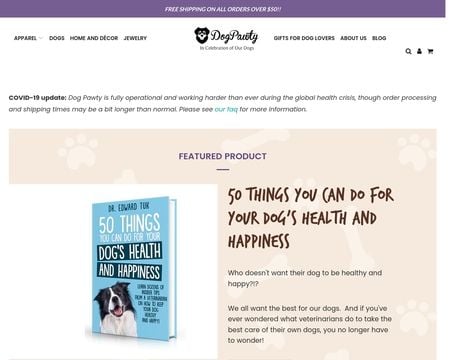 Dog Pawty is a successful dropshipping store that sells all kinds of stuff with dog designs and appliances for dogs. They regularly update their content on their social media profile. Besides, they will update their blogs to get organic traffic for people to enter their online store.
Features: Dog niche store
Traffic: 5k total visits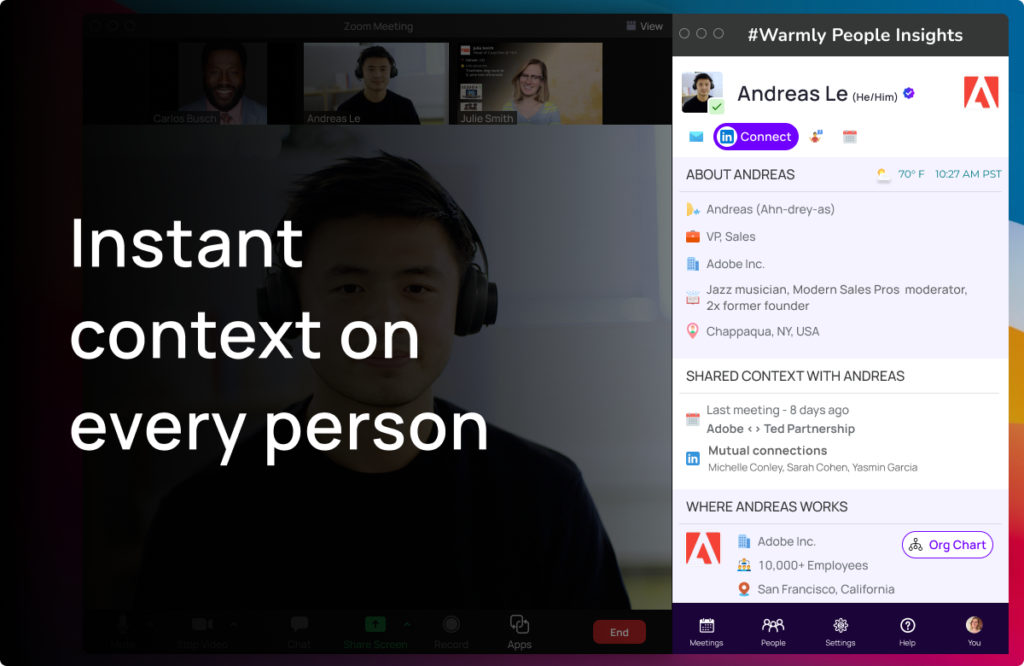 This successful dropshipping store sells lighting products to suit everyone's needs. They have an account on Pinterest, which is their primary organic traffic source. The dropshipping store also posted on their Pinterest account. Making it convenient to shop when you randomly find a product that you want on their Pinterest account. However, the only downside we've noticed is that they do not have other social media accounts to boost their products. 
Features: Lighting products, home accessories
Traffic: 106k total visits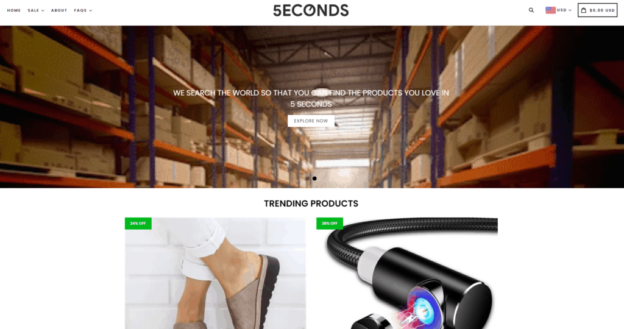 The new arrivals and winning products are shown on rotating slides in this gigantic Shopify dropshipping store. They divided all the niches, and it is easy to navigate. Besides, the dropship store lets visitors understand that this is a one-stop-shop for all their website needs.
Features: General
Traffic: 1.05m total visits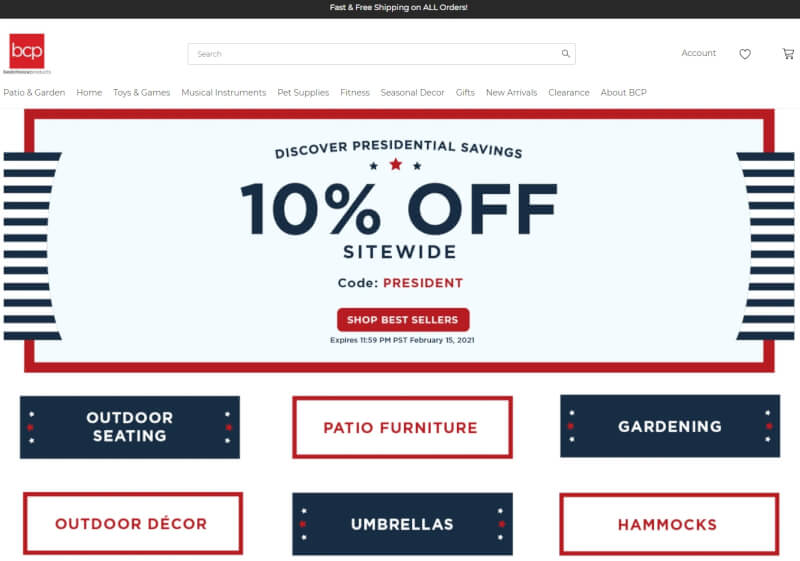 Best Choice Products is a general dropshipping store selling best-selling items from several categories. When you have a popular product, it's a good idea to put it on the front page. It encourages more sales. Customers tend to ask to use the hashtag #mybcp to share photos of their purchases.
Features: General
Traffic: 879.5k total visits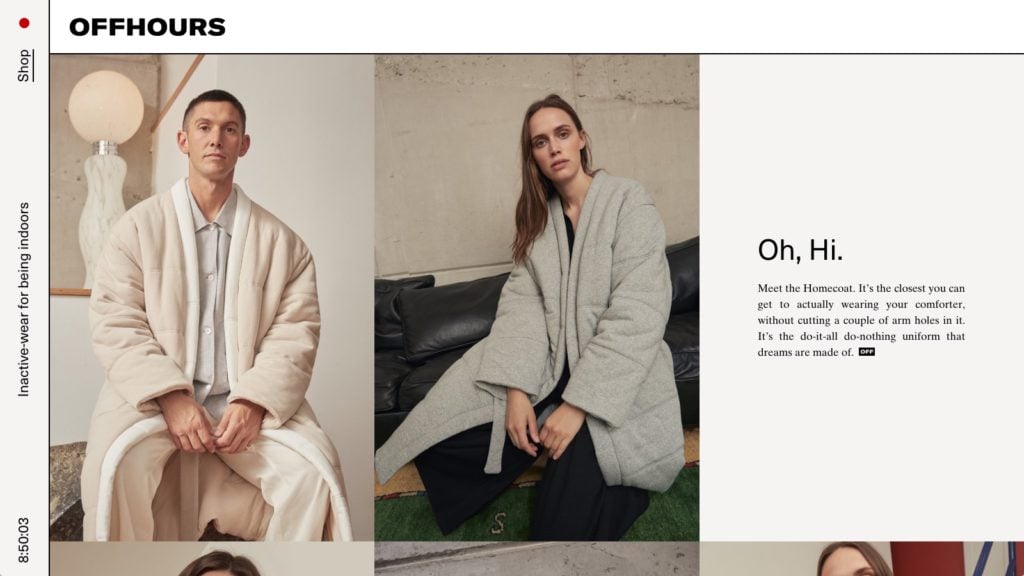 Off Hours is a successful dropshipping store developing and promoting active wear for indoor use. Their items are from designer brands. Their unique selling point is the Homecoat, which is of exceptional quality. Kudos to this brand for putting an effort into putting a fantastic video cover on their website. Providing us with the initial expectation from their products. 
Features: Homecoat
Traffic: 16.9k total visits
How to create a successful dropshipping store?
1. Pick A Niche
The niche store you choose should be something you're passionate about. You'll more likely become disheartened if you're not passionate about your chosen topic. It is because scaling a successful dropshipping store takes much effort.
Looking for the Best Dropshipping Products?
Leelinesourcing helps you find the Best Products Made in China with high quality at an attractive cost.
2. Analyze The Competition
Remember that you'll be up against the world's leading expert and successful dropshipping business. You will also be competing with retail behemoths like Walmart and Amazon. To give you some tips, I Look for products with high demand but have low competition. Why? Simple, low competition but high demand means higher chances of you gaining some profits.
3. Find A Dropshipping Supplier
A wrong dropshipping supplier could ruin your business since most drop shipping vendors are in another country, so communication is crucial. Ask a lot of inquiries and find out their production capabilities before choosing them.
4. Create An Ecommerce Website
You will need extensive market research to make a successful dropshipping store. Using a simple eCommerce platform like Shopify apps is the quickest method to establish a website that supports the dropshipping model.
5. Analyze And Optimize
To build your firm, you must keep track of all accessible data and statistics. You must constantly fine-tune existing campaigns. You'll be able to tell when to optimize or change campaign spending.
10 useful Shopify dropshipping tools
Oberlo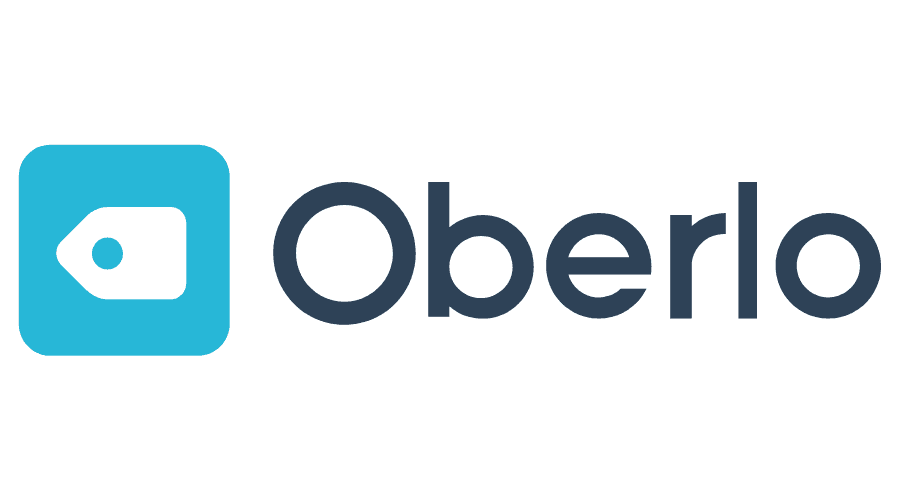 The Shopify app has designed a system that syncs products automatically, making your sourcing experience a breeze. On top of that, I can track orders and provide product details to my customers. That is one of the reasons why it's my first pick on this comprehensive list.
Printful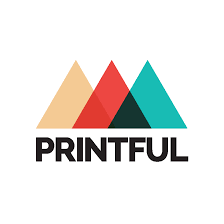 This successful dropshipping store allows you to sell everything from posters to t-shirts and pillows to mugs.
Spocket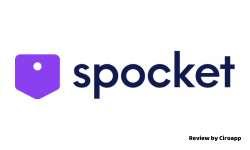 Spocket is a successful dropshipping store with a Shopify app with a WooCommerce module. It is handy for individuals who already use WordPress for their major websites.
SMAR7 Express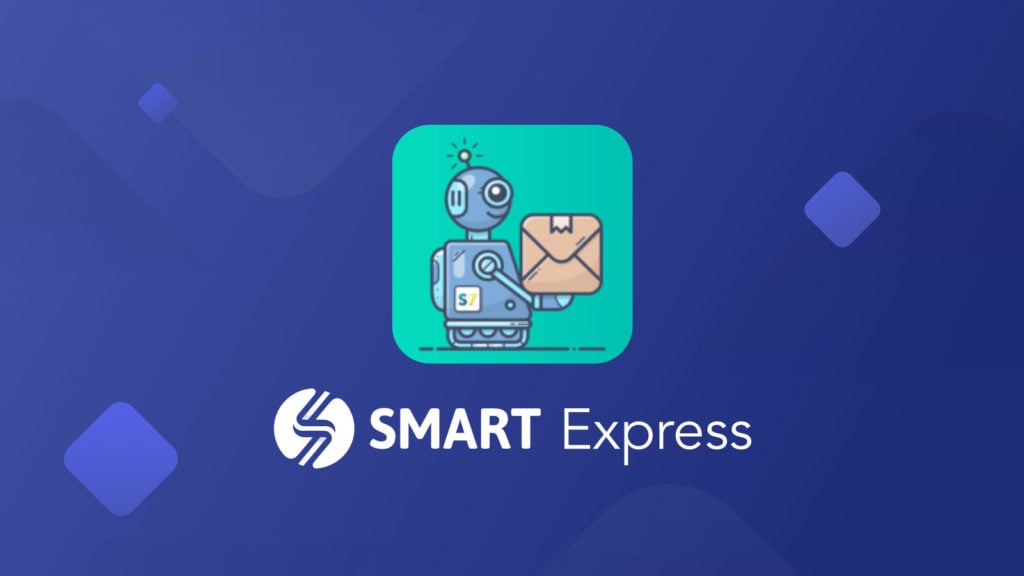 SMAR7 Express has an excellent AliExpress integration. Most importantly, this tool is perfect for you if you prioritize convenience like I do. With just a few clicks, you can import products.
Automize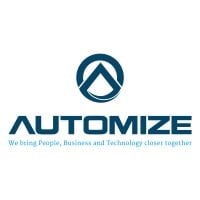 Customers may sort through the products they want to add to their business in a matter of minutes with this app.
Modalyst
Modalyst has a list of suppliers from the US and Europe. Most of the products are available through other dropshipping apps.
Inventory Source


Inventory Source can list your products on additional marketplaces in addition to the Shopify app. For instance, Amazon and eBay.
Printify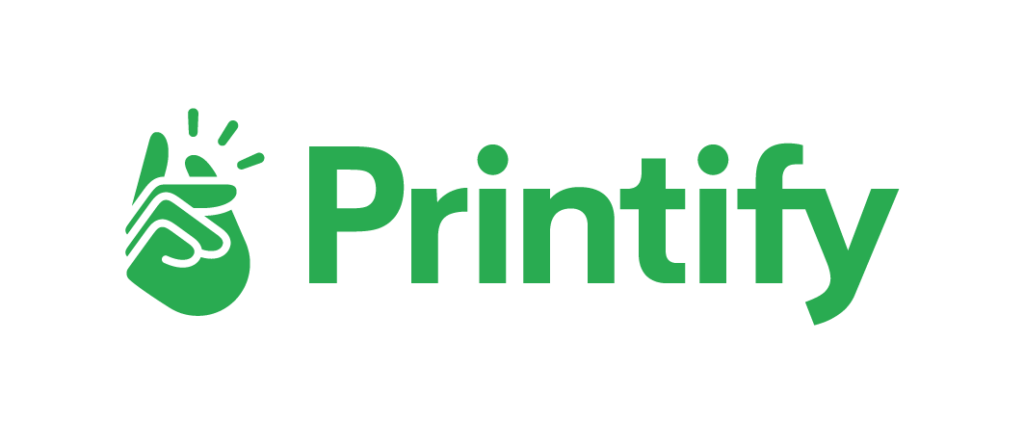 Printify is a Shopify app alternative to Printful. It also delivers similar products such as shirts, mugs, phone cases, etc. There's no better tool that can help you start your dream print-on-demand business than Printify. Trust me. This tool has helped thousands of businesses already.
Spreadr App

This Shopify app only allows you to list things as an affiliate. It will link you straight to Amazon

It has by far the most custom products available for sale in your Shopify dropshipping store.
We can Made Drop Shipping from China Easy
Leeline Sourcing is to help Shopify & small businesses sourcing products from China and build your branded business.
FAQs about Dropshipping stores
How much does a dropshipping store cost?
The primary advantage of dropshipping is that you don't have to pay for the things you're selling upfront. There will be some startup costs, such as creating an online store and supplier fees.
Besides, there is also marketing cost and other business expenses.
How do I find suppliers for my dropshipping store?
There are a variety of techniques to identify outstanding suppliers. You may try to contact the manufacturer or go to a trade show.
Besides, you can Google extensively and also try out Niche Scraper.
How do I drive traffic to my dropshipping store?
You must master the Search Engine Optimization technique to score in your dropshipping business.
You can write a blog or browse the Shopify app to learn more about SEO. Besides, you may open a Youtube channel to gain more organic traffic. 
What are Premade dropshipping stores?
Premade dropshipping stores are startup eCommerce websites. The dropshipping stores are often pre-built for resale and can be viewed before purchase.
If you purchased a premade dropshipping store, you wouldn't have to design a dropshipping site or research the niche you want to sell. 
What are the top Shopify dropshipping stores for sale?
You can find a lot of successful Shopify dropshipping stores examples on the net. A few of them are Dropbuild, Brandafy, Dropbox, etc.
The other Shopify dropshipping stores include eHustlr, Flippa, Dropship Empire, etc. You will need to conduct more research to get successful Shopify dropshipping stores that suit your needs. 
What's Next
Dropshipping isn't a simple or stress-free approach to starting an online business. To have a successful dropshipping business, you will need to put in a lot of effort.
All in all, all dropshipping stores have their pros and cons. You will need to consider building an all-new dropshipping site or purchasing premade dropshipping stores. Before you start any dropshipping business, remember always to do proper research!
I hope you find all you need about dropshipping business in this article. If you're going to find a reliable supplier, don't hesitate to contact us.
We are sorry that this post was not useful for you!
Let us improve this post!
Tell us how we can improve this post?