Struggling to find high-profit margin products for your store? Don't worry; there's a solution.
Our team of experts has a wealth of purchasing experience. That has helped us source high-quality products for our clients, earning their stores seven-figures and beyond. So you are the RIGHT PLACE.
This guide sheds light on the most profitable products in 2022 you can sell and build a money-making online store. By the end, you'll have what it takes to make the right product choice.
Let's get started…

What factors should you consider when selecting a high-profit margin product online?
Here are three ESSENTIAL factors to consider before finding a profitable product to sell.
Market pricing is KEY to the success of your eCommerce store. You need to set your prices according to what the market is willing to spend.
If it's too high, good luck with hitting your profit margins. And if it's too low, be prepared to work hard for less. I like products with a moderate profit, neither too high nor too low. If the profit margin is too, then my competition would increase over time. 
Do this instead.
Conduct quick market research about the product you want to sell on the platform.
Let's assume that the average price of a backpack on Amazon is $29. If you set the price too high, $250, or too low, $10, you will be working with a disadvantageous profit margin. Don't forget that labor, marketing, and shipping costs are to be accounted for.
You can use the Shopify gross profit margin calculator to predict profit margins and prices.
Can you buy a pair of socks for $600? What about a t-shirt for $500? Or a baseball bat at $1,000? Lemme guess your answer…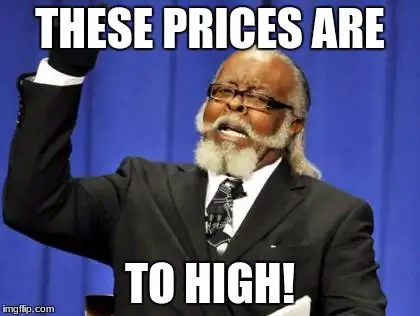 And it's true. Nobody in their right senses will ever buy those products at such outrageous prices.
Once you identify the market price, don't set too high or too low prices. Instead, if the market price is $600, sell at $1000.
Finding trending products will skyrocket your profit margins overnight. I keep on checking social media trends to be a part of such product waves. 
But there's a catch.
Listing trending products is a great idea but can be DISASTROUS, especially if they are not in demand. Avoid this by maintaining a balance between products that sell through the year and those that are trending.
Expert Advice: Use google trends or monitor Amazon and eBay's bestsellers to find current trends.
Where can you sell high-profit margin products?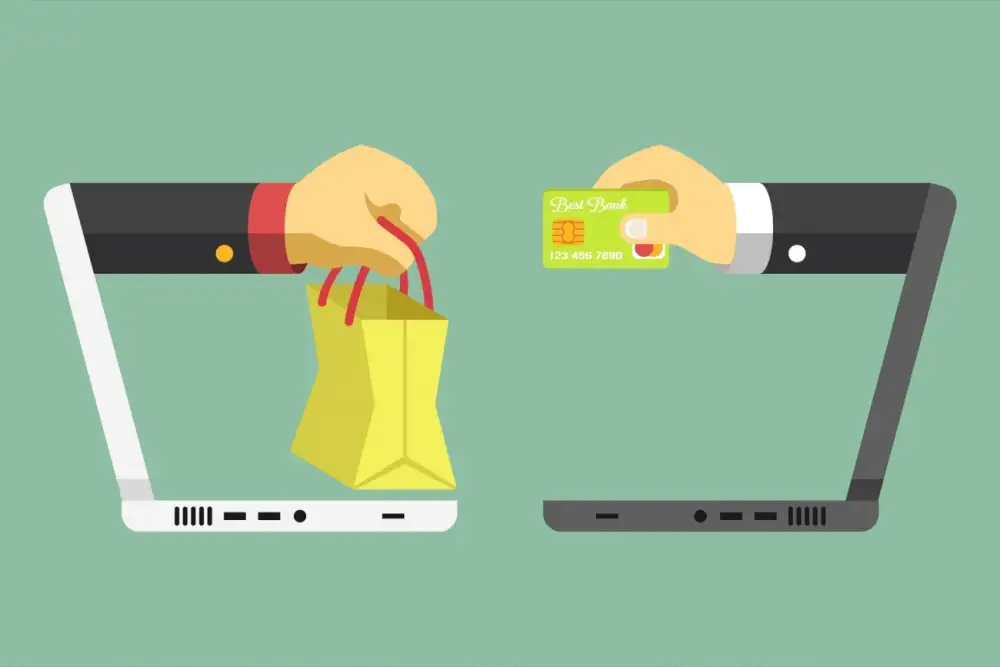 Here are a few platforms you should use in selling your high-profit margin products.
Amazon
Amazon is BY FAR the most popular eCommerce platform with a staggering 300 million+ active users.
You can use Amazon's FBA program to sell online and build your dropshipping store. For you, it means that:
Find products and ship them to an Amazon warehouse.
Amazon will store these products at their fulfillment center until a customer purchases from Amazon's online store.
Amazon processes necessary transactions once a customer places an order.
Amazon ships and packs the product to the buyer. They also handle customer care and follow-ups on orders.
You get paid after every two weeks. Easy-peasy!
It's actually TOO LONG to cover here. Check out our complete guide on selling profitable products using Amazon FBA.
Shopify
Shopify is a total ROCKSTAR when it comes to building an eCommerce business.
It's perfect for beginners thanks to its use of usability. You don't need to be a tech "guru" to set up your online store. No coding experience. No nothing. Just select your store's design from thousands of customizable templates.
The platform offers over 6,000 apps and plugins to connect with your social media platforms. These are also very useful if you want to report sales, fulfill orders, and merchandise products. That way, you control all sale-related activities on one platform.
16 high-profit margin products
1. Toys for Kids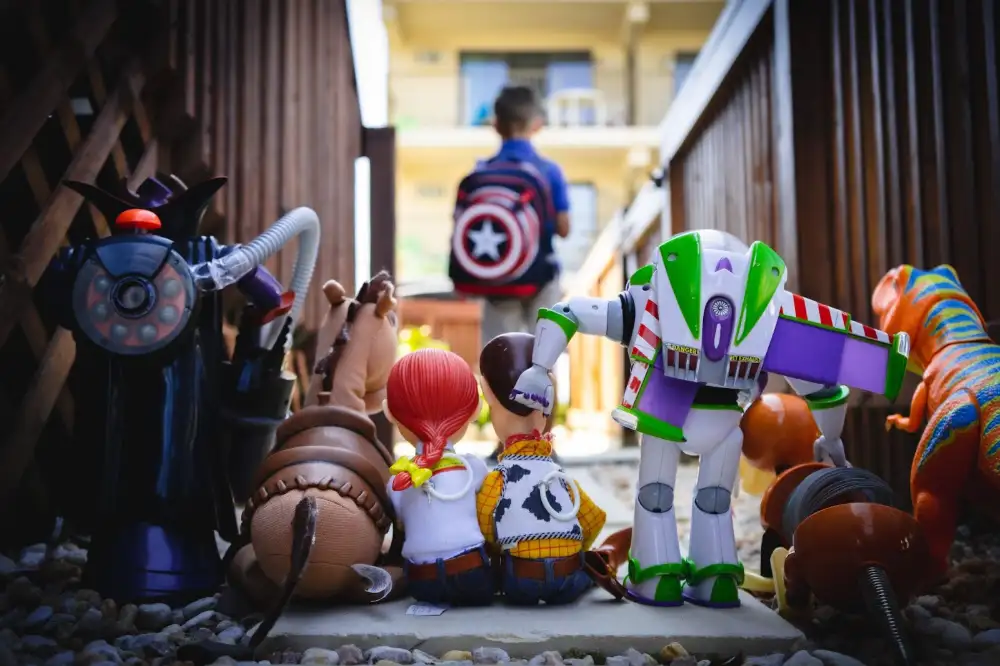 Average profit margin: $10-$30
Kids toys? Yeah! These are actually a GATEWAY TO SUCCESS for many online sellers.
In the past, the toy industry was dominated by large brands such as Lego and Hamleys. That made it hard for online sellers to maximize their profit margins.
Today, it's easy to generate high-profit margins by selling children's products online.
Here's what YOU should sell;
Board games
Jigsaw puzzles
Art supplies
Construction sets
Balls
Bikes
Skipping ropes
Pros
Toys will ALWAYS be on-demand as long as children exist
They are easily bought on backs
Cons
Challenging to ship- due to different sizes and shapes
Big brands still have a significant percentage of the market share
2. Kid's Formal Wear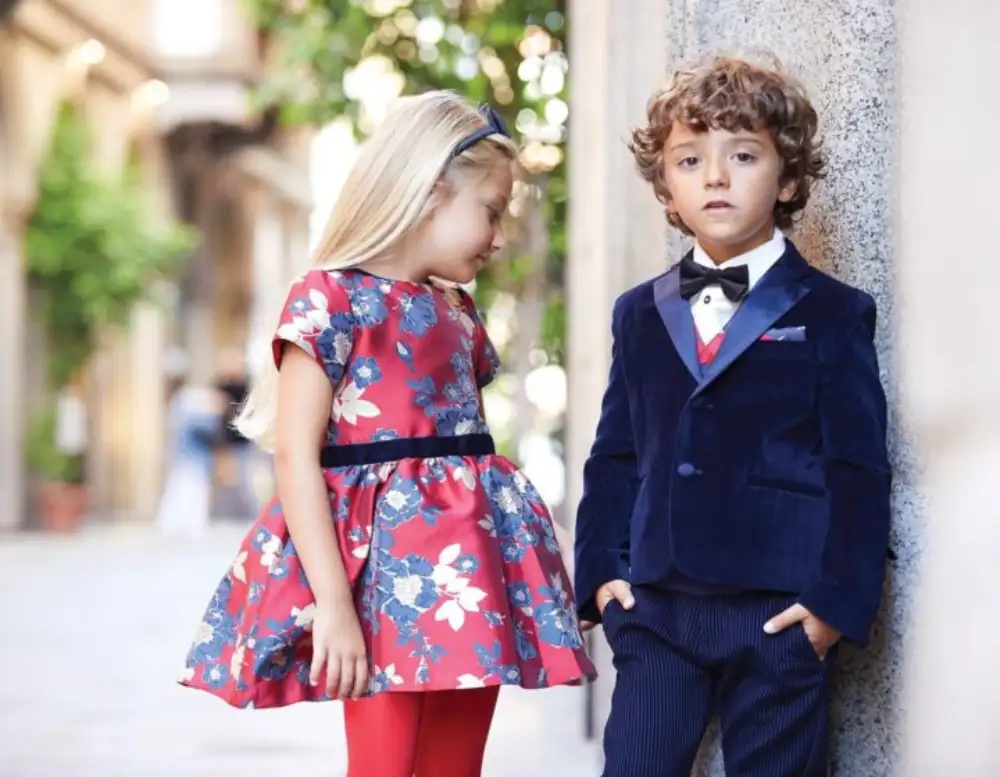 Average profit margin: $10-$30
Kid's wears are actually great products to sell online. Here's why;
They are scarce– it's very hard to find a formal suit or dress for children under the age of 12
They are on-demand– this allows you to capitalize on the shortage
My choice is to get custom design interactive wear that entices kids. But be extra careful in finding a supplier for this line of products. The majority are con artists thirsty for hard-earned dollars. No need to worry! Our experts here at LeelineSourcing will help you find the best suppliers.
Pros of Kid's Formal Wear
You can upsell related accessories, e.g., sunglasses, jewelry, etc.
Low competition, unlike men's or women's wear.
Cons
Relatively lower sales- Kid's events are minimal
3. Women's Boutique Clothing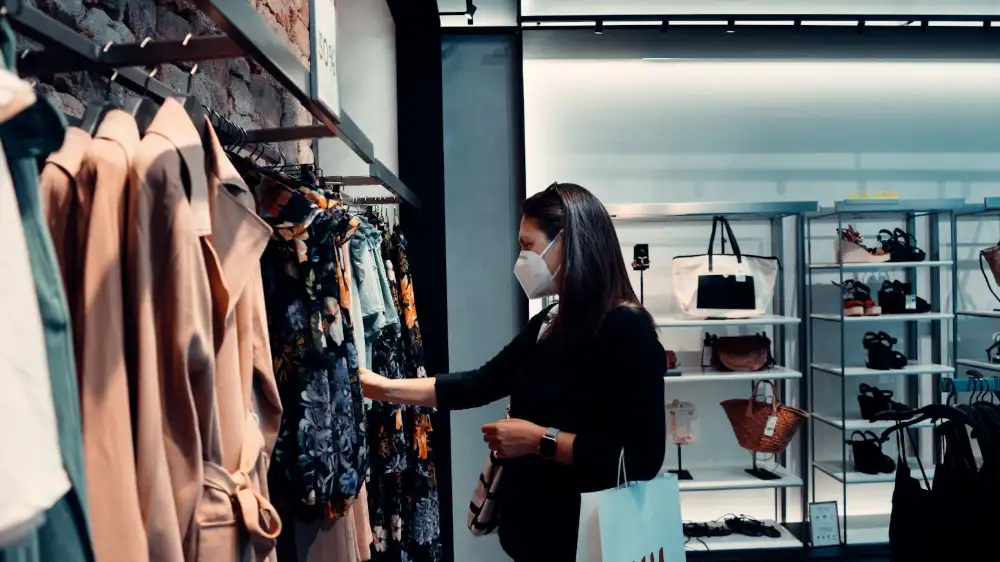 Did you know that the women's clothing industry hit $915 billion in 2021? What's more interesting is that it's set to clock a whopping $1,615 billion by 2027.
Get this: Women love shopping for every occasion (dates, presentations, weddings, etc.). So, there's going wrong with selling women's apparel.
How will I start? Simple!
Find a specific niche that appeals to your target audience. For example, it can be selling only plus-size fashion or crochet tops.
Then customize your eCommerce store to portray what your brand offers. Lastly, market yourself on all social channels. (Oh, and don't forget to thank me once hitting your first $10,000.)
TIP: Ship in bulk to avoid overhead costs. That means high-profit margins for your online store.
Pros
High demand
High-profit margins if you work with the right supplier
Cons
Initial capital is relatively high
4. Skincare Makeup Products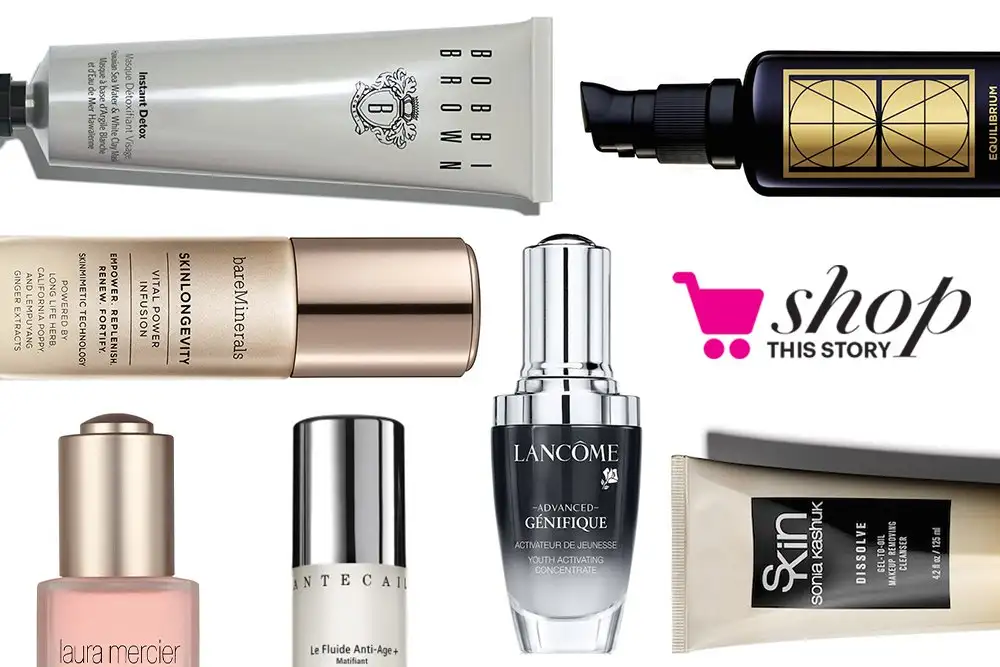 Skincare is at the FOREFRONT for many buyers on the internet.
In fact, the global skincare industry had a staggering revenue of $136 billion in 2021. This shows you how people are concerned with their aesthetic health. In our personal lives, we all spent some amount of money on Skincare and physical well-being. 
Many online stores are realizing this massive opportunity, and you should too. That's if you want to record a high-profit margin throughout the year. So go ahead and stock other products; just don't complain when you record a negative net margin in 6 months.
Pros
High possibility of getting referrals- buyers will refer you to their friends if your products are legit
Little upfront investment required ($2000 – $20000)
Huge net profit- beauty products sell FAST
Cons
Crowded marketplace
Finding a reliable supplier is a huge challenge
Looking for the Best China Sourcing Agent?
Leeline Sourcing helps you find factories, get competitive prices, follow up production, ensure quality and deliver products to the door.
5. Fashion Sunglasses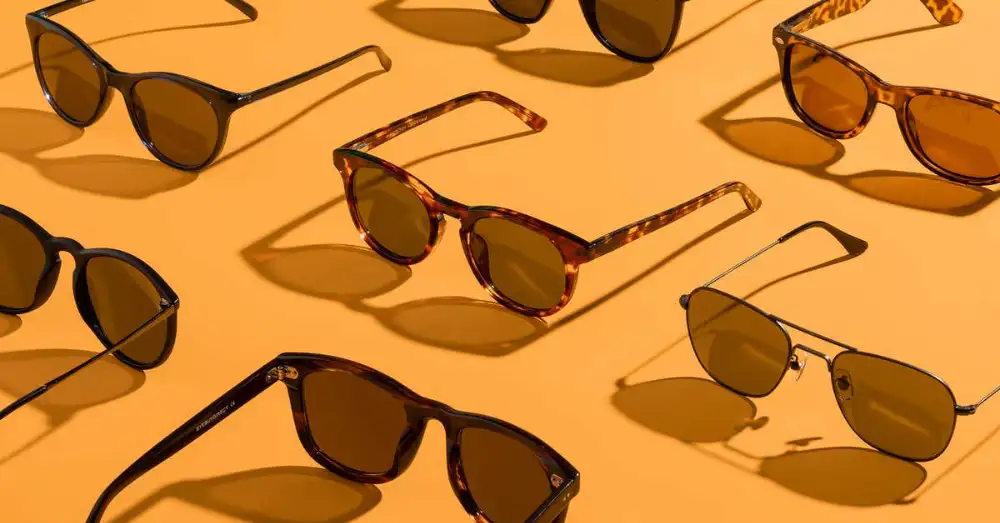 Average profit margin: $3-$20
The sun is always bright in some regions at given seasons. Besides, some people enjoy walking in the streets rocking "kickass" designer glasses.
It means that sunglasses are high-margin eCommerce products. You never have to worry about customers. There are hungry fashionistas ready to spend on the latest pair of Gucci sunglasses.
Find a good supplier who will ship products at affordable prices to lower overhead costs.
Alternatively, you can work with a dropshipping supplier to avoid shipping and storage costs.
Pros
Guaranteed higher margins if you partner with a good supplier
Many suppliers are available
High resale prices if sunglasses are in perfect conditions
Cons
6. Bags
Bags are one of the best-selling products in 2022 HANDS DOWN. Why? Here is our quick breakdown:
People are constantly traveling- they need travel bags!
Students need new backpacks at least every year
Women are literally obsessed with the latest designer handbags
Men are looking for laptop bags, gym bags, etc
See- you can never go wrong selling bags. EVER. As long as the quality is top-notch, customers are willing to spend. From my experience, the customer sees them as a long-term fashion product. That's why I pay attention to quality. 
So here's how to succeed…
1. Find a niche that you are comfortable in. It can be selling handbags or purses. Learn consumer trends. Are your people looking for luxurious bags? Or casual bags? Or sporty bags? Analyzing these trends will aid in finding the right target customer for your brand.
2. Find a reliable supplier to stock quality products.
3. Determine your product's price points. You can do this by analyzing competitors' pricing to avoid overpricing or underpricing.
4. Build an online store using Shopify and start listing products
Pros
Cons
Designing your own bags is a nightmare
7. Shoes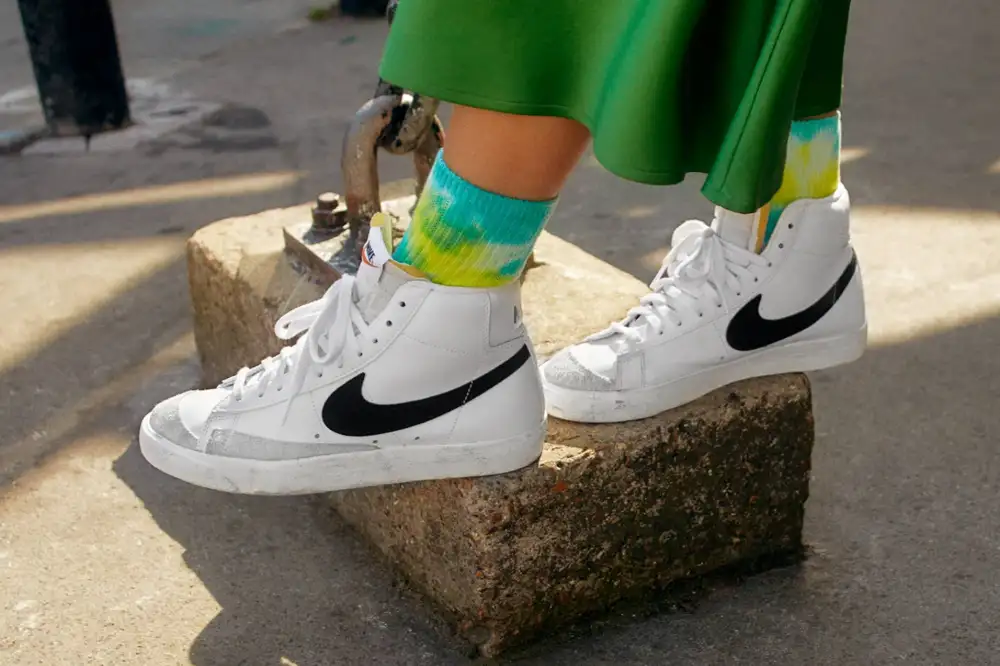 Average margin: $10-$45
"Good Shoes take you to good places."
The global shoe market is growing by a CAGR of 5.5% and is expected to hit $530.3 billion by 2027. Theoretically, an average buyer purchases approximately 8 pairs of shoes yearly.
Now imagine having 250 customers making purchases every month. That's a whopping $10,000 ($40/pair) every month. And that's just the minimum.
Pretty sweet, right?
You know what else is sweet?
They have a universal demand. That means more customers and more sales. You can rake up to $100000 in a profitable year.
PRO TIP: Only list sharp & professional photographs of shoes. Giving the buyer a sense of luxury makes your products irresistible.
Pros
You can resale them at a higher price- they MUST be in good condition
Shoes have a ready market
Cons
Stiff competition
Finding the right supplier and designer is a daunting task
8. Exercise Equipment
If there's anything Covid-19 taught us, it is that we need to be fit. People are now finding ways to exercise and remain active in their homes. No gym membership or fancy gym attire is necessary.
Fitness equipment are in high demand. But there is still a shortage of these types of equipment as their supply doesn't quite meet the demand. That's an opportunity you can grab and bring in large profit margins for your eCommerce business.
Track and monitor your competitors to see which products perform best before stocking. You should also compare prices to identify your prices.
TIP: Avoid shipping in bulk since larger fitness items (e.g., exercise bikes) raises shipping costs.
Pros
High capital investments are required- fitness equipment is expensive
Cons
Shipping costs are very high for certain products e.g., treadmills
9. Home Decor & Goods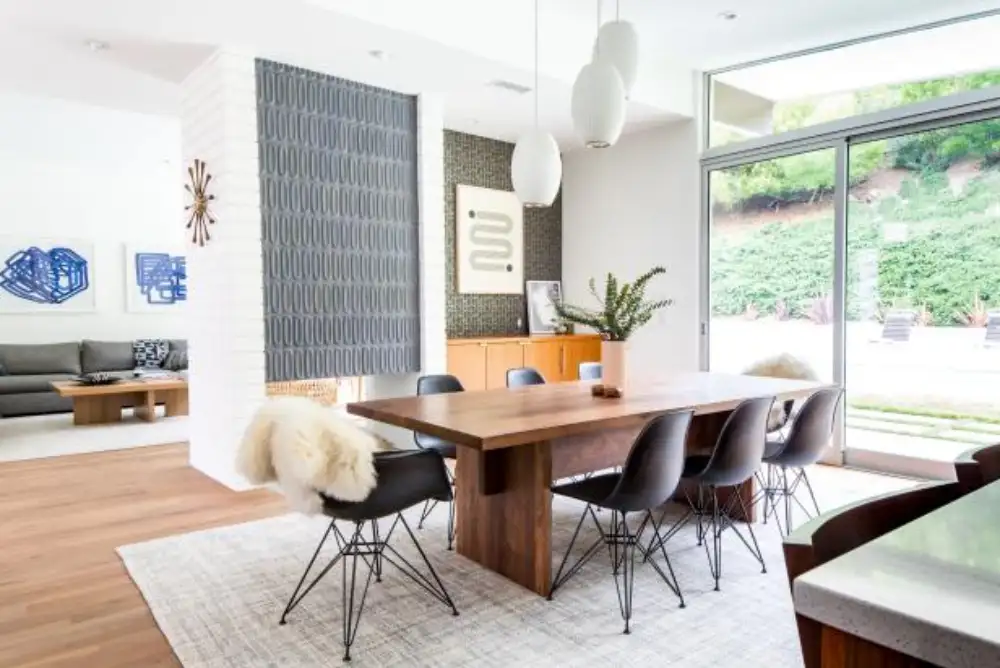 Home Decor & Goods are becoming more popular as people are reactive in improving their homes' aesthetics. Most owners are now keen on creating a cozy home environment by installing art pieces, throw pillows, printed sheets, etc.
These products can skyrocket sales which in turn provides a high-profit margin.
How you present your products is CRITICAL for success. I mean, who still likes black & white photos from the '90s (Not me!)? Instead, be PROFESSIONAL. All images you post MUST be clear, sharp, and appealing.
Pros
Great potential to upsell/resale
High-profit margins
Easy to focus on one niche- e.g., throw towels, LED lights
Cons
High shipping costs
Finding the right online retailers is a daunting task
Looking to find a reliable Chinese supplier?
As the best China sourcing agent, we help you find factories, get competitive prices, follow up production, ensure quality and deliver products to the door.
10. Jewelry & Accessories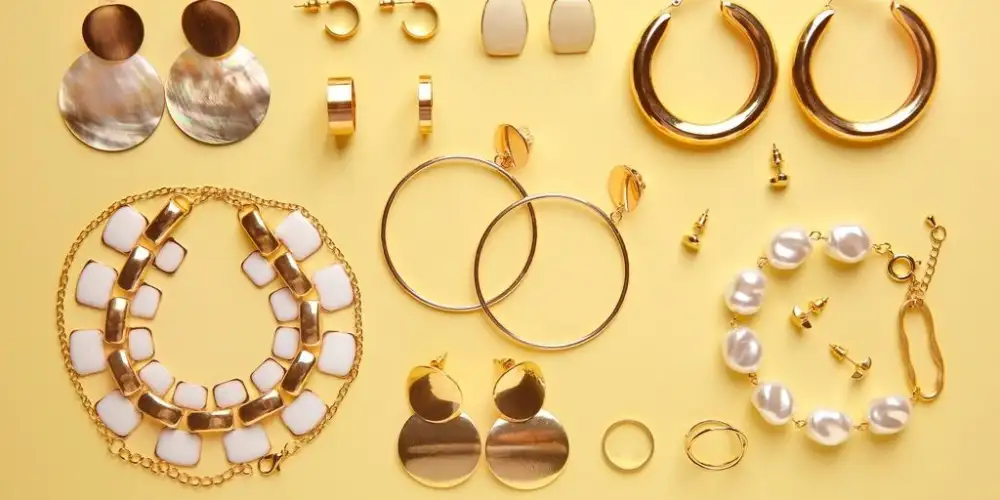 Average profit margin: $5-$35
The jewelry industry is recording a spike in demand this year. You can make a massive killing by selling these high-profit margin products.
But first, you need to find a supplier. You can find one by attending jewelry networking events and identifying sellers. If you are lucky, you'll meet successful sellers in the jewelry & accessories market. My strategy is to design my own jewelry designs and market them to high-end audiences. 
You can then proceed to stick the following;
Bracelets
Earings
Necklaces
Pins, etc.
Here are the results from Google trends showing the number of times people searched for jewelry;
Pros
Don't require a large inventory space
High demand throughout the year
There's a potential of having repeat customers
Cons
It's a highly competitive industry
11. Phone Accessories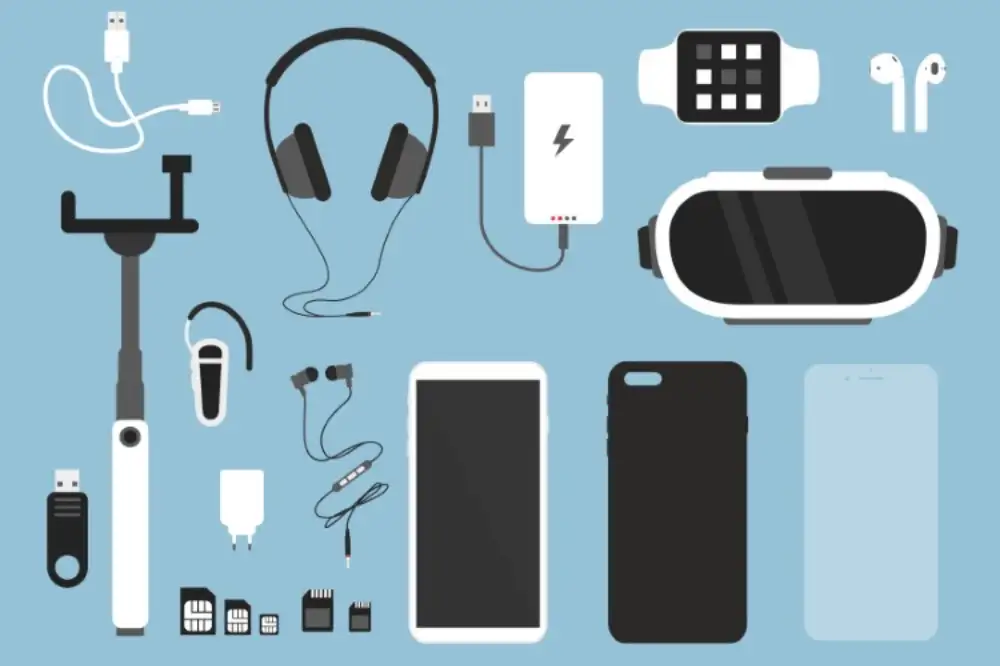 Average margin: $3-$15
Phone accessories are among the most profitable products in 2022. Today, the phone accessories industry is greater than ever, and YOU should hop onto this opportunity.
But why?
We all use our smartphones for communication, taking pictures, watching movies, etc. Basically, everything revolves around our phones (Technically, not everything…but you get the point!).
And they need other accessories to boost their productivity. These include;
Phone cases
Power banks
Camera lenses
Tripods
Ring lights
The part of this is that little upfront investment is required. Just find a reliable supplier, have a unique store, start selling- then BAM, watch how profits skyrocket.
Pros
Steady market demand as new phones are realized every year
Require minimal storage spaces and have low shipping costs
Easy to sell phone accessories
Cons
12. Pet Toys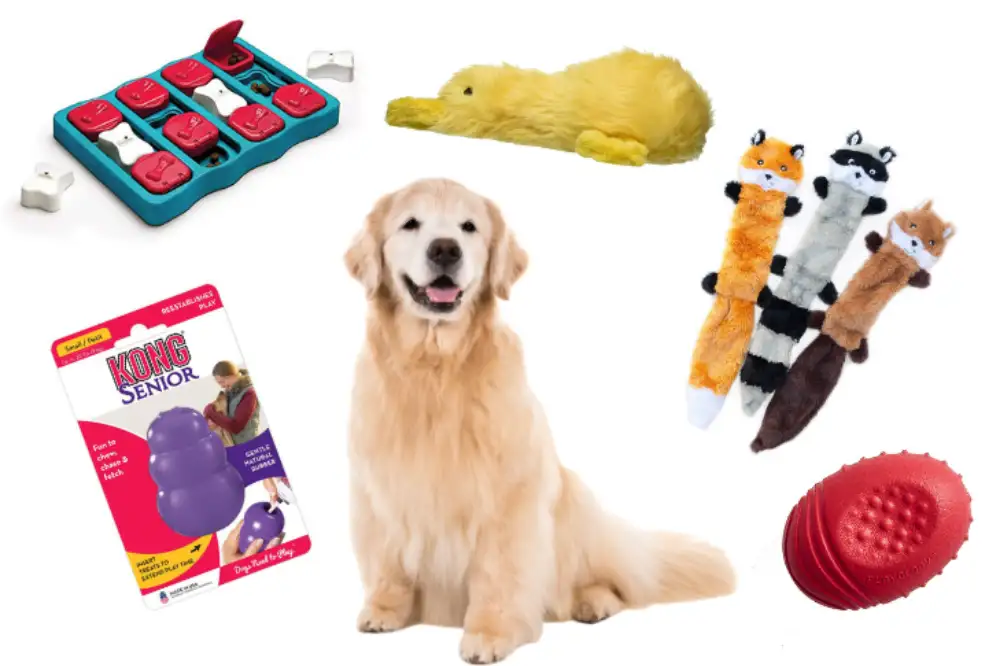 The global pet toy industry has an average profit margin of 60%. These high-profit margin products are vital to the success of your e-commerce store.
Common pet toys in 2022 include;
Chew Toys- e.g., hard rubber toys
Puzzle Toys- e.g. food puzzle toys
Comfort Toys- e.g., soft stuffed toys
Pet toys don't have seasonal trends. People are constantly treating their furry fried throughout the year.
PRO TIP: Have a marketing strategy to promote your products to pet owners. It prevents you from marketing products to the wrong target audience.
Pros
Great market demand with low competition
Cons
Shipping costs are expensive for larger products
13. Petcare Products
Average profit margin: $5-$50
Pet owners embrace their pets as part of their family. My cat is also a part of our family and we try to take care of it as much as we can. There are constantly looking for the best nutritional food or equipment to give them. Some pet products in high demand are dog vitamins and cat treats. 
These high-profit margin products can SKYROCKET your sales in just a few months. And the best part is that you don't need a physical shop. Just build an online e-commerce store, customize it, and start listing products.
There's also a steady demand for pet products. Here are results from google trends;

Pros
Many sub-branches to branch into
Cons
Shipping expenses are pretty expensive for bulky products
Getting certifications (e.g., doctor's approval) is a slow
14. Face Masks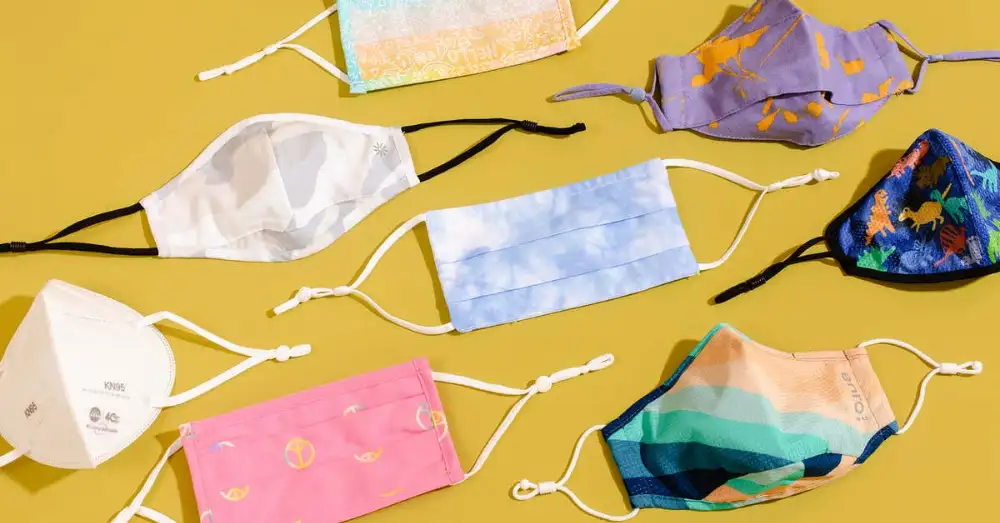 Face masks have become essential products in our daily lives. COVID proved that already!
Although they retail at a low cost, face masks guarantee you a good profit margin in the long run. But this requires tremendous design patterns and marketing for the masks.
Most successful online sellers in this niche print on demand and make huge profits. Another way is to order in bulk to reduce overhead costs.
Sell masks with identical designs or list them as matches to be bought at once. That means you'll have one person buying in bulk, increasing the profit margin.
Expert Advice: Focusing on selling facemasks in your first year before expanding your catalog.
Pros
You can start with as little as $500
Cons
Designing face masks prints is hard, especially if you are a beginner
It takes time to build a sustainable brand
15. Dietary Supplements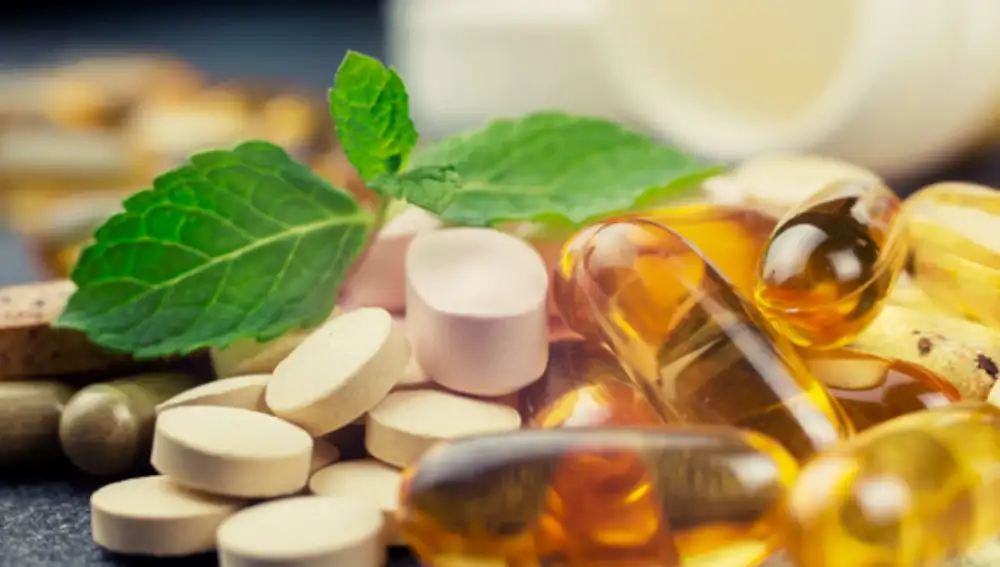 Dietary supplements are FAST, becoming profitable products to sell online. Here's why;
They are in high demand. For example, 77% of US adults take dietary supplements. You will never lack customers.
An increase in interest in healthy living. More people are now focusing on healthy living. Thus, the demand is bound to increase.
But starting a supplement e-commerce business is harder than it seems. Reason?
You need to first identify the target audience. Here's where many entrepreneurs lose it. Get this- "health-conscious man" is not a target customer.
Instead, your target market is a group of individuals bound by profession, health activity, etc. For example, sportspeople or athletes.
A marketing budget is also ESSENTIAL. You need to reach many people to record high margins. Sell across multiple e-commerce platforms to enjoy sales success.
Pros
Cons
High startup costs
Finding the right manufacturer is exhausting
16. Video Games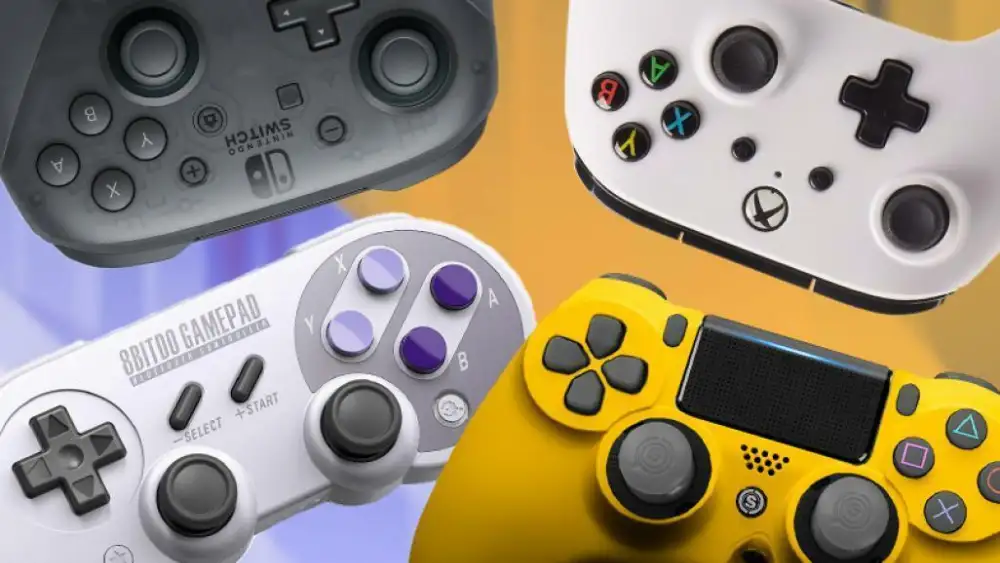 Average profit margin: $5-$20
Video games are among the fast-growing economies in the world. Yet, the market is still unsaturated, making it a gateway to high-profit margins. Selling accessories and digital products around video games was my best business venture ever. 
Are you selling physical or digital games? It's difficult to convince people to buy digital games from your store. That's because most game consoles come with games pre-installed.
Are you selling used video games or new ones? FOCUS on selling new games. The only drawback is that they are expensive.
What country/region are you targeting? Gamers from different regions play different games. In the US, sports simulation and arcades are common. Shooters are typical in East Asian countries.
Pros
New games are developed every year. And the best part is that the game company heavily markets its products.
Cons
Obtaining well-known games is difficult and selling less famous games is daunting.
Conclusion:
We've discussed all the high-profit margin products in 2022 and believe you have what it takes to scale your store.
But make no mistake.
Making tremendous sales goes a long way than just finding products. First, you need to market your brand on the right platforms. Platforms like Amazon and Shopify will give you greater audiences to build a loyal customer base.
Lastly, always have a marketing plan to reach people across several eCommerce platforms and other social channels.
If you can do these, then you'll be smiling all the way to the bank (#ecommercemillionaire).
FAQs about High Profit Margin Products
1. Which products sell the fastest?
Some of the products that sell the fastest are;
· Phone Accessories
· Shoes
· Bags
· Women's Boutique Clothing
· Jewelry
These products are in high demand and guarantee huge profits.
2. What products will be in demand in 2022?
Items in demand in 2022 include;
· Kids Toys
· Skincare makeup products
· Clothing
· Video games
· Home Decor & goods
Feel free to search for more products on google. Just enter the keyword and see the number of searches per product.
3. What items are in short supply?
Some of the common products that have limited supply are;
· Dietary supplements
· Kids formal wear
· Petcare products
· Exercise equipment
You can source or manufacture these products to fill the gap and increase your revenue
What's Next
Are you still with me? This was long but worthwhile information if you've had trouble finding a profitable product.
Lemme repeat once again.
The above products are likely to make you sell like crazy. But don't forget other aspects such as marketing, finding a niche, and the right supplier.
Do you want to source products for your business? Or find the right supplier to work with? We've got you covered! Hit us up on our service pages with your request.
We are sorry that this post was not useful for you!
Let us improve this post!
Tell us how we can improve this post?