Amazon and Shopify are two big names for e-commerce players.
They all offer great opportunities and excellent e-commerce solutions for both online shoppers and you.
However, Amazon was founded as early as 1994, while Shopify was founded in 2004.
Shopify catches up Amazon, and is becoming the latest buzzword in the e-commerce arena.
Shopify has brought quite a lot of differences from Amazon, and changed the ways sellers to do business, and the way they marketing.
For most e-commerce sellers, Shopify seems to be a trendy choice.
People are happy to see new things coming up and follow the trend to move forward.
It is the same goes for the e-commerce business players. This is how our society develops.
However, we are all likely to make a reasonable decision by comparing the new tools to the old one.
As such, we would like to do a comparison between Amazon and Shopify, and make the right decision to choose the right way to take off.
If you still hesitate to choose one of them, you are in the right place. You will finally get your idea about your option.
This blog will make a detailed comparison between Amazon and Shopify. Keep reading.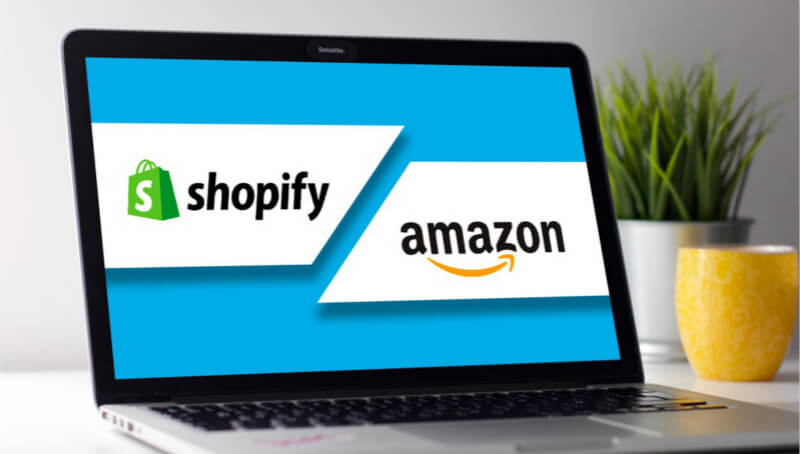 1. Pricing
It's totally right for you to consider all possible cost first if you want to start a new business. It would be pointless for you to choose a platform that cost you more than you earn. First and foremost, we would like to know the payment and fees for each platform. As we know, Amazon is a great marketplace for you to sell items while Shopify is a platform for you to build their stores to start their business. We would like to list all relevant cost. You will find something here to fit your budget.
Actually, Amazon has two plans. The professional plan costs $39.99 per month, in addition to extra selling fees (it may vary for different products). And the individual plan costs $0.99 per item you sold plus selling fees, which may vary by category. The individual plan can be suitable for you who plan to sell less than 40 items per month. Besides, you will get extra cost if you use Amazon FBA (Fulfilled by Amazon). Usually, FBA fees are variable and independent on your product and business. Shopify has three basis cost plans. The basic Shopify plan costs $29 per month. The second is the Shopify plan, which costs $79. The third one should be the advanced Shopify plan which cost $299. There are different features for different plans. Overall, Amazon may charge higher if you add all possible fees together than the cost on Shopify. It seems Shopify is much more transparent in its pricing system.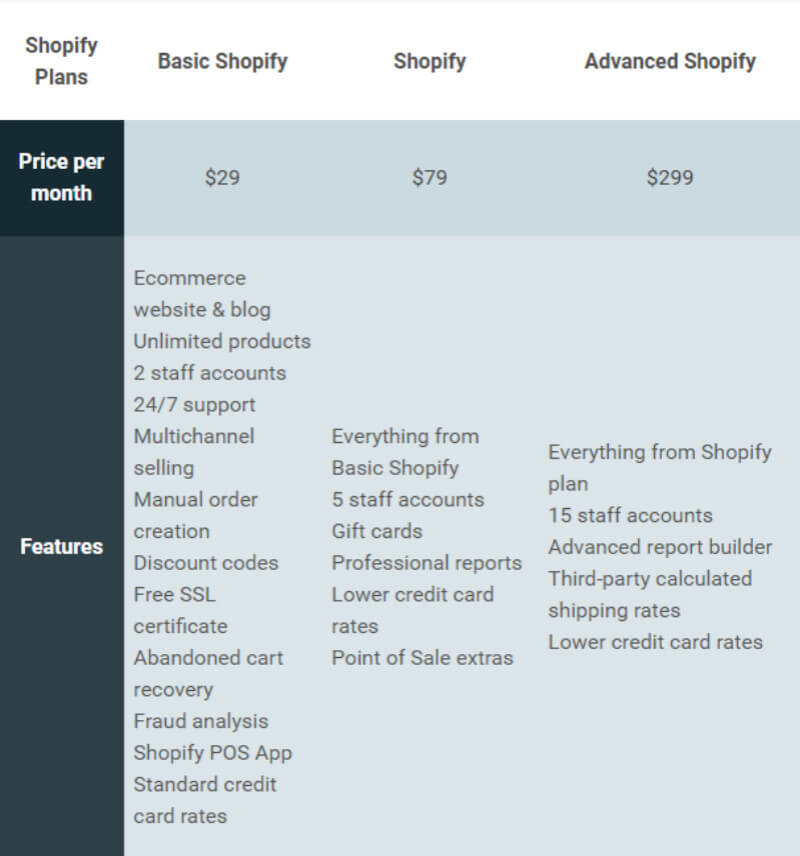 2. Payment method & Transaction Fees
Remember to look in-depth than the upfront costs. Transaction fees and credit card rates may greatly increase your costs. You'd better check the payment method and transaction fees on each platform.
As we know, Amazon has its own Amazon Pay. You are allowed to accept credit and debit cards via Amazon Pay. But PayPal is not acceptable. For professional you, they have to pay the monthly subscription fee and selling fee (including referral fees and shipping fees). Amazon FBA program has its own charge for the order fulfillment fee per unit, inventory fee, etc. Usually, the price for FBA varies from different size, volume, and type of product, and even the time of year. For individual sellers, they only have to pay a $0.99 fee for each product you sell.
Similar to Amazon Pay, Shopify has its payment gateway – Shopify Pay. If you use this method, you don't need to pay any transaction fee. Besides, Shopify offers over 100 payment gateways. If you use other payment gateways including Amazon Pay, PayPal, you will be charged for transaction fees ranging from 0.5% to 2%. The actual transaction cost depends on which payment gateway you use and which plan you are on. Additionally, credit card fees are charged for all payment gateways including Shopify. The standard credit rate on Shopify is 2.9% + 30¢. If you update your Shopify price plans, your online credit card rates will reduce to 2.4% + 30¢. It will be easy for you to see the transparency of the transaction fees and available payment options on both platforms.
3. Branding
Business startups are typically likely to build their own brand. They would like to choose a platform that allows them to brand themselves. As we know, branding is a vital marketing way to differentiate different you and their products. Comparing to branding, some may choose profits. If branding is one part of your business goal, Shopify is the right place for you. On Shopify, you have to create your own store with a personal description, product page, brand logo, etc. It will be easy for you to create your website and raise brand awareness. This is because you are the owner of the brand.
Amazon, known as a technology giant, cannot offer you many tools to create your identity or brand. You are only a seller on the platform instead of a brand creator. Buyers may not really care about who the seller is, what they only care is about the product they are ready to buy. It will be impossible for you to build a brand on Amazon.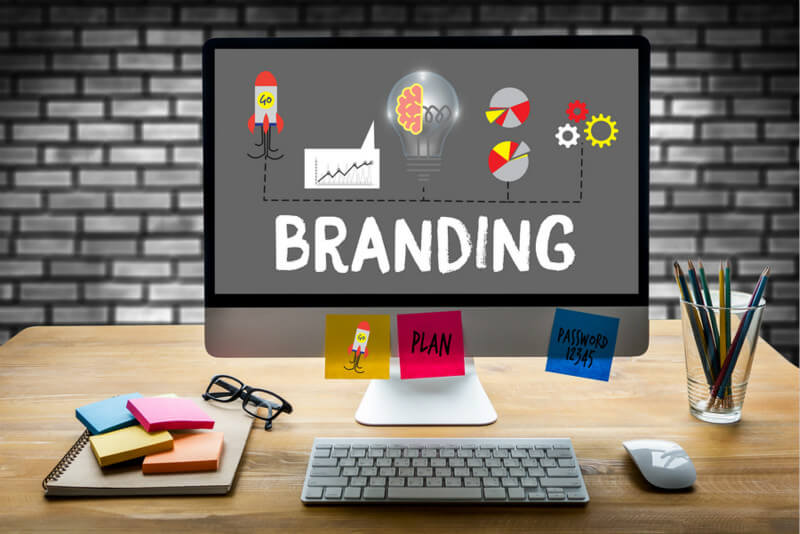 4. Easy usage
Different platforms offer a different seller experience. As we know, Shopify is created for you to build an e-commerce website as easy as possible. Its view gets clear and clean with easy navigation. Many powerful sales tools are accessible on Shopify. It offers an inclusive approach to e-commerce. For Amazon, you are required to create their account, complete set-up stage, and then they are ready for selling. List your products, sell them, ship them, and then get paid. That's the whole process of being a seller. To make it as simple as possible, you can choose different order fulfillment methods. For instance, Amazon FBA. You only have to involve in sourcing, marketing, selling and payment, their orders will be fulfilled by Amazon. They are very easy for sellers to work on.
5. Shop Designs
Your shop layout should be the first sight of your customer to view products. It will be frustrating for customers to view a website while a bad design is getting in the way at every click. The best part is that there is no need for you to worry about your shop designs on both the platform.
You are allowed to control the layout and design of your online store on Shopify. There are over 60 themes available for you to choose one and customize it to fit for your brand on the platform. 10 Free themes and over 60 premium ones are offered by the platform. You can edit, personalize, and even change your theme for your business. Additionally, you can fully control over your product page including your product pictures, descriptions, pricing, etc.
On Amazon, you will be limited in your shop designs. All product pages are designed to lay out in a similar way. What you can do is to upload your image, descriptions, etc. The overall layout of your shop is highly determined by Amazon. Regarding the price, you have to refer it to your competitors and set up it appropriately. It is less flexible to personalize your online store on Amazon in a word. You will be limited to sell products under the regulations of the powerful platforms.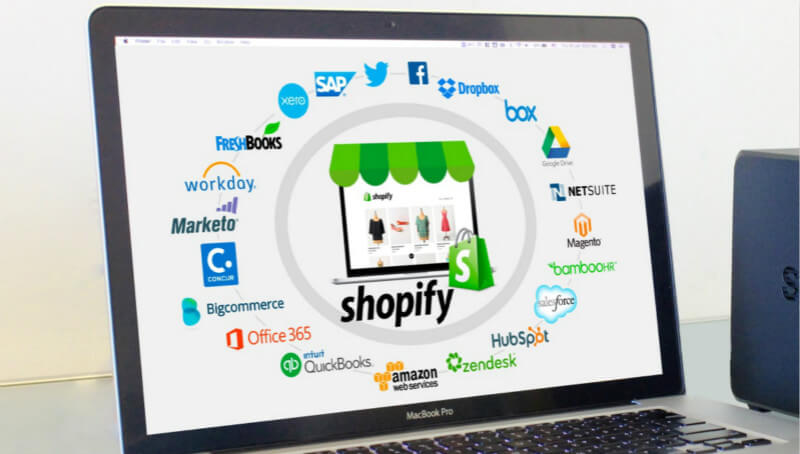 6. Customer Relationship
On any e-commerce platform, customer relationship should be one of the top issues sellers must concern. As we know, only the customer will bring possible profit for sellers and business owners.
When it comes to customer trust, Amazon should be the winner. This is because shoppers will trust Amazon. Amazon will offer you an instant trust when shoppers are ready to buy. Customers will know that they will be reimbursed if there is anything wrong with their purchasing experience. Customers will come to find sellers directly. Remember to optimize your Amazon SEO, and keep ranking the top; you will sell easily without any concerns about the customer trust
For sellers on Shopify, it should be a daunting and time-consuming task at the initial stage. But once you attained the brand loyalty from your customer, it would be a goldmine for you. It means that you have to adopt various measures to widening your customer base to attract customers.
7. Order Fulfillment
Amazon has embedded with order fulfillment service through its FBA program. It means that Amazon can help sellers store products, manage orders, and ship products to customers. It saves lots of efforts from the seller side. You don't need to worry about inventory, storage, and logistics.
Shopify has no such order fulfillment service on its own. But Shopify sellers are allowed to integrate with third-party order fulfillment services including Amazon FBA to streamline their business. Logically, you have to pay extra for the fulfillment service plus the Shopify costs. In addition, Shopify has Oberlo as a simple integration app which allows you to operate online drop shipping business easily. You can import products from AliExpress, and sell them for a profit while Oberlo will take over the order fulfillment service for you
Usually, order fulfillment service suits for sellers with a load of catalogs of products and inventory. If you sell a small number of products, you can easily manage the orders by yourself.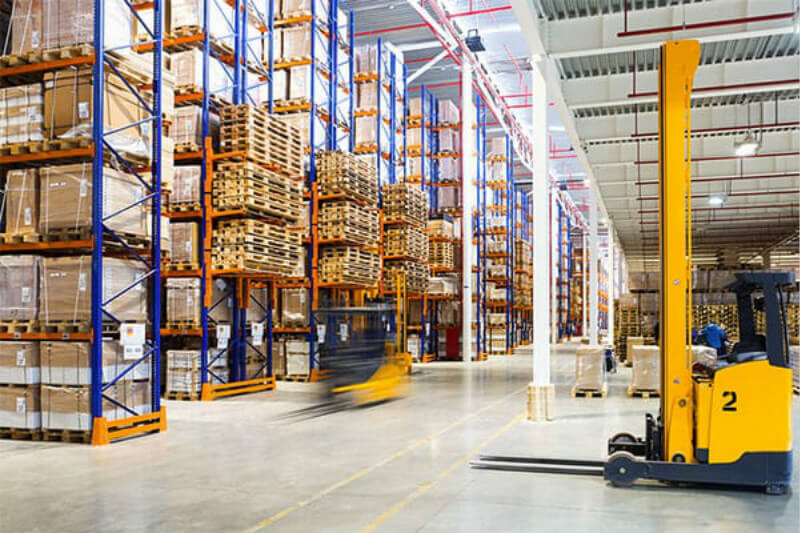 8. Help and Support
The support team may be one important factor for you to consider. On Amazon, there is no clear customer support system. They have phone support for people to make a request. And the Amazon will contact with sellers or shoppers. Besides, there are forms you can submit for support to discuss your issues. It seems there is a strong support team on Amazon. Integrated with such a support system, only a limited number of questions or inquiries will be forwarded to the seller.
Shopify offers a wide variety of help options for customers. They are 24/7 phone, social media, 24/7 live chat, forum, email, video tutorials, and advanced specialist support. All of them can be easily accessible to customers with great flexibility.
9. Marketing Strategy
Sellers on different e-commerce platform have to adopt different marketing strategy to promote their business. As we know, there is no one-size-fits-all way to do successful business. Amazon sellers will be benefited from the powerful platform which will bring them traffic and conversion rate straight away. Amazon will get millions of visitors a day, sellers are well positioned for higher sales if they manage their SEO rankings appropriately. Sellers will get free traffic and exposure of your products on Amazon. However, the competition between Amazon sellers brings a higher marketing cost for PPC advertisement. It seems that the Amazon platform leaves little profit for an insightful business startup.
Well, Shopify offers a totally different place to manage your marketing. If you are a Shopify seller, you have to use a different marketing strategy. You have to promote your brand by yourself. You need to bring yourself to possible customers. Be it paid with Facebook or Google Ads, or free promotion through social media and other communities or platforms, you have to bring traffic to your webstore. Use different SEO, SEM, Affiliates, Email marketing, and other similar e-commerce marketing techniques to promote your brand. Besides, you have to employ a strong team for website operating and marketing. It may be extremely hard at the initial marketing period. Remember to turn your buyers to a repetitive shopper of your brand. That's the point to build your brand. You have to win the customers' loyalty to your brand.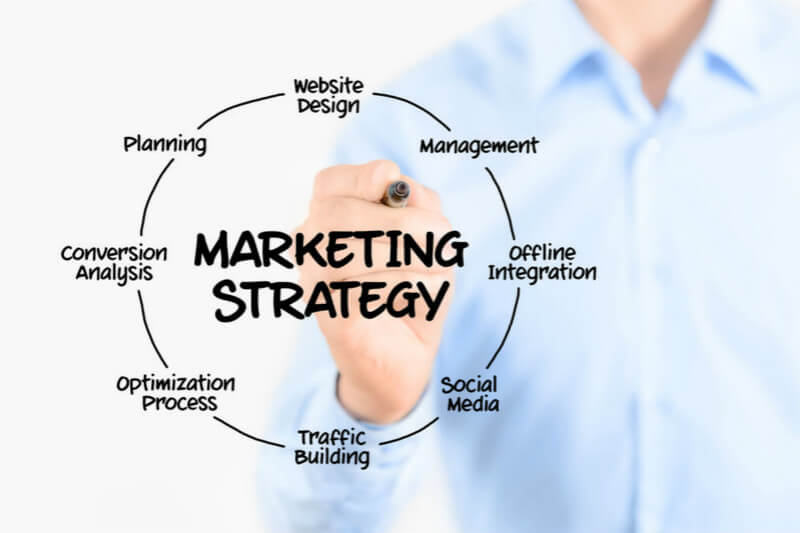 10. Customer Data
The customer data are a powerful resource for e-commerce sellers. If you get the contact info of your customer, it would be easy for you to reach them for market surveys or advertisement, or any promotional activities. If you sell on Amazon, you will lose this advantage. All the customer-related info are only limited to the Amazon platform instead of Amazon sellers. While if you start your online business on Shopify, you will avoid the defect. You will get all these customer-related info by your side. This will be a great way for you to manage your customer relationship for further marketing.
By this point, you will have a basic understanding of the differences and similarities of Amazon and Shopify. On Amazon, you will have traffic and order fulfillment service, but you have to face cut-throat competition. On Shopify, you will be offered with a wide range of e-commerce tools designed to build and promote the online store, and gain your unique brand identity. The bad thing is that you have to be fully responsible for marketing and building brand awareness. Amazon and Shopify are two great options for e-commerce startups to involve in e-commerce. Make your own decision based on your budget and your business goal. It's the right time for you to move forward with distinct business insight. If you have any questions, please leave them in the comment section.
We are sorry that this post was not useful for you!
Let us improve this post!
Tell us how we can improve this post?