Starting off your business and wondering what a packing slip is? We've got you covered.
With over decades of experience, we provide solutions and help our clients grow their businesses worldwide. We've prepared this ultimate guide about packing slips based on days of research and years of shipping experience. You get a SMOOTHER and FASTER shipping process even with zero experience.
After reading this article (which only takes you less than 30 minutes), you'll learn:
What Is the Packing Slip
Why Use a Packing Slip?
The Difference Of Packing Slip vs. Invoice vs. Shipping Label
What Information Should A Packing Slip Include?
How To Create A Packing Slip?
And other FAQs.
Grab your tea, and let's get started!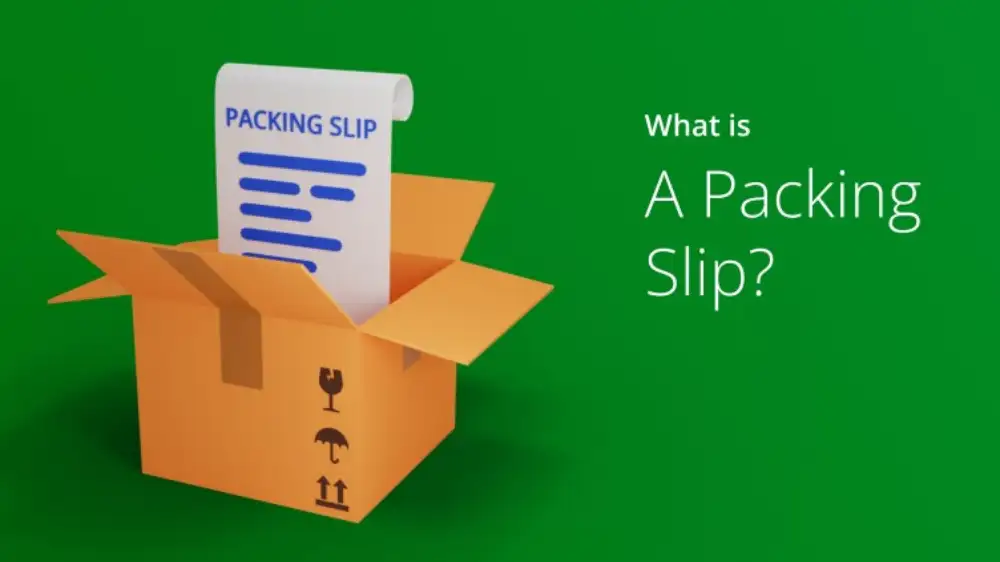 What Is The Packing Slip?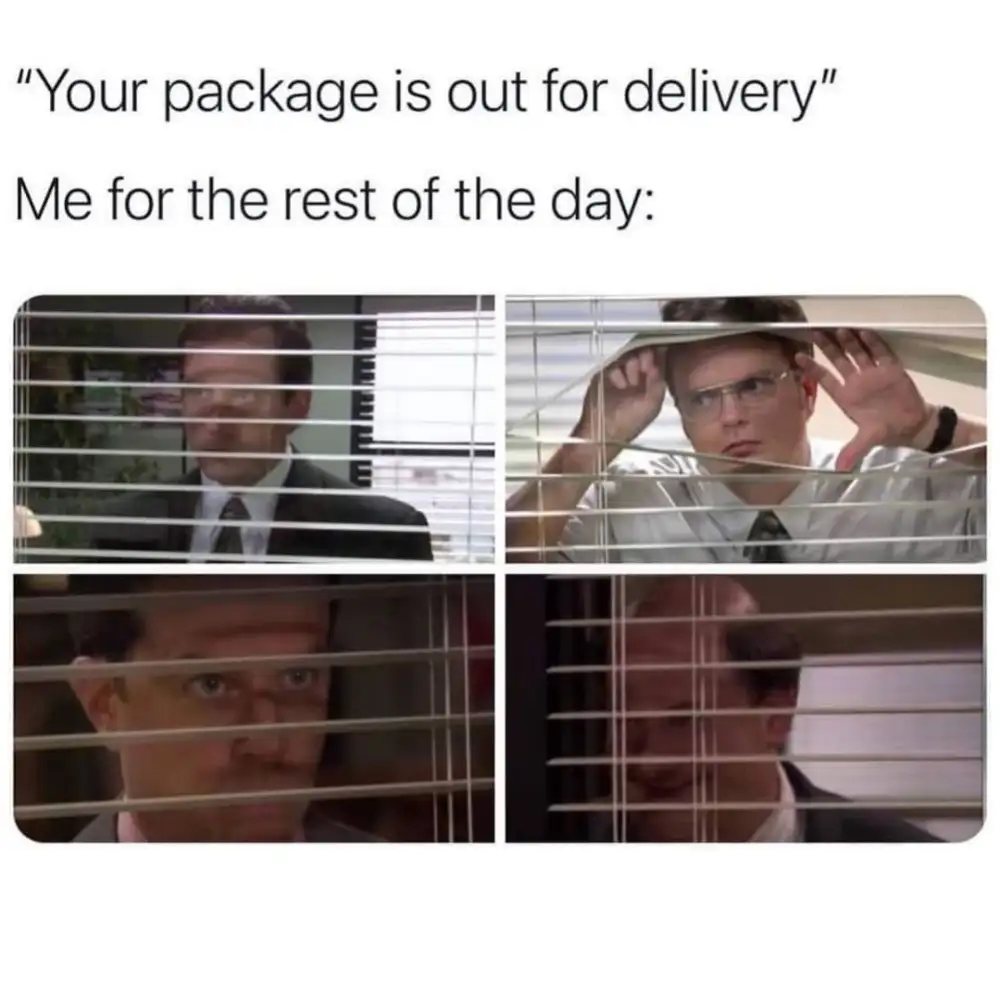 Did you notice the piece of paper attached together inside your shipping package?
If you see the list of ordered goods on that paper, congratulations! You found the packing slip.
The packing slip is a shipping document the seller provides. It lists the relevant information for ALL the items included in the entire order. You can view it as an order packing summary where the seller refers to the order ID to pack items.
The Purpose of Using a Packing Slip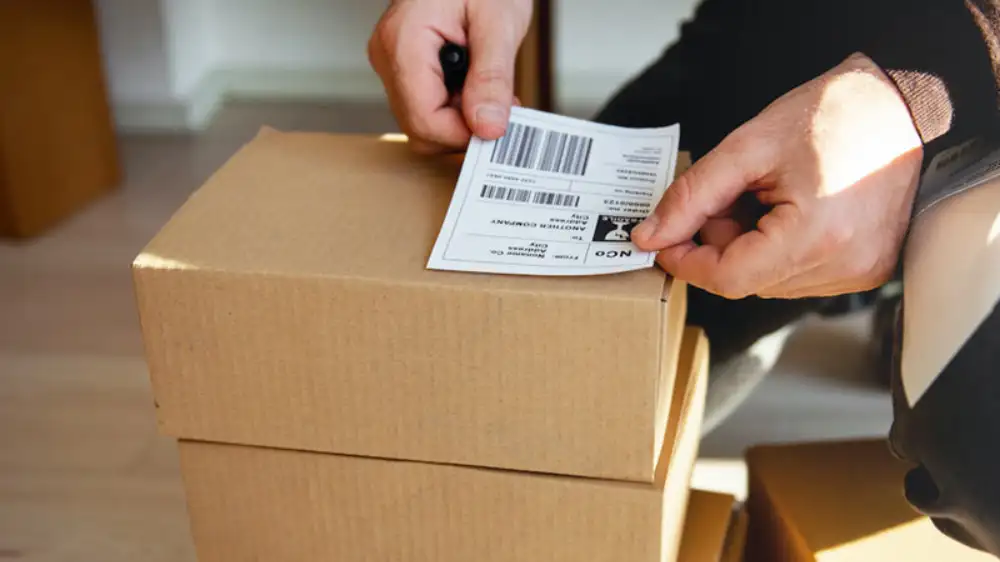 The existence of packing slips benefits both the seller and buyer. Let's have a look at it.
Avoid Packaging Mistake
Shippers use the packing slip to double confirm the products in order upon packaging. It is a quick reference for sellers to check the RIGHT items in a package. Shippers use it to check for unmatched items QUICKLY before sealing the box, preventing extra shipping expenses.
You also AVOID bad impressions from delivering the wrong items or missed items.
Expedite Import Custom Clearance
The packing list can be used as a material safety data sheet for a suspected shipment. It PROVES that the consignment does not contain dangerous goods, speeding up the import customs clearance.
Customer Reference to Confirm the Right Products
Customers refer to the packing slip to check the order date, order number, products, and quantity. It IMPROVES customer satisfaction and ENHANCES expectations.
A Fast , Easy and Cheap Way to Ship from China
Do not hesitate to contact Leeline Sourcing at any time regarding your shipments from China.
Is A Packing Slip Really Necessary?
No, but it is better to include it to save hassles on packing and shipping. The packing slip REDUCES human error and SAVES costs.
The outcome? MORE happy customers. MORE orders!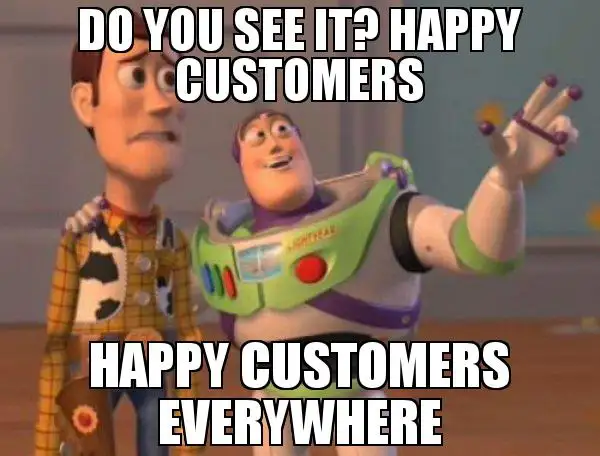 However, a packing list is a NECESSARY safeguard against shipping incorrect shipments internationally. Export packing lists are much more detailed than domestic packing lists due to the strict requirements of all parties.
The shipping logistics provider will issue the Bill of Lading (BOL) using the packing slip. The BOL is a receipt confirming that export or import goods have been received. This legal document is vital for any goods in transit, providing a SMOOTHER delivery process.
The Difference Between a Packing Slip vs. Invoice vs. Shipping Label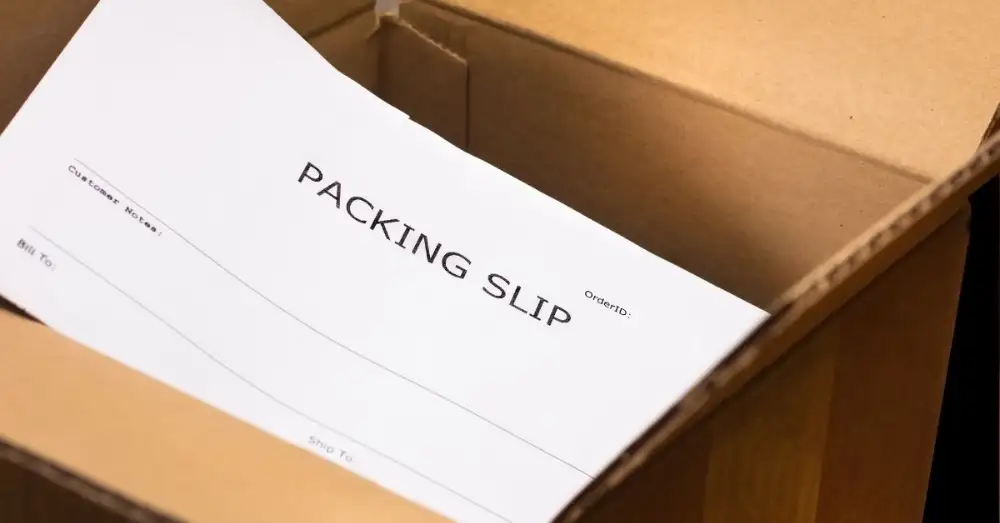 Packing Slip vs. Invoice
An invoice is a MUST-HAVE financial document for all businesses, while a packing slip is not.
Besides, the template for both a packing slip and an invoice is similar. But these documents serve different purposes.
A packing slip is an itemized list that lists
The parcel's size and weight
The product quantities.
In contrast, a commercial invoice shows
The invoice number
The product listing
The product quantities
The unit price
The payment amount
The payment terms agreed
The payment method.
Packing Slip vs. Shipping Label
A shipping label is a paper pasted onto the shipment parcel. It is PRIMARILY for the carrier and shipment services. This document SIMPLIFIES the shipment tracking procedures for delivery partners and the warehouse team. It mainly contains
The consignee and shipper address information
A barcode or QR code.
A packing slip is a document backup of the shipping label. Suppose there is any damage on the shipping label. In that case, the courier company can still refer to the packing slip for delivery.
What Information Should A Packing Slip Include?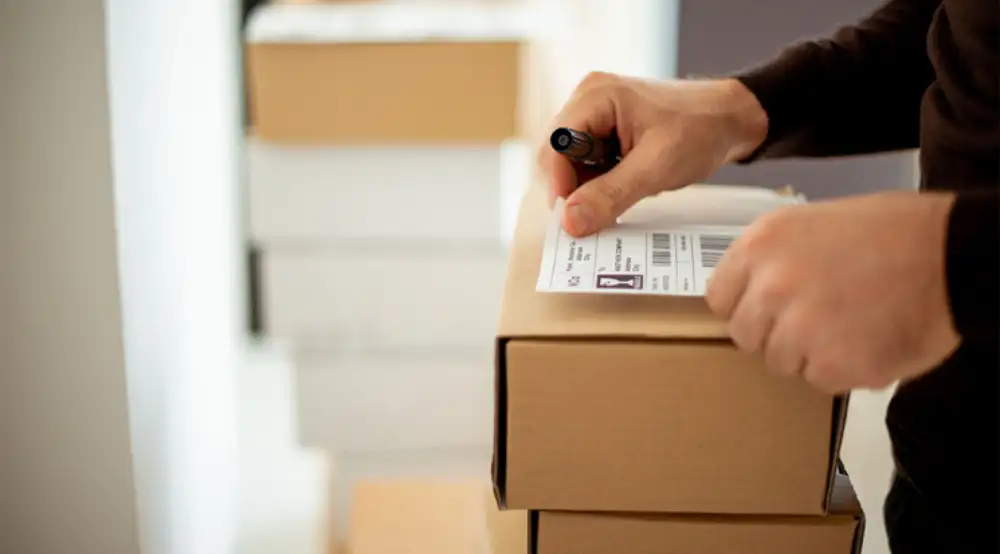 There are lots of free templates of packing slips online. Here's what you need to include in a packing slip:
It represents who you are to ship the products to. You should provide legal and accurate information about your business, including:
Name
Address
Contact number
Company name and logo

Recipient's Details
It represents who you are shipping to. Note that the recipient's name might differ from the buyer's. This document should include:
Recipient's name
Billing address
Shipping address
Contact number

Purchase order (PO) number
The purchase order number is a unique identifier of the order. It identifies and delivers the correct orders to REDUCE MISTAKES in delivery.
It is an excellent approach to add order DateTime in the packing slip. Assigning slips with a running number can be helpful for cross reference.
Itemized List of Ordered Items
List ALL the ordered products. Check that all items have been picked and included in the parcel before shipment. Recipients can also double-check that what they received is what they paid for. IMPROVED brand reputation.
If there are out-of-stock items in the order, list them and make a note.
Besides product names, you should also include the following:
Product SKU
Product Description (if any)
Quantity
Size and weight information
Special instructions (if any)
Why Are Packing Slips Important for Ecommerce Businesses?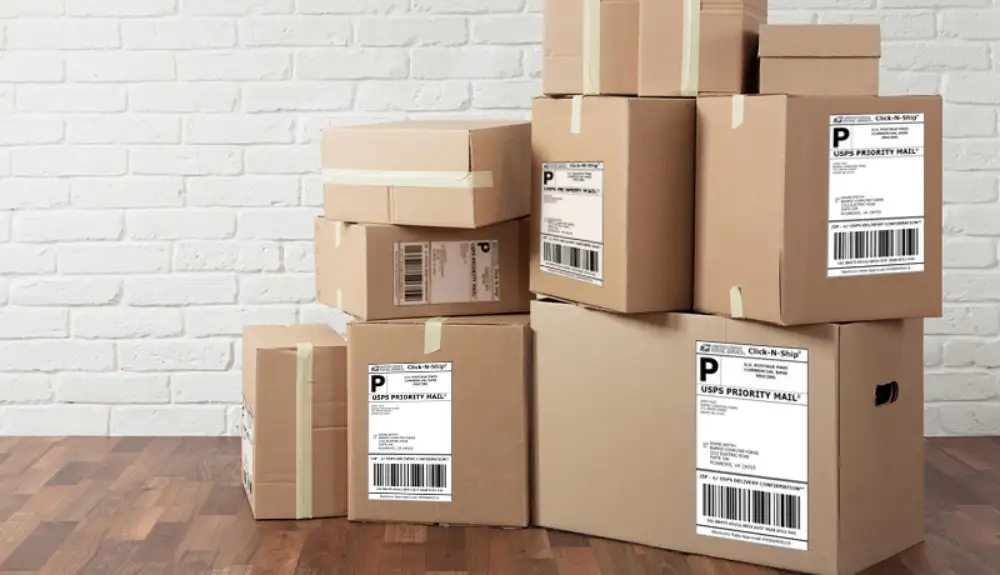 Aloha, it's the digital world era!
Everything is digitalized. It reduces paper usage (save the trees!), and people get used to accessing their order history online. But why are packing slips still crucial for eCommerce businesses?
Ensure the accuracy of shipment
The packing of online orders is still done by humans. (Excuse me if you are using robots)
Human mistakes are unpredictable. Packing slips ensure that ALL orders are in place before labeling and sealing. Shippers can QC the items easily with this shipping list to MINIMIZE errors.
Easy tracking of all orders
Sometimes, the items are stored in different warehouses for a single order. Thus, it requires multiple shipments in several boxes for the same order.
With packing slips, the parcels are labeled and organized with the help of reference order numbers. It would be CONVENIENT for both shippers and recipients to track their orders.
Recognize damaged items
Some scenarios might happen where a product gets damaged in transit or lost. Or the customers are not satisfied with what they received and want to return the product.
Packing slips can quickly identify defective products and speed up the return process.
The process is SIMPLE and FAST. Refunding or resending a package is NOT a headache anymore.
Confirmation of package delivery
Want to AVOID missing items in the delivery package? Use the packing list to check all items before shipping them out.
DOUBLE assurance. Just nice.
How To Create A Packing Slip?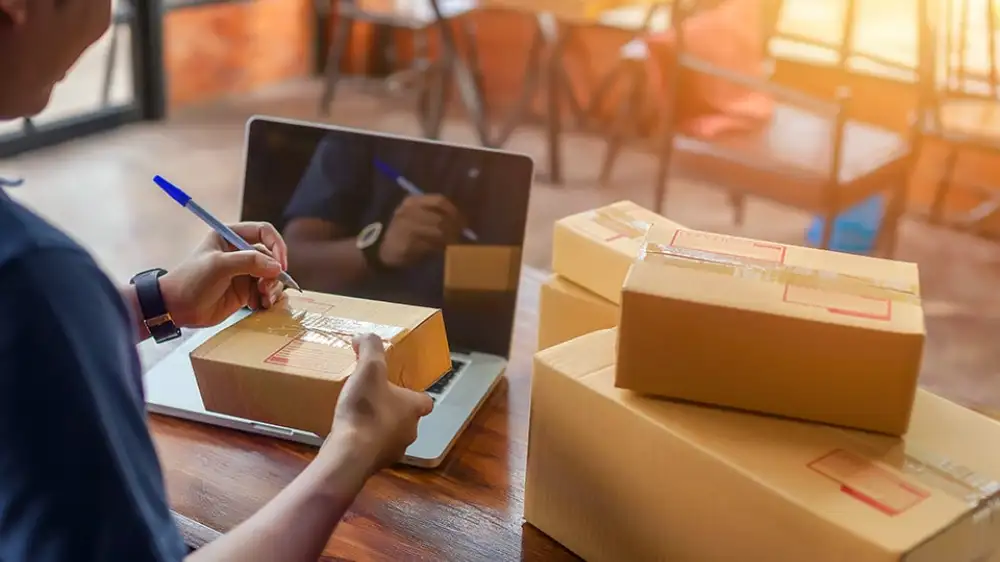 There are a few ways to create packing slips. The universal rule is to ensure SIMPLE and CLEAR packing slips. Consider
Finding FREE packing slip templates online
Subscribing to inventory management software for slip generations
Customizing your packing slip templates in Excel or Google Sheets
Refer to the summary steps to create a packing slip:
Prepare information needed for fields in packing slips
Choose or design the packing slip template
Insert related data into the packing slip template
Print a copy to ensure accurate alignments
Print packing slips with a labeling service
Voila! Your packing slip is ready. Use them in all your delivery for EASIER processes and HAPPIER customers.
Looking for the Best China Sourcing Agent?
Leeline Sourcing helps you find factories, get competitive prices, follow up production, ensure quality and deliver products to the door.
Some Considerations About Packing Slips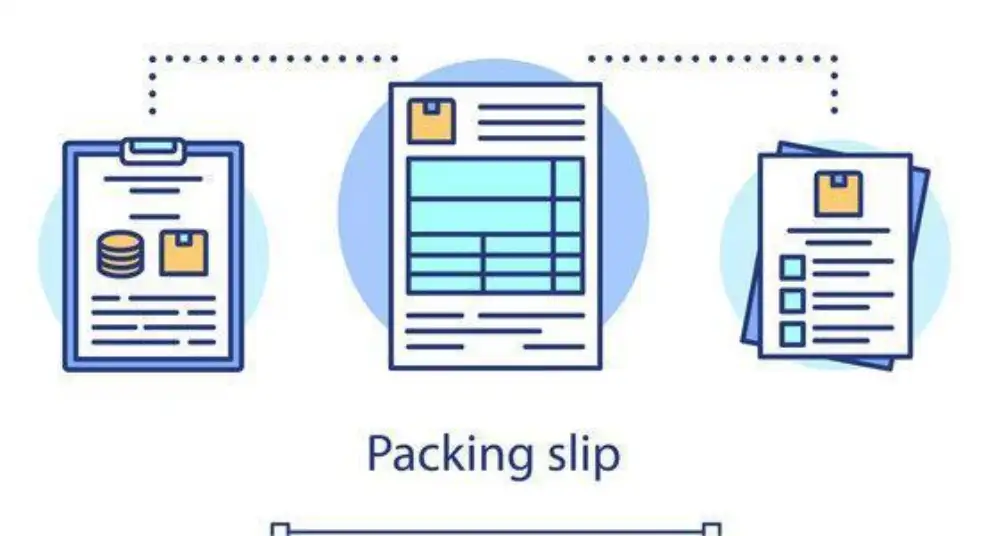 Packing slips are EFFECTIVE in keeping track of your shipment.
Unsurprisingly, a packing slip is essential to the order fulfillment process. It records the details of the shipped items and whether they are sent to the right place.
You get a good impression when a customer receives their parcel with a packing slip. They assume the shipper is organized, structured, and responsible.
But…
As the slips are made of paper, they are not eco-friendly. Imagine thousands of orders in a day, and multiple packages have multiple packing slips.
That's crazy.
Hence, we suggest using recycled paper to print packing slips to save our earth. These papers have fewer negative effects on the environment. And there you are – a sustainable company concerned about the environment.
Last Words
Packing slips are simple documents that bring A LOT of value to your business. Brand your business professionally with documents. With that, it smoothens the entire process of fulfilling orders.
Use the packing slips wisely, and you see the difference.
MORE cost-saving. MORE organized business. MORE satisfied customers. MORE repeat orders.
FAQs about Packing Slip
1. Is a packing slip proof of delivery?
Yes, it validates the delivery of an order. It confirms a successful delivery by signing the package slip as evidence. 
2. Is packing slip mandatory?
The packing slip is mandatory for international shipping and optional for domestic shipping. You can decide whether to include the packing slip based on your shipping process. 
3. What is a packing slip return form?
It is a form on a packing slip used when customers return orders. The form fields include reasons for the return and the type of refund requested. Customers attach this form with the returned product parcel and send it back to the shipper.
What's Next
Packing slips are essential for any eCommerce business. It ensures you are shipping the right products to your customers. You save hassles on shipments with the usage of packing slips.
Looking for more shipping solutions to SAVE costs and BOOST profits? We, Leeline Sourcing, are here to help with our years of freight forwarding experience. Talk to us today to get your personalized consultation!
Do you want a successful import business?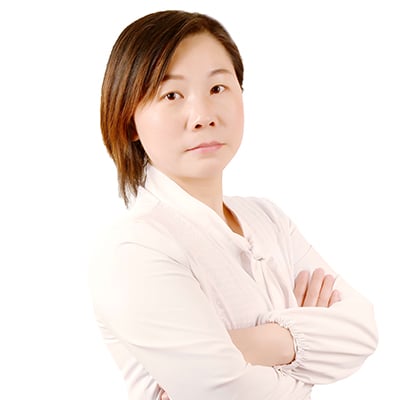 Hey, I'm Sharline, co-founder of LeelineSourcing. We've helped 2000+ customers import from China.
Do you want a better price on product or shipping?
We are sorry that this post was not useful for you!
Let us improve this post!
Tell us how we can improve this post?