Importing from China is pretty common these days.
The country boasts numerous wholesale websites and markets for you to choose from. This allows you to purchase premium quality goods at affordable prices.
However, one of the most important parts of the entire importing process is "Shipping".
There are several shipping modes available through which you can get your goods delivered from China to America.
However, the concept of "Shipping" isn't as simple as it appears.
You should be aware of shipping costs, time and several other related factors before you can claim to have a complete grip on the concept in question.
Our sourcing exprt have prepared this thorough guide to help you understand the complete process of shipping goods from China to USA.
By the end of this article, not only will you be equipped with the knowledge of different terms and modes of shipping, but also with the essential tips and tricks to save time and money.
That being said, let's get started!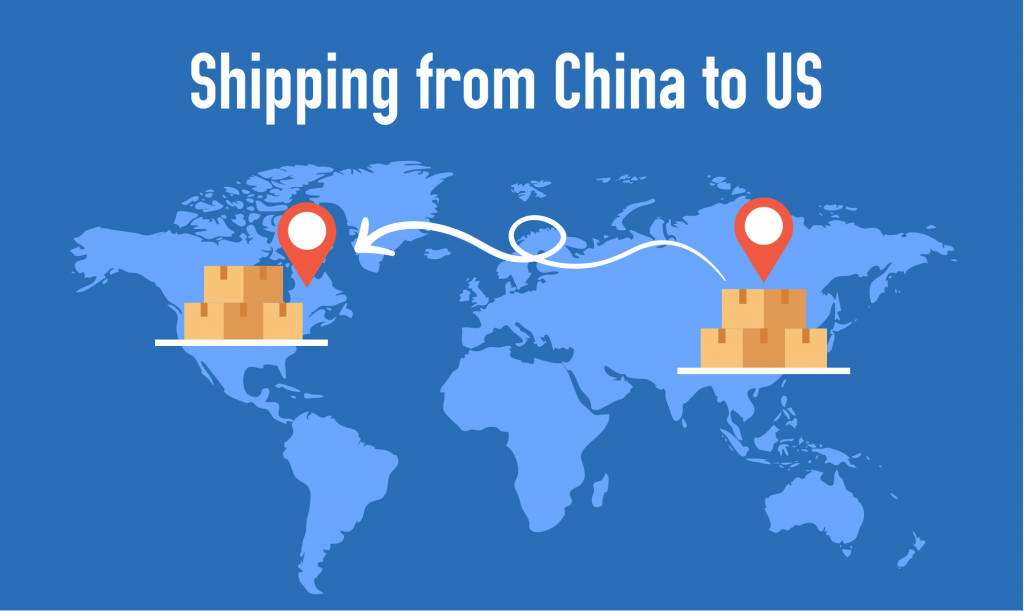 1.Important Terms and Abbreviations commonly used in International Freight Shipping:
Incoterms: Refer to the rules that help traders in determining the responsibilities and concerned accountabilities of the buyers and sellers.
If you are into the importing business, you are highly recommended to get a hold of these terms. Use them wisely according to your business deal to avoid legal disputes. My best practice is to offer mutually beneficial deals to my supplier. The incoterms mentioned below are acceptable in international trade contracts as well.
FOB: Considered ideal by both the buyer and seller, FOB or Free on Board is among the most used shipment terms.
According to it, the supplier remains responsible and liable for the products only until they are received by the carrier at a shipping point.
Once the products arrive at the designated point, the complete responsibility and liability of goods are handed over to the buyer.
FOB is further divided into two types i.e. FOB shipping point and FOB destination point. As per the former, the supplier's responsibilities and liabilities are transferred to the buyer once the shipment leaves the Chinese port.
According to FOB destination point, the responsibility changes hands as soon as the products reach the port of destination (USA in our case).
It should be noted that FOB can only be used while shipping goods from China to USA via sea freight.
CIF: A CIF or Cost, Insurance, Freight agreement requires the supplier to take complete responsibility of goods. This includes shipping cost and insurance.
The responsibility shall last until the buyer receives their products (at the point of destination or any other mutually agreed on address). It is the best term for buyer or importer as it frees all the tension from my side. 
The buyer should make the payment once the goods reach the designated point of destination.
Since the suppliers have to put in extra effort in such kind of agreement, they add additional charges. These extra charges are in short a compensation for their services.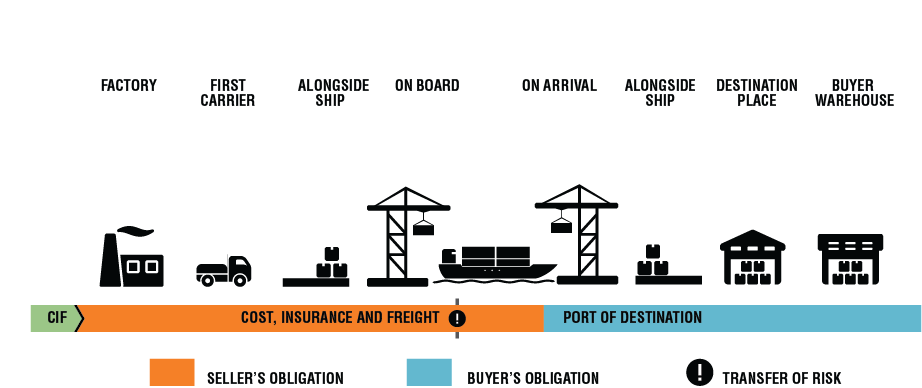 EXW: According to EXW or Ex Works, all shipping arrangements should be made by the buyer. This gives them complete control over almost every process involved in shipping.
This rarely used agreement only requires the seller to obtain a Certificate of Origin and export license. As this type of agreement strongly favors the supplier, it is often used in compliance with other terms to assure a fair distribution of responsibilities.
DAP: Delivered at Placeis surely not a favorite among suppliers. Except for the import customs fee, every other requirement has to be fulfilled by the seller to assure smooth shipping.
Moreover, the seller remains responsible and liable for the products even after the shipment arrives at the port of destination. The buyer often decides the point from which the goods shall be picked up.
Once it's time to start unloading products, the buyer should assume complete responsibility of their package(s).
DDP: A Delivered Duty Paid agreement puts the entire responsibility of arranging shipment on the shoulders of the supplier.
This includes the import customs fees as well. The buyer is only asked to unload the products and pay for import clearance.
Every additional expense is added by the supplier and quoted to the buyer beforehand in the form of a landing cost. Discuss your services like warehousing, quality tests, and others in detail. You hire a third party for these services, but it would be time-consuming.  
Upon the finalization of details, the seller is required to select a convenient carrier for reducing the shipment cost as well as time.
DDP can be quite complicated for the seller. A preferred practice is for buyer to agree on paying the import clearance.
In case the customs clearance task doesn't achieve success, the seller is responsible for finding an alternative carrier. The change in carrier or delivery method can impact the shipping time and cost.
BOL (Bill of Lading): An essential document between the carrier and shipper that serves to acknowledge the receipt of cargo for shipment.
A BOL including the cargo's details such as quantity, quality, nature etc. is demanded by International laws such as Hamburg Rules, Hague Rules as well as Hague-Visby Rules.
As stated above, a BOL serves as a definite receipt that acknowledges the successful loading of cargo. It includes the terms of the contract in addition to being a document of title to the products.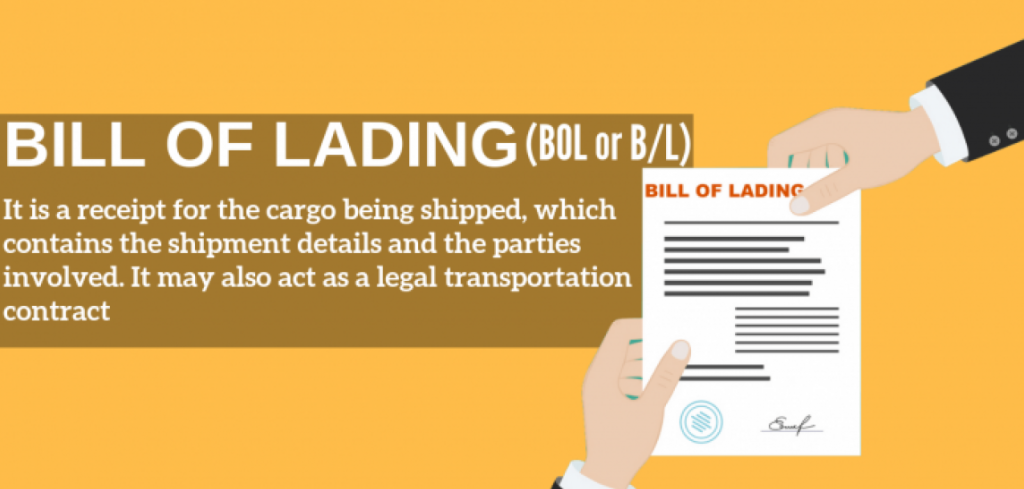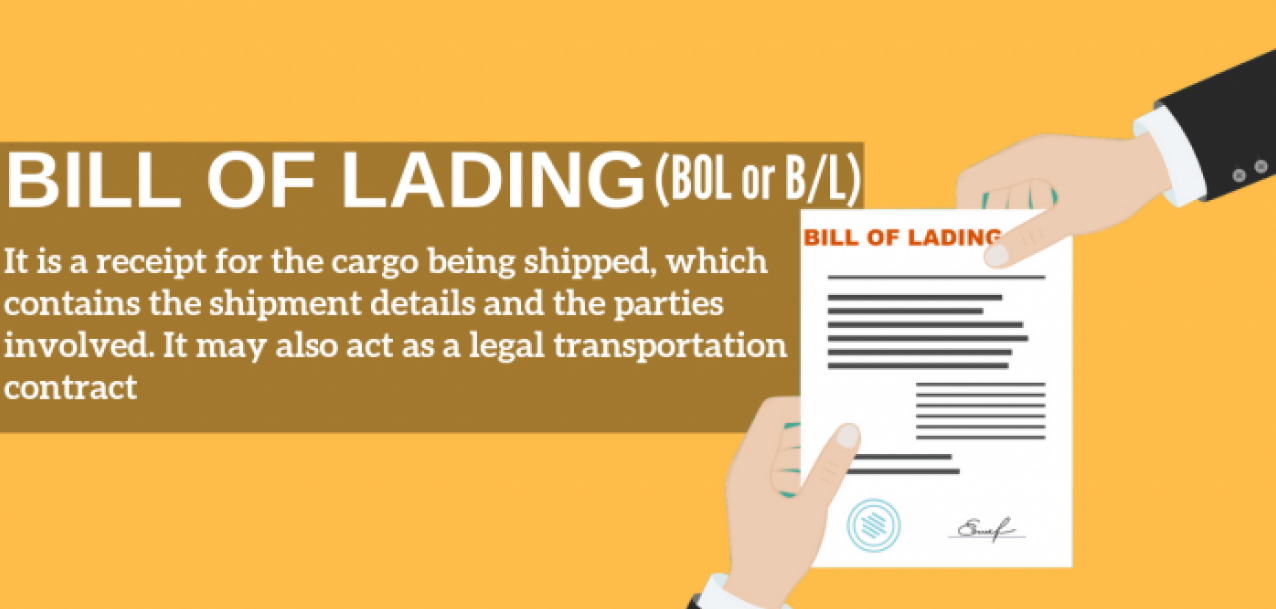 LCL (less than Container Load): A shipment that does not take up all of a container's space. The remaining space can then be used by freight transport provider's other customers.
This option is pretty cost-effective since the total cost is divided between all customers. In case your cargo weighs less than 150 kg, then you should definitely opt for this mode of shipment.
However, it should be noted that the additional costs can make things inconvenient in the long-run.
FCL (Full Container Load): As per this term, you have the entire container space reserved for your goods and your goods alone! This approach is quite convenient and boasts several perks.
For starters, the risk of loss and breakage is pretty low. Moreover, the overall cost associated with FCL is lower than that of LCL. Also, the China-USA shipping time is reduced considerably. If you import heavy shipments, FCL saves your costs, delivery, and handling time. It also makes whole shipping containers easier than many small shipments. 
Suggested reading:What are trade terms?60 International Trade Terms Defined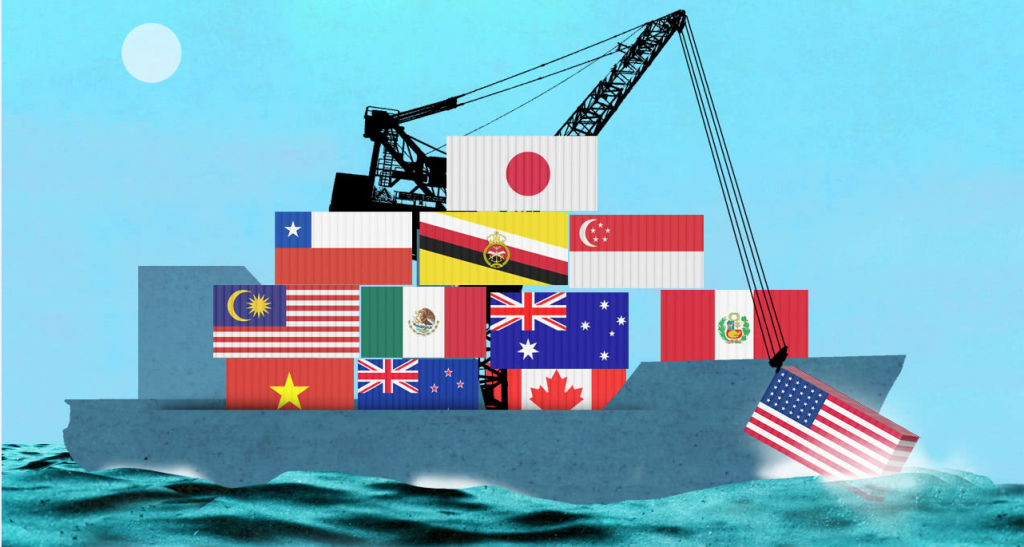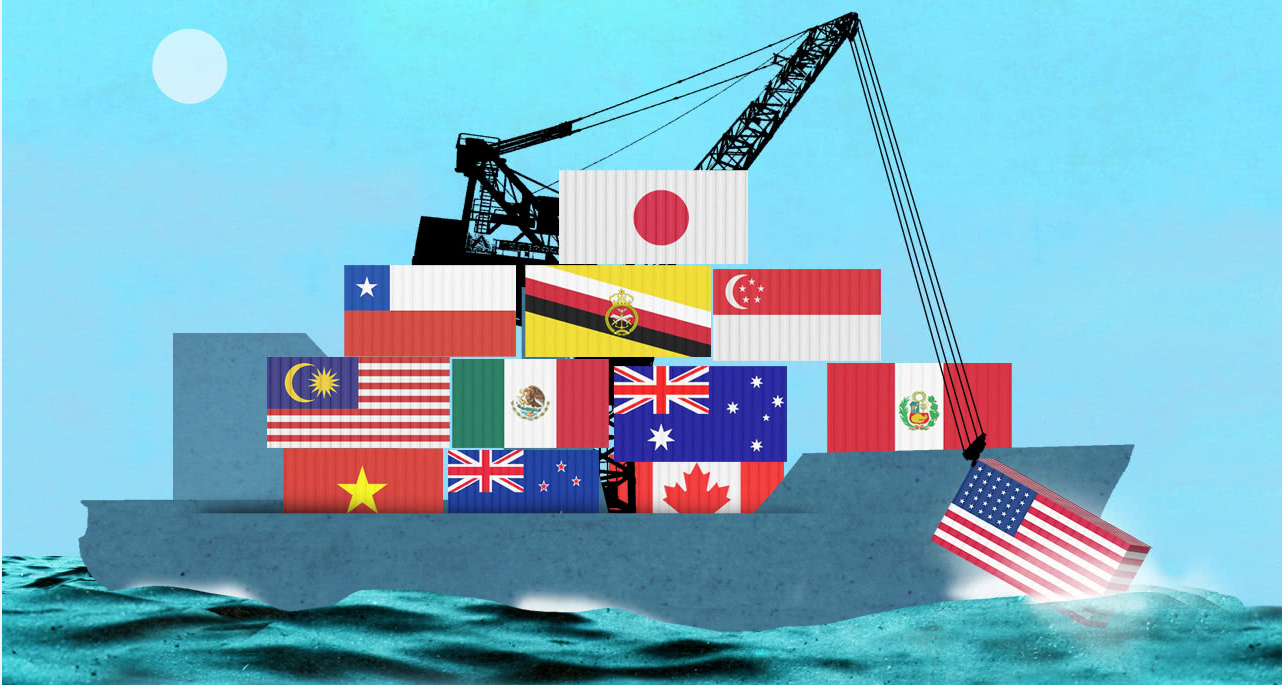 2.Freight Forwarding from China to USA
Before you learn about different freight shipping methods, it's important for you to know what a freight forwarder actually is.
A freight forwarder takes the complete responsibility of arranging shipments from manufacturers to buyers.
By complete, we mean the labeling, packaging, shipping cost and the acknowledgement of the required documentation.
This is why, many people turn to freight forwarding for getting their goods delivered to them. This method also saves you the hassle of hiring a customs broker. Freight forwards are best if you are expecting continuous shipments with extra services. My freight forwarder provides me with door-to-door shipments with complete care of inventory. 
Goods can either be shipped via ocean or air. The following section will help you get aware of different shipping methods.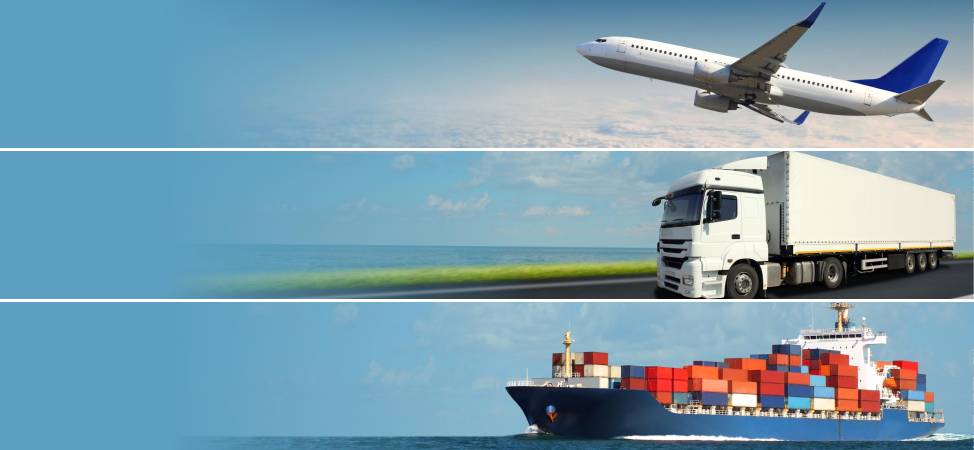 1.Ocean/Sea Freight Shipping to USA from China
When you hear someone say "shipping of goods", you are most likely to assume that the products are being brought via sea.
And this is exactly what happens in the sea freight shipping method. The method in question has been widely regarded for over 20 years now.
Having a freight forwarder bring your goods to you via sea is recommended in case the shipment volume is high.
Definition of Sea Freight Shipping: As the title suggests, the said type of shipping refers to the procedure in which materials, goods, merchandises and cargo are transported from one destination to other over the sea.
This method of shipping has been in practice for hundreds of years now. It's safe to say that sea freight shipping has a positive impact on the global economy.
The procedure followed by a sea freight for shipping goods from China to USA: Basically, what happens is that the freight forwarder asks the shipper to confirm and provide certain details including the shipping method (FCL or LCL).
Intended Incoterms, essential documents, payment as well as the associated delivery methods. For an FCL method, the following process is followed:
Pickup -> Drayage -> Clearance & then Shipping
And the flow of an LCL shipping process is as follows:
Pickup -> Carry-in & Inspection -> Storage & Packing -> Custom Clearance and Shipping -> Unloading (Destination)
A preferred method of shipping from China to US: Many people and even you should opt for sea freight shipping, since the perks it offers are quite impressive.
Also, if you are getting sea shipments from China to the west coast, then it's better. Shipping time from China to the East Coast is more than from China to the West Coast. 
The method in question is affordable and comes in handy in case the volume of shipment is significantly high (heavier than 150 kg). Although sea freight takes quite long to import from China to USA, it can get every type of product on board.
Container and Shipping Types: Containers are normally divided into three types i.e. 20'GP (20 feet general purpose), 40'GP (40 feet general purpose) and 40'HC (40 feet high cube).
20'GP is suitable for carrying heavy shipment, while the 40'GP type is more capable of transporting spacious goods, despite the maximum load capacity of both types being the same.
You can go for LCL (Less than Container Load) and have your shipment share space with other packages in the container. Or, you can pick FCL (Full Container Load) and have the entire container to yourself.
Deciding the right Packaging for Sea Freight Shipping: For stacking parcels and cartons, pallets are commonly used. You should hope for your pallets to be closely packed into the container.
Pallet Loading Height, Load Weight, Container Space and Unloading Requirements are essential factors that help in the selection of the right kind of pallet.
Moreover, as the shipment from China to USA can take around a month to arrive at the destination, it is important to ensure that the packaging is done in a way that the goods remain protected under all conditions.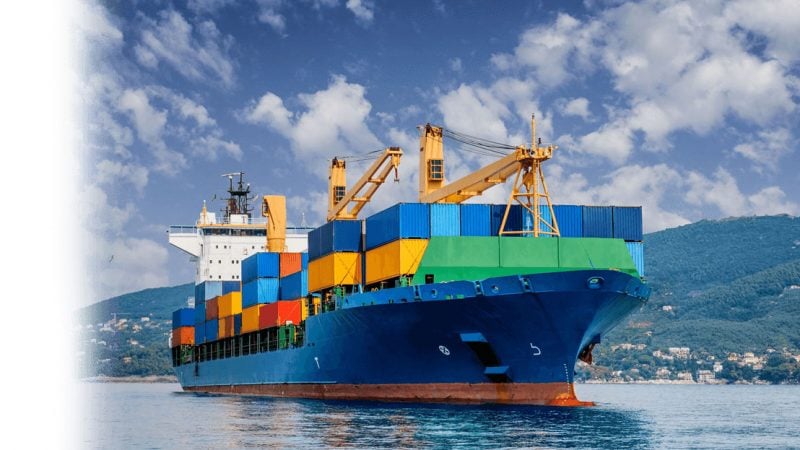 2.Air Freight Shipping from China to USA
While this approach wasn't quite common in the beginning, it amassed recognition over time. Now, countless products collectively weighing millions of tons are transported via air every year.
Definition of Air Freight Shipping: As per the title, this mode involves the use of an aircraft to transfer products from one place to another.
For me, it was expensive and affected my profit margin. Later on, I used Air shipping for my premium products for fast shipping. It was life-changing and helped a lot. 
Both commercial as well as chartered airlines can be used for shipping goods, as long as the routes and destination allow the carrier to land or fly smoothly.
Why should you go for Air freight shipping? You should opt for this mode if you would like to have your cargo delivered in a relatively short amount of time.
It is an ideal method for carrying cargoes that are low in terms of volume and are taken from city to city. Additionally, marginal handling and improved security are other perks of using air freight.
Air Shipping Cargo: Suitable for shipping products that are prestigious (value-wise) or need to be delivered on an urgent basis. Such products include pharmaceuticals, perishables, electronics, jewelry etc.
Generally, two types of cargoes are used in air freight shipping. General Cargoes carry electronics, pharmaceuticals, jewelry and similar expensive items. Special Cargoes, on the other hand, are tasked with carrying perishable or hazardous items.
The special cargoes cannot be accommodated in every other airline. They have to be thoroughly inspected and make sure of certain requirements.
It should be noted that air freight shipping costs more than sea freight shipping. However, speed and other perks offered by the former are worth the extra price!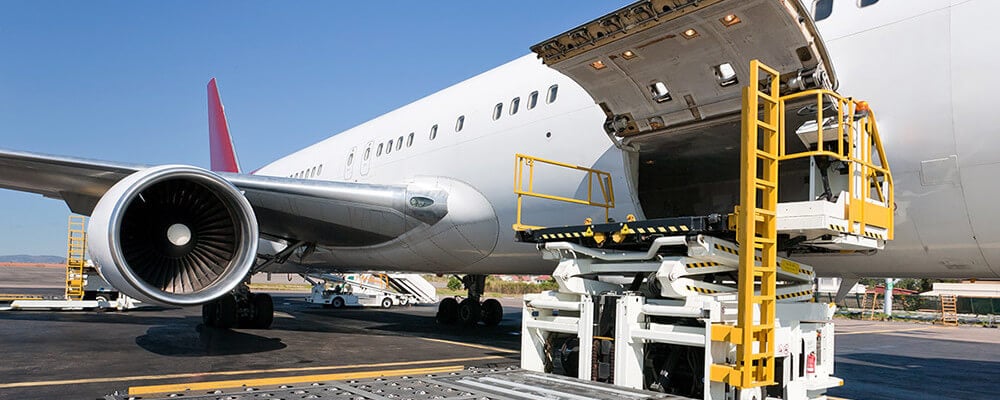 3.Courier Service Shipping from China to US
Definition of Courier Service: Offered by courier companies, this service involves the transportation of cargoes from one destination to another in the quickest possible time. If you want your ordered items to arrive from China to USA in days instead of weeks, choose this service!
The Courier Shipping Process from China to USA: You will be glad to find out that the process followed by major courier shipping services doesn't require too much from your end. Although it is a bit expensive, these services handle everything from documentation to customs clearance. So, you don't have to worry about the technicalities.
Courier providers offer door-to-door deliveries.
Major couriers in China: FedEx, DHL, UPS, TNT and China Post are among the most sought after courier companies for transporting cargoes from China to USA.
Suggested reading:International Package Shipping:The Ultimate Guide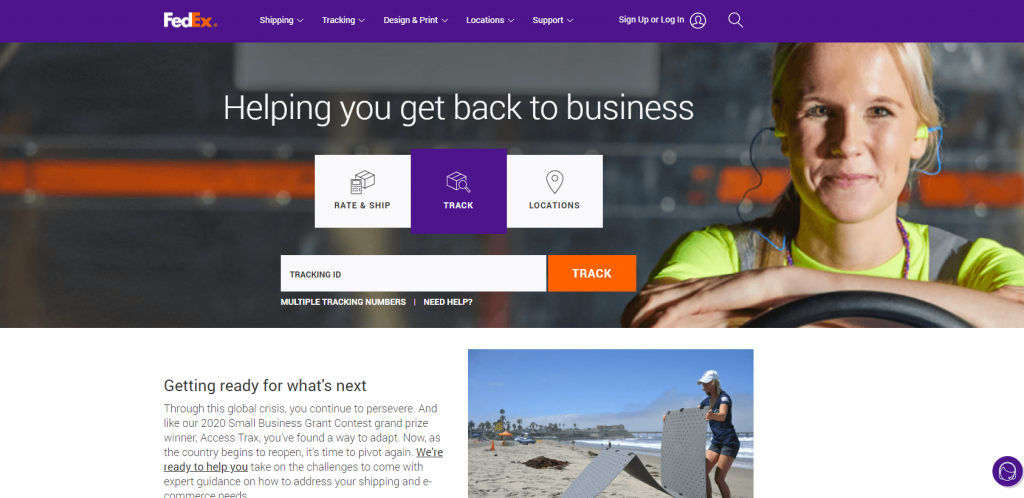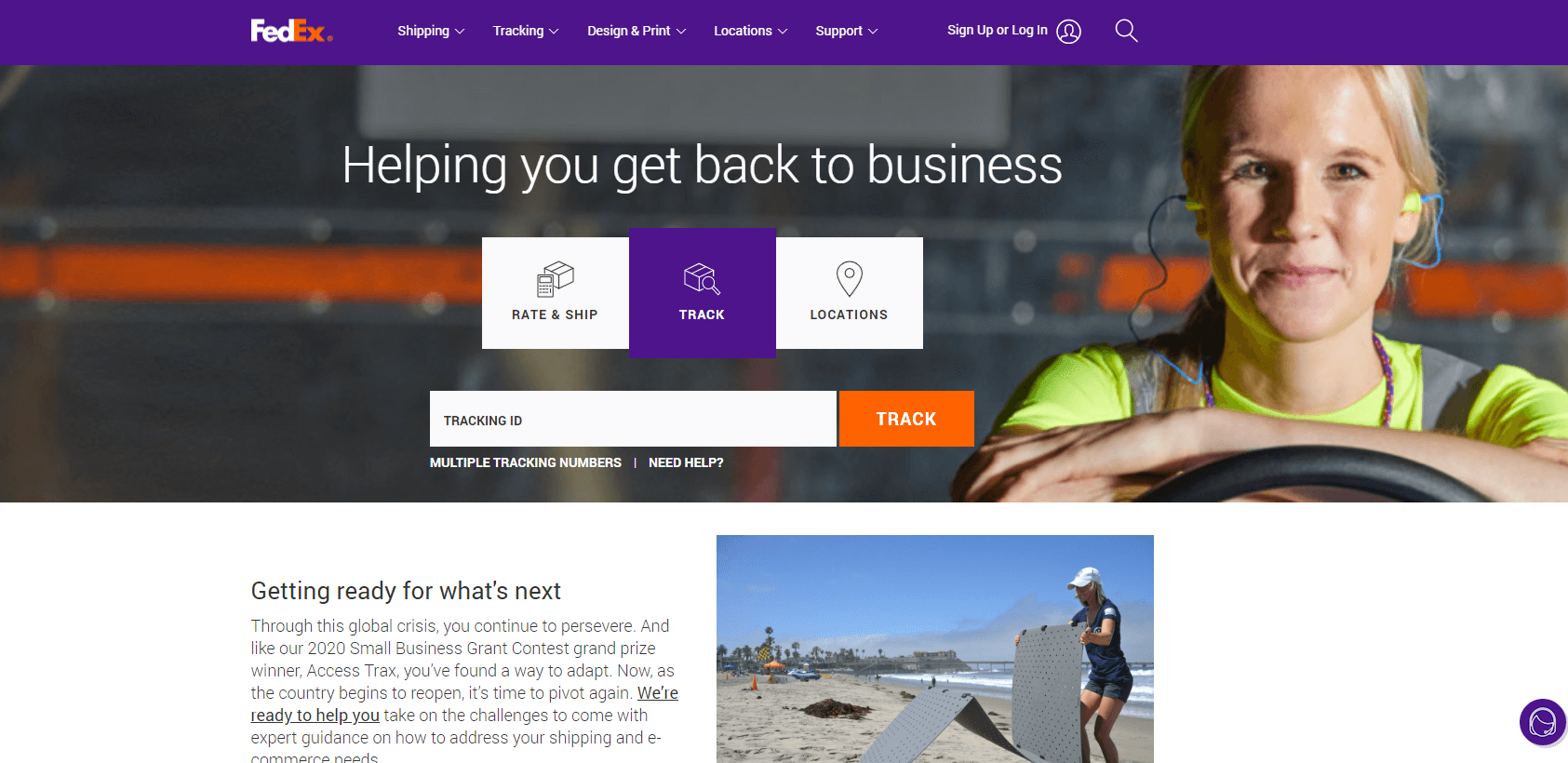 3.Shipping from China to USA: The Element of Time
Freight forwarders have to take numerous factors into account while shipping to US from China. A shipping mode that is cheap in cost will usually take more time to arrive at the destination.
On the other hand, a comparatively expensive shipping mode will get the products shipped in lesser time. In the end, you have to decide for yourself the ideal way to get your goods delivered to you.
In my experience, if you have premium products, then go for Air shipping. Sea shipping times are quite good; you must select the right ports for the shortest distances. 
1.Time taken by an Air Freight for shipping goods from China to USA
It's pretty understandable that air freight is quite faster than sea freight. Still, the mode in question isn't the fastest, thanks to some technical air freight operations. Courier service takes the cake when it comes to being the fastest service for shipping from China to USA.
East Coast: It can take a standard air freight between 4 and 5 days to ship products from China to the East Coast of America.
West Coast: It can take a standard air freight between 2 and 3 days to ship products from China to the West Coast of America.
2.Time taken by a Sea Freight for shipping goods from China to USA
Sea Freight Shipping is a cost-friendly option for shipping goods in large volumes. However, it isn't a quick mode of shipping and is in fact, the slowest.
So, you should only go for this option if your ordered goods can stand the test of a couple of weeks' time.
A.Recognized Chinese Ports
Keep a few things in your mind while selecting a port. Their distance from your destination port and what type of vessels you get. Also, what is the distance from your supplier? See if train freight is available at your supplier's location or not. After all, it all affects your shipping costs. 
Shanghai Port: The city of Shanghai is situated at the tip of the Yangtze River delta. The Shanghai Port is accessible even by China's inner provinces.
The availability of numerous manufacturing factories in the surrounding provinces makes this port one of the bests for shipping to USA from China.
Shenzhen Port: A highly essential port that not only serves as the gateway to Honk Kong, but also links China's remote areas to the world.
Ningbo-Zhoushan Port: It is one of the busiest ports, not just in China but throughout the world. It handles millions of tons of cargoes on an annual basis.
As the title suggests, it is situated in Ningbo and Zhoushan, located on East China Sea's coast in the province of Zhejiang.
Hong Kong Port: This port prioritizes China's exports and imports. You will be surprised to know that the Honk Kong Port offers around 340 container liner services every week. Not only that, but it also links to nearly 470 destinations per week.
Guangzhou Port: This port doesn't need any introduction. Situated in the Pearl River Delta, the port in question has been in use for trade purposes in China since the Silk Road trading.
Fast forward to the present day, the Guangzhou Port is now is all set to become a key port for global trading purposes.
Qingdao Port: A major player in Northern China, the Qingdao Port is the largest port in the country (capacity-wise) and is known for shipping goods that mostly fall under the automation, data and e-commerce umbrellas.
Tianjin: When it comes to capacity, Tianjin is only left behind by the Qingdao Port. As more and more domestic and international shipping routes get added, the shipping business of Tianjin is bound to experience a smooth growth.
Xiamen Port: This port connects to more than 50 countries. Xiamen is located in Jiulong River's mouth and boasts more than 68 shipping routes.
Dalian Port: Situated in China's most northern area, Dalian Port connects to over 160 countries in addition to being the largest port in North East China.
It also links with different seaports located in North Asia, East Asia as well as the Pacific Rim.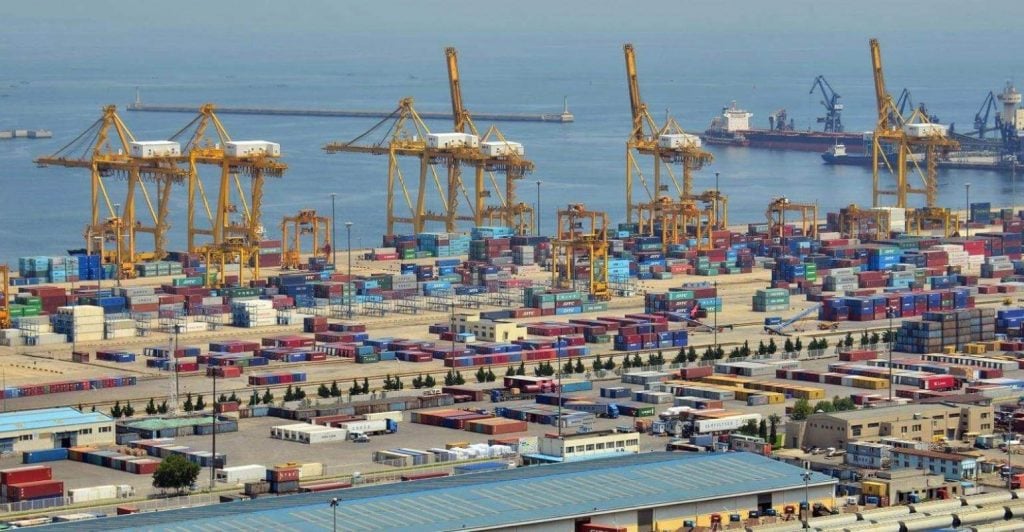 B.Recognized American Ports
Port of Los Angeles: It has a reserved spot in the top 20 busiest ports in the world (#19), with respect to container volume.
It serves as a major player in the Trans-Pacific trades as it is situated along the coast of California. On an average, it deals with 4.5 million TEU per year.
Long Beach Port: Situated close to the Port of Los Angeles, the Long Beach Port records yearly trades of around $180 billion. When it comes to container shipping from China to the west coast of USA, this port plays an active part.
New York & New Jersey Port: It is among the busiest ports on the Eastern seaboard. The reason behind it is that a large chunk of consumer trades in the world continue to happen through this port.
Georgia Ports: We are referring to North America's two highly essential ports (Savannah and Brunswick). While the Port of Savannah features the largest single-terminal facility and the largest presence of import distribution centers on the USEC, the Port of Brunswick is widely known for being an ideal port for trading related to the auto industry.
Seattle-Tacoma: The Seattle and Tacoma ports in Washington are adamant on taking over as the top handlers of America's international container volumes in the coming years.
Port of Virginia: It is smartly located and this is the reason behind its immense popularity. It shares connections with railway as well as partnerships with the Eastern seaboard's other ports.
Port of Houston: This port boasts an immensely large area along with advanced equipment that makes it easier to unload containers.
South Carolina ports: Charleston and Georgetown are the two ports that can be found in South Carolina. The former has five public terminals and is known for handling motor vehicle shipments, containers and cruise ships.
The latter is widely used since it provides access to other ports e.g. Georgetown.
Port of Oakland: It is responsible for handling around 99% of all container shipments that are either entering or exiting Northern California. It connects to two railways and has three container terminals.
Port of Miami: A highly important port, situated in Florida. It plays a major role in global trade and connects North and South America.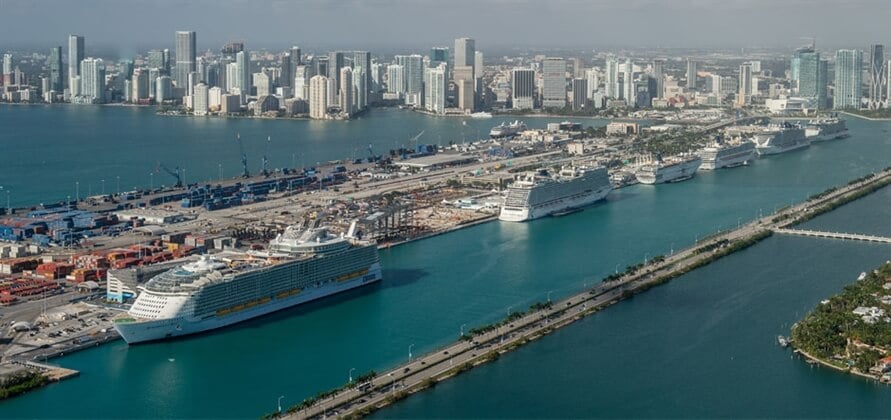 C.Sea freight shipping from China to USA: The Lead Time
It usually takes around 30-40 days for sea freight shipping to transport your products from China to USA. There are several factors that contribute to this extended amount of shipping time.
Some of these factors are custom delays, port congestion, varying weather, acknowledgement of necessary documentation etc.
3.Time taken by Courier shipping for transporting goods from China to USA
Courier shipping is undoubtedly one of the fastest modes of shipping for bringing your goods from China to USA. Yet it limits product size and is very expensive for many shipments. I only use a courier in case of emergency or urgent delivery. 
This service is a must-avail in case the cargo is packed with items that are either too expensive or need to be delivered as quickly as possible.
Average Courier Shipping Time from China to USA: DHL, FedEx and UPS are known for having the best average courier shipping times in this regard i.e. 3.5, 4.6 and 5 days respectively.EMS can take around 15.7 days, while Ali Express Standard Shipping can take close to 20.6 days to get your products to America from China.
China/Hong Kong Regular Post: Expect a very slow service if you have opted for Regular Post. However, you can utilize what many refer to as an "Express" service that can cut down a week from the standard delivery time.Generally, you will have to wait for around a week or two (if not more) before you can be notified that your ordered items have entered USA.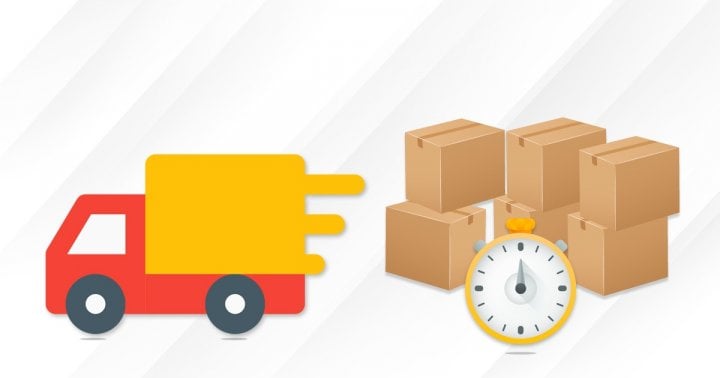 4.Cost of Shipping from China to US
While importing from China lets you get a hold of premium quality goods at affordable prices, there are certain aspects you need to consider first. These aspects influence the total importation cost. Yes, we are referring to the shipping costs!
A.Composition of Sea Freight Cost
There are numerous factors that help determine the sea freight shipping cost. These factors include the cargo, shipment weight and size, shipment time as well as location and destination.
Port to Port: As the title indicates, this service refers to the transportation of goods from one port (origin) to the other (destination).The seller is tasked with paying as well as submitting the relevant documents so the cargo can be dispatched from China. Once the shipment reaches USA, the buyer needs to take care of the remaining tasks i.e. submitting documents, clearance, unloading etc.Generally speaking, the shipping cost for a 20'GP container transporting goods from China to the west coast of America ranges from $2000 to $2500. As for the east coast, the cost can range from $3000 to $3500.
Door to Door: A well-liked service since it only asks you to clear the freight payment and receive products at a specified address! It includes extra services like warehousing and shipment management. That's why its cost is more than other options. 
Landed Cost: It refers to the complete amount that the buyer needs to pay for shipping. Every single charge associated with shipping including fee, clearance etc. is included in the landed cost.
You can calculate the landed cost with the help of the given formula:
Landed Cost = Customs Clearance Fees (paid to the customs) + To-Door Freight (paid to the freight forwarder) + EXW/FOB (paid to the seller) + Import Duties/Tax + Port Handling Fees (submitted by the terminal operator in order to compensate the labors for their duties of transferring cargoes before the shipment leaves the port of origin and after it arrives at the destination port).
B.Air Freight Cost Composition
You should be aware by now that air freight shipping from China to USA can be quite expensive. However, it delivers goods at a fascinating pace.
Like sea freight, the cost of this mode of shipping is dependent on a number of factors as well such as Volume and Chargeable weight (the heavier number between dimensional weight and actual weight). Better to use lightweight and compact packaging to reduce dimensional weight. My agent also optimizes my shipment to save costs further. 
When it comes to air freight, getting your goods delivered via FedEx can cost you between $5.5 and $7.5 per every kg, and between $7.5 and $9.5 per kg if you choose DHL.
C.Import Tax, Custom Duty and Tariff
Import/export codes, tariff codes, customs codes or simply, HS Codes help in classifying goods via unique 6-10 digit classification numbers. The codes can be found on HS Tool.
Also, you will need the HTS-US (Harmonized Tariff Schedule of the United States) before you can calculate the custom duty and import tax.
The initial 6 digits of the HS code represent its main category. Rest of the digits represents the country's subdivision.
5.Tips for saving time while Shipping from China to USA
While it has been stated that air freight shipping is faster than ocean freight and that courier shipping is the fastest of all, there are some steps you can take to make sure that no delays occur because of you.
A.Preventing Time Delays In China
Even before your cargo is dispatched from China, you need to take care of some things. For starters, it's always better to work with credible and experienced companies.
Companies with a firm reputation are aware of all the technicalities associated with the shipping process. This can contribute in hindering any sort of delays that can otherwise surface due to lack of awareness. Hire a shipping company to prompt delivery from your supplier warehouse to the port. They also contribute to extra services like packaging, testing and shipment optimization. 
Also, you need to be fully aware of Chinese Holidays, as they have the potential to cause considerable shipment delays.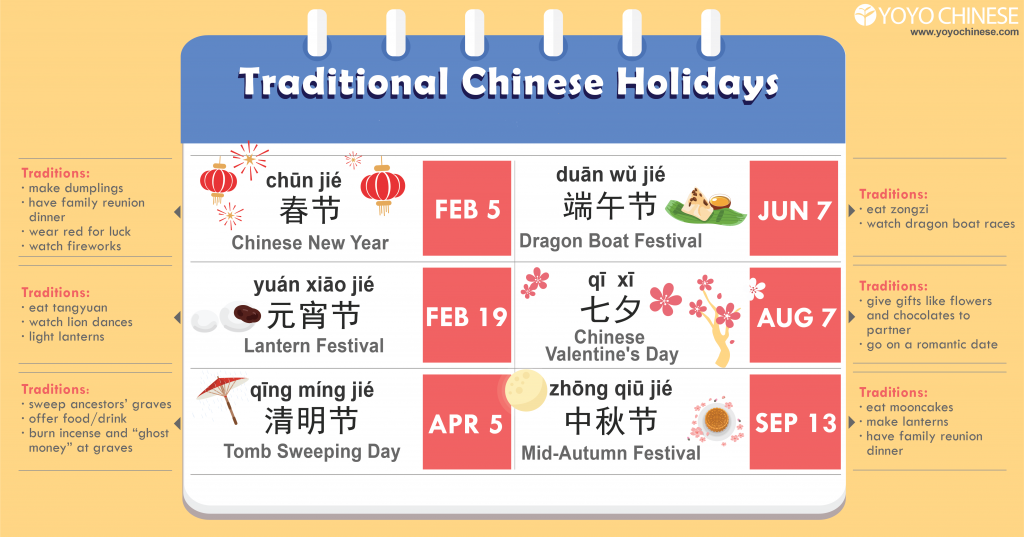 B.Preventing Time Delays in USA
Even when your cargoes successfully reach USA, you can run into unexpected delays. To avoid those, always ensure that you have the required documents ready to submit upon the arrival of your goods.
Also, properly completing the Clearance paperwork can be a deciding factor when it comes to avoiding delays.
6.Tips for Choosing the Right Freight Forwarder
There's no doubt that you can choose from countless freight forwarders who can manage your cargo as it gets transported from China to USA.
However, not every forwarder is capable of doing your task. So, to make sure that the freight forwarder you select is the right one, ask yourself the following questions!
1: Does your freight forwarder have the capability of offering the exact services you are in need of?
Once your products are shipped from China to USA, they may need to get transported to the destination you have specified. So, your freight forwarder must have a trucking facility for taking your cargo to the said location.
2: Are they experienced?
Experience is essential. An experienced freight forwarder can help you in several ways. Not only are they capable of dealing with technicalities and unexpected situations, but they can also play a major role in helping you stabilize your speed of operations.
3: Do they have contacts in China?
You are recommended to pick the freight forwarder who has genuine contacts in China to ease the process of acquiring necessary documentation and other details. Go with a local Chinese agency to get better rates. See their location and previous clientele to check their ability to handle your shipments. 
4: Can the freight forwarder meet your expectations?
From offering the obvious services to being capable of completing your required tasks without compromising on safety and quality, an ideal freight forwarder can do it all!
It's a known fact that products that are transported from China to USA boast varying handling and storage needs.
Your freight forwarder should be aware of such requirements and therefore, ensure the safety of your goods while they are on route to USA.
5: How elaborate is your freight forwarder's network of contacts?
The more connections, the better! Ideally, your freight forwarder must provide you with an alternative contact so you can reach out to them in case the primary contact is unavailable.
And yes, it is highly important for your freight forwarder to provide you with exceptional communication services, since it is a must in the shipping business because of the personnel and technicalities involved.
6: Does your freight forwarder offer a quality customer service?
Nothing beats a helpful customer service. Your freight forwarder must be helpful, have answers for all your inquiries, capable of explaining you your role in the entire process etc.
Choose bilingual freight forwarders as it's easy to communicate. See how well they can communicate and address the issues.  If your freight forwarder can guide you about the shipping process and suggest you tips and tricks to reduce cost and time, there's a high chance that they are suited for the job.
Suggested reading:Professional Packing & Shipping Service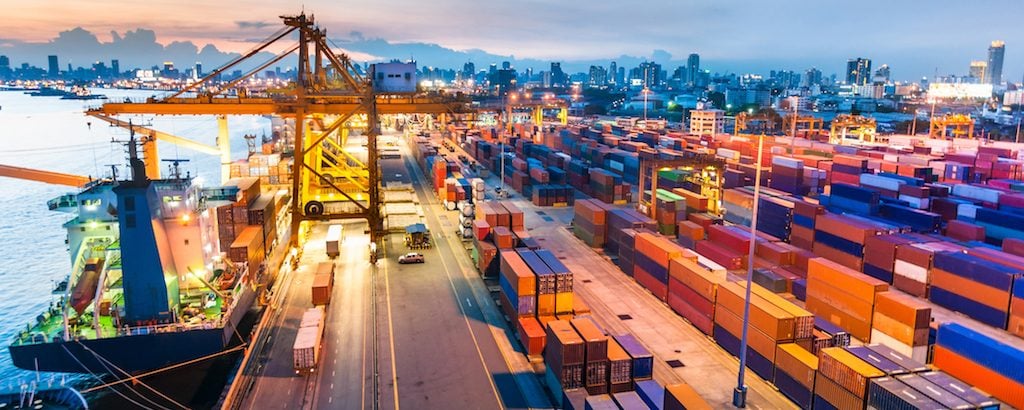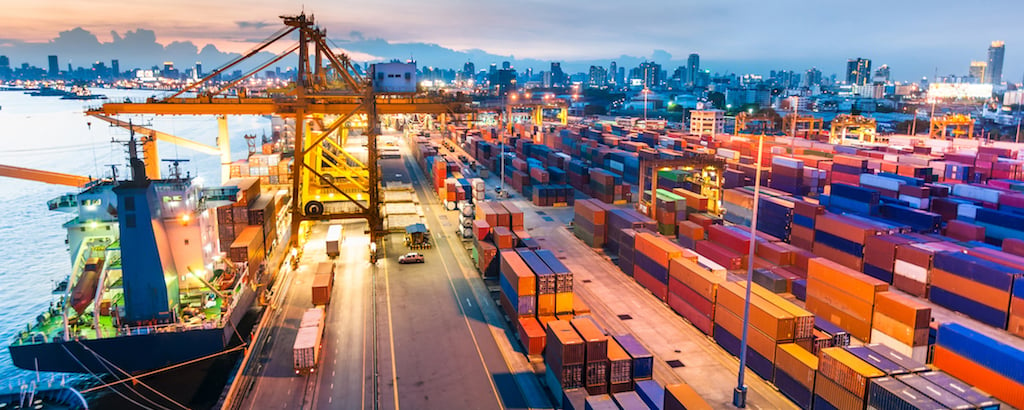 7.FAQs
Why use a freight forwarder rather than directly avail Airline companies and commercial carriers' services?
By enlisting the services of an experienced freight forwarder, you can get your goods shipped from China to USA at a cheaper price!
The reason why freight forwarders charge less than commercial carriers and Airline companies is that that they adjust the cargoes of all their clients into one shipping.
Because of the massive volume, carriers charge them considerably less. This in turn causes the forwarders to offer their clients an affordable shipping experience.
Why choose a freight forwarder with local connections in shipping from China to USA?
You can only expect impressive deals and offers on shipping if your freight forwarder has the necessary connections. The offers in question cover various elements from product value to handling fees and shipping cost.
What makes one freight forwarder different from the others?
It's safe to say that every freight forwarder is unique in their own right. Their methods of handling operations, experiences and connections set them apart from others in the same field.
Should I choose EXW or FOB?
You are recommended to pick EXW if your cargo's volume is small. On the other hand, FOB is ideal for high volume cargoes.
Should I get an insurance whenever I'm shipping from China to US?
Yes, it's a must! Having a shipping insurance allows you have security over your goods' value. Moreover, it is quite affordable.
So, it is highly recommended that you get a shipping insurance before shipping from China to US.
When it comes to CIF agreements, insurance is already a part of it. DAT or DAP, on the other hand, require you to explicitly ensure that your shipment is insured via an agreement with the shipper.
How can I get a quotation specifically for shipping from China to USA?
You can receive an estimated quote from your freight forwarder once you share the following details with them:
Exact weight and cargo volume
Desired Ports (origin and destination)
Incoterms concerned with both seller as well as buyer.
Is it possible to gather all my products bought in China and send them to me in one shipment?
Fortunately, yes! Freight forwarders are used to accommodating such requests. All they require from you in exchange are the contact details of every seller along with relevant cargo details.
Once you submit these details, the forwarder will merge all your products into a single shipment and ship them to USA from China.
When am I required to pay for my shipping from China to US?
It depends. When it comes to sea freight shipping from China to USA, the forwarder typically requires payment 5 days prior to the issuance of Bill of Lading. As for air freight shipping, you need to clear your dues before the plane takes off.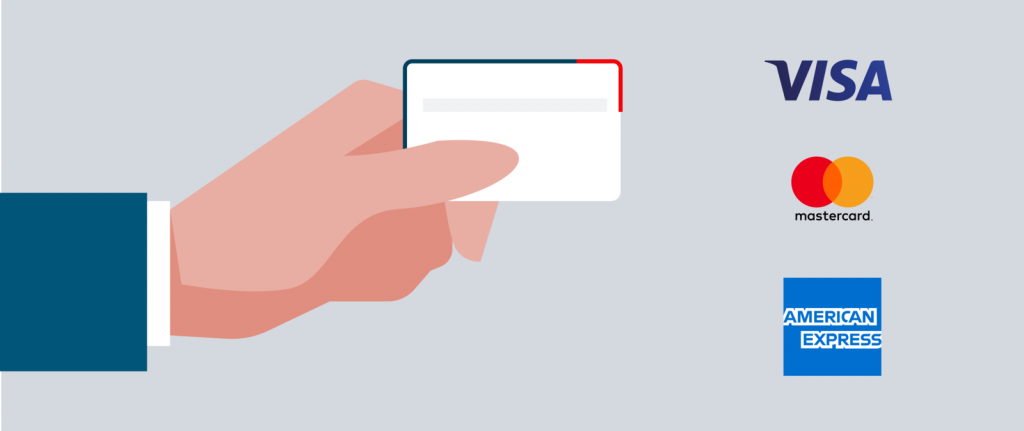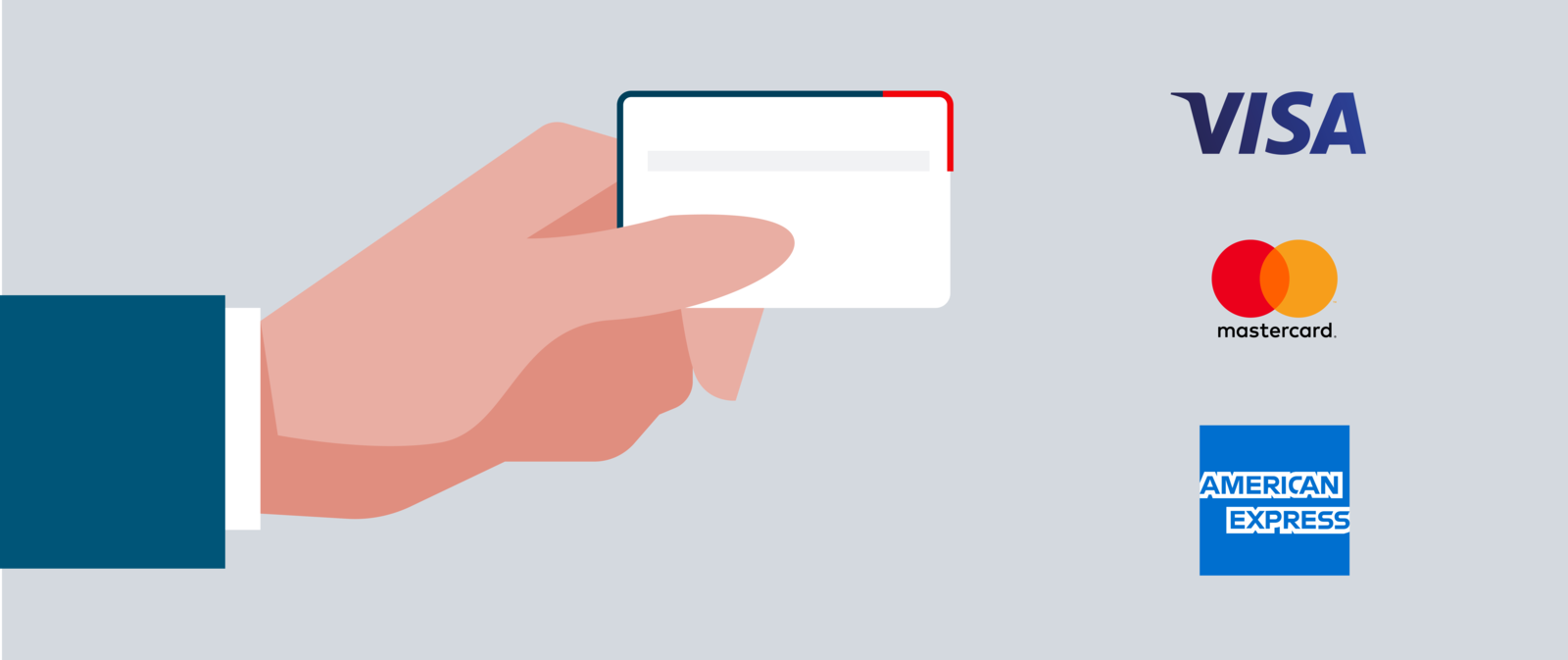 Conclusion
In the end, it's clear that shipping from China to USA is a concept that requires thorough understanding.
From incoterms to cost calculation and choosing the right mode of shipping, you need to have a firm grasp on all concepts before you decide to import products from China.
While the method that costs less can take over a month to ship products, a mode that charges extra can get your products delivered in considerably less time.
So, it all comes to you in the end. You have to decide if you have to prioritize shipping cost or delivery time.
Also, it is important that the companies you are working with are extremely reliable, experienced and have strong connections. Making sure of this can help you get impressive deals and offers on shipping.
Also, there are tons of ports in China that you can select as source ports and numerous ports in USA that you can pick as destination ports. In short, the decisions you make have a strong impact on the quality of shipping service you receive.
We hope that our guide has helped you get a hold of all the to-dos associated with shipping from China to USA. In case you have any questions, do let us know!
Tips about how to reduce shipping cost when import from china
China's has gradually emerged as one of the most powerful economic players in the world. Since the initiation of reform and opening up, it goes to the world stage with the rapid development of exporting business, especially for the manufacturing industry.
China becomes the world's second-largest economy given its huge manufacturing capability. Known as the "world factory", China has become one of the most popular sourcing destinations for millions of business startups,especially the Amazon sellers. This makes shipping to Amazon is gradually very popular.
Undoubtedly, you must have your budget for all the cost for your business, including your sample cost, product cost, shipping cost, marketing cost, etc.
For all of them, there is something you can do to reduce them for much more market competitiveness. If you are running the logistics independently, this should be one of the key factors for you to consider.
Shipping cost is one of them you can cut down with smart action. You have to note sometimes your shipping cost may be higher than your product price.
The more your business relies on the movement of goods, the more your business will benefit from cutting down your shipping cost.
As such, it's very imperative for you to analyze all the possible shipping costs, and get the best shipping cost for your business.
How can you cut down your shipping cost? This must be the number one question in your mind. Don't worry. We will elaborate on it in detail and give you the best tips for you to practice. Let's get started.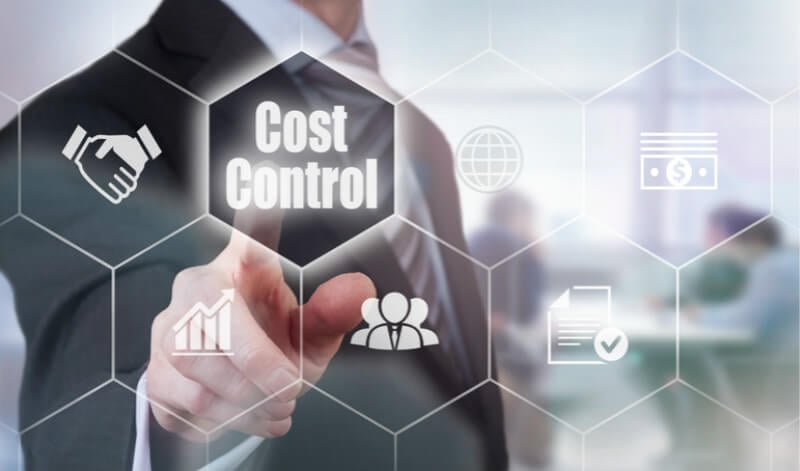 1. Plan for Product Shipping
Everything should be started with a plan. It goes the same with your shipping business when you import from China.
An effective shipping plan should embody a clear understanding of the scope of the business, quantities involved and the frequency of the shipments. This plan will help you negotiate with the freight forwarders.
When you plan your shipping, you have to consider the Incoterms, destination of the product, the shipping lead time, possible routes, the size of your orders, etc.
This is the best practice for you to get everything in mind before you get involved in the International business. Regarding your sourcing order, you can schedule its shipping before your items are completely produced.
Effective planning will finally benefit your business. Incorporate your shipping part into the entire business circle, and make a sustainable shipping plan.
Route planning is a key part of your plan. As we know, there may be multiple routed to ship your items to the final destination. What you have to do is to find the most cost-effective one to reduce costs.
You can choose the best one, or direct transportation to make it efficient and time-saving. It's known to all that the shortest distance between two points is a straight line.
Plan your transportation route and optimize it to reduce delivery route and shipping costs. If possible, you are allowed to utilize a combination of ship and truck transport.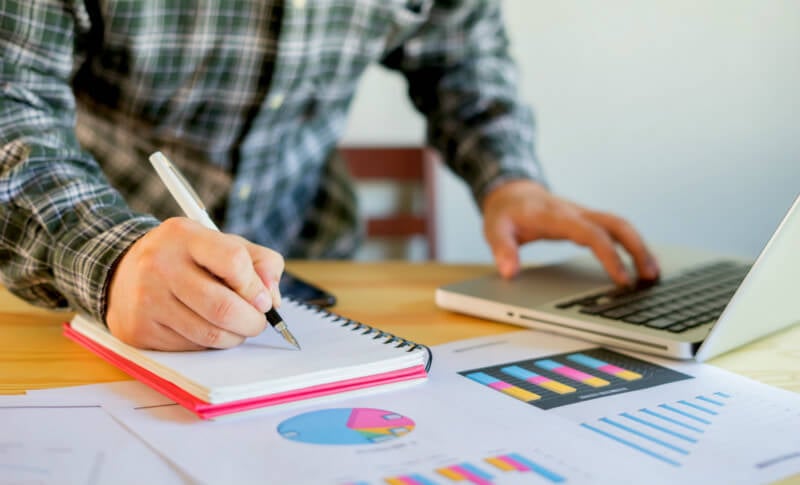 2. Choose the Right Shipping Provider
When you import from China, you will find it is a complex process, especially the shipping process. You have to identify a relevantly reliable shipping provider that offers the best service for all your transportation needs.
They are allowed to give you lots of regular shipping discounts, or special offerings. These special offerings will help you lower shipping costs. If possible, you can even ship your goods without any cost to fulfill your e-commerce orders.
Quality shipping services will help you expand the international market without worrying about the high cost of international transportation.
To find the right overseas shipping service provider, you have to take the time to review relevant shipping companies one by one.
Given your shipping destinations, product material, order size, shipping lead time, tracking service, insurance, and the shipping price, you have to get relevant key data for further analysis.
Comparing is a good way to narrow down your options for the right shipping service provider. You can find the preferential price by comparing different suppliers.
With so many China import agents in the market, you are allowed to review their freight rates and the different advantages they offer. Comparing their shipping services and their charges, you have to identify the right one for you.
In fact, shipping price varies widely even for the same company. You can specify your shipping needs, and tell them to the shipping service providers, and get their quotes.
This is very easy for you. And then compare them; you will finally get the most competitive one. If you are still unable to get one, you can use the online shipping calculator to evaluate your shipping cost based on your needs.
After deciding your shipping service partner, you can establish a business relationship with them and start your International business. Remember to develop a long-term and strategic relationship for a better rate. This will be significant in the long term.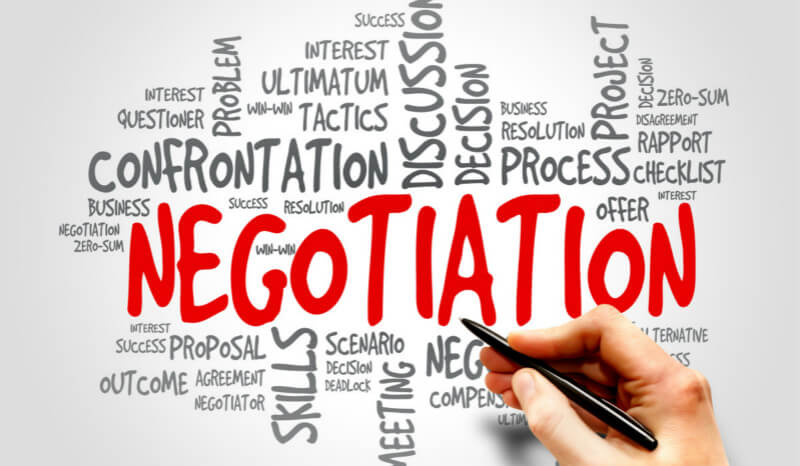 3. Optimize Packing
Generally speaking, freight charges are based on the weight or volume of your products. If you find extra space on your package, you will finally pay for it if neglect the fact. Shipping extra packaging will not only cost you in terms of the packaging material but also in terms of the loss of the cargo space.
To save your cost, there is something you can do to optimize products' packaging.
This goes to FCL (Full Container Load) and LCL (Less than Container Load) shipping. These two are the ones that can save your cost on the basis of the number of your products you sourced from your Chinese supplier, or you can find a reliable shipping agent to save effort.
If your order amount is enough for a full container, you can use an entire container yourself. This is FCL.Normally, shipping FCL is cheaper than by the volumetric unit and weight unit. To ship FCL, you'd better buy large quantities of products.
This will make you the cost per unit much lower. FCL shipping costs, on average, will be 30 to 40% less than LCL shipping. However, if the amount of your order is not enough for a full container, you'd better choose LCL. Given the high rate of air freight, LCL is the ideal option for your business.
To make the best use the container space, your items will share the container with others' products if you shipping LCL. For this method, the cost may be much higher than you imagine, and you also have to pay some additional fees when you shipping overseas.
However, it is the most cost-effective for a small number of shipping items. This shipping container space is highly depended on how much you are going to ship.
Besides, you can save your cost by consolidating your shipping items. You can combine smaller quantities of goods together to make it a larger quantity.
This will lead to a cheaper shipping price. It will make sense especially you import different items from China. You will finally get the same goods in a fuller load and cut labor costs. You can do this through your Chinese Suppliers' warehouse. Usually, many businessmen will choose a well-known supplier to avoid untransparent fees, such as Alibaba. In the meantime, Alibaba freight forwarder will assist you with your cargo and save your shipping costs.
In addition, you have to make sure a proper packing in case of possible dangers during transportation. You can optimize your product packing to cut down shipping costs. If possible, you can work with a 3PL freight consolidation program.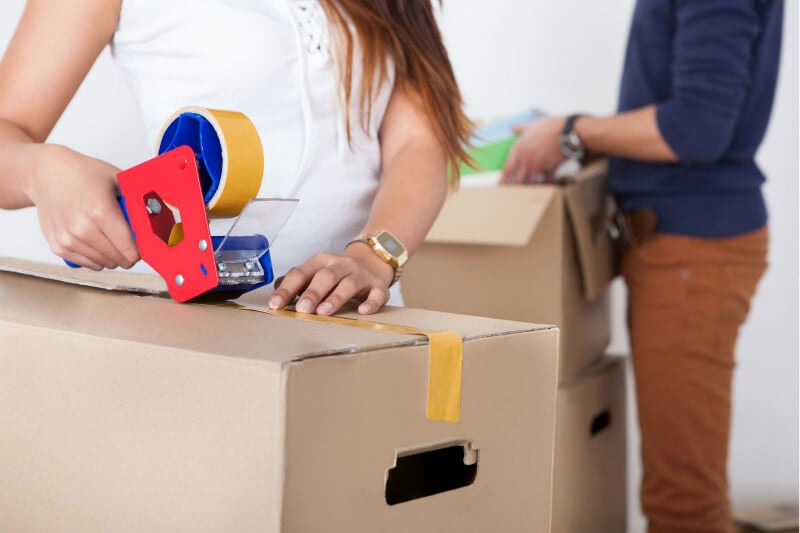 4. Choose the Right Container
When it comes to the shipping container, you'd better understand the size of them for a better option. For FCL, there are normally 4 types of containers for your options.
FCL 20 feet
FCL 40 feet
FCL 40 feet HQ
FCL 45 feet HQ
Generally speaking, the container with 20 inches is designed to carry more weight than voluminous items. For instance, it is produced to fill minerals, metals, machinery, etc. These items are heavy products of small size.
The container with 40 inches is designed for voluminous items instead of the heavy ones. For example, it is to carry tires, clothes, furniture, etc. All these items are voluminous ones.
How can you choose the right container for your items imported from China? Given the container designs, you should choose the right container on the basis of your products given their weight and volume.
You can shape your order based upon how many units will fit in a specific container size to save you a bit of money.
5. Get Freight Insurance
Freight insurance refers to insurance on what is being shipped. If people already have freight insurance, they will be paid for the loss of their shipping items if there are any accidents happening during transportation.
However, it will be a great loss if you never buy relevant freight insurance. Remember to tell your shipping service provider about insurance requirements, and negotiate the best price with them.
Insurance is usually worked on the basis of a percentage applied to the value of the consignment. The percentage applicable is the one provided by the insurer, by way of the premium.
Generally, the Incoterms will specify who is responsible for ensuring the shipments. Sometimes, insurance is already included with the Incoterms. For instance, the Incoterm CIF (Cost Freight and Insurance) already had insurance included.
However, if you are using other Incoterms such as DAF, DAT, you have to tell the shipping service provider about your needs for cargo insurance. Normally, cargo insurance will not be quite expensive. You can pay for it after inquiry your shipping company.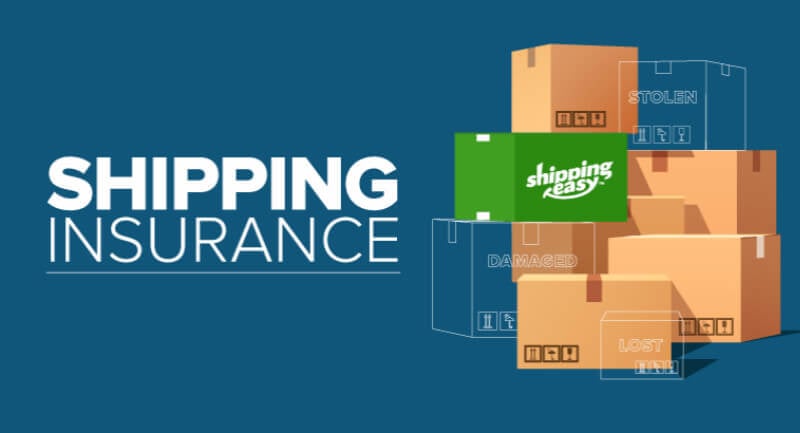 6. Increase Shipping Lead Time
Shipping lead time refers to how long it takes to get your products from the shipping port to the port of destination.
This means that time matters your business and the shipping costs. This is because you have to place your order much earlier if you have long lead time.
For instance, you planned to receive your items by April, but you have to book the shipping order several months prior. Generally, lead time includes:
When the cargo is being shipped
The time your cargo sits in the port before being loaded (up to 1 week)
Administrative delays at both ports
Other possible delays
You are allowed to increase your lead time to leave a large margin of error when placing your orders given the unpredictability of ocean transportation.
You can increase your lead time to take full advantage of the assets you have. It will allow carriers to line up the assets and resources, utilize the trailer loading stuff efficiently.
The longer the notice, the more carriers will do behind the scenes with much higher efficiency. This is to increase utilization and cut down costs.
7. Ship on Off-peak Days
As we know, there is quite common for shipping delays when during the peak days of the year. During these days, there will be more congestion, more delays, and a higher shipping price.
Shipping a day later or earlier will leave you measurable savings. If possible, you can try to avoid the peak times and holiday congestion.
Generally, Friday is typically an off-peak day as most customers are trying to get their items on Tuesday. For non-consumer products, it's a great way to ship off-peak to reduce your cost.
This tip is optional. You have to decide if it works for your business or not based on the category and function of your product.
8. No Unnecessary charges
Sometimes, you may get unnecessary charges either at POL or POD because of demurrage or detention caused by improper or timely documentation in many cases.
If this is the case, you will be charged more than the normal process. What is more terrible is that these charges are very high; you may be forced to abandon your cargo and leave your items on the port when doing customs clearance.
To avoid such charges, remember to carry out your shipping process properly, and follow the regulations and rules to streamline your business. This is what you can do to control your shipping costs.
9. Do not Classify Everything as Urgent
It's very common for us to label everything related to your business as urgent as possible. As such, many business runners would like to require their shippers to deliver their items as early as possible without any consideration of the actual urgency of the shipping.
Usually, they feel good if they get their goods as early as possible. However, rush shipping orders may incur a heavy shipping cost.
This kind of service will make you pay more for the shipper without any knowing. You just immersed in the order fulfillment and ignore such an additional charge.
You can plan carefully and manage your business timeline to reduce these charges and save your cost. Usually, this service is necessary if there is a true urgency of your business. Remember to make your own decision after a thorough analysis of your real needs.

Wrapping it up, we hope you can get some helpful tips for your shipping arrangement if you are importing from China. It's time for you to take action and test the above tips.
And our Amazon FBA shipping service will be the right one for you. Leave your word in the comment section should you come across any questions about your business. We will be glad to discuss it further and give you the best tips.
We are sorry that this post was not useful for you!
Let us improve this post!
Tell us how we can improve this post?