You may want to get products for cheap from China. Or you want to open a dropshipping business and source your materials from China. You need to learn about paying Chinese suppliers with credit cards in such cases.
This can be a viable payment method if your supplier accepts credit cards and the international transfer fees are affordable. Otherwise, you need to look for other payment methods, like money transfer services or PayPal accounts.
We have been sourcing products from China for ten years and have served thousands of happy customers. Thus, we have a good idea about what payment method is preferred by Chinese companies. We believe that we can provide you with the most accurate answers regarding this matter.
Now that you have a brief idea about what we will discuss today let us move on to the main topic.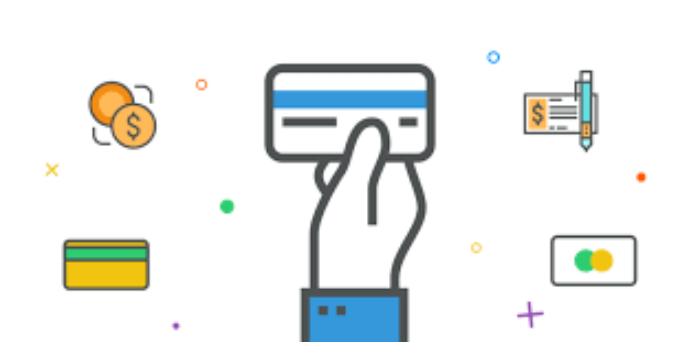 What is a credit card?
A credit card is issued by your bank or a financial service company. You can use your credit card to borrow funds. By using that fund, you can pay suppliers who accept credit cards.
When to use a credit card?
Unlike the daily transactions for which we use a credit card, paying Chinese companies with credit cards can be a headache. So, it is essential to know when you should transfer funds using a credit card.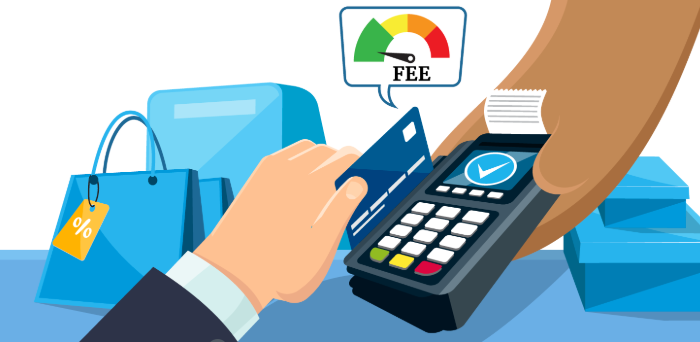 A. When the processing fee is low
Only pay your Chinese supplier with a credit card as a payment method if you are sure that the international transfer fees are low, or you can pay the fee if it is passed on to you. Once, I mistakenly transferred funds without a checking fee, Now, I always avoid the same mistake. 
B. When the company accepts credit cards as a payment method
Make sure that your Chinese suppliers accept payment from credit cards as they are not popular in China.
C. You are sharing your credit card details with a trusted source.
Only share your details with a legitimate business or use some secure e-commerce portal like PayPal to avoid fraudulent sellers.
Credit card's features
You can get some benefits when you pay Chinese suppliers with credit cards. Let's check them out.
A. earn credit card rewards
When you make transactions with credit cards, you can get many benefits like discounts, exclusive deals, travel benefits, etc. Travel benefits are usually my best reward which I could imagine. 
You can check out what credit card offers are available in the United Kingdom and American financial companies like Western Union.
B. This can lead to lesser expenses.
There are cases where making an international transaction with a credit card can help you save money compared to a debit card. As I experienced, it could be fewer charges or transaction fees but you should research first. 
C. Pay without having a business bank account.
You do not need a bank account and don't have to pay an initial deposit if you want to pay your Chinese suppliers with a credit card. Most credit card companies look at your credit score, employment status, and income, and that's all they need to determine whether you are eligible for a credit.
How does it work?
Let us look at what happens when you pay Chinese suppliers with a credit card.
Step 1: You can use your credit card issued by your bank to initiate bank transfers and pay suppliers. If the transaction is approved, the funds will be delivered to your Chinese supplier.
Step 2: The bank gets authorization from the credit card network (Like VISA or MasterCard) to process the transaction. Then it verifies your information and grants your credit.
Step 3: At the end of the billing cycle, the bank sends you a statement that shows your transactions, balance, due payment, and your due date. If you make the full payment by the grace period, you don't have to pay any interest charges.
Note: If your credit card provider (bank) considers your transfer a cash advance, it can lead to higher interest. In such a case, you will have to pay cash advance fees. In such cases, you can look for other means like transfer companies like Western Union or use other means like a Paypal account.
Want to send money to China Suppliers safely?
Leelinesourcing has a rich experience, who can help you send money to suppliers in an easy, safe way
3 Disputes You may have when you pay suppliers with a credit card
You may be wondering if credit cards are a viable mode of payment. While many technology-oriented Chinese companies accept credit card payments, a Chinese supplier may not accept credit cards as a payment method.
The main problem is that it is a high-risk payment option for suppliers. This can be for reasons like chargeback issues. Plus, it is an expensive option in terms of charges. My suppliers don't prefer credit cards due to these issues. 
You may even face some disputes when you pay Chinese suppliers using credit cards. Let's talk about them.
Fraudulent Charges
If you see some transactions that you did not make, this might be a fraudulent charge issue. I pay attention to receipts & transaction details to avoid fraudulent charges. 
Billing Errors
If you are charged for something that you never received, or if you are charged a wrong amount, then it can be called billing errors.
Quality of Goods and Services
You were charged for the product, and upon receiving it, you see that product quality is not up to the mark. It can also be considered a dispute as many banks provide buyer protection services.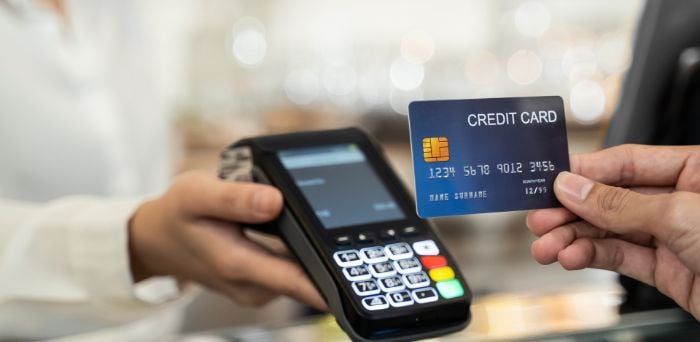 5 Tips to when paying Chinese suppliers with credit card
To get rid of any hidden charges and to minimize your expenditure, here are some things that you should keep in mind when paying a Chinese supplier using credit cards.
A. Make sure that your bank does not treat your transaction as a cash advance.
So, before you select your credit card provider, make sure that they don't consider your transactions as a cash advance as you may have to pay extra.
B. Keep an eye on credit and debit card fees.
Before you make any transaction, find out the credit, debit, and direct bank transfer fees. I check their current transaction fees daily. Sometimes their sudden change could be beneficial for me. 
C. Look for money transfer specialists.
Specialist transfer companies like Western Union, MoneyGram, etc., allow you to send money to your Chinese suppliers using your credit card. And in some cases, they may charge less than your bank.
D. Consider PayPal as a viable option.
For overseas transfers, PayPal is a good option. You can check out their page for conversion and transaction rates. In some cases, they might be lower than your bank.
E. Keep track of your purchases.
Keep an eye on your credit card statements to find unauthorized transactions and raise a dispute about them. I set an SMS alert on every transaction so I get an alert every time. 
FAQs
Q1:What payment methods are used in China?
1. AliPay
2. Union Pay
3. WeChat Pay
4. Mastercard
5. Visa
Q2:What to do in case of a dispute?
If you have faced any of the disputes that we have mentioned above, the first thing to do is inform your local bank as soon as possible (preferably within 7 days of the invoice date). 
If you inform your credit card issuer within a specific time period that an unauthorized purchase has been made, you may be able to get a refund. 
One more thing you can do from your side is to remove your credit card details from sites where you have used them. In case the situation is serious, you may want to freeze your bank accounts.
Q3:What if I don't have a bank account
Even if you don't have a business or personal account, you can issue a credit card if you have a good credit score and a stable source of income.
You can even buy prepaid credit cards from credit card networks like Mastercard.
Q4:Does AliPay accept international credit cards?
As per the newest updates in AliPay, you can use a foreign credit card for paying Chinese suppliers. You can consider it as great news as AliPay is widely accepted in China. Plus, you will get all the benefits of credit cards.
What's Next
Using credit cards will give you a lot of rewards, plus you don't need a bank account. But you need to keep an eye out for disputes like fraudulent charges, billing errors, etc.
You also need to make sure that the bank doesn't consider your transaction as a cash advance as it can lead to unnecessary expenditure.
You need to compare the exchange rates of debit and credit cards for the best price. If you want to avoid international transfer fees, then you need to look for some other methods.
Have you faced any other problems regarding payments? Or, are you looking for the best factories, competitive prices, best quality products, payment methods with reasonable exchange rates, etc.?
Well, we can help you in these matters. Visit our page and learn more about our services.
We are sorry that this post was not useful for you!
Let us improve this post!
Tell us how we can improve this post?