There are hundreds of questions on Alibaba. Many buyers ask, is Alibaba legit? Still, this question is pending. There are hundreds of reasons not to believe in Alibaba. Especially the scammers are wandering around to do frauds with buyers.
Based on our 10 years of sourcing experience, we have worked with many Alibaba suppliers and know-how to get the best. Remember, you should try the gold suppliers to prevent any problems.
Moreover, some suppliers offer trade assurance orders that provide the ultimate safety you need. So, you must know different parameters before choosing the right supplier.
If finding reliable suppliers is hard for you, get in touch with us. Today, we will elaborate on, is Alibaba legit?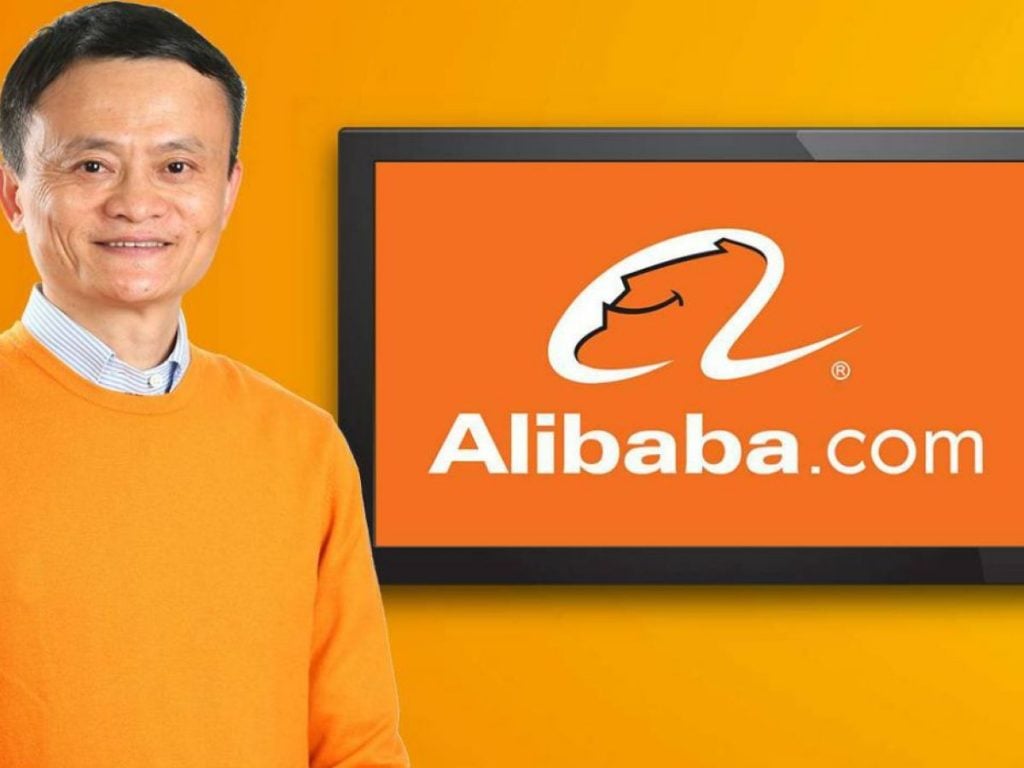 What is Alibaba?
Alibaba is, in fact, China's, or to some extent, the globe's largest online trading company. It has three leading websites that are Taobao, Alibaba.com, and Tmall.
Alibaba site contains millions of retail customers. They also treat millions of legit suppliers as well as businesses.
The business model of Alibaba deals with more businesses. The company focuses on B2B trades. You can check Alibaba reviews for surety.
Is Alibaba safe and reliable?
The short answer is yes. Alibaba is, without any doubt, safe. But the more extensive explanation is Alibaba is absolutely safe if you learn the signs to consider. It is necessary to opt for the correct merchant.
The riskiest barriers to locating the right supplier are the intermediaries and scammers.
By good luck, it is not hard to ignore these signs.
Is Alibaba Legit?
So is Alibaba safe and legit? Alibaba is among the biggest e-commerce sites in China or maybe the world.
Of course, it is legitimate.
Although, the vendors who sell using this site are some other stories. At the same time, gold supplier status are on this site for actual business only.
6 Common Scams When Ordering From Alibaba
Here are all the details for ordering from Alibaba.
1. Get your payment but don't ship your products.
Most Alibaba users fear the fraud of paying money wont. Sometimes, you'll find your products non existent when you search the logistics.
Yet not receiving branded products such as led watches when buying from Alibaba. It is the most common fear and risk people face while shopping from Alibaba.
But, it is, in fact, impossible for such things to occur amongst Chinese vendors selling on Alibaba.
2. Wholesale price to attract you but raise the market price before placing an order
When the cost is, of course, lower compared to the market place cost for your sample product catalog, please consider it. You will not be notified that your order's verified price is unavailable.
After you have set up the sample and you are prepared to place the online orders. But, in an instant, the cost increases. To ignore this risk is not working with Alibaba sellers whose online store promotes low prices.
3. Lower price to attract you but ripe you off on shipping fees
So you want to learn the truth?
Indeed, there are various very low price freight agents in China who own transit buses.
Such as firms like DHL. They, in general, need longer times for transit. A Chinese supplier can obtain lower shipping costs from these agencies. The major problem is that Alibaba does not require a business license leading to scam people.
After that, report those to you at a greater rate. Do not put all your eggs into one basket, you should know that.
4. The sample is good, but send you bulk order mixed with defective and low quality products
Maybe, the sample they sent to you is in excellent condition.
But defective items often get incorporated in with the Alibaba bulk items. The look of those faulty custom products may not appear to be a huge issue.
But their performance or lifespan becomes worse over time. So you'd better prepare a written evidence or due diligence early to prevent no brainer and poor quality products. Once happened, you'll spend more money to hire a extra layer.
5. Sell fake or intellectual property infringement products
There are many vendors on Alibaba who sell imported items at an affordable rate.
For example, DJI Drone, electronic appliances, and mobile phones. Such types of items contain intellectual right problems. They are hard to go through customs as well.
Kindly do not rely on your luck and become obsessed with the low cost products if you do not own a particular channel.
6. Agree on Trade Assurance initially, but refuse before placing an order.
At first, a particular vendor accepts payments through Trade Assurance.
But once you place your order, they may ask you to make the offline installment. Or they use the excuse of lack of installments or charge you other fees.
If this occurs, do not pay outside of Alibaba online store. This kind of operation outside risks the security you get from Alibaba Trade Assurance.
Want to buy products on Alibaba easily and safely?
Leeline Sourcing helps small businesses source the right product and solve all their payment problems at the best service.
How To Buy From Alibaba Safely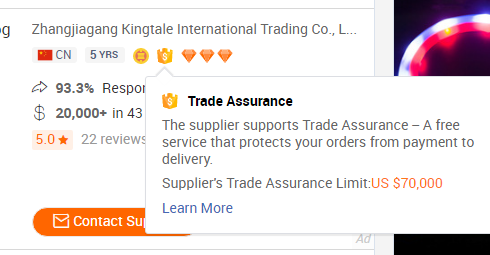 1. Review the Company Profile
All the manufacturing company profiles contain all the essential information in the free Alibaba accounts of the company.
The information is confirmed and not confirmed by Alibaba. If there is a verified mark on the gold supplier status, you are good for purchasing products.
If there is not any verified mark, we suggest you own research from top to bottom about the company.
2. Pay with Alibaba Trade Assurance
These are the stages for paying by utilizing Trade Assurance as per Alibaba.
Place the order with the Trade Assurance vendor
Pay the vendor through the steps mentioned on Alibaba
Get your delivery date
Leave your feedback for the order and the vendor.
While you look for a vendor, the one with the Trade Assurance mark.
So place your order the same way you do with all other vendors. There is not so much to do for you since Alibaba secures your order and payment.
But remember: once you pay with your bank card, Alipay, or Paypal account, your order is secured. One other method to be sure of Alibaba is to ensure the vendor accepts safe ways of payment.
3. Use safe payment methods to pay on Alibaba
The legit Alibaba manufacturers and potential supplier accept the following methods of payment:
Alipay (entirely secure)
Paypal (most secure)
Bank cards (completely safe)
Yes, you may also pay using bank cards. In all honestly, you are 100% secure just by ensuring the payment conditions on Alibaba are secure.
Until the items you receive. If you do not get your own products, Alibaba will give you your money security back.
Then, it will file a dispute with the vendor for your sake.
4. Collaborate with reputable suppliers
There are numerous types of gold suppliers provided by Alibaba. The vendors have to go through some different phases to get verified. There is not a full assurance of excellent product quality.
But when you search for vendors with the three main ratings mentioned below.
Gold Supplier Membership. Verified Gold suppliers on Alibaba pay an expensive cost for being pre-qualified.
Trade Assurance Supplier. Having this sign means that you can now be sure the goods are verified before shipping.
Assessed Alibaba Supplier search. The 3rd-party investigator has visited the supplier.
You must be aware of vendors who ask for payment before sending you the goods.
One other method is to check quickly if the Alibaba supplier agreed is okay to operate with. You have to check if the gold supplier has a verified mark on it.
Also, make sure to check if the supplier is Gold. Check the following factors to be sure of supplier assessment.
1. Supplier's Company Name
(Note: This is relevant to firms registered in just the People's Republic of China)
City: Check the location of Chinese suppliers as per city name
Province: Province is a more prominent location in terms of verified suppliers.
2. Business Type
Chinese Manufacturer. This implies the vendor is only importing the items from producers.
Chinese Trading Companies. Certain Trading Firms are autonomous. At the same time, others have or belong to certain producing companies, so everyone needs to get rid of the third parties.
Manufacturer and Trading Company. Various mills have increased their operations. By not just exporting and advertising own products created in their firms. But also by selling the custom designed products produced by other mills. In contrast, this type of online business shows that the firm is, without any doubt, a producer.
Steer clear these two types of Chinese suppliers
1. Hot-selling-type trading company
These vendors are, by and large, small Alibaba trading companies in mainland China.
Once they purchase products, they upload their product images to the Alibaba website.
But they do not have stock accessible for such suppliers.
2. Grocery-type trading Supplier's company
The con of such Chinese suppliers is that they contain an assortment of products they offer—select supplier specializing in it.
5. Control the product quality
While opting for Alibaba China online shopping, quality is the leading risk. If the vendor uses QMS, or Quality Management System, for example, ISO9001, that is great!
ISO compliance agreement is not having a quality check before packing and shipping the products. The vendor must inspect the raw materials along with substances before producing products. Also, they should set up an inspection station for the exact product. In the end, do a final review of the product ideas.
6. Avoid Brand Company Name Products
Last but not least, while going through vendors and expecting to get a great one for working. Search for those Alibaba agent who claim to provide original brands.
On the whole, certified goods are unavailable on Alibaba.
Hence, if you come across a vendor purporting to sell popular brands. Such as Coach, Nike, Louis Vuitton, and so on. There is an excellent chance that they are trying to scam you.
Or in turn, if you export such goods, you might be subject to lawful action. Hence, look out for vendors who purport to provide you with access to famous brands at affordable rates. The possibility is that you can end up in problems.
7. Requesting a Quote
These are some essential queries to take into account for your e-mail address of the testing steps:
Minimum Order Quantities (MOQ)
If you see, the minimum order is for 60 pieces. You may negotiate the smaller quantity with the supplier. Also, the vendor can export some products for free when you ask them about Minimum Order Quantities .
Ensure to ask their cost for each unit if they send their samples to you because it is often greater than their overall prices.
The production line cost may vary, starting from $1 up to infinity. Get discounted prices to rely upon the large order that you have placed.
You may need to ensure that the vendor agrees to the payment terms you are comfortable with. When they disagree, you must select suppliers who does.
If you hard to negotiate with safe suppliers and pay on alibaba.com safely?
LeelineSourcing is ready to help you buy from alibaba at low price and efficiently.
FAQs About Is Alibaba Legit
How to communicate with Alibaba suppliers safely?
Alibaba provides an option to Contact suppliers to get in touch with the many suppliers.
You can discuss the requirements with your individual supplier through this opportunity. It is like sending an email to the supplier. You can get responses from your supplier through email.
Moreover, you can use WeChat, WhatsApp, and social media platforms for communication.
How do I know if the Alibaba trustworthy supplier is legit?
When buying from Alibaba, no doubt, not all suppliers on Alibaba are legit. And same occurs in the opposite. For trade assurance order, you need to check:
1. The seller has a gold membership
2. The sellers accept Alibaba trade assurance service
3. Ensure the profile of the seller has verified the seller's badge.
Suppose all these things are present in your seller, great! It might be your choice. Never fall for a supplier when the reliable supplier claims surety, but they're Alibaba scams.
Is Alibaba's payment method secure?
Yes, Alibaba group has an escrow for secure payment protection system for safe trading from online marketplace business honestly to business. Here are payment methods available:
1. Western Union
2. Credit Card Company Payment
3. Bank Account payments
4. Telegraphic / Bank Transfer
5. PayPal
Can I trust Alibaba suppliers?
Yes. You can trust Alibaba suppliers. There are risks of getting scammed, but it happens when you don't find the one supplier.
Always try the verified suppliers with trade assurance badges to be on the safe side. These multiple suppliers will allow safe trades and facilitate you with quality products.
What's Next
How safe is Alibaba? Look, Alibaba is quite a safe platform. That's why hundreds or even thousands of suppliers are working on this platform without a second thought.
If it weren't safe, you wouldn't expect such numbers of most suppliers and other buyers. Also, you can visit canton fair to get more initial outreach.
However, if safe trade is your concern, find verified suppliers. LeeLine Sourcing has more than ten years of experience dealing with Alibaba suppliers.
If you're going to buy from Alibaba or find factories for finding suppliers, hit us a message right away!
We are sorry that this post was not useful for you!
Let us improve this post!
Tell us how we can improve this post?