Social media has played an increasingly important role in our daily life as a number of social media platforms emerged.
Instagram is one of them and expands with lightning speed.
As a platform filled with selfies, pets, pictures of foods, Instagram has attracted millions of active users and become one of the most influential social media platforms.
With the rising number of users, Instagram is no longer a simple platform to share daily photos.
It has penetrated the modern e-commerce. The huge user data has made it very easy for business startups to target their audience, and increase their customer base.
Millions of entrepreneurs would likely to build their social footprint to promote their business.
They would likely to build their business community on Instagram with breath-taking images related to their business values, products, and services.
If you are planning to jump onto Instagram, you must wonder how to market on Instagram to promote your business.
We will elaborate on the topic, and give you practical tips. Hopefully, they will help your business.

1. Create an Instagram business account
If you want to market on Instagram, you have to create your account and set up your business profile first and foremost. Open the Instagram app, there are two options – Log in with Facebook or Sign up with Phone or Email. You'd better sign up with a business email. This will avoid linking your Instagram profile to your personal Facebook. Then it comes to the signing up page, you have to enter your account details including your business name and other detailed info.
You get the account; it's time for you to set up it. There are a number of things to do. You have to choose your profile picture to show leave the first impression on visitors. Choose a picture that delivers your business value and insert your logo on the picture.
The next part comes to your Instagram handle Bio; you have to introduce your business within 150 words.  This means you have to tell visitors about your business in a simple and concise way. Do not forget to insert your business website link, and relevant hashtags in this part.
Now you can manage your account settings, and choose your options, and set up it. Switch your profile as a business profile, set up the comment visibility, and add additional Instagram accounts.
Started on Twitter, hashtags have taken over the Internet. Featuring with the keywords or keyword phrases spelled with no space and a prefaced with a pound (#), hashtags are a great way to make your content more visible. They are searchable on Instagram.
In fact, there are a number of different hashtags types you can use in your post.
Most brands would likely to post with a unique branded hashtag. They will use in each of their post to promote business. Normally, it includes the brand name and the typical products of the brand.
You can include your specific products or service in the hashtag to promote your business. This hashtag will help you gain more relevant traffic and a higher business conversion rate.
A general hashtag is popular among a large number of people, and will help you gain significant reach on your content.
Taking advantage of the events, holidays, and festivals, it will easily attract visitors' attention.
This is to entertain your audience, and help you build your brand. Make it funny and entertaining to gain traffic.
Try to create these interactive hashtags to encourage more instant engagement. This will help you gain more followers, and build your reputation among target customers for free. But you should not overuse them in a single post. You can use 8-11 hashtags per post for a sweet spot.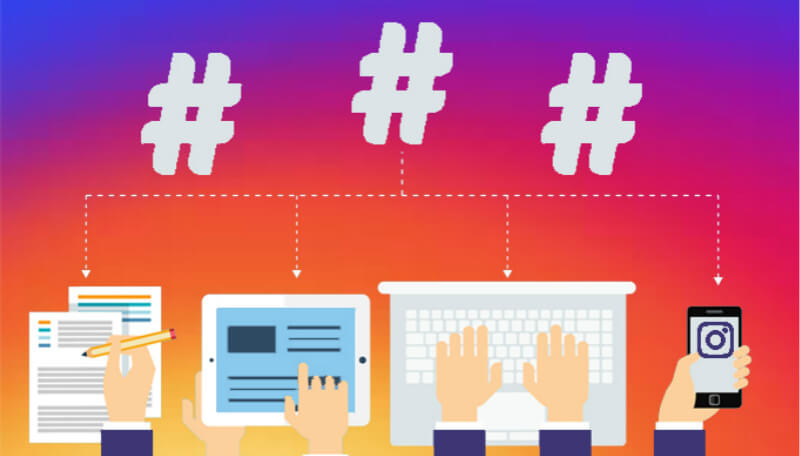 3. Tell stories
How to create engaging content to boost traffic and conversion? Instagram stories are here to help.
Be creative to deliver engaging stories to your target audiences. Actually, it's time-consuming to create engaging stories. Thus, you can update your story regularly instead of post it in a limited time. Instagram stories live for a maximum of 24 hours. This means there are only 24 hours for your followers to read your story at the top of their feeds.
Make your story creative and insert some promotional content on the story. This will make it fun and lighthearted. For instance, add coupons or discounts in the story, and make them a limited offer to increase urgency. And highlight the new products or services on your story to boost visibility.
4. Advertise on Instagram
Similar to Facebook, Instagram offers a great opportunity for you to engage with your audience. And it will help your audience to learn more about your business.
How can you create an Instagram ad? If you have never run ads on Facebook before, you'll have to set up an account and link your Instagram business account to Facebook. If you have are familiar with the Facebook advertising platform, you just need to select a current Instagram post you'd like to boost, or you can create a new post in the Facebook Ad Manager.
On your Facebook Ad manager, pick an objective and name your ad campaign. Remember to pick the right option as Facebook only offers limited options for advertising on Instagram. Pick one from these options, name your ad set, and then target your ad with demographic and psychographic metrics such as age, gender, language, location, and connections, etc. If you have launched ad campaigns before, you can load your previous-used target customer audiences. Choose the Edit placements under the placement options, and choose Instagram under the available platforms. Then it comes to the budget and schedule setup. Find these options under the Advanced Options menu, and set your budget and choose the certain hours of the day. Finally, it comes to the ad content. You are allowed to boost an existing post or upload new content as your ad. You can create single images, videos, carousel, and story ads on Instagram. Upload your content, place your order, and run your first Instagram ad campaign.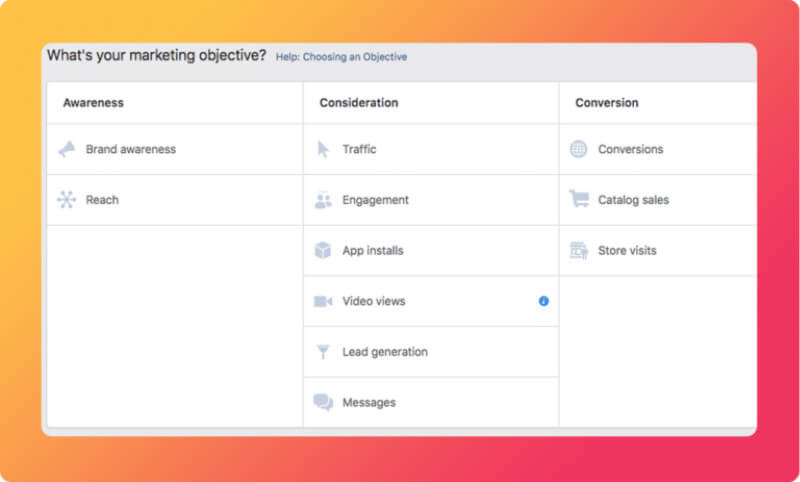 5. Create various types of content
As a matter of fact, you are allowed to post different types of content on Instagram such as product photos and videos.
As a photo-sharing platform, you can post a wide variety of photos to showcase your brand diversity and engage with your followers in different ways.
The most common post should be product images. Remember that visitors do not want to see any advertisement; they are looking for a genuine post from brands. You can capture your company culture with lifestyle shots. Put your products into the appropriate context to make it much more outstanding and appealing. As such, avoid posting too many product photos. Show your product in action to deliver your business value.
Instagram is available since it first introduced in 2013. You are allowed to create long-form, high production videos up to 1 minute. Normally, videos are one of the most popular ways to generate huge engagement. It's a great way for you to create video for instagram to connect with your audience & build your Brand.
Introduced in 2017, Carousel post has instantly become a favorite for the business that needs to promote new product lines or share event info with followers.
Different from Instagram video, you can incorporate both photos and videos into the carousel posts. As long as all photos or videos stick to just one photo format, you can include 2-10 photos or videos into a single carousel post.
Customer generated content
Put yourself into the shoes of the customer, they'd like to see customer reviews of your business. It's completely different when you advertise by yourself.
As a result, you can include customer testimonials, reviews, or their stories about your business, and share them on Instagram.
6. Partner with Instagram Influencers
Influencer marketing plays a big role in our marketing effort. It is no different in Instagram marketing. As a result, try to partner with Instagram influencers to reach potential target customers. This is the fastest way for you to promote your business.
For instance, you are working in the fashion industry. The most effective way of marketing comes partnering with the influencers in the industry to promote your products. To that end, you have to set the metrics, choose the influencers based on your standard, communicate with the influencer, deliver your business target, and finally reach an agreement. They will include your products or business in their post. Normally, these influencers have huge followers. Your products and business will soon reach out to their followers.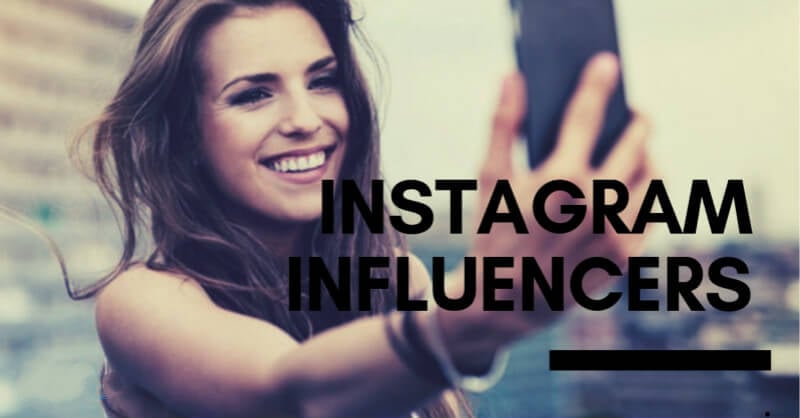 How often should you post on Instagram? You must ask the question.
Prior to answer the question, we find the most brands will update their post once or twice per day on Instagram. While still, some others will post even 10 times in one day, it seems no significant fall in customer engagement. According to Tailwind, we conclude that the more often you post on Instagram, the more likes and followers you will gain.
As a result, you have to increase your post frequency to boost engagement. This means when accounts posted more frequently, their engagement rate will rise. However, you have to know the fact that your audience may not get used to viewing several posts per day, and you may not have enough time and energy to create quality post content. Analyze your customers, and post contents on Instagram regularly to promote your business.
8. Post at the right time
As a poll release, the best time to post on Instagram is between 7-9 pm. It seems simple – just share all your post then.
However, things can be different. You can't use the other's findings at randomly. Your audience isn't necessarily engaged as those others are.
You have to find the best time to post for your target audience, figure out when they will start to hang on Instagram, and when they will pay attention to your post updates.
You can test and monitor your Instagram engagement. Get the data, and analyze which one performs the best based on the date and time. Besides, you can also look at the posting time of your competitor. If you find you are not ready for that, you can post at non-working hours, Wednesday and Thursday will be the best for engagement and avoid 3-4 pm to post. Try to post during the peak days and hours when your followers are online.
Remember never to over post. Or you will lose a number of followers. This will cause you a huge loss.
9. Interact with followers to boost engagement
You create your post, and there are a number of people review it, and leave their comments for your post. What you have to do is to reply to their comment and say "thanks". Simple as it is, it will leave a good impression on your followers and easily turn a viewer into a loyal customer.
Besides, interacting with your followers will encourage audiences to engage with your post. The more active you engage with your followers, the more they will trust your business. This will finally pay you back given the rising business conversions.
10. Take advantage of free Instagram tools
We have to edit the pictures, beautify product photos, monitor the performance of the post, and follow the changes. We have a lot of work to do on Instagram. Actually, there are Instagram tools to help us with these tasks within the app.
Familiarize the filters, special effects, and editing tools. You will be able to manipulate your photos by manually brightening the picture, increasing the saturation, or using the tilt shift to edit the photo.
Besides, you can use tools to monitor your Instagram account performance. It will track the impressions, reach, profile views, website clicks, and other basic metrics.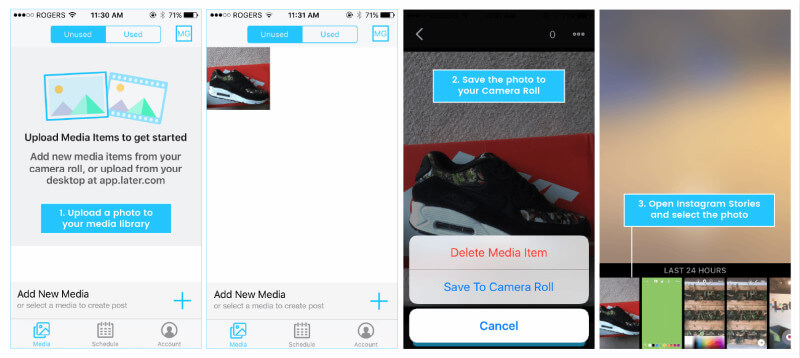 In a nutshell, social media marketing is necessary for you to promote your business, build your social footprint, and market your products and services. If you want to market on Instagram, take the above steps, it will bring you huge business engagement and conversion. Should you come across any questions, leave it in the comment section.
We are sorry that this post was not useful for you!
Let us improve this post!
Tell us how we can improve this post?