Have you ever thought of selling products online but can't have any INVENTORY?
YOU get surprised, but starting an online business without inventory is possible. Only some eCommerce businesses SELLING ONLINE have an inventory. So if they can, you can too.
How?
Leelinesourcing has over ten years of experience in HELPING ONLINE STORE BUSINESS. This article teaches you HOW TO make your online eCommerce store. It makes selling online easy for you ever again.
Continue towards the first heading to start learning.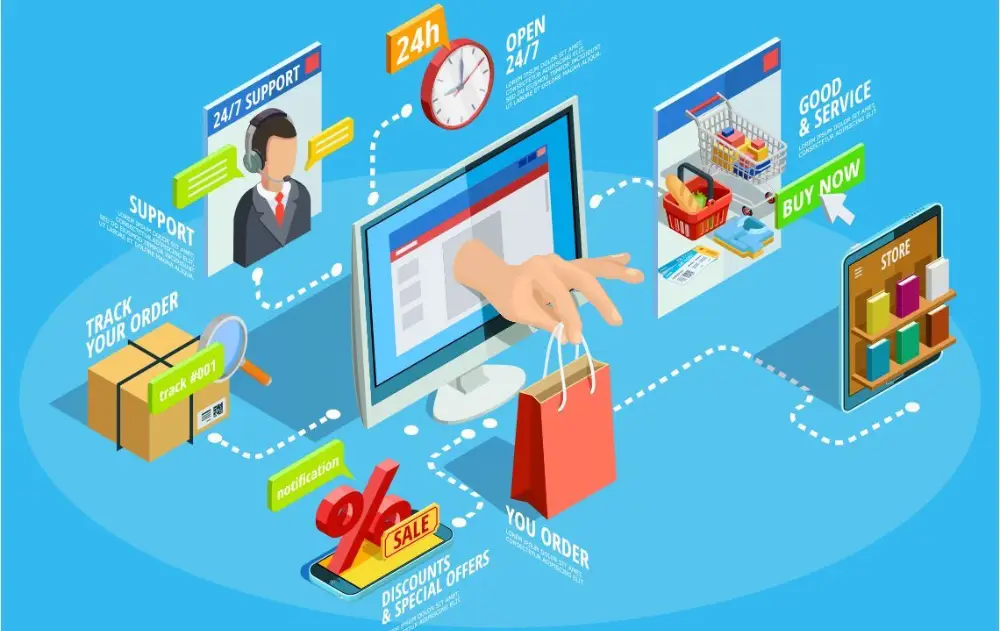 Pros And Cons Of Starting an Online Store Without Inventory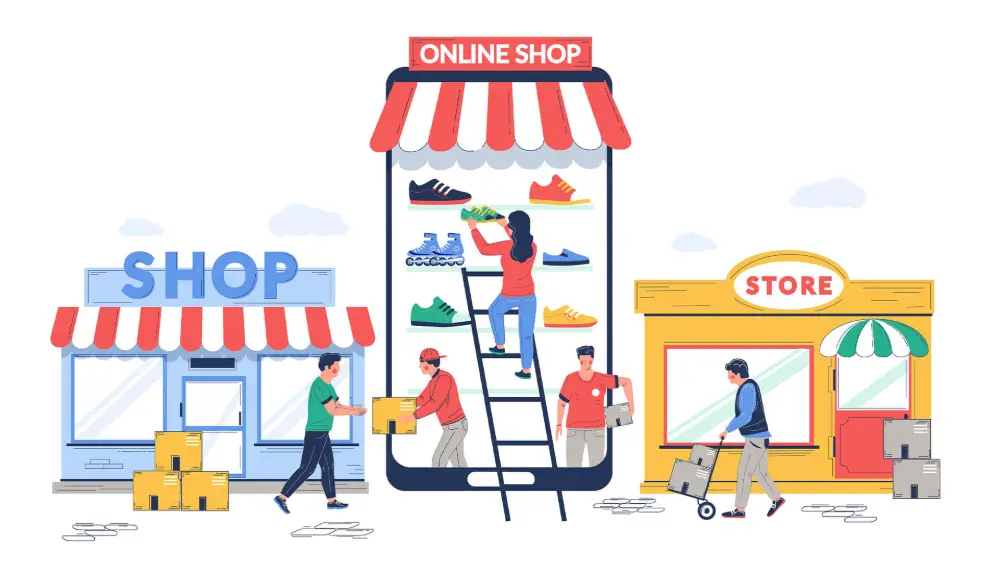 Our team has helped over a hundred businesses find wholesale tracksuit suppliers. Wanna know how we did it? I listed the steps we followed below. 
Pros:
Paying inventory rents or even owning an inventory brings lots of expenditures. Not having any INVENTORY SAVES MONEY.
There's no hurdle of inventory in-between shipping any order to the customer. You get DIRECT SHIPPING to the client from the supplier in most cases. It saves time and effort.
Starting your own online store needs less investment when no inventory gets involved. Adding up the inventory cost increases the cost of starting your store. Yet, having enough capital means you create your website.
Selling digital products would be accessible in one fixed location. You work on this business model globally, making more profit.
Cons:
No inventory means shipping from supplier to customer. It REDUCES the chances of making higher profits.
YOU may find a supplier who's fake or delivers low-quality products. Such suppliers affect your customer count with a LACK OF QUALITY.
How To Start An Online Store Without Inventory?
Starting a traditional online store without inventory may seem DIFFICULT. But surprise! I've tried it, and it's easier than you think! 
There are many ways to start a zero inventory business to earn SOME SERIOUS CASH. 
1: Affiliate Store
An affiliate store means you sell products of other sellers on your website. It comes with both benefits and disadvantages. You find an affiliate program online, join it and start selling.
The negative point includes a smaller profit margin. The sellers pay you a set commission from the profit margin; that's usually a little. Yet, using your MARKETING SKILLS, you do multi-level marketing. This helps to bring more customers to your affiliate store, helping you make more money.
2: Dropshipping
You save the monthly fee of inventory by drop shipping multiple products. By joining fulfillment centers, you have more sales with LESS EFFORT. For successful drop shipping, you need to supply from a strong brand.
In dropshipping, you ship the product using a third-party logistics company like Leelinesourcing. Leelinesourcing helps you find AUTHENTIC AND RELIABLE SUPPLIERS for dropshipping. Once the order gets placed, you ask the supplier to pack and ship it with shipping labels. Drop shipping saves you from spending too much time packing and shipping. You only NEED BRAND LICENSING, and everything gets in control.
3: Print On Demand Stores
Print-on-demand service gets appreciated nowadays. People prefer to have customized printed products like T-SHIRTS AND MUGS. The good thing is you don't need to keep these products in your inventory. When you get an order for a product, you direct it to the printing business providers. They print the product and ship it to the customer.
One drawback in choosing this model; YOU cannot add too many products to your store. You get an order from a company needing more products with their company logo printed.
4: Selling Digital Products
You sell these apart from selling physical products. You have the opportunity to sell services or products online on your website. The best thing is digital products STAY ON YOUR WEBSITE instead of a storehouse. You hire a professional to make a digital product for you to sell.
The incredible thing is that a digital product never ends so you only have to make a one-time investment. Yet to increase sales, you must create products in demand, or else you'll save time. Some of the digital products include:
Softwares
Music
Photos
Ringtones
Themes
Books and eBooks
5: Third Party Logistics
It includes hiring a company to manage your sales procedure. A logistics company like Leelinesourcing supplies, packs, and delivers the product. You only pay them, and the rest of your business gets handled by the LOGISTICS COMPANY.
The model suits people who want to SELL ONLINE but need more time. Yet not everyone is for this model because you pay a lot. Those having vast businesses with high profits must go for this model.
6: Fulfillment By Amazon
This business model is for YOU if you lack resources to manage inventory. In fact, MOST businesses on Amazon WORKS on this model. Handling an inventory is always challenging. You pay Amazon for inventory and services. Amazon takes care of all the processes here.
Once you GET AN ORDER, the Amazon team picks, packs and delivers it to the customer. And you get the payment.
Looking for the Best China Sourcing Agent?
Leeline Sourcing helps you find factories, get competitive prices, follow up production, ensure quality and deliver products to the door.
FAQs about How To Start An Online Store Without Inventory
Do I need inventory to sell on Shopify?
No, you don't. You start selling online using Shopify with third-party logistics. SMALL BUSINESS OWNERS adopt a drop shipping model for the order fulfillment process. You maintain contacts with multiple manufacturers, boosting chances of fantastic sales.
Can a company operate without having any inventory?
Yes, a company operates without having any inventory. For this, You have to find dropshipping suppliers in related niche. They take care of all the processes. YOU never have to take headache for inventory management. But you need to work on marketing to ATTRACT more customers. 
Does Amazon pay for inventory?
No, Amazon doesn't pay for inventory. The inventory cost is responsibility of the seller. And owners pay it under the fulfillment model by Amazon . You HAVE to rent your inventory or buy a location to store products.
What products are in high demand right now?
Have a look at the products below: 
• Clothing
• Spare parts 
• Smart phones
• Home equipment
• Disinfecting wipes
• Face masks
• Laptops
• Detergent
• Kitchen ware
What's Next
Do you know? Countless businesses earn profits without handling their inventory. Well, this business model comes up with so many cons and pros too. Your profit ratio depends on your suppliers' dealings. YOU end up losing YOUR investment if you get in touch with the wrong supplier.
Want to get saved from risking your investment?
Get in touch with us to find a BEST SOLUTION. Leelinesourcing helps YOU find REPUTABLE suppliers to make successful deliveries. Working with us is forever a win-win situation for you.
Do you want a successful import business?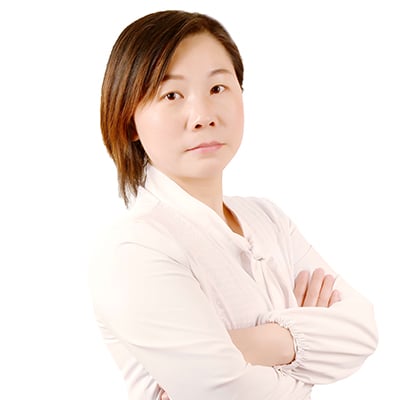 Hey, I'm Sharline, co-founder of LeelineSourcing. We've helped 2000+ customers import from China.
Do you want a better price on product or shipping?
We are sorry that this post was not useful for you!
Let us improve this post!
Tell us how we can improve this post?