So, are you wondering what a trading company is? And, how does it differ from the suppliers that you find on various platforms?
As an experienced China sourcing company, we have a deep understanding about find different types of manufacturers. So you can benefit from our industry knowledge and get a clearer idea of what a trading company is and how it works.
Ready to use our knowledge and clear your doubts about the trading company? Scroll down.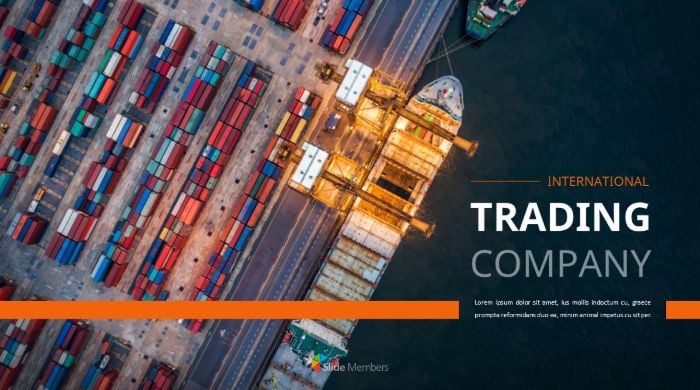 What is a Trading Company?
Is a wholesaler or a distributor the first thing that comes to your mind when you hear about a trading company?
Here is the definition of a trading company:
A trading company is a form of a company engaged in trading activities. These company trading activities usually include everything from purchasing raw materials to producing finished products.
Here's a bit of a breakdown of the company's trading activities.
Buying, storing and reselling merchandise for profit without adding value to these goods.
A trading company handles all these activities for domestic as well as international trade. They buy products from one country and sell them to different countries.
The business models of these companies help them handle everything. Such companies often use factories that are not large enough to have their trade and customer base all over the world. They produce quality goods, have lower prices, and have top-notch services.
Therefore, they are professional and highly specialized in the goods category.
Also, these companies are capable of dealing with many kinds of practical conditions related to products that are sold in the markets. Like:
Faster distribution
Computing
Modern Marketing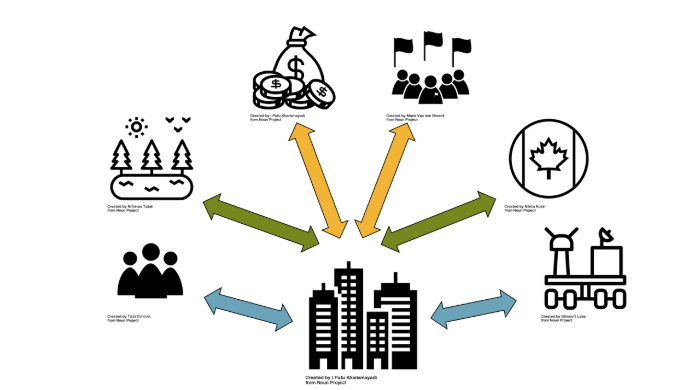 4 Main Activities of Trading Companies
As the name implies, trade companies are involved in different trading activities. We can further break down these activities into four categories.
Purchases
Here's what a general trading company buys:
Company assets
Merchandise
Other Goods for Business Activities
Spending Money
Money spending activities of a trading company include spending on:
Goods/Services
Paying Taxes
Paying Debts
Spending on Other Business Related Needs
Sales
Sales activities of a general trading company revolve around the company selling merchandise to obtain income or profits.
Receiving Money
Receiving money activities of a trading company are closely related to sales. Payment receipts often accompany the sales of goods. This money comes from:
Payments
Receivables
Sales of Goods
And other resources!
How Does A Trading Company Work?
Trading companies usually work with the factories or keep product stock handy. They have close relationships with the factories they work with. Thus, a good trading company goes beyond mere buying and reselling products.
I have enjoyed the services of the trading company. They do more than I expect. That is great!
The significant role of a trading company is to bridge the gap between the buyer and the manufacturer rather than mere buying and selling. Such as:
Communication Barriers
Relationship Management
Quality Management
The Advantages and Disadvantages of Trading Companies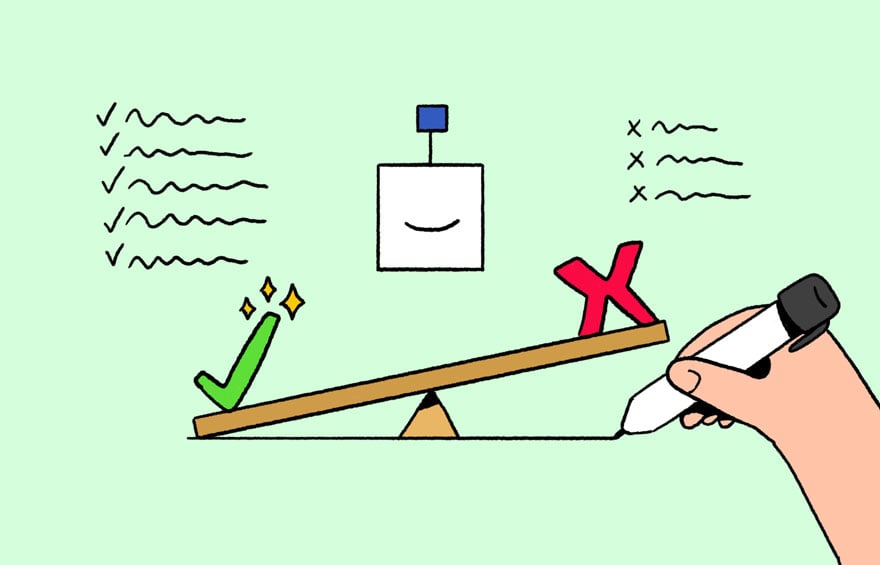 Before you decide to work with a trading company, you must understand the advantages and disadvantages of working with a trading company.
Here we have listed some of the pros and cons of working with trading companies:
The Advantages of Company Trading
You Get Top-Notch Communication and Customer Service.
Trading companies are only busy trading the goods and don't have to deal with the manufacturing of the products. So, they focus on only one thing, which is better dealing with their customers. In addition, their representatives are usually fluent in English, and you'll have no hassle dealing with them.
In short, you'll get high quality and better service at a low price.
They Fill in the Experience Gaps for You.
Are you a newbie importer? No problem! When you work with a trading company, they have a profound experience in the goods category and will take care of it for importers.
I just sit and watch. That is GREAT EASE and gives me time to think about other aspects of the business.
You Can Get Minimal MOQs.
Trading companies have set relationships with factories. Hence, they might get large quantities from their manufacturers but offer you lower MOQs.
The Disadvantages of Company Trading
You Have Less Control of Things from Raw Materials to Manufacturing processes.
As you are not working with the manufacturers directly, things will be out of your control. Like:
Less impact on the manufacturing process
Lower leverage to affect production
Looking to find a reliable Chinese supplier?
As the best China sourcing agent, we help you find factories, get competitive prices, follow up production, ensure quality and deliver products to the door.
Types of Trading Companies
There are two different kinds of trading companies further divided into subcategories.
1. Trading Companies Based on Empowered Products
Such trading companies are of two kinds:
Such companies trade products in raw materials to make products and produce new products.
Examples of production goods include logs, lathes, threads, and others.
Such companies trade products in the form of finished products. Customers already use these products.
Examples of such products are television, tables, clothes, and more.
2. Trading Companies Based on Types of Consumers
These trading companies are sub-divided into three different kinds:
These trading companies buy products directly from factories in bulk and sell them in large quantities.
For Example: Wholesalers.
These companies act as a middleman. They buy merchandise in large quantities and resell them to retail companies or large-end customers in moderation. They work in a large geographical area while their customers work in smaller areas.
For Example: Sub-wholesalers.
Retail companies deal directly with end customers and sell them goods at retail prices.
For Example: Supermarkets and Stalls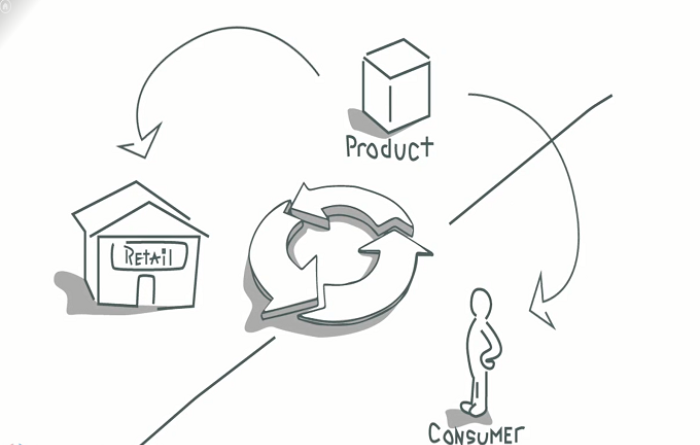 Trading Businesses vs. Manufacturing Businesses
After reading about trading and manufacturing businesses, there's typically one confusion that keeps wracking the nerves of newbie business persons is…
Should they start a manufacturing or trading business? Here's a quick comparison between the two that will help you make a better choice among these two businesses:
| | |
| --- | --- |
| Considerations for Starting a Trading Business | Considerations for Starting a Manufacturing Business |
| You need to decide on a physical location, furnishing, and machinery before starting a general trading company. You need to determine the products you want to trade. Whether you'll import a single product or more than one product. You have to choose from where (what factory) you will source your product. You will have to focus on establishing a good distribution network to deliver products. It would help if you decided on delivery and shipping solutions as well. Decide on your staff count based on your business's size. | You have to ensure that the products you manufacture are of high quality and meet industry standards. For this, you'll need certifications and licenses. You must have an excellent infrastructure and machinery to carry out your manufacturing process, or you have to outsource your manufacturing work. You need to decide on your production input and from where you'll source your raw material to manufacture your products. You need to protect your products through patents and get a registered trademark for your products. You can employ skilled workers and a location for your factory that will give you access to a good pool of workers. You need a well-established distribution network or a strong logistic organization to take your products out of your factory and deliver products to its end-user. |
How to Set Up Your Own Trading Company?
So, if the confusion is clear and you decide in favor of starting a trading company, we'll help you further.
Setting up a trading entity that will be different from your investments would be a great idea. Also, it will give you some tax benefits. However, there are specific measures that you should take before getting started with a trading company.
Scroll below to walk through the steps/measures you need to take before getting started.
1. Educate Yourself
When we say educate yourself, that does not mean getting a specific degree. Instead, your focus has to be on getting know-how of how things work in the industry and trading sector. Importers need to learn to read and analyze the industry and its nuances and learn to predict its future.
One of the BIGGEST ADVANTAGES I have been educating is seamless experience and effectiveness to drive profits.
This will keep you away from any potential money risks.
2. Create a Business Plan
I always keep a business layout. It saves time and guides me AT EVERY STEP.
It will be no exaggeration to say that every successful trader has a strong business plan. A business plan includes:
Deciding on the type of trading you'd do (Day/Swing)
Creating a system to manage risks
Deciding on the software, you'll use
Ideas to deal with practical conditions
Setups you want to focus on
If you have done your research right during the first step, you are good to go and produce a master business plan for yourself.
3. Hire Brokers and Get Extra Tools
You can decide on your preferred type of trading. And, your cost of hiring a broker will vary based on the type of trading you choose.
The commission of a day trading broker is usually higher, and you can opt for taking business loans to keep up with the cost. But, on the other hand, you need to pay for the traded stocks in swing trading. Therefore, swing trading is also more affordable than Day trading.
Furthermore, you'll also need a few tools to help your process go smoothly.
4. Set Up Your Trading Company
You can set up your trading company in two ways:
By setting a limited liability partnership (LLP).
By simply setting a separate trading account with an international trading bank.
Looking for the Best China Sourcing Agent?
Leeline Sourcing helps you find factories, get competitive prices, follow up production, ensure quality and deliver products to the door.
Examples of Best General Trading Companies
Below are a few general trading companies that you'll see:
Company Name
Company Type
Goods for Sale
PT Hero Supermarket Tbk (Hero Supermarket)
Retailers
Foodstuff, Clothing, End Consumer Goods, etc.
PT. Bestoolindo
Wholesaler
Engineering Equipment/ Mechanical Equipment.Sherwood, Kennedy, Senator, Oxford, Tuffsafe, Index, Q-Torq, Yamaloy, Edison, Matlock, Osaki, Atlas, Sherlock, etc.
PT Matahari Putra Prima Tbk (Hypermart)
Retailers
Household Stuff for end consumers.
Foodstuff and Clothing.
PT Indomarco Prismatama (Indomaret)
Retailers
Stuff for End Users.
Ranging from primary, secondary, and tertiary needs.
FAQs about Trading Company:
Can Foreigners Open a Trading Company in China?
Yes, foreigners can open a trading company by incorporating them into China. They can do so by:
• Including a wholly foreign-owned enterprise (WFOE)
• Opening a joint venture
• Starting a representative office.
Can You Register a Trading Company and Not Trade?
A trading company will become dormant if you register it and do not trade. So, if you have registered a trading company and are not trading, you can leave it in a dormant state.
What Are the Key Considerations for Starting a Trading Company in China?
Below are a few considerations for starting a trading company in China:
1. You should confirm information for registration which should include corporate structure and business registration information.
2. Prepare your documents for verification. The documents include valid identification documents and legal notarized files.
Conclusion:
Hopefully, you have gained a fundamental insight into a trading company from reading this article.
As you can see, there are many different types of professional trading companies all over the world, and they offer a lot of other products that are sold to consumers. In addition, each type of trading company has its own unique set of benefits and drawbacks for both buyers and sellers. The right kind of trading company can help your business grow, while the wrong one might not!
Need More Detailed Understanding of a Trading Company or Have Different Queries That Weren't Answered Here. Visit Our Services Page for More Information.
We are sorry that this post was not useful for you!
Let us improve this post!
Tell us how we can improve this post?