Alipay is widely used worldwide, with over 47 million users. Some foreigners might want to know, what is Alipay? It is an app developed by 1688 that offers e-wallet services.
As experienced sourcing experts, we have dealt with many cases where e-wallets can be problematic. But, Alipay is a pre-eminent e-wallet app established with professional research. You can buy from 1688 using Alipay too.
In this article, you will find out what Alipay offers. We'll also share how to use Alipay on 1688 and other platforms. Nonetheless, let's get to it.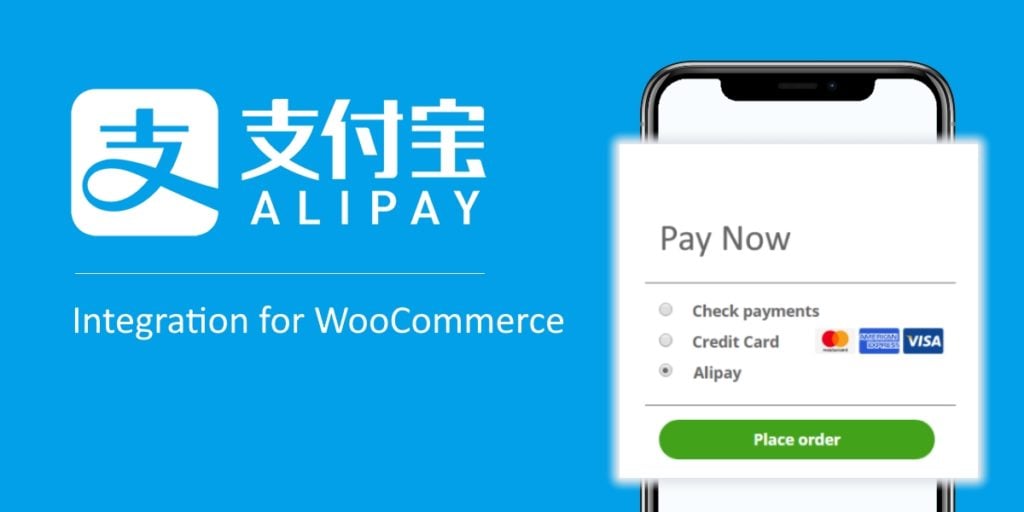 What is Alipay?
Alipay App is an e-wallet app popularly used in China that is free of charge. You can easily register an Alipay account by providing your personal info.
This app allows you to make online payments, transfer money or pay utility bills in China. The transactions are usually made with a quick scan of a QR code from the app.
How does Alipay work?
Alipay would ask you to register your debit card and credit card details into your account. Then, you'll need a verification code and complete the real-name verification process. With your verified Alipay account, you can make payments using your phone without cash or bank cards.
Tourists can also use the app while visiting china. Just sign up for the 90-day tour pass and make payments through your debit and credit card details!
Is Alipay safe?
Alipay's e-wallet has several security strategies to ensure safety when you transfer money:
Advanced Encryption
After making payments, merchants will not receive your bank account details. Instead, they will receive an encryption version without disclosing your bank card details.
Biometric Verification
To avoid other people using your Alipay account, Alipay used biometric verification. Users need to do identity verification beforehand. You'll also need to scan your faces for face verification before making payments.
Risk Monitoring
Alipay monitors all real-time risks to prevent fraud attempts. There have been no reports of fraud attempts or leaks of users' bank card details until now.
Want to send money to China Suppliers safely?
Leelinesourcing has a rich experience, we can help you send money to suppliers in an easy, safe way
Pros and Cons of Alipay
Pros
The digital payments by quick-scanning Alipay's QR Code are faster during checkouts. It saves time as you don't need to wait for your change.
You don't have to carry cash or bank cards around anymore. You can now transfer money with Alipay accounts by simply using your phone.
You can use Alipay in many China stores, including street vendors. Foreigners in Mainland China don't have to worry about changing currency when they have Alipay.
Cons
Short Term Use For Tourists
Most foreigners that use Alipay without a Chinese bank account can only use it for 90 days.
Complete Record of Spending Information
Alipay has detailed records of your spending. For instance, your purchases, investments, and on-hand money.
Alipay is not insured by FDIC that insurances financial corporations. If the company goes bankrupt, you will lose the money in your Alipay account.
How to use Alipay to send money?

There are several steps to follow to send money using Alipay.
Step 1. Log In to Your Alipay Account
Open the Alipay app and log into your account. Download it and register a new Alipay account if you don't have one.
Step 2. Enter the Receiver's Country and Amount of Money
Click on 'China' as your receiver's country. Then, enter the amount of money to send money to the receiver. Make sure you have a sufficient Alipay balance.
Step 3. Choose Payment Method.
Click on Alipay Mobile Wallet as the receiving option for your receiver.
Step 4. Enter Details of Your Receiver
You have to enter your receiver's details, such as name and Alipay ID. Their Alipay ID is your receiver's registered mobile number on their Alipay account.
Step 5. Confirm The Payment.
Confirm your payment to finish the money transfer. Then, your balance will be deducted from your receiver.
You can successfully send money after completing all the above steps.
How to use Alipay marketing for your digital strategy?
Alipay brings many benefits to merchants worldwide. You can use Alipay to strategize digitally to promote your business.
1. Use Alipay Storefront
Alipay Storefront is a store that users can view through the app. It includes the basic details of your business, your products photos, and contact information. You can reach many Alipay users to boost your business by opening the storefront.
2. Post-Alipay Coupons
Coupons became an attraction to lead users to consume. Alipay will highlight any published coupons on the user's Alipay homepage. You can attract customers by posting coupons as a digital strategy.
3. Alipay Geolocation Feature
If you have an Alipay account for your store, it will show your store location to your user. So, your store will pop out and attract users to come to your store.
Looking For the Best Alipay Marketing Method?
Leeline Sourcing always helps buyers BOOST THEIR BUSINESS.
FAQs About What Is Alipay
Can I use Alipay without a Chinese bank account?
Yes! You can use it as a tourist and enjoy the 90-day tour pass in Alipay without a Chinese bank account. 
Simply register Alipay with your international bank account. You'll also need to make identity verification with your passport chip.
How Long Does it Take to Get Paid with Alipay?
Alipay will perform verification that can use up to 72 hours. So, it usually takes an hour to 4 days for your receiver to receive the payment. Alipay will send you an email to inform you when your receiver will get the money.
Is There a Fee for Using Alipay's Payment Service?
No, there is no charge for Alipay's Payment Service. It is a free financial service app that allows you to make payments online or in-store. You can enjoy the account without worrying about any charges!
Is Alipay the same as PayPal?
Alipay and Paypal have the same concept of e-wallet. Both of them provide users with in-app services to make a payment. The difference between them is that Alipay is widely used in Mainland China while Paypal is popular in the USA.
Can a European company create an Alipay account?
Yes, they can! Companies in Europe can create an Alipay account through the global version of the app. They can register on Alipay without a Chinese bank account to make payments.
What's Next
Alipay is an excellent e-wallet app that is popular among Chinese citizens. You can also use Alipay without a Chinese bank card when visiting China as a foreigner. It helps make payments just by using the phone.
Also, worldwide business owners can benefit by using the app with the services. This app created in China will ease your transactions while you are in China!
I hope this post shares valuable information about Alipay for you. Feel free to contact us to get information about Alipay!
We are sorry that this post was not useful for you!
Let us improve this post!
Tell us how we can improve this post?