Alibaba RFQ
Leelinesourcing helps you To choose the finest wholesale supplier at a reasonable price. We oversee the quality of your goods, help you create brand-new items, and even help with logistics. You save costs and time by collaborating with us.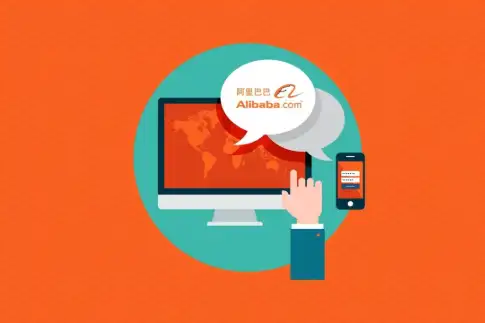 Top 1 Sourcing company in China
With 10 years of experience in china sourcing business
No Risk Free Sourcing No Hidden Fee
You can get Free detailed product quote before order
Trusted by over 2000 Customers
Leeline is your trusted sourcing agent partner in china
Wholesale Best Alibaba Products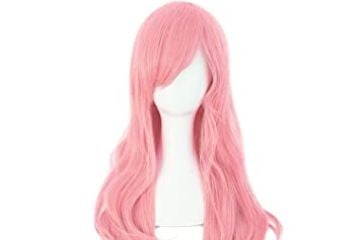 Wholesale Wigs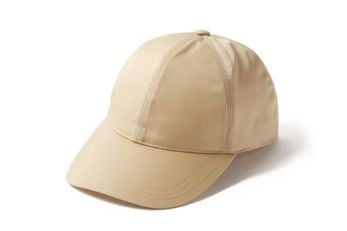 Wholesale Cap
Wholesale Kitchenware
---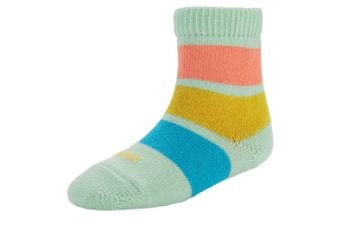 Wholesale Socks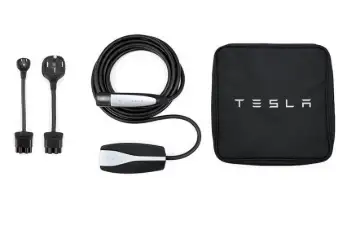 Wholesale Mobile Chargers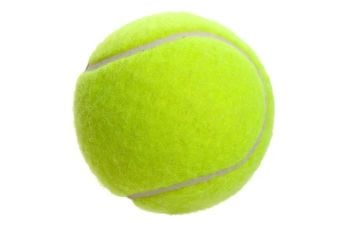 Wholesale Tennis Ball
---
Our Alibaba Manufacturing Services Include: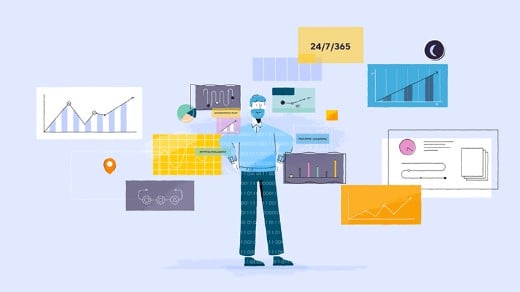 Sourcing Alibaba Suppliers
We have a whole staff of sourcing specialists ready to guide you. Locate yourself with the MOST reliable suppliers possible at the most competitive price.
You hire us to manage your supply chain and save money without sacrificing quality.
Alibaba Product Quality Control
Our QA experts go to the factories where the goods are produced before we ship them. Evaluate the product in composition, dimensions, and packaging to increase your brand value.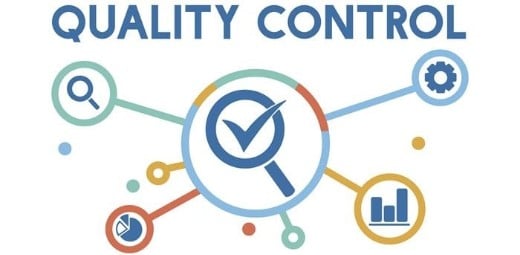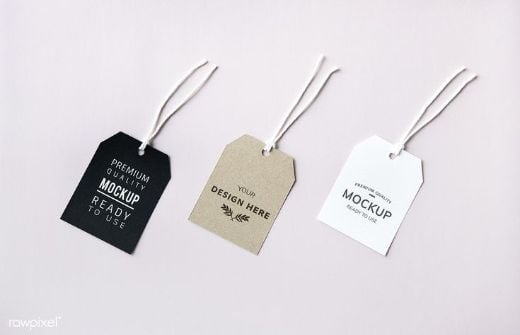 Private Label & White Label Alibaba Products
We help you develop your own branded items and distribute them to your CUSTOMER. We include your brand name and customized logo in your products.
The CUSTOMER CARE staff contacts you and always aims to exceed your requirements.
Dropshipping and Fulfillment
The use of Leelinesourcing to do dropshipping is simple and cheap. Simply have your customers make their orders with you. We'll store and ship them after we've ensured they meet our high-quality standards.
Shipping choices for your consumers include DHL, FedEx, ePacket, China Post, EMS, etc.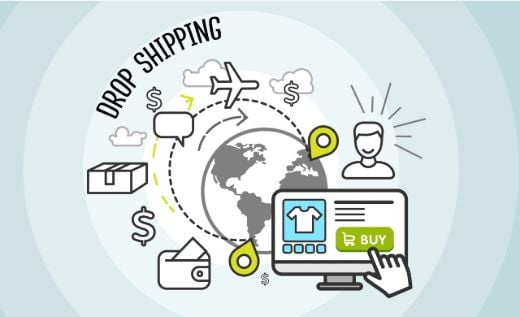 ---
Hear it from fellow Alibaba Wholesaler
My time spent with Leelinesourcing has been very rewarding. They are very well-versed in all sectors. Contributed much to the development of my company's reputation. Their work has met with my satisfaction.
– Leland, Georgia
---
Source Your Alibaba Products and Make Big Money
We offer the best wholesale price and high quality Alibaba products to help you boost your business.
---
Best 7 Ways to Use Alibaba RFQ
Alibaba is the globe's most extensive index of factories and supplier platforms. Before you source from Alibaba, you must know how to request quotations properly.
Having the expertise of 10 years in the sourcing field, we will help you regarding the Alibaba RFQ and Alibaba RFQ function. It's crucial for you to know how to utilize RFQ and interact with those vendors.
In this guide, we are focusing on exploring more useful messages about Alibaba RFQ.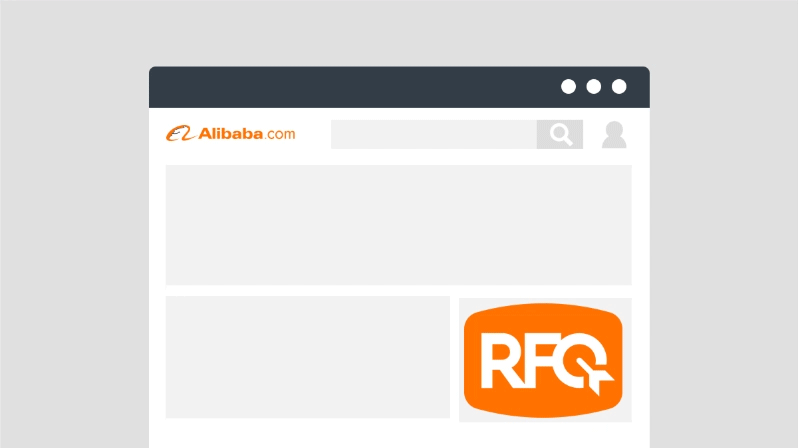 What is Alibaba RFQ?
Alibaba Request for Quotation is a facility given by Alibaba to a customer for posting a buying request.
Also, the buyers can handle every quotation on the platform of Alibaba Request for Quotation. RFQs are a pretty handy tool when you want to compare the prices of various suppliers to find the lowest price possible.
There are four types of Alibaba RFQ given:
Invited Bid— The buyer invites specific sellers to bid.
Open Bid— The buyer allows the sellers to bid openly and check other supplier bids.
Sealed Bid— sellers tender a quote for the inventory. A sealed bid will only be visible to the suppliers whom you send it to.
Reverse Auction — Open and lowest price bidding seller wins the bid.
1. How does Alibaba RFQ work?
Posting the Request for Quotation from the customer's end is very easy. You only have to join the Alibaba account, fill out the RFQ registration form, and press "submit RFQ."
When RFQ is presented, Alibaba experts will review it before posting or releasing it into the market.
Then, it will be matched with an ideal vendor.
The vendors will search for related Request for Quotation as per the name and category of the product. If the RFQ interests the vendor, they will give you lowest price quote via RFQ.
Afterward, you can assess, contrast, and request for quotation.
2. Is it free to use the Alibaba RFQ service?
Actually, there are two kinds of Alibaba Requests for Quotation services. The first is a free RFQ service that lets at minimum ten quotations from distinct vendors.
The other is Paid RFQ service, in which the customer can select value-added services for an extra amount. The Paid RFQ service is ranked as Quality RFQ in the market by Alibaba.
So the vendors will communicate more strongly.
3. What is the best benefit of Alibaba's RFQ service?
Alibaba RFQ function benefit buyers in the following form:
Quicker vendor response. The Request for Quotation attracts vendors to approach me and create 10-15 quotes in a few minutes. I get a VARIETY of quotes with varying prices. Settling on the BEST DEALS becomes quite easy.
Convenient cost comparison. You may check and contrast the quotations on a single page to assess them all.
Proactive vendor services. The supplier follows up and tries to establish a great relationship with you.
4. Disadvantages of Alibaba RFQ
With Request for Quotation service, you will have no option to select the kind of vendor before quoting. You will know the companies offer you the quotes while getting the costs. You will see some excerpts from third parties as well.
You get many quotations with RFQ but with no supplier screening. It will be difficult for you to recognize if the quotes are the most acceptable costs.
When you are unsatisfied, you need to launch one other course in RFQ. Till the time you get the one, you want to make a trade
How Do I Use RFQ On Alibaba?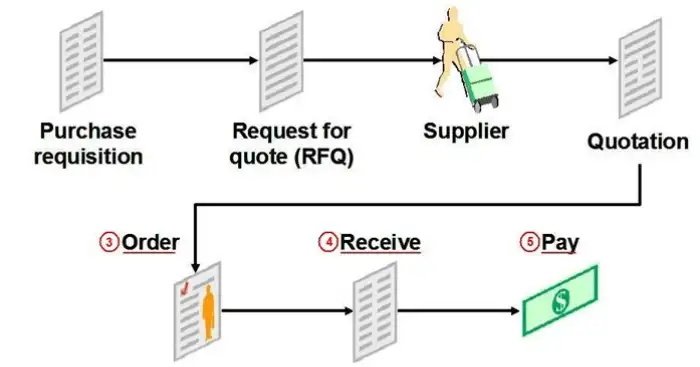 Step1: Go to Alibaba RFQ main page
I have used many ways. Especially on Alibaba App, there is a special icon for the RFQs. I receive emails on my RFQs quotes. If you use the desktop, you should visit the link. 
Step2: Complete the RFQ form
While completing the RFQ form, make sure to take care of these things to attract the multiple suppliers.
1. Specify your product name or category, product specifications, and quantity.
A short product category or name will simplify vendors to locate your RFQ.
Also, do not opt for small quantities; good vendors will not get motivated to send quotes.
I get the QUOTE for at least 20 products. Sometimes, I write even 100+ products to MOTIVATE and get the right quote from.the factories. Bulk inventory gets me HUGE DISCOUNTS.
2. Upload photos of products
It will be easier for vendors to see if they have the products in the pictures. Or if they need to create the exact products you need.
More suppliers want to assess your buying demands. Make sure to give each other vital details in RFQ form.
Step3: Submit RFQ
Choose one kind of RFQ that best suits your current compliance requirements. After that, simply press "Submit RFQ" to submit your form.
Step4: Check quotations in the message center of the Alibaba RFQ dashboard
You will find all the vendor quotations and contact numbers in your messages. So start assessing them one at a time.
I go through all the QUOTES. Check their price. Visit the COMPANY PROFILE. And assess how their previous deals were. That is how I land a PERFECT SUPPLIER. 
Step5: Select among suppliers and Contact Suppliers
After assessing the profiles and quotes of the multiple suppliers, you can choose 2-3 to communicate with them.
Step6: Ask for Samples
Contact suppliers, negotiate with them, and ask for their samples to check the quality.
What I do:
Hi! I own an established company in the US. I need 100+ products. But before I make a big order, can I get a sample to assess the quality.
Most of the time I get FREE SAMPLES.
Step7: Place your Order
When you find the best one meeting your needs, go to that specific supplier and place the order.
Want to buy on Alibaba easily and safely?
Leeline Sourcing helps buyers source the right product and solve all their payment problems at the best service.
How to discuss Alibaba RFQ Details?
The key to an adequate Alibaba RFQ sample is to create quality content for RFQ. is to allure quality vendors.
The Alibaba RFQ sample should be concise with five paragraphs.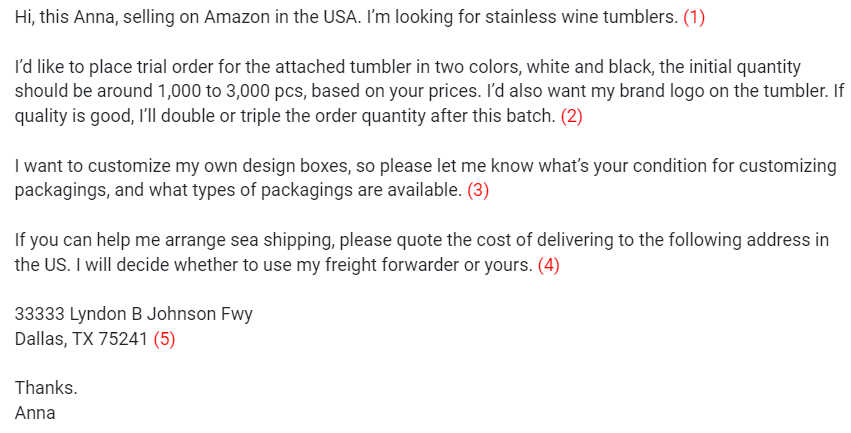 1. Introducing yourself and specifying the product in the first
Introduce yourself and select the product you want to buy in the initial paragraph. Use your company's name but write the para concisely and most clearly.
Why do I recommend short descriptions?
Because it is ATTRACTIVE and saves time. Manufacturer thinks you are a Real BUYER. So, they offer you the best price.
2. Specifying the quantity
If it is just for trying, you can mention, you will place a large order the second time.
3. Talking about Packaging
Certain vendors give a low-cost quotation first; they then add packaging costs.
Hence, discuss the cost of packaging in the beginning. So they will not charge you extra fees later.
4. Asking about the Importing process
Shipping is a HEADACHE for me. Before I deal, I always want to know when the product will ARRIVE. If shipping is FAST, My head turns a GREEN SIGNAL. Therefore, it is better to discuss the import process.
If you tell your vendor that you have a freight forwarder, it displays that you are an expert buyer. So you will not be ripped off over the shipping cost by the supplier.
5. Detailing the address
If you like your vendor to assist you with shipping the products via sea to a particular place in your nation. Then the vendor's freight agent will require a complete address. To evaluate an actual shipping expense.
And I shared the address to identify the TOTAL COST. For example, if I live in Europe, I add the address. Supplier gives a QUOTE for the shipping process and total cost of the shipping.
6. MOQ
Mention the minimum order of quantity you would like to buy. Multiple suppliers bid the quote accordingly.
7. Sample cost
Suppliers cost sample cost. You must know the sample cost of the inventory and mention it in the buyer's request.
How To Select The Best RFQ On Alibaba
The quoted price is sometimes the last qualifying element when choosing a producer. A unit cost is formed on four elements that are:
1. Product Specifications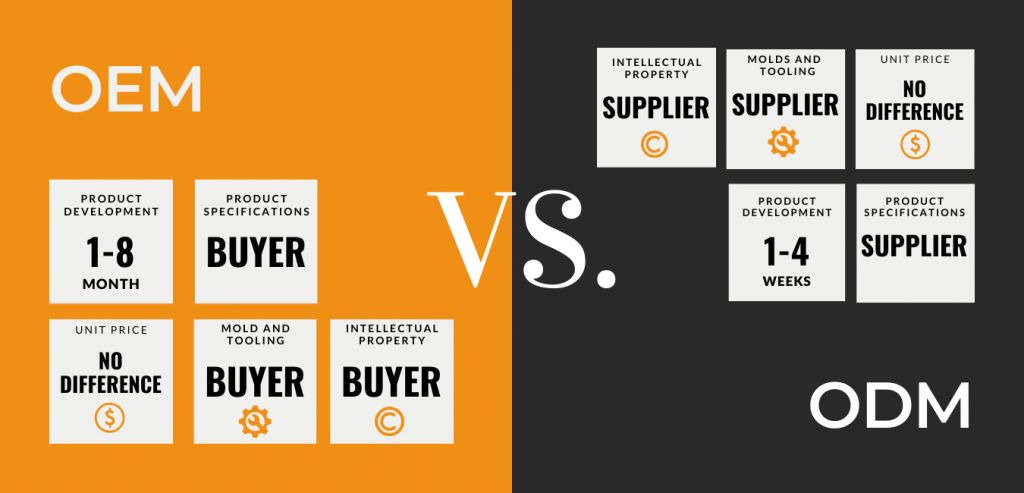 Product specification is something I don't compromise on. Even if I have to go for the product customization, I do it. Whenever I buy an item, check the specification first.
The material, function, dimension, and component of a product define its factory cost. Many Chinese producers work as OEMs. So most vendors can give long rundowns of ODM, products, or factories.
The customer needs to communicate about the item specification when getting ODM items.
2. Product Compliance
Creating goods in compliance with global US & EU regulations and applicable standards is costly. RoHS elements are more expensive compared to Non-RoHS parts.
They ensure assent with the FCC Part 15 or EMC directive.
The non-compliant item is more affordable compared to a compliant product. Chinese producers do not quote a cost based on compliant products unless you tell them.
3. Quantity
The more the quantity, the less the cost. But ensure that producers, not like wholesalers, work on low margins. They contain less room for cost reduction.
The volume-based cost reduction pans out after reaching 5 to 6 times the requirement of MOQ.
Quantity is a BIGGER FACTOR. I check the RFQ for the given quantity. And select the one that has a FAIR PRICE. Very low price feels fishy. So, a Fair price is a GOOD DEAL.
4. Shipping Incoterm
The Incoterm explains at the stage; the freight is moving from the customer to the vendor. The Incoterm is cost into unit price. It has a significant influence on:
The customer must organize delivery from the factory as well as customs clearance. The producer handles the generation and owns no role in the delivery.
The vendor handles the delivery to the loading harbor, such as Shenzhen, custom clearance, or Shanghai. The customer must organize forwarding from the harbor of loading.
The vendor handles the delivery to the destination. Such as Mexico or Paris. The customer must organize domestic forwarding as well as unloading.
The vendor handles the delivery from the origin to the address. Such as your office or storehouse.
How To Get More RFQs Outside Of Alibaba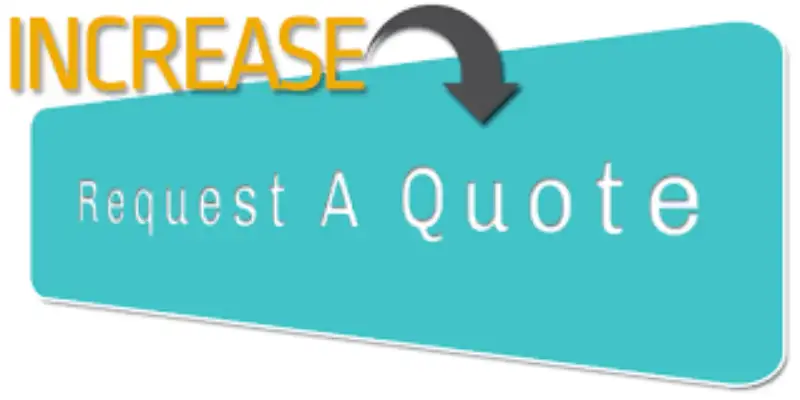 Alibaba has not invented the RFQ process. This guide defines how you submit RFQ when vendors on other sites or at trading show up.
1. Creating an RFQ (Request for Quote) template
The things you must include are:
When I buy a smartphone, looking at the RAM and ROM is essential. It helps decide whether to buy or not. The same is true in RFQ. Jotting down technical specifications helps make a better choice.
The quoted cost is of no use when you don't know what requirements. You can do this in the following ways:
Applicable Standards & Regulations
Checking compliance with global (RoHS, CPSIA, or REACH) needs technical skills.
Supplier Information & Trade Terms
The following info is required to specify by the potential suppliers.
Trading Company info – the capital, address, and contact person.
Compliance docs – technical files, test reports, and info of conformity.
Company certificates – social compliance, standard certificate, and audit report.
General terms – MOQ, ODM, OEM sample, and making time.
Payment terms – bank account, MOV, Payment plans.
2. List suppliers and send RFQs
Now, let's talk about vendor selection of RFQ process. You will not find any hidden supplier network. Chinese producers, similar to other businesses, like to be located by prospective customers. This is how you discover them.
An expert in the industry. It is more powerful compared to Alibaba.com. It has many industries, particularly electronics, but is more limited in many sections.
is a directory that lists famous and well-known Hong Kong companies. Their trade fairs are top-notch compared to their guide on the web.
When you meet your supplier in person, it is the best method to choose the primary supplier.
When you hire a china sourcing agent that is reliable. You will have a list of famous and trustworthy suppliers. Hiring a sourcing agent is effective in many ways, such as:
You will know the multiple suppliers who respond and communicate well.
Your agent will only introduce you to potential suppliers who have compliance certificates.
Your agent will be able to give them a sample of their products.
Your agent will have many backups for you ready (though they won't be needed).
3. Gathering Quoted price information
Here is a list of essential things that you need for moving things forward:
I start with a phone or Skype call. Also, follow up and send your Alibaba RFQ file. In the end, ensure you make a deadline. It helps deal better, discuss better, and get RESULTS BETTER. You'll end up making a GOOD DEAL.
Continue sending reminder notifications through Skype or email.
When they send you the first draft if it is not perfect. Ask them for revisions to the point you get satisfied and have everything in detail.
Store the info in a document.
Get a Chinese translator if you need extra assistance.
No doubt, it is an exhausting procedure demanding lots of work. The only means to get the info is to apply the process we have described to contact the right supplier.
If you hard to negotiate with suppliers and pay on alibaba.com safely?
LeelineSourcing is ready to help you buy from alibaba low cost and efficiently.
The FAQ For Alibaba RFQ Procedure
1. Do all suppliers listed on Alibaba respond to RFQs?
No. that depends on every vendor if they quote via the Alibaba RFQ service. Most suppliers don't. So you must utilize the Alibaba RFQ template as an additional sourcing strategy.
But don't make it your only way to find various suppliers and receive quotations.
2. Can Alibaba guarantee that I get high-quality products?
No. the RFQ page service is an outstanding arranger. But it depends on you that you send the vendor everything to the factory.
For instance, you need to give precisely customized product specs, agree to the sales contract.
And then follow up with a quality check and lab tests. If you want the best, keep checking everything yourself instead of relying 100% on Alibaba.
3. How do I know I've been quoted as a market price?
When you put all related info like quantity, technical specs, compliance specs, and incoterms, you will get accurate unit costs. But we suggest you opt for 2 to 4 vendors in the Alibaba RFQ process.
Also, you will know if the quoted wholesale price is not the same as the market price by the following points.
1. The product is not made with similar product specs.
2. The vendor did not include the cost in the compliance specs.
3. The vendor quotes a cost depending on the vast quantity. But the competitors offered less cost.
4. The vendor gives the EXW cost.
4. What should I do if my RFQ has been rejected?
First of all, check the reason for it. To do that:
1. Go to the Message center and locate the relevant RFQ.
2. Press the title to see the logic in detail.
Now, edit it before submitting it again.
1. Confirm the email address of your Buyer Profile.
2. Fill in the vital info for your request like material, photos, size, etc. Add details where you think need to be filled.
3. The requested product category might be restricted or banned. Get in touch with the brand owner or remove the brand's name from the Alibaba RFQ.
4. Do not keep submitting many RFQs at once. Wait for the first to get the quotes.
5. The order quantity may be lower than the MOQ. Adjust it and then submit it again.
5. How do I close an RFQ on Alibaba?
Follow these three simple steps to close the Alibaba RFQ account.

1. Sign in to My Alibaba Message Center. Now press the drop-down menu and switch the page to RFQ.
2. Choose the RFQ you like to close.
3. You can now close your selected RFQ. (If you cannot complete it, it means it is expired. So the supplier will not see it as well).
6. What kind of RFQs aren't accepted?
The RFQs that are not accepted are the following:
1. It is not sent from the verified email address. The order requests are not sent from a validated and confirmed email address. The buyer's email address must be verified before posting the buying requests.
2. No mention of essential info. Necessary info such as product name is mentioned in the subject line. Or other item details mentioned in the body part include size, place of origin, type, color, variety, or any other specs. The more you say the info, the better it will be for your supplier to understand your needs.
3. Confined or banned products (which include trademarked or branded products). It is recommended excellently to get in touch with the owner. Or even authorized dealers of any trademarked or branded item to purchase it.
4. The buying requests are copied from the identical product.
5. The order quantity is less than MOQ. Everyone knows Alibaba.com is, in fact, a wholesale organization, a great MOQ or minimum order quantity orders are more likely to be preferred. Also, consider that MOQ will differ based on the type of product.
Conclusion
In the end, we would like to give you some suggestions. To find the best supplier among many RFQ vendors. Opt for producers rather than trading companies.
No doubt, it is an exhausting procedure demanding lots of work. The only means to get the info is to apply the process we have described to contact the right supplier.
We hope you find this guide helpful and informative. For further queries and suggestions, don't forget to drop a comment below.
Do you want a successful import business?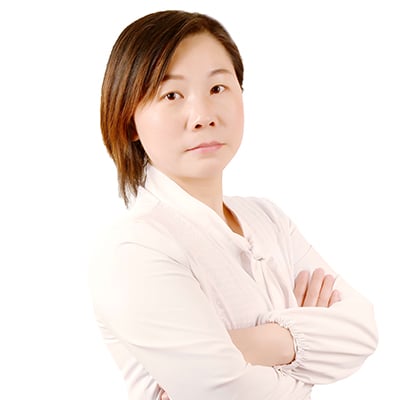 Hey, I'm Sharline, co-founder of LeelineSourcing. We've helped 2000+ customers import from China.
Do you want a better price on product or shipping?
We are sorry that this post was not useful for you!
Let us improve this post!
Tell us how we can improve this post?