Have you heard a phrase called minimum order quantity or moq in the sourcing industry? You might have felt confused about this slightly hard-to-comprehend term.
If yes, you just landed in the right place.
Once you finish reading this article, you'll clearly understand a minimum order quantity or moq and why you should care about it.
As an expert in the sourcing industry, we have compiled all the much-needed information about the term and transformed it into an easy-to-understand article.
This article shall discuss the minimum order quantity moq and its further aspects. Like:
Why do suppliers use them?
Types of MOQ
How does it work?
Its Pros and Cons
And more!
Let's get started!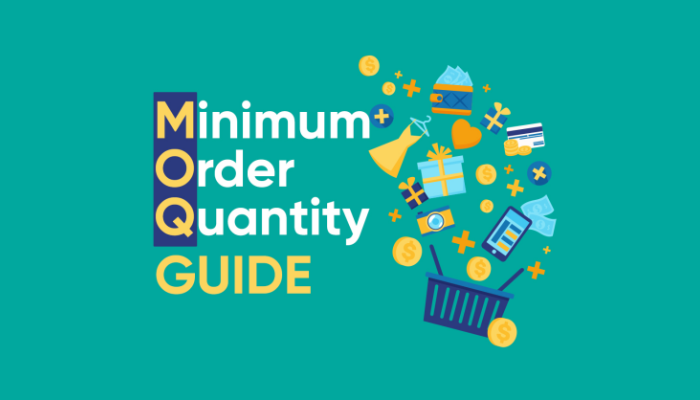 What Does MOQ Mean?
MOQ stands for minimum order quantity. It's the minimum number of units of a product required to purchase at one time while placing your order.
If a manufacturer's MOQ is 2000 units, it's the minimum quantity or minimum amount of goods you can buy from them. Besides the number of units, a brand can also set products of a set price range as the MOQ. For example, if the MOQ of a brand is worth $500 products.
I always choose a seller with the LOWEST MOQs. The reason is simple. I get complete flexibility to a lesser quantity range.
So, by now you have understood MOQ's meaning, let's proceed further.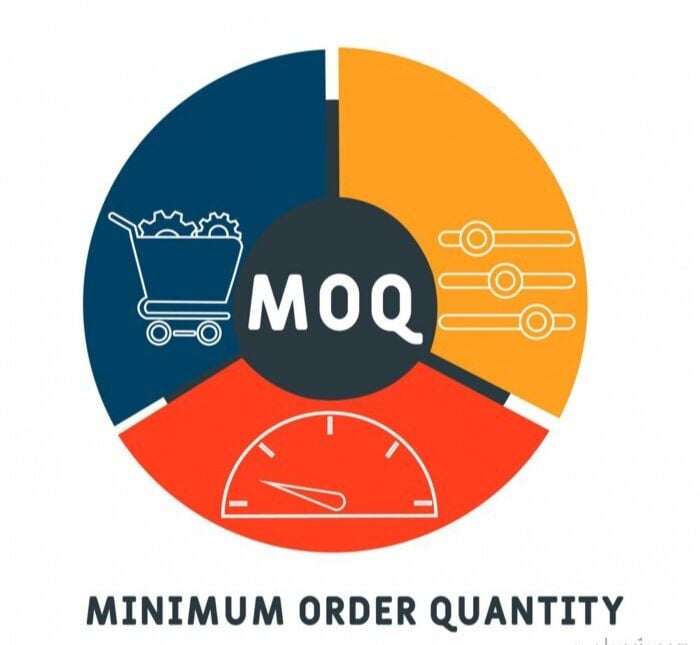 Why Do Suppliers Use Minimum Order Quantity (MOQ)?
Many wholesale suppliers or manufacturers will institute an MOQ to commit the buyer to purchase enough products, which can be two things:
Cost-effective in production
Makes a profit
Mainly, the reason why many suppliers and manufacturers use MOQ will differ. However, if we had to state one solid basis for the usage of MOQ, that would be – Sales margin. We can define sales margin as the profit generated by selling a service or a product. They also use MOQs to preserve their cash flow and have peace of mind.
My discussion with the supplier about the MOQS disclosed the fact. Suppliers feel more secure and SAVE TIME with MOQs.
MOQs vary based on products as well.
How Does It Work?
A manufacturer mainly determines an MOQ. However, there are two cases a manufacturer can define the MOQ:
It can be the break-even point and a tiny percentage of profit to produce finished goods.
In addition, the manufacturer may be required to meet specific requirements by the supplier. Therefore, they also need an MOQ.
For Other Companies: MOQ may be based on sales order value (to justify the sales and customer service experience).
For More Prominent Manufacturers: An MOQ makes sense for large manufacturers. They do not need to go beyond a certain point since they already have volume buyers.
Believe me; there is no HARD AND FAST rule for MOQs. It depends on the manufacturing scale of my manufacturers.
There's no single set formula to determine the mechanism of how EXACTLY MOQ work. The general rule of thumb that most companies use is that they look at the lowest production volume for finished goods and maintain current efficiency levels. Product-specific issues impact MOQs. It must also include the following:
Value
Holding cost of raw materials
After determining this, they can decide how much profit margins they will cede to capture the order without going too far and losing money.
Looking for the Best China Sourcing Agent?
Leeline Sourcing helps you find factories, get competitive prices, follow up production, ensure quality and deliver products to the door.
Types of MOQs:
MOQs indicate the economic constraints that many manufacturers or suppliers in the manufacturing business are bound with. These can include:
Raw materials
Machinery
Other costs of executing the shipment cost – shipment costs
Below, we'll discuss two of the main types of MOQs: simple MOQs and complex MOQs.
Simple MOQ:
As the name already implies, simple MOQ is the amount that has one lower limit. Either in a dollar amount or a number of units, etc. They are sometimes called "Eaches." Companies that are not retailers often deal with a simple MOQ.
With simple MOQs, the small businesses dealing with small MOQs have only a single restraint on orders.
Complex MOQ:
Complex MOQ can have several limits. They can include:
Minimum parts or materials
Dollar amounts or finished products
Unlike simple MOQs, complex MOQs have two or more requirements for orders. 
I have tried both suppliers with SIMPLE AND COMPLEX MOQs. And simple MOQs are the preferred option everywhere.
Pros and Cons of MOQ: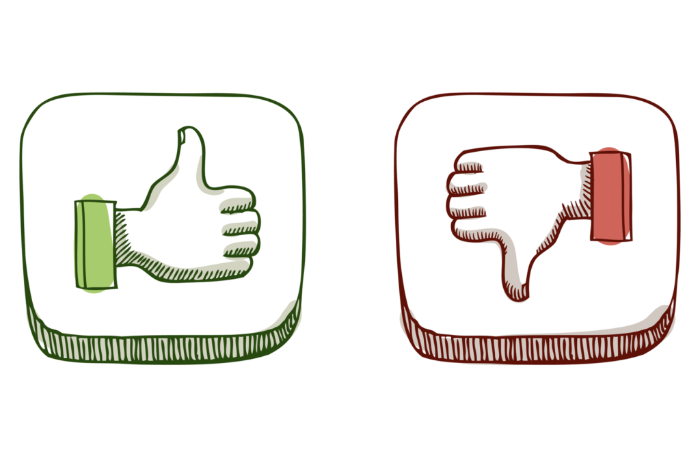 Minimum order quantities have some pros and cons for buyers and suppliers. Below we shall look at a few of them:
Pros of MOQs:
The buyer's best bet is to lock down a unit at its the best price.
Once both parties agree on a minimum order quantity, buyers can get maximum discounts.
MOQs augment the margin of profit per unit.
If the price and size of the order are managed well, MOQ business model can help suppliers have a healthy and predictable cash flow.
MOQs lower the reliance on warehouse space and inventory costs. That is why most of MY MANUFACTURERS have MOQs of 5 or more pieces.
Cons of MOQs:
Small business owners and retailers might find MOQs challenging while starting up their businesses.
MOQs have a higher set standard to kick start the deal. So the retailers might have to order an unnecessary amount of products. That'll eventually increase the upfront cost.
High MOQ vs. Low MOQ:
With high MOQ, the inventory must be held in much higher minimum quantities. Conversely, with the low minimum order quantity or low moq, the inventory has a lower minimum order quantity.
Below is the breakdown of the impact high minimum order quantities and low minimum order quantities have on inventory:
| | |
| --- | --- |
| High MOQ's Impact on Inventory | Low MOQ's Impact on Inventory |
| An increased investment of working capital is required to reach the MOQ | Low investment of working capital is needed to reach the MOQ |
| Higher holding cost | Lower holding cost |
| Higher risk of obsolescence | Lower risk of obsolescence |
| Lower risk of stock-outs | Higher risk of stock-outs |
| High holding cost | Lower holding cost |
4 Steps to Calculate Minimum Order Quantity:
You can use the four steps we have mentioned below to calculate your MOQ: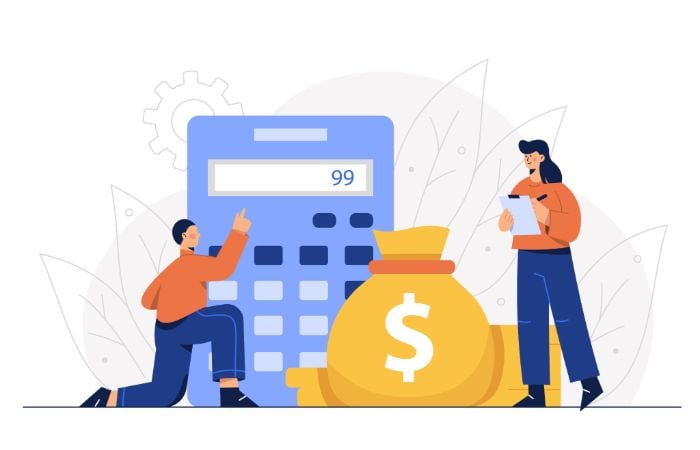 Step 1: Determine Demand
First off, you'll have to determine the demand before purchasing your manufacturer's inventory. While forecasting the demand, you can take a few things into account. Like:
Product type
Competition
Seasonality
Determining this data can help you decide the amount for your next purchase order and inventory forecasting. You might also consider the entire manufacturing timeline for your inventory, shipping costs, delivery costs, transit time, and other potential delays. Here are the tips for you to determine demand like a pro:
Stay consistently in touch with your supplier(s).
You must have enough safety stock to manage any significant fluctuations in the market.
I review my sales forecasts often (weekly) and keep adjusting production quanties. It helps keep my system perfectly balanced.es.
Step 2: Calculate Your Break-Even Point
To determine your MOQ yourself, you also need to calculate your break-even point.
On DTC orders, the break-even point can be determined on your second transaction. This is because you have already recovered the customer acquisition cost
when your customer returns through email marketing efforts.
The lowest price per unit you are willing to charge for higher-order values is essential when dealing with wholesalers.
Step 3: Understand Your Holding Costs
Sometimes, my holding costs increase more than the expected rates. And it is a big blow to my business. I try to maintain a balance.
Your holding cost is the cost of storing your unsold inventory. The holding cost can be too expensive for some products considering their size, duration, and specific warehouse requirements. Therefore, it would be best to ensure that such costly products are not kept in your inventory for long.
Step 4: Come up with Your MOQs
Lastly, you have to come up with your MOQ. Here's an example:
Suppose your product has a relatively high demand. If the average purchase rate of your partners is 200-units per order and you have to sell 150 units to earn profit. So, if your customers have been buying 200-units in the past, your MOQ can be 200-units per order. Just to be safe, you could reduce it to 150. Up to you!
Coming up with your MOQs largely depends on how many units you sell!
Looking for the Best Chinese Products?
Leelinesourcing helps you find the Best Products Made in China with high quality at an attractive cost.
4 Tips to Implement An MOQ:
Have you implemented your own moqs for your business? Great! You can maximize your MOQ implementation by following these few tips.
Encourage a Higher Spend on Your Orders:
You can encourage retailers and wholesale suppliers to spend higher on your orders by charging less per unit in exchange for a higher spend. Or, you can offer them free shipping after spending a certain minimum spend amount.
Keep Your SKU count Simple.
Don't go crazy about your SKU count. A simple and minimal SKU count helps you with inventory forecasting.
Enhance Your Inventory Turnover Ratio
I seek and invent creative ways to sell, bring more sales, retain customers, and enhance the turnover ratio for your inventory. It helps me in smoothening my business.
Find other Distributors and Suppliers
If your supplier's minimum order quantity or minimum amount is higher than your range and they are unwilling to negotiate, you are free to keep looking for better options.
Minimum Order Quantities (MOQ) Examples:
Below are a few typical examples of minimum order quantities for different products:
500-1000 pcs/order
500-1000 pcs/color (Custom Order)
100-300 pcs/color (Standard Color)
100-250 pcs per size
500-100 pcs/order
500 pcs per product
500 pcs per color
FAQs about Minimum Order Quantities (MOQ):
What are the Best Tools for moq Minimum Order Quantity?
Cogsy is the best tool to manage your MOQ. It gives you real-time insights and helps you use your data in your favor.
How to set MOQ as a seller on Alibaba.com?
On Alibaba.com, it's easy for you to set a MOQ as a seller using the intelligent product posting tool. You can also set ladder prices based on volume and simplify operations.
How to set MOQ on Shopify?
You can set your MOQ on Shopify using the steps below:
1. Open the Wholesale Channel.
2. Click "Preferences."
3. Select "Set a Minimum Purchase."
4. Enter your MOQ. 
Conclusion:
Minimum order quantity (MOQ) can be both exciting and frustrating.
MOQs can prevent some startups from starting the business and even working with the manufacturers due to the cost to manufacture the inventory, getting up the business, and running it. If they spend on a higher MOQ, they might lose money.
However, it can also be helpful for many small businesses or online store owners in the long run because it's way better than buying a smaller inventory batch at a higher per-unit cost.
Got more queries about MOQ that are unanswered here? Visit our services page, and we shall be more than happy to help you with your questions.
We are sorry that this post was not useful for you!
Let us improve this post!
Tell us how we can improve this post?