The first I heard about a FRIEND running a SEVEN FIGURE ETSY STORE. I was just WORDLESS.
Is that even possible? What made him succeed was CHOOSING the best items to sell on ETSY.
FOCUS ON "THE BEST!" It is the word that sticks to every SEVEN FIGURE BUSINESS ENTREPRENEURS' mind!
Even our experts contribute to source the best quality products for successful brand recognition for drop shippers and sellers.
Remember. Customers want THE BEST! And you have to provide THE BEST to be on the TOP. (I am obsessed with this word. Please take it out of my mind.)
Therefore, we have written this guide on how to get the BEST ITEMS for your business.
The guide will turn all your bulbs. Get ready!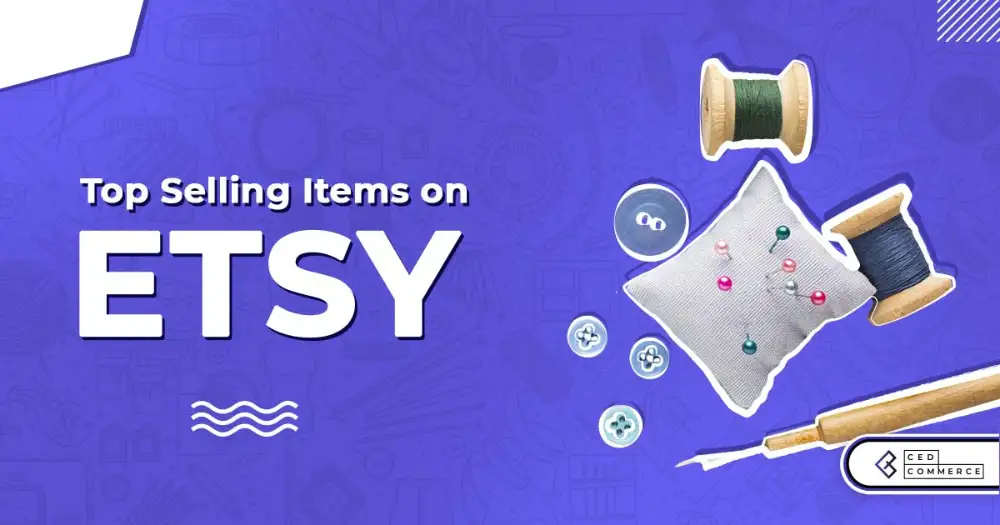 What is Etsy, and how does it work?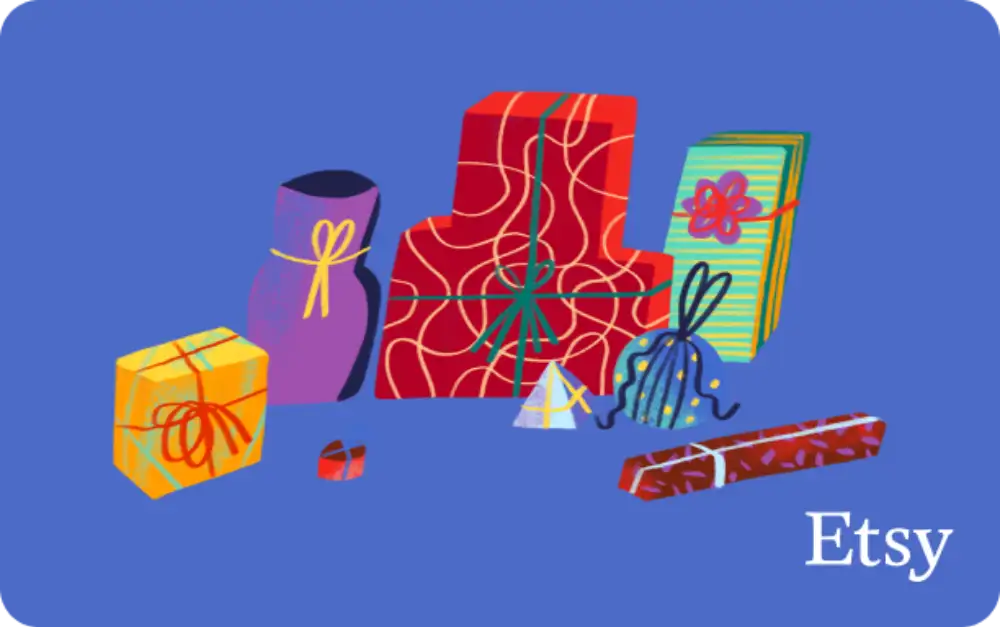 Etsy is an extensively prominent eCommerce marketplace selling inventory in multiple categories.
It was founded in 2005 and had its headquarters in the US.
Do you know why Etsy is so FAMOUS?
Only because of handmade items, craft supplies, and most importantly, the VINTAGE ITEMS.
Shopping becomes SUPER EASY for the customers. Not only customers but also sellers have a SMOOTH and EXCELLENT SELLING experience on this online platform.
Want to sell things on Etsy to make money?
Follow the guide.
Is selling on Etsy worth it?
Yes. Who hasn't told you that?
Many beginners ask me, "Should I start with an Etsy shop?"
I wonder what stops them from doing that.
Selling on a site with 100 million+ users is NOTHING to you?
Here are some convincing REASONS why ETSY MARKETPLACE is worth selling.
In 2021, 96 MILLION ACTIVE BUYERS on Etsy were shopping for their favorite items. So, you have greater brand exposure and more sales.
No limitations on inventory. Your second-hand list or handmade items generate higher incomes on Etsy.
It is a SUPER EASY platform. Create an Etsy shop. Start selling on Etsy.
Don't you think the Etsy shop is your business's future?
As far as I have sold on Etsy, it is a GREAT journey. I find thousands of customers finding the products. One thing I would ask you to do is to do SEO. With better rankings you can generate more sales.
Top items to sell on Etsy
Here are the top 15 THINGS to sell in your online store for HIGHER PROFIT MARGINS and better RETURNS. Check them out here.
1. Jewelry & Craft Supplies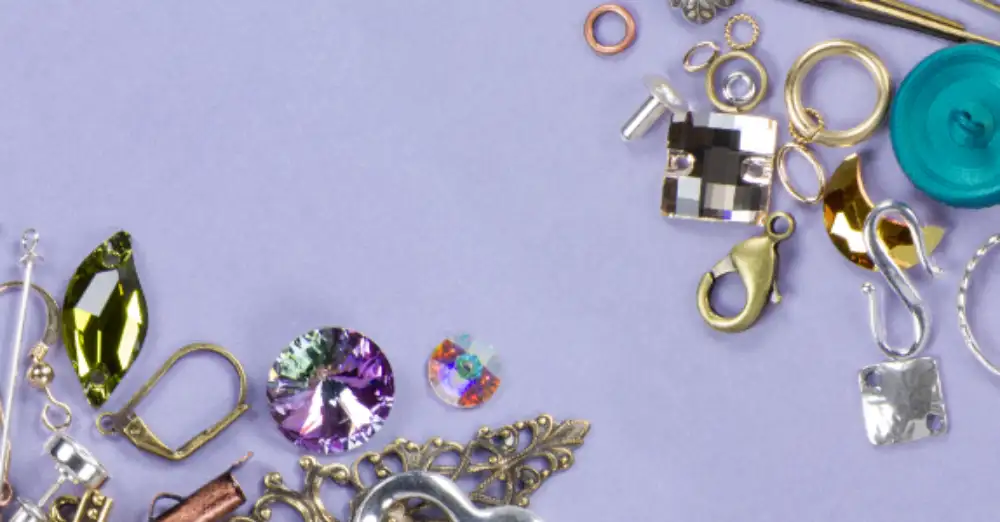 When it comes to the best-selling items on Etsy, the first item that iterates in my mind is nothing except THE HANDMADE JEWELRY SUPPLIES.
How can you even forget it?
Over the past decade, top sellers have made thousands of dollars by selling JEWELRY.
It is a VERY PROFITABLE and EFFICIENT business for the ETSY SELLERS.
Let me give a simple example. If you choose ten millionaires on Etsy, I am sure 5 out of 10 will be Jewelry sellers.
Pros
Very profitable. You can earn thousands of bucks from a single sale to make your living EASIER AND BETTER.
High-selling niche. Jewelry is one of the top-selling items on ETSY. So, you expect a HIGHER number of sales, so HIGHER REVENUES are on the way.
Cons
Very EXPENSIVE business. You must have thousands of dollars to start it.
SKILL is a must; otherwise, it is the business, not for you.
2. Home & Living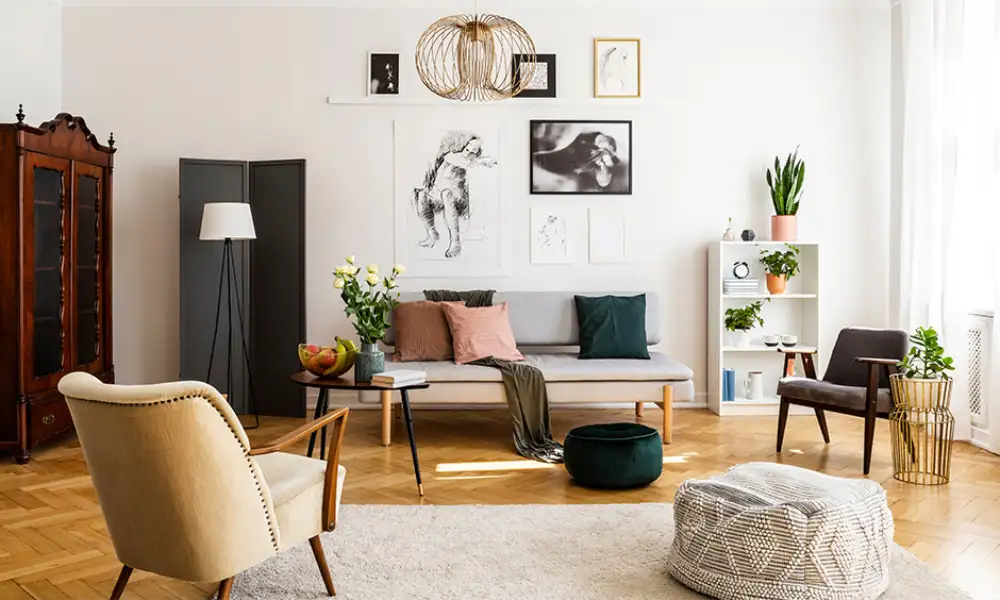 Home decor and living products are the second BEST-SELLING items on ETSY, making HIGHER revenues and jumping into the PROFITABLE niche; it is what every seller wants.
I have made over $10K from selling products in the home and decor niche. The number of customers in this niche are LARGE. So, you can find your favorite customers and make your profits effortlessly.
A good Etsy seller catches the gist of people's REQUIREMENTS and turns them into PRODUCTS. ( It is a SECRET so hide it well)
Are you considering the TRENDING CATEGORY, like HOME DECOR?
PROS and CONS of home decor products are as:
Pros
The EASIEST BUSINESS EVER! Open an ETSY store and sell home decor products—No hurdle, no single problem.
Home Products are diverse, so you can start from the LOWEST PRICED yet trending selling items on Etsy to make HIGHER PROFITS.
Cons
Competition is HIGH. It is BAD NEWS for you.
To make higher incomes, you must invest in HIGH-PRICED PRODUCTS. If you are SHORT on budget, this category is not for you.
Looking for the Best China Sourcing Agent?
Leeline Sourcing helps you find factories, get competitive prices, follow up production, ensure quality and deliver products to the door.
3. Vintage Products
Etsy is popular for its VINTAGE ITEMS.
But the major question is, What are vintage items?
A VINTAGE ITEM is a product related to history that may include 20th-century items that are rare nowadays or QUEEN ELIZABETH II products.
All these will be the VINTAGE products with higher prices; for example, a $10 product is priced over $1000 when they turn into VINTAGE inventory.
Pros
It is a PROFITABLE ONLINE BUSINESS. Just imagine you buy an item for $10 and sell it for $1000; the return would be 100 TIMES the price. Can you IMAGINE? So, it makes your living better than before.
You don't have to give a warranty for your selling items on ETSY, so there will be no tension about the damage to the products and returns.
Cons
The number of VINTAGE PRODUCT BUYERS is small, so it is a major concern for everyone.
4. Digital Artwork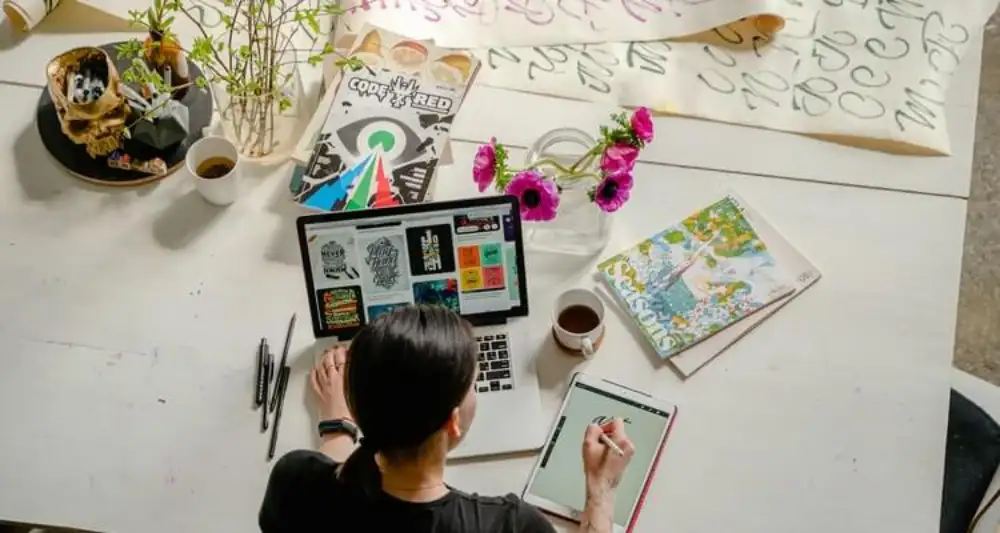 Good at PHOTOSHOP and ADOBE ILLUSTRATOR?
Here is another job for you, or even you can say, an excellent BUSINESS opportunity to start your OWN ETSY SHOP.
Digital Art prints require less investment and procure HIGHER profit margins. Therefore, many sellers are making their way through it.
You can be the NEXT ONE selling printables in your Etsy store.
Whether selling or not, you must keep a WEATHER EYE on some pros and cons of such things to sell.
Pros
Digital art is relatively straightforward. LITTLE RESEARCH and SELLING BUSINESS will be booming. Hence, they are an easy niche.
Profits are higher. Do you know why? Because people love to hang such arts in their homes for beauty and purchase them at HIGHER COSTS. So, you can make higher revenues.  I have made over $50K by selling antique art. My profit margin was around 25-35%, which is quite high. I sell in this niche to increase my monthly revenue.
Cons
Digital Art requires expertise in PHOTOSHOP and ILLUSTRATORS. If you don't get expertise, it might not be easy to succeed in your business.
5. Wedding and Party Items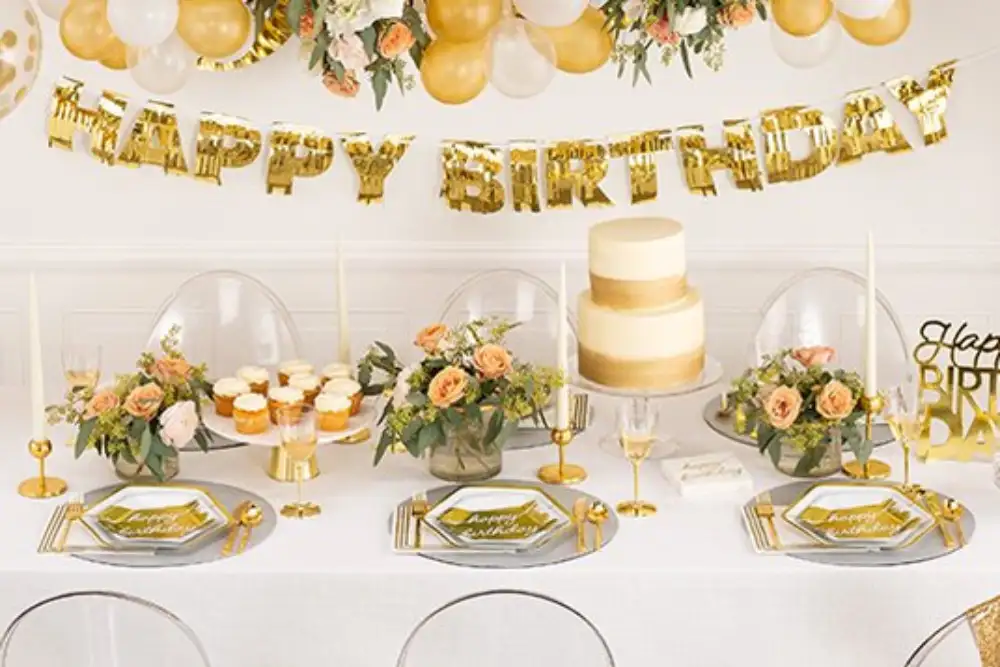 Wedding items and party supplies are one of the TOP SELLING ITEMS on ETSY.
Try your luck with selling CUSTOMIZED Wedding invitations, wedding decorations, and party decorations.
Even handmade invitations generate HIGHER SALES.
What you have to do is to catch the psyche of the customers and lead them to the BEST SELLING ITEMS on ETSY.
PROS AND CONS OF SELLING wedding and party decorations are as:
Pros
Lower INVESTMENTS. You can start from a single product. So, there are no worries about the budget.
Demand is higher, so you can make higher sales and, in turn, higher profits. Higher revenues will ease your financial stresses.
Cons
Competition is higher. Wedding products are BEST-SELLING ITEMS on ETSY so that you can experience high competition among the biggest Etsy sellers.
6. Art & Collectibles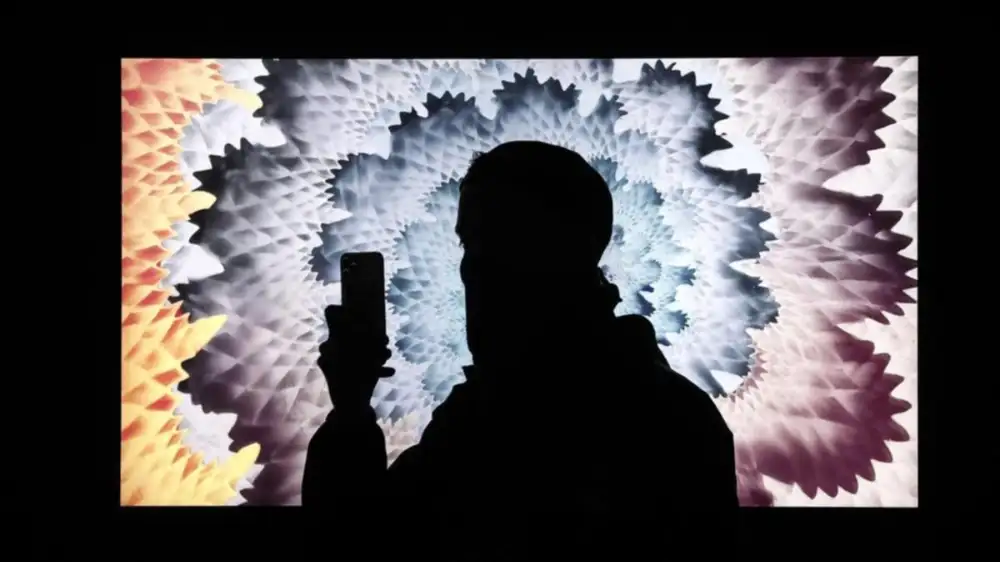 Etsy is SPECIAL for the Arts and Collectibles. That thing urged me to start selling in the Arts and Collectibles niche. The competition is a BIT HIGH but I can generate higher profits easily.
Arts can be either DIGITAL or HANDMADE. As far as we know, collectibles are PRECIOUS MATERIALS generating the best prices.
Handmade products are popular on ETSY, so you can take a risk in this opportunity and start selling in your Handmade products niche.
Here are many reasons why I choose ARTS AND COLLECTIBLES.
Pros
Arts and Collectibles are a PROFITABLE ETSY BUSINESS. You purchase products at lower prices and sell them at higher prices saving higher margins.
They are EVERGREEN products. You can sell them every season. So, more sales no matter if it is summer or winter.
Cons
Competition is HIGHER. It is because of the special ATTENTION of ETSY bestsellers to such inventory.
Looking to find a reliable Chinese supplier?
As the best China sourcing agent, we help you find factories, get competitive prices, follow up production, ensure quality and deliver products to the door.
7. Notebook and Journal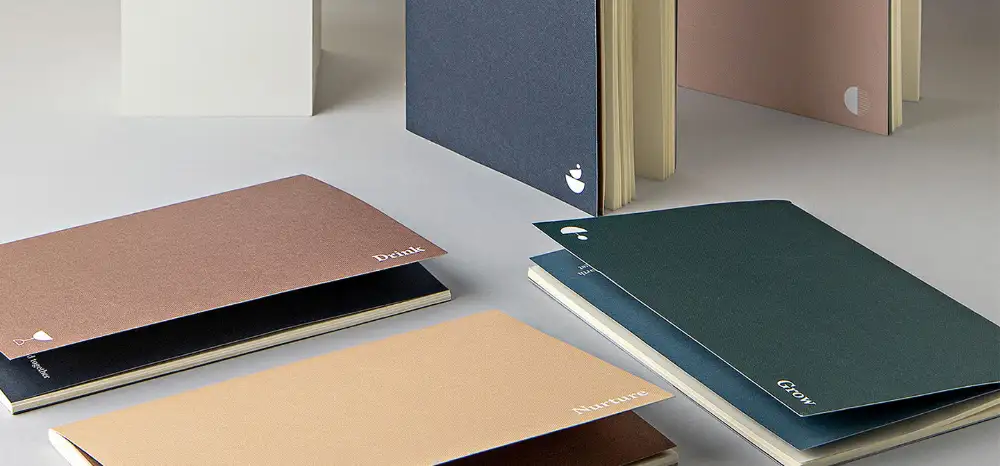 Notebooks and journals are one of the BEST SELLING items on Etsy.
Do you know why?
Many reasons contribute to this scenario. It can be the delivery at home or LOWER PRODUCT COSTS.
So, you can use ETSY to make money by selling notebooks and journals.
Pros
It is a less competitive niche. So, a HIGHER RANKING is possible within days. The business progress will increase by leaps and bounds, making you financially happier.
You can sell these products every season. They have HIGHER DEMANDS. So, more sales and high business opportunities are there to use Etsy to make money.
Cons
People prefer buying journals and notebooks from local stores instead of ordering online due to SHIPPING COSTS and time.
8. Toys & Baby Items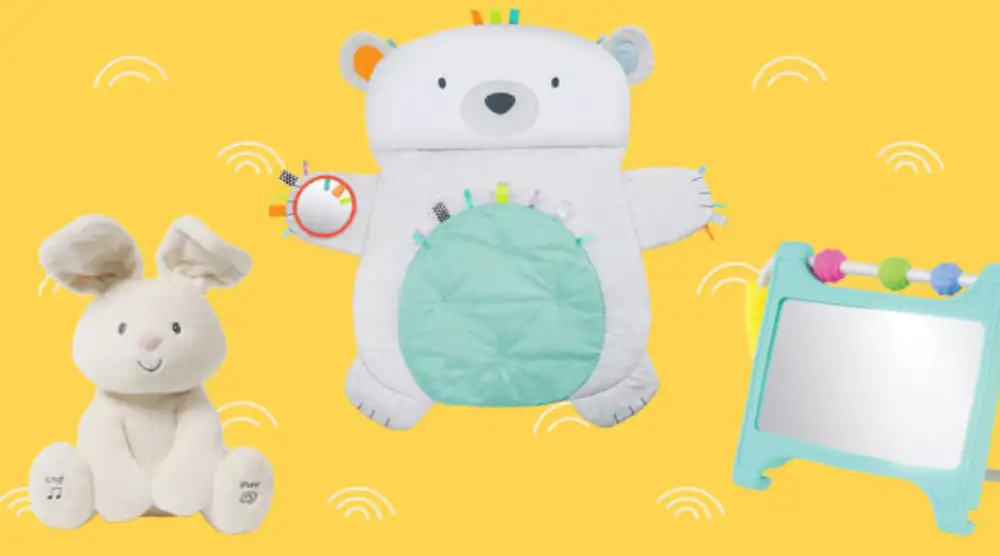 Etsy is an E-COMMERCE SITE. Do you know what that means?
It means you can sell EVERYTHING except what Etsy prohibits. Etsy sells EVERYTHING except some PROHIBITED CATEGORIES such as adult or alcoholic products.
So, you can sell Toys and baby care products. These products might include SAFETY items, FEEDING, and nutritional CARE items.
Here are some pros and cons of selling things.
Pros
Low-cost products. You can start from $100. So, it eliminates the fear of having a LOW BUDGET.
PRODUCTS are more profitable and demanding. INFANTS always require CARE. You can do more business.
Cons
Competition is as HIGH as HELL. You have to try harder to be on the TOP.
9. Pet Supplies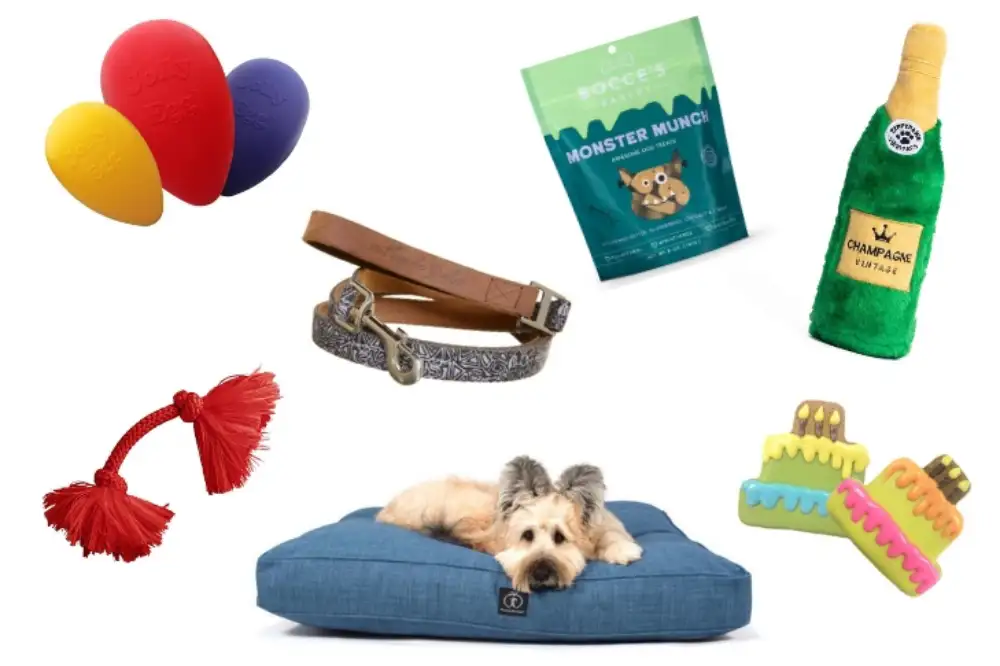 Pet supplies?
Everyone loves a pet. And obviously, he will take care of his dogs or cats.
Why not make this PAIN POINT your business?
TOP SELLERS on Etsy belong to this niche.
Pros
The business is COOL! The CUSTOMER BASE is higher than any other business in the US and Europe. So, you have more opportunities for the business, and more sales are IMMINENT.
Profits are HIGHER. So, you can make more money by selling such products on the Etsy app.
Cons
You need HIGHER Investments to survive in the market; that is the bad thing about Pet supplies.
10. Handmade Clothes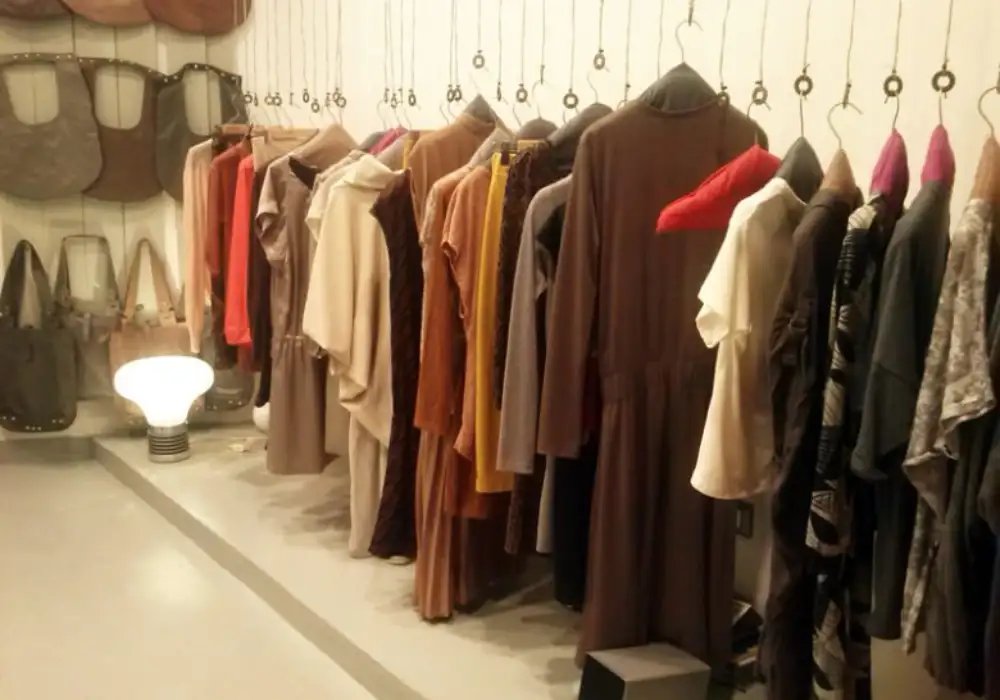 People love handmade items. . I myself have loved it. I hire designers. Prepare a prototype design. And apply it on the original cloth. It has made my store popular among potential buyers. Therefore, I generate higher revenues.
Handmade clothes are as valuable as Handmade jewelry in jewelry stores.
On ETSY, you can try simple techniques such as ETSY SEO to rank higher in this category.
Let's find out what else you can get from this category.
Pros
Unique CATEGORY and LESS COMPETITION. Your chances of ranking in the top Etsy searches are more. In turn, more sales will occur.
PROFITABLE BUSINESS. You implement fewer efforts and gain 20-30% easily from your every sale. So, it is an excellent source to make money.
Cons
SKILLED professionals can cost you higher charges. Sometimes, it becomes a LESS PROFITABLE choice.
11. Kitchen Supplies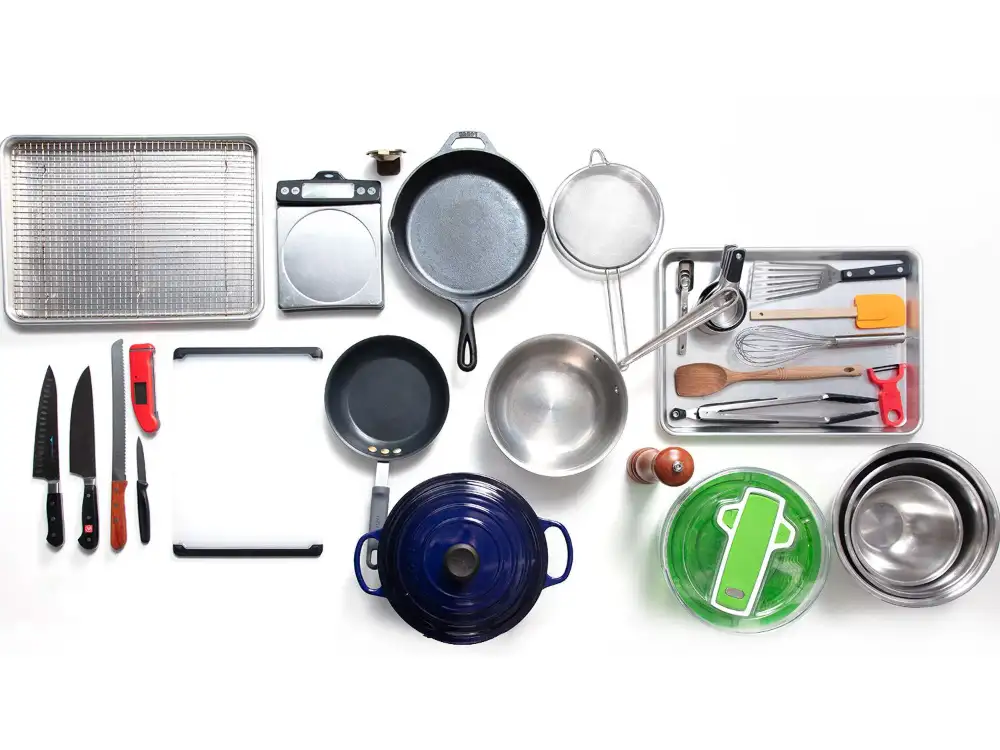 Working in KITCHEN?
You always need equipment. Isn't it so?
Many sellers try this point and start selling KITCHEN SUPPLIES.
And What happens next is HISTORY. And THE JOURNEY to a successful business.
Here are some pros and cons.
Pros
They are VERSATILE. You DON'T RESTRICT your business to one or two products. So, more products, more selling, and more revenues.
EVERGREEN niche. No worries about your products, whether they will sell for a specific season or not. This tension is FAR AWAY.
Cons
Some products are EXPENSIVE. Thus, it is an EXPENSIVE niche for some sellers.
My selling experience in the Kitchen niche has got me the highest profits EVER! Products are expensive but I made higher profits even up to 100% in some products. I haven't earned so much profit in other products.
12. Personalized Gifts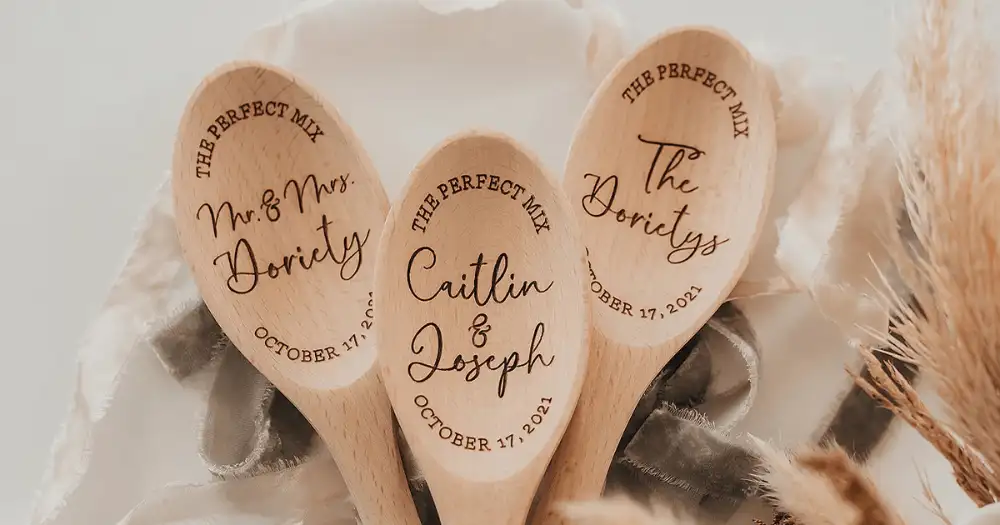 Imagine for a moment. Don't you think PERSONALIZED GIFTS are EVERGREEN products?
They are the BEST SELLING ITEMS ON ETSY all the 12 months. Everyone needs gifts for various events, such as wedding gifts, personalized holiday cards, etc.
You can TARGET this market and make a place with your best-selling items on ETSY.
Here are some pros and cons of selling the Gifts on ETSY.
Pros
It is a DIVERSE NICHE. Every good product can be an integral part of these best-selling items on ETSY, so you can start your business without specifying your niche. More benefits are ahead regarding the ease of work.
BEST SELLING ITEMS ON ETSY in all 12 months. They are evergreen products. So, you can make higher revenues and expand your business.
Cons
Profit margins can be LOWER, especially when the customization charges HIGHER FEES.
13. Electronics & Accessories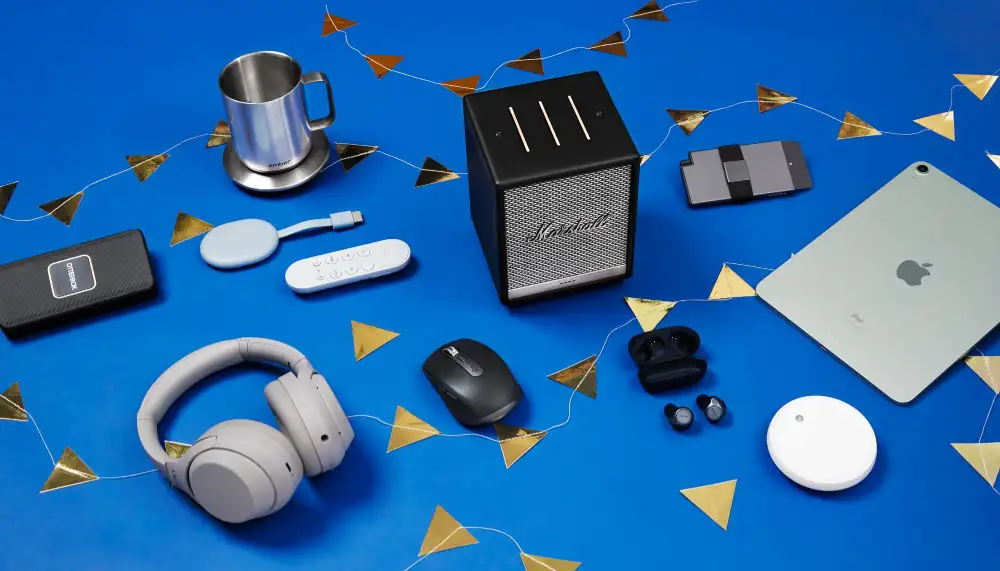 Successful Etsy shops sell all types of products to improve their businesses and make higher profits.
So, how can they FORGET Electronics and ACCESSORIES( one of the most profitable products) while selling online?
Pros and Cons are as:
Pros
The products are expensive, but returns are higher. With a single trade, you can earn up to 50% profit. It will release your FINANCIAL STRESS.
Clients REPEATING. Electronics is a business where customers repeat their sales once you build trust. In the LONG RUN, you will be at HIGHER PROFITS and a life without business tensions.
Cons
The business is undoubtedly profitable, but you must have a HIGHER INVESTMENT to make your way through it.
14. Stickers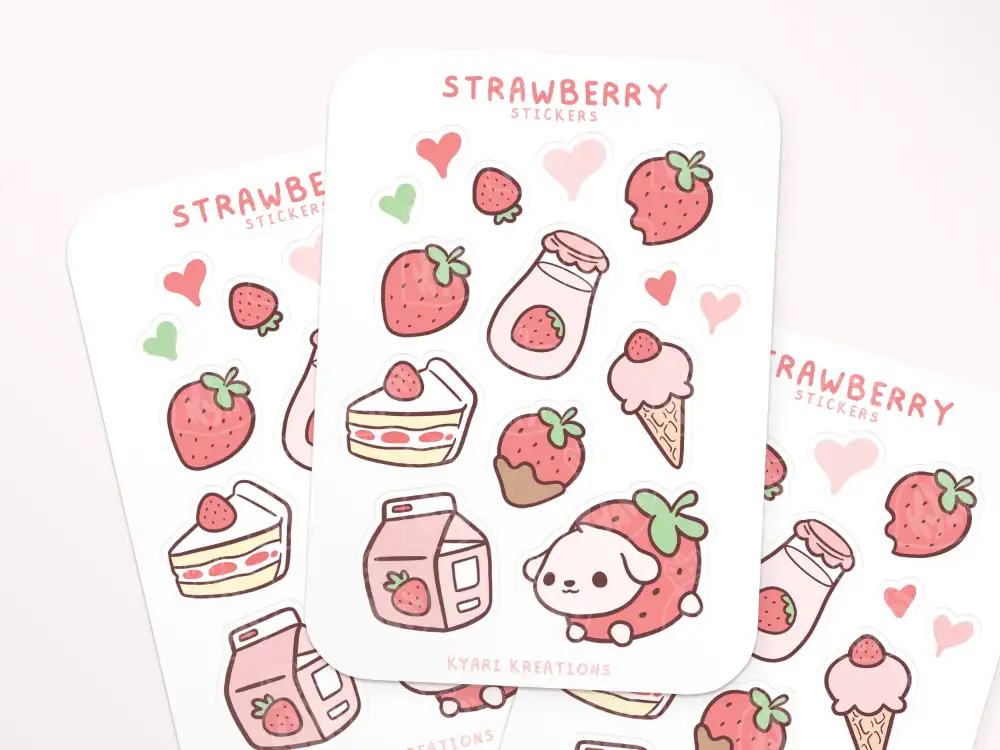 BEST ITEM to sell in an ETSY store?
How can you leave the stickers behind?
Stickers sell higher than any other products. They have LOWER competition and more businesses.
The pros and cons of selling stickers on Etsy are as:
Pros
LIMITED INVESTMENTS. You don't have to keep thousands of dollars in your pocket to start this business. So, lower-budget sellers have a good opportunity.
LESS COMPETITION. It is not a niche in which everyone sells products. Therefore, you can easily make more sales and improve your business.  I have just checked out the competition. It is QUITE LOW. Their demand for inventory is high and every seller is making higher revenues by selling hundreds of products.
Cons
Finding a TARGET MARKET is a bit difficult in this product category.
15. Beauty Products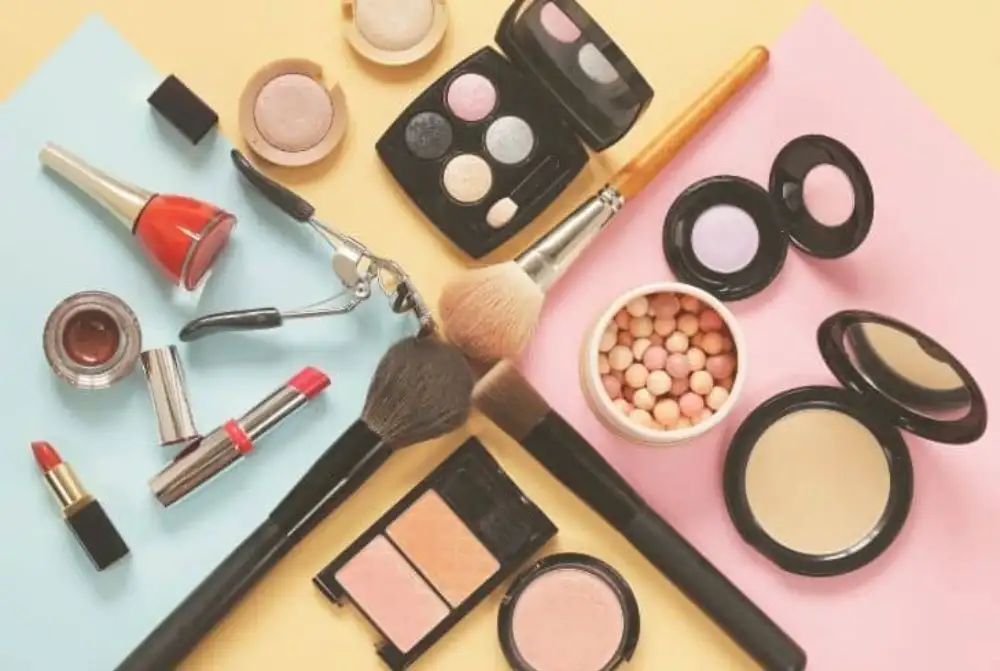 Beauty products are not behind any business.
They have always been the best-selling items.
Organic Cosmetics retains more business opportunities.
You can research the online market, find the trends, and sell your BEAUTY ITEMS on Etsy to your potential CUSTOMERS.
Here are the pros and cons.
Pros
Beauty products are one of the HIGHEST demanding items. KYLIE JENNER is a billionaire who sells beauty products. So, you can make more profits and be at ease by selling on ETSY.
Profits are higher. Every single product keeps a margin of at least 20%. More profits, fewer worries. Isn't it something you want?
Cons
Competition is higher in the beauty niche when you sell items. Etsy searches indicate that scenario effectively.
How to sell on Etsy successfully and earn huge profits?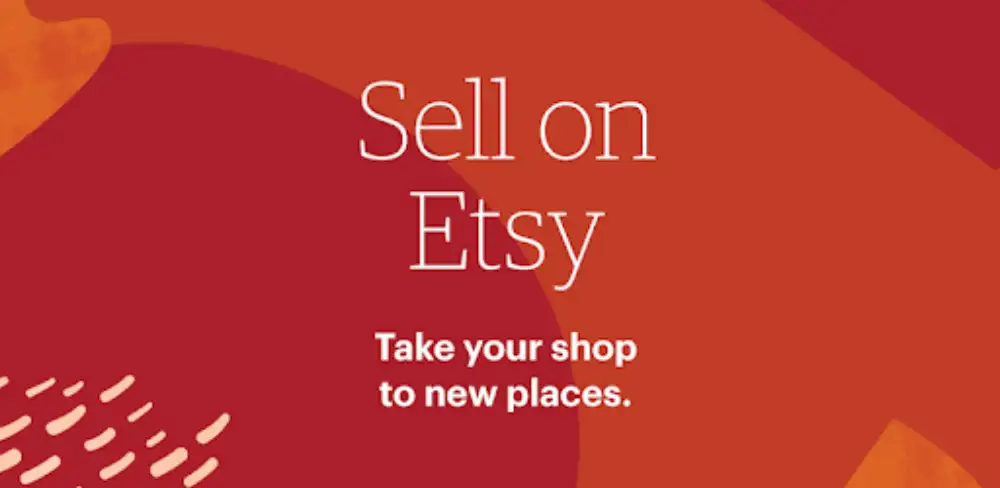 Many ways to sell. Most of them are SUCCESSFUL for Etsy sellers.
Successful Etsy shop owners follow the given steps to land their next Etsy shop.
Step 1: What do you want to sell?
Top Etsy sellers have notions in mind already.
They know what to sell and how to sell. Do you have an idea in mind?
It is not easy to become Jeff Bezos without a LESS COMPETITIVE and HIGH-SELLING niche.
Step 2: Open your Etsy Store
Have you FINALIZED your Etsy store?
Great!
It's time to CUSTOMIZE the design. Check out the top Etsy sellers. Focus on their Etsy store design.
Be creative. Think of your ETSY SHOP LAYOUT.
Congratulations! You have stepped up in the success of your Etsy shops.
Here is how I created the Etsy store.
Sign up for an Etsy seller account.
Added all the necessary information needed.
Created a seller store with all the setups. You need to design with the help of designers.
Custom design is NOT ENOUGH.
These are products that attract Etsy shoppers. Then, what are you waiting for?
List the items in your Etsy shops, and boom!
At the very next moment, you will get your FIRST SALE. (It is possible if your choice is right)
Step 4: Increase your Profits
You sell on Etsy to Make MONEY, right?
Why not achieve this goal?
Rank HIGHER. Set up ACCURATE PRICES. Make money by selling a HIGHER NUMBER of products.
Tips for beginners to open an Etsy shop
It is CHALLENGING for beginners to create an Entire Empire in one go in this eCommerce marketplace.
Some tips will SKYROCKET THEIR SALES. Here are these:
Do SEO to rank HIGHER.
Search Engine Optimization is CRUCIAL for an ETSY seller.
Including the relevant keywords can work out better than others.
For higher rankings, you must practice SEO and get EFFECTIVE RESULTS.
Use Etsy Adverts for higher outputs.
Etsy Adverts— It won't be wrong if I say there is an excellent opportunity for generating higher sales in your own Etsy store.
Even paying $2 for daily Etsy adverts is ENOUGH.
Update your listing prices regularly.
As selling items' demand increases, and price increases, you can INCREASE the prices of your popular products according to the current market price.
It improves your PROFITS.
Keep your product visualization high.
Product pictures are the primary things that attract the attention of your customers.
A GOLDEN OPPORTUNITY, right?
Go ahead and utilize it. HIGH-QUALITY PRODUCT IMAGES will enthrall your consumers.
Final Thought
Have you scrutinized all the products?
What is your PICK OF THE LITTER, then?
Look. Whatever you choose must match your interests. Burn the midnight oil to be on the TOP. Sell merchandise to the POTENTIAL CUSTOMERS.
That's all.
The next millionaire will be the one who follows the ABOVE TIPS.
FAQs about Best Items To Sell On Etsy
1. What is the most profitable way to sell on Etsy?
The best way to generate HIGHER PROFITS is by choosing the TOP SELLING category, attracting SERIOUS BUYERS, and making them repeat their sales.
SEASONAL PRODUCTS can provide a better way to explore higher profits.
2. What can I sell quickly on Etsy?
You can sell ANYTHING. Whether you consider handmade items, personalized jewelry, wedding items, or selling candles, everything on ETSY is in demand.
Go ahead and REVOLUTIONIZE the ETSY SELLING system.
3. How much does selling on Etsy cost?
Etsy charges different fees. These are:
· $0.20 is the Listing Fees
· 6.5% is the FINAL order value fee, including transaction and payment processing fees.
Other charges, such as VAT taxes, might apply depending on your SALES.
What's Next
A customer prefers to waste $100 on a useless tour instead of purchasing low-quality products.
So, you must catch the customers' pain points, what they need, and what you provide. And what should be in the product?
Are you ready to be a ROCKSTAR?
Take experts' help like that of LEELINE SOURCING EXPERTS. Our experts have a decade of experience. Not enough? We even have a proven record for our successful services.
Call us to get your appointment.
Do you want a successful import business?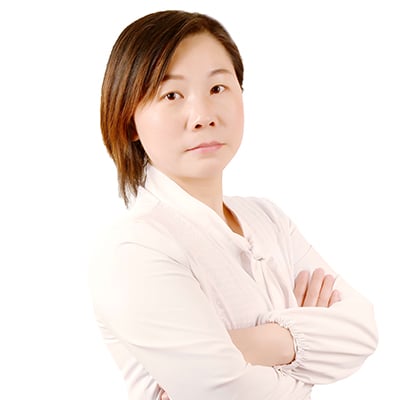 Hey, I'm Sharline, co-founder of LeelineSourcing. We've helped 2000+ customers import from China.
Do you want a better price on product or shipping?
We are sorry that this post was not useful for you!
Let us improve this post!
Tell us how we can improve this post?