Sellers and buyers are questioning, is Etsy safe? Yes, definitely! Etsy is an online marketplace known for handmade items with multiple categories. You can find any personalized items on the online shopping site. It is also a safe platform for any transaction.
As the sourcing experts for over a decade, we helped numerous companies in product sourcing. As a result, you can source products easily to boost your business. You'll also benefit from our professionals' opinions and views on sites like Etsy.
In this article, you will understand the reliability of Etsy! Let's get started.
What is Etsy? What does this website sell?
Etsy was founded in 2005 that provides an online global marketplace. It is a platform for individual sellers, artists, and collectors. The sellers sell vintage items and handmade and custom-made products for customers online. Customers are welcome to order anything that is personalized items according to their needs.
Etsy is popular just after two years of launching. You can find craft supplies, home goods, and collectible items. The sellers manage their own inventory as all the goods are mostly self-produced. These products are usually for special occasions such as weddings and birthday parties.
Etsy operates as the middle man that connects sellers to customers online. It is a great online marketplace for buyers and sellers regarding homemade products.
Is it safe and trustworthy to buy products on Etsy?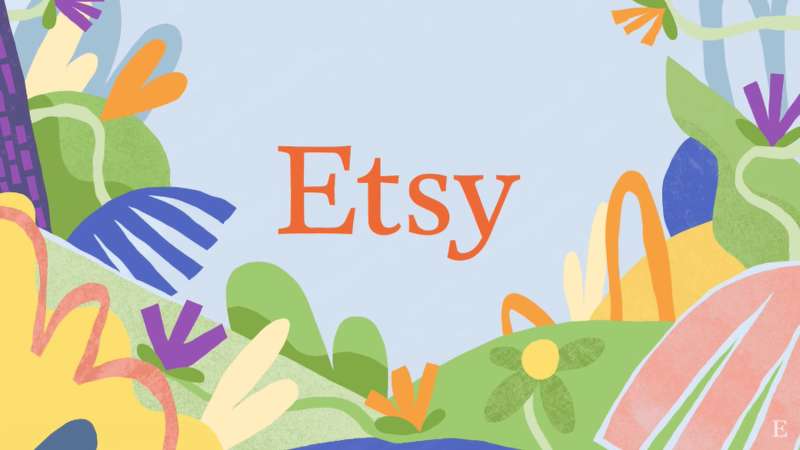 It's safe and reliable to sell products on Etsy. It's one of our top-recommended wholesale platforms when buying wholesale goods.
Etsy is an online marketplace with more than 4 million sellers online. These Etsy sellers are most trustworthy and reliable. If your purchased item has a problem, you could first contact the seller. If the seller is unresponsive or not cooperating. Etsy has a secure payment system, buyers protection, and an Etsy review system.
The payment system on Etsy ensures a safe payment gateway for buyers. The sellers will not see any financial information submitted on Etsy. Etsy uses Transport Layer Security Technology (TLS) in transactions.
Hence, all the information is protected before and after transactions. It ensures that the platform is heavily encrypted.
Etsy customer support will also protect the customers by doing a detailed review. Etsy will mediate the situation to know who is at fault. If Etsy concludes that the buyer is right, the seller has to refund accordingly.
However, if the seller is right, the buyer will not be getting their part of the reimbursement. Therefore, it helps build a fair platform for all Etsy users.
Is it safe and reliable to sell products on Etsy?
You can also be one of the Etsy sellers on their online marketplace. It is a safe and reliable platform, and you can sell anything on the platform. It has a vast customer pool and easy setup tools. You can also be involved with their massive community and forum to discuss market trends and Etsy policies.
Etsy also offers seller protection to make sure the platform is healthy. If your buyers are dishonest, Etsy will protect you by ensuring you are not scammed.
With the protection, you can dispute dishonest customers. Etsy will begin its investigation and determine the situation. They will then give a fair solution to you.
Etsy also protects your financial and banking information. Etsy ensures that the customers see none of the data online. However, it is advised not to share your financial information with the customers. If the customers ask for the information, do not give them any details. It is to avoid being scammed by the buyers.
Looking to find a reliable Chinese supplier?
As the best China sourcing agent, we help you find factories, get competitive prices, follow up production, ensure quality and deliver products to the door.
How should I avoid getting scammed on Etsy?
We're no strangers to almost being scammed on Etsy. Hence, our team developed several pointers to help you avoid scammers on this platform. They're listed below.
1. Different Payment Method
Buyers can make Etsy payments through a payment gateway. However, some scammers would request you to pay outside of Etsy. It has a high risk of scams, and you should avoid it at all costs.
2. Read Their Refund Policies
Each seller has a different refund policy. You must review them before making a purchase. If the items arrived are not according to your liking, you can return them safely.
3. Avoid Phishing Emails
Phishing emails are tools used to get users to disclose their personal information. It includes credit card information, passwords, and others. You have to avoid them so that your Etsy buyer account information, including payment details, is safe.
4. Don't Fall for Low Prices Products.
Some sellers offer high-quality products for low prices. However, sometimes the product received is of low quality. It is a common scam, especially if the buyers are desperate. You mustn't fall for this trick.
5. Buyer Fraud
Some buyers are con artists too. They will contact sellers claiming they have not received their orders and demand a full refund. You have to contact Etsy immediately so that they can help you resolve this problem. Do not try to resolve it without Etsy's help.
Can I trust the reviews on the Etsy site?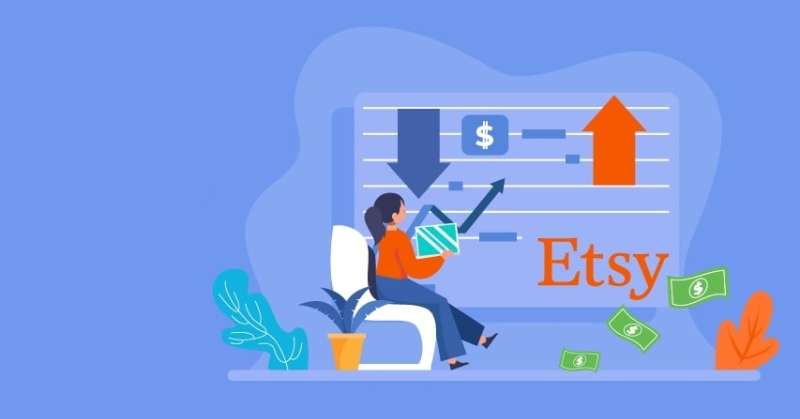 The reviews on Etsy are reliable. I consider them one of the best ways to determine whether a supplier is genuine. Most of them are genuine reviews given by the customer who has purchased. It is prohibited that any seller deletes the reviews. Hence, you can view genuine reviews from buyers on the platform. You can determine the reliable sellers to get your desired product from the reviews.
Most reviews come with their own picture of the purchased product. You can see if it is just how the seller described it. Etsy prioritizes the legitimacy of the reviews to ensure sellers and buyers do not violate Etsy's policies. That way, buyers can trust the good reviews and avoid sellers with negative reviews. Etsy detests fake reviews on the online marketplace too.
The Etsy review system is strict. Etsy wants to provide an extremely trustworthy site for all users. So, Etsy reviews are reliable for you to refer to if you want to make a purchase.
Looking for the Best China Sourcing Agent?
Leeline Sourcing helps you find factories, get competitive prices, follow up production, ensure quality and deliver products to the door.
What are the risks of buying items on Etsy?
There is some risk when buying on Etsy; you need to refer them before buying on Etsy.
1. Overspending
There are many vintage items on Etsy. However, some sellers will take advantage of the items and post a high price. As a result, you could be overspending money on an item that could be much cheaper.
2. Underspending
It is also not good to just buy a product at a low price. It might be a scam where the seller will post you a low-quality product. Underspending became an issue as sellers might target customers who thought they had a good deal.
3. Fake Sellers
There are over 4 million sellers on Etsy. There could be fake sellers among them. I personally encountered a handful of scammers while venturing through Etsy.
It is a risk for Etsy buyers, especially if you cannot determine which seller is legit. These fake sellers might not even post the product after you make the payment.
How can I know if an Etsy seller is legit?
I'm a repeat buyer of Etsy. It makes it easy for me to know whether a seller is legit. Here are the factors I always look out for when buying from trusted sellers.
1. Seller's Profile
You can see how long the seller has been on Etsy's profile. If they have been on Etsy for a long time, you can know that the seller is legit. Most sellers will also have accurate descriptions of their services. If the seller has a profile with wrong descriptions, it is better to avoid them.
2. Etsy Review
The reviews can be a tool for you to find out if the seller is legit. Good sellers will have many reviews from their past customers. Therefore, you can avoid sellers who have low sales ratings to avoid disappointments.
3. Shipping Cost
Etsy keeps a strict policy about shipping and delivery. You must know the policies to know the estimated delivery date. If the seller posts a ridiculous shipping price, this seller is not legit.
4. Customer Service
Customer service shows the legitimacy of the seller. You can contact them about your product for an explanation beforehand. If the seller responds fast and accurately, this seller is legit. Otherwise, you shouldn't purchase anything from the Etsy seller.
FAQs about Is Etsy Safe
1. Can I buy Jewelry & Accessories on Etsy? Is it reliable?
Yes, you can! The jewelry on Etsy is mostly homemade by independent sellers. You can make sure of their reliability by reading the seller's reviews. The Etsy seller's shop with positive Etsy reviews is generally more reliable. You should avoid it if you see a new shop with negative reviews.
2. What are Etsy's Shop Policies on Return Policy and Buyer Protection?
The Etsy shop's policies are that if you are unsatisfied, you must return the goods within 48 hours. The refund will be done 180 days from the date of the transaction. Do not worry, as Etsy generally sides buyers with buyer protection at all costs. 
3. Do People Generally Trust Etsy and See it as safe?
Many users love shopping online on Etsy because the platform is safe! Etsy has an airtight security system to make users can buy and sell safely. As a result, people trust the platform as Etsy offers a superb buying and selling experience.
What's Next
The Etsy shop is a reliable platform for sellers and buyers. Global customers can find many personalized items here compared to other sites. They aim to make their customers happy while buying safely on Etsy.
Any individual seller can start selling on Etsy and earn more money. As an Etsy seller, you can build successful businesses by collecting positive customer reviews.
Want to learn more about starting your Etsy shop? Contact Leeline Sourcing to get professional advice for your eCommerce business inquiries.
We are sorry that this post was not useful for you!
Let us improve this post!
Tell us how we can improve this post?