Do you have a hard time finding distributors in China? While it may be easy to find a China supplier, finding a good China distributor can be quite hard.
That is why you must use recommended methods to find one. On top of that, you must do due diligence to verify them before transacting any business with them.
While this requires patience, its advantages are many. It will help you reduce the cost of initiating business. Besides, you will start easily and quickly compared to starting from scratch.
Read on and learn some best tips to find a distributor in China.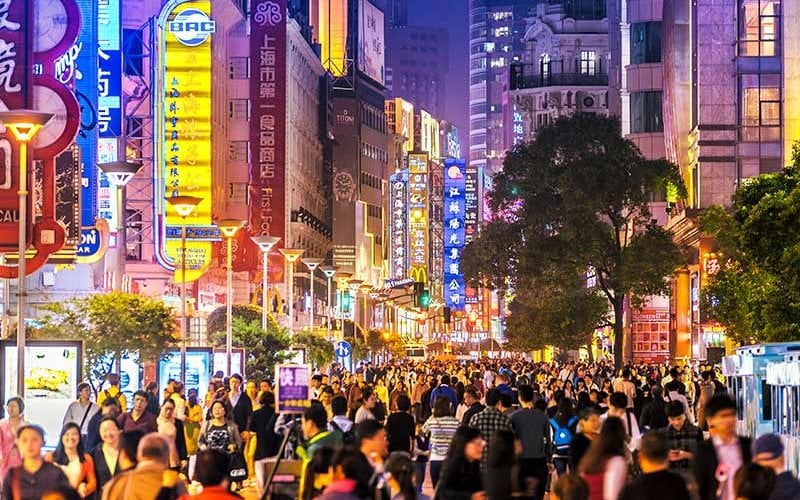 How to select a good Chinese distributor?
Before you decide to engage with a distributor in the Chinese market, make sure you proceed with a strategy. It is also vital that you conduct a background check using Chinese sources.
Below are some points and questions you should consider. They will assist you in your search for distributors in China.
A) Background
As you consider a company's background, get to know its size, local knowledge, and history of ownership.
You can also check if the distributor is already working with your Chinese counterparts, like other Chinese factories or Chinese suppliers.
You do not want to finish off in the wrong hands, especially when you sell wholesale products. You will need a reputable distributor with a broad network of customers.
Moreover, customer feedback and track record will help a lot in this. You can check testimonials and customer feedback on the distributor's official website.
How long have you been working in the distribution sector?
What is the nature of your company – is it a public or privately owned company?
Do you work with other companies that deal in the same product category?
Can you share the testimonials?
What is the location of your headquarters or warehouse?
B) Distribution Channels
It is essential to find out its distribution and sales channels in the Chinese market. Get to know about its regional coverage, the outlets it covers, and the call frequencies.
It will be best if you find a distributor who deals with domestic and global buyers. Besides China, a distributor should have a well-established network across South-East Asia.
You can ask the following queries:
Do you have enough storage for consumer goods?
What transport facilities do you offer?
If you get good answers to these and other concerns, you are on your way to finding an excellent Chinese distributor.
C) Support
It is also advisable to consult with a third party before selecting a distributor in China. That's because they have good connections and are knowledgeable about the Chinese market.
The distributor must be supportive and answer your queries promptly.
Yet, you can ask the below questions in this regard.
Do you agree with the Minimum Sales Quota of our company?
Do you agree with our Payment and Shipping Terms?
How many sales do you expect our product will make in a month?
Do you have a customer base beyond China, i.e., southeast Asia and the surrounding region?
How to find distributors in China?
If you sell products that are in great demand, you are sure to get many distributors ready to offer the best price.
The most accessible distributors to find in China are Food distributors and auto parts, distributors. Besides auto and food products, the following options will help you find Chinese distributors for any product niche.
1. Trade Shows & Exhibitions
Consider visiting a few trade shows and business exhibitions to vouch for your product quality. Display your product. You might catch a prospective business partner's attention.
Each year, China holds many trade fairs that you can attend or send to a third party. These trade fairs let you discuss product prices in person.
2. Third Parties
Foreign companies often hire third parties to help identify Chinese distributors. Such third parties conduct market analysis and translate product descriptions to Chinese.
After that, they go online and list your products for potential distributors to view. Moreover, they can also attend trade fairs to promote your products.
They travel around China holding meetings with Chinese customers. As a result, it might help you save time while getting exposure in such a short time.
3. Searching Online
It is also good to appreciate the power of the internet by searching for quality suppliers and distributors online via different search engines. It's as simple as making a query on the search engine.
You have many e-commerce site options – from Global Sources to many others. Below are the 10 best China websites and e-commerce platforms where you can get reliable distributors.
Alibaba (Alibaba Group)
Global Sources
HKTDC
DIYTrade
Trade Key
Global Market
Lovely Wholesale
4. Referrals
You could ask for referrals from the people you know doing business in China. Knowing someone who is already working with a distributor makes them more reliable.
Make sure you share product specifications, product pricing, and other factors with that person. If your product quality is high enough, you are sure to get a Chinese company interested in becoming your distributor.
After you get referrals, you can contact the distributor via email or phone calls.
5. Chambers of Commerce
You may also want to consult with your Embassy in China. They might have a good business relationship with verified suppliers, manufacturers, and distributor companies.
From their vast network, they may help you find a credible distributor.
Looking for a distributor to expand your business?
Leeline Sourcing helps buyers find the best China distributor at the best service.
FAQs
1. What Services Do Distributors Provide in the Chinese Market?
In short, distributors buy products. After that, they sell them to customers directly and make a commission out of it.
Moreover, they handle the imports and their storage. They also take care of deliveries within China.
Distributors in China often have a good knowledge of Chinese consumers. 
2. What Are the Benefits of Hiring Chinese Distributors?
Selling directly involves a lot of hard work. You might get customers willing to pay low prices.
Thus, using a distributor is beneficial in many ways, especially when you want to get great prices and big sales.
They often have sufficient knowledge about the wholesale business. 
3. What Do Distributors Do in the Supply Chain?
Distributors act as intermediaries between companies, manufacturers, and buyers in the supply chain.
They handle the imports and storage. They also handle deliveries of the given products.
4. Are Wholesalers and Distributors the Same Thing?
While wholesalers and distributors have similar roles, they are not the same. Distributors tend to take more active roles in the supply chain. 
They find wholesalers to resell their products. The Chinese wholesalers work with retailers more closely. They sell products in bulk and at discounted rates or wholesale prices.
5. Is It Easy to Find Distributors in China?
Yes, it is pretty easy to find distributors in China. It is easy to locate distributors – from e-commerce platforms to trade fairs.
However, make sure you deal with a genuine distributor. Nevertheless, you can hire an agent to find a reliable Chinese distributor for you.
Final thoughts
Distributors do a great selling job, especially in the Chinese market. They can turn your poor sales strategy into a flourishing one.
Thus, it makes sense to remember their roles when targeting Chinese consumers.
When finding distributors in China, you must execute proper market research. Use the methods recommended above to search for a distributor in China.
Your sales channel will be more efficient, and you can take your business to the next level by gaining customers quickly. So, start your hunt for the best distributors in China!
We are sorry that this post was not useful for you!
Let us improve this post!
Tell us how we can improve this post?