Thousands of eCommerce professionals depend upon products made in China, and this trend is nothing new.
Besides its competitive currency, the industry has low taxes and duties.
There is little regulatory compliance in China's manufacturing industry.
Finding the perfect Chinese manufacturer for your product is important, but where do you start?
You will find the best tips to find manufacturers in china. Let's jump into the article to save your time and money.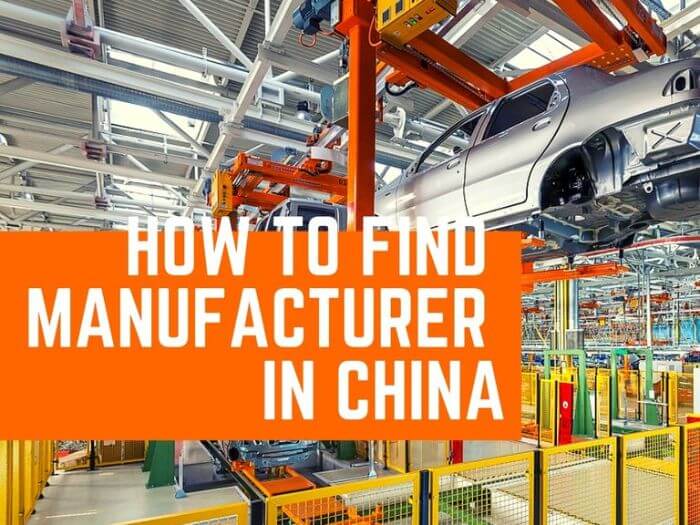 Advantages of manufacturing in China
The Chinese economy and wholesale market have developed fast in the past few decades. With its large Chinese suppliers' workforce, the country is very competitive.
Finding Chinese manufacturers has many benefits.
Cost-effective production
You can reduce the cost of manufacturing in China without reducing production volume. As a result, you will raise your profit margin and have more money to invest elsewhere in your business.
The thing I love about the China manufacturing is:
Lower taxes
Low labor cost
Raw material cost is not high
Overall, I am in profit with the lower costs of products.
Knowledge of the Product
You can take advantage of a proven knowledge base when using Chinese manufacturing. You can count on many manufacturers to manufacture your product quality again.
Growth of the market
Having the capability to expand into new overseas markets is a massive benefit of manufacturing in China. If your products are created in China, global buyers will buy them.
Fast, high-quality output
Chinese manufacturers can produce large orders of products very fast. China can mass-produce products at a low cost with many factories.
3 Tips for finding the best manufacturers in China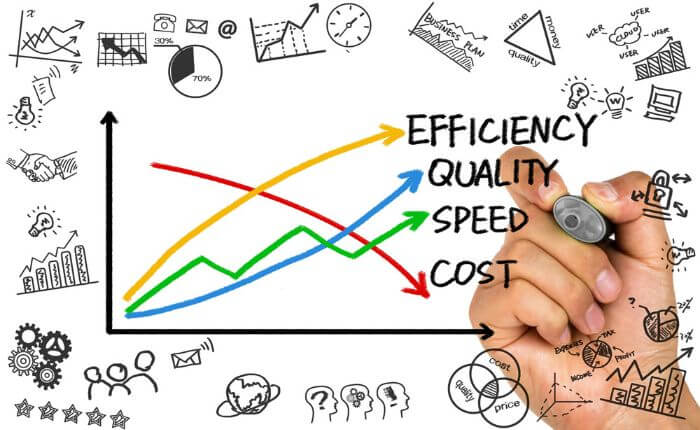 The choice of business contacts is a critical decision. It's essential to pick good suppliers and loyal ones.
A few best tips to find manufacturers from China:
1. Identify trusted manufacturers
You can find trustworthy Chinese manufacturers using search engines and Chinese supplier lists. You can also look for small Chinese manufacturers using referrals and sourcing companies.
I use many online sites to find the manufacturer in China. Check their reviews. And move with the DEALS only if they fulfill their orders on time with the lower costs.
2. Identify the correct price of the product.
Besides the product itself, you should look at the pricing. You should also take hidden costs when you buy products at wholesale prices.
3. Considering geographic factors is vital.
The location of the global manufacturing hub is also an essential factor to consider. Many famous brands are located in China, and quality product is available there.
You should also consider accessibility because the less accessible a factory is, the more costly it may be to access its products.
How to choose the best manufacturer in China?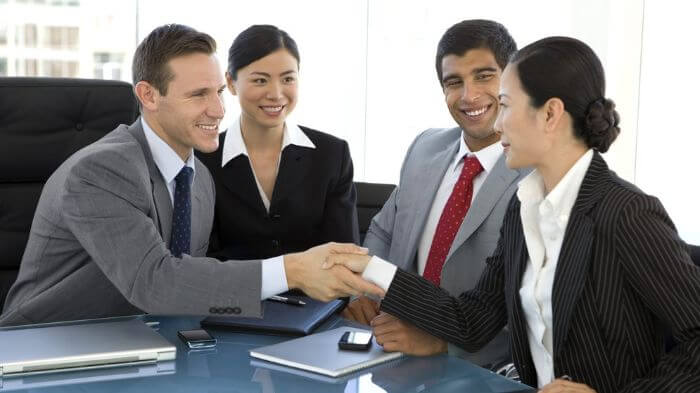 To bring quality products to market quickly is possible with outsourcing manufacturing to China.
Best things to consider in trading companies while purchasing from potential suppliers:
Prepare a proper plan.
Get as much information as possible about the best price. If there will be more processing costs, figure out your manufacturing costs. It is a good idea not to bargain too much at rock bottom prices.
Attend a tour of the facility
It's better to plan a trip or factory visit to begin your transaction in manufacturing in China. In a clean, well-organized, and well-stocked facility, be sure that this factory will be producing your product.
Ensure that the company is certified
The manufacturer needs to provide records of employee training and certification. If a factory claims ISO compliance, demand original documentation.
Analyze the production cycle
China produces raw materials of varying product quality. You can track the origin of the material by finding out the factory.
Several large companies take minimum order quantities, so they do not prioritize your order if you order too high for their standards.
Keeping in close contact with the Chinese Suppliers
It is better to select a manufacturer or right supplier who can update you on the process and quality check. Finding suppliers with a business license for consumer goods is tricky.
I have tried all the above tips. And surprisingly, ALL of them are super effective. You should give them a TRY when finding out the best supplier.
Looking to find a reliable Chinese maunufacturer?
As the best China sourcing agent, we help you find factories, get competitive prices, follow up production, ensure quality and deliver products to the door.
How to avoid common pitfalls when deal with China suppliers?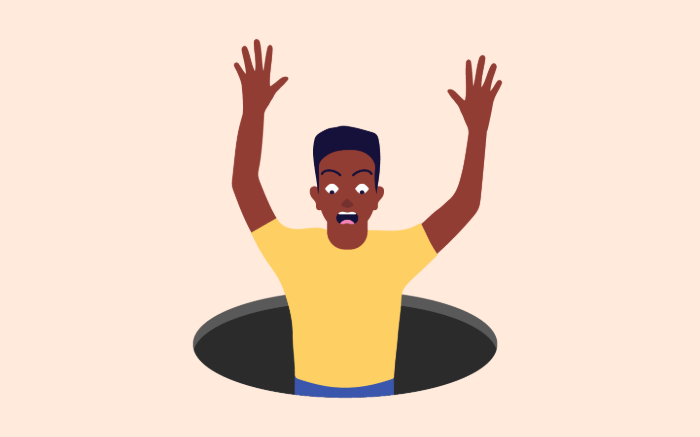 A growing global trade is turning to China for their product quality sourcing needs. Here are some tips to avoid common pitfalls:
1. The first step is recognizing the risks of sourcing products from China's most suppliers. Maximizing opportunity for suppliers in China industry requires developing risk-minimizing strategies.
Most suppliers are REAL in China. But I have also met some scammers. I need to either use the SOURCING AGENTS like Leeline Sourcing or manually check the history of the supplier to ENSURE the safety of the trades.
2. They would list the items they need before proceeding with the transaction. The plan should include product specs, raw material selection, budget, and delivery date.
3. Further, for retailers importing inventory for the first time, working with a sourcing agent can make the process less messy. 
4. The last point to remember is that the transaction should always be in writing. The contract protects both the buyer and the seller. Any retailer should not skip the written agreement during any stage of the purchasing process.
How to communicate with Chinese manufacturers?
Are you having communication issues with reliable suppliers? There is only minimal communication between buyers and Chinese suppliers. Consider these tips to minimize poor quality:
Compose clear, concise communications
The growth of Alibaba.com and Globalsources.com has essentially made contract manufacturing possible for any enterprise over the last few years.
Express yourself clearly and concisely to the trading company. Your documents should be standardized as an international buyer.
Manage the project
You have to manage the process as a foreign buyer, no matter how big or small the business is. For quality control, you need to provide specific instructions on everything. Project management is your responsibility from start to finish.
Use WeChat to communicate.
You shouldn't expect to get a response to your email. Chinese sales representatives do not use email like online directories for their customers.
You can communicate with your suppliers through Wechat and phone calls every day. If you use WeChat, you can share with your business partner or best suppliers at any time in the wholesale market.
Stay calm when delays occur, and conditions change.
Every manufacturing process is complex, no matter where you are. A sourcing agent cannot make predictions.
That is because it doesn't work in trading companies. Delays are inevitable, and raw materials prices fluctuate.
Be aware of the Chinese holiday impact.
A major holiday is celebrated in Chinese culture during late January and early February, the Chinese New Year. Your trade fairs and mass production may affect the Chinese New Year, resulting in delays.
Make sure your pricing is correct.
The price of quality products and electronic products should be correct. You resell as an amazon sellers' price are essential considerations for initial contact. The best way to determine the price for your products is to contact potential suppliers.
Best 9 methods to Find Chinese Manufacturers
1. eTradeAsia.com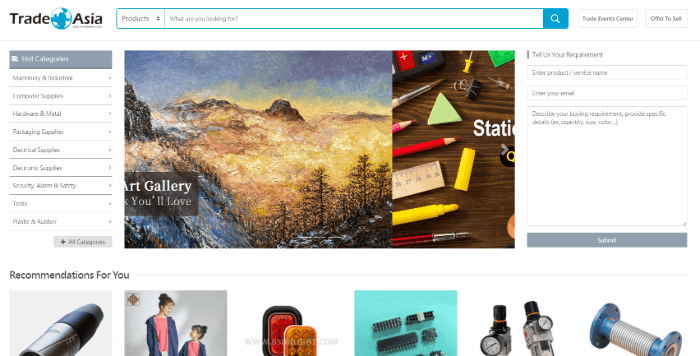 Etrade Asia is one of the most significant international trade and online marketplaces.  About 880,000 suppliers and 1.4 million products are listed on eTradeAsia.com. By facilitating trade suppliers in China, wholesalers, and international buyers. 
ETrade Asia has been a BIG SUPPLIER directory. I have found many suppliers to settle my deals. Suppliers have a wholesale price and shipping facility.
2. LightintheBox.com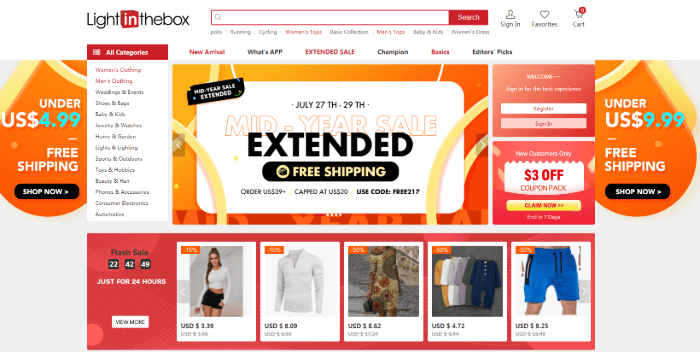 Lightinthebox, a leading Chinese e-commerce site. They recently launched an international online business supplier to develop relationships. The company competes with online sellers. They also include the local trade and markets outside Chinese suppliers.
3. AliExpress.com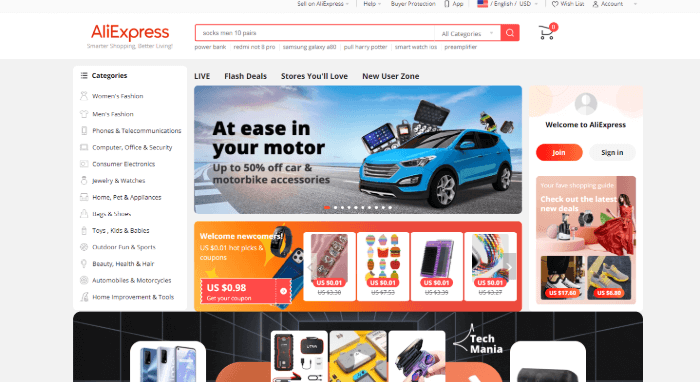 I have used Aliexpress for years. Do you want to know the special thing about the Aliexpress? The suppliers have NO MOQ. I grab lower prices of the products.
Aliexpress is an Alibaba project. It currently boasts over 79 million customers worldwide, the best supplier in China. As mass production and reliable supplier worldwide, they offer low prices. You can find suppliers in China for minimum order quantity on AliExpress. 
4. Global Sources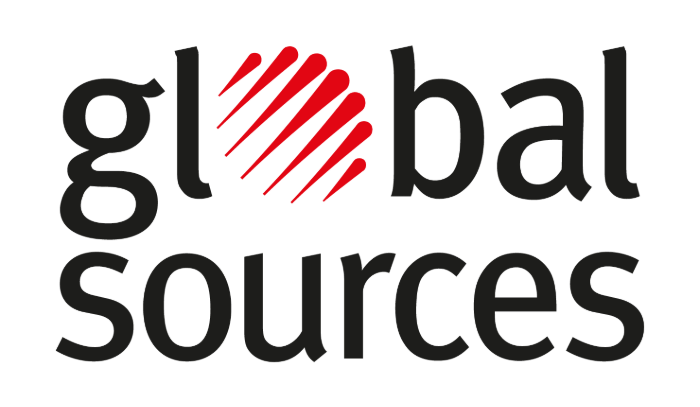 With a reach of nearly 1.5 million, Global Sources is a significant presence at Chinese suppliers shown all around the globe in google search. The company's data and analytics target its 1.5 million global customers as a sourcing agent.
5. HKTDC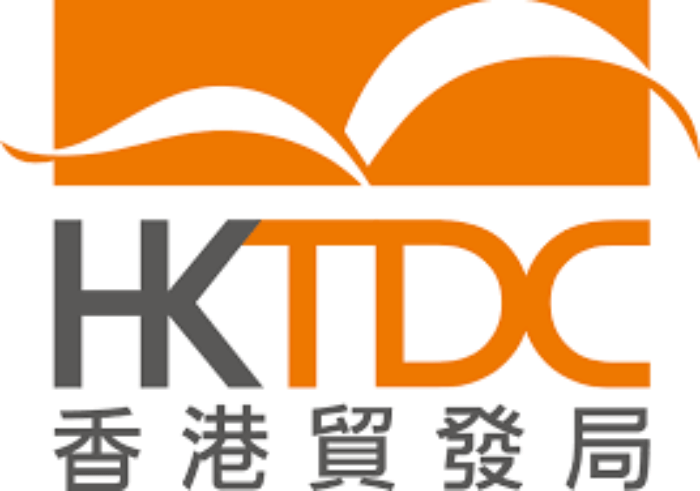 The Hong Kong Trade Development Council operates this website. To assist Hong Kong companies in establishing relationships with famous trading companies worldwide. They are offering good opportunities in finding suppliers. Each supplier mentioned their product category and goods with the company name. The export license details are also there.  
HKTDC is a good site to find the best supplier. I myself have researched many suppliers through them. Most suppliers are QUALITATIVE and ready to supply products.
6. Made-in-China.com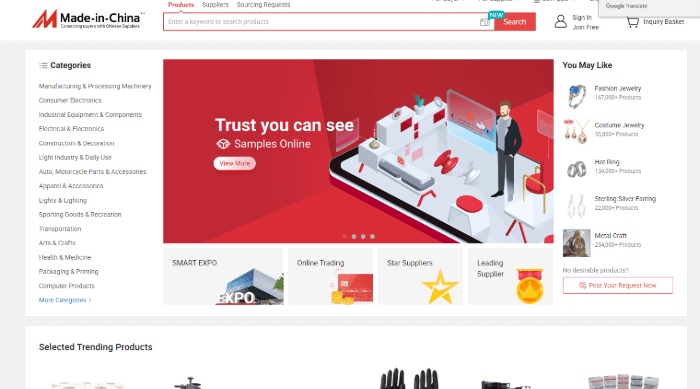 There is also an extensive range of personal protective equipment made in China. You can download their app to find suppliers. Also local trade for China suppliers for the production process. Made in China is the third biggest B2B sourcing company in Asia's supplier directory.
7. Social networks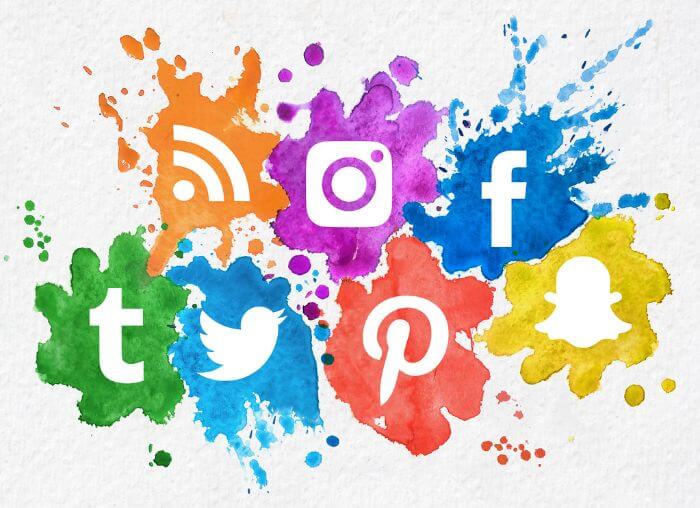 Many mega Chinese suppliers use social networking to promote their platforms at low prices. You can also search the supplier directory on social media apps. Facebook, Twitter, and LinkedIn help find suppliers or sourcing agents on mobile phones. The supplier in China also announces the trade shows on these social networks.
8. Google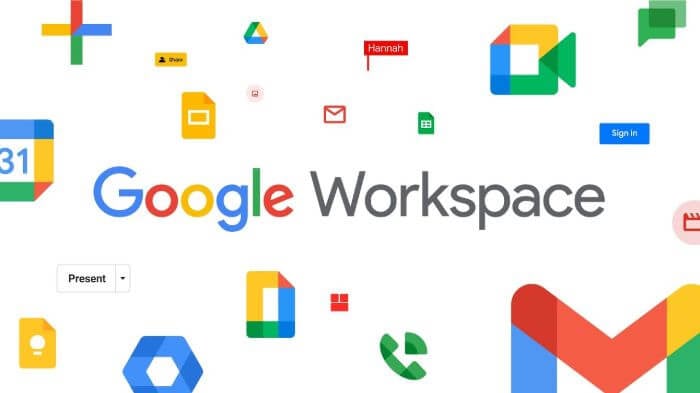 Google has always been my FIRST CHOICE for anything. I just opened Google Chrome and found the best China suppliers. Check the reviews. And discuss my project. It is so simple!
To find suppliers, if you search "Product Keyword + China,". You'll get many results, most of which are supplier directories. There is a possibility they don't do much advertising on the same page. It will be challenging to find quality control sourcing agents' contact details 
9. China trade show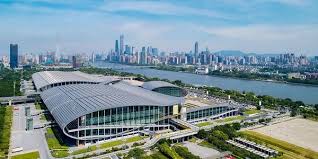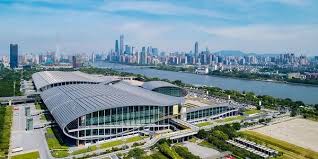 Trade shows of business are events that include a series of activities. The buyers and sellers from many industries meet without any language barrier.
There are trade shows in China about business services used in 2019. Urban construction trade shows, energy trade shows, and electrical equipment trade shows.
FAQs
What qualities should a good purchasing person have?
1. Justice and honesty
2. Fineness of fortune
3. Professional dedication
4. Modesty and patience
What are the objective criteria for selecting the manufacturer?
The objective criteria for selecting a manufacturer include general operating status, manufacturing, technology, financial status, quality control capability, and management system.
Why do suppliers often fail to deliver on time?
1) Poor production capacity or insufficient manufacturing capacity.
2) Poor subcontracting.
3) Lack of responsibility.
4) Poor manufacturing process or poor quality.
5) Lack of materials.
6) Wrong quotation or low price.
Final Thoughts on how to find China Manufacturers
It is challenging to manufacture goods and find quality products in China. The challenges of communication between suppliers and buyers are particularly challenging in manufacturing.
The ability to communicate with suppliers isn't challenging to achieve. Improve communication with your manufacturers in the sourcing process. You should only focus on relevant channels for your business product line.
We are sorry that this post was not useful for you!
Let us improve this post!
Tell us how we can improve this post?