China's trade shows are becoming more and more important as its economy grows and technology levels increase.
Whenever you source from China, you have a lot of decisions to make. Several factors need to be considered such as product quality, company profile, import conditions, etc.
By attending trade shows in China, you can resolve these problems directly with the buyer.
There are many exhibitions in China, and their sizes and scope vary greatly. Making the right choice for your trade show in China can help you save time and money.
The article provides comprehensive information about the seven largest trade shows in China.
It includes dates, locations, attendance, and addresses of trade shows.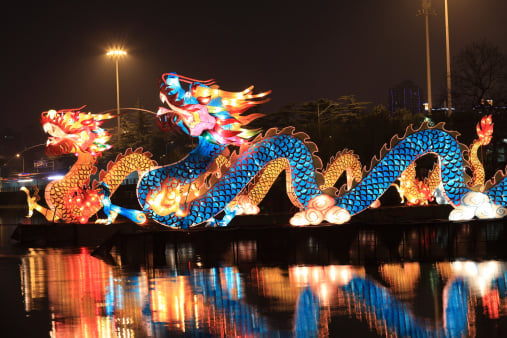 Top 7 China Trade Shows
The trade shows in China significantly affect China's economy. They play a vital role in the growth of the economy.
Base on the factors such as Covid-19 and prevention and control requirements, there are many trade shows have been delayed.
Still, some of them are held online, it seems bring more convenience and safety for buyers who are far away from China.
We advise double-check the dates and location on the event's official site during the special period.
1. Canton Fair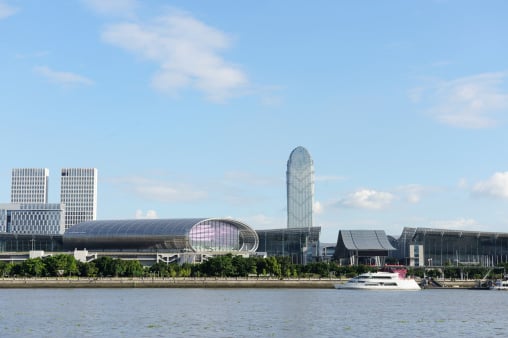 Canton Fair is a national and most prominent trade fair in China.
They display different kinds of products here but in separate sessions. Like in the first session, they will exhibit every industrial product.
In the second session, mainly consumer goods and gifts. The clothing, medicines, and all the recreational catalogs are displayed in the last session.
The maximum number of consumers are from Asian countries, while only 10% come from Europe, the US, and Russia.
Multiple language assistants are provided for the participants.
Furthermore, attending the Canton Fair is free of cost. The only thing you will need to participate in the show is a visa to visit China.
Listed below is more information about this China trade show along with the correct date.
Featured categories
Electronics & Household Electrical Appliances, Lighting Equipment, Vehicles & Spare Parts, Machinery, Hardware & Tools, Energy + Resources, Chemical Products, Building Materials, International Pavilion,Consumer Goods, Gifts, Home Decorations,Office Supplies, Cases & Bags, and Recreation Products, Medical Devices and Health Products, Food, Shoes, Textiles & Garments, International Pavilion
Dates
The event is organized twice a year, i.e., during spring and autumn.
Exhibitors
There are about 25,000 suppliers per session with 60,000 booths.
Online access
Due to the impact of epidemic, Canton fair has been held both online and offline,here is the online registration entry, https://www.cantonfair.org.cn/en/buyer
Attendance
There are almost 19,000 buyers in every session.
The number of visitors varies according to the meeting. Like in spring, there are more visitors as compared to fall.
The maximum number of visitors belongs to other countries in Asia.
Location and address
This show is held at China Import and Export Fair Complex, 380 Yuejiang Middle Road, Guangzhou.
2. Hong Kong Electronics Fair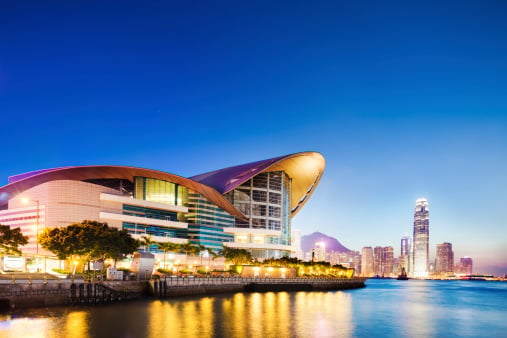 Hong Kong Electronics Fair provides a different platform to the business and buyers.
It is beneficial in exploring business opportunities. It has been still held as scheduled despite the epidemic situation.
In this trade show, industry players from all over the world gather to witness the latest developments.
Hong Kong Electronic Fair is a significant event, as it attracts buyers from every continent. You can find different kinds of goods like Metal Detector, Blood pressure monitors, Projectors, and Cable & Accessories.
Below are more details about this China exhibition.
Featured categories
The sellers can display 3D Printing, AI & Voice Recognition, AR, VR & MR, Audio Visual Products, Automotive & In-Vehicle Electronic, Business of IP, Connected Home, Digital Imaging, e-Health & wearable, Eco-friendly Products, Electronic Accessories, Electronic Gaming & eSports, Electronic Manufacturing Services, etc.
Dates
This trade show is held twice a year.
Exhibitors
The number of companies was 9,600, according to a rough estimation.
Attendance
This trade show was attended by almost 195,000 people last year.
Location and address
This trade fair is held at the Hong Kong Convention and Exhibition Centre.
3. East China Fair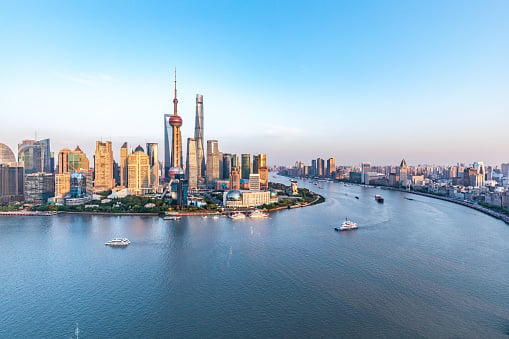 East China Fair is the second-largest regional trade event, with the maximum number of traders, a great variety of products, and most onsite deals.
The East China Fair is held in Shanghai, a city in China.
With the strict prevent and control standard, this show has been held offline on schedule.
East China Fair is supported by the Ministry of Commerce of China. The nine provinces and cities co-sponsor this exhibition.
The East China Fair is the best place for exploring Chinese textile garments.
Here are the details about this China exhibition with the correct date.
Featured categories
Different kinds of catalogs, such as Garments, Home Textiles, Consumer Goods, and Art Deco Gifts, are displayed at the East China Fair.
Dates
This trade fair is organized just once a year.
Exhibitors
There are 4000 plus suppliers in this trade show displaying their products.
Attendance
Well, almost 20,000 people attend this trade fair annually.
Location and address
The East China Fair is held at Shanghai New International Expo Center, Century Park, Pudong, China.
4. Yiwu Fair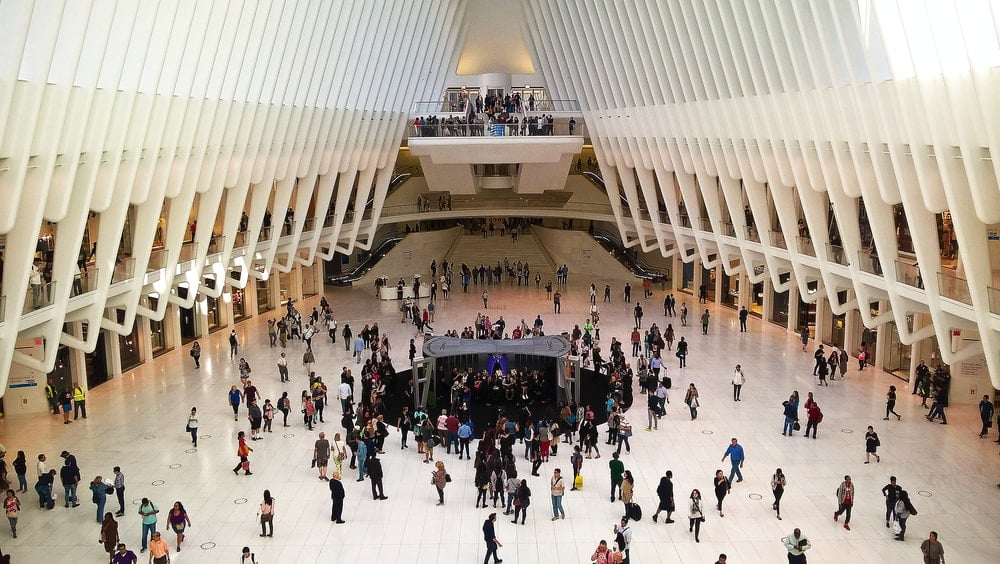 It is a matter of fact that wherever you purchase handicrafts, it always comes from Yiwu, China. It shows how Chinese crafts have spread throughout the world.
Surprisingly, more than 60% of Christmas decorations came from China.
Yiwu Fair always represents a huge showroom for handicrafts.
Besides it, they display toys, Knitwear, ornaments, accessories, and much more.Since its foundation in 1965, Yiwu Fair has become the most influential fair in China.
This trade show is hosted by the Ministry of Commerce, the Government of Zhejiang Province, and other relevant authorities.
Featured categories
It is a great platform to display handmade crafts, toys, ornaments, and knitwear items.
Dates
This trade show is organized during October every year
Exhibitors
More than 2,500 companies display their catalogs at this trade fair.
Attendance
More than 200,000 people from all over the world attend this Yiwu Fair.
Online access
Here is the online entry during the special time http://en.yiwufair.com/
Location and address
The venue for the Yiwu Fair is the Yiwu International Expo Center.
5. China Hi-Tech Fair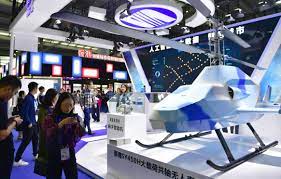 Shenzhen is famous for more high-tech enterprises than any other cities in China. It is not surprising at all that Shenzhen always hosts the China Hi-Tech Fair.
China Hi-tech fair is the best platform to get information about technologies and advanced goods from China.
This platform provides opportunities to display new technologies and other services.
Below you can find more details about this China exhibition.
Featured categories
This China trade show focuses on advanced technology products related to different fields such as energy conservation, environment protection, the new generation of information technologies, new energies, biology, manufacture of high-end equipment, new materials, and new energy vehicles, etc.
Dates
It is held once a year, during November.
Exhibitors
More than 3,000 agents display their catalogs at this exhibition.
Online access
The China Hi-Tech Fair 2021 Digital is a virtual version of the live exhibition in China, which allows you to promote your products and services at the touch of a button.
Here is the entry https://www.chtf.com/english/
Attendance
Up to 500,000 people attend the China Hi-Tech Fair.
Location and address
Shenzhen Convention & Exhibition Center in China is the venue for this trade fair.
6. China Electronics Fair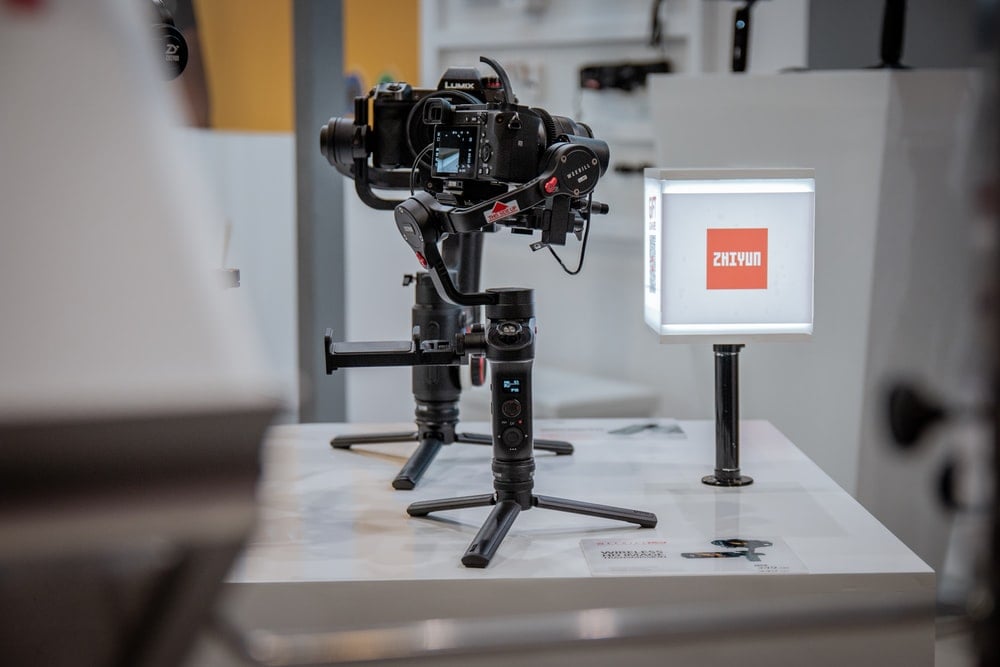 China Electronic fair brings executives, leaders, experts, decision-makers, and industry professionals to the same platform.
So, they can exchange their ideas and share their information.
The fair is still held offline with the strict control of epidemic situation. So you have to take care of yourself if you decide to visit.It is quite useful for manufacturers to enhance their market opportunities.
They can also develop valuable contacts with the target audience through this platform.
This trade fair attracts a lot of flows of useful information through proper channels.
It is an excellent opportunity for all the attendees to get an insight into the electronic products of China.
Here are more details about this trade fair.
Featured categories
This china trade fair is a display of advanced electronic catalogs.
It is the number one electronic fair in China.
Dates
The China Electronic Fair is a roadshow, visiting Shenzhen in spring, Chengdu in summer, and Shanghai in fall.
Exhibitors
Almost 1400 companies attend this trade fair every year.
Attendance
The China Electric Fair is attended by 60000 people from all over the globe.
Location and address
This china trade show is organized at Shanghai New International Expo Center-SNIEC.
7. Asia Outdoor Trade Show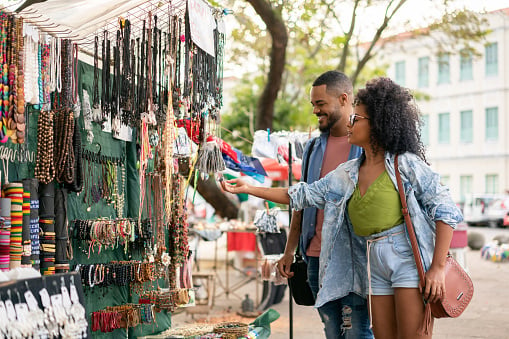 This trade show takes place each summer in the city of Nanjing. It is the very first professional and most significant trade show in Asia.
The show lasts four days, where hundreds of exhibitors display their products and services.
This china exhibition also conducts various activities like climbing competitions, Asian industry awards, and industry BBS.
Also, according to the market situation in Asia, the exhibition adds the running area, water sports area, club, outdoor theme pavilion, and other theme areas.
But I suggest you have to consider seriously if you want to attend this show as a result of Covid-19.
Still, you can learn some information about this trade fair.
Featured categories
The traders display new products and services from camping equipment, camping education, camping sites, outdoor clubs, RV & self-driving, and more others.
Dates
This trade fair is organized once a year, during June and July.
Exhibitors
The 600 Chinese suppliers display their catalogs.
Attendance
More than 20,000 people attend these exhibitions.
Location and address
Nanjing International Expo Center is the venue for the Asia Outdoor Trade Show.
What is the China Trade Show?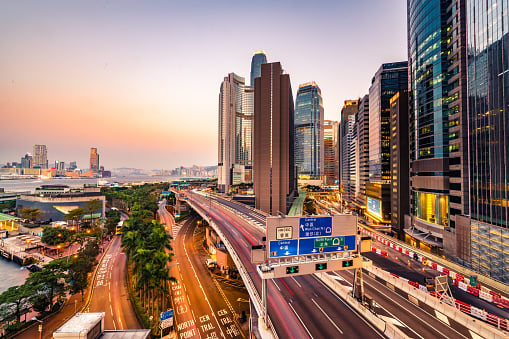 China trade shows provide companies with an opportunity to display their catalog to potential buyers.
The normal public without a permission can not attend these trade shows.If you import from China, there are several reasons for you to think about attending the China Trade fairs.
Especially for beginners, this is a valuable tool for exploring the markets in China.
Trade shows can create a long-lasting impact on the attendees if all the things go right. They are the best place to show your industry potential.
If you succeed in impressing the attendees, you may get direct sales opportunities.
Therefore, they are considered as cost-effective networking and advertisement.
How do China Trade Fairs work?
The function of China trade fairs work in various ways. Such as:
Find reliable suppliers through china trade shows. Businessman can establish relationships with suppliers immediately
It is possible to reduce quality risks by exhibiting. You can select the right catalog by observing the display.
You can speak with the manufacturers directly and get all your questions answered.
What can China Trade Shows bring to buyers and sellers?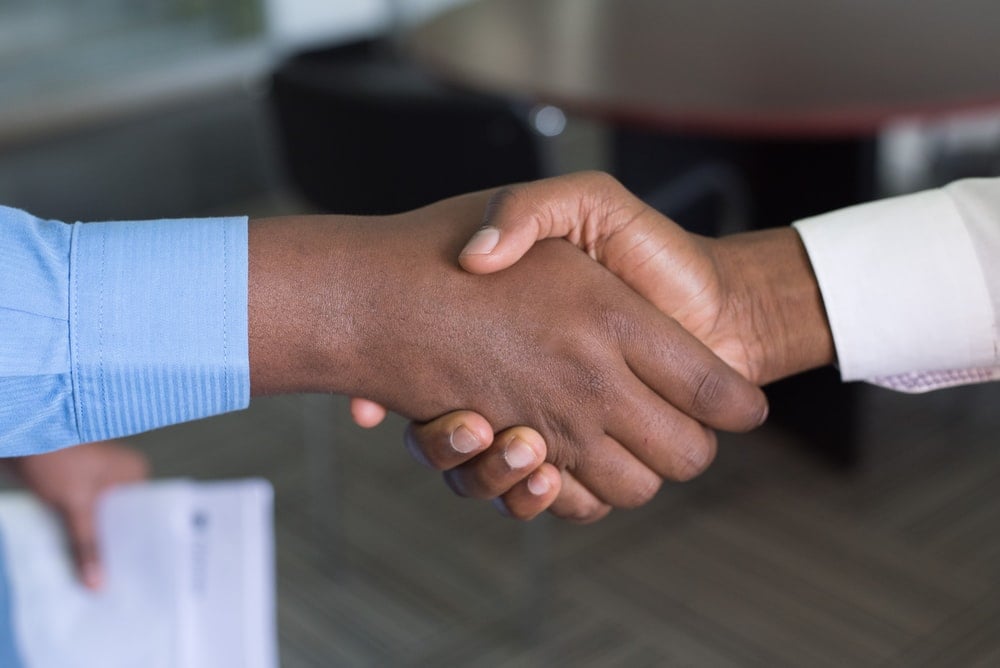 China import export fairs bring opportunities for both the seller and the buyer. The sellers or manufacturers can bring their catalogs to the exhibition, display them, and introduce them to the market.
On the other hand, the buyer can also examine Chinese products and services at these events.
Importers can learn about the unique, fresh, and amazing catalog from China.
They can purchase them and can bring them into their local market.
These trade shows entertain both buyer and seller equally. The two can connect and discuss import and export procedures face to face.
Looking for suppliers but not sure if they are reliable?

Why go to Trade Shows?
Attending the China trade fairs will help you out to discover the best sourcing agents.
China import export fairs give opportunities for face-to-face meetings to develop trust and understanding with Chinese agents.
You can choose the china trade shows according to the catalog you want to import.You can find the china sourcing agents online, too, but you know it is a little bit risky.
There are chances of fraud and scams in online sourcing.
There is no risk in the China Trade Shows, as you are in direct contact with the suppliers.
How to Find the Best China Exhibition for Your business?
China trade shows are an excellent opportunity to gain exposure in your industry.
It can help you benefit from brand exposure and update you about all the happenings in your industry.
Answering these questions can help you determine the best china trade show to attend.
What are you looking to import?
How much will you order?
How many orders are you expecting per year?
Identify the market demand for your goods.
Do you wish to work with vendors, or do you wish to buy directly from the factory?
Once you have answers to these questions, you can research relevant trade shows online.
4 Tips for Visiting China Trade show in China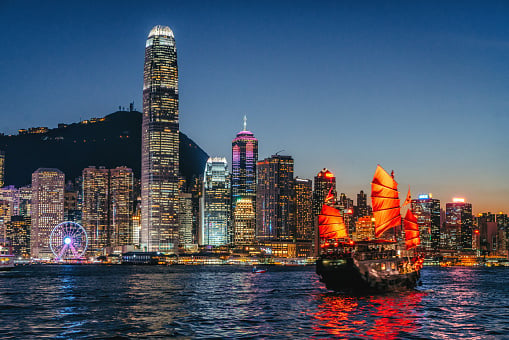 Business trades are still a worthwhile way to research your market, even if you aren't exhibiting. There are opportunities to network and find inspiration at china trade shows.
Here are some tips on how to maximize your trade show experience.
1. Set Your Goals
You should set your goals when you have limited time.
Further, you can visit specific manufacturers, meet specific contacts, or collect a specified number of business cards.
2. Spend time at the event
Keep your meetings to a minimum to allow you to spend more time at the event. Or else your goals might not be met.
You should also appear confident and be familiar with the topics that you will be discussing.
3. Select the best clients
You are likely to receive many brochures and business cards at the trade event.
You should pick the ones you need and discard the rest as soon as possible.
4. Dresses up nicely
If you want people to take you seriously, you should dress appropriately.
For example, if the show is about sports and fitness, then the suit wouldn't be appropriate. It would be wise to wear comfortable sports tees.
FAQs about China Trade Show
How big is the Canton Fair?
This fair is the largest convention center globally. It is 12,174,000 sq ft, and contains a large hall of about 1,700,000.5 sq ft.
How do I get an invite to the Canton Fair?
E-invitations and paper invitations can be requested via Buyer E-Service Tool.
Please follow these steps to receive an invitation to Guangzhou China.
You have to fill out the trade show registration form. Once you submit the form, it will be processed within three business days.
If you receive an email approving your application, you can request your IC Card.
In a few days, you will receive an invitation letter, with which you can apply for a visa.
You will need your passport to enter the show, so don't forget to carry it with you.
You should get a business visa in order to visit the Canton Fair. The invitation letter can be requested at the Chinese Embassy, Consulate, or CVASC office in your country.
What time does the Canton Fair open?
China Import and Export Fair, or Canton Fair, is held twice a year, every spring and autumn (i.e., in April and October).
The show will remain open from 9:30 to 18:00 and will go through the weekends during the opening period.
What are China's main exports?
Located in East Asia near crucial trading partners, including Japan, South Korea, India, Vietnam, and Singapore.
China shipped US$2.499 trillion worth of goods around the globe.
The main exports of china include Electrical machinery, computers, furniture, bedding, lighting, signs, plastics, plastic articles, vehicles, optical, technical, medical apparatus, knit or crochet clothing, accessories, items of iron or steel, toys, and games.
Does Shanghai offer the best venue for trade shows of industry sectors in China?
Shanghai hosts Auto Shanghai, the largest automotive parts exhibition in Asia. Shanghai also hosts one of the most famous East China fairs.
Therefore, we can say that Shanghai is a good place to host a China exhibition. Organizing trade shows in Shanghai is becoming increasingly popular.
In the future, Shanghai could become the most popular venue for trade shows in the country.
Final thoughts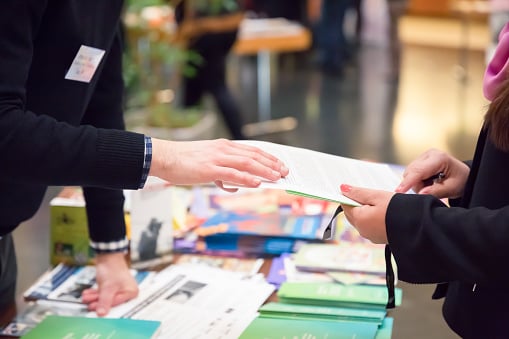 Trade shows in China attract businessmen from most countries all over the world .
These top shows can give you a competitive advantage. You can access manufacturers' brand new catalogs.
China Trade Shows will bring you face-to-face with a wide range of companies, from small international brands to large Chinese ones.
They allow you to negotiate with manufacturers directly. Hence, you don't have to worry about locating your supplier.
No matter what kind of business you have, trade shows are worth checking out. These events can produce high-quality and targeted leads.
If you can't attend a trade show and need seamless importing, you need to hire a sourcing company.
Leeline Sourcing is available to assist you with sourcing products from China.
We are sorry that this post was not useful for you!
Let us improve this post!
Tell us how we can improve this post?