Every year, tens of thousands of businesses source goods from China suppliers. These suppliers make affordable and quality goods in large quantities.
You can source a wide variety of goods from China suppliers. For instance, electronics, clothing, shoes, bags, furniture, and others. Finding excellent suppliers can earn you big profits.
But, you must learn how to differentiate the trading company from the Chinese supplier. Sometimes, a trading company might claim themselves suppliers and sell you pricy goods.
This article shares everything about how to find suppliers in China. Let's get rolling.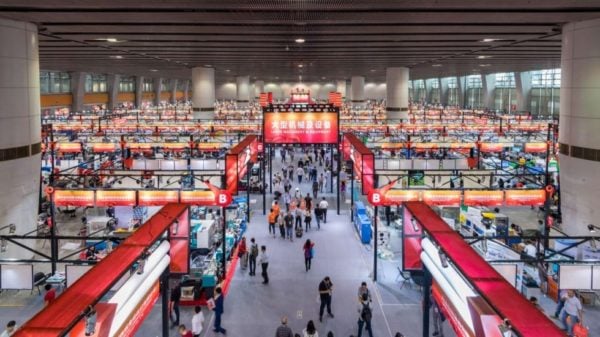 Three types of China suppliers
Manufacturers
A manufacturer is the first on the supply chain which creates products for resale or use. These suppliers often sell cheap but with high minimum order quantities.
They prefer to deal directly with Chinese wholesalers who buy in bulk. As a retailer, you can source products easier from small Chinese manufacturers.
Wholesalers
A wholesaler buys in bulk and sells at reduced prices. The higher the volume, the better the discount.
You should ensure enough capital and storage space to enjoy the wholesaler benefits.
Dropshippers
Dropshipping service allows buying one product at a time and avoids bulk purchasing.
By adopting a dropshipping model, you only pay when it is sold. Besides, you don't need to arrange inventory, packing, shipping, and customer service.
But, it also means a higher product price as you do not pay upfront. The branding would be a bit tricky, and delivery speed is slow.
Best 6 methods to find reliable suppliers in China
1. Sourcing websites
The supplier directory and China wholesale directories are great sources. For instance, Alibaba, Made-In-China, and Global Sources. In the meantime, you can find more sites like Alibaba.
From there, you can know the company background and customer reviews. You can check how many suppliers are available for your global trade.
I have been using ALIBABA to source the best suppliers. Moreover, Chinese SOURCING SERVICES like LEELINE have been of great help. You can use all of the methods to source a supplier.
2. Trade shows
China trade shows are ideal for product sourcing. Take, for example, the Canton Fair and Yiwu Trade Fair.
You can reach a China supplier, China manufacturer, or Chinese factories here. It is an excellent way to know these suppliers and their companies.
3. Wholesale markets: 
China has tons of WHOLESALE MARKETS. Why not Try them? I have used them too. They have got some QUALITY suppliers. It is a good idea if you use them.
1. Yiwu Wholesale markets
Yiwu markets are hailed as the largest small commodity wholesale market globally. You'll find goods of different product quality here at rock bottom prices. For instance, shoes, clothing, hardware, toys, electronics, office supplies, etc.
Read further about the Yiwu markets on this page.
2. Shenzhen Wholesale market
If you are finding suppliers for electronics, you must visit this market. It sells all kinds of electronics at various product quality. For instance, cellphones and computers.
This market has many Chinese suppliers who sell at the best price. You can discover further here.
3. Guangzhou Wholesale markets
This market contains over 1,000 wholesale markets and many suppliers. You can buy daily supplies, fashion accessories, and consumer goods here.
Most Chinese suppliers here sell at a low minimum order quantity. You can also compare prices easily in this market. Let's find out more.
4. Third-party agent:
Third-party agents like China distributors have established business networks. They can find suitable Chinese suppliers for you.
You can make excellent international trade with the help of these distributors. They have experience with local customs and regulatory requirements. Visit this page to learn more.
You can also hire a sourcing agent to find China suppliers. They make price negotiation and product sourcing from a responsible supplier.
The sourcing agent also conducts quality control on the manufacturing process. Click here to learn more about the sourcing agent service.
5. Industry relationship
Developing industry relationships is also an excellent way to find suppliers. You can select from your current list of Chinese suppliers. Or, you can also identify new Chinese suppliers.
With better industry relationships, you can get a reliable supplier more accessible. Building long-term relationships with them can ensure good prices and quality.
6. Accurate search online
Searching online is another good way to make initial contact with Chinese suppliers. For instance, the search engines and online supplier directory like Global Sources.
Global sources have been good for me. Google is one of the BEST RESOURCES to find reliable suppliers. I search online and get the BEST SUPPLIERS. Proper research is necessary.
Global buyers can get accurate details of the Chinese suppliers online. You can check their company background, customer review, and services available.
Looking to find a reliable Chinese supplier?
As the best China sourcing agent, we help you find factories, get competitive prices, follow up production, ensure quality and deliver products to the door.
How to find Chinese manufacturers?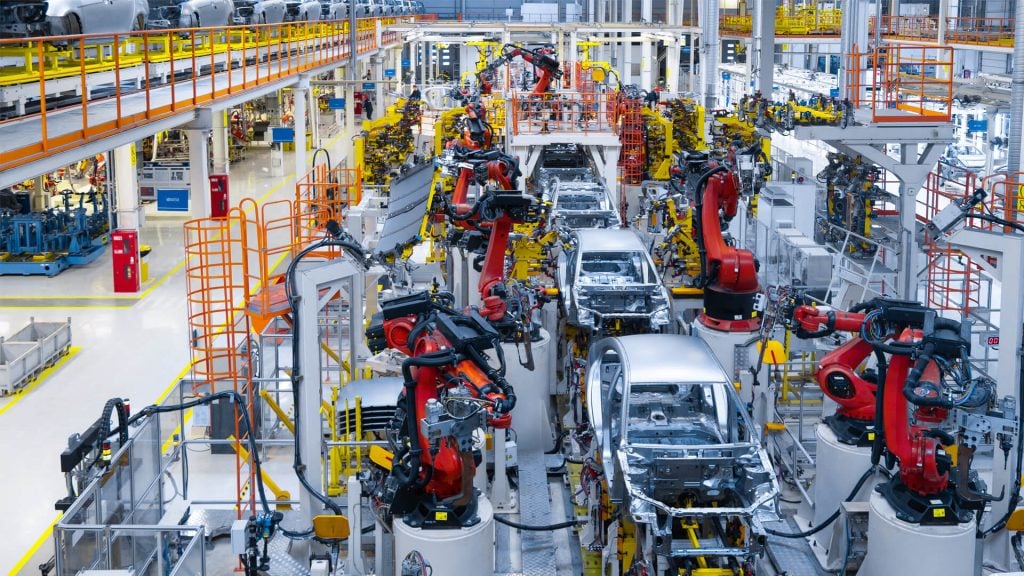 It is crucial to find manufacturers in China who do legitimate business. These reliable manufacturers could ensure product quality. You can also get low prices on any commercial or consumer goods.
Not only that, they are often experienced in international and domestic trade. Let's discover further here.
Low-volume-manufacturing
These Chinese factories supply small orders in their manufacturing process. Often, they allow customization and make quality goods.
This method is ideal for new online sellers to small source goods. You can learn more about low-volume manufacturing here.
Prototyping-in-china
You can also make prototyping from the Chinese suppliers. Prototyping means transforming ideas into tangible products. 
Prototyping has helped me TEST the products before I launch. It is of great help when you find a CUSTOM MANUFACTURER. You can propose your designs and get the relevant products.
It is an excellent way to ensure product quality control before mass production. You can have a trial with the potential Chinese suppliers. Let's find out more.
Small manufacturing companies
Small manufacturing companies can make personalized goods at low prices. Many small businesses buy from them for larger profitability.
Besides, these suppliers in China can decide and respond fast. You can learn more about small manufacturing companies here.
Wuhan manufacturing
Wuhan is called China's Optics Valley in China. These suppliers in China make the biggest fiber optics production. For instance, memory chips, optoelectronics, iron, and metal. 
I have worked with many suppliers in WUHAN. They have been outstanding in the optics and electronic products. If you find the right supplier, you can earn higher profits.
These made-in-China chips and fiber optics are at low prices and high quality. Let's find out more.
Shenzhen manufacturing
Shenzhen in Southern China is the "world's factory." The suppliers here produce many products and even for famous brands. In fact, 90% of electronic products worldwide come from China.
You can get goods like toys, mobile phones, drones, and television here. Click here to learn more.
How to negotiate with china suppliers?
You can make factory visit or attend trade fairs to compare the price difference. Or, consider hiring a local agent to get suitable suppliers.
Make sure you deal with a qualified salesperson for detailed product knowledge.  Visit this page to study further.
Here is how I negotiate.
I tell my business needs.
Explain my business.
Let suppliers know how big an opportunity I have.
Before finalizing the deals, I get the REDUCED prices.
How to verify if a Chinese company is valid?
It is crucial to verify your potential suppliers before contacting suppliers. Otherwise, you might be scammed or cheated by unethical suppliers.
You can visit China, research online, or hire agents to check their credibility. Click here to learn more.
Google is my FAVORITE resource to find about any company. Sometimes, I use the Chamber Of Commerce or other resources such as friends and family. You can try any method you want to.
How do I get free samples from china?
Most suppliers provide free samples to those they consider genuine buyers. So, make you you are sincere when dealing with your potential suppliers. 
Google is my FAVORITE resource to find about any company. Sometimes, I use the Chamber Of Commerce or other resources such as friends and family. You can try any method you want to.
You can share your company background or websites with these suppliers. Learn more about business sampling here.
Vital documents you must know when dealing with China suppliers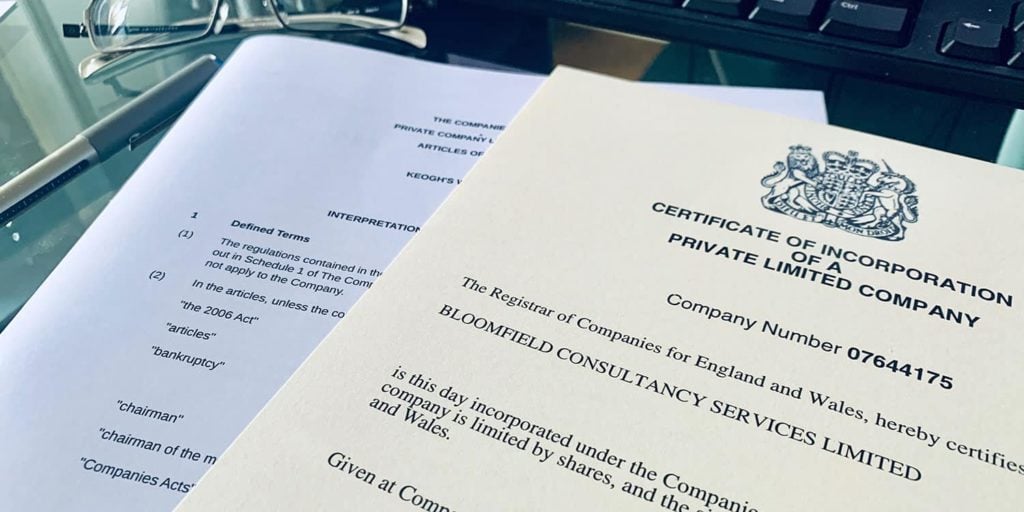 1. Chinese business license
A Chinese business license includes several important business information. For instance, the unified social credit number, company name, business scope, etc.
It is a crucial document for many business operations. You can learn more about Chinese business licenses here.
2. NNN agreements
The NNN agreement is like the western's NDA. The NNN means non-disclosure, non-circumvention, and non-use clauses.
It protects your business confidentiality from the suppliers. Let's discover further in this post.
3. China manufacturing contracts
The China manufacturing contract is a crucial document to protect your intellectual property. Otherwise, some suppliers might claim that they own your product IP. For instance, the design, molding, and tooling.
You can learn more about the China manufacturing contracts here.
4. Product specification
You should also prepare a product specification list before ordering from China suppliers. It can ensure that the suppliers produce according to your need.
This list includes design, color, components, chemical requirements, etc. Let's find out more at this link.
FAQs
What are the possible risks when dealing with a Chinese supplier?
You might face a language barrier that causes misunderstanding.
Besides, you might get poor-quality goods due to poor quality control.
Also, a trading company may act like they are suppliers to sell you pricy goods.
How can I make payments to my Chinese suppliers?
You can make a telegraphic transfer (T/T) or Letter of Credit (LCs).  Besides, wire transfer, Western Union, Paypal are also available. 
Many Chinese suppliers also accept international credit or debit cards. You should negotiate with your suppliers to decide. 
Is there any way I can protect my orders?
You should make a background check on your suppliers and communicate clearly. 
After the production, it is also crucial to ensure safe transactions.
For instance, Alibaba trade assurance from Alibaba group is an excellent program. It could enhance your purchase safety.
Suggested reading: Alibaba Suppliers
What is the delivery method from suppliers in China?
When buying from Chinese suppliers, you can choose to deliver by air, ship, express, or rail. 
Shipping by express or air is faster yet pricier. If you want to save costs and wait longer, you can choose rail or ship transport.
Final thoughts
A supplier is your long-term business partner. You should spend time researching before dealing with suppliers. It will prevent money losses and negotiation problems.
You can consider hiring a sourcing agent to get reliable suppliers. With strict quality control, these agents can get the best suppliers at the lowest prices.
They can negotiate better without a language barrier. Or, you can also visit online directories like Global Sources to find good suppliers.
I hope you gain valuable knowledge about Chinese suppliers in this post.
You can talk to Leeline Sourcing to learn more about product sourcing from China.
We are sorry that this post was not useful for you!
Let us improve this post!
Tell us how we can improve this post?