While the importation business can be a bit tricky and stressful, reselling Chinese products can be highly lucrative.
However, to do business with manufacturers in China, it is highly recommended that you engage the services of Chinese suppliers.
Although it may be difficult to find reliable ones, every effort made to get one is worthwhile.
In this article, we will be discussing the processes of finding a reliable Chinese supplier.
Without further ado, let's get to it.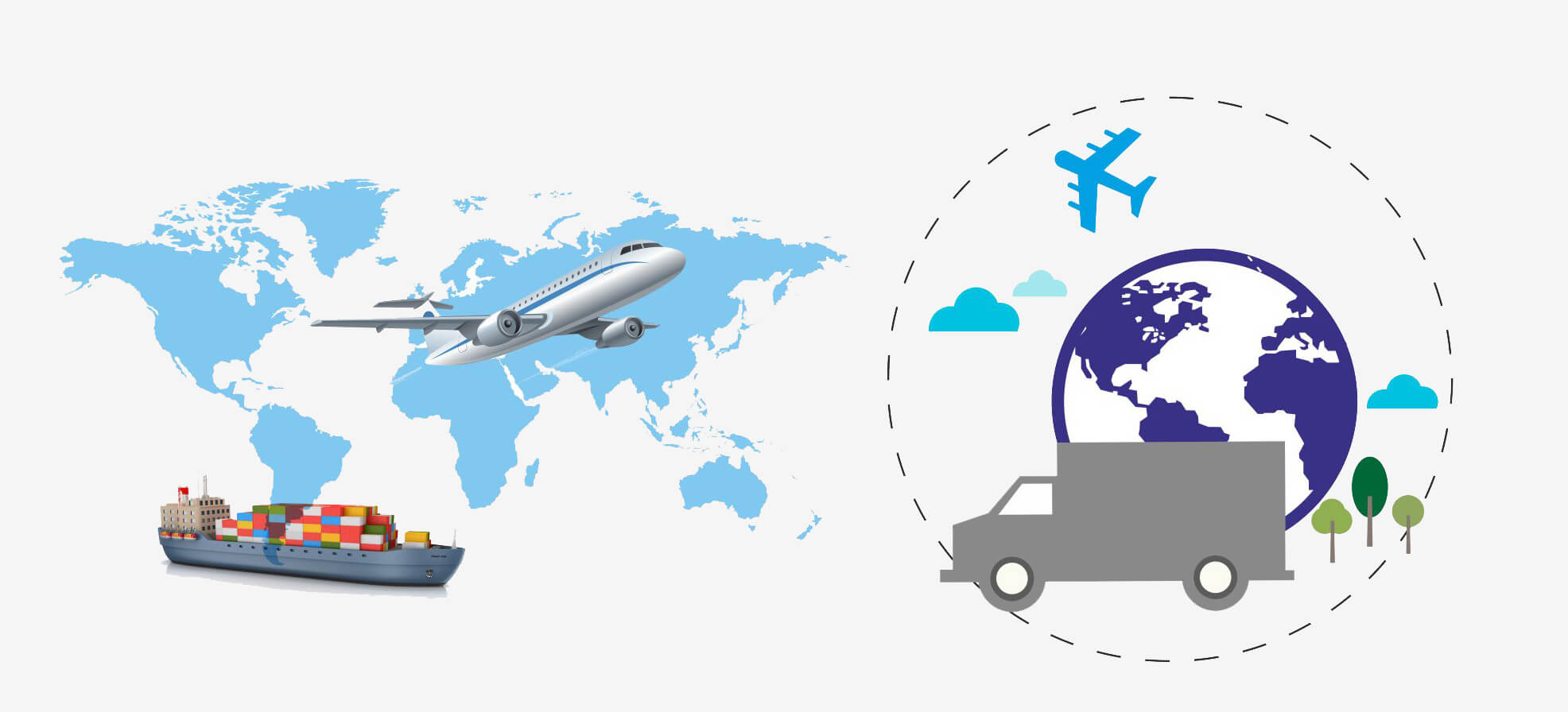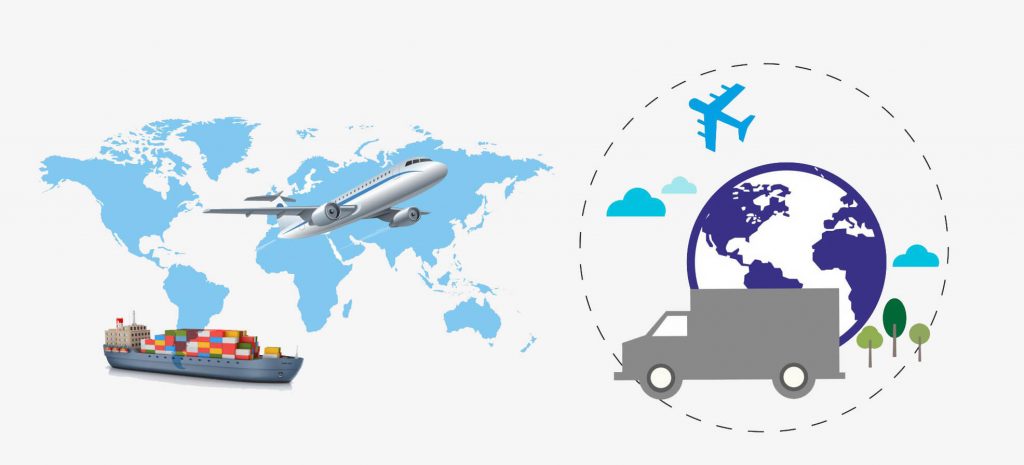 Why Should I Find Suppliers From China?
Since the economy in China is still undergoing some level of growth, manufacturing costs are low compared to anywhere else around the globe.
As a seller, this offers you an opportunity of a lifetime. If you decide to do business with Chinese merchants, you enjoy the incentive of purchasing goods at a reduced price and selling at a higher price in your country.
For instance, Apple, which is among the richest tech companies in the world, was initially producing iPhones at a cost price of $40. Although they maintained a low manufacturing cost, they still lost money as a result of efficiency problems.
Having realized that they needed to take drastic measures in order to get back on track, produce high-quality phones as well as high customer demands, they had a partnership deal with one of the prominent Chinese manufacturers.
The partnership yielded more profit for Apple even though the cost price nosedived to $8. This Chinese maintained a lower manufacturing cost while producing top-notch phones.
The deal in question was a win-win situation for Apple – they got the phones produced at a faster and cheaper rate and, at the same time, raking in huge profit.
3 Types of Chinese suppliers
Manufacturers
A manufacturer creates products for resale or use. During importation, manufacturers in China are the first on the supply chain.
Most times, their price offerings are low; however, the minimum order quantity is always high. Typically, the manufacturers prefer to deal directly with Chinese wholesale suppliers because they always buy in bulk.
To this effect, most retailers have found it difficult to reach Chinese manufacturers when they want to source their products. As a retailer, dealing with smaller manufacturers might be easier since they are still growing and need all the customers, they can get. A little inquiry and research will help you find some.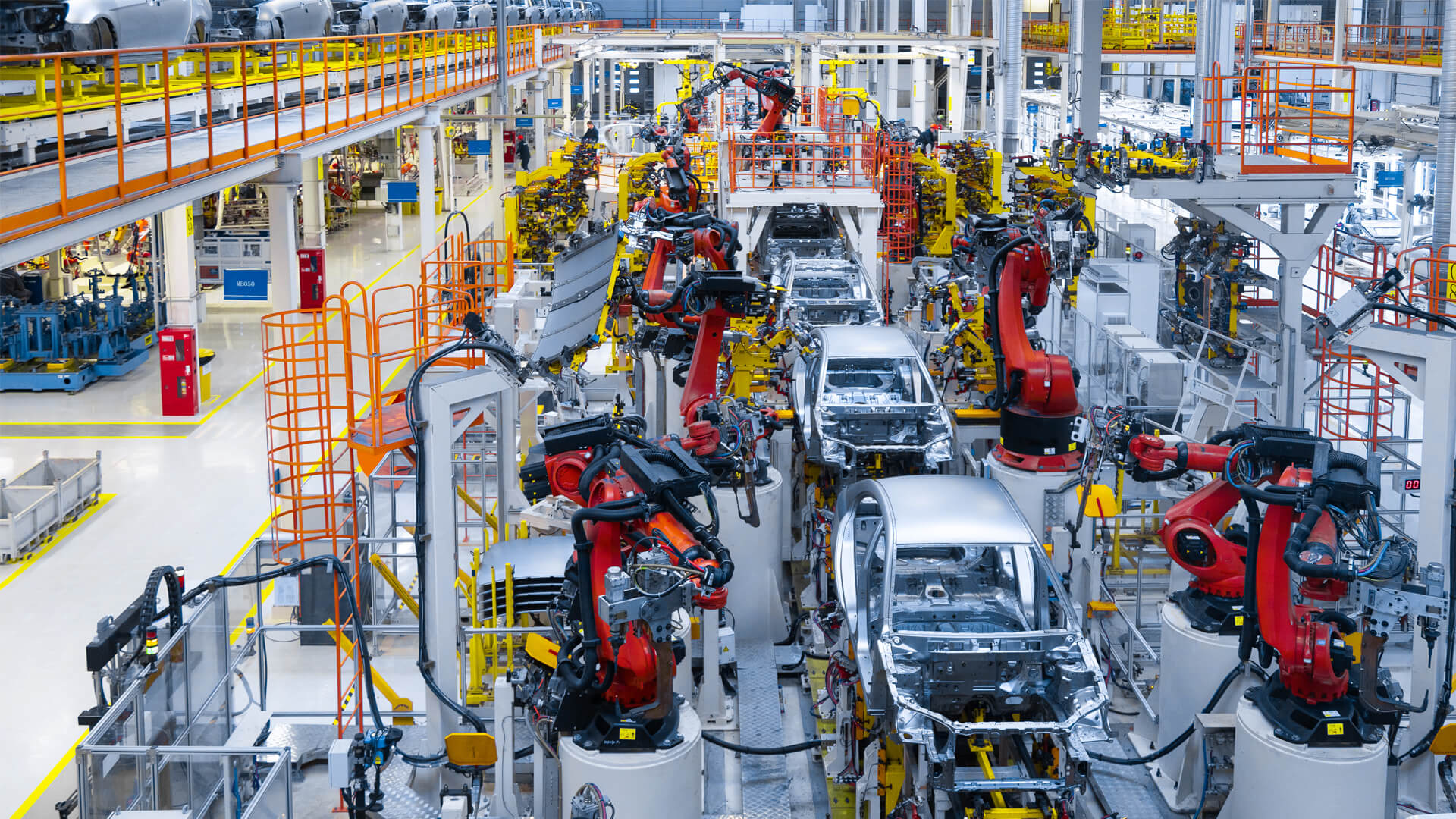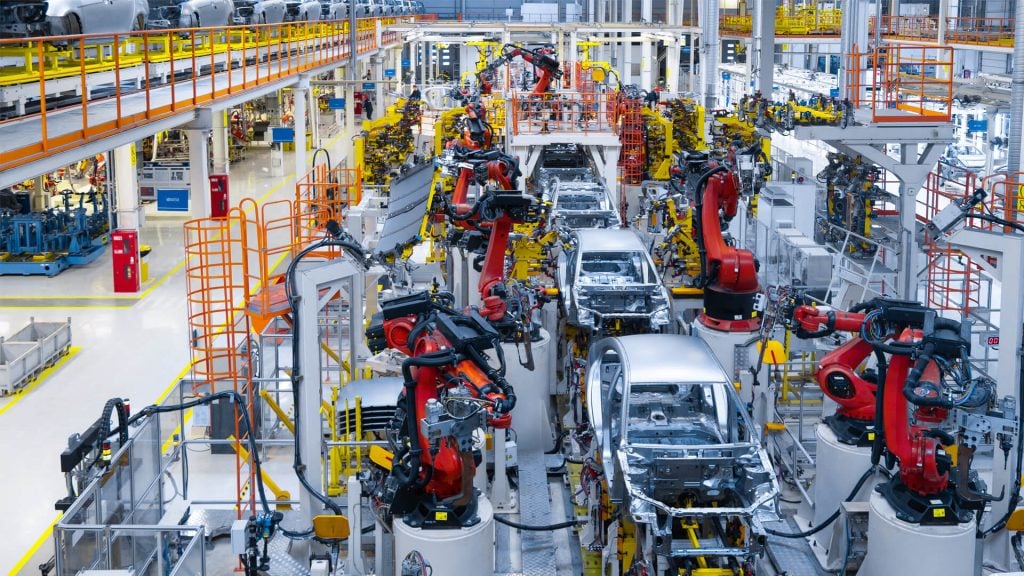 Wholesalers
Being a wholesaler means you buy in bulk. This means that most times, you purchase goods at reduced prices; therefore, the higher the volume, the better the discount. A manufacturer offers better prices to the wholesaler because they have the resources to create more products, and this fetches them more money.
As long as you have enough capital and storage space, you are on your way to enjoying every benefit of being among the top China wholesale suppliers.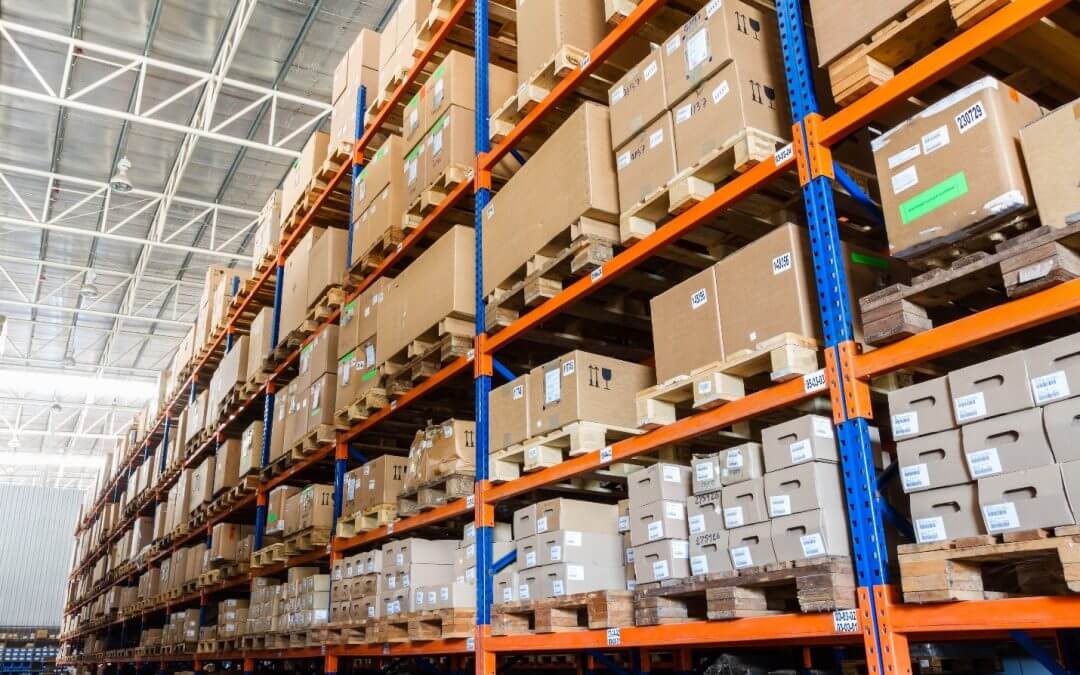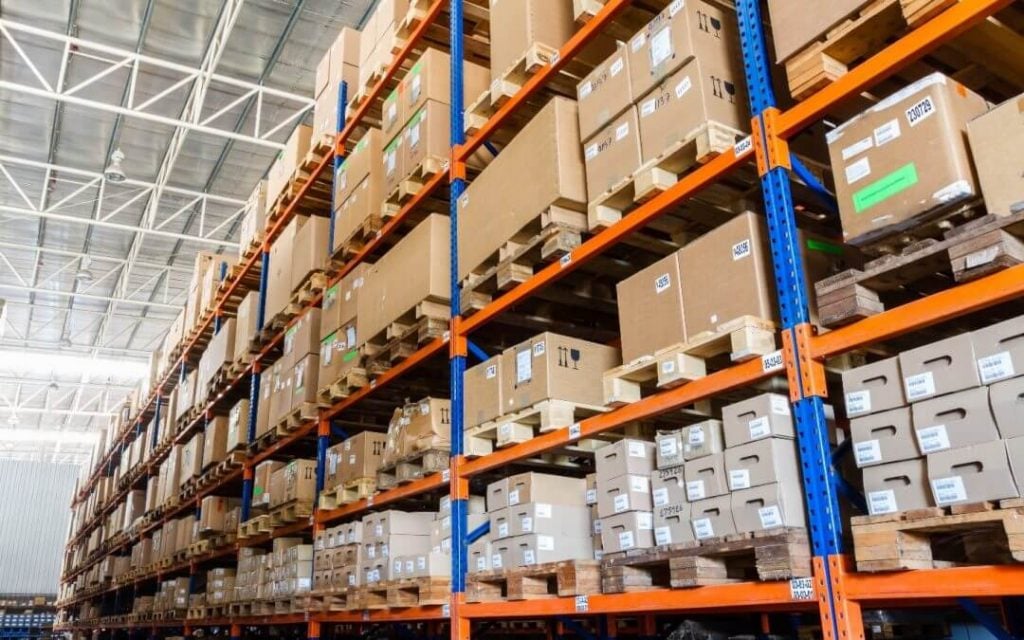 Dropshippers
Making use of dropshipping service implies that there will be no bulk purchasing because you are buying a single product at a time.
If you are transacting with wholesale suppliers, adopting a dropshipping model will entail not paying for the product before it is sold. The disadvantage of dropshipping is the price.
Since payments are not made upfront, it is difficult to get a good deal from the manufacturer; however, the case is different with wholesalers. Another downside to dropshipping is that branding would be a bit tricky, and delivery speed is slow.
On the bright side, a dropshipper does not have to deal with inventory, packing, and shipping. Also, you don't have to worry about customer service in most cases.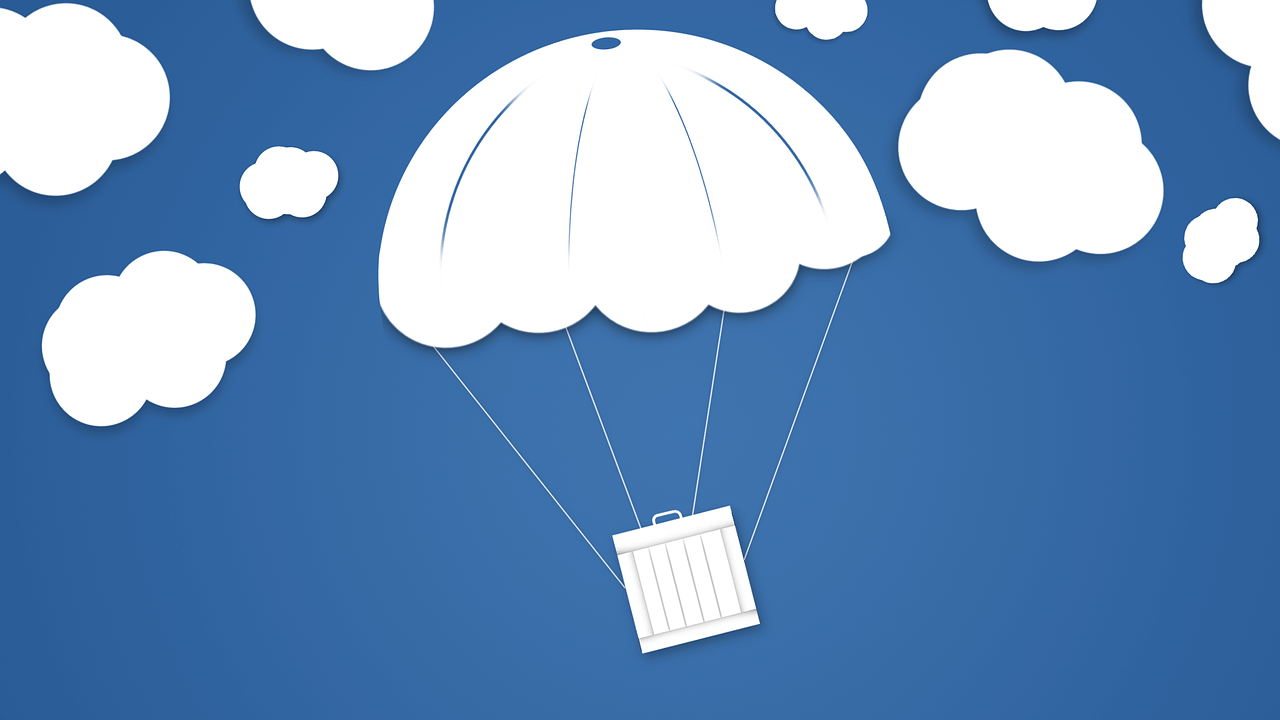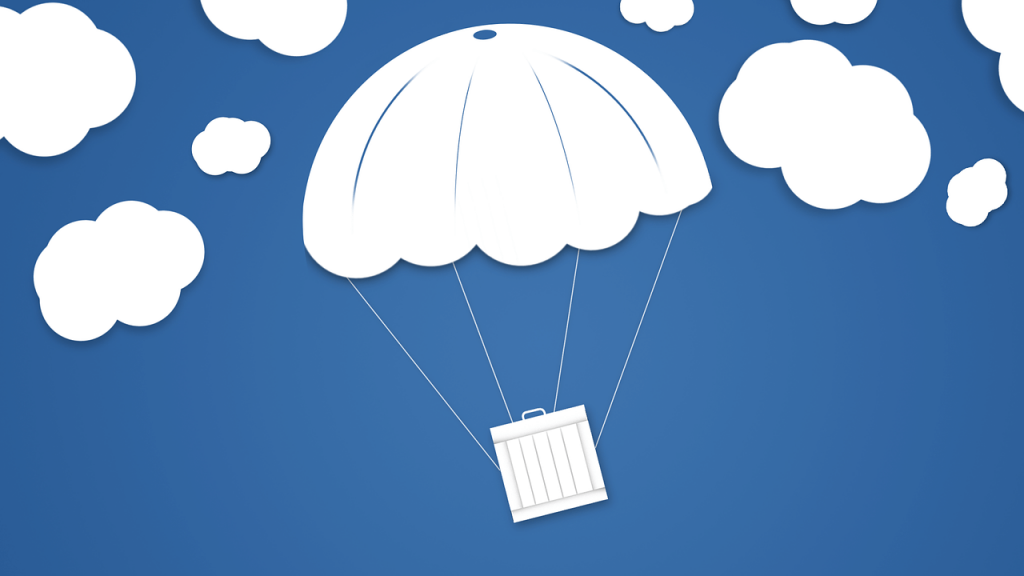 How To Find China Suppliers
Finally, you have been able to generate a nice product idea in your mind. What is the next step?
Find a Chinese supplier. This task is difficult but worthwhile. When it involves finding reliable Chinese suppliers, you need to do your homework well and devise a good strategy. Mentioned below are the various ways of finding a good supplier.
China Wholesale Supplier Online Directories
Making use of online directories is among the safest ways of finding suppliers. A good online directory must be able to reduce risks, allow easy searches, and faster navigation. The three online directories below match up with the qualities stated above
Alibaba is the most used online directory for finding Chinese suppliers. However, you must note that the majority of the listings are put up by manufacturers, not suppliers.
That means that they probably have no website, have low English-speaking capacity; you have to make order payments by wire transfer instead of credit cards, and most times, there isn't a guarantee that you will get the products you ordered.
Suggested reading: How to buy from alibaba : ultimate guide
Assuming you're incapable of attending trade shows in Hong Kong and China, the next best option to find a reliable Chinese supplier is by using GlobalSources.com. They have over tens of thousands of suppliers in their database, making your search easy. All you need to do is to type what you are searching for, and everything related to that keyword will be displayed for you. You can go ahead to make your pick.
This platform was founded in 1998, and it has grown to become one of the top third-party B2B ecommerce platforms. It is operated by Focus Technology Company Limited and has been dedicated to offering high-end Chinese supplier information and products to the international community. This company has successfully bridged the gap between buyers and reliable suppliers.
Google has made a name as the world's most popular search engine. Almost everyone uses this platform as their first source of information. This is the best place to find dropshipping companies, although it has its pros and cons. You must note that you need to vet whatever information Google gives you to verify how legit it is.
Attend Trade Shows/Trade Fairs
Trade shows enable you to meet and interact physically with potential suppliers. With this, you can easily find out their company values, products, production capacity, and quality control procedures.
The most popular trade shows are the Canton Fair, Global Sources Trade show, East China Fair, and the International Consumer Electronics Show.
Canton Fair
This is renowned as one of the best ways to find a manufacturer in China. The event is organized in Guangzhou, China, twice every year (it normally holds in May and November).
Canton Fair is among the largest sourcing shows in the world. This show beats everyone in the US, and it has grown so big that the organizers had to divide it into three phases.
The first phase is for electronic suppliers; the second is meant for consumer goods, home décor, and gift suppliers, and the last phase covers office supplies garments, textiles, and shoes.
The Canton Fairground can be compared with the size of 218 football fields. Have you ever tried to find reliable Chinese vendors with the help of an online directory like Alibaba?
We are quite sure you found that to be time-consuming. You will have to assess a lot of companies and evaluate their product quality merely by looking at images.
This gives room for mistakes. Additionally, cultural and language barriers can be a challenge when it comes to communication.
The unique part of this fair is that it connects factory owners and suppliers from across Asia; therefore, you can easily find vendors that have the products you want to sell.
Vendors make it a duty to bring samples of their products for buyers and suppliers to feel it first-hand before making a purchase.
The majority of the suppliers you meet at this fair are experienced in dealing with American and European companies meaning that exporting to your destination won't be a problem.
Another bright side to attending the Canton Fair is that most offer the vendors speak basic English; this means that conversation would not be much of a problem.
Hiring an interpreter is not costly as well, for $15, you can hire one for a day. Attending this fair might seem intimidating, but it costs you nothing to be there. Attendance is free, and the cost of living around the area is quite affordable.
Suggested reading: China Trade Shows: Ultimate Guide 2020
Global Sources Tradeshow
Just like the Canton Fair, this show is always a big one. Factory owners from around the world converge here twice every year. This event holds just before the Canton Fair; this means you can attend both events with just one trip.
Although the Global Sources show is different from the Canton Fair, it still offers a lot of benefits. Firstly, the vendors who attend this show are always unique, whereas the case is not so with the Canton Fair.
Like Alibaba, Global Sources serves as a local search engine for Chinese vendors. They have a large database of producers, which helps you initiate contact with a manufacturer before attending the event.
Additionally, Global Sources has a larger group of suppliers in major categories like fashion accessories and electronics. So, if you wish to get the best fashion and electronic manufacturers, this show is your best bet.
Another key factor is that the show focuses strongly on education. While the show is on, a conference is being held simultaneously to teach individuals the rudiments of running a successful importation business.
This event has fantastic content, and successful ecommerce business owners from around the globe are invited to speak. There is a very low case of language barriers in the Global Sources trade show. The show is hosted in Hong Kong, and everyone speaks English here, unlike China; this makes communication easier.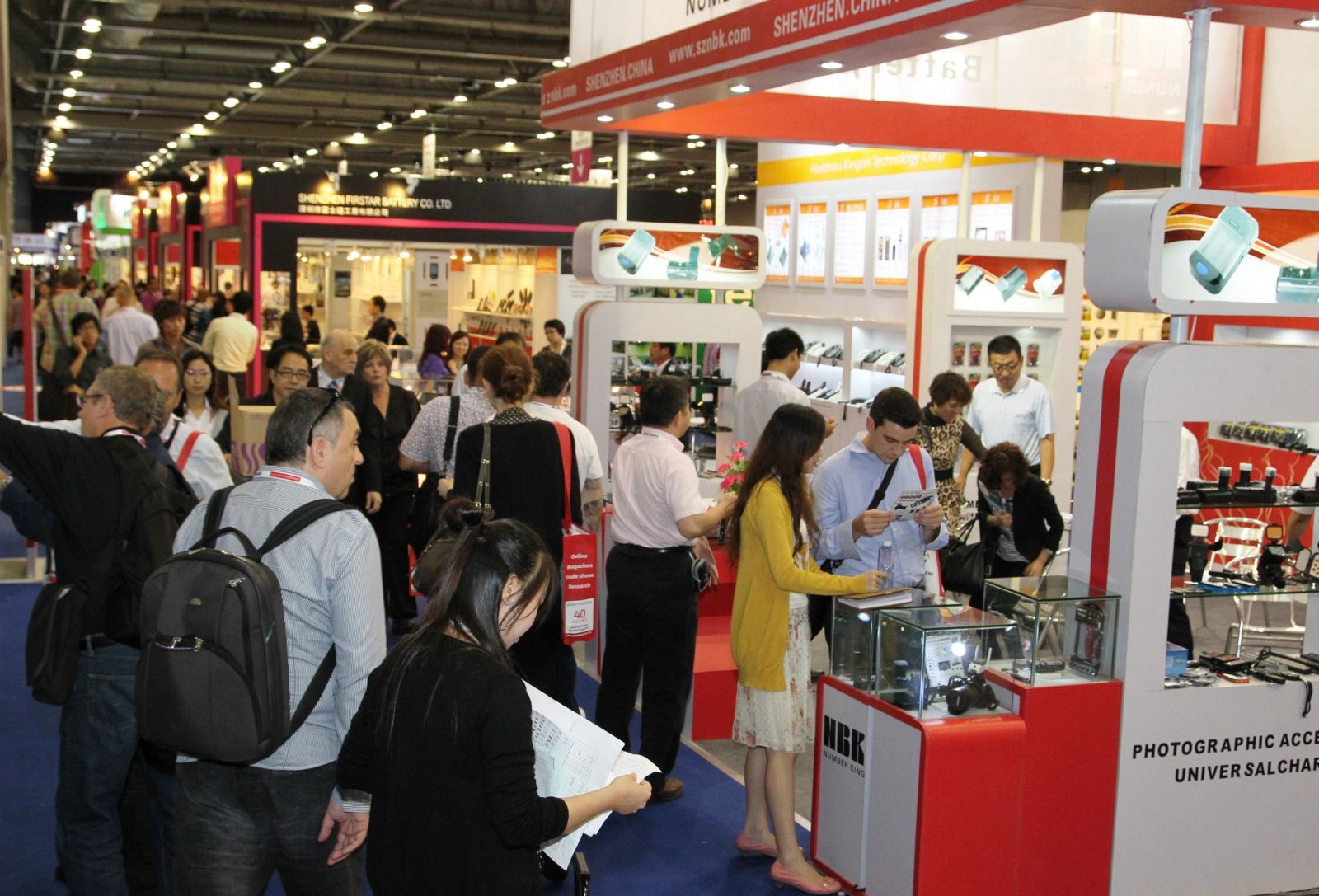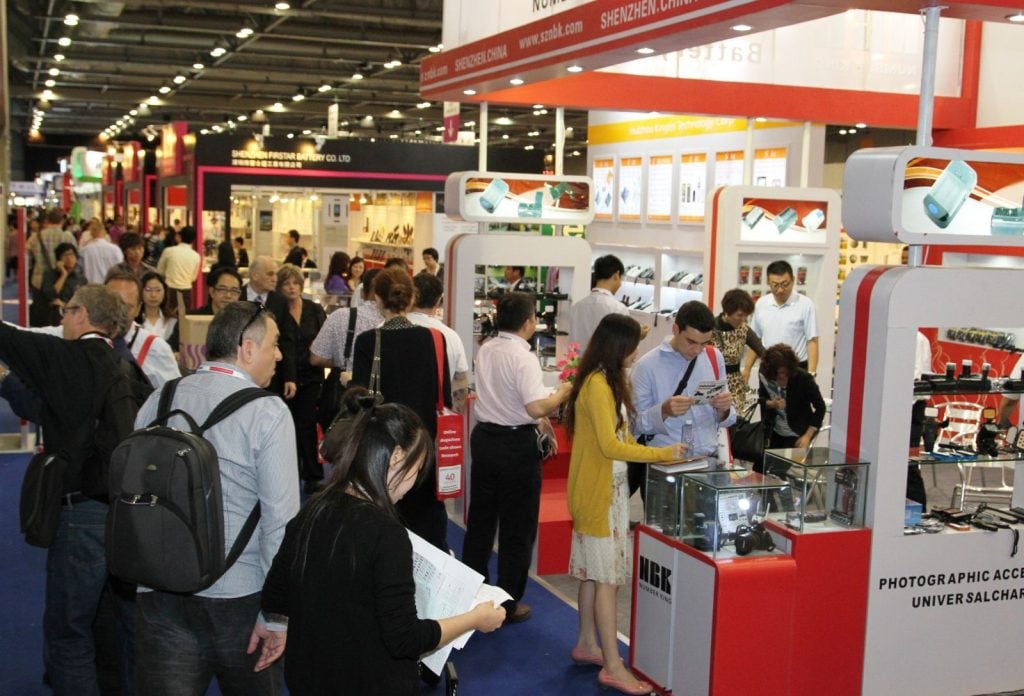 There are a lot of wholesale markets in China. You can get whatever you need at a cheap rate here. Below are some of the major China wholesale markets:
This marketplace is among the best resources to tap into if you wish to buy products from China. Here, you can find a wide array of products at extremely affordable rates.
Unlike the tradeshows held in China and Hong Kong twice every year, the Yiwu wholesale market is open all year round except for Chinese holidays.
Also, the Yiwu marketplace offers you the opportunity to buy goods physically, or they can be shipped in large quantities to your warehouse.
In essence, most of the goods in this marketplace are ready for sale. More so, you can find a lot of suppliers who deal with everyday products like textiles, watches, handbag, and accessories. What's more?
You get them all at a cheap rate. Another important to remember is that the wholesalers in this marketplace are not manufacturers; rather, they are trading companies.
On the downside, you may come across fake products here, so you need to the careful. Generally, none of the products here have a brand, and if you happen to see a famous brand name, it is most likely inauthentic. It is easy to get cheap products, upsell, and cross-sell in this marketplace.
Suggested reading: Yiwu Market Guide 2020 : Buy From Yiwu Wholesale Market
The Guangzhou whole market is diverse, meaning you can get any product categories you wish for. But you will need to do your homework well to avoid making the mistake of buying inferior goods. You can do this by drafting a list of reliable stores before visiting.
Suggested reading: Guangzhou Wholesale Market Guide 2020 For Wholesale
This market is renowned for the vast array of products and suppliers it offers. If you are about to start up an electronic business on the right foot, this wholesale market is your best bet. Most top brands have their manufacturing units within this area because the cost of production is quite low.
Suggested reading: Shenzhen Electronic Market Guide
Hiring a sourcing agent can be a bit tricky. Some clients might be lucky and get the good ones, whereas the unlucky ones fall into the hands of incompetent sourcing agents. You must ensure that the sourcing agent you wish to use is qualified before engaging their services. Here are a few reputable china sourcing agents:
Leelinesourcing (Highly Recommended)
Establish in Hong Kong in 2009; this platform started working with small and medium scale businesses. However, the company has grown over the years and currently specializes in product sourcing.
It offers comprehensive services that cover all the necessary requirements to source from China. This company has a team of professionals whose painstaking efforts have been putting smiles on the face of importers since their existence.
Established by Adam Gilbourne, this company is rated among the best in China. Their range of services includes product sourcing, purchasing, negotiating, shipping and logistics, quality control, and factory audits. They also have an online portal for clients to track the supply process.
Importdojo
Importdojo was set up by Manuel Becvar and currently over 2500 suppliers within its network. This network cuts across almost every industry, and this makes your sourcing process hassle-free. They offer various price packages, and you can pick depending on your budget and what you wish to achieve.
How To Verify China Suppliers
When you decide to start doing business with Chinese suppliers, you will need to do some verifications before making a choice.
This process involves a lot of hard work, and it's trickier if you haven't done it before. There are various processes by which you can verify the authenticity of the supplier before carrying out any transactions. Read below.
Google And Background Check The Company
Google has made the process of Internet search very easy. All you need is to input the related keywords or key phrases, and everything surrounding that topic will be displayed in the search result.
Don't you think this will be a great tool to verify if your supplier is legit? For instance, if you search for "apparel dropshipper," Google will display a lot of stores that have apparel in stock.
Let's say you click on Alibaba.com; a lot of apparels will be shown to you.
You can scroll down in order to view the names of the store owner as well as reviews from previous customers. Also, you can check Google Maps to find out the exact location of the store in China.
If there are an address and positive feedbacks, that's a green light; you can purchase from that store. However, if the reverse is the case, then you should shy away from doing business with that supplier.
Every legit supplier is searchable on Google, and its rating must be excellent.
These factors are non-negotiable when you are dealing with suppliers that you haven't met in person. Some websites also show the tax ID of the supplier; this goes a long way to verify the legitimacy of the Chinese supplier.
Perform An Onsite Check
Before venturing into this, you must note that it is not an easy tax. Things you need to check for are their business license, factory or company location, ownership status, photos of business operations, contact information, and certifications from contractors, partners, and subsidiaries.
These proofs might be difficult to access, especially if the supplier is a fraud. However, if you are able to lay your hands on 80% of the documents, the supplier is most likely reliable.
Order Product Samples
By carrying out this task, you get to witness the delivery time first-hand and compare it with what is quoted on the supplier's website, have a feel of the packaging quality, and know the quality of the product the supplier delivers.
As an importer, you will agree with us that product quality is paramount. If you wish to carry out an excellent evaluation before you buy products from China, order at least 3 to 4 different samples as it gives you different perspectives to view from.
Ask For Previous Customer Feedback Before Committing
All the reliable wholesale suppliers in China would not consider it a problem to share testimonials from previous customers.
In most cases, they display the feedbacks on their website for everyone to see, so you don't need to look for them.
However, some fraudulent platforms might upload fake testimonials to attract clients as well. If by any chance, the supplier fails to provide any testimonials or feedback from previous clients, you need to desist from going through with the transaction. You can look elsewhere.
How To Negotiate With Chinese Suppliers
Have you been trying to devise a means of negotiating and getting a favorable price from your supplier?
If you are too rigid during the negotiation process, there is a tendency that you will get inferior products or worse; the supplier won't take your calls.
Recording success in every negotiation is about finding the right balance.
With this, you get the best price as well as high-quality products. At the same time, the supplier makes enough profit to keep his business afloat, pay stakeholders, and employees.
If you take the right steps during the negotiation process, the supplier will be happy, and he will surely want to do more business with you. Continue reading to find out the necessary steps to an excellent negotiation process.
Set Your Target Price
Prior to engaging in any price negotiation, you must set out your target price. In a scenario whereby you do not have one, you can contact various suppliers to ask for quotations; this will help you know the average standard price.
Most times, the supplier will request your target and specification when you are asking for a lower price. In some cases, they inquire before sending the first quotation. This helps him know what you are aiming for; however, you must be realistic while setting the price target.
Price Negotiation Is Expected In China
The truth is that most Chinese suppliers do not imagine you would accept the initial price offer. This means that they expect you to negotiate, and when you don't, they are surprised.
Although there is a benchmark to how low you can push the price, there is nothing wrong with sending them your price target and persuading them to accept your offer.
Some of them may accept your offer while others would shy away from the deal. In a scenario whereby a supplier sends a quotation that exceeds your target price, you can make inquiries to know the cause and also share price offerings obtained from other suppliers.
You stand a better chance of getting a price reduction if you ask for it immediately after the first quotation is sent to you.
Accept That The Supplier Must Also Make A Decent Profit
Only a few importers know the abysmal profit margin that the majority of Chinese suppliers have to deal with. It is not that simple to offer a 10% to 20% discount unless the initial price is outrageous.
We believe that a 3% to 5% reduction from the supplier is excellent. That way, you enjoy a good discount while the supplier makes some decent profit on his end.
Unfortunately, most importers are hell-bent on price haggling, thereby pushing the supplier to record a loss.
If you are in luck, the supplier will turn down the deal and suggest a different company for you.
However, if you run out of luck, they will accept your offer to lower the price to suit your unrealistic target and decrease the quality of the product they will supply. We are sure you do not want that form of an unpleasant surprise.
Some products can comprise various materials, components, and quality standards. For instance, the production cost of a zinc alloy watch can be less than $5, but a similar design made with a 316L steel can be priced at about $20.
In this case, you may have cheated yourself out of a good deal, meaning you are paying a high price for a low-quality product. There may be cases of malfunctioning units. Also, the supplier will pay less attention to you as they would want to focus on more profitable clients.
Most importers have the mindset that a deal is a deal; therefore, it is up to the supplier to produce high-end products within a short period regardless of the low pricing.
It does not always work this way because every supplier would want to cover his production costs and bank some profits. If he doesn't get that while dealing with you, there is a high tendency that he will undercut you.
You may have a feeling that since you will be having a long-term business relationship with the supplier, then he should give you a preferential treatment since your product is special.
You must note that things work differently in Asia. These companies need funds to stay afloat as well as pay salaries and dividends. If a customer pays a higher price, he stands a better chance of getting high-quality products with zero defects, and he will also be treated better.
This is not to say that haggling or trying to get a good deal is bad; however, you must not push too hard. Is the expense of having to sell low-quality products to your customers lower than paying a bit more for high-quality manufacturing?
While cutting costs, you should weigh its effects on your business. You can look for somewhere else to cut expenses, but your product quality must be standard.
Be Clear About Your Quality Requirements Before You Start Negotiating
As mentioned earlier, a product can be made using different components and materials. This breeds the need to have a fixed product specification; otherwise, you won't know if the pricing is good or bad.
You need to understand product specifications and customization options in order to negotiate successfully.
Price Negotiations Must Be Done At The Right Time
Timing is an essential factor in every human activity. The same applies to this business; if you do any negotiations at the wrong time, your business will falter.
For instance, trying to negotiate after your products have been manufactured is a typical example of bad timing. Ensure you negotiate the price before any commitments are made.
Be Ready To Walk Away At Any Time
It is time to view the price negotiation from a different perspective. Let's assume the supplier, for some reason, makes any increment when you are about to make your purchase.
Under this circumstance, if the deal is no longer favorable for you, walking away is the best option. We understand it is difficult to start afresh after getting to this stage. But it is best to save your capital than to walk into an unfavorable business relationship.
Stay Up To Date On Raw Material Costs
You shouldn't be ignorant about the processes, commodities, and raw materials used to produce your goods.
While speaking with the supplier, mention some raw materials prices, and you will make an impression of being knowledgeable. Some suppliers might choose to play on your ignorance, so this factor is highly important.
Email Template For Chinese Supplier
Trying to communicate with someone when there is a language barriers can be tricky. Unfortunately, most Chinese suppliers are not fluent in English.
The easiest way to scale this to write your emails in plain English; that way, your supplier can easily hire an interpreter to help. With constant communication with your supplier, his English-speaking skills are bound to improve.
Top 10 China Wholesale Suppliers
We will be picking 10 out of the countless China wholesale websites and introduce them to you. These platforms are reliable and trustworthy; therefore, your safety is guaranteed. Read below to discover our top 10 picks.
Since its establishment in 1999, Alibaba.com has offered a variety of wholesale products to clients. It is reputed to be among the best wholesale suppliers in China. The platform has about 40 major product categories, and the products are sourced from numerous manufacturers.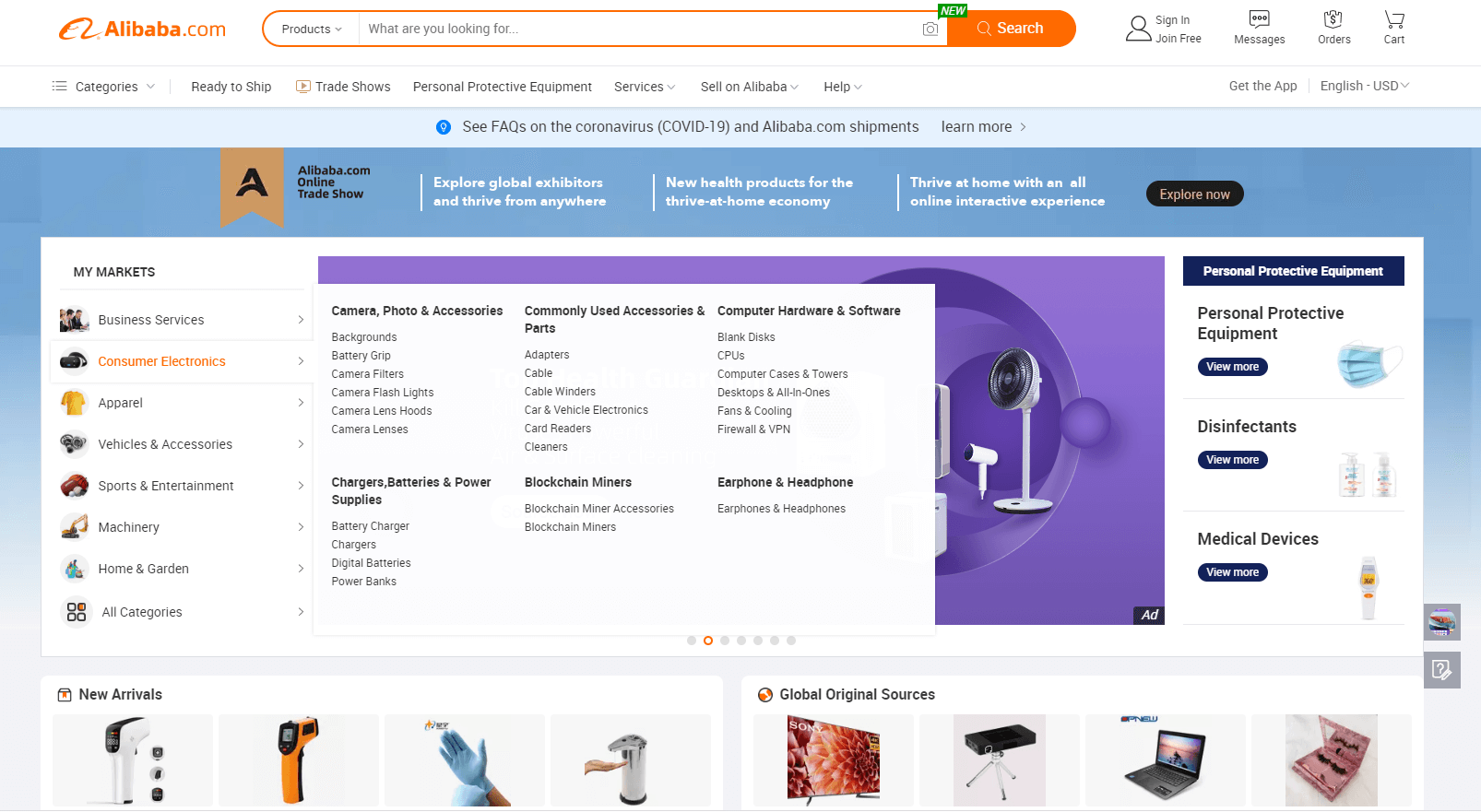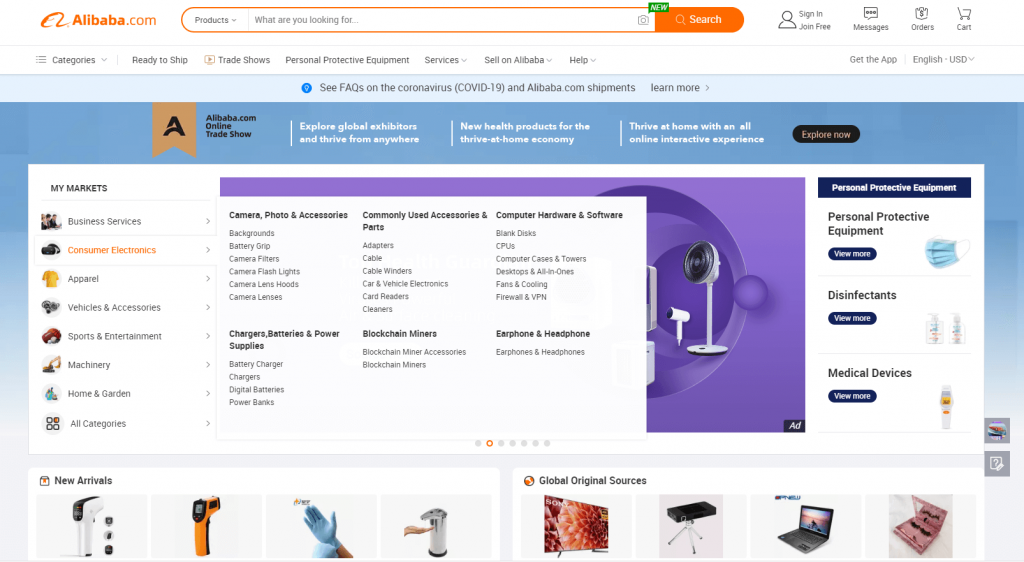 DHgate offers a platform for different sellers to list their products. As a result, people have access to small and medium scale manufacturers and can buy from them. This website was launched in 2004, and it offers numerous options such as electronics, cosmetics, toys, apparel, jewelry, and accessories.
Global Sources
Global Sources claims to be the one-stop platform that caters to a client's sourcing needs. It is not just an online marketplace; this website also facilitates trade. The platform connects buyers with wholesale sellers. Other value-added services from this platform include sourcing advice and consultancy, product sampling, etc.
Made-in-China
Established in the year 1998, this website has grown to become one of the top wholesales dropshipping companies in China. They also promote high-quality made in China products, and they have built a network that connects product suppliers. The platform has over 27 product categories and 3,600 subcategories.
Suggested reading: China Sourcing Alternatives :Made in China VS Alibaba
This website assures both buyers and sellers of risk-free transactions. They offer fast deliveries coupled with an effective return policy. If you are looking for a cheap place to purchase high-quality made in China products, this platform is your best bet.
1688
Alibaba Group owns this China whole supplier directory. It is designed like Alibaba.com, but it is meant to cater mainly to Chinese businesses. The language of the website is Chinese; however, you can use Google Translate to read the contents on the website.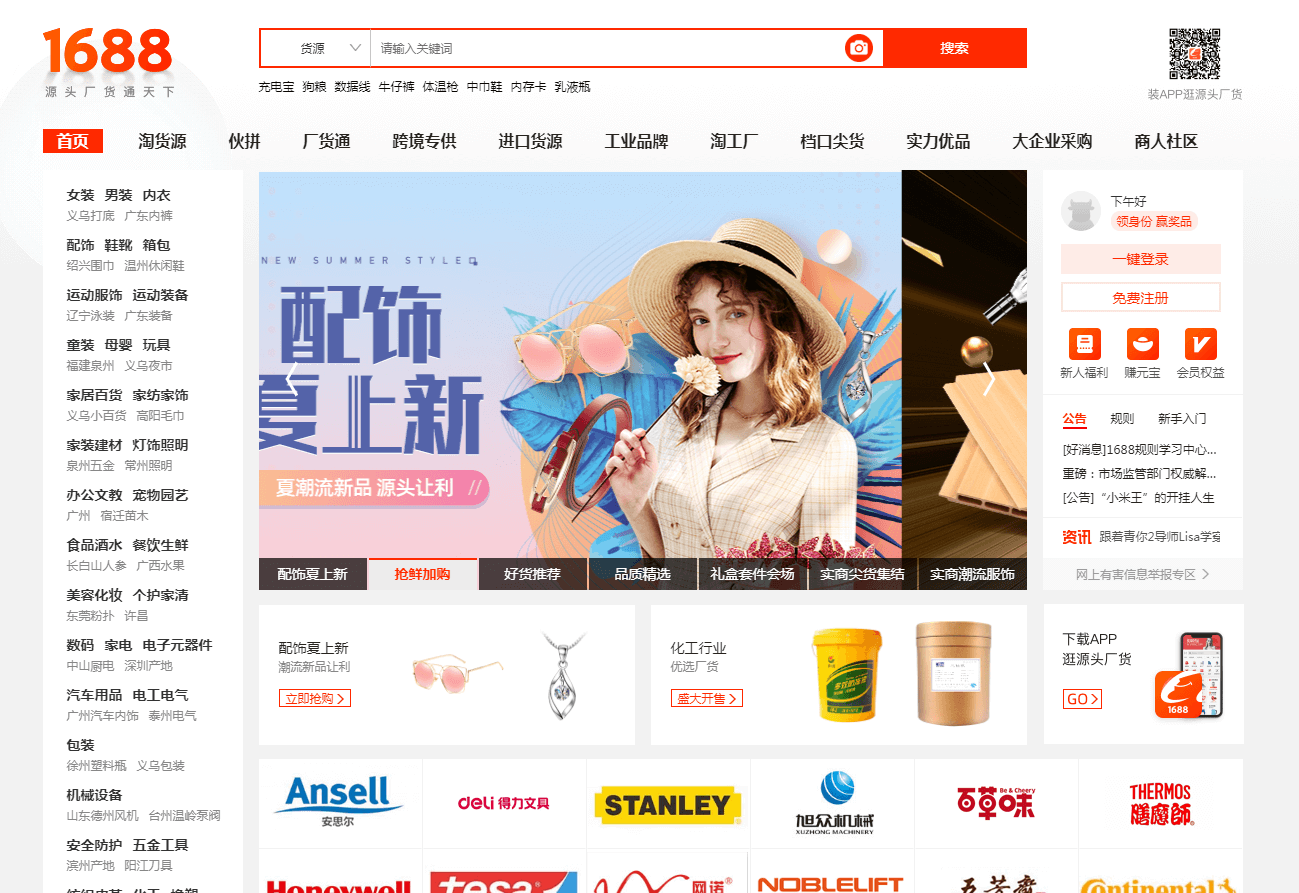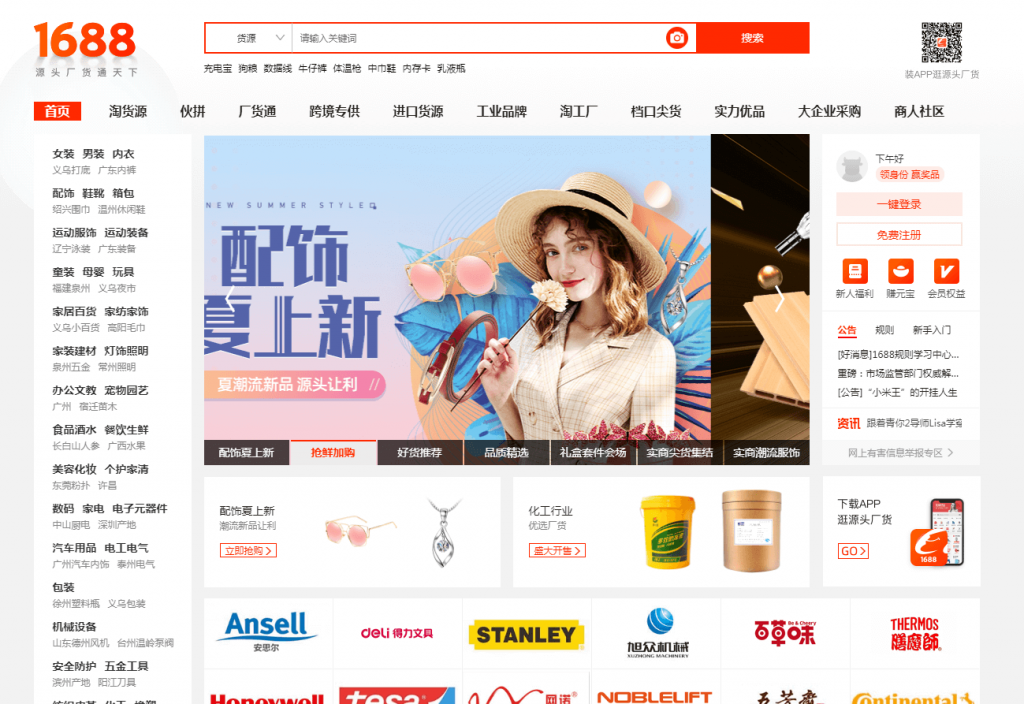 HKTDC
Its full meaning is the Hong Kong Trade Development Council, and it has a network of over 130,000 Chinese suppliers. This platform was set up in 1966, and its headquarters is in Hong Kong. It is not just an online marketplace; rather, it is an organization focused on helping Hong Kong traders to achieve economic growth.
Founded in 2006, ECVV is one of the world's largest B2B platforms. In order to provide security procurement services for buyers, ECVV has developed an M2B2C model, which includes the provisions of premium suppliers, complete product information, and assurance services for buyers.
EC Plaza
Formed as a B2B business website in 1996, EC Plaza has grown to become one of the leading online platforms that connect buyers with suppliers. It hosts of 1million members and also offers trade consulting services to small and medium scale enterprises.
Tradekey was launched in 2006 and has presently spread across various countries.
It is majorly an electronics marketplace; they have importer, exporters, and distributors in more than 240 countries. Operating on this platform is cost-effective, and the services are unique.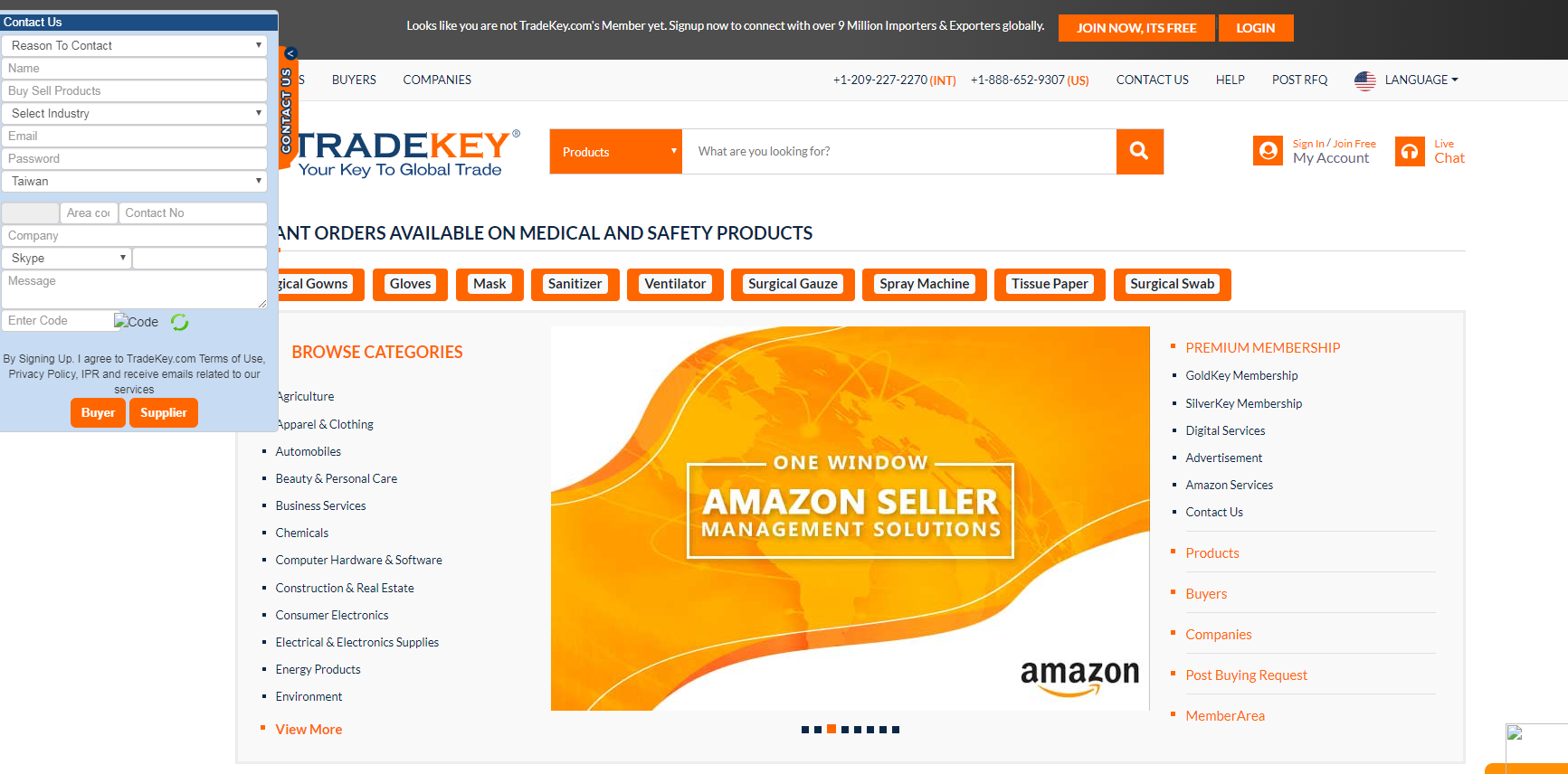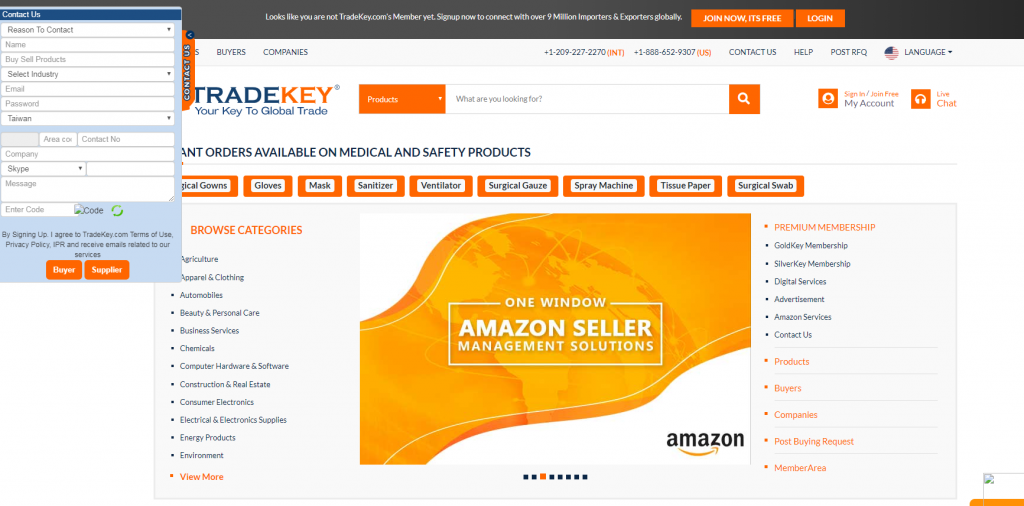 How Leelinesourcing Help You Find Reliable China Suppliers
The honest truth is the finding a reliable Chinese supplier isn't an easy task.
However, Leeline Sourcing can make the job easy for you.
We have a team of experts who specialize in finding the best Chinese suppliers, thereby making your importation hassle-free.
Final Thoughts on Chinese Suppliers
Finding reliable Chinese suppliers is not an easy job, but it right tools help to relieve the burden.
You must put in enough effort into finding a good supplier because the benefits are bountiful.
We trust that our guide has taught you all you need to know about getting a reliable Chinese supplier.
With this, we have set you on the path of being successful as an importer.