Designing a SUBSCRIPTION BOX has endless challenges.
Prepare the right design.
Find the designers.
Define what you need.
On the other hand, it is a GAME CHANGER.
You get DISTINCT market recognition.
More referrals and customers move to your business.
More profit margins are there.
Our LEELINE SOURCING EXPERTS have facilitated the sellers to design packages. You have a CHANCE to stand out and make more sales with subscription boxes.
Want to know all?
You are the right guide. This article showers the TYPE of packaging and subscription boxes.
Let's have a discussion!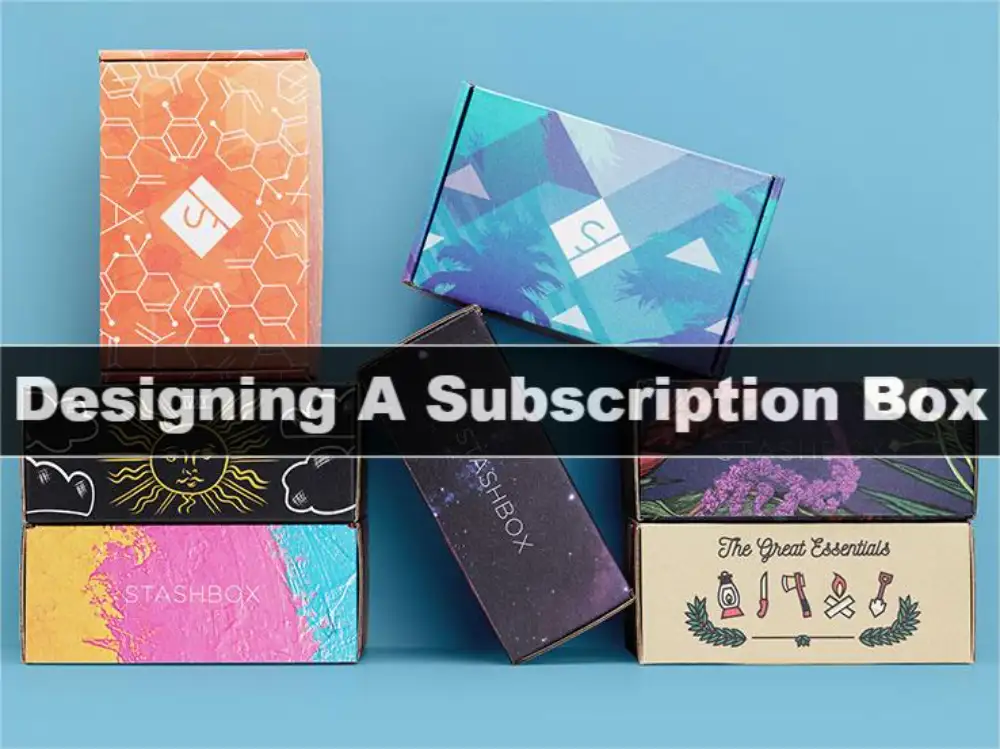 What is a Subscription Box and Subscription Service?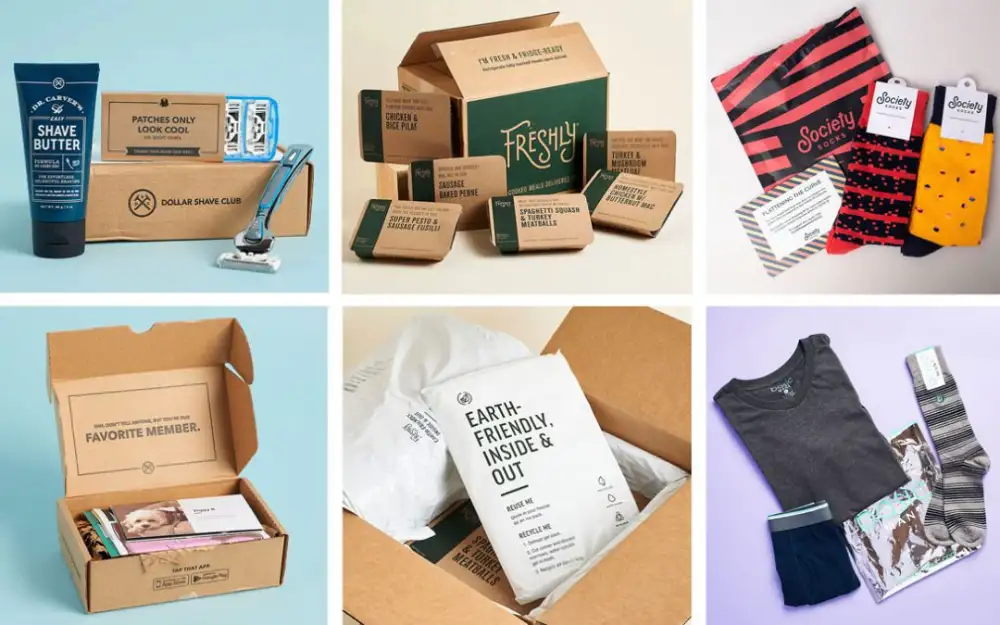 A subscription box is a PACKAGE shipped regularly to the customers. A subscription service is a service that sellers allow customers to subscribe to.
Subscription services are VERY POPULAR among regular customers. The seller has to prepare custom subscription boxes. Use the shipping services for order fulfillment.
The great thing about the subscription service is its popularity.
According to EXPERT MARKET RESEARCH, the subscription box made 26.92 BILLION USD in 2022. Just take a LOOK at the stats. Subscription BOX services have INCREASED more than 1000% over the years from 2014.
It shows how subscription boxes are dominating the market.
If you are thinking about PROVIDING such services, it is a JACKASS idea! Go on. And shock the market.
Why are subscription boxes popular?
Subscription boxes are VERY MUCH important among customers.
The reason?
They win customer's confidence
If you have custom subscription box packaging, it leaves a MARK in the customer's mind.
Next time when your package comes to the customers, they will remember the box. Their confidence will boost custom packaging.
Improve the Experience of unboxing
Unboxing is like a MELODRAMA. Customers want the best experience. And you can provide it with custom subscription box packaging.
Every time, customers receive a PACKAGE. Open it. And love to open upcoming boxes.
Subscription boxes are like Secret Gifts. It is like NO ONE KNOWS.
To understand this more and to create your own exciting packaging, refer to the guide to creating a subscription box business. This guide will give insightful tips on enhancing each aspect of your product.
Your custom subscription box packaging can create NEXT-LEVEL of excitement. Other design elements of a PACKAGE are going to impress your customers.
Why is a subscription box important for business?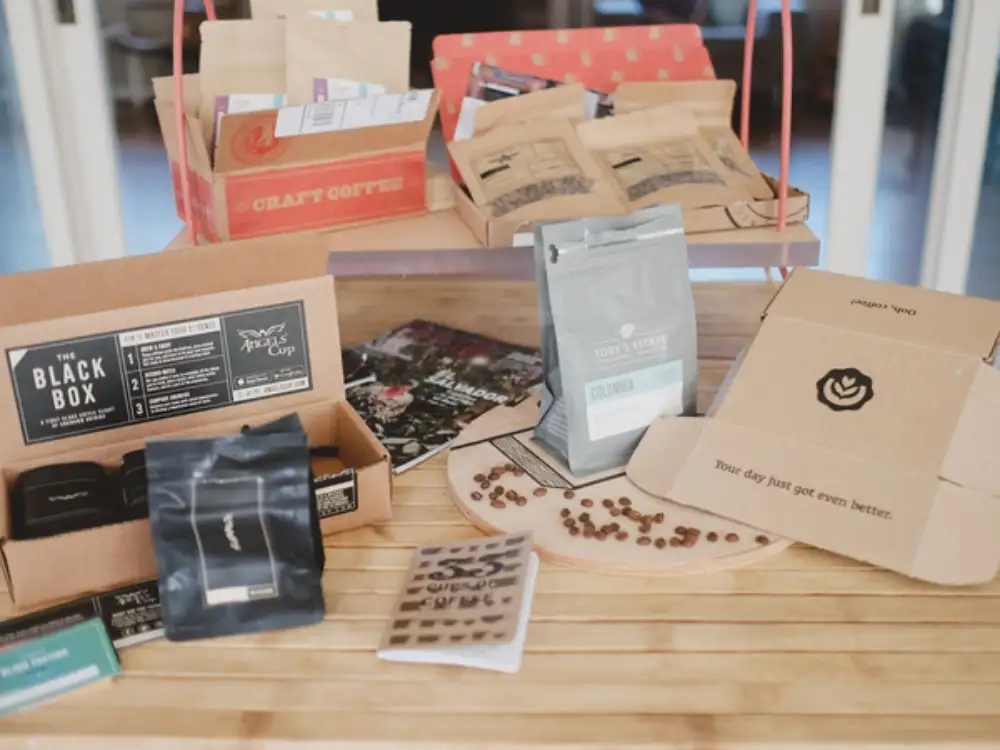 A custom subscription box is a CHANCE to impress your customers. Ah! You want it? I know you want it.
Here is more you get from a CUSTOM SUBSCRIPTION box.
A seller uses custom boxes with UNIQUE DESIGNS. Another seller uses the already present design.
Which one do you think WILL STAND OUT?
MAKE A UNIQUE IDENTITY.
Custom boxes will surely make your brand unique. This strategy has INCREASED 20% of my regular customers.
Improve the entire experience of your subscribers.
I have always been intrigued by CUSTOM PACKAGING. It is awe-inspiring if you try something like that.
With custom packaging, your CUSTOMERS will get a new experience. They will return to buy again. With more customers, your business will sustain for an extended period.
Moreover, the unboxing experience will further GLORIFY your business. It is that simple.
Subscription boxes start forming a positive association with your brand.
Do you want TO KICKSTART a new brand? Our experts recommend:
Create a CUSTOM packaging.
Design your packages with the help of a GRAPHIC DESIGNER.
Always be ready to create an EYE-CATCHING DESIGN.
You can attach a business logo to your packages and create a new identity.
I have tried the NEW PACKAGING design and received reviews from customers. 9 out of 10 customers love my DESIGN.
Built-in marketing opportunities.
With a custom design, here is what I do;
Attach my brand identity and logo.
Sometimes print labels show unique STYLE.
Customize the box design to improve the exposure.
All these factors LEVEL UP the promotion scale and give a FREE PROMOTION.
Isn't it great for my business?
Types of Subscription Box Packaging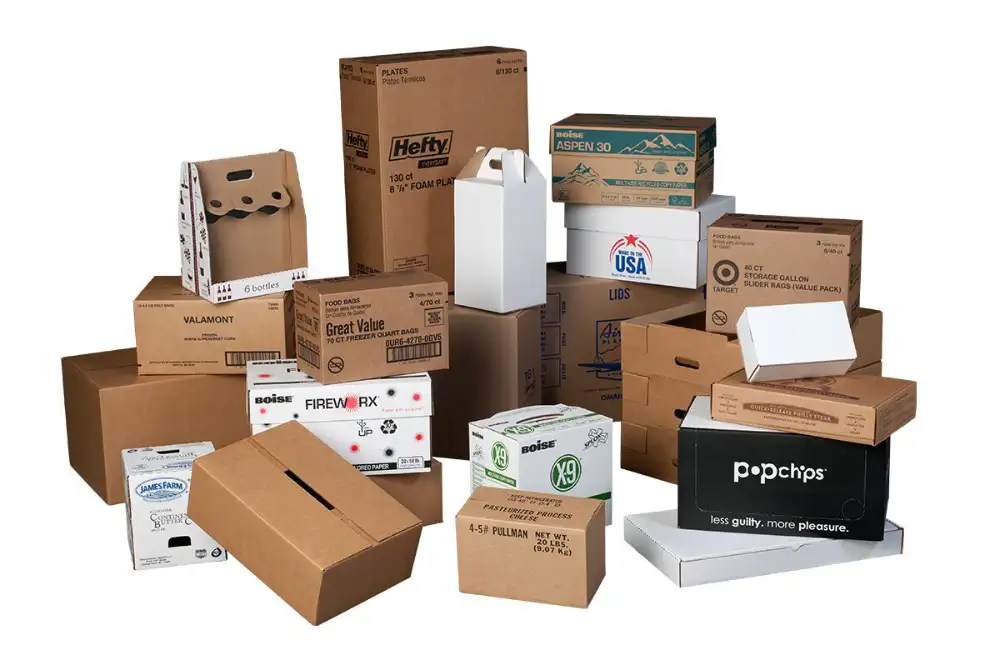 A customs subscription box packaging COMPRISES MULTIPLE types. You have to check the types.
Padded mailer boxes
Padded mailer subscription boxes are one of the most popular types. They offer GOOD PROTECTION but have limited features of customization.
When you print the BUSINESS LOGO on such subscription boxes, it looks as great as you can expect.
It is suitable when:
You want a simple and effective package for your PRODUCTS.
You need limited customization of your boxes for the BRANDING.
Your products are lightweight.
You want to keep the shipping costs down with the smaller boxes.
Padded mailer subscription boxes are the BEST OPTION for products like:
Jewelry products
Gift items
DVDs
CDs
Rigid Mailer
What do you mean by RIGID? It is a more rigid packaging, right?
You are 100% TRUE. It is the mailer box that fits the LETTER BOX. But the remarkable fact is the durability of the subscription boxes. They offer great strength and safety to the products.
Why?
Because rigid boxes have a LAYER of paperboard. It offers ULTIMATE BEAUTY and ensures complete safety.
You should choose rigid boxes when:
You have a HELL-like ACCESS to the customization of the subscription box packaging.
Durability is very high, making it easier to ship products safely.
When you are shipping heavy-weight products but at a FLAT shipping rate.
Mailer Boxes
A mailer box is a BETTER FORM. They are larger boxes than the rigid or padded ones but add a layer of additional protection.
You should choose a mailer subscription box when:
You want to customize your subscription box with more features.
It works with digital printing. Suppose you want the digital printers to print your FLOWERS OR BRAND IDENTITY. Mailer boxes are a great choice.
You have LARGER PRODUCTS and want to ship in safe packaging.
For better branding, you should prefer a mailer box. Beauty products or relevant items can be shipped in the MAILER BOXES.
Custom Boxes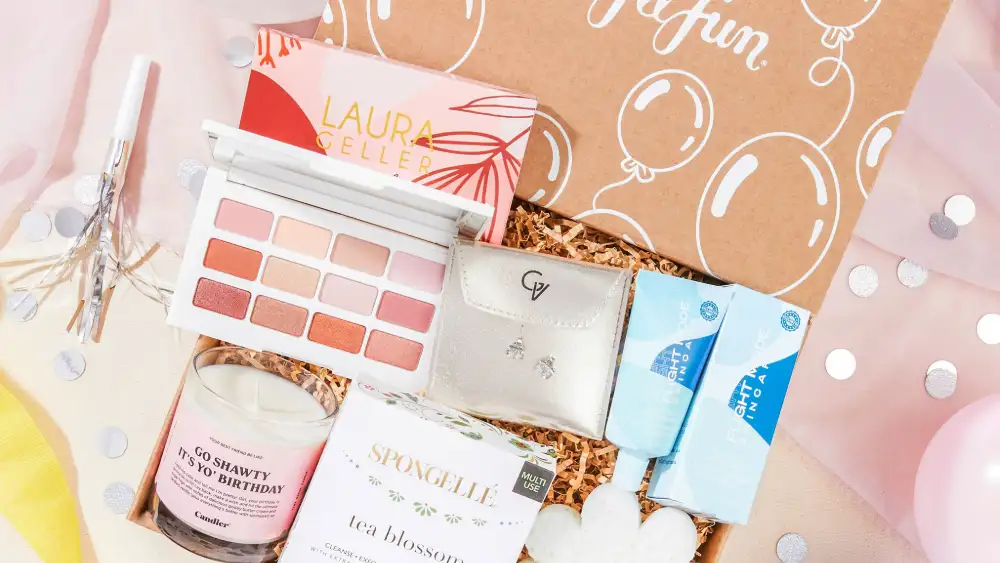 Subscription box PACKAGING DESIGN IS very much INFLUENTIAL to INCREASE BRAND LOYALTY.
Your brand will have a UNIQUE Subscription box packaging design. Customers will remember it when purchasing next time.
But when should you use a custom subscription box packaging design?
Here are specific reasons!
They offer a REMARKABLE extent to customize subscription box packaging design.
If you want your brand to stand out from your competitors.
You want to increase the unboxing experience of your customers.
Look. Unboxing experience has always MADE ME HAPPY. Therefore, I prefer packaging that does allow a great experience.
Shipping Boxes
Shipping boxes? It is a HEAVEN for the customers if you offer the ultimate security. Imagine for a moment. What if a product does not provide ENOUGH PROTECTION to your jewelry products?
I am sure you won't choose such a supplier. It happens here. Subscription boxes have a CORRUGATED CARDBOARD to add an extra layer of protection.
When should you choose the SHIPPING BOXES?
If you want to ship any product, it is the BEST-FITTING type.
You can use it for perfecting products when shipping to distant locations.
You want to win customer loyalty with a subscription box design.
Folding carton
The folding carton itself is not one of the PACKAGING OPTIONS discussed above.
Instead, these are the packages kept under a LARGE subscription. For example, if you have a customer who orders 5-10 products every week.
In that case, you can add the FOLDING CARTONS INSIDE your custom subscription boxes.
5-10 folding cartons are an excellent addition to custom subscription boxes.
You should choose it when:
You receive bulk orders regularly from CUSTOMERS.
You want to keep the low cost for the shipping process.
Sometimes, you want to add extra protection to a curated box.
A Folding carton is one of the BEST choices for shipping products.
What to Consider for Designing A Subscription Box?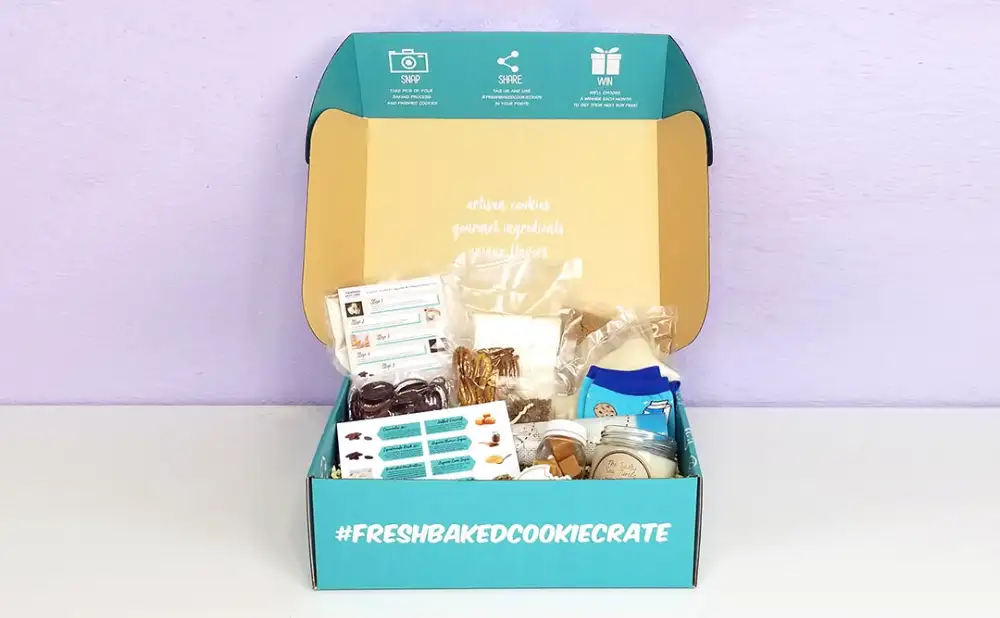 The subscription box design is not only the ONLY THING you should consider.
Instead, there are MANY OTHER FACTORS. These are:
The packaging seems to be an EXCITING THING. But don't be too showy. The more styles you try, the HIGHER PRICES will be there.
And I am sure you want an ECONOMIC OPTION. You are not the FIRST ONE willing to do that. Tons of GENIUS BUSINESS OWNERS keep an eye on the budget.
If you try the BRANDED PACKAGING, it may be good at the beginning. As the order volume increases, the cost steps up. And you can REVISIT your cost. Reduce the use of branded packaging. And offer a BETTER SOLUTION that is 100% safe and FASCINATING.
A longer turnaround time might DELAY all your plans. Fast and EFFECTIVE custom packaging is going to be what you expect.
And how does it work?
There are many pros!
You can TOP-UP your orders faster.
Daily or weekly Customers REMAIN OUT OF the BOX with accurate timings.
For a new business, it gives a UNIQUE identity and shows punctuality.
Still, you don't think CUSTOMERS will get their breath away.
Therefore, I recommend keeping your custom BOX ready. Ensure you have EASY ACCESS to the raw material.
One day you get REGULAR CLIENTS. On another day, products will be at their doorstep.
It is time to RECONSIDER your box size. A mailer box has a DIFFERENT size than a shipping box or custom box.
There are some MAIN FACTORS to focus on when choosing the RIGHT BOX SIZE.
Length
Width
Depth
Weight
Durability
Cubic pricing
The wrong CALCULATION of a single factor will blow out of water. A typical SHIPPING BOX has a size of 8″ x 8″ x 4″, 10″ x 6″ x 4″, and 9″ x 6″ x 3″.
When choosing a MINIMALIST design, consider the perfect sizing and shape. Every single box type has DIFFERENT REQUIREMENTS.
Whether packing FOOD OR BEAUTY products, you need the subscription box packaging.
But the question is, who will provide the SUBSCRIPTION BOX PACKAGING?
It is your supplier. Or sometimes, other packaging suppliers nurture that.
For example, suppose I get a regular customer who wants one PRODUCT every Thursday. I will find a packaging supplier who:
Offers affordable costs
Enable DIGITAL PRINTING.
Has no MOQ
Prints custom stickers to GLASS BOTTLES.
Has a FASTER packaging time.
All these factors are 200% CRUCIAL. However, you can skip any of these based on your requirements. But ensure one more important fact. It is the pricing of your subscription box packaging.
It should be SUPER AFFORDABLE.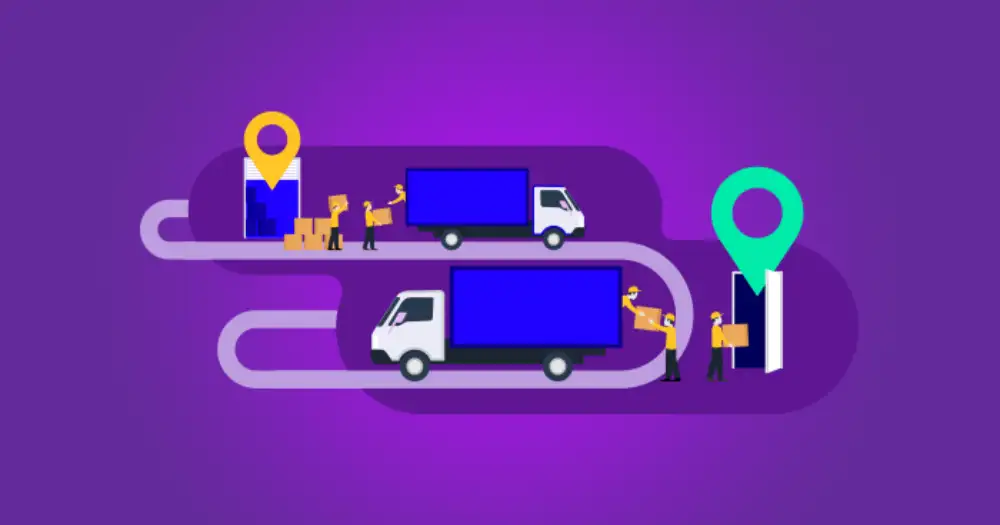 There are many shipping methods. Which one do you choose? Since you are CONSTANTLY shipping, a steady shipping method is GOOD.
But no compromise on the SHIPPING COSTS. You are not shipping one or two items. Your relationship may last with the customer for a YEAR or two. 52-104 items for a YEAR or TWO is no small amount.
It is better to get VOLUME discounts for your order fulfillment. A shipping box needs a COMMON METHOD for shipping.
Why?
Because of regular and CONSTANT shipping. Affordable shipping costs will PLAY out for your profits.
Let me ask one question before I move to the next factor.
What is your GOAL for custom box design?
I guess every BUSINESS wants to get FREE MARKETING. And it happens only if you keep the eye-catching colors and BRAND identity.
A unique BRAND identity with ideal colors will impress your customers. Human PSYCHOLOGY defines colors also. For example, GREEN COLOR shows eco-friendly packaging Or natural things.
That means bright colors are going to PLAY a double role.
Attract a customer
Convey the message.
Therefore, consider the specific patterns that HIGHLIGHT your brand.
It is not a VERY TOUGH JOB, though.
Tips
I have been through the design PROCESS of a subscription box. And there are a bunch of tips I would like you to know. These are:
Choose a memorable design
In a subscription box design;
THE FIRST IMPRESSION IS THE LAST!
You have got 5 seconds to catch the ATTENTION. Just do it with a unique design that imprints in customer memory.
Don't invest a HIGH AMOUNT in packaging.
Clients don't buy expensive products. Just think from this perspective.
Therefore, BE EFFICIENT and choose a design that balances price and design. It is better to focus on PRODUCT quality.
Don't miss a Marketing Opportunity.
Custom box design TURNS THE TABLE. Just utilize it for your business.
You'll get more customers. And the opportunity to drive more sales. Higher revenue in the POCKET creates an excellent impression.
Steps of Designing A Subscription Box
Do you want to put your DREAMS into reality? Believe me; it is the RIGHT TIME. Fasten your SEATBELT. Let's know the steps to design a custom box.
Step 1: Consider Packaging and Box Size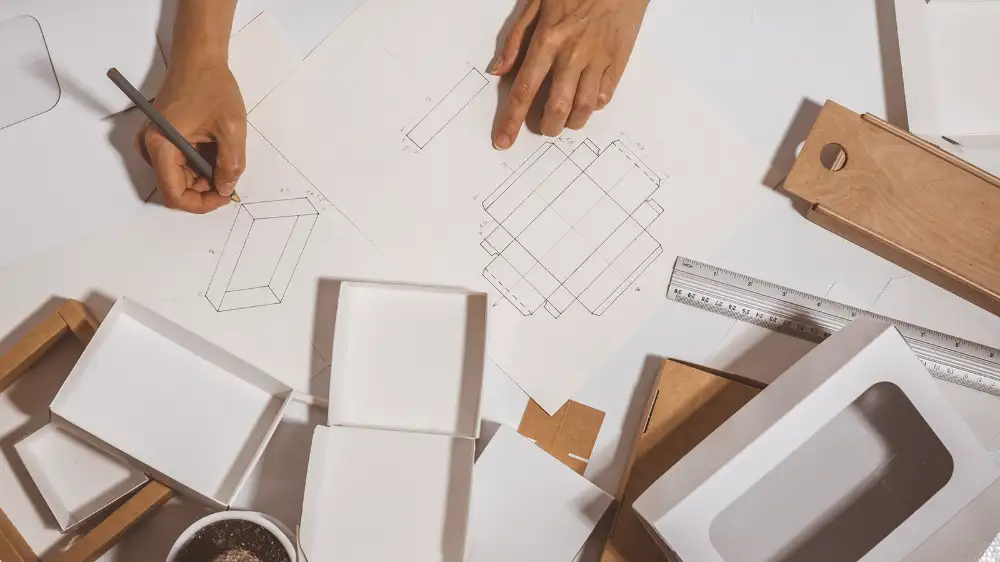 As I already mentioned, there are six types of PRODUCT PACKAGING. Before choosing any BOX, know:
What type is the most suitable?
How much does it cost for a specific box?
Not only the types are IMPORTANT, but also the box size.
Look. Choosing a LARGER-SIZED box is no benefit if you can't fill it. Instead, it will cost $10 instead of $5. Isn't it a TOTAL LOSS?
To get the BEST SIZE BOX, list down your requirements. Know how many packages you want to ship in a single box. And then, find the ACCURATE SIZE BOX that fits your requirements.
Step 2: Know Basics of subscription boxes
Own subscription box has MULTIPLE COMPONENTS. Take a look at them.
Inner packaging must be sustainable. For protecting products, you should use extra LAYERS of materials for secure payments.
If you pack five packages in a SINGLE BOX, ensure:
Your box has a LARGE SIZE.
Products inside your BOX are fit.
You have the RIGHT inner packaging.
Just think like a CUSTOMER of Louis Vuitton. What do you expect?
A brand offering GREAT PACKAGING, right? Why not treat your customers with that?
Engagement is the key. Check on the visuals and try different color patterns to engage your viewers.
Step 3: Determine what printing type you choose.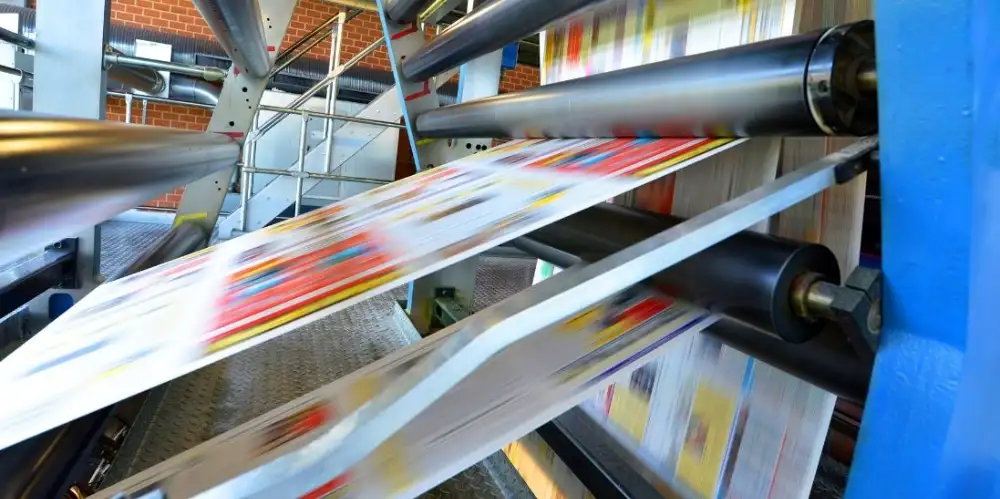 A box might have the IMAGES or SKETCHES printed on them. But the question is, which type of printing is the BEST?
There are some types.
Digital Printing
Flexography
Offset Printing
Rotogravure
Large Format
3D Printing
Screen Printing
Digital PRINTING is a prevalent METHOD for printing letterboxes. Usually, in the PACKAGING and labels, flexography comes on the top.
It is a FAST METHOD that allows quick and accurate Printing on a BOX.
Whatever type you choose, focus:
What is the BEST METHOD?
What offers you a lower price but DURABLE printing?
All these options iron out printing complexity.
Step 4: Find a manufacturer
Have you prepared the design? Printed it? If you have done the A TO Z job, let's get more natural this time.
Use manufacturer directories such as ALIBABA or Dhgate. Explore all the manufacturers who offer PRINT-ON-DEMAND inventory. Custom packaging will then move to the REALITY.
To choose the best supplier, I check:
Transaction History to know the status of the manufacturer.
Customer review about the box.
Once you have the RIGHT manufacturer, prepare vector graphics and send them.
Step 5: Receive samples and check quality
Before you negotiate or settle on a DEAL, RECEIVE samples. Check how the manufacturer has done all the previous projects. Was the packaging accurate?
In e-commerce, you aim to impress your customers. And getting the samples facilitates this goal.
Only then can you CREATE A confidence level on special occasions. Check every fun part of the SAMPLE packages.
If samples exceed your EXPECTATION, approve them. And then get ready for your order.
Step 6: Negotiate price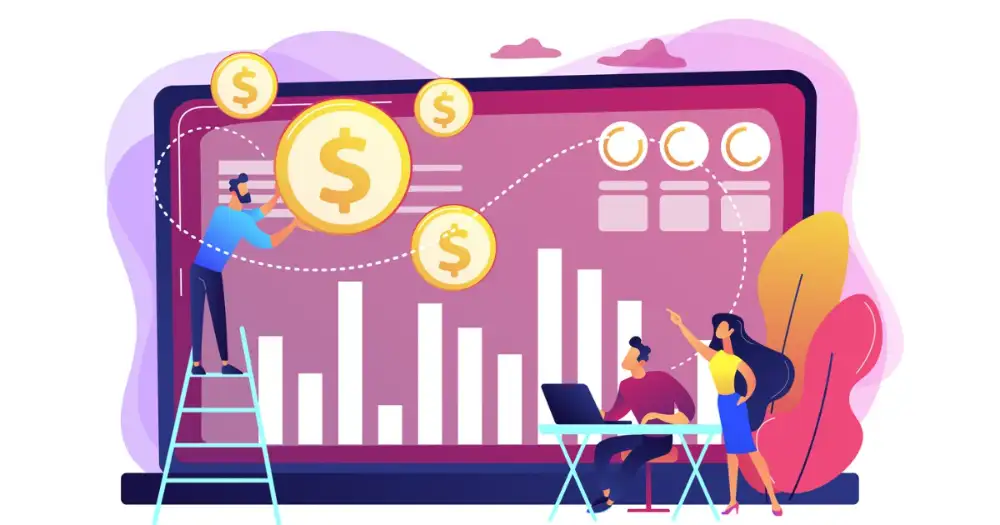 Last week I was listening to Shark Tank(an Indian Show). An entrepreneur mentioned that the PRICE of packaging is more than the product price. Can you imagine it?
I was just BAFFLED…wait!!! What?? Is that even true?
It shows PACKAGING should not go hard on the Pocket of the buyers. You should settle the deal with your MANUFACTURER for packaging and products.
Try to negotiate with POCKET-FRIENDLY deals. Ensure your manufacturer gives you a BETTER PRICE.
For example, if one product price is $10. Make it $7-8 or even less when buying bulk.
Step 7: Schedule delivery
Job done? Not yet. You still have the TASK unfinished. And that is WAIT….WAIT…WAIT…
Depending on your buyer, the manufacturer will provide you with products. Suppose you need 1 item every week. The manufacturer will get you that on time.
You'll WORK with a shipping company to ship your boxes on time. Channeling products from the manufacturer to the shipping company saves time. And finally, the shipping service will be RESPONSIBLE for your prompt delivery.
The delivery will happen regularly. It can be weekly, monthly, or daily in some cases.
FAQs about Designing A Subscription Box
1. How to package a subscription box?
It depends on the TYPE OF PRODUCTS you are shipping.
· Fragile items require double-walled or bubble-wrap packaging. It keeps fragile items safe.
· Lighter and less sensitive items don't need extra protection. Use packing paper or an air pillow.
2. What are the biggest mistakes people make when starting a subscription box business?
Subscription boxes fail to impress when you make mistakes. Your business growth GOES INTO HELL. Here are the reasons:
· When you have NO DATA!
· You don't spend bucks on designing subscription boxes.
· Don't understand the logic of subscription boxes.
3. What types of products would be in your ideal subscription box?
Subscription box packaging is an IDEAL for a given type of product. You can't ship the DVD in rigid mailer boxes. Here are some products I would send.
· Candle 
· Lip Treatment 
· Mini Mascara 
· Custom Print Postcard 
· Foundation or Concealer
4. What is a good size for a subscription box?
Subscription box sizes are 100% CRUCIAL to know. Usually, subscription box sizes are 8″ x 8″ x 4″, 10″ x 6″ x 4″, and 9″ x 6″ x 3″. You should prefer such subscription box sizes when you want a DESIGN.
5. How do I get suppliers for a subscription box service?
There are multiple WAYS to get the suppliers.
· Local suppliers.
· Online suppliers.
· Wholesale suppliers.
There are many sites, such as ALIBABA, which offer the BEST solutio
What's Next
Designing is not an EASY JOB. You need to CRAFT a mountain. A subscription box packaging is just a GAME of:
Colors
Patterns
Design
Box size
If your GRAPHIC designer is good at it, you are in HEAVEN. Otherwise, you are in …. You know!
Do you need the experts to design the custom box?
Contact LEELINE SOURCING. We have got the EXPERTS in designing. Our ideas and experience with the market will BOOST your business growth. You'll get more customers.
Call us to get the FREE QUOTE!
Do you want a successful import business?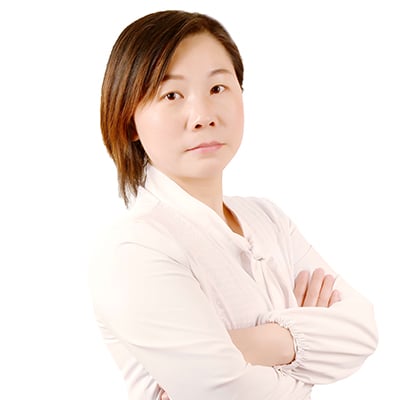 Hey, I'm Sharline, co-founder of LeelineSourcing. We've helped 2000+ customers import from China.
Do you want a better price on product or shipping?
We are sorry that this post was not useful for you!
Let us improve this post!
Tell us how we can improve this post?